Gulf Shores is a popular beach city located in Baldwin County in the US State of Alabama. With a population of a little over 15,000 people, this coastal city attracts visitors for a family-friendly beach vacation experience. Tourists can enjoy various activities in Gulf Shores, such as swimming at Gulf Place Beach or camping at Gulf State Park. 
Geography And Climate Of Gulf Shores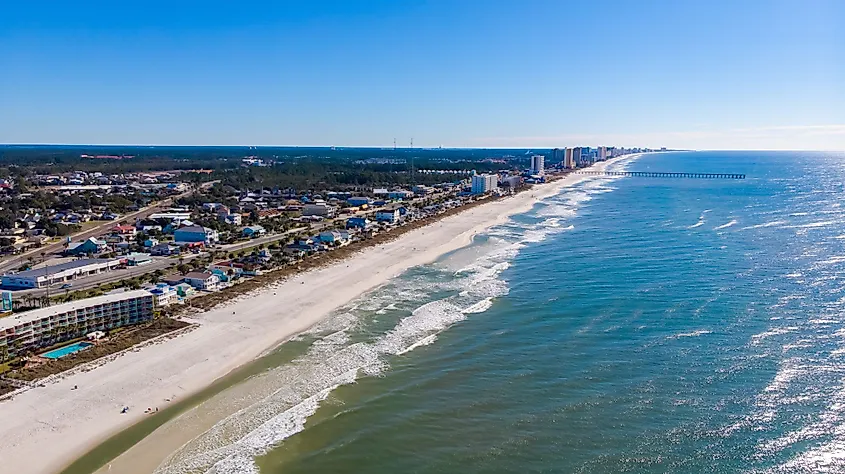 Gulf Shores is the state's southernmost settlement that covers a total area of 72.5 sq. km, of which 60.0 sq. km is occupied by land, and 12.5 sq. km is occupied by water. The city is situated approximately 53km west of the Floridian city of Pensacola, 317km east of New Orleans, 89km west of Navarre, 312km south of Montgomery, and 87km south of Mobile. 
What attracts tourists to Gulf Shores is the white sand beaches, bright blue ocean waters, and consistent sunshine and warm weather experienced throughout the year. Summers in the area tend to be hotter than the winters, but winters are still warm enough that people from colder climates come from their hometowns to escape freezing temperatures. Because the city sits on the Gulf of Mexico, the area is prone to extreme weather, with hurricanes such as Hurricane Katrina causing mass amounts of destruction. Some extraordinary wildlife seen in Gulf Shores are dolphins, green sea turtles, stingrays, and alligators. 
Infrastructure and Transportation In Gulf Shores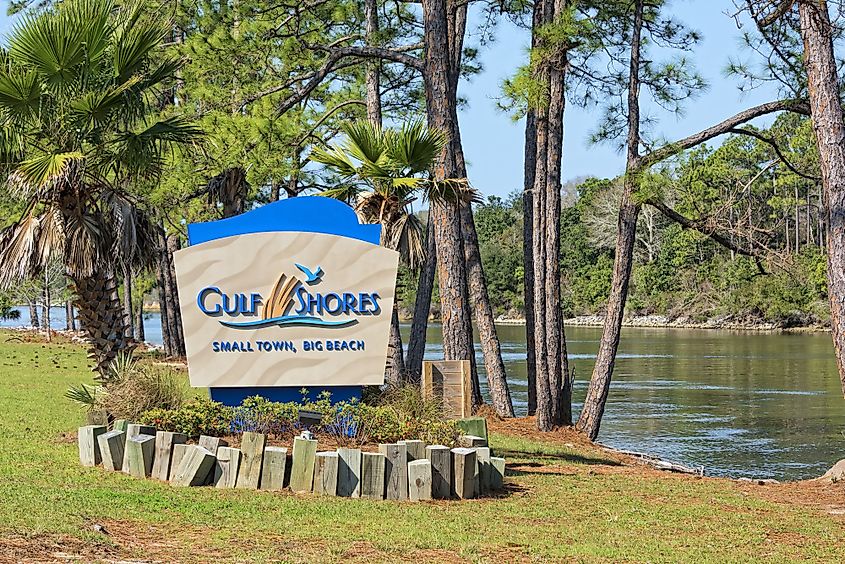 As there is no proper public transportation available in Gulf Shores, the best option for people to navigate the city is through taxis, car rentals, personal vehicles, and shuttle services. For shorter travel distances, people tend to choose walking and biking as methods of transportation. Air travel is found at Jack Edwards National Airport, Florida Pensacola International Airport, and Mobile Regional Airport. The major highways are Alabama State Route 182, Alabama State Route 180, and Alabama State Route 59. All three of these highways can be taken to get to Orange Beach, with Alabama State Route 182 exclusively running between Gulf Shores and Orange Beach and no other neighboring communities in Baldwin County. Alabama State Route 59 is one of the most accessible routes to get to Gulf Shores Beach.
Brief History Of Gulf Shores
The original inhabitants of Gulf Shores were the Native American tribes of the Creeks, Seminoles, and Alibamu. When settlers came, they took advantage of the large amounts of seafood found in the area, and soon a tiny fishing community was formed. This community would remain quiet and isolated until the Intercoastal Waterway opened in 1937, making the region easier to access. Two years later, construction for the famous Gulf State Park was completed, which brought in more visitors, and eventually, in 1958, Gulf Shores was incorporated as a town. By the 1970s, the seafood industry was failing as the backbone of the economy. The year 1979 would mark the beginning of the real boom in tourism as the reconstruction of the area following Hurricane Frederic added more tourist destinations. Today Golf Shores is recognized worldwide as a highly renowned beach vacation spot, ranking #9 in Time.com's 2017 Best in Travel.
Tourism In Gulf Shores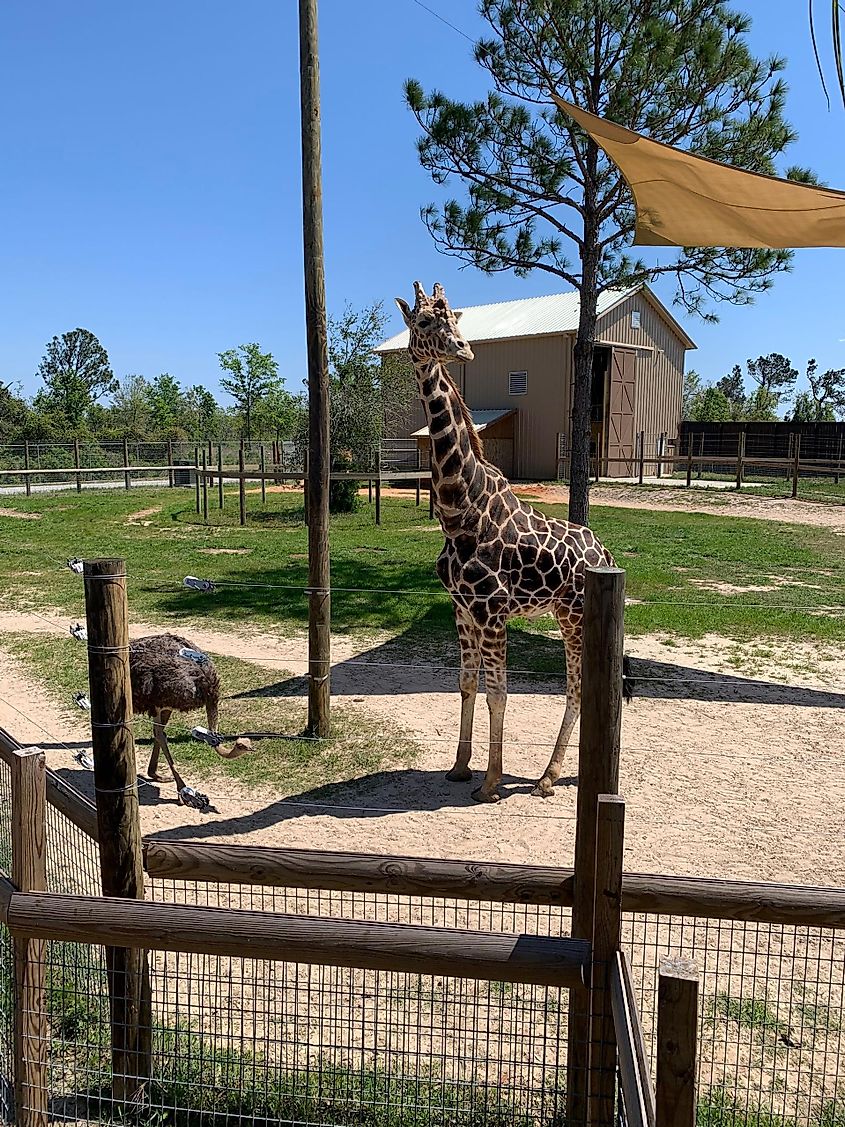 Tourism in Gulf Shores is most popular in the summer, with snowbirds being the influx of visitors in the winters from December to April. Summers can be spent doing water and beach activities such as fishing, boating, and playing volleyball at the Gulf State Park and Gulf Shores Beach. There are bars available on the beach fronts and piers for those looking for nightlife and an annual Hangout Musical Festival for those interested in live music performances. Golfing is also a popular activity at Gulf Shores Golf Club during the warmer months, which features an 18 hole golf course. The two most favored family-friendly attractions are the New Alabama Gulf Coast Zoo which is a theme park zoo, and Waterville, USA, which is a waterpark that includes amusement park rides, and kart racing. Since Gulf Shores is near the ocean, most dining options are centered around seafood. During the yearly National Shrimp Festival, the best seafood food vendors are celebrated and put on display on the beach boardwalks of Gulf Shores Beach for people to try.