The county seat of Platte County is the city of Columbus, which is situated in the east-central portion of the US State of Nebraska. Despite being a relatively small city, Columbus offers a wide variety of tourist attractions. The water parks, historic landmarks, and many state parks are what this city is best known for. 
Geography And Climate Of Columbus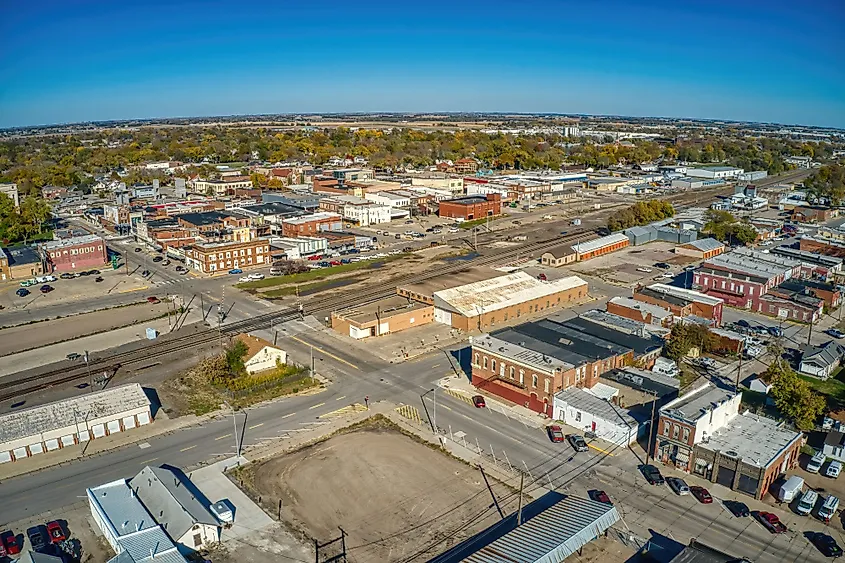 Being Nebraska's tenth-largest city, Columbus covers a total area of 26.11 sq. km, of which 25.51 sq. km is occupied by land, and 0.60 sq. km is covered by water. The city is located approximately 137km west of Omaha and 121 km northwest of Lincoln. Columbus is placed on the northern banks of the Loup River, close to its meeting point with the Platte River. 
The climate in Columbus is humid continental. The weather is temperate in the summer, bitterly cold, snowy, windy in the winter, and partly cloudy most of the time. The average temperature usually ranges from 15°F to 87°F throughout the year. With an average daily high temperature exceeding 76°F, the hot season lasts for 3.8 months, and July being the year's hottest month. Having an average daily high temperature of less than 44°F, the cold season lasts for 3.1 months, with January being the year's coldest month. On average, 29 inches of rain and 30 inches of snowfall are received in Columbus each year.
Brief History Of Columbus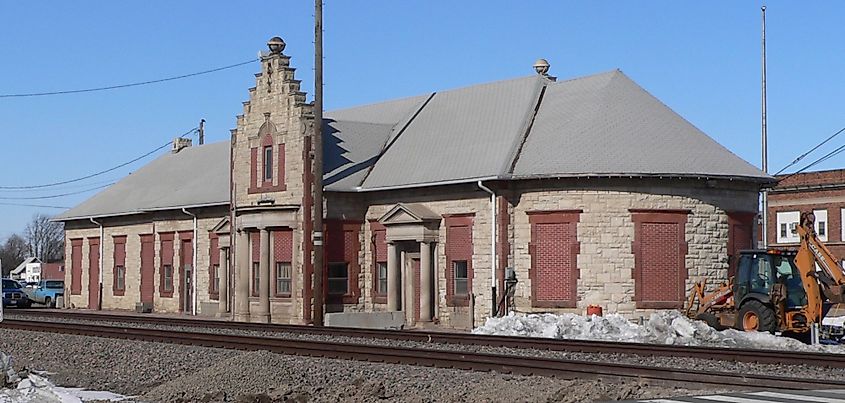 After several days of travel, 13 men arrived in the spring of 1856 and stood by the banks of the large Loup River, looking out over a region of fertile black soil to build a proposed railroad route. This was the ideal location for a residence because it was neither too east nor too west. The river was referred to at the time as "rushing tide and boiling quicksand." By May 29, 1856, the town's framework and outline had been developed and established. The town was destined to become a metropolis to be reckoned with when it was given the name Columbus, after the capital of Ohio. Early settlers included Indians from the Pawnee, Omaha, and Oto tribes. With ferries on the river, Columbus became an outfitting stop for wagon trains heading west. The eventual establishment of the Union Pacific Railroad in 1866 helped the city thrive.
The Population And Economy Of Columbus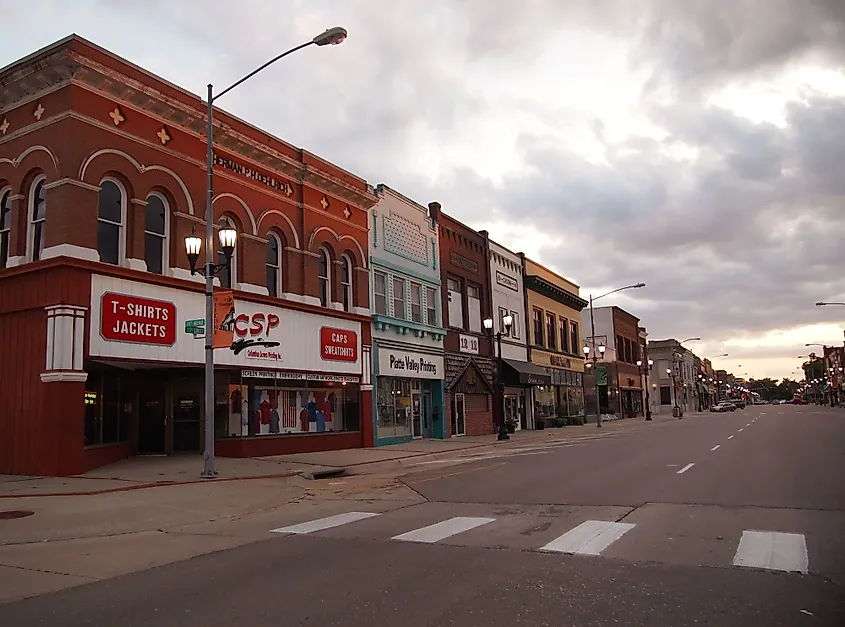 As per the latest US Census, Columbus has a population of 24,412 residents. The population of Columbus has expanded by 1.60% since the most recent census, which showed a population of 24,028 in 2010. Columbus is currently expanding at a pace of 0.79% yearly. White (Non-Hispanic) (74.3%), White (Hispanic) (19.7%), Other (Hispanic) (3.06%), Two+ (Non-Hispanic) (0.884%), and American Indian & Alaska Native (Non-Hispanic) (0.638%) make up Columbus, Nebraska's top five ethnic groups. With an 8.27% poverty rate, the average household income in Columbus is $71,780. The median cost of rent during the past few years has been $737 per month, and the median price of a home is $155,400. In Columbus, the median age is 36.5 years; for men, it is 35 years, and for women, it is 38.1 years.
Agriculture and manufacturing are the two main sectors of Columbus' economy, and the city's ample, inexpensive hydroelectricity has drawn several industrial businesses. The city of Columbus is working hard to increase its housing stock, collaborating with numerous organizations to assist workforce development and creating a strategy to attract new residents by raising the caliber of its amenities. The Columbus Area Chamber of Commerce handles daily retail and service industry economic development, and the Loup Power District's Economic Development section oversees daily industrial economic development.
Attractions In And Around Columbus
Powerhouse Park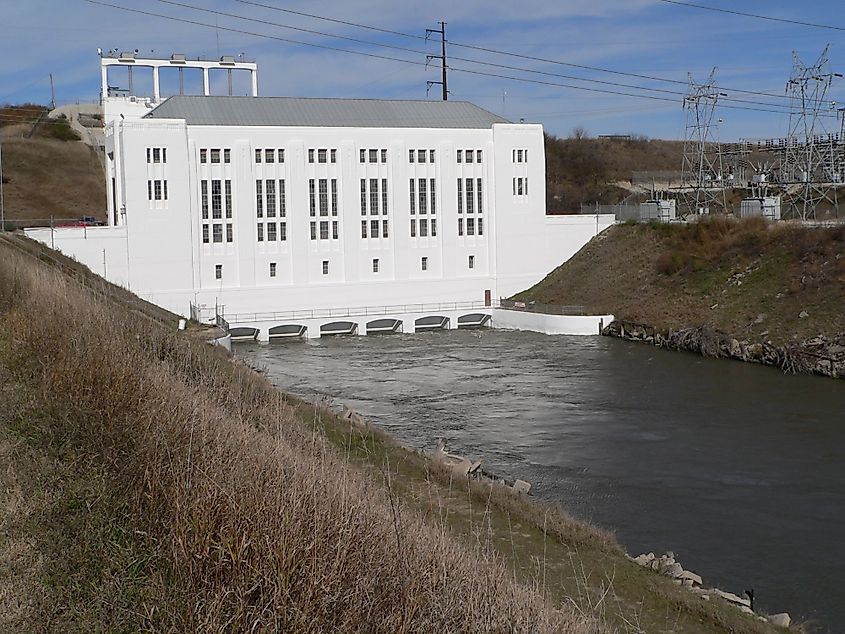 The Columbus Powerhouse and the Loup Canal may be seen clearly from the 4.5 acres of Powerhouse Park, which also has a playground. Fishing, grilling, and picnicking are available at Powerhouse Park.
Pawnee Plunge Water Park
The Pawnee Plunge Water Park is situated on Columbus' south side. The park has a variety of water slides, a swimming pool, diving boards, a climbing wall, and an interactive ship and sprays park for little swimmers, in addition to being home to the only flow-rider in the state. Pawnee Park is one of the most well-liked recreation spots in the region because of its playground, picnic areas, fishing pond, tennis courts, and access to the Loup River.
Andrew Jackson Higgins Memorial
The Andrew Jackson Higgins Memorial in Columbus honors a local person who altered global history. During World War II, Andrew Jackson Higgins designed and constructed the landing craft that was used to storm enemy-held beaches. His Higgins Boat replica and a group of bronze troops positioned to appear as though gallantly storming a foreign shore are included in the memorial. Here, walking pathways converge, and a bronze bald eagle is seen perched atop a steel beam.
Platte County Historical Society
The museum includes Frederick Gottschalk's whole 1857 log cabin, a turn-of-the-century barbershop, a rural schoolroom, and a 1912 Challenger windmill. Gottschalk was one of Columbus' founders.
Columbus offers visitors a tranquil, picturesque setting and a welcoming community to make the ideal holiday. Despite its tiny size, this city offers a variety of year-round activities, including fairs, festivals, races, and more, to appeal to a wide range of people. There is so much to discover in this lovely city, from museums to recreational areas to locals' favorite restaurants. One must book one's next trip to Columbus, Nebraska, and spend quality time in this ideal getaway.