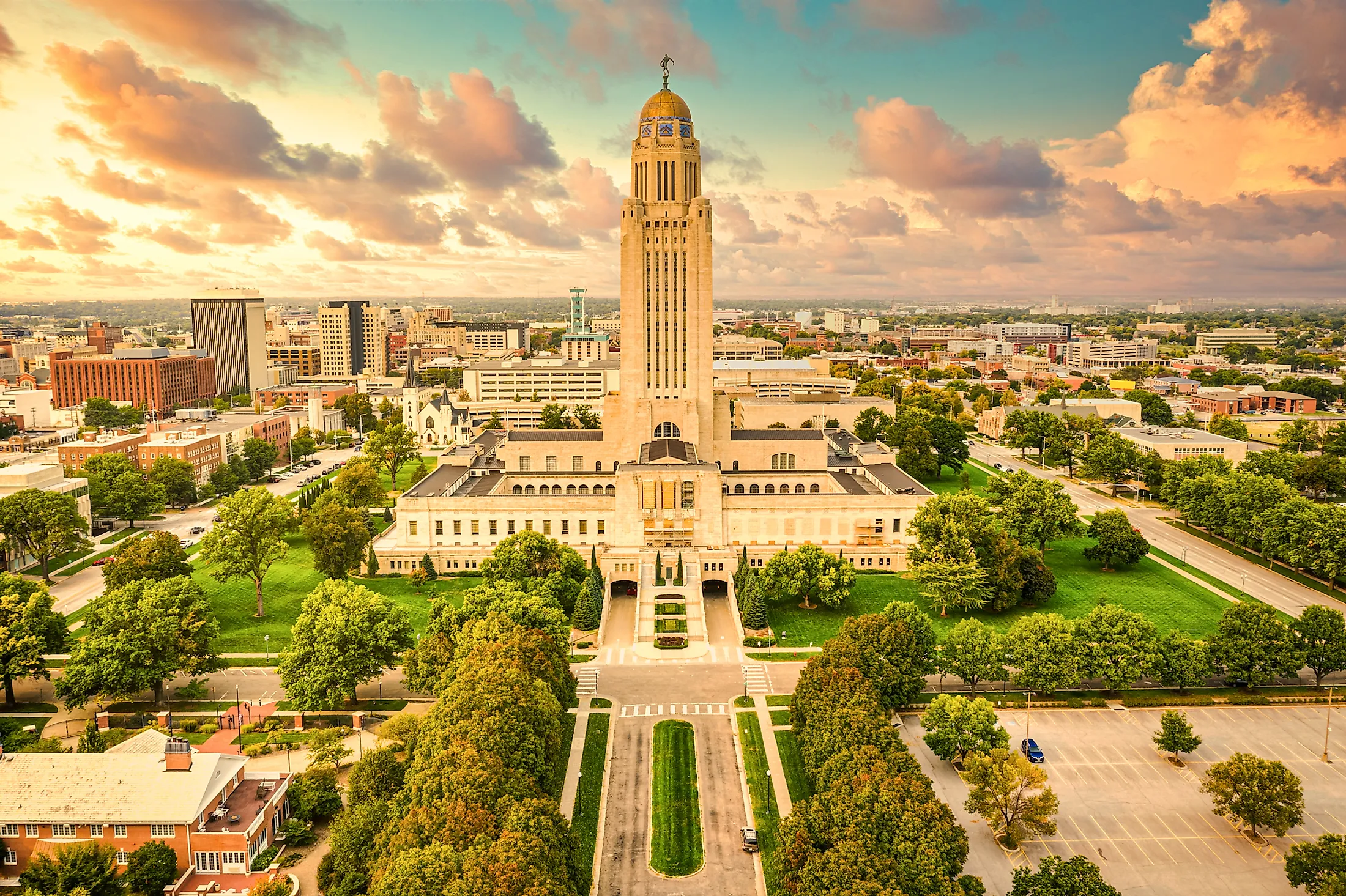 Lincoln is the capital of the U.S. state of Nebraska and the seat of Lancaster County. It is the second-most populous city in Nebraska, encompassing around 291,082 residents as of 2020. The city's initial name was the village of Lancaster but then was renamed after assassinated President Abraham Lincoln. Lincoln is ranked in the top 10 cities in the United States regarding the quality of life, Public School quality of education, health, and large employers making it a regional Centre of economic, educational, health, and governmental entities. The city was also designated as refugee-friendly by the U.S. Department of State due to its economic stability, high-quality education, large area, and good employment rate in comparison to similar-sized cities within the region. 
Geography Of Lincoln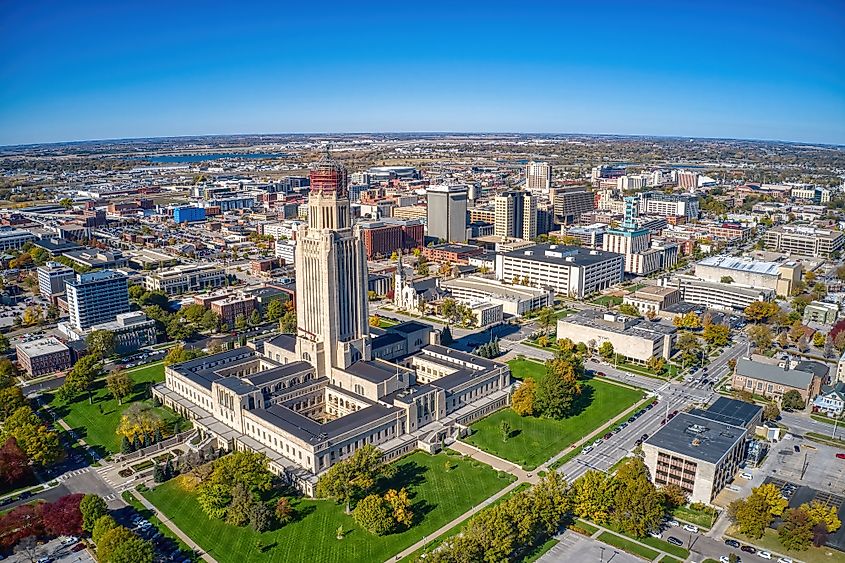 Lincoln is located in the southeastern region of the U.S. state of Nebraska. Lincoln is the seat of Lancaster County and the capital of Nebraska, having an area of 256.538 km2 as of 2020, according to the United States Census Bureau. Omaha, the most populous city in Nebraska, is 46.39 miles northeast of Lincoln. Lincoln is part of a larger metropolitan in the southeastern area of the State called The Lincoln Metropolitan Statistical Area, which consists of Steward and Lancaster County. This statistical area, combined with the micropolitan area of Beatrice, forms even a larger statistical area called the Lincoln-Beatrice Combined Statistical Area. The city lies along Salt Creek, a tributary of the Platte River, among other wetlands. However, these saline wetlands are becoming endangered due to land and agricultural expansion in Lincoln.
Climate Of Lincoln 
According to the Köppen climate classification, Lincoln is characterized by a humid continental climate, with little precipitation during winter. The average annual temperature in Lincoln is 52.5°F, where it fluctuates between 17°F to 89°F. The hot season lasts 3.6 months and is usually between May and September. The warmest month is recorded in July with an average temperature of 78.5°F. The cold season lasts 3 months and is usually between November and February. The coolest month is recorded in January with an average temperature of 24.2°F. Lincoln is mostly cloudy between October 28 and June 4. The rest of the year is characterized by a clear sky. Lincoln experiences around 5.2 months of wet seasons, usually between April and September. The rest of the months experience dry seasons. The wet days previously mentioned may include rain, snow, or a combination of the two. Rain is most common between February and December, with June recording the most amount of rainfall (4.7"). The rest of the months are predominated by snow, with January recording the most amount of snow (6.9"). 
Brief History Of Lincoln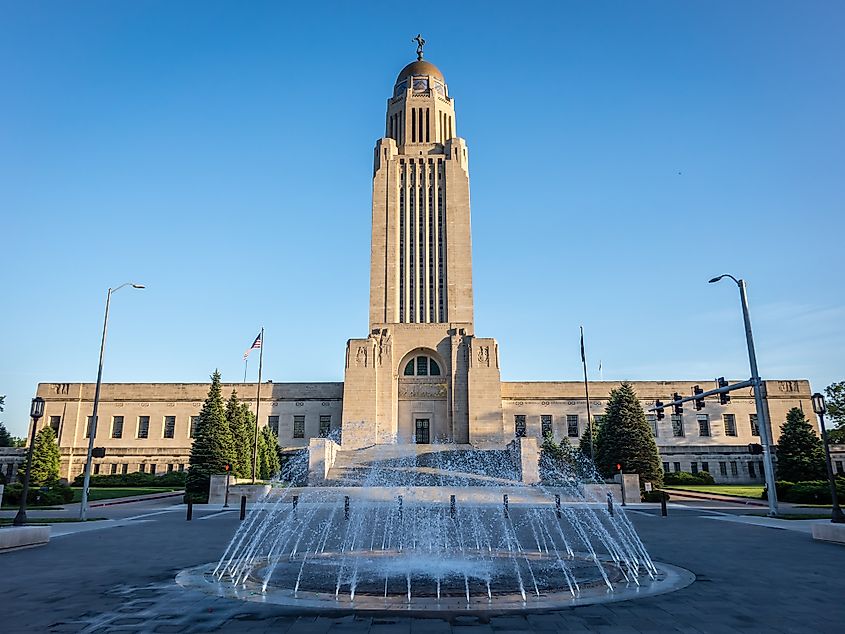 Lincoln was founded in 1859 along Salt Creek and was initially named the Village of Lancaster. The city was renamed "Lincoln" in honor of the recently assassinated president of the United States at that time Abraham Lincoln, in 1865. The city had less than 40 residents when Nebraska was declared a state in 1867. Lincoln was chosen as the capital of the city rather than Omaha, the largest city in Nebraska, due to its central location, where Omaha is located in the eastern boundary of the State. Major state institutions like The University of Nebraska were established in Lincoln. The city's population started to grow as the city started to annex nearby communities in the 1920s. The population also started to consistently expand in the 20th century due to Lincoln's stable and diverse economy, its role as the capital of Nebraska state, and home of the State's university and other governmental entities. 
Demographics Of Lincoln
According to the United States Census Bureau, Lincoln has a total population of 291,082 as of 2020, with a median age of 32.9 years old. The city encompasses six main ethnic groups: 222,749 are white (non-Hispanic or Latino), 24,934 are Hispanic or Latino (of any race), 13,605 are Black or African American, 13,871 are Asian, 2,589 are American Indian and Alaska Native, and 196 are Native Hawaiian and Other Pacific Islander. English is spoken by 87.2% of the population. The rest speak Spanish (4.6%), Asian and Pacific Islander languages (3.7%), Indo-European languages (3%), and other foreign languages (1.5%). Only 48.9% of the population in Lincoln are naturalized U.S. citizens. And veterans make up 5.8% of Lincoln's population, of which 93.2% are males, and 6.8% are females.
Economy Of Lincoln 
As of the same 2020 Census, 68.4% of the population are employed, with a poverty rate of 12.8%. Most of the population work in Management, business, science, and arts occupations. The median rental cost is $871 per month, with a median household value of $180,400. Lincoln was considered the #1 healthiest city in America as of 2014, according to Daily Finance, where healthcare costs are very low. As of 2020, only 7.7% of the population has no health coverage. The main contributors to the economy are the government and the University of Nebraska, that's located in Lincoln. And according to the City's 2020 Comprehensive Annual Financial Report, the main employers in Lincoln are the State of Nebraska, Public schools, the University of Nebraska and Lincoln, and Bryan Health Institute, among many others.
Attractions In Lincoln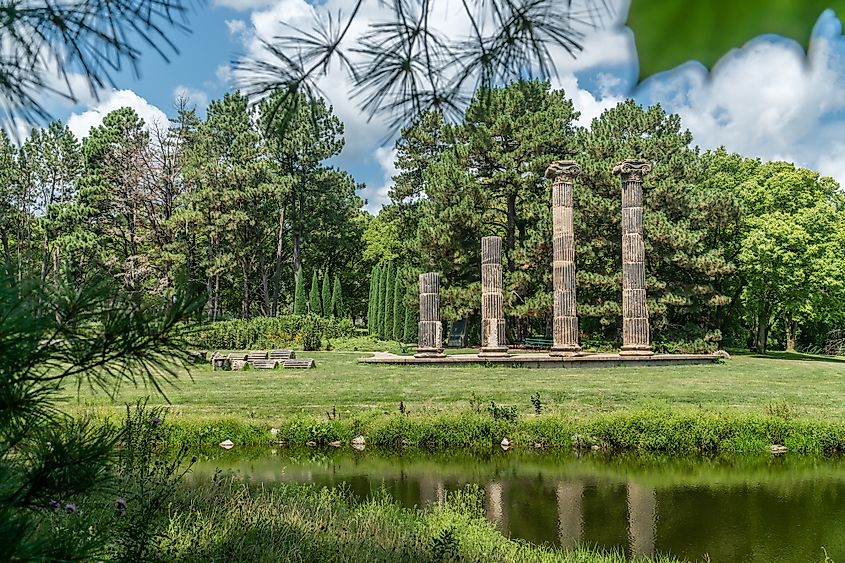 The Historic Haymarket District
It is an area located in downtown Lincoln close to the University of Nebraska. It consists of brick warehouses that are homes to different institutions of different sectors. It is a great place for shopping, strolling around, and grabbing a bite. During summer, many events and festivals take place, including a farmers' market. 
Nebraska State Capitol: This Capitol is unique from other States' Capitols because it doesn't have a traditional dome. However, it's a 400-feet tower with unique architecture. It's made up of a limestone exterior and interior marble columns, and mosaic floors. It also mounts on top of its building a 19-foot-tall bronze statue called The Sower, which emphasizes the importance of agriculture in the establishment of civilization. 
University of Nebraska State Museum: This museum houses the world's largest articulated mammoth, in addition to a collection of fossilized elephants. The museum also encompasses different artifacts and collections that showcase the scope of Nebraska's history. It is also home to the Mueller Planetarium, which brings about educational astronomy shows with full-motion visual arts.
Memorial Stadium: It's a football stadium located at the University of Nebraska. You'd be lucky enough if Nebraska's local team "Cornhuskers" had a game, as the ambiance of the arena becomes immaculate with everyone cheering and roaring for their team. If no game was on, there's a Hall of Fame walk outside the arena that contains a set of historical figures, jerseys, and trophy cases.
The Sunken Gardens: This site is a beautiful natural work of art that contains around 30,000 plants used each year to create different themes and art designs. 
Pioneers Park Nature Center: Contains free eight miles hiking trails that outlook the city's local livestock and other animals.
Lincoln Children's Zoo: This zoo confines more than 400 types of animals. A lot of fun activities can be done in this zoo-like feeding the Giraffes, horse rides, and a scale model train that gives you a ride around the zoo.
In addition to many other attraction sites, it's safe to say that Lincoln is the resort for many cultural and educational attractions. The city is always active and full of life. You'll definitely find no shortage of things to do when visiting Lincoln.