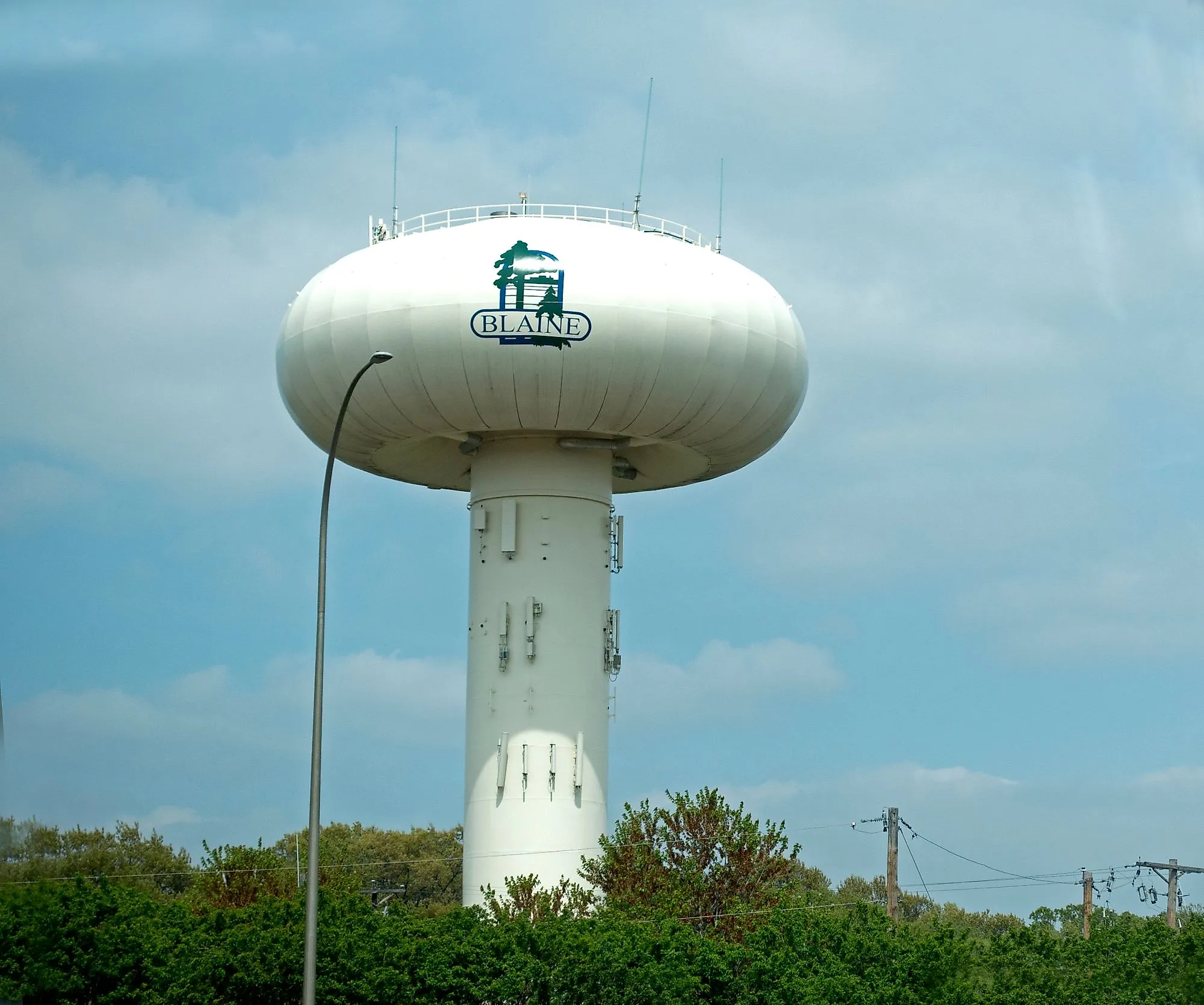 Blaine is a small suburban city situated in the Anoka and Ramsey Counties of the US State of Minnesota. The city of Blaine is thriving and expanding. It consistently tops the rankings for new home development and is one of Minnesota's cities with the highest population growth. The National Sports Center, an Olympic-class training facility; a global center for child sports, and the TPC Twin Cities golf course, which hosts the 3M Championship of the PGA Champions Tour every year, are all located in Blaine. For several years, Blaine topped the Twin Cities metro area in new home construction.
Geography And Climate Of Blaine
Blaine is situated in Minnesota's Anoka and Ramsey counties. A significant portion of the city is in Anoka County, which is a part of the Minneapolis-Saint Paul metropolitan area. Blaine is located north of the Twin Cities and is easily accessible from both Minneapolis and Saint Paul. It lies 12 miles north of Minneapolis's central business district. Blaine covers a total area of 88.13 sq. km, of which 85.22 sq. km is occupied by land, and 2.91 sq. km is covered by water. 
The year-round climate in Blaine is partially cloudy with warm, rainy summers and cold, snowy, windy winters. The average annual temperature ranges between 9°F and 83°F, rarely falling below -11°F or rising over 91°F. The year's hottest month is July, with an average daily high temperature exceeding 71°F during the hot season. January is the year's coldest month, having an average temperature below 36°F during the cold season. On average, Blaine receives 32 inches of rainfall and 54 inches of snowfall yearly. 
History Of Blaine
Long before the immigrants arrived, Dakota and Ojibwe Indians hunted in the region that would eventually become Blaine. Speculators started hiring squatters to acquire land in the 1850s. Andrew More bought land in 1855 and was the only person who most likely resided in the municipality. The first known permanent resident of Blaine was Phillip Laddy, an Irishman who arrived in Blaine in 1862 and lived close to the lake that today bears his name, Laddie Lake. From roughly 1862 until his passing in 1872, he farmed there. When George Wall, Joseph Gagner, and some other settlers moved there around 1870, the neighborhood started to expand. In 1877, the township became formally constituted. While farming contributed to the rise of many other villages in Anoka County, the sandy soils and numerous wetlands in Blaine turned away would-be farmers, keeping it a prime hunting ground. After World War II, Blaine's growth slowed down, although starter home communities started appearing in the city's southern section.
The Population And Economy Of Blaine
Blaine has 72,830 residents, making it the 13th most populous city in Minnesota out of the state's 912 cities. The population of Blaine has grown by 3.71% since the most recent census, which showed a population of 70,222 in 2010. The city's population is currently expanding at a pace of 1.82% yearly. White (non-Hispanic) (75.1%), Asian (non-Hispanic) (8.07%), Black or African American (non-Hispanic) (7.15%), Two+ (non-Hispanic) (3.41%), and White (Hispanic) (2.32%) make up Blaine's top five ethnic groups. The city has a poverty rate of 5.79% and a $102,145 average household income. The median monthly cost of rent in previous years has been $1,475; the median value of a home is $240,700. In Blaine, the median age is 37.7 years, with 36.7 years for men and 38.6 years for women.
A robust and expanding industrial and commercial business sector is found in Blaine. Nearly 1400 companies call Blaine home, including the Northtown Shopping Mall, Aveda Corporation, Infinite Campus, Bermo, Inc., and Dayton Rogers Manufacturing Company. The City of Blaine employs more than 24,000 people. There are numerous prospects for business growth and development in Blaine.  
Attractions In And Around Blaine
The National Sports Center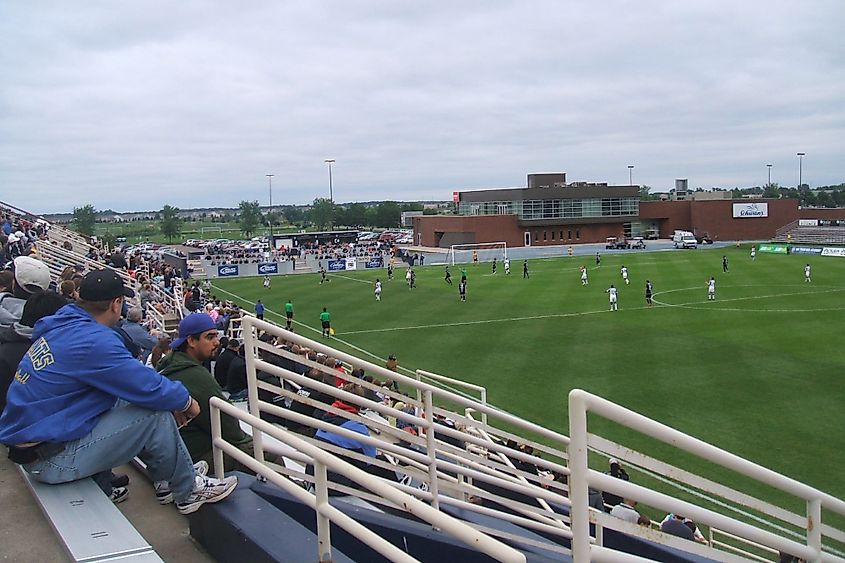 The largest athletic facility in the world is the National Sports Center. More than 12 different sports can be played in this large area by both children and adults. The 36,000-square-foot Welcome Center also hosts many events throughout the year, including meetings, seminars, and trade exhibitions. Additionally, one can reserve the area for one's own team-building activities, banquets, outings, and more.
Aquatore Park
The park consists primarily of a playground, a dog park, and several sports grounds for outdoor enjoyment. The park has many picnic pavilions, and one can reserve the roomy picnic tables for special occasions.
Pioneer Park
Pioneer Park is another park that protects the wetlands in their natural state. One can take the trails through the 100 acres of upland woods and marshes to explore on foot, on a bike, or any other way one likes. As Blaine's largest park, one can find picnic shelters with tables for having a light meal or hosting a picturesque gathering.
Schwan Super Rink
Being the largest ice arena complex in the entire globe, Schwan Super Rink is an extensive ice rink facility that covers an area of 28,000 sq.m. The National Sports Center, which hosts a variety of sports, including hockey, golf, rugby, football, cycling, and more, also hosts this ice rink.
Bowlero
The well-known bowling alley business Bowlero is located in Blaine. There is also a gaming arcade, a billiards room, and laser tag, in addition to the excellent 3D bowling alley. At Bowlero, you can have a fantastic time bowling with your family, play some friendly laser tag, and then have a satisfying supper in the cafe. Even a birthday party or a special function can be scheduled here.