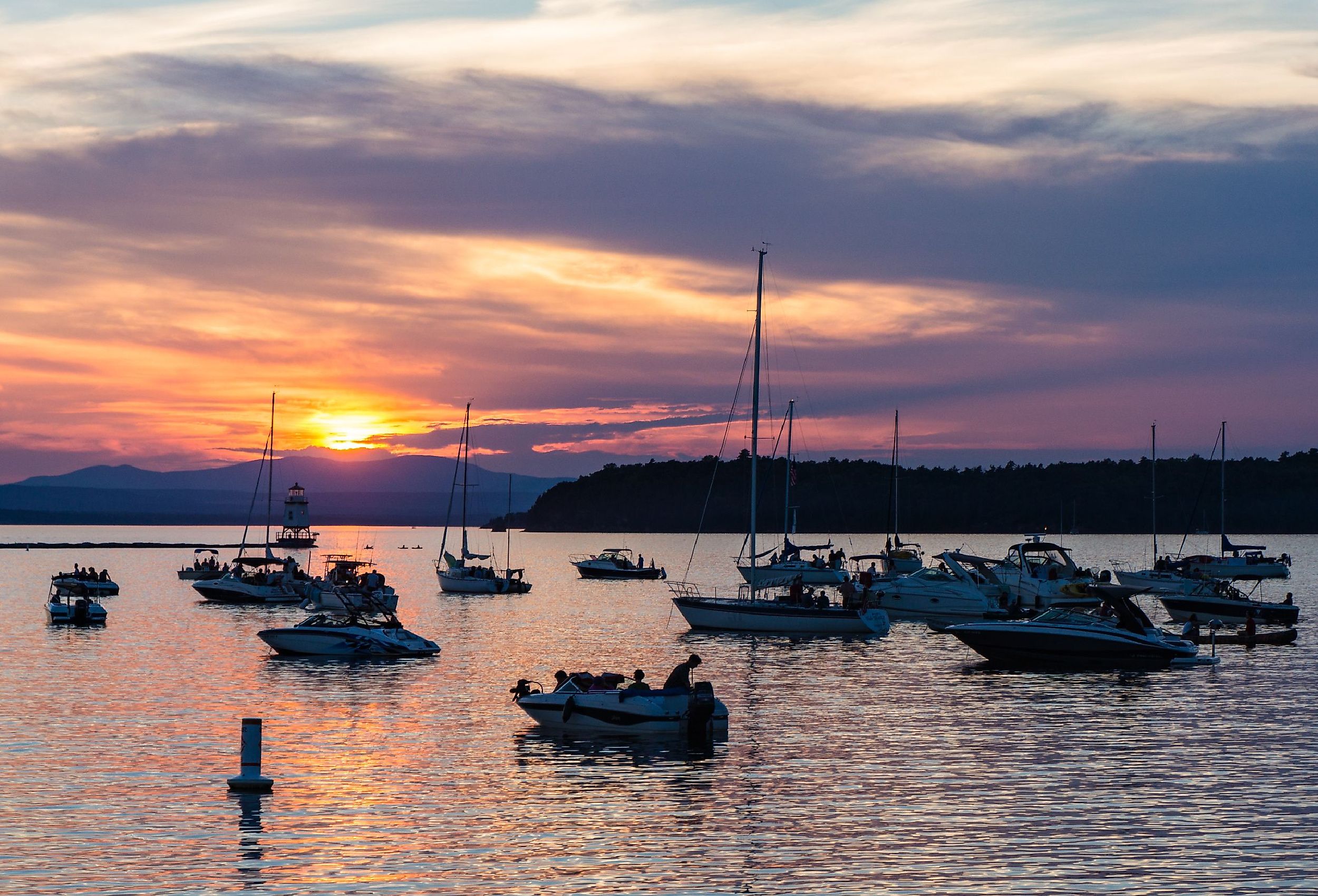 These Small Towns in Vermont Come Alive in Summer
Nestled in the picturesque landscapes of New England, Vermont is a state renowned for its quaint small towns, vibrant communities, and stunning natural beauty. While Vermont's allure spans all seasons, there is something magical about the summertime. As the snow melts and the warmth fills the air, the state's small towns come alive with a plethora of outdoor activities, festivals, and a sense of community spirit. Explore these small towns in Vermont that truly shine during the summer months, offering an authentic and unforgettable experience.
Stowe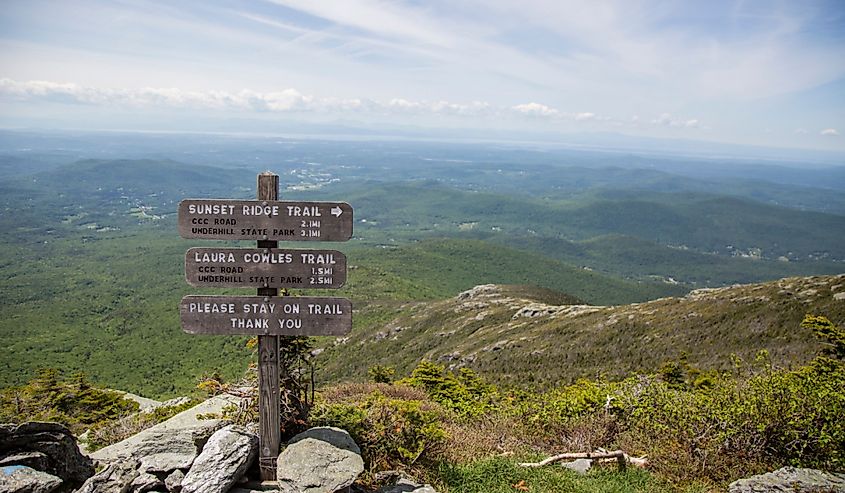 Resting in the Green Mountains, Stowe is a charming town that epitomizes Vermont's natural beauty. In summer, the town becomes a hub for outdoor enthusiasts and nature lovers. Hike along the scenic trails of Mount Mansfield, the state's highest peak, or explore the breathtaking Smugglers' Notch State Park. For a relaxing adventure, take a leisurely stroll or bike ride along the scenic Stowe Recreation Path, offering stunning views of meadows, rivers, and mountains. Don't miss the Stowe Farmers' Market, where you can savor local produce, artisanal goods, and live music.
Woodstock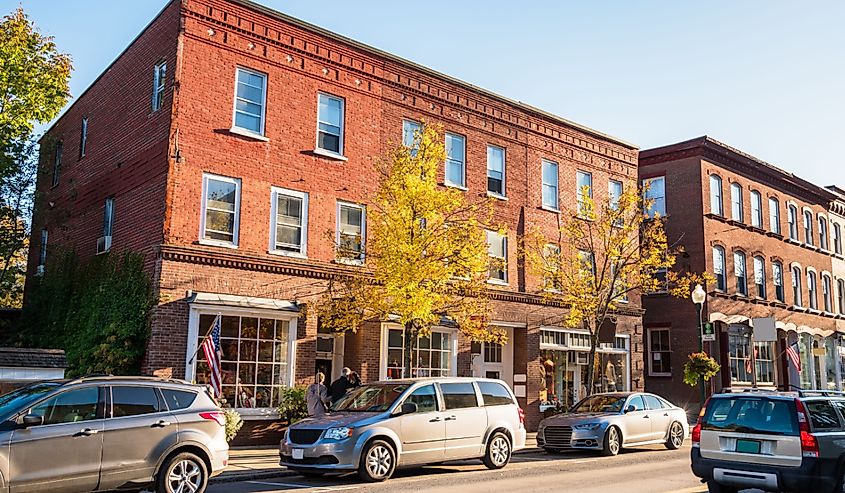 Woodstock, often hailed as one of the prettiest towns in America, exudes quintessential New England charm. In summer, this historic village comes alive with colorful gardens, charming shops, and cultural events. Explore the picturesque village center and visit the Billings Farm & Museum, where folks can learn about Vermont's agricultural heritage. For outdoor enthusiasts, nearby Quechee Gorge offers stunning views and hiking opportunities. Do not forget to experience the Marsh-Billings-Rockefeller National Historical Park, where travelers can discover the area's rich natural and cultural heritage.
Manchester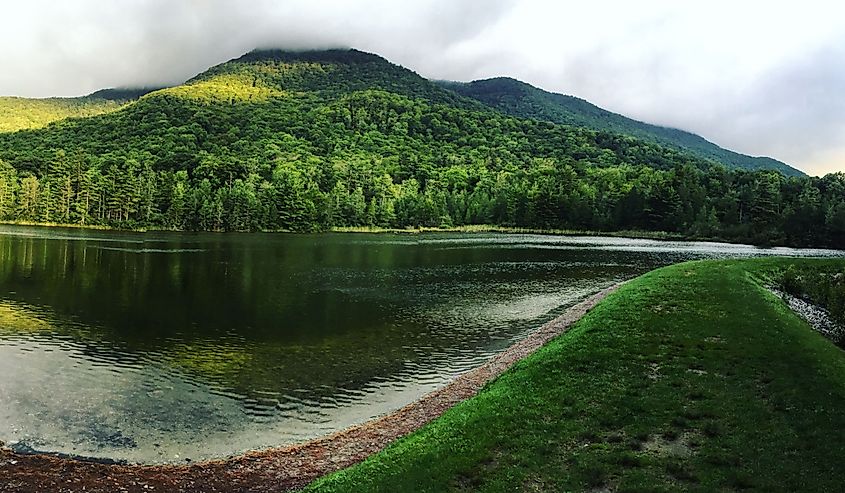 Manchester, situated in the scenic Green Mountains, is a delightful destination that seamlessly blends outdoor adventures with upscale shopping and dining experiences. Explore the charming downtown area filled with boutique shops, galleries, and cafés. The town is a haven for golf enthusiasts, with several world-class courses nearby. Outdoor activities abound in the surrounding area, including hiking at Equinox Preserve or fly fishing on the Battenkill River. History buffs will appreciate a visit to Hildene, the Lincoln family home, with its beautiful gardens and stunning views.
Middlebury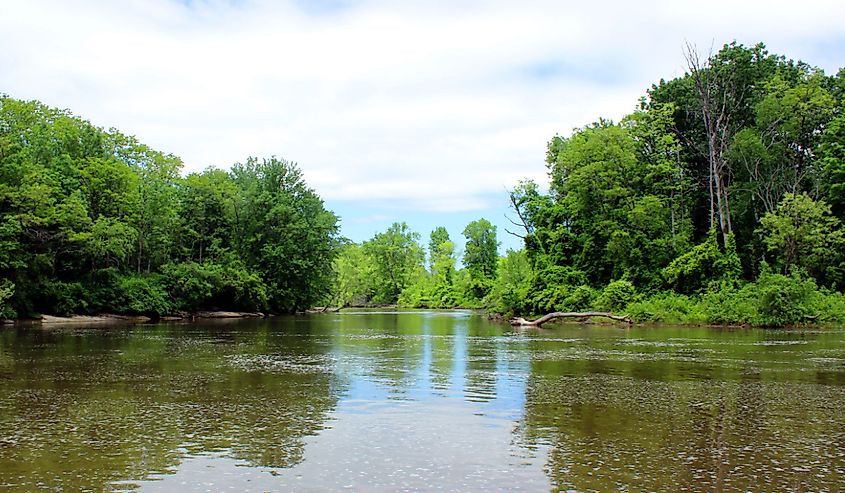 Nestled along the banks of the Otter Creek, Middlebury is a vibrant college town with a rich cultural scene. Explore the historic downtown, where tourists will find a mix of art galleries, bookstores, and locally owned shops. Take a leisurely stroll on the scenic Middlebury Riverwalk, a beautiful path that winds through the town. Nature enthusiasts can visit nearby Lake Dunmore for swimming, kayaking, and picnicking. Do not forget to check out Middlebury Farmers' Market, offering a variety of fresh produce, local crafts, and delicious food.
Bennington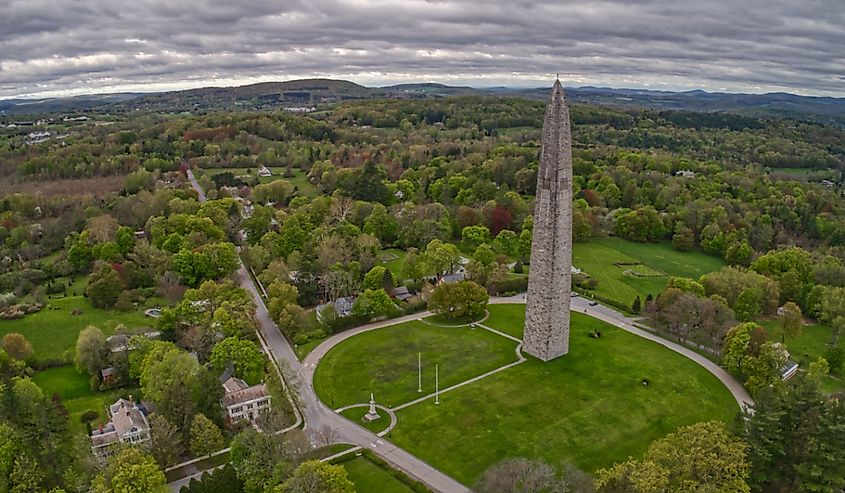 Located in southwestern Vermont, Bennington is a town steeped in history and surrounded by natural beauty. Explore the Bennington Battle Monument, a tribute to the Revolutionary War battle fought here. Wander through the charming downtown area, lined with art galleries, antique shops, and cozy cafés. Discover the Bennington Museum, which houses an impressive collection of American art, including works by Grandma Moses. Outdoor enthusiasts can hike the picturesque trails of the Green Mountain National Forest or explore the tranquil waters of Lake Paran.
Wilmington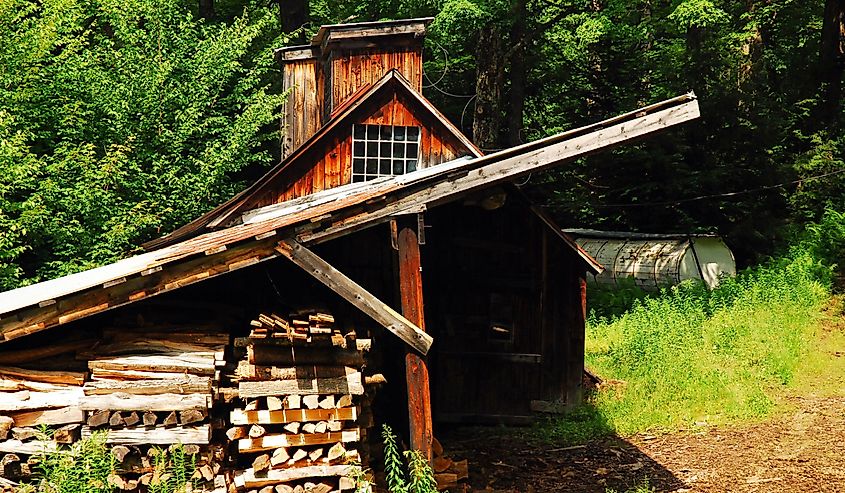 Wilmington, nestled in the heart of the Mount Snow region, is a vibrant town that offers a mix of outdoor adventures and a thriving arts scene. Visit the historic village center, which is home to unique shops, galleries, and restaurants. Outdoor enthusiasts can explore the beautiful trails of Mount Snow or enjoy water activities on the nearby Harriman Reservoir. Plan a trip to align with the opportunity to attend the annual Deerfield Valley Blueberry Festival, where visitors can indulge in delicious blueberry-themed treats and enjoy live music and entertainment.
Waitsfield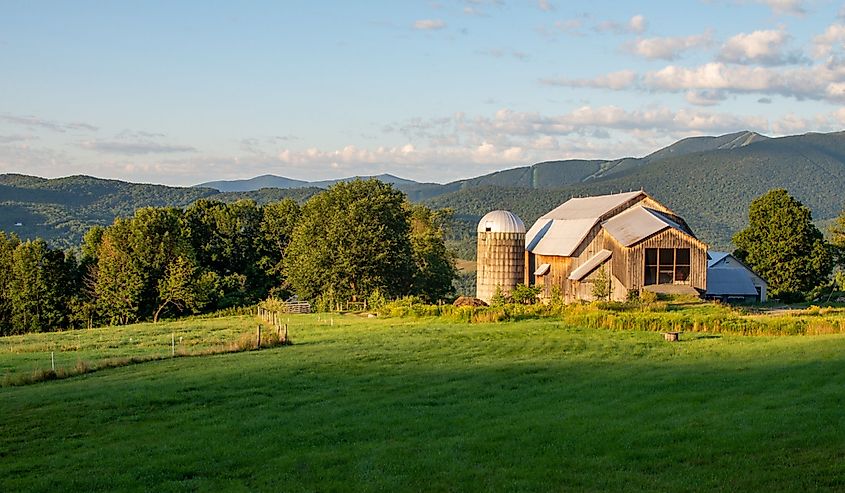 Situated in the Mad River Valley, Waitsfield is a charming town that attracts visitors with its scenic beauty and vibrant arts community. Explore the town's art galleries, pottery studios, and craft shops. Take a dip in the refreshing swimming holes along the Mad River or go tubing down its gentle rapids. Outdoor enthusiasts can hike the trails of the nearby Camel's Hump State Park or cycle along the picturesque countryside. Don't forget to visit the Waitsfield Farmers' Market, where you can sample fresh local produce, artisanal goods, and homemade treats.
Grafton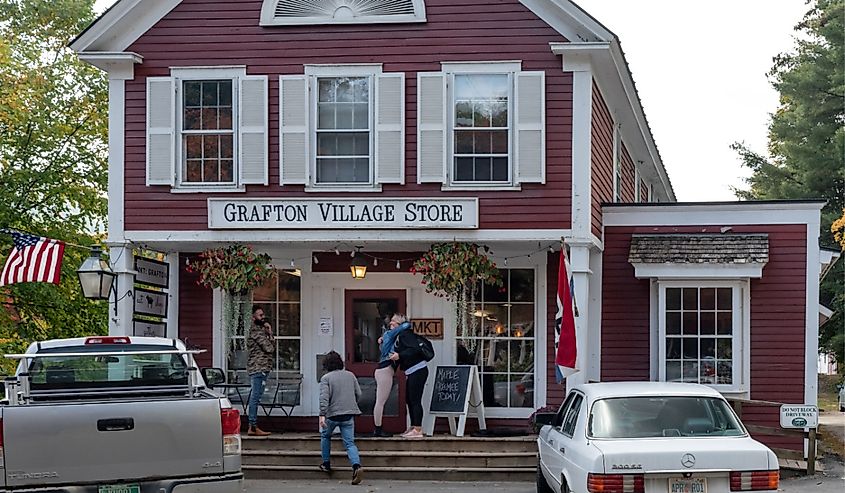 Grafton is a postcard-perfect village in southern Vermont, known for its well-preserved historic buildings and idyllic setting. Take a leisurely stroll along the charming main street, lined with boutique shops and art galleries. Visit the Grafton Village Cheese Company and witness the traditional process of cheesemaking. Outdoor activities abound in the area, including hiking in Grafton Ponds Outdoor Center or swimming in the nearby Lake Mineirosa. Immerse yourself in Grafton's rich heritage by exploring the Grafton History Museum and the Grafton Village Historic District.
Shelburne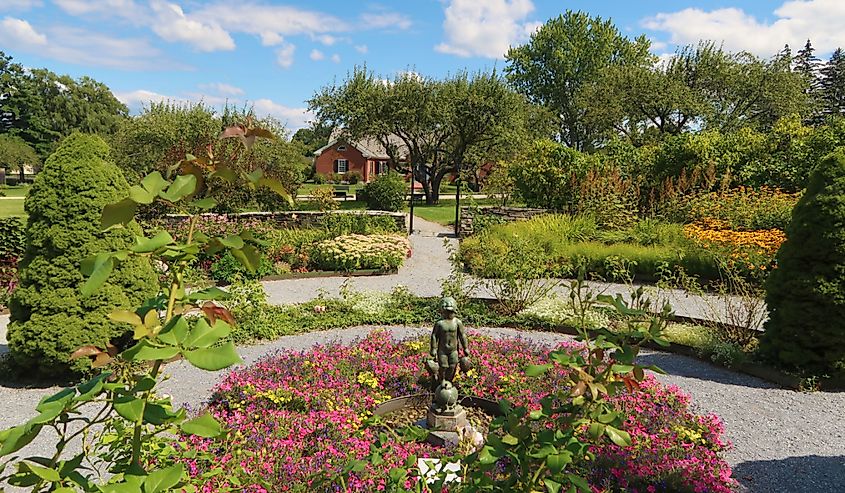 Found on the shores of Lake Champlain, Shelburne offers a unique blend of natural beauty, art, and history. Explore the Shelburne Museum, a renowned institution that houses a vast collection of American folk art and historical artifacts. Visit the impressive Shelburne Farms, a working farm and educational center with beautifully landscaped gardens. Enjoy a leisurely bike ride along the scenic Burlington Bike Path or take a cruise on Lake Champlain for breathtaking views of the surrounding mountains. Do not forget to indulge in the locally sourced culinary delights at the town's charming restaurants and farm-to-table eateries.
Conclusion
Vermont's small towns come alive in the summer, offering visitors a perfect blend of natural beauty, cultural experiences, and community spirit. Whether seeking outdoor adventures, arts and crafts, or simply a tranquil escape, the nine towns highlighted in this article—Stowe, Woodstock, Manchester, Middlebury, Bennington, Wilmington, Waitsfield, Grafton, and Shelburne—provide an array of activities and attractions to suit every traveler's taste. Embark on a journey to discover the charm and warmth of Vermont's small towns during the summer months, and create cherished memories that will last a lifetime.