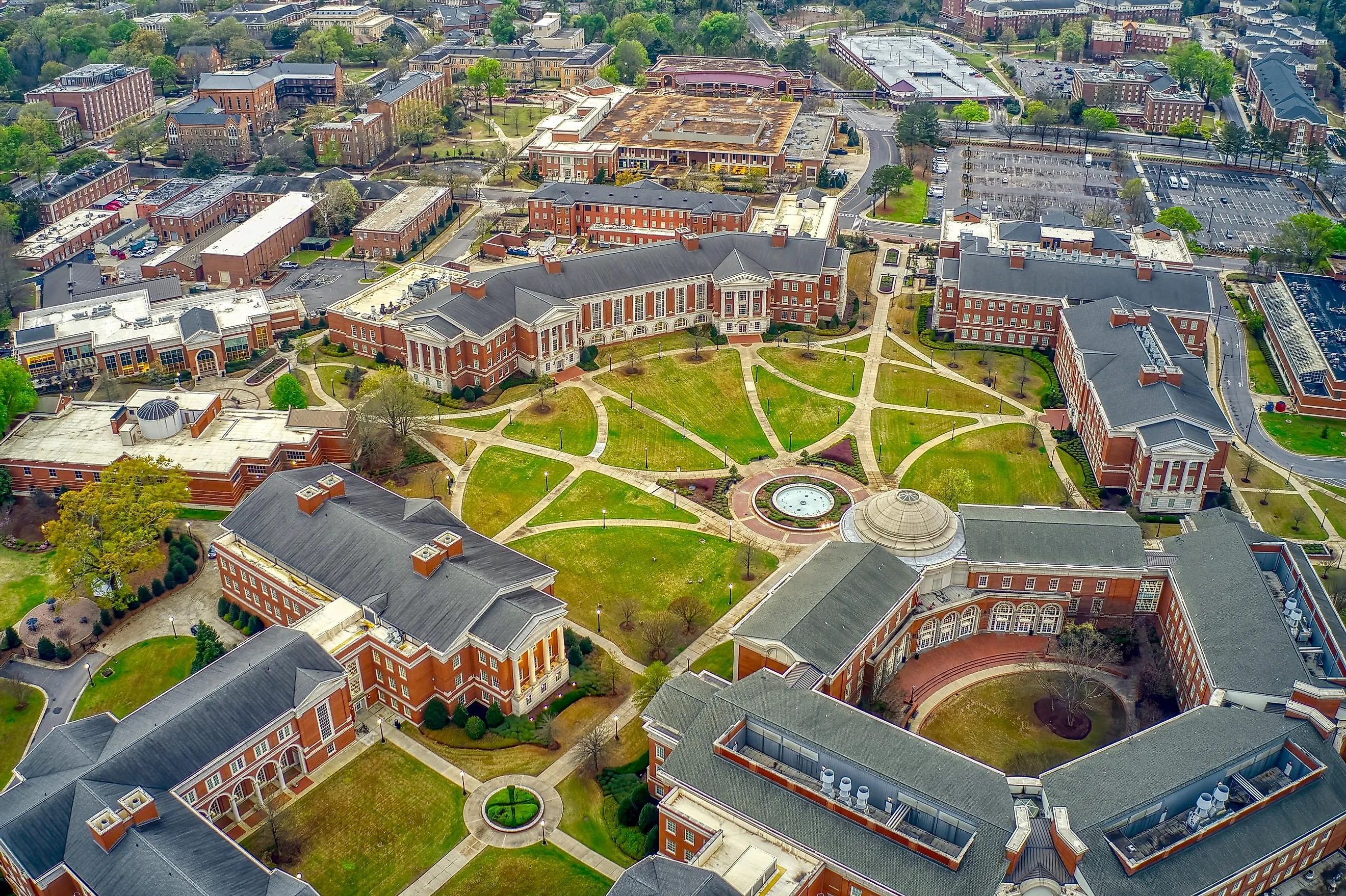 Best College Towns In Alabama
Residents of Alabama take their college pride and their college rivalries seriously, so it should come as no surprise that there are plenty of great college towns in the "Yellowhammer State." The University of Alabama and Auburn University are the most famous colleges in the state, and both of their hometowns are included here. But we have also listed several other communities in the state that are well worth a visit. So, whether you are a prospective college student or just someone who loves to soak up the college town atmosphere, keep reading to plan out your next trip to Alabama.
Auburn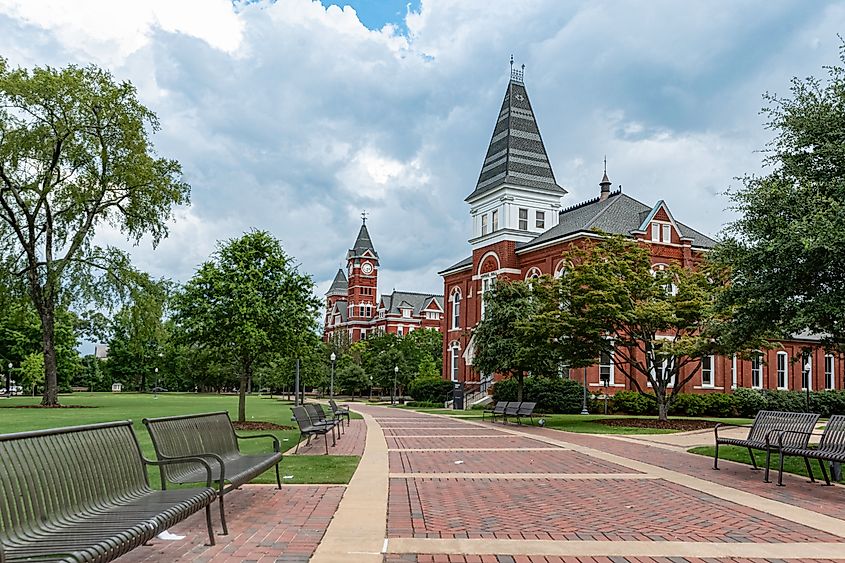 Auburn, which shares its name with the institution of higher education located there, is a quintessential college town that has grown into a university city. Auburn's population has more than doubled since 1990 and now exceeds 76,000, which has spurred an exciting increase in shopping, dining, entertainment, and cultural destinations. The city's vitality is tied to the presence of Auburn University, home to 31,000 students and known for both its sterling academic reputation and regular athletic success. Auburn's students are rated among the happiest in the country due to the huge number of campus events and activities, as well as the numerous off-campus options for entertainment, nightlife, and outdoor recreation.
Birmingham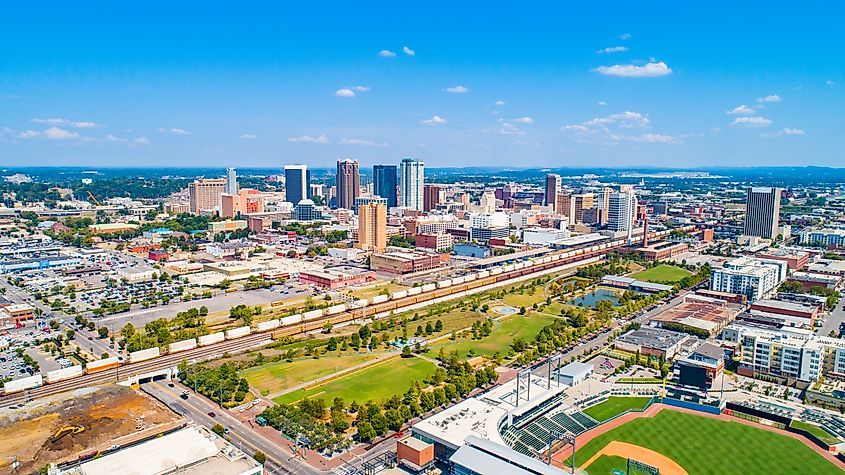 Founded in the years after the Civil War, Birmingham served for about a century as one of the American South's primary industrial and transportation hubs. While the city's industrial might has faded somewhat, Birmingham still has a population of nearly 200,000 and is the center of the largest metropolitan area in the state. Several major businesses and banks still have headquarters in the city, helping Birmingham to maintain a lively downtown area with restaurants, bars, and shops. Also known for its key role in the Civil Rights Movement of the 1950s and 60s, Birmingham has numerous historic landmarks. The University of Alabama at Birmingham (23,000 students) and Samford University (6,000 students) are the largest colleges in the city.
Huntsville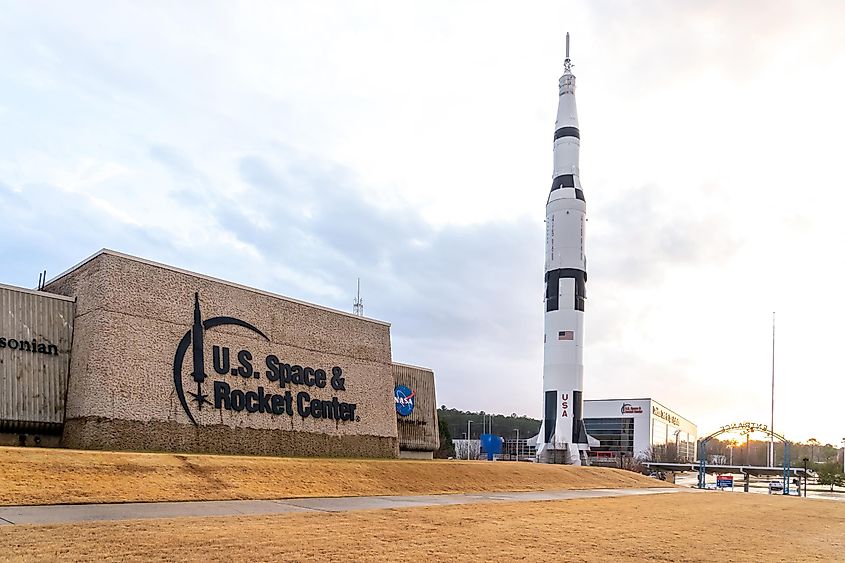 While not the most recognizable city in Alabama, Huntsville is in fact the largest city in the state with more than 220,000 residents. Huntsville's population has boomed since World War Two, when the Redstone Armory was founded and later transformed into a key hub for space exploration (NASA), Army Missile Command, and the FBI. NASA's presence in particular has fueled Huntsville's status as a technology center, drawing in talented students, scientists, and entrepreneurs from far and wide. Not surprisingly, many of the University of Alabama at Huntsville's 9,000 students come for its highly-rated engineering programs, while Alabama A&M University (5,000 students) is part of a joint research venture with NASA.
Jacksonville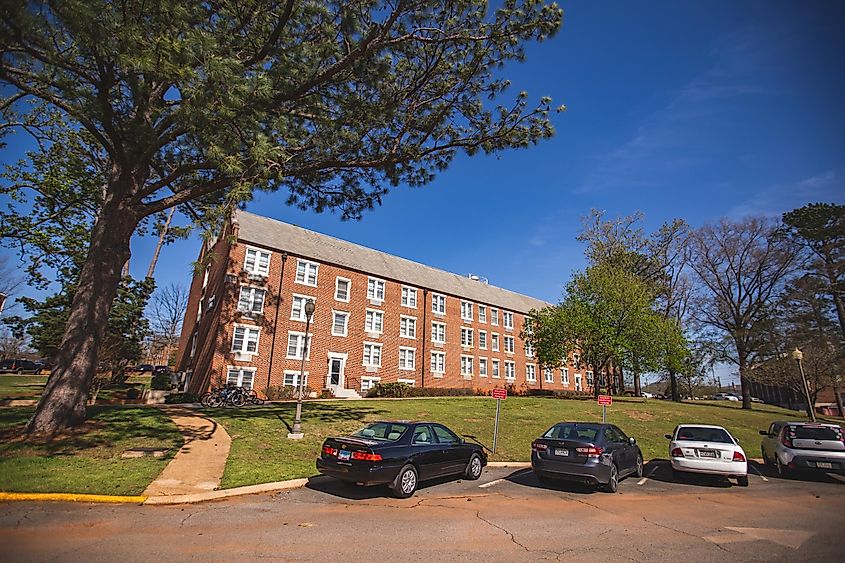 Unlike more famous college towns like Auburn or Tuscaloosa that are true cities, Jacksonville is more of a classic college town: a smaller community that is largely defined by the presence of its local college or university. The town of Jacksonville has about 14,000 full-time residents, while Jacksonville State University is home to about 9,500 students. Both town and university have in fact grown in recent years, spurring the opening of new businesses and increase in cultural and entertainment options. But, despite these growing amenities, Jacksonville remains an affordable place to live for college students. The town's location in northeast Alabama's Appalachian foothills also offers great opportunities for sightseeing and outdoor recreation. 
Mobile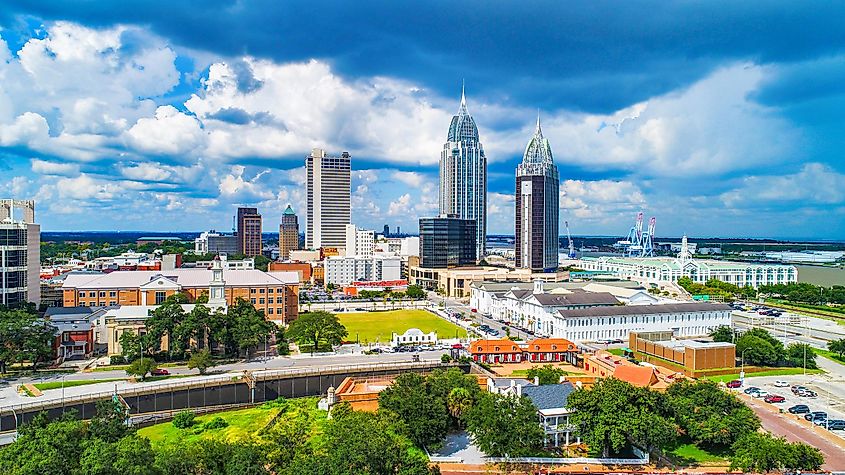 Mobile, Alabama's Gulf Coast port, is critical to the state's economy and maintains a population of about 187,000. Like many other centers of international trade, Mobile has lively and diverse art, music, entertainment, and food scenes. From museums to opera to ballet to America's oldest Mardi Gras celebration, Mobile is full of cultural amenities. The city is also home to the University of South Alabama, founded in 1963. Despite being a relatively young university, South Alabama has grown to a student population of 15,000 and deeply integrated itself into the Mobile community. South Alabama is known especially for its healthcare and engineering programs, which align with major areas of growth in Mobile's economy. 
Troy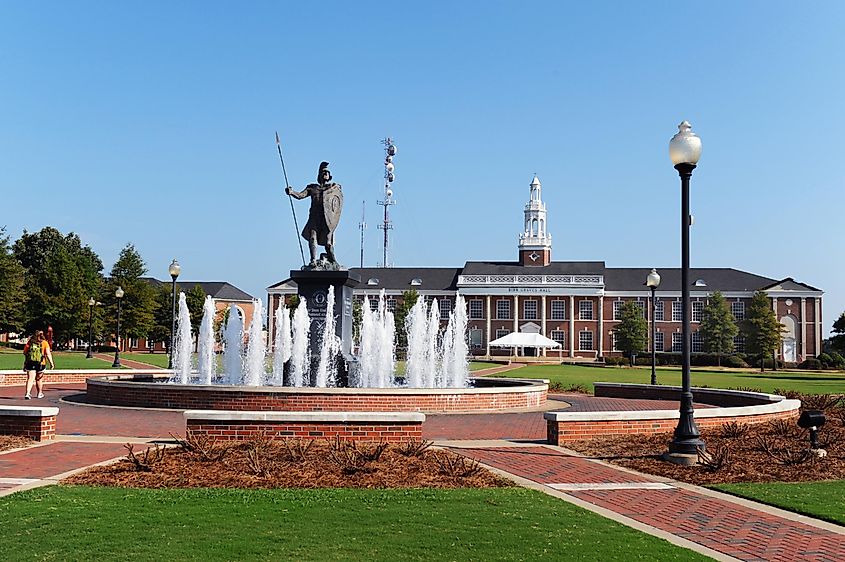 The southeastern Alabama town of Troy has witnessed a great deal of history over the centuries. Europeans and Americans competed with each other and the local Native Americans for the surrounding land for over a century, and a Civil War skirmish occurred in Troy. Now home to about 18,000 residents, Troy honors its past with museums, memorials, and historic architecture. Troy University is also part of the town's history, having called it home since 1887. The university's picturesque campus is located adjacent to downtown, adding to the vitality and interconnectedness of the town and institution. In addition to Troy's historic charm, it is also an affordable town for college students.
Tuscaloosa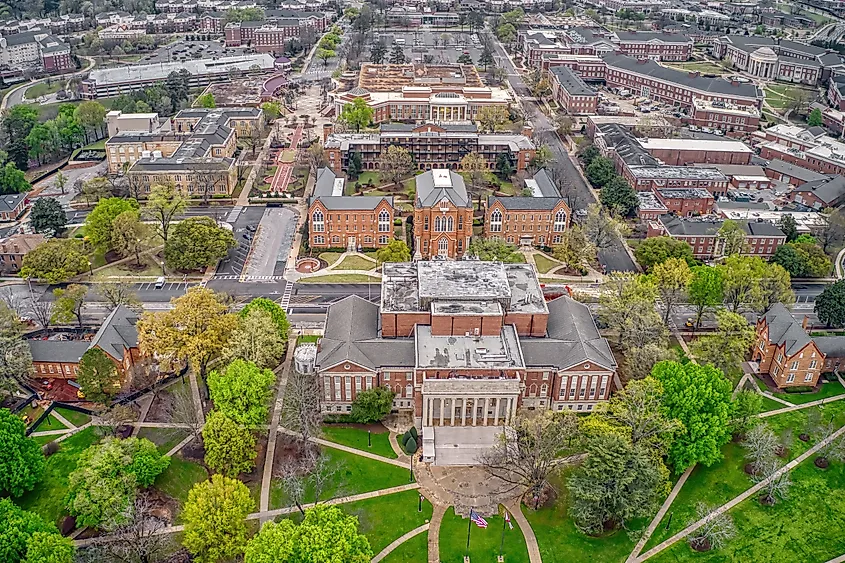 While it is the economic, medical, and tech hub of west central Alabama, the city of Tuscaloosa is best known as the home of the state's flagship University of Alabama. The city's 100,000 residents have enthusiastically embraced the "City of Champions" moniker due to the university football team's six national championships since 2009. But the University of Alabama is also a highly regarded academic institution, and the 40,000 students on its main campus pursue a wide range of fields of study. When they are not hitting the books or heading to the football stadium, those students get to enjoy Tuscaloosa's lively bar scene and numerous arts and entertainment venues.
Alabama has many great tourist destinations, including vibrant cities, friendly small towns, and charming beach towns. In addition, Alabama is home to several of America's best college towns—communities that are brimming with pride and full of energy. While Alabamans do not all agree on which college football team to root for on autumn Saturdays, they can agree that their state is the place to be if you want to experience a fantastic college town experience!