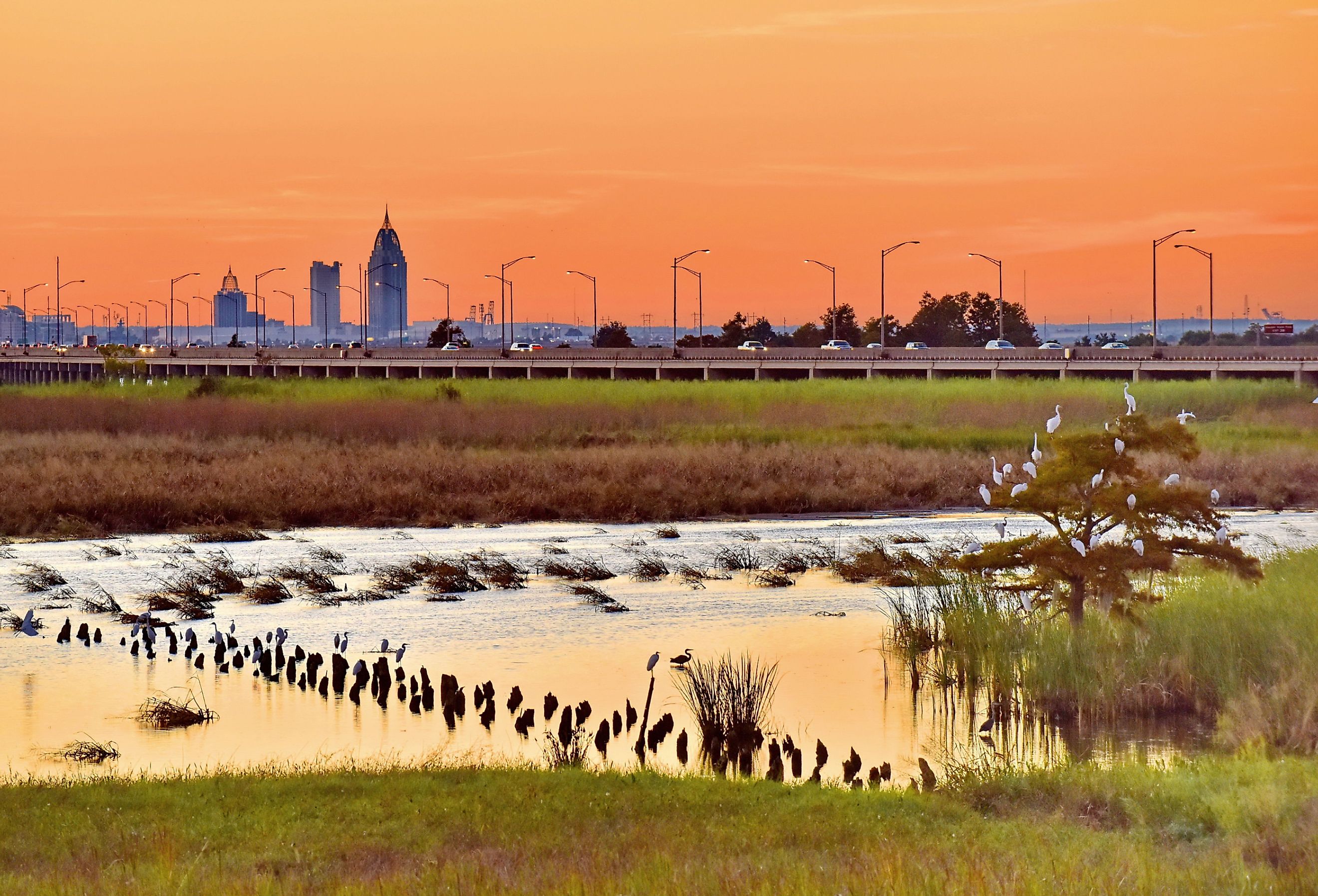 7 Oldest Founded Towns To Visit In Alabama
Embark on a journey through time and explore some of Alabama's oldest towns, where history, charm, and a sense of heritage await at every turn. These quaint and picturesque towns, with their well-preserved architecture and captivating stories, offer a glimpse into Alabama's past and a chance to experience the state's unique character. From the cobbled streets of Mobile, the oldest city in Alabama, with its rich maritime history and vibrant cultural scene, to the enchanting town of Huntsville, steeped in scientific and technological achievements, there is an abundance of treasures to discover. Explore charming historic towns, indulge in southern cuisine, and create lasting memories in the oldest-founded towns in Alabama.
Mobile
Mobile, located along the beautiful Gulf Coast and nestled by the sparkling waters of Mobile Bay, is Alabama's oldest town, with a rich history dating back to 1702. Once the capital of French Louisiana, Mobile derived its name from the indigenous Maubila tribe. Experience the vibrant Mardi Gras tradition by visiting the Mobile Carnival Museum. Explore Dauphin Island's sandy beaches, bird sanctuary, and scenic trails in the Mobile-Tensaw Delta, home to various animals. Savor local specialties such as gumbo, shrimp and grits, donuts, and oysters. Discover unique souvenirs and local boutiques in the charming streets of downtown Mobile. With Southern charm and coastal allure, Mobile begs a visit.
Huntsville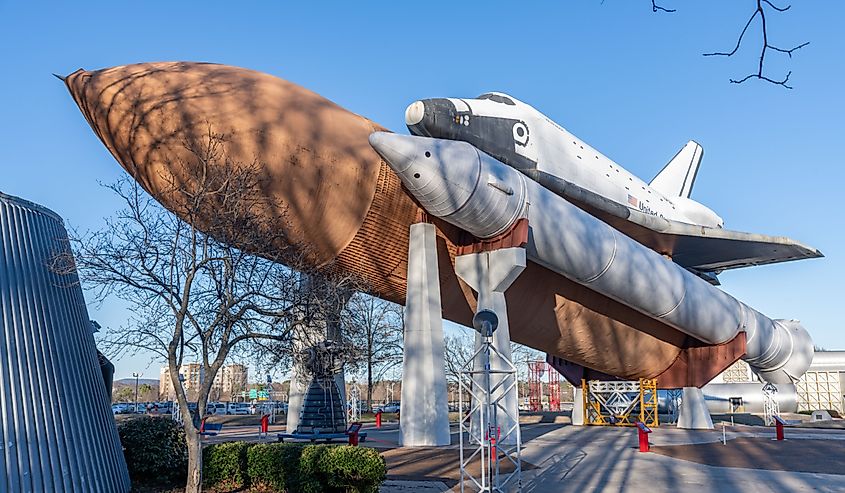 Earning the nickname "Rocket City" from its pivotal role in the development of the U.S. space program, Huntsville, Alabama,  holds a rich heritage with space exploration and technological innovation with a blend of historic charm. Founded in 1805 by John Hunt as a trading post, Huntsville today boasts a wealth of historic landmarks and architectural gems that showcase its rich past. Visitors can explore historic landmarks like Alabama Constitution Village and the U.S. Space & Rocket Center. Outdoor enthusiasts will love Monte Sano State Park, while art lovers can attend shows at the Von Braun Center or the Huntsville Museum of Art. Huntsville offers a unique blend of heritage, exploration, and Southern hospitality.
Demopolis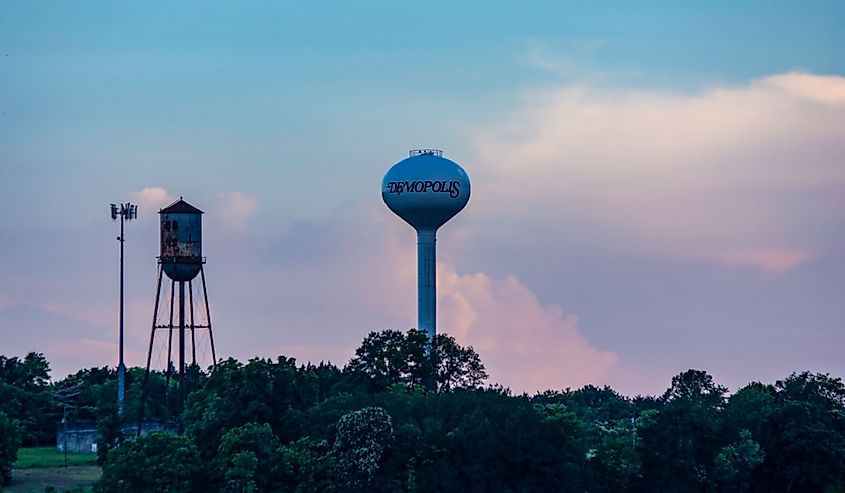 Step into the timeless charm of Demopolis, Alabama, where history whispers along the Tombigbee River. Established as a center for agriculture and commerce in 1817 by a group of French exiles, Demopolis today boasts a remarkable collection of antebellum homes and buildings, showcasing the town's rich architectural heritage. Once a transportation route for goods and people, the Tombigbee River offers visitors opportunities to boat, fish, and take scenic river tours, with Foscue Creek Park offering picnicking, hiking, and camping. Travelers can admire the bright floral displays at the celebrated Bluff Park, perched along the river's bluff, or explore the Azalea and Dogwood trails during spring when the town is awash in vibrant colors.
Florence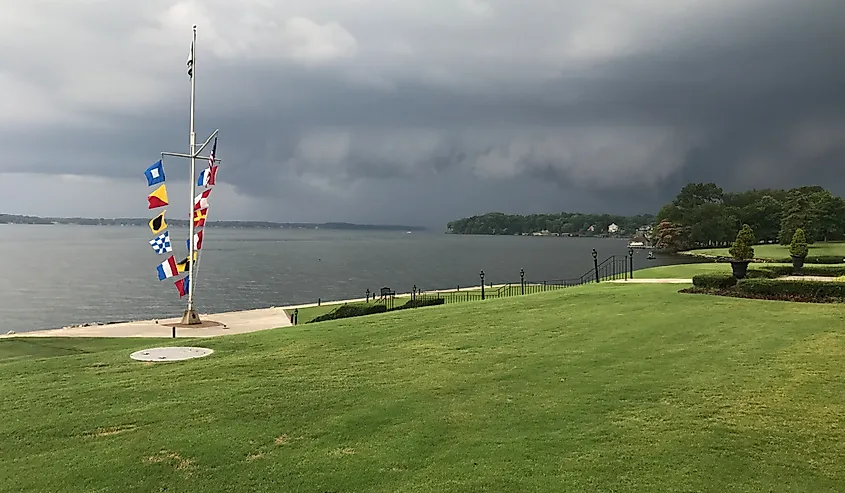 Nestled in the heart of the Tennessee River Valley, the oldest town of Florence, Alabama, boasts a rich cultural heritage, a vibrant arts scene, and a small-town charm that has stood the test of time. Florence was founded in 1818 by business people who saw the area's potential as a trading and commercial center. Discover rotating exhibits and art classes at the Kennedy-Douglass Center for the Arts. Enjoy scenic views of the river and the historic Wilson Dam while strolling along River Heritage Park. The Florence Indian Mound and Museum offer stunning trails and tranquil landscapes that showcase Native American heritage. Wander Florence's charming streets with unique shops, boutiques, and art galleries.
Athens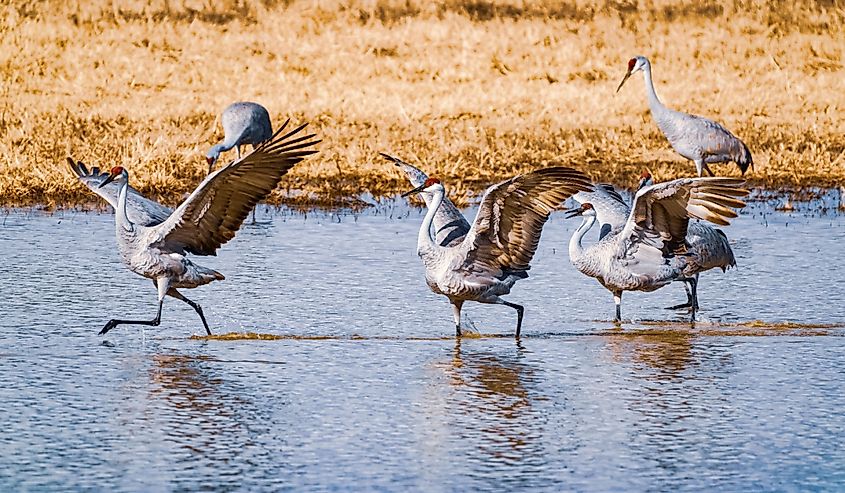 Discover Athens, Alabama - the state's oldest town, rich in history and culture. This town is a unique and unforgettable experience for visitors of all ages, where centuries of history and vibrant culture combine. Tourists can effortlessly experience this history by visiting Athens State University's Founders Hall and Alabama Center for the Arts. For nature lovers, the nearby Wheeler National Wildlife Refuge offers hiking, birdwatching, and picnicking opportunities. Take advantage of this charming southern gem. Athens always has something happening to entertain and engage visitors of all ages, from the Athens Grease Festival to the Athens Storytelling Festival. Come and be enchanted by this delightful southern gem of Athens, Alabama.
Tuscumbia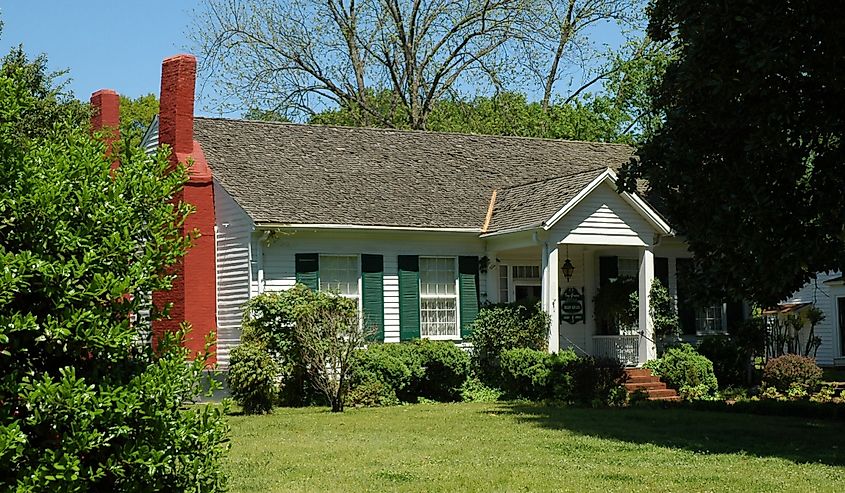 A town with a soul as old as the hills and a spirit that never fades, Tuscumbia is a destination that will leave visitors breathless. Visit the famous Helen Keller Birthplace and Home to delve into the inspiring life and legacy of Helen Keller, or take a tour of the restored home and museum for an immersive experience. Experience the beauty of nature at Spring Park, a verdant sanctuary embellished with colorful blossoms and stunning waterfalls. Embark on a cruise along the Tennessee River aboard the historic Belle Mont steamboat replica. Experience Alabama's profound musical legacy and honor the iconic musicians who proudly hailed from Alabama at the Alabama Music Hall of Fame. 
Montgomery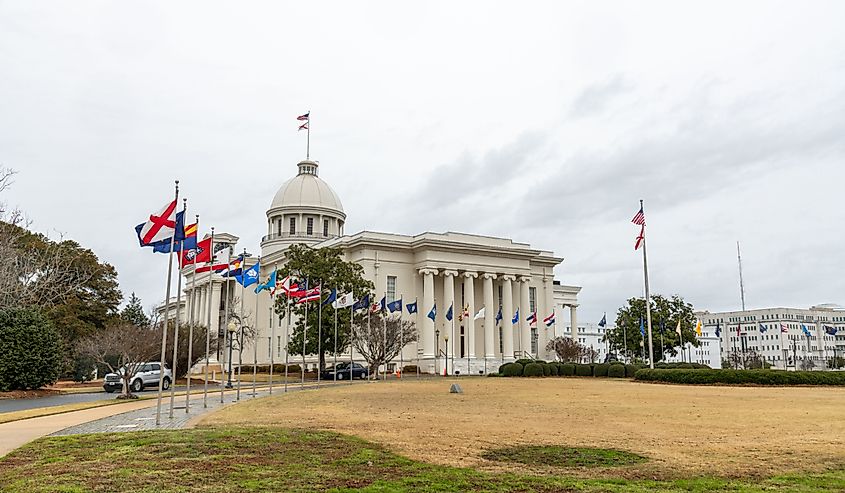 The European settlement of Montgomery, Alabama, began in the early 19th century and was officially incorporated as a town in 1819 and later became the capital of Alabama in 1846. Today, Montgomery pays tribute to its historical significance through numerous landmarks and museums. No visit to Montgomery is complete without a visit to the Rosa Parks Museum, located at the spot where Rosa Parks famously refused to give up her seat on a bus, sparking the Montgomery Bus Boycott. Visit the Montgomery Museum of Fine Arts to admire its impressive collection of American art, including works by renowned artists. Visit Riverfront Park by the Alabama River for a walk, picnic, or riverboat cruise. Enjoy the stunning scenery!
Conclusion
Alabama boasts a plethora of towns, each with its distinct charm and allure. From Mobile to Huntsville, Demopolis to Florence, every city offers a unique experience, with cobblestone streets, antebellum homes, and delectable local cuisine. Immerse yourself in these historic towns' rich heritage and warm hospitality, and leave with unforgettable memories and a deeper appreciation for Alabama's past and enduring spirit. Visiting Alabama's oldest towns is a captivating journey through history that leaves a lasting impression.