Known for its hospitality, beautiful gulf coast beaches, and obsession with college football, Alabama is a state filled with Southern charm and many exciting places to visit. A town with a ring to its name, Tuscaloosa, Alabama, located in west-central Alabama along the Fall line right on the Black Warrior River, will surely catch your attention. Also known as "The Oak City" and "The Druid City" due to substantial water oaks, Tuscaloosa was Alabama's capital between 1826 and 1846. It has been home to the University of Alabama since 1831.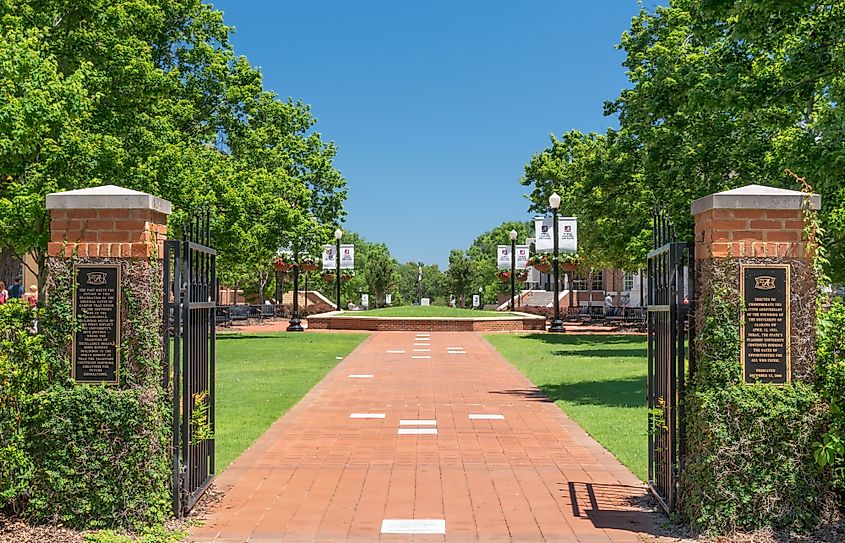 Geography Of Tuscaloosa
Located between the Appalachian Highland and the Gulf Coastal Plain, Tuscaloosa's landscape is heavily forested in the northeast and marshy and low in the southwest. Its geography is pretty diverse. 
There are 22 named mountains in Tuscaloosa Country, the most prominent of which is Iron Ore Mountain, with an approximate elevation of 659 ft. The county's highest peak, however, is called Round Mountain. It stands tall at almost 788 ft.
The famous Appalachian Mountains run diagonally through the northeastern portion of the county, extending from Alabama into Canada.
Alabama may not have the highest peaks nationwide, but it does have several mountains that offer incredible sceneries. Whether you like to hike or just lay back and take in the views, you will love to pack up and head to these mountains for a little dose of nature.
Tuscaloosa's natural resources are abundant because of its six different bodies of water, such as Lake Tuscaloosa (5885 acres), Harris (220 acres), and Nicol (384 acres). They are located within an average 25-minute drive from its downtown. 
Completed in 1970, Lake Tuscaloosa is the primary source of drinking water for the county's residents. It was created by building a dam in the North River. This lake is known for its year-round fishing and boating culture. 
Tuscaloosa has long, hot, and muggy summers with short and cold winters. Its temperature varies from 36°F to 91°F and is rarely below 22°F or above 97°F. Typically, the weather is wet and partly cloudy for most of the year.
History Of Tuscaloosa 
Derived from trow Choctaw Indian words, "tushka" meaning warrior and "lusa" meaning black, Tuscaloosa directly translates to Black Warrior. It is named after the Choctaw Chief who fought the Spanish explorer Hernando de Soto in 1540 in the Battle of Mauvila. Inhabited historically by local Native Americans, the county was primarily influenced by their culture and traditions. The first white settler was Thomas York, who arrived with his family in 1816. 
Demographics Of Tuscaloosa 
Tuscaloosa recorded a population of 103,946 in 2020. Of that total, 51.9% identified themselves as white, 44% as African American, 2.54 percent Asian, 1.04% as two or more races, and 0.28% as American Indian or Alaska Native, with an annual growth rate of 0.91%. With so many different cultures have left their mark on the county, it is not surprising to see its diversity in numbers.
Economy Of Tuscaloosa
Being the hub for West Alabama's industry and commerce, Tuscaloosa has a mayor-council form of government. Some significant parts of its economy greatly depend on services, especially health care and education. Coal mining and poultry production are also important. As for its manufacturing activities, Tuscaloosa is home to the Mercedes-Benz plant, which brings in a chunk of its per capita income at almost $22,068. Tires, wire screens, paper products, compact discs, and steel production make up a significant part of the county's economy, with a median household income of $37,522.
Attractions In Tuscaloosa 
With so many natural geographic destinations such as lakes, rivers, and mountains, there is plenty to do around Tuscaloosa. It also has a rich history and is home to numerous structures and buildings that are a must-see once visiting the county. Initially serving as a hotel and bar, the Old Tavern, built-in 1827, has since been turned into a museum open to the public.
Other notable historic homes in Tuscaloosa include: the Historic Drish House, built in the 1830s by physician John R. Drish, the Battle-Friedman House, built-in 1835 by Alfred Battle, and the Jemison-Van de Graaff Mansion, built by politician and planter Robert Jemison Jr. Today. Both structures serve as event centers. As for the Battle-Friedman House, it is open to the public for tours. In addition, another must-see is the rich Alabama University campus and its historic onsite buildings, such as the Alabama Museum of Natural History.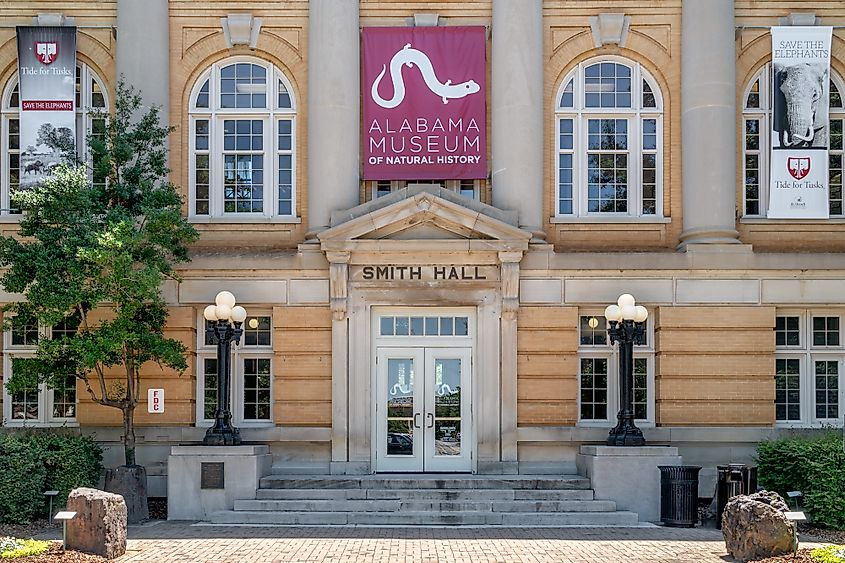 For outdoor enthusiasts, there are many sites and stops along the way, one of which is Lake Lurleen State Park, named for former governor Lurleen Wallace. This 1,625-acre park sits on the banks of a scenic 250-acre lake and is approximately 10 miles from downtown. It includes a modern campground, play area, activity building, picnic area, pavilions, beach with bathhouse, fishing piers, and boat rentals. 
Whether you want to increase your knowledge of history or sit back and relax in one of its picturesque lakes, Tuscaloosa has a lot to offer its visitors. Not much planning is needed before visiting as the weather is relatively pleasant, and the county is accessible for all who wish to see it.