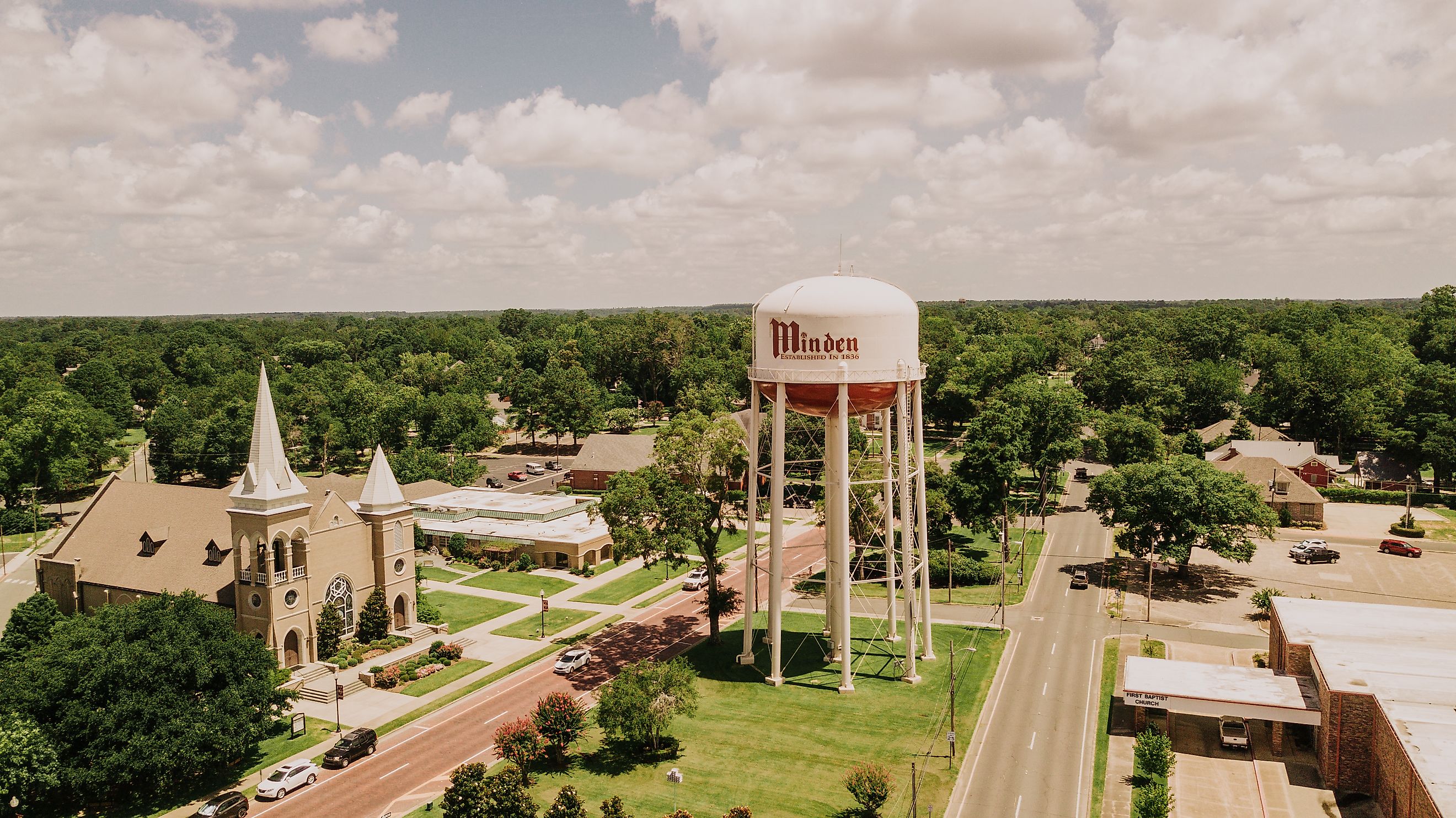 9 Off The Beaten Path Louisiana Towns
As famous for its bayous and lagoons, as it is for its laidback atmosphere, the state of Louisiana oozes a character and charm all its own. And for the adventurous traveler, the Pelican State (so named for its official bird) offers no end of exciting alternatives to the usual tourist destinations. 
Broaden your horizons enough to include a few "roads less traveled" and you'll find numerous less-visited, sometimes remote towns worth including in your Louisiana travel itinerary. From the "Crawfish Capital" of Breaux Bridge to the beachside paradise that is Cameron, these towns boast diverse landscapes, intriguing heritages, and plenty of that famous Southern charm.
Join us as we check out these off-the-beaten-path Louisiana towns.
Breaux Bridge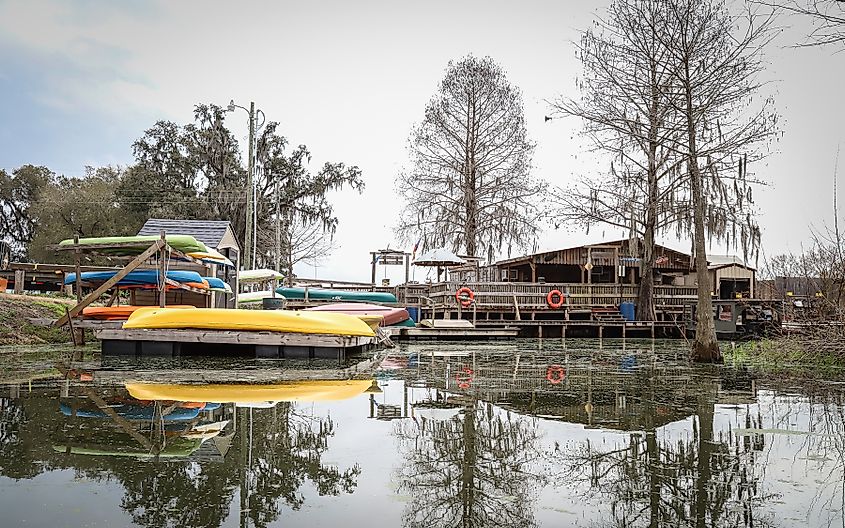 Proclaimed as the "Crawfish Capital of the World" by the Louisiana state legislature, Breaux Bridge is a hub for Cajun culture and cuisine. Although often overshadowed by neighboring Lafayette just nine miles away to the west, when it comes to tourist visits, this vibrant community of 7,500 residents is well worth visiting.
Settled by Acadian pioneers in 1771 and named after the first wooden bridges built over Bayou Teche, crawfish farming and cooking almost immediately became the main livelihood for locals. Breaux Bridge celebrates this rich heritage with its annual Crawfish Festival, held every year since 1960.
St. Francisville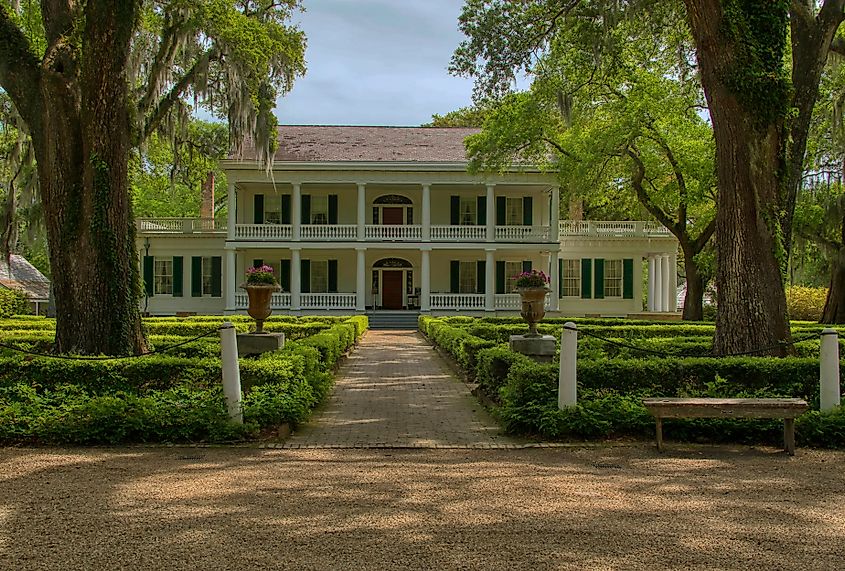 With its many old plantations and rolling hills, St. Francisville is an excellent off-the-beaten-path Louisiana community to explore. Located midway between the state capital of Baton Rouge and the border with Mississippi, this picturesque small town offers a laidback pace that's perfect for outdoor enthusiasts looking for a base from which to explore the mighty Mississippi River and important nature preserves including nearby Cat Island National Wildlife Refuge.
St. Francisville also offers a unique peek into the Antebellum South, with numerous old plantations now open to the public and waiting to be explored. Two of the best, Rosedown Plantation State Historic Site and The Myrtles, feature lush gardens and offer tours.
Natchitoches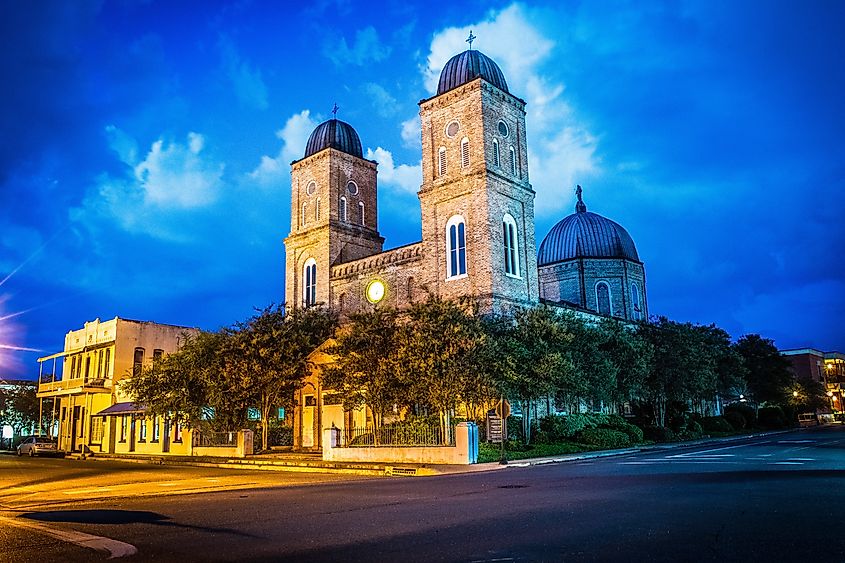 Natchitoches is Louisiana's oldest town, and also one of its most interesting places to visit. It's here you'll find Cane River Lake, a 35-mile-long oxbow lake that was once part of the Red River before getting cut off and isolated. Cutting Natchitoches neatly in half, it still looks every inch like a river, with some of the best views to be had from the downtown historic district and brick-paved Front Street.
Natchitoches is also famous for its starring role in the hit movie, Steel Magnolias. If visiting in the lead-up to the festive season, consider participating in the Natchitoches Christmas Festival, a fun event held in early December. 
Thibodaux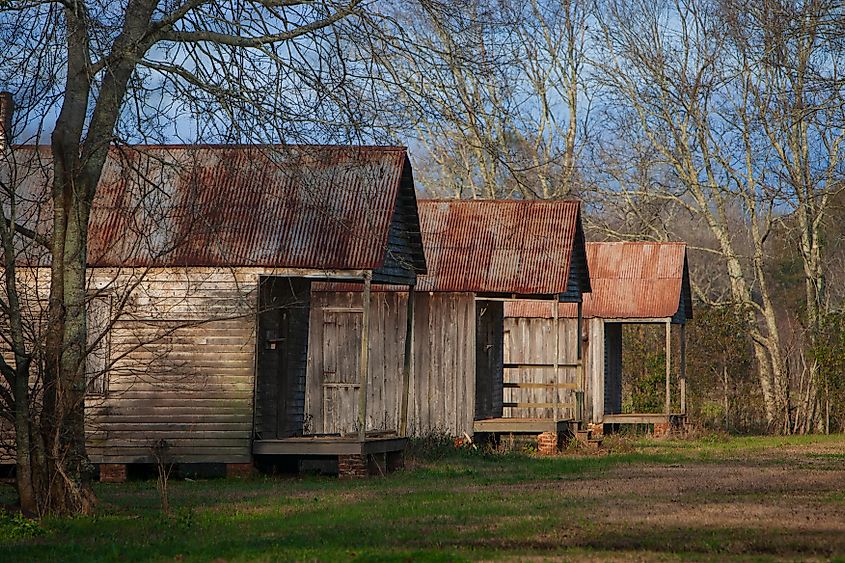 Founded in 1838 in the heart of what's known as Cajun Country in South Louisiana, Thibodaux presents a rich tapestry of bayou life. Its location on the 106-mile-long Bayou Lafourche, just an hour's drive west of New Orleans, makes it a perfect day trip for those wanting to get a feel for the region's unique culture and history. 
Notable landmarks include the E.D. White Historic Site. This attraction offers insights into Thibodaux and the history of the Bayou Lafourche area with displays and artifacts relating to the original native peoples who lived here, the first Acadian settlers, as well as slavery and the property's role as a sugar cane plantation.
Abita Springs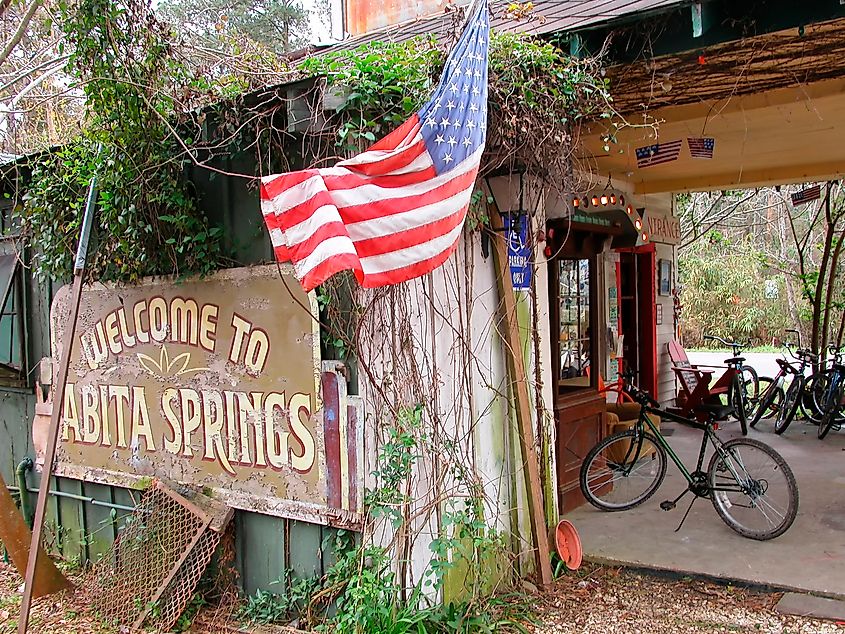 Although Abita Springs is located just a few miles off the busy I12 highway, it's only relatively recently that this town of 2,600 inhabitants has started to once again attract curious travellers. Much of this attention is the result of renewed interest in Abita Springs' artesian waters. First discovered to contain minerals with medicinal qualities back in the 1880s, the community experienced a mini-boom as a place of rest and recuperation for patients from across the southern states. 
After a period of decline, the town's back on the radar, thanks in part to a resurgence in "real beer" made with – you guessed it – fresh spring water. Opened in 1986, Abita Brewery, along with the fascinating Abita Springs Trailhead Museum, make for an excellent excuse to explore the area.
Cameron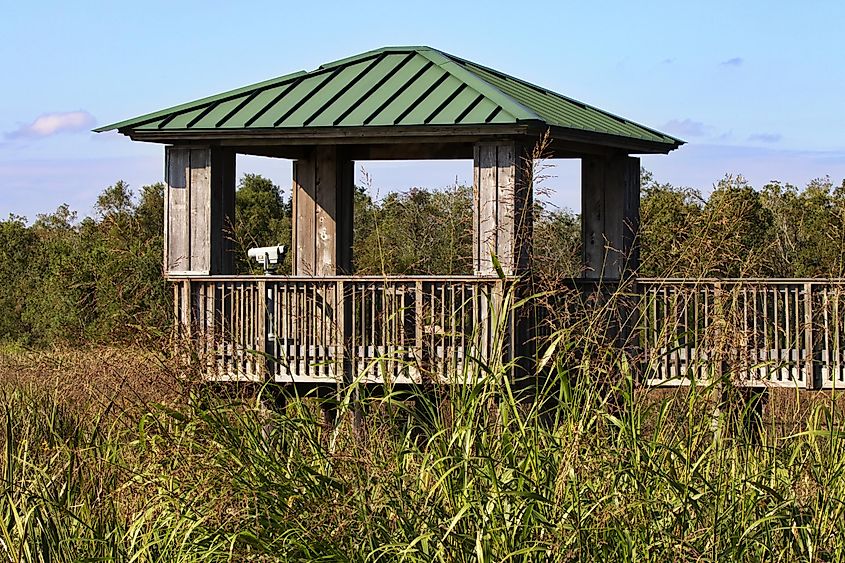 Cameron's position overlooking the Gulf of Mexico near the state border with Texas makes this small Louisiana community a great place to visit for a beach vacation. During the summer the town's resident population of just over 200 people swells substantially with the arrival of tourists on the lookout for somewhere to lay their beach towel. Thankfully, however, its relatively remote location means it never gets too busy.
Cameron's location on the 180-mile Creole Nature Trail is another plus. Add to this its miles of untouched beaches, endless marshlands, and an abundance of wildlife, and you'll agree this hidden gem is a must-include on any off-the-beaten-path Louisiana road trip. 
Delcambre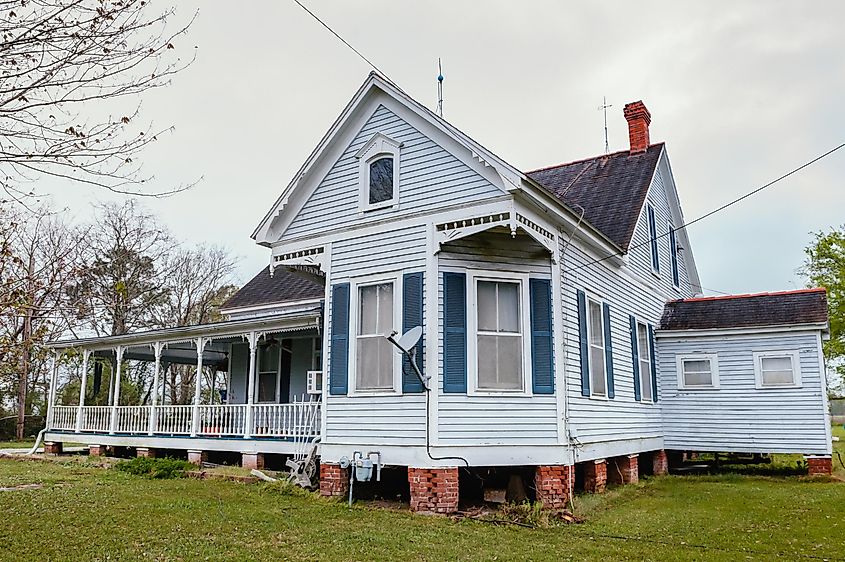 An easy 30-minute drive south of Lafayette and you'll find yourself in the pleasant fishing town of Delcambre. Well-known for its shrimp fishing, this picture-perfect coastal community in Louisiana celebrates its deep connection to the sea with its annual Shrimp Festival. This popular event draws crowds from across the state and celebrates the hard work of local fishers and the importance of the industry to the local economy.
Can't make it for festival time? No worries. The town's seafood market enables visitors to buy seafood straight off boats at any time of year.
Minden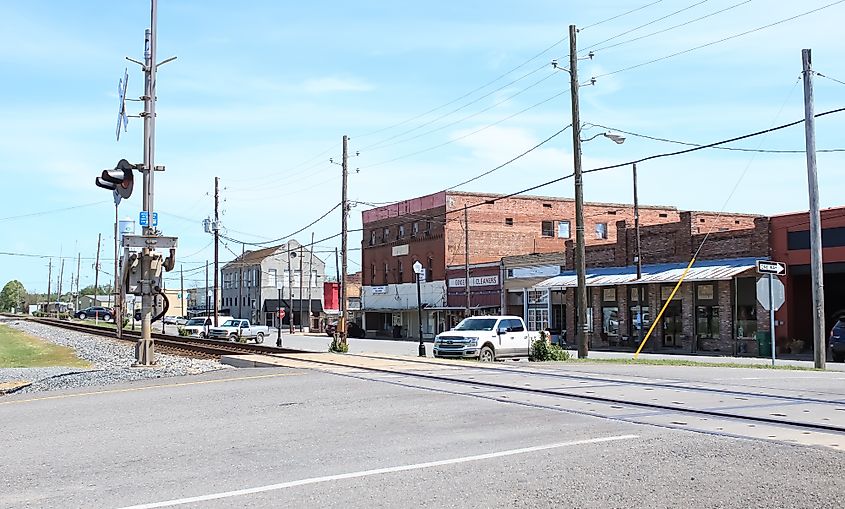 Located in Webster Parish in Northern Louisiana, Minden is all too easy to miss as you scoot along the I20 between Shreveport and Jackson, Mississippi. But if you do stop, especially around the festive season, you'll find visiting is well worthwhile. Founded in
1835 by a German immigrant, the town was meticulously laid out in the shape of a parallelogram and given the name of his ancestral home back in Germany. Little surprise, then, that this deep connection to old Europe lives on in Minden's architecture and its cultural activities. Topping the list is its annual Christmas festival, a tradition since 1926 that owes its toots to traditional German Christmas markets. 
Grand Isle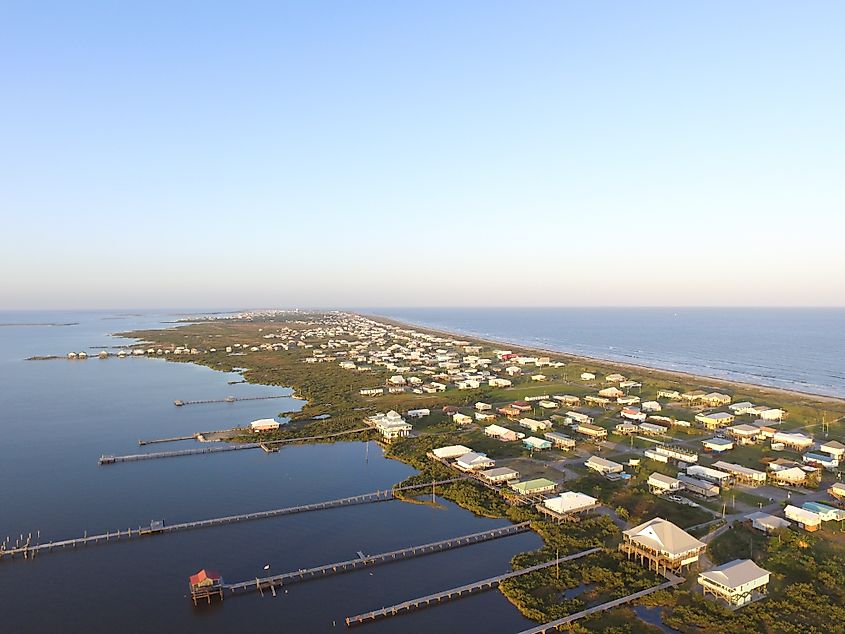 You can't get much more remote than Louisiana's barrier island gem, Grand Isle. Located on a beautiful barrier island overlooking the Gulf of Mexico, the two-hour drive from downtown New Orleans is certainly worth the effort. Though really more of a collection of holiday trailers, RVs, and beach cottages, Grand Isle is perfect for beachgoers and fishers. 
While a little more crowded in the summer months than some of the other destinations on this list, you'll have the place pretty much to yourself in the off seasons, a fact known to birdwatchers hoping to catch spring and fall migrations. 
The Final Word
As much fun as it is exploring better-known tourist destinations in Louisiana like New Orleans and Baton Rouge, spending time exploring the state's up-and-coming tourist destinations can be extremely rewarding. These nine off-the-beaten-path Louisiana towns are simply brimming with character and are a testament to the Pelican State's diverse landscape and rich cultural heritage.