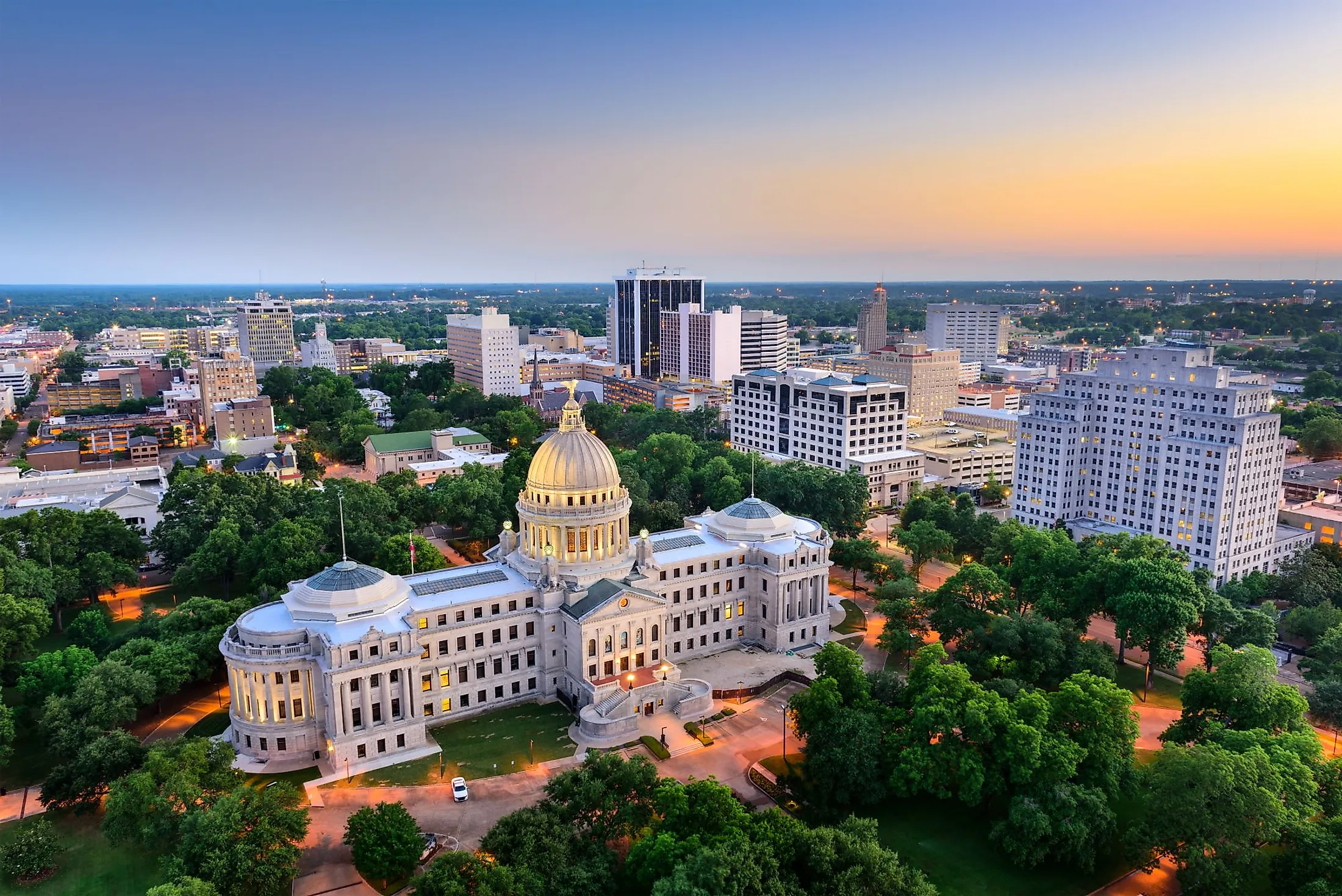 With the Freedom Trail and Civil Rights Movement at its core, the capital city of Jackson is situated in west-central Mississippi, United States. Jackson is the state's largest and most-populous city and nationally ranks as the 149th biggest city, as determined by the populace. Teeming with a rich history, Jackson teases its rich past with sights like the picturesque Mississippi Capitol Building, Mississippi Governor's Mansion, Greenwood Cemetery, and the Subway Lounge, a must-see stop on the Mississippi Blues Trail. Jackson also serves as a leaping-off point to the nearby Bienville National Forest. Yet, this is just the start of what Jackson, Mississippi, has to offer, and here's everything to know!
Geography And Climate Of Jackson
Jackson is primarily nestled in the northeastern portion of Hinds County, with small portions in Madison and Rankin Counties. The 715 km long Pearl River makes up most of the eastern city limit, while the Jackson-Medgar Evers International Airport occupies a 12.1 sq. km area in Rankin County. The other nearby cities include Vicksburg, about 45 miles west; Hazlehurst, about 40 miles south-southwest; Hattiesburg, about 90 miles southeast; Meridian, about 90 miles east; and Granada, about 115 miles north. As for day trips, there is the Historic Oak Hill Inn, about 100 miles southwest; Delta National Forest, about 75 miles northwest; Biloxi, about 165 miles south southeast; and Audubon Aquarium of the Americas, about 190 miles south.
According to the Köppen Climate Classification, Jackson has a humid subtropical climate. It experiences long, hot summers and short, wet winters. July is the warmest month that sees a high of 91.9°F, and January is the coldest month that sees a low of 35.4°F. Of the 104.3 days that produce precipitation, there is an annual rainfall of 54.0 inches and snowfall of 0.6 inches. 
History Of Jackson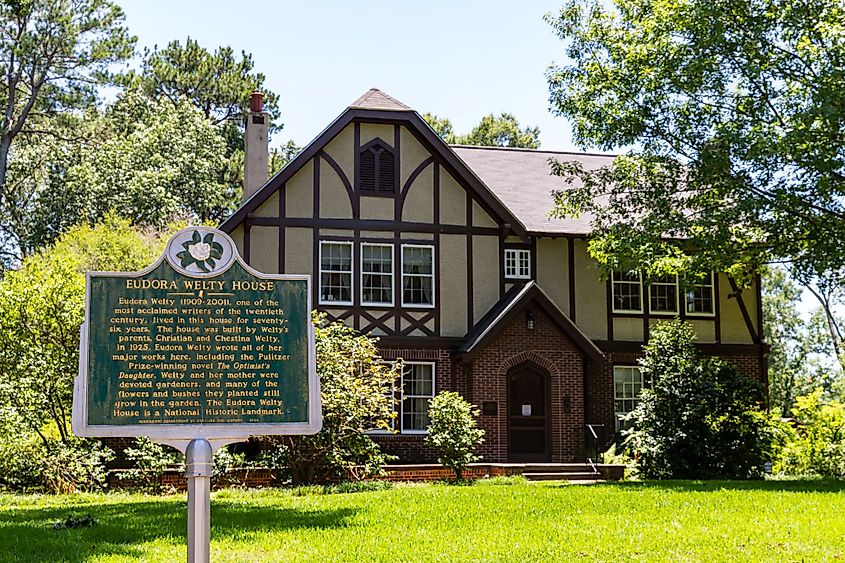 Before the United States received Jackson as part of the Treat Doak's Stand in 1820, the land was the largest territory of the Choctaw People. Once the land transfer was finalized, settlers moved in to establish permanent homesteads. With its location along the Pearl River and the Natchez Trace Trade Route, one of the first settlers in the area was fur trapper Louis LeFluer, who founded the village of LeFleur's Bluff. The city quickly developed and was selected as the future state capital. Former LeFleur's Bluff was incorporated in 1822, and Jackson, after the soon-to-be 7th President of the United States, General Andrew Jackson, was selected as the capital's namesake.
Brief Overview Of The Civil Rights Movement In Jackson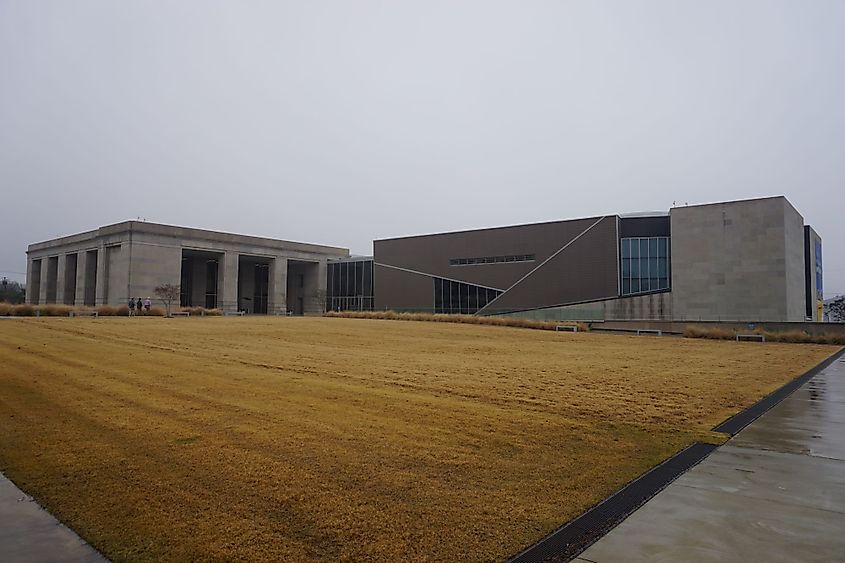 The civil rights movement stemmed from the inequality and unconstitutional treatment of African Americans. Although campaigns had been making waves around the nation, activism for the cause was at the forefront of Jackson when non-violent protests began. At this time, the demographic breakdown was approximately 65% white and 35% African American. Businesses and schools operated under segregation, including Tougaloo College, where students started the desegregation movement.
Protests rallied well into 1961 when Freedom Riders started to show up, and, from 1961 to 1963, a series of boycotts, demonstrations, and sit-ins ensued. Sadly, Medgar Evers, a civil rights activist and NACCP leader, was assassinated in June 1963, with thousands showing up for the funeral. The Civil Rights Movement died after the successful passing of the Civil Rights Act of 1964, and in 1965, the Voter's Right Act was passed. 
The Population And Economy Of Jackson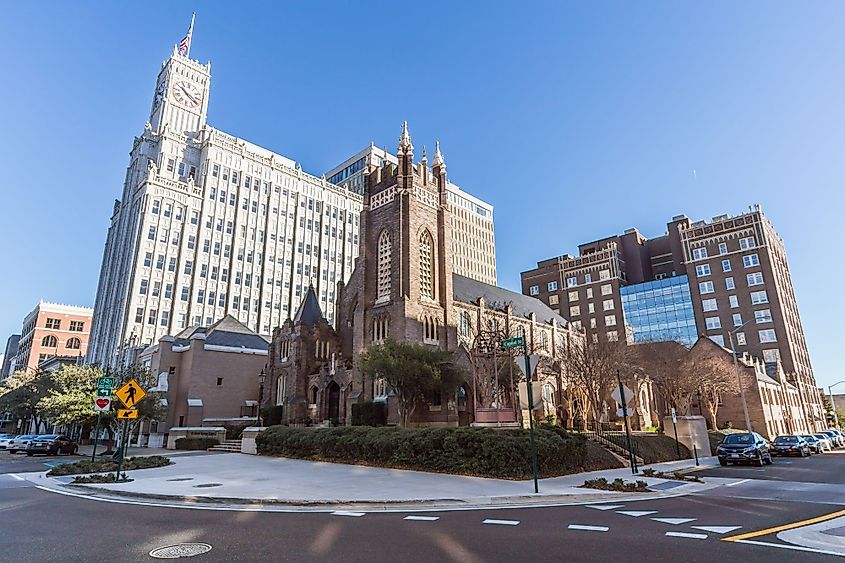 The latest US Census reported that Jackson had a population of 153,701 residents. Expanding over 294.88 sq. km, there is a population density of 531.21 people per sq. km. Jackson has a median household income of $55,850, while 24.46% of the city's population lives below the poverty line. As for the cultural or racial background: 82.47% were identified as African American, 16.19% were white, 0.70% were of two or more races, 0.33% were Asian, 0.19% were of another race, 0.08% were Native American, and 0.04% were Native Hawaiian or Pacific Islander.
Of the 14,100 people employed in Jackson, 2,523 worked in manufacturing, 2,353 worked in healthcare and social assistance, and 1,956 worked in retail trade. The top-earning jobs include utilities which earned $66,750; professional, technical, and scientific services, which earned $53,958; and public administration, which earned $45,179.
Attractions In And Around Jackson
LeFleur's Bluff State Park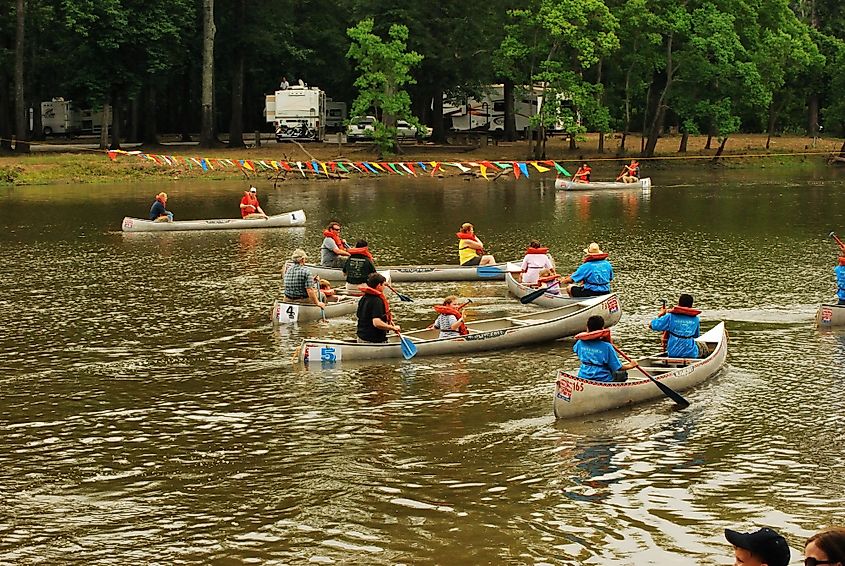 Camping, hiking, fishing, a golf course, and a driving range, LeFleur's Bluff State Park has it all. One can enjoy a peaceful day with family or friends at the 305 acres of green space. This spot is a local favorite for boating, with a boat launch on site. However, one of the biggest draws is fishing with catfish, bream, bass, and crappie found in the park's water bodies. 
Downtown Jackson
When Jackson was initially planned out in the 1820s, the developers went with a checkerboard design, which makes Jackson a very walkable city with jaw-dropping old neighborhoods. One can grab a bite to eat at one of the local eateries and wander at the sights, which include the Governor's Mansion, Old Capitol Museum, War Memorial Museum, Civil Rights Museum, the Mississippi Museum of Art, and Mississippi State Capitol, all of which are within a few blocks of each other.