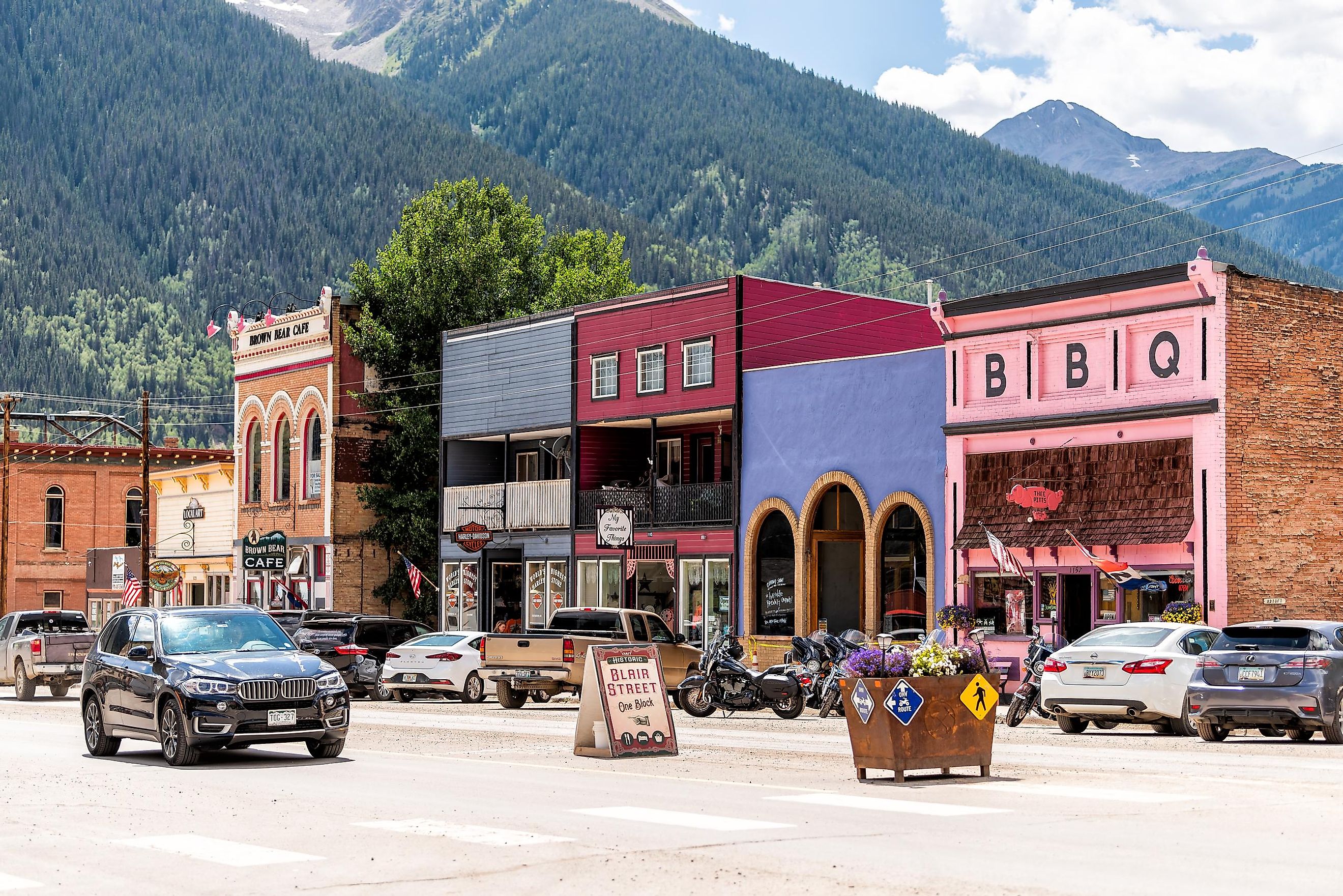 9 Most Beautiful Small Towns In Colorado You Should Visit
Colorado is one of the most stunning states in the United States that offers a unique blend of rugged mountain views and luxurious lodging. It's home to several of the finest resorts and is an excellent place to ski and hike. 
Colorado is ideal if you like scenic mountain paths, skiing down slopes, and soaking comfortably in a hot spring. Colorado also offers terrific shopping and is perfect for grabbing top-notch dishes at high-end restaurants. 
Telluride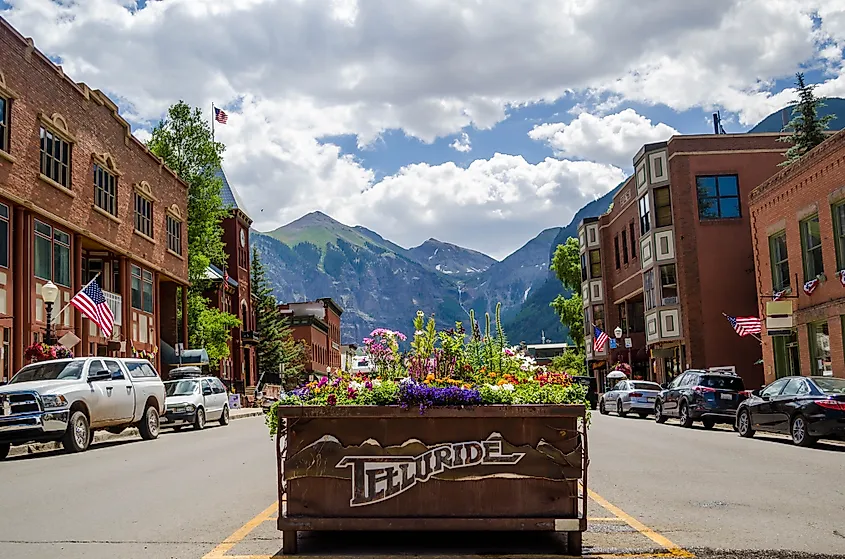 Telluride rests in southern Colorado, surrounded by several prominent peaks, mountain ranges, and river systems. It's the ideal location for outdoor enthusiasts and adventure seekers. But it also offers a unique shopping and dining experience for anyone looking for a more restful and relaxing stay. 
For the nature lovers, there's the Jud Wiebe Memorial Trail. This amazing trail offers some of the most stunning views of local mountains and woodlands, making it the perfect place for a daylong hike. 
Also, check out Sunny Side Lookout for glorious views of the landscape. Ride the free gondola to the neighboring Mountain Village for a fantastic experience exploring local boutiques and events. 
Ouray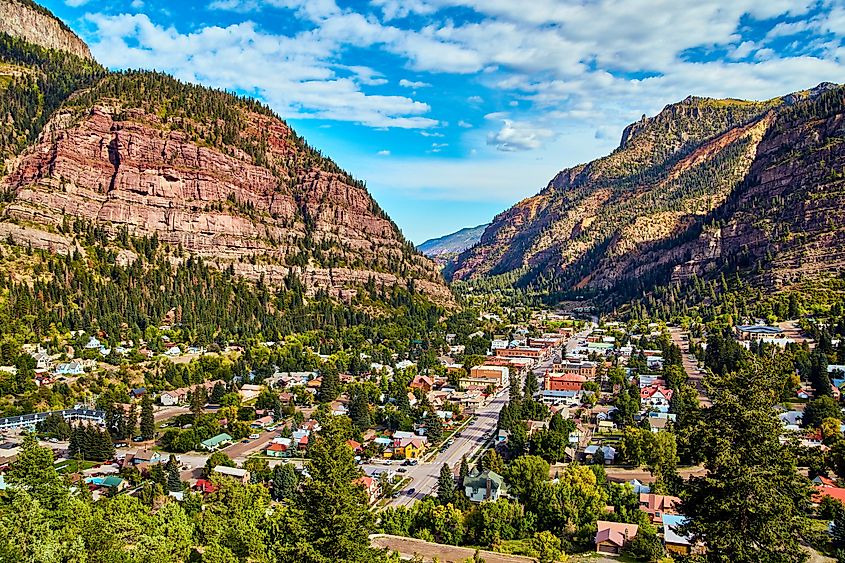 Ouray is a stunning township in southern Colorado, about an hour north of Telluride on the opposite side of Dallas Peak. Known as the recreational capital of Colorado, Ouray offers many outdoor and indoor adventure opportunities. The surrounding mountain ranges make this city one of the most scenic views in the U.S., with many calling it the Switzerland of America! 
The Uncompahgre River flows through the center of town, adding to the overall natural appeal of the city. The nearby Ouray Riverside Resort is the perfect place for anyone who enjoys a rustic stay along the river and within sight of the mountain slopes. Visitors can choose between quiet cabins, suite rooms, or staying at the RV site. 
Not far away off Highway 550 is Ms. Margaret's Village and Perimeter Trail Trailhead. Or, check out the Ouray Hot Springs. This lovely site offers swimming pools, fitness centers, and some luxurious hot springs. 
Steamboat Springs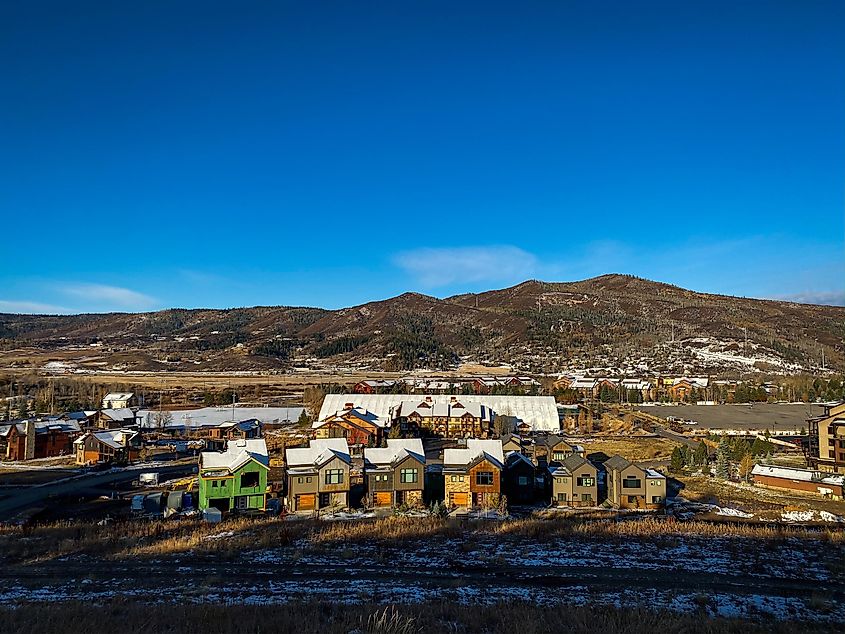 A few miles south of the Wisconsin border is the charming western town of Steamboat Springs. This charming community dates back to the turn of the century, with its official establishment going back to 1900. However, the native Ute people have a history with the region going back centuries before Europeans, an aspect of the past the city strives to keep alive. 
Tourists should spend a few hours exploring the Yampa River Botanic Park along the Yampa River. They host several events throughout the year, including the social gardening event in September. Watch their website's calendar for updates before scheduling your trip. 
If you have children, check out the Amaze'n Steamboat Family Fun Park near the botanical garden. They offer exciting games kids will love, including mini golf and a squirt gun court. If you need a little pick-me-up during the day, check out Dusky Grouse Coffee for a delicious cup of joe and a treat. 
Crested Butte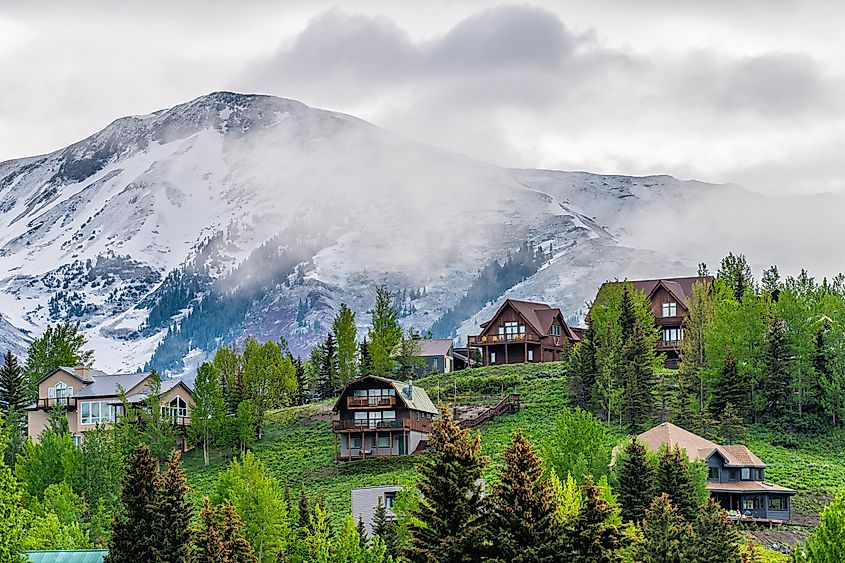 Crested Butte is a centrally located township, approximately six hours from Steamboat Springs and three hours from Ouray. This ski resort city traces its roots back to the 1880s, starting as a mining community and resiliently preserving through several decades of economic hardships. Today, Crested Butte is the ideal vacation spot for outdoor enthusiasts looking for a traditional Western society with plenty of ski resorts. 
As one of the most beautiful towns in the Rocky Mountains, Crested Butte provides an adventure-filled time within cascading mountain peaks. There are many resorts, lodges, and hotels to choose from; however, Crested Butte Nordic is one of the best. This idyllic location offers cross-country skiing, tours, and lessons. You can bring your own gear or rent their on-site supplies. 
Nearby are several lovely cafes and restaurants serving decadent and hearty foods all day. Paradise Cafe on Sixth Street is only a few minutes from Crested Butte Nordic and serves fantastic coffee, pancakes, eggs, and much more. 
Manitou Springs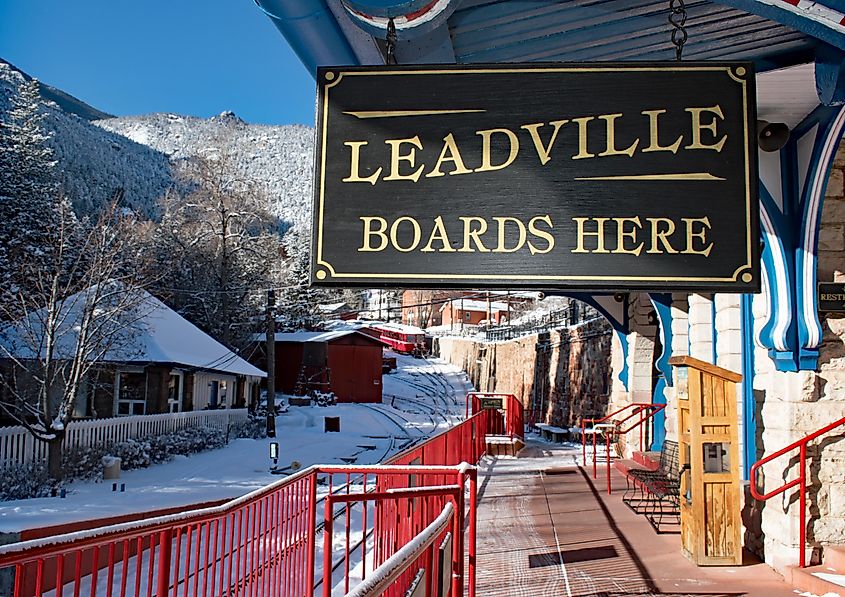 Three and half hours east of Crested Butte and several miles south of Denver is the adorable town of Manitou Springs. Manitou Springs began as a resort town for people struggling with ailments, especially tuberculosis patients. The many springs in the region were thought to hold unique medicinal properties and drew many wealthy individuals to the area for healing and rejuvenation. 
Manitou Springs is an ideal place for anyone who loves nature and history. Seven Minute Spring, Navajo Spring, and Shoshone Spring are some of the most notable springs in town. These fountains are gorgeous and full of history, and the mineral-rich waters are delicious. 
However, this charming township has much more to offer, including a more than 800-year-old native dwelling. Once home to the Taos native people of New Mexico, this fantastic museum will give you a new appreciation for the rugged and ancient history of the town. 
Nederland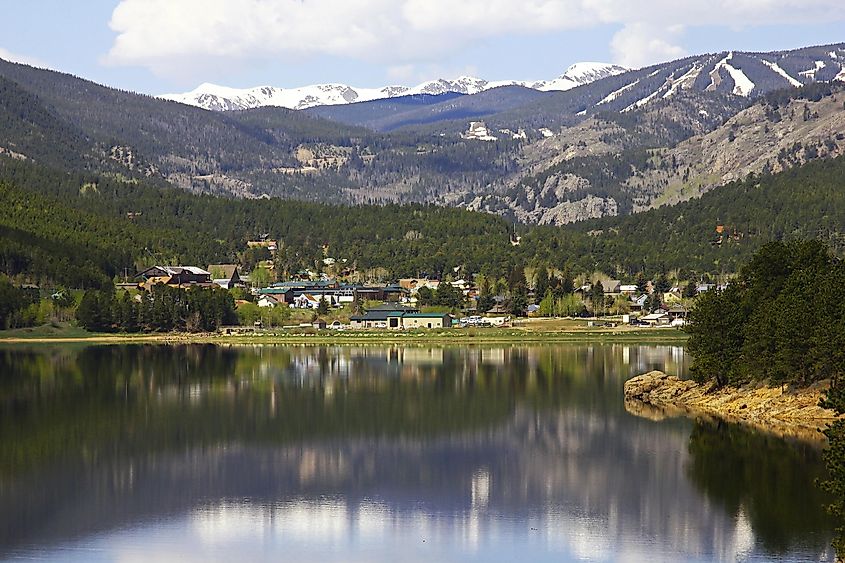 Nederland Township is approximately two hours north of Manitou Springs and just a few miles outside Denver. Several gorgeous mountains are just outside town, including Hurricane Hill, Tungsten Mountain, and Klondike Mountain. Barker Meadow Reservoir touches the city's borders and is perfect for hiking, fishing, and other outdoor activities. 
Check out Baker Reservoir Recreation Area, which is just outside town and affords fantastic lake views. Stop by Joe Smith Memorial Park to explore the local fields, forests, and native wildlife. Visit the Caribou Room nearby for beautiful live music and cocktails. 
If you're considering staying in town for a few days to take in all it offers, book a few nights at the Boulder Creek Lodge. It's a cute and quiet location along the creek, providing king, double queen, and family-styled rooms accommodating all travelers. 
Aspen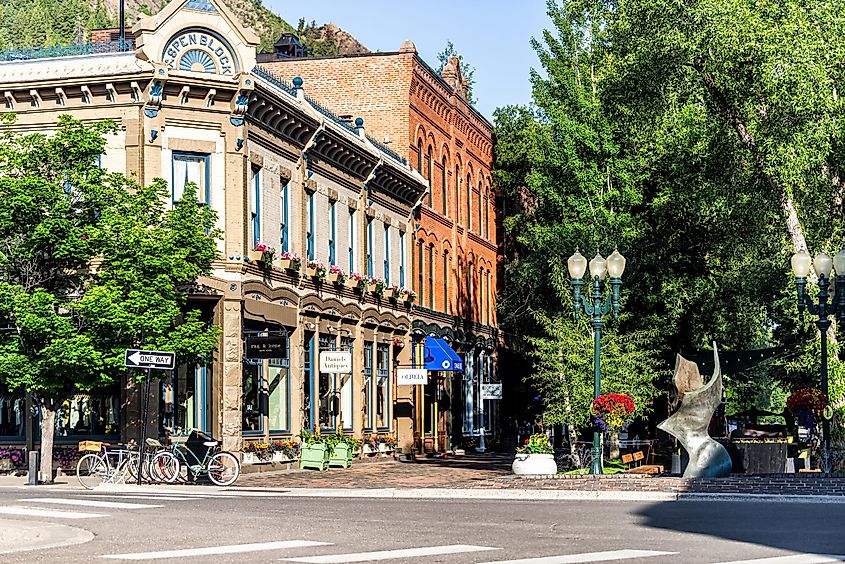 Aspen is an amazing community, approximately three and a half hours southwest of Nederland and Denver. It rests along the slopes of the Rocky Mountains and is a great getaway location to adventure away from the city's bustling life. Red Butte Mountain is just north of town and grants spectacular natural scenery and wilderness exploration. 
That's not to say there aren't plenty of fun and beautiful opportunities in town, too. Visit Red Butte Park and the Buttermilk/Highland View area for spectacular views of the local mountains and brooks. The wildflowers in the region are superb additions to the local naturescapes, meaning springtime is one of the best times to visit. 
Although if you're planning a winter trip, Aspen's also a well-known ski location. Aspen Mountain is a stunning location for nature lovers and ski enthusiasts. Consider staying a few days at the local Independence Square Hotel, a luxurious little hotel with a rich history in the area. 
Trinidad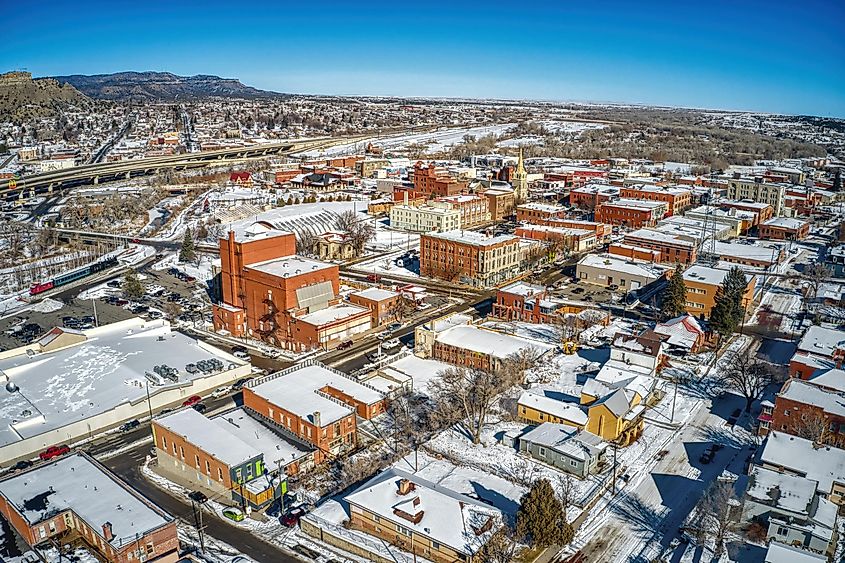 Trinidad is a spectacular little neighborhood located just a few miles from the border of New Mexico and approximately six hours from Ouray. Trinidad's history began even before its establishment in 1879 and received its name from an early Spanish resident named Trinidad Baca. 
Trinidad's culture is a beautiful combination of recreational activities and high-end dining. The Trinidad History Museum and A.R. Mitchell Memorial Museum of Western Art are spectacular places for anyone looking to delve into the local history and view lovely art displays. 
Stop by Las Animas Grill for a hearty breakfast or a decadent dinner. They serve BYO mac and cheese, quesadillas, and a 10oz ribeye. 
Silverton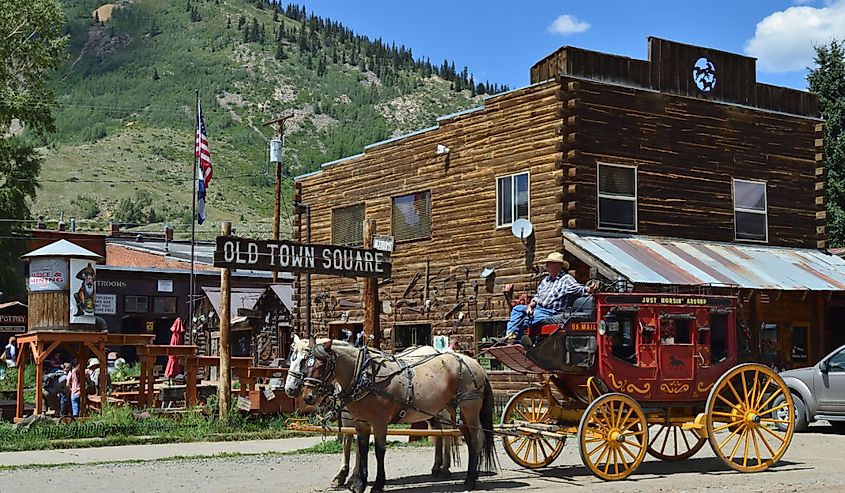 Silverton is south of Telluride, about four hours west of Rio Grande National Forest, in San Juan County. With a population under 1,000, this rural township is an idyllic location for a time away from the city in the heart of the wilderness. It's home to Kendall Mountain Recreational Area, a gorgeous location that offers beginner-friendly hiking experiences and an ice rink. 
Consider staying a couple of days at Silverton Lakes RV Resort. It is a beautiful spot for anyone who enjoys the great outdoors with gorgeous views of the surrounding mountains and forests. If you don't own an RV, they also have lovely cabins, which are perfect for anyone who wants a comfortable place to stay in a rugged setting. 
Visit Christ of the Mines in the western parts of town. This charming shrine is a great place to take photos and glimpse local history and culture. Finally, drop by Avalanche Brewing Company for a scrumptious drink and dinner after a long day outdoors. 
In Conclusion
One of the most complex parts of visiting Colorado is making enough time to see all it offers. Best known for its larger cities, like Denver and Colorado Springs, it's home to dozens of charming and exciting small towns. These little, close-knit townships are welcoming and filled with adventurous events like skiing, local music, and art displays. 
If you want to take a deep dive into Colorado's culture and history, ensure you plan enough time to see as many little towns as you can!