Meaning the "color red" in Spanish, this name was first given to what would become the state of Colorado in the 16th century by wandering conquistadors and missionaries. The first written records of Colorado by European explorers tell a story of unmatched beauty and pristine wilderness. Something that is just as true today as it was 400 years ago. Colorado is an outdoor lovers' paradise. If you like to fish, hike, or just bask in the fresh air of the forests, then you might want to consider Colorado on your list of places to spend your years in retirement. 
Fort Collins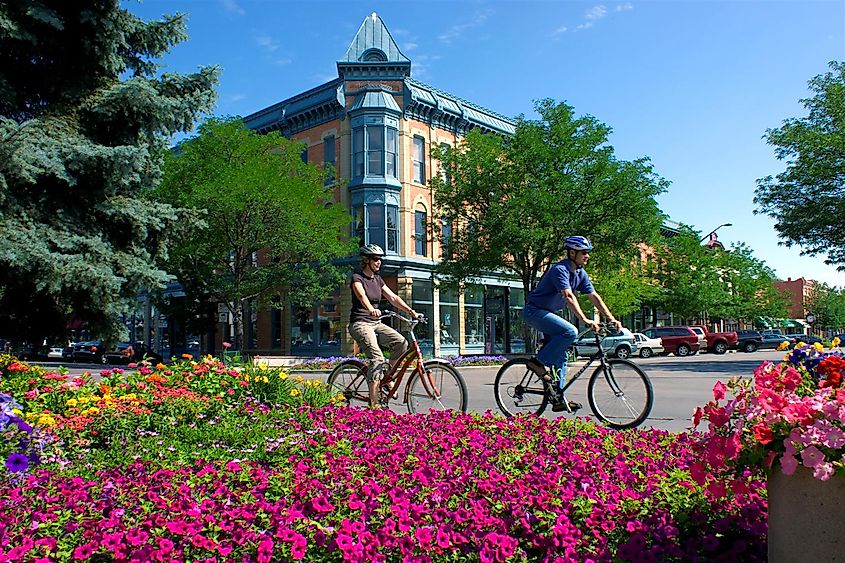 Only a few hours north of Denver, Fort Collins is a great mix of urban and rural lifestyles. The hustle and bustle of Denver are nearly nonexistent, but it still has all the infrastructure that a large city might be expected to have. 
Quality hospitals and reliable and safe public transit are easy to come by in Fort Collins. If you like spending your time outdoors, there are countless trails and hiking paths just a few minutes away from the town. Fort Collins is best known for being a university town. Home to Colorado State University, more than 30,000 students call this town home as well. The influx of youth into Fort Collins has given this town a much more lively atmosphere than other places on this list. 
Colorado Springs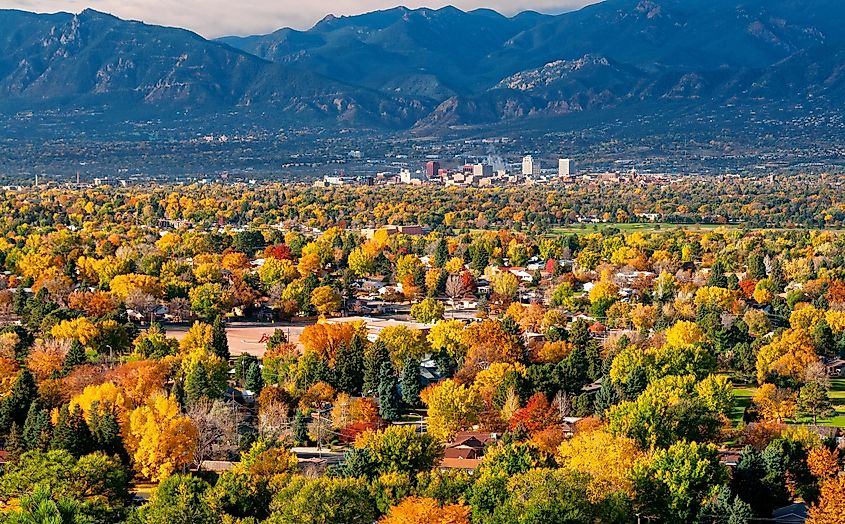 Colorado Springs is an ideal place to go if you love to hike or go on long walks through the wilderness. The outskirts of this small city are a great place to get lost and explore the unique and interesting landscape. With a bit of desert and woodlands mashed into one, the surrounding area of Colorado Springs is one of a kind. 
This town is fantastic when it comes to access to top-tier doctors, specialists, and hospitals. There are nearly 15 well-respected hospitals, health centers, and senior homes, all located within the city limits of Colorado Springs. Many festivals are hosted all year round, too, particularly around the Fourth of July and Christmas. No matter the season, there is a good chance they will be a festival going on somewhere. 
Evergreen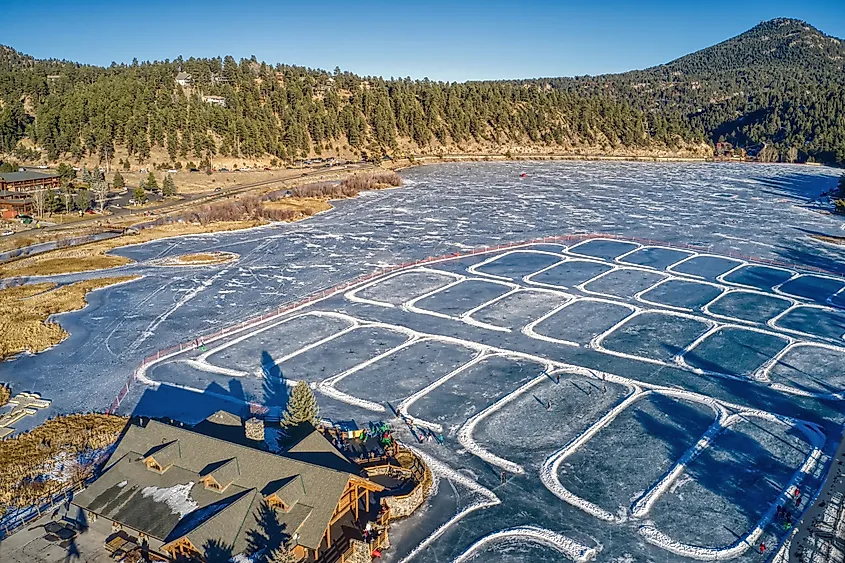 Nestled at the foot of the Rocky Mountains, Evergreen is the perfect place to go to experience the typical Colorado lifestyle. With snowcapped peaks and thick forests covering the nearby hills and valleys, it will be hard to beat Evergreen in terms of views. 
However, this natural wonder does come with a price tag. The average income of Evergreen hovers at around $80,000 USD a year. The average cost of living is relatively higher than the rest of Colorado and its neighboring states, along with a pricy housing market. If you can afford to make a move, then by all means, do so. The awe-inspiring views you will wake up to every morning will be worth more than the price of admission. 
Golden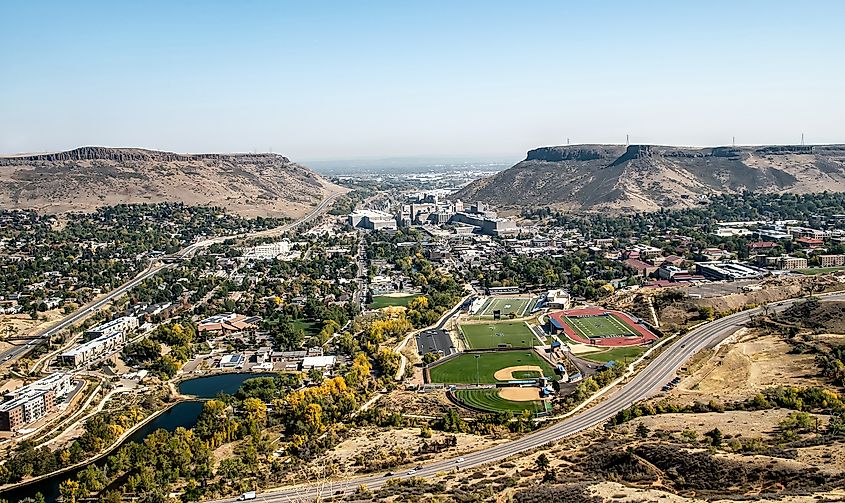 Originally settled in the middle of the 19th century during the gold rush era in Colorado, the small town of Golden has managed to hold on to and preserve its frontier charm and charisma. There are nearly 20,000 people who call this mountain town home, 10% of which fall into the category of senior citizens. 
Golden is surprisingly only a 25-minute drive away from Denver and Boulder. Being so close to the largest city in Colorado has many benefits. You will be close to the best health professionals in the entire state and have great access to some lovely day trips. If you are a fan of sports, then you will only be a short car ride away from seeing the Rockies, Avalanche, Nuggets, or Broncos play at home. 
Greeley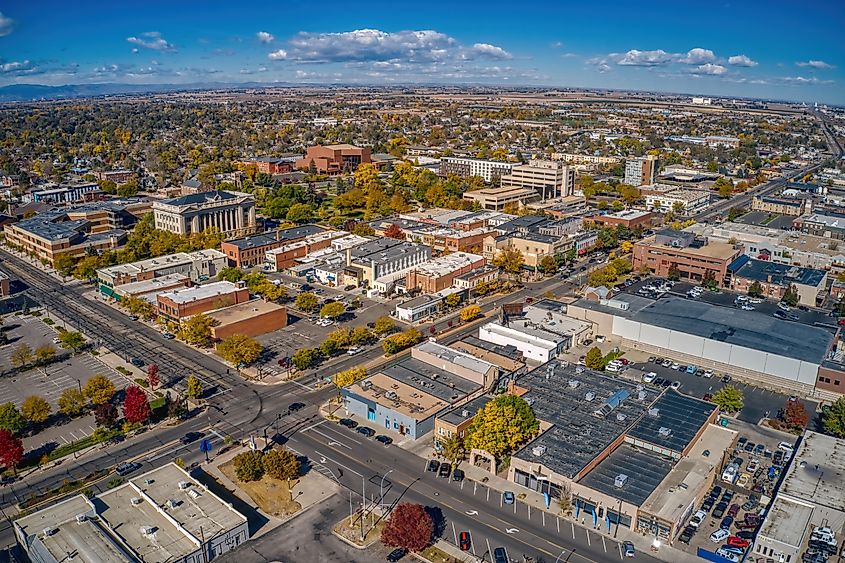 Located between Boulder and Fort Collins, Greenly is only a stone's throw away from the legendary Rocky Mountain National Park. This park is famous for its stellar camping grounds and challenging yet rewarding hikes that lead into the hills. 
Greenley itself is currently undergoing a sort of Renaissance. The small town has recently experienced a surge of economic and cultural growth in the past decade and is projected to continue this trend well into the 2020s. Greenly has a surprisingly impressive art and museum scene available too. If the great outdoors is not your number one priority, then you can always get in touch with your artistic side instead. 
Pueblo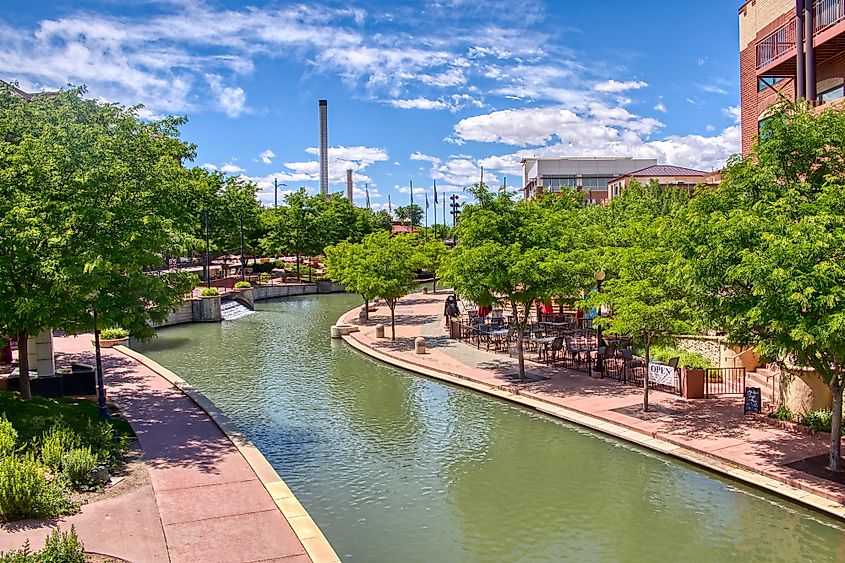 Named after the fascinating Pueblo tribe that once ruled over this part of the United States, the contemporary town is just as interesting and unique. Pueblo is an infusion of Mexican, indigenous, and Western cultures all into one. 
The amount of great food and festivals in Pueblo are hard to beat anywhere else. Every other weekend there is likely to be some notable public event that you can attend. Pueblo is also one of the most affordable towns in all of Colorado. The average home here is going to cost around $300,000 USD. A pretty decent bargain considering what you will get access to in the long run. 
Cañon City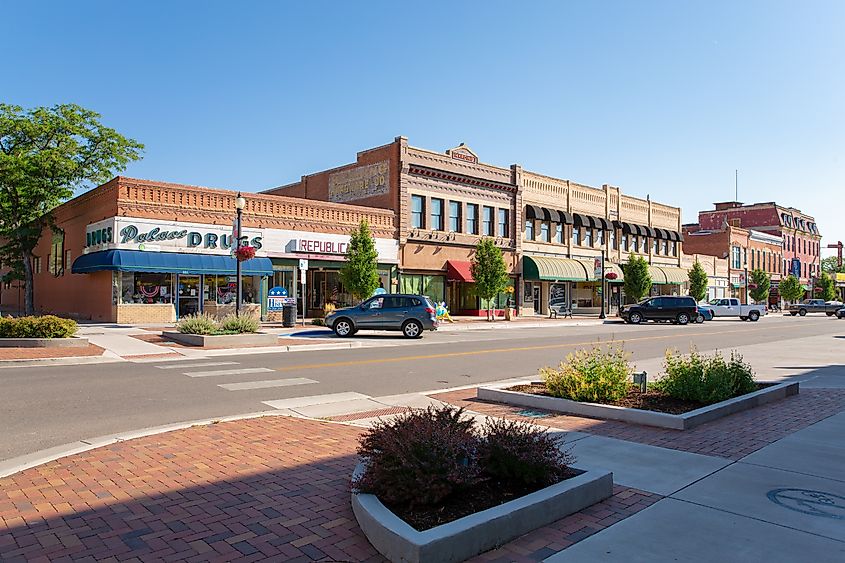 Sitting right along the majestic Royal Gorge, the town of Cañon City is a typical small desert town. "Typical" does not mean boring or generic but rather quaint and community-based. The locals here are some of the warmest and most welcoming people you will ever come across. 
Nearly a quarter of the town's population is over 65, making it much easier for new arrivals looking to see an end to their work life. Much of the town's public events are centered around the elderly too. If you enjoy being active, then there are tons of things to do in your own backyard. Leisurely walks out into the desert are a great way to kill an afternoon as well as a gondola trip across the nearby canyons and gorges. 
Fort Morgan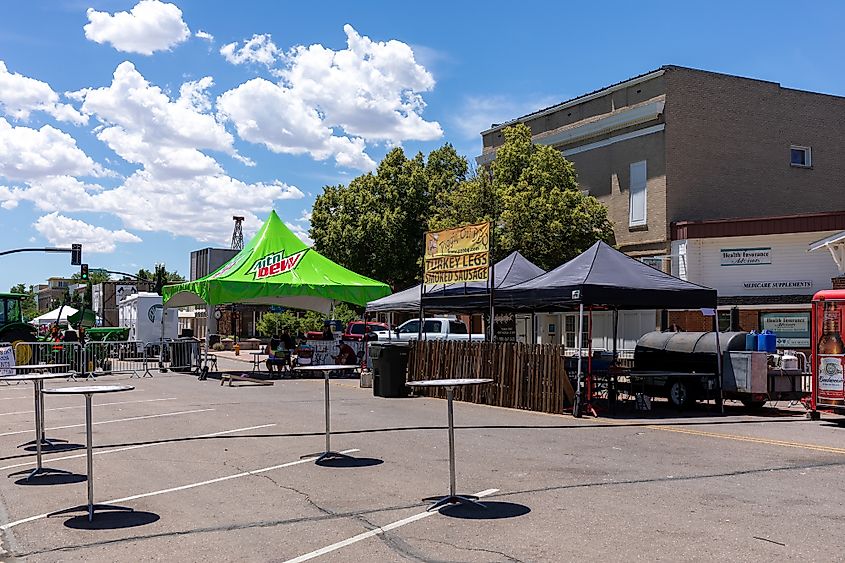 The sleepy town of Fort Morgan is located right along the banks of the South Platte River. The scenic and laid-back place is the perfect spot for those who are looking to keep things slow when they retire. 
Fort Morgan has plenty to do, but there is no need to rush anywhere. More than a quarter of the population here is over the age of 65. With access to good healthcare and the great outdoors just a few steps away at all times, it is no wonder that Fort Morgan has long been one of the most popular places to retire in Colorado. 
Fruita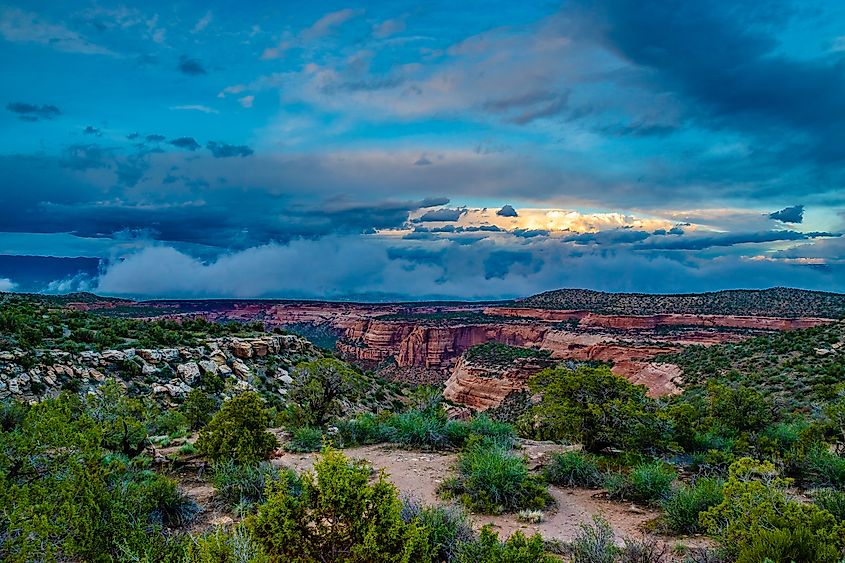 With a cheap cost of living, affordable housing, low crime, and some of the best scenery in Colorado, Fruita is one of the hidden gems of this state. Located near the Utah border, this small town is certainly one of the more "remote" places on this list. 
The benefits of the great outdoors are best exemplified in Fruita. With the stunning Kodels and Monument Canyon only a short drive away, it is no wonder that so many active and adventurous seniors come here to retire. The restaurants here are also top-class. Local icons like Munchies Pizza & Deli are a community staple and a great place to meet new people. 
Never mind Florida or California. If you want to spend your golden years basking in the sun, then do it in style in Colorado. The untouched natural beauty of this state is some of the best in the nation, if not the world.  Healthy living is a must as you begin to age, and with sights like these, it will be impossible not to take part in hiking or bike riding.