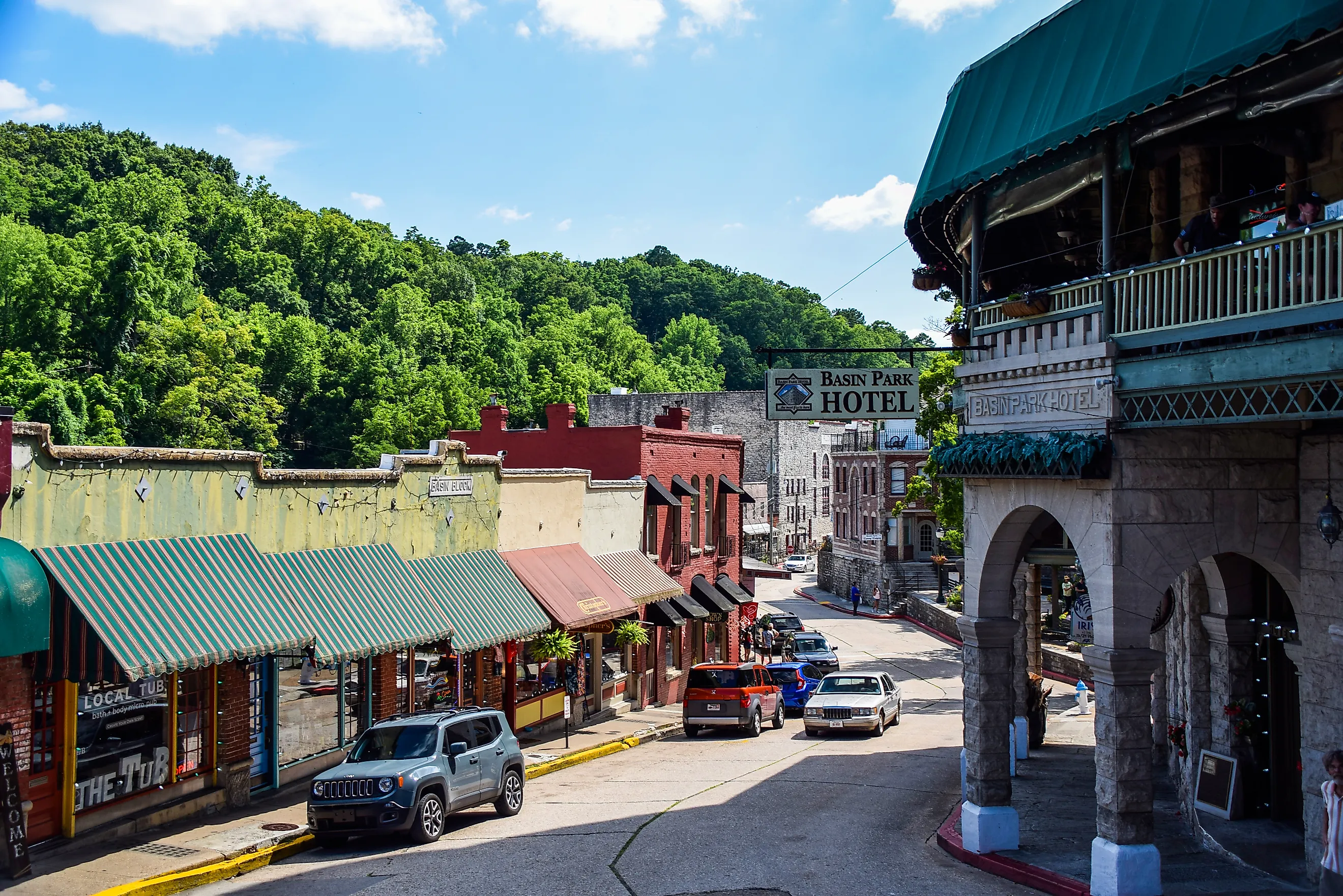 9 Most Beautiful Small Towns In Arkansas You Should Visit
Arkansas is one of the most unique states in the US, with native people living in the region since 11,000 B.C.E. Around the year 650 C.E., the native groups living in the region built impressive mounds, which are still visible today! Later, European settlers came to the area and built railroads, which connected Arkansas to America's west and east coasts. Its history, culture, and artistic expression are visible throughout this lovely location. Most tourists overlook small towns because they believe most of the culture and beauty is in major cities, but nothing is further from the truth! Arkansas's small communities pridefully preserve their heritage and host some of the most stunning townships!
Mountain Home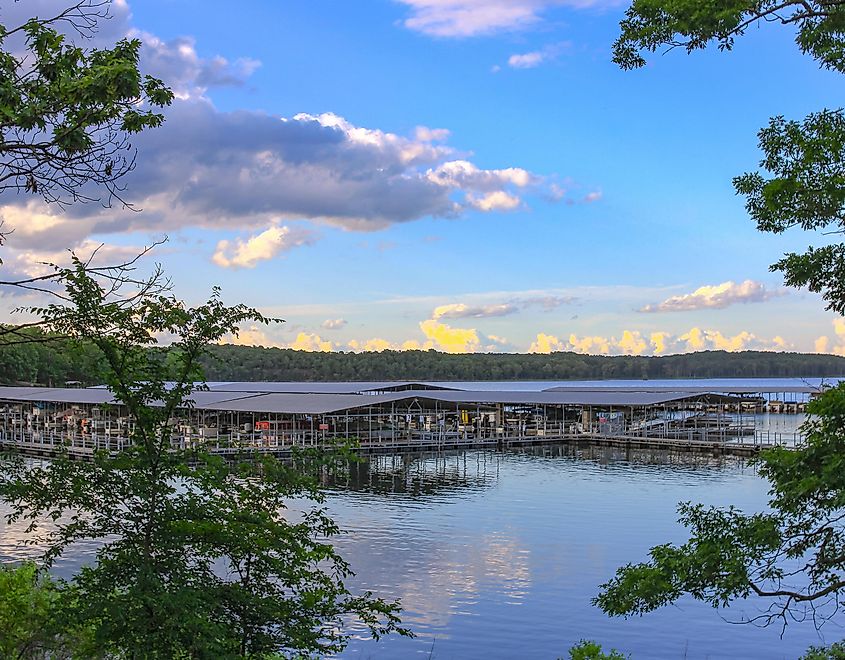 Mountain Home in Baxter County is in northern Arkansas in the Ozark Mountains. Known for its beautiful wilderness hikes, welcoming community, delicious food, and slow-paced life, Mountain Home is a great place to plan a relaxing weekend. Several lodging options within and just outside the town's border will accommodate you, no matter your needs or desires. 
Mountain Home Inn is one of the prettiest locations, with a rugged mountain charm and modern conveniences. However, if you prefer camping, you can travel to Bull Shoals State Park, a few miles from town. This unique site is ideal for anyone looking to break away from the city, spend time in nature, and enjoy the tranquility of the woods. 
That's not to sell the city itself short, though! Visit the Big Creek Golf Course for an upscale experience out on the green and meet locals during a fun game of golf. Last, but not least, check out Rapp's Barren Brewery and Gastropub after a long day out! Their craft beer, cocktails, and tasty food will refresh you and excite your taste buds!
Heber Spring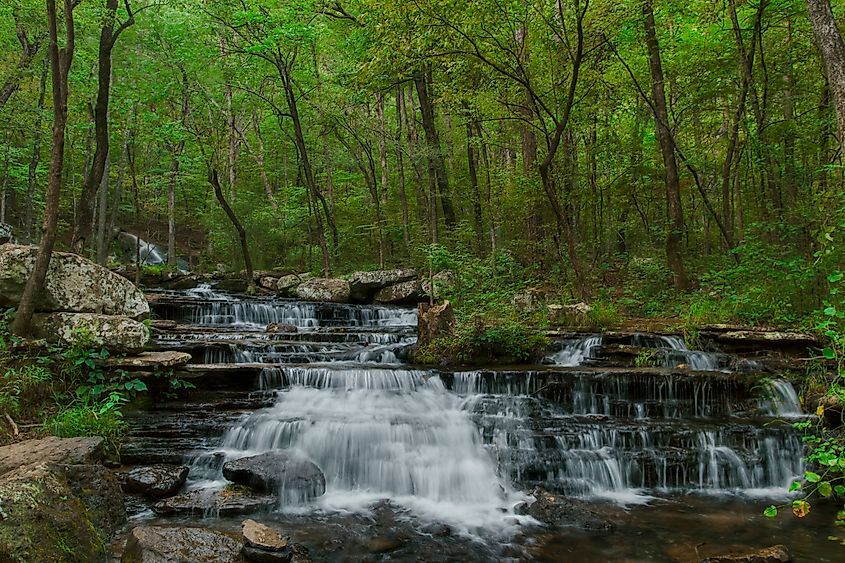 Heber Spring township is a few miles south of Mountain Home along Greers Ferry Lake and Little Red River. A stunning city with a lot of natural charm and small-town warmth, you're sure to feel right at home. Greers Ferry Lake offers a great chance to go boating and fishing. Jeff Anderson Trail is a great place to start your trek around the lake and get a glimpse of the beautiful surrounding wildlife. Also, visit Heber Springs Park, just outside the city's border. This site has fantastic natural beauty and a campground for anyone interested in the woods! 
Stop by the Panther Stadium to see the local sports team! It's an impressive site, especially for a town this size! Grab a bite to eat at Angie's Hideaway for delectable food served up in a charming little restaurant.
Magnolia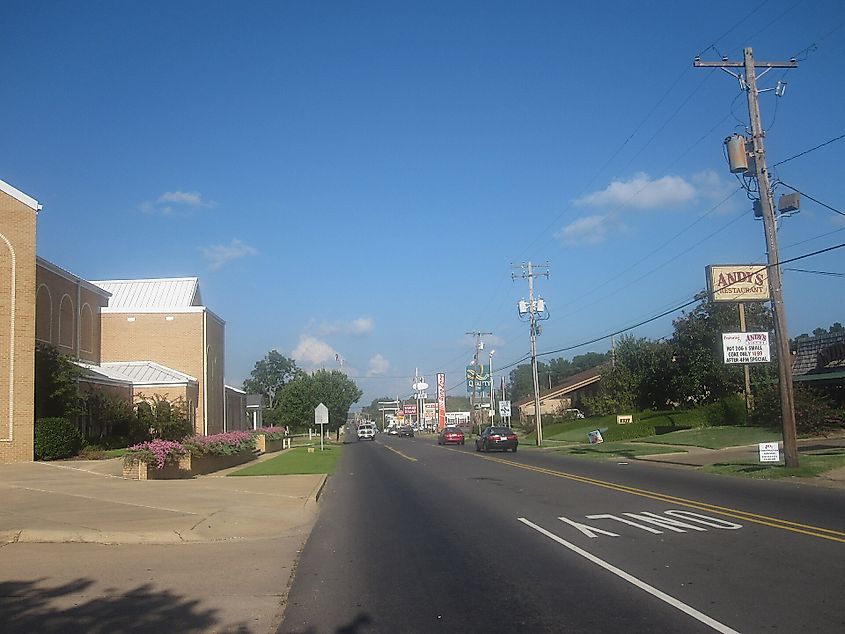 Magnolia is a stunning little city just east of Columbia Lake. Home to Southern Arkansas University, this town is a cute blend of college vibe and southern hospitality. Magnolia RV Park is the perfect place for anyone touring the state in an RV to spend a few days exploring the township. 
Southern Arkansas University offers tours of its campus, including a tour of its agricultural and horticultural department. Just a few miles from Columbia Lake, Magnolia's a great spot to indulge in the natural wonder of Arkansas. Drop by Java Primo cafe for fresh coffee, espresso, and other treats to keep you running all day. Wade's Burgers and Fries is a top-notch American cuisine, including sandwiches, chili fries, and milkshakes!
Siloam Springs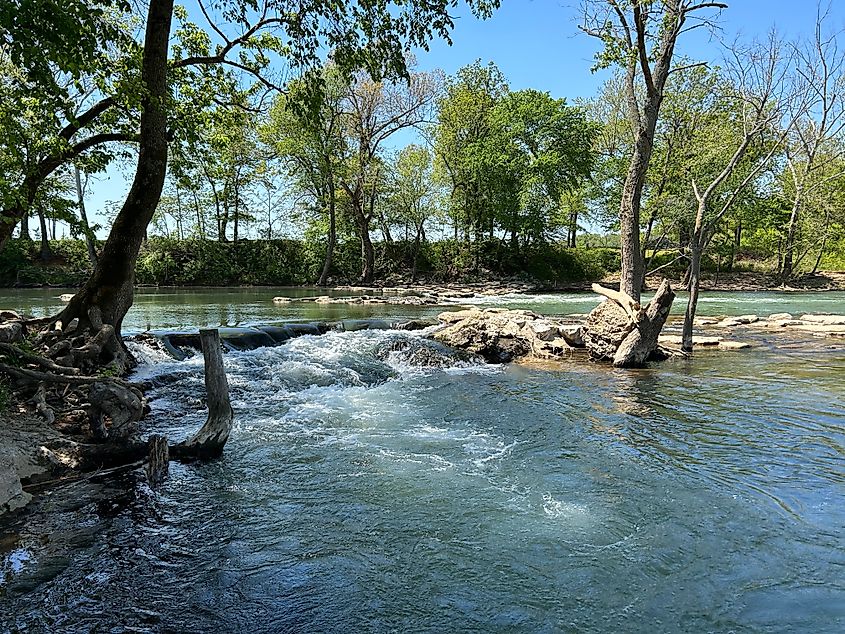 Several miles north of Magnolia along the Oklahoma border is the welcoming town of Siloam Springs. Incorporated in the 1800s, Siloam Springs gained notoriety when a local physician discovered medicinal benefits in the local spring water. 
Soon after discovering the water's healing properties, several resorts and health centers opened, creating a boom in the local economy. Drop by the historic town district to see some old sites and glimpse the old village. If you enjoy history, then the Siloam Springs Museum is a must-see! This remarkable historic site is just a few minutes from Pure Joy Ice Cream shop and Fratelli's Wood-Fired Pizzeria. Both sites are situated near the famous Broadway Street downtown and offer excellent fresh food and desserts!
Jasper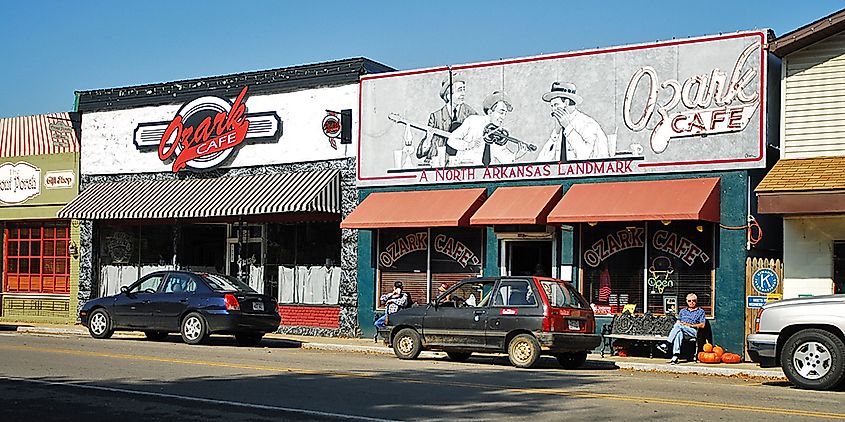 Two hours east of Siloam Springs is the lovely town of Jasper, with the fabulous Little Buffalo River flowing through the center. Over one-third of the town's property belongs to the National Park Service, which indicates this city's natural splendor. The downtown area is also a rich place to visit, with a picturesque courthouse sitting as the town's centerpiece. 
Stroll around the courthouse and take pictures in the lovely gazebos dotting the surrounding landscape. Plan your trip to coincide with the annual Buffalo River Elk Festival, one of the area's highlights! Consider spending a few days at the Dogwood Springs Campground for a truly restful and rejuvenating experience. Pay a visit to Sharon K's Cafe for delicious food in a charming cabin environment. 
Eureka Springs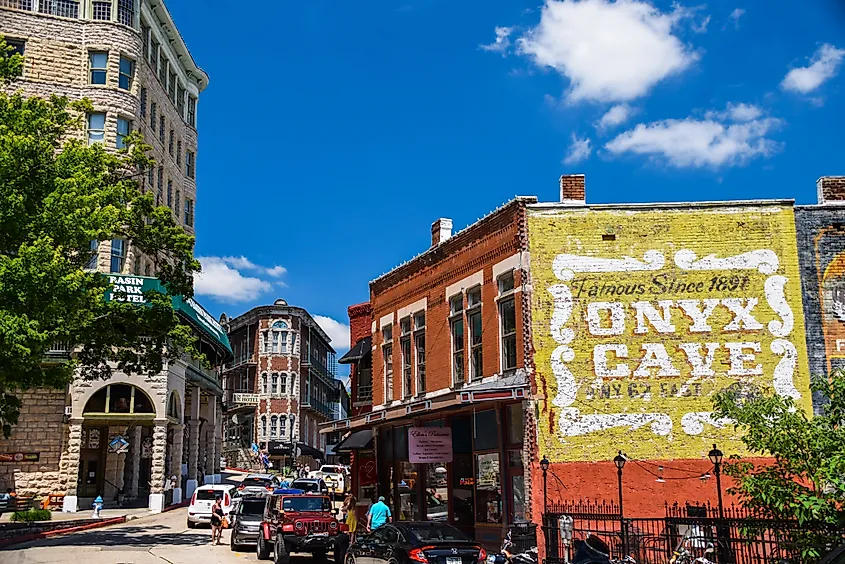 Eureka Springs is the perfect little vacation town located northwest of Jasper near Beaver Lake. Like Siloam Springs, Eureka Springs began in the 1800s as a resort town that attracted visitors with the water's healing properties. Today, this charming town is recognized as a national historic district, with several Victorian homes lining the streets and adding to its charm. 
However, Eureka Springs isn't all about history. Lake Leatherwood City Park is a main attraction along a spring-fed lake in the city's northern parts. It's an excellent place for mountain biking, hiking, picnicking, and fishing! Planning a few days when passing through this village is a good idea. You can visit all the historic sites, nature views, and downtown shopping centers without feeling rushed. Consider staying at the beautiful All Seasons Treehouse Village for an exotic and restful experience.
Bella Vista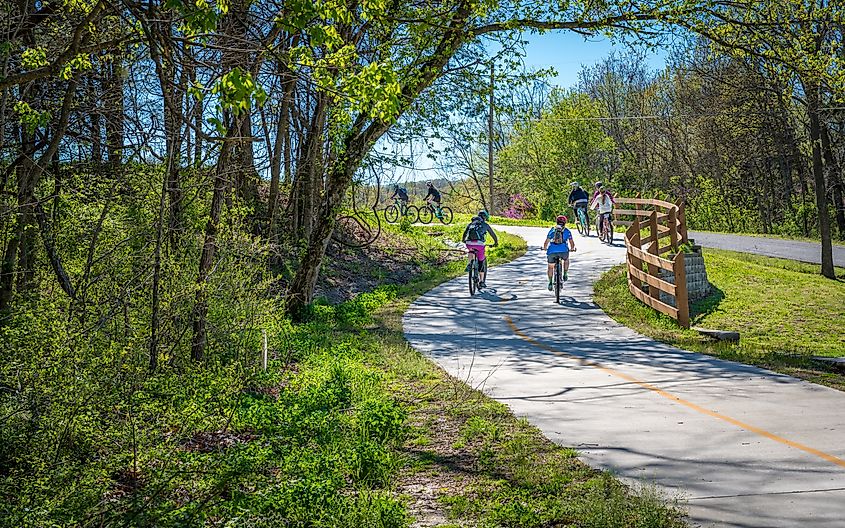 Bella Vista lives up to its namesake, which is Spanish for "Beautiful View." Originally intended as a resort town, it later developed into a retirement community, until becoming the outdoor wonderland it is today! If you love camping, hiking, boating, and all things wilderness, consider visiting and potentially camping at Blowing Springs Park. They offer traditional tent campsites, R.V. sites, restrooms, picnic tables, and laundry areas. Enjoy the many bike routes and hiking trails, and explore the native wildlife! 
Check out Lakepoint Restaurant and Event Center for fantastic cuisine, or consider renting the site for a big event! They host weddings and other large celebrations, so keep this lovely site in mind if you ever need a place. Although if you need a fresh homemade meal, they have great food served in a rustic, rugged lakeside environment!
El Dorado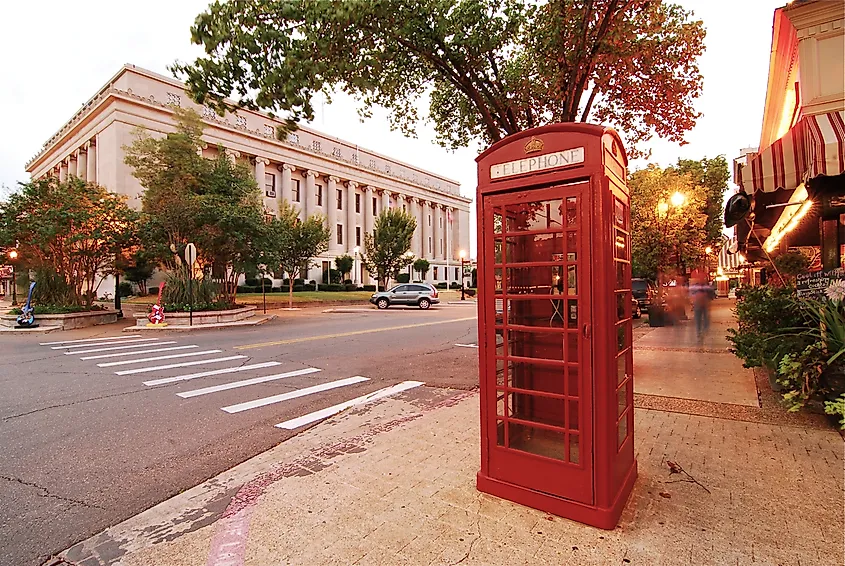 On the opposite side of Arkansas of Bella Vista is the lovely town of El Dorado. Founded in 1843, El Dorado began as a retail center for a local tradesman named Matthew Rainey. Thanks to his financial success, the city gained the name "El Dorado," which loosely translates as Gilded Road. 
An artistic community at its roots, El Dorado, hosts several exciting art and music festivals yearly. The Murphy Art District has an outdoor amphitheater, music hall, restaurant, and adjacent farmer's market. Visit the South Arkansas Historical Preservation Society to experience the Newton House Museum. Drop by Elm Street Bakery for homemade pastries and bread, just a few minutes from the Newton House Museum. They offer some southern delicacies, including fried pickles!
Paragould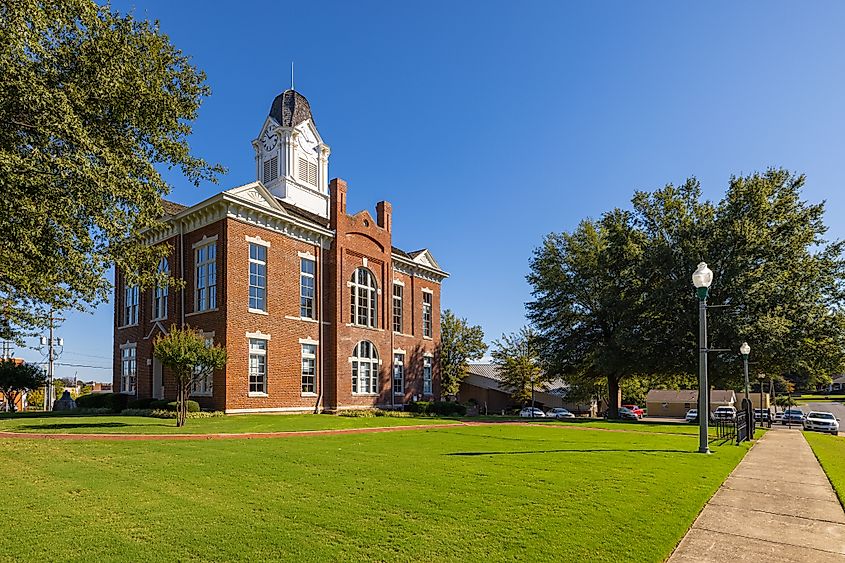 Traveling back north from El Dorado is the little lumber and railroad community of Paragould. The name of this little city, Paragould, is a blend of two of the railroad's founding members, Paramore and Gould. The railway was a significant economic boost for the town's economy during the 19th and 20th centuries since it helped the community ship their main product, lumber, to distant places. 
Paragould's a nationally recognized historic district that blends modernity and classic southern charm. If you enjoy historic sites and the arts, visit Collins Theatre on Emmerson Street. Built in 1925, this stunning building retains its old aesthetic in a fully furnished location. This lovely theatre is in a prime location, too, if you enjoy shopping and exploring local downtown centers. There's so much to choose from, including Hyde Park Cafe, L.A. Night Grill, and Something Sweet! Plan plenty of time to explore the shopping district and enjoy the beautiful environment!
Arkansas is often considered a farming and lumbering location, and most don't believe this state provides stunning sites and locations. Many people are unaware of how many gorgeous parks and nature preserves Arkansas is home to. Or, just how vast and diverse their history is and the breathtaking historic sites well-maintained in the dozens of little towns. If you're seeking a place to relax, explore, be in nature, and get a glimpse of the nation's founding, Arkansas is ideal! Many parks and lakes afford fun and excitement for the whole family. Multiple Victorian homes dot their downtown regions, mingling perfectly with modern infrastructure. One thing is for sure: you won't get bored exploring Arkansas!