Are you looking for a weekend getaway that combines small-town charm, natural beauty, and diverse attractions? Wisconsin has more than enough to offer. From quaint fishing villages on serene lakes to bustling downtown districts full of unique shops and eateries, it is perfect for everyone craving a weekend escape. So pack your bags, put your feet up, and prepare to explore these enchanting small towns. You will find plenty of leisurely activities, mesmerizing views, and unforgettable memories.
Janesville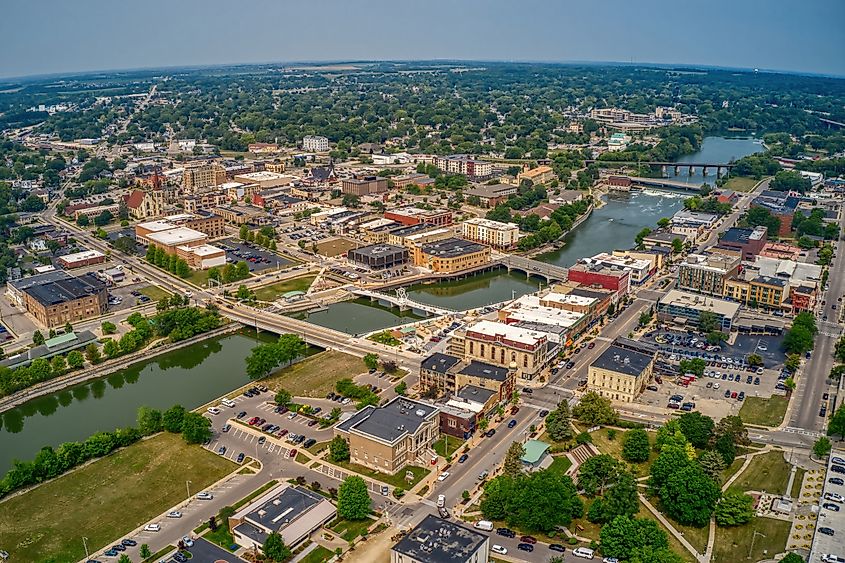 Janesville offers plenty of thrilling and relaxing activities for a weekend escape. From adrenaline-pumping rides at Traxler Park to soaring through the trees on an aerial ropes course. Challenge yourself on the ropes course at Rotary Botanical Gardens, where you can zip line through beautiful gardens. Afterward, cool off with some ice cream from Scoops.
Try fly fishing in one of Janesville's many creeks or stroll along Rock River Trail and enjoy stunning views of nature. Explore the city's many art galleries and vibrant nightlife scene as well. For an educational experience, tour the Lincoln Tallman House to learn about 19th-century life. Don't forget to visit one of Janesville's many local farmers' markets for fresh fruits, vegetables, and flowers.
Stockholm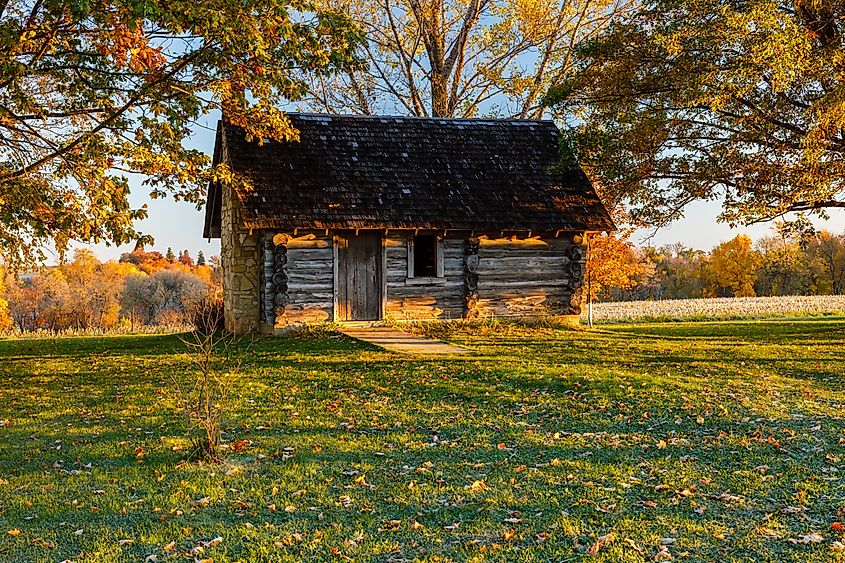 Stockholm is a beautiful town with lots of activities for an awesome weekend. There's something here to keep everyone entertained. Explore lush trails on foot or by bike, go fishing at one of the many lakes, or simply relax with a picnic lunch surrounded by stunning views. Explore the town's trails and parks, like Stockholm Village Park. There are plenty of opportunities for swimming and camping in the summer in this beautiful area. The active can enjoy a hike to the top of the Maiden Rock Bluff, which offers spectacular views of the surrounding countryside. Stockholm is also the perfect place for shopping for homemade and handcrafted goods in its many charming boutique stores. At the end of the day, you can also treat yourself to fantastic sweet treats at the Stockholm Pie & General Store.
Cambridge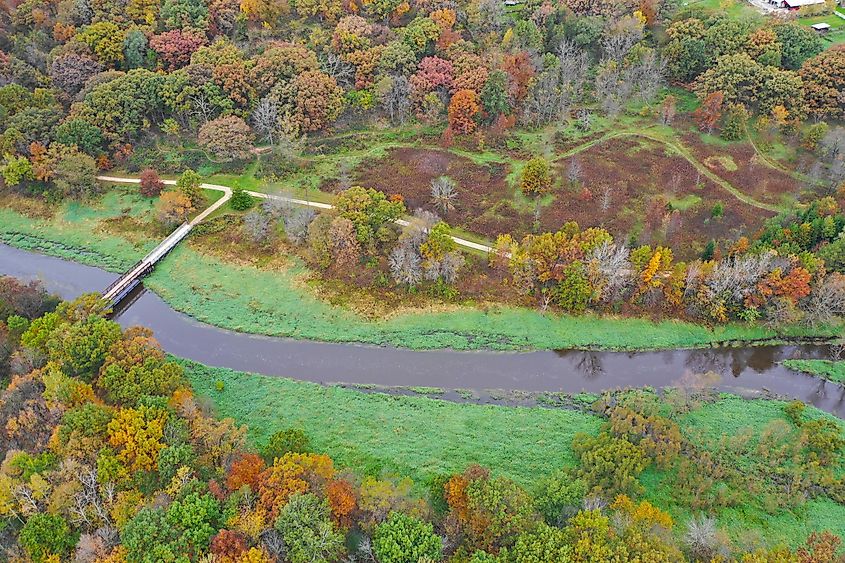 With its beautiful scenery and rich history, Cambridge has no shortage of exciting activities. Explore hiking trails and check out historical sites in this charming Wisconsin town. For an adrenaline rush, go fishing or rock climbing at one of the many lakes near Cambridge. Enjoy the stunning views of Lake Ripley while bird-watching or fishing along its shores. You can also rent kayaks or canoes at Eagles Wings Outfitters and paddle down Rock River. Lastly, explore the historic shops like the Rowe Pottery store, and enjoy delicious food from local restaurants and taste the local brews at the Dancing Goat Distillery.
Sturgeon Bay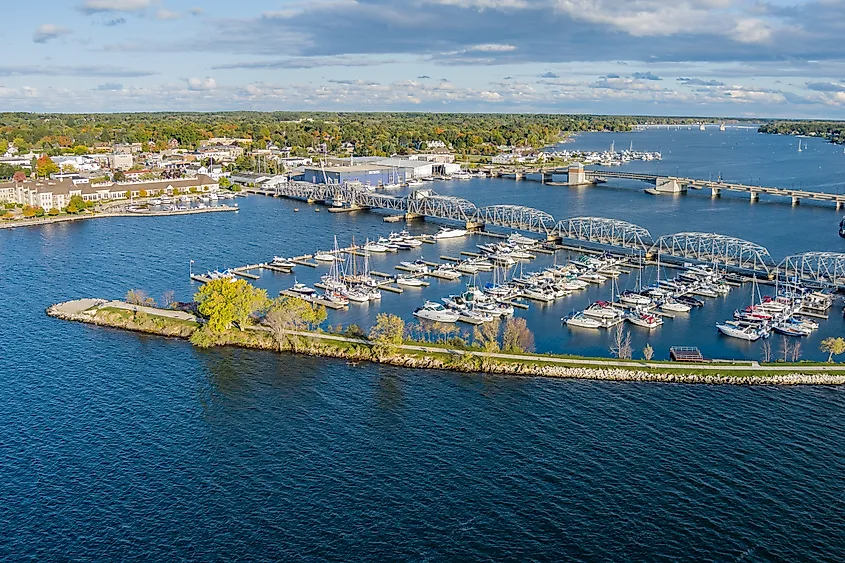 Sturgeon Bay is the perfect weekend escape for anyone looking to experience Wisconsin's small-town charm. You can get your thrill fix here with a vibrant downtown and plenty of outdoor activities. Stroll along the waterfront and admire the beautiful views of the bay. Visit one of the nearby lighthouses or hike on a trail in the surrounding forests. A hike up Eagle Bluff can be challenging, but the stunning views are worth it.
Enjoy local delicacies like fresh fish from the harbor or sample craft beer brewed at one of the many breweries. Relax on a charter fishing boat and cast your line into the waters of Green Bay. Explore unique shops and galleries downtown, where you can find handmade gifts and souvenirs. Try parasailing over beautiful Lake Michigan, or take a speedboat tour. For something more calming, rent a kayak and explore the scenic bays and marinas. You can also visit local art galleries or catch a show at one of the city's many performing arts venues. 
Hayward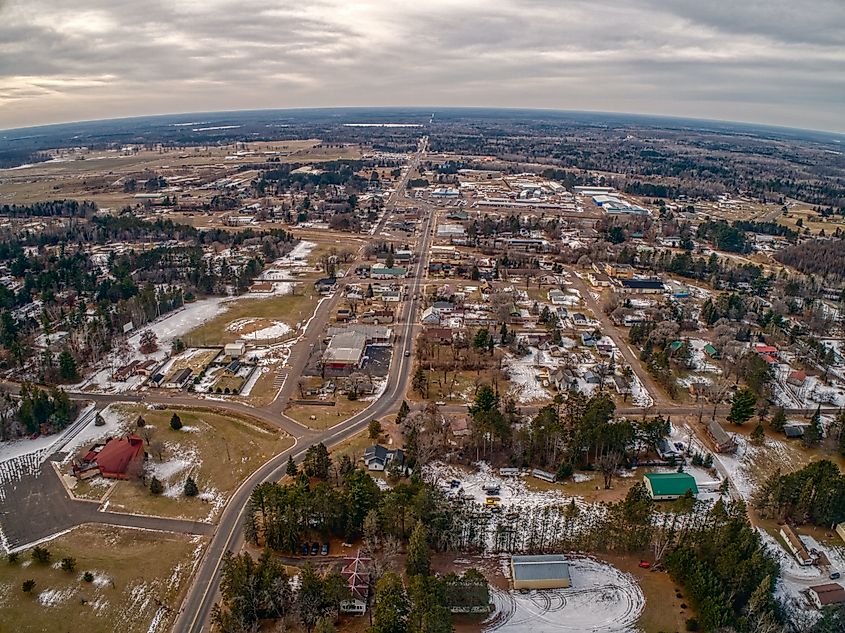 Hayward is an ideal destination for travelers looking to explore nature and participate in outdoor activities. With its plethora of lakes, rivers, and forests, there are many activities to immerse yourself in. Catch some of Wisconsin's best bass or northern pike. Try your hand at wakeboarding on one of the many surrounding rivers. 
If you want to test your limits, check out the Xtreme Adventure Ropes Course. With ziplines, giant swings, and other obstacle courses, it's sure to provide an adrenaline rush like no other. If you are interested in history and culture, Hayward has several museums, galleries, and historic sites. You also can visit the Chippewa Valley Museum to learn about Native American culture. Or, take Lumberjack Steam Train, which takes visitors on a scenic journey through the area's lush landscapes.
Minocqua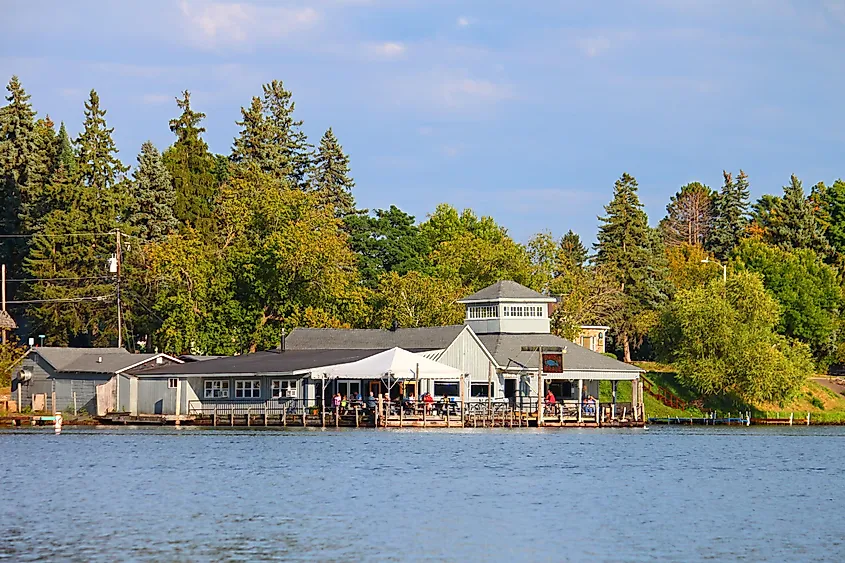 There is plenty to do in this gorgeous lakeside town. Minocqua offers plenty of activities to keep you entertained throughout your weekend. Go for a fishing or boating adventure by exploring the crystal-clear waters of Lake Minocqua. You can even check out the historical sites around Minocqua, like the famous "Sawdust Hill" or the old railroad trestles nearby. Or a bit of culture, check out the Minaqua Historical Museum for fascinating stories about life in early Wisconsin. 
Remember to explore downtown Minocqua with its cozy restaurants and boutique shops. With so much to see and do, Minocqua will leave you with lasting memories you will cherish forever.
New Glarus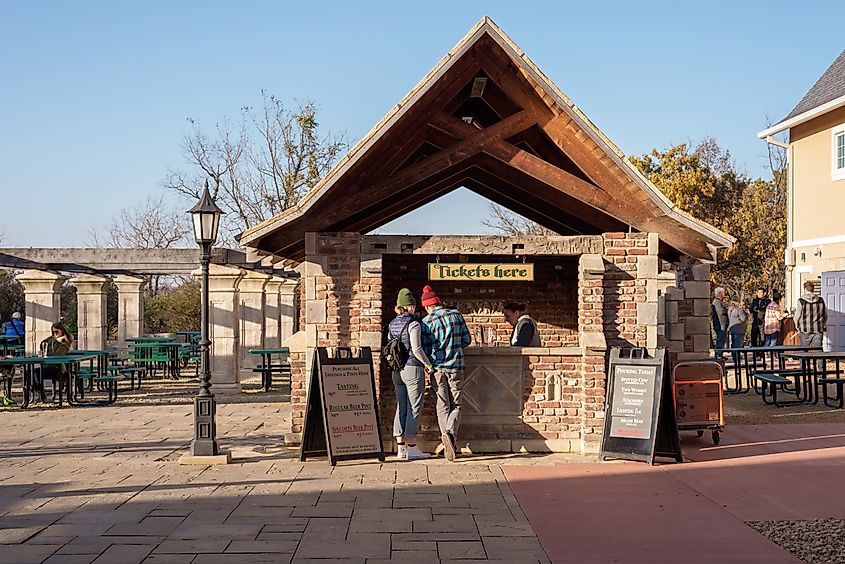 New Glarus is full of exciting activities that will make your visit unforgettable. Take a relaxing stroll through the charming village of New Glarus. You'll find plenty of quaint shops and cozy cafes to explore. Alternatively, stroll along the Sugar River State Trail, or pick up some pace on one of the many challenging biking trails. 
Climb the Observation Tower at Grand View Park and enjoy breathtaking countryside views. Don't leave without exploring Copper Kettle Brewing Company's beer caves and sampling local brews. Try parasailing over Lake Wissota. Spend a night under the stars camping at Blue Hills Family Campground and have an outdoor movie marathon. You can also challenge yourself by rappelling off the highest waterfall in southern Wisconsin – Mounds Park Falls.
Bayfield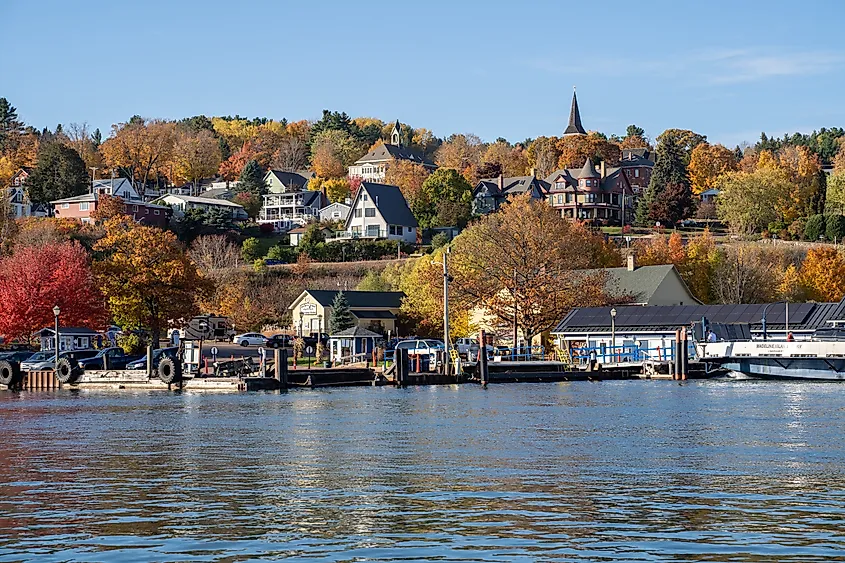 Bayfield is the perfect destination for a thrilling weekend getaway. You will fall in love with this town, from outdoor activities to unique attractions. Spend an afternoon kayaking or sailing on Lake Superior. You can even take a charter fishing trip if you want to catch some local fish. If heights are more your thing, check out Mount Ashwabay ski resort and experience their seven lifts and 18 runs. 
Join the Madeline Island Ferry Line for one of their two-hour narrated sightseeing cruises that explore the Apostle Islands National Lakeshore.  Afterward, cap off the day with a visit to the historic Bayfield Apple Festival, complete with cider pressing demos and lots of delicious treats. No matter what type of thrill you're after, you will find it in Bayfield.
Cedarburg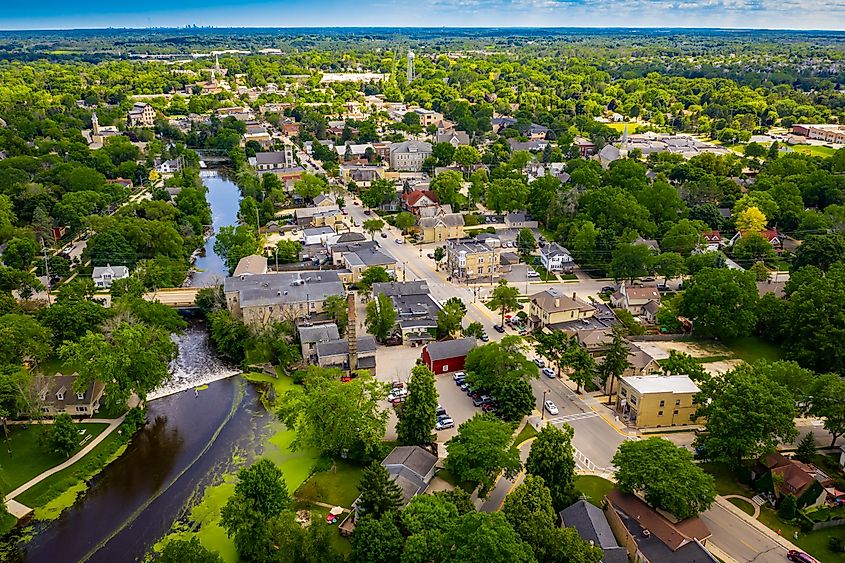 Cedarburg is the perfect place to explore for a weekend. Take a stroll through the historic downtown and admire the classic 19th-century architecture. One of the top attractions in town is The Schlitz Audubon Nature Center, offering exciting outdoor adventures such as nature hikes and bird watching. Take an afternoon canoeing on Cedar Creek. 
For a relaxing day, pack a picnic lunch and head to Covered Bridge Park for a pleasant outdoor experience or take a scenic boat tour around Cedar Creek. Lastly, stop by one of the unique shops that line the streets for some souvenirs to take home.
Final Thoughts
A weekend escape to one of Wisconsin's best small towns is the perfect way to get away from it all and reconnect with nature. From breathtaking views, unique local attractions, and delicious cuisine, there are so many reasons why these nine towns are great destinations for a memorable weekend getaway. Wisconsin guarantees adrenaline-pumping and fun-filled days. Don't hesitate to plan your trip now and enjoy the beauty of Wisconsin!