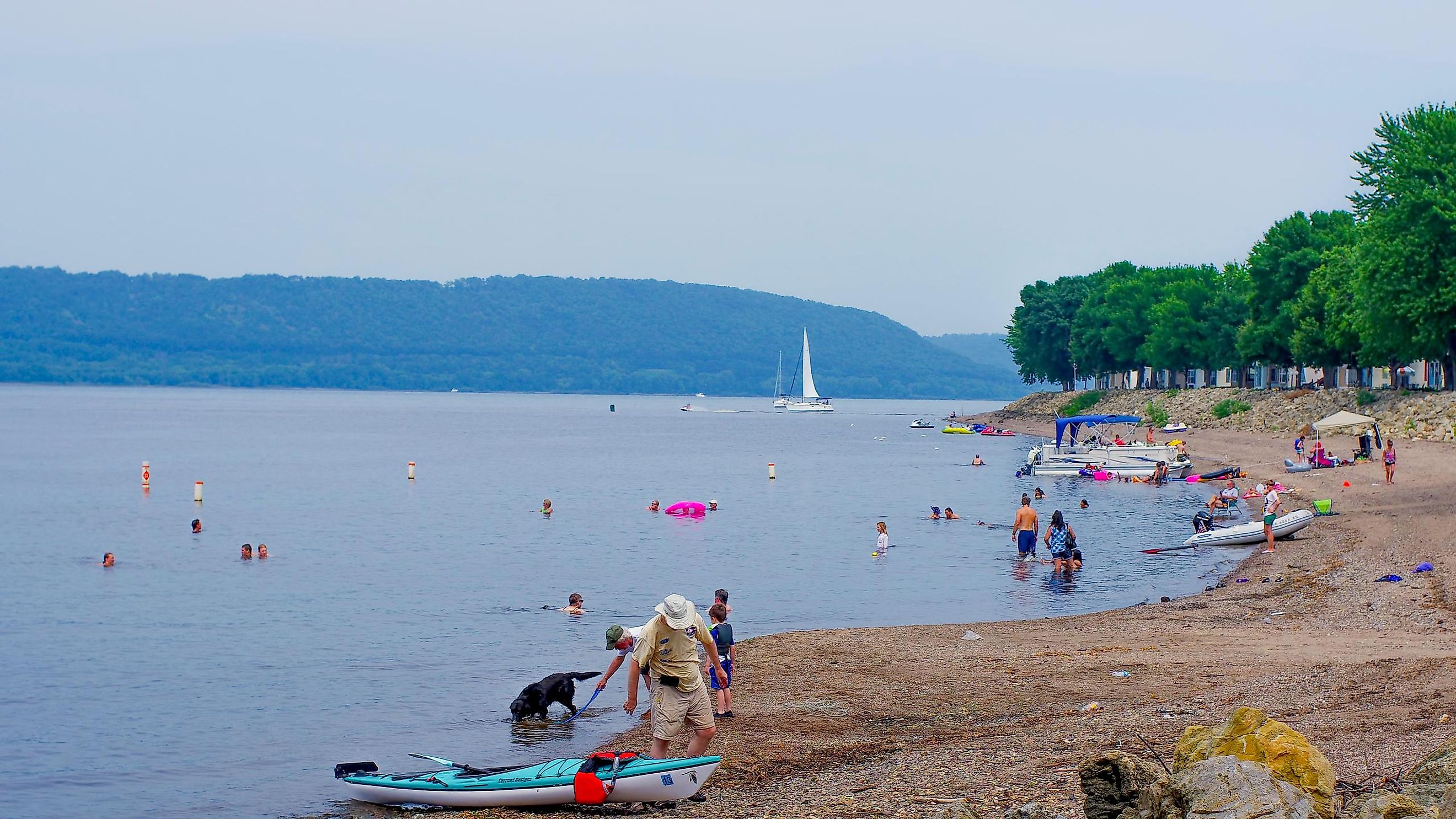 7 Most Beautiful Lakes in Wisconsin
Known for its beer, cheese, and harsh winters, Wisconsin certainly has a lot of strong stereotypes. While the quality of its beer or the competency of its NFL team is up for debate, Wisconsin's natural beauty is not, especially when it comes to lakes. The state is dotted with stunning lakes of varying sizes and depths, but all with their unique charm that draws residents and tourists to their shores in great numbers all year round. While picking out the most gorgeous lakes in Wisconsin is sure not an easy task given the large number of suitable candidates, here is a list of some that truly stand out:
Lake Michigan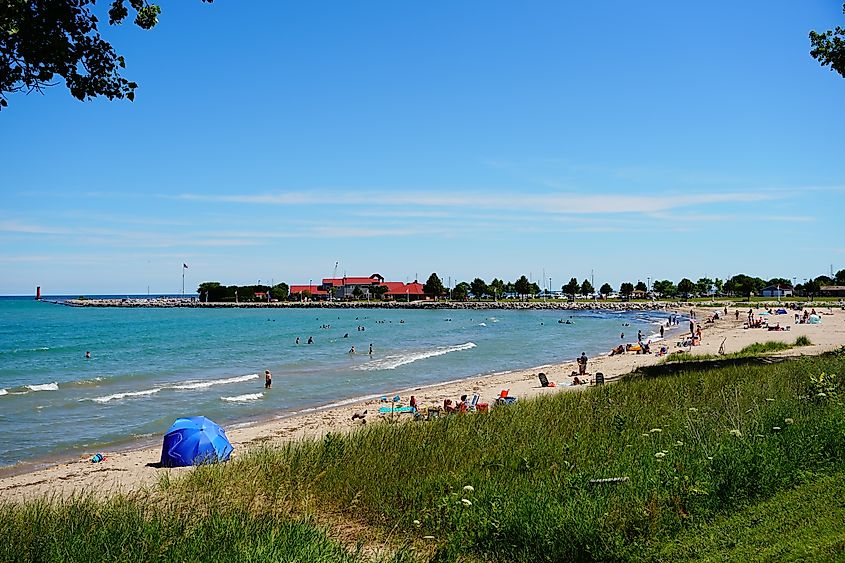 Despite bearing its neighbor's name, Lake Michigan is as much a part of Wisconsin as any other state. Lake Michigan is famously a part of the massive bodies of water known as the "Great Lakes." The name of the lake is believed to be derived from the Ojibwa word michi gami, meaning "large lake." Living up to its name, Lake Michigan is enormous. At times it will feel as though you are looking at a small inland ocean rather than a lake. It is the third-biggest of the Great Lakes, covering an area of 22,404 square miles (58,030 km2) across four states - Wisconsin, Michigan, Indiana, and Illinois.
Bordering the entire east coast of Wisconsin, many Wisconsinites flock to this titan of a lake to boat, swim, paddleboard, and fish. Its stunning beaches offer respite to those looking for a getaway into nature to rest their tired souls or spend some fun time with family and friends. There are also countless attractions, such as wineries and parks, that dot the shores. 
Lake Monona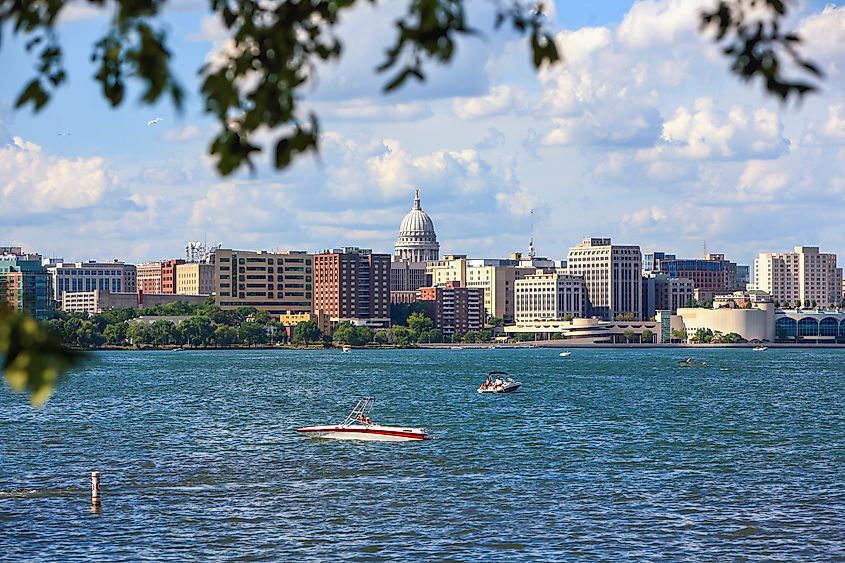 Located in the middle of the state capital of Madison, Lake Monona has long served as a picturesque centerpiece to an already quaint and charming city. It is part of a chain of lakes along the Yahara River and bears a name that means "beautiful." The lake covers 5.11 square miles (13.2 km²) and has its deepest point at 74 ft (22.6 m) below the surface. The Yahara River and two creeks feed water to this lake. 
Lake Monona is well known as a hotspot for kayaking and other water activities during the summer months. The nightlife around the lake is also a worthwhile attraction, with bustling bars and restaurants lining its boardwalk. This area is also a popular destination for live music festivals and street performers. The fun to be had at Lake Monona is not just relegated to summer. During the famously cold winters in Wisconsin, some of the city's residents go ice fishing on the lake. 
Lake Pepin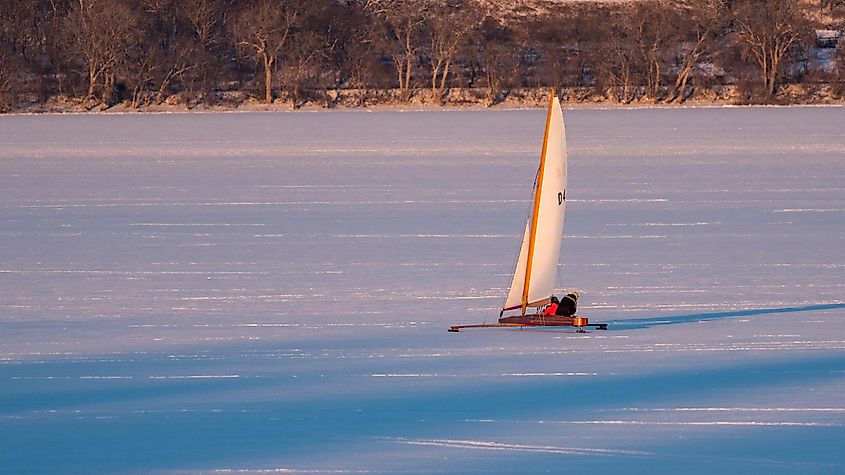 Located on the Wisconsin-Minnesota border, Lake Pepin might be one of the most tranquil lakes on this list. The lake covers about 40 square miles (100 km2) and has a maximum depth of 60 ft (18 m). The relatively calm waters at Lake Pepin make it an ideal place to go boating or sailing. Water activities have a deep connection to this lake. Lake Pepin's claim to fame is that it is supposedly the birthplace of water skiing. 
If you do decide to venture into the waters of Lake Pepin, be sure to look out for the resident sea monster. Named Pepie by the locals, this sea serpent supposedly lives in the depth of Lake Pepin. Sightings go as far back as the late 19th century but sadly, little is known about Pepie. Despite a $50,000 reward to anyone who can hook, net, or capture Pepie, the mysterious sea monster remains as elusive as ever. 
Elkhart Lake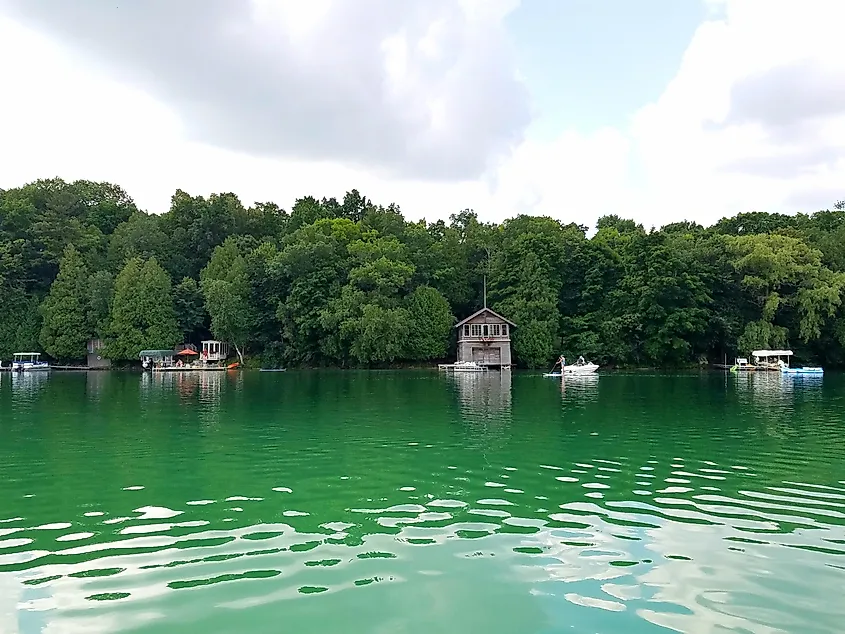 A hotspot for cottages and lakehouses, Elkhart Lake, is an ideal place for a relaxing getaway with friends and family. The lake occupies 0.45 square miles (1.16 km2) in Sheboygan County and has a maximum depth of 119 feet (36 m).
The clear waters at Elkhart make it the perfect place to swim and cool off during the warmer months of the year. Bike trails line the outskirts of the lake and are the perfect way to kill an afternoon. Some trails lead to breathtaking views of the lake and surrounding woodlands. Pontoon rentals are readily available at a series of stores and resorts. Pontoons are a perfect way to sit back on the lake during the day with a big group of people. 
Wazee Lake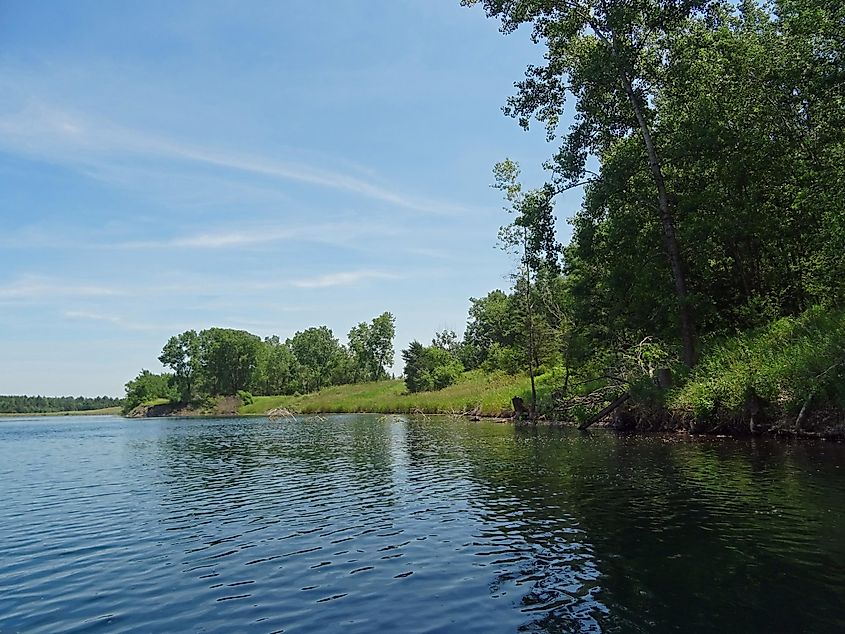 Found just outside of Black River Falls in Brockway, Jackson County, Lake Wazee is not a naturally forming body of water but rather artificial. Created out of what used to be the site of a long-depleted iron mine, the beaches and fishing at Lake Wazee make it a great way to spend a day with loved ones. It also is the state's deepest lake, with a maximum depth of around 355 feet (108 m)! However, the lake is quite small, covering only 0.22 square miles (0.59 km2).
Lake Wazee is home to some of Wisconsin's clearest waters, leading to Lake Wazee becoming a Mecca for scuba divers and snorkelers. The aquatic life is limited to mostly Rainbow Trout and Walleye, but what it lacks in diversity, it makes up in number. Wazee is routinely stocked with fish by park officials, and it is a fantastic place to take up the timeless hobby of fishing. 
Castle Rock Lake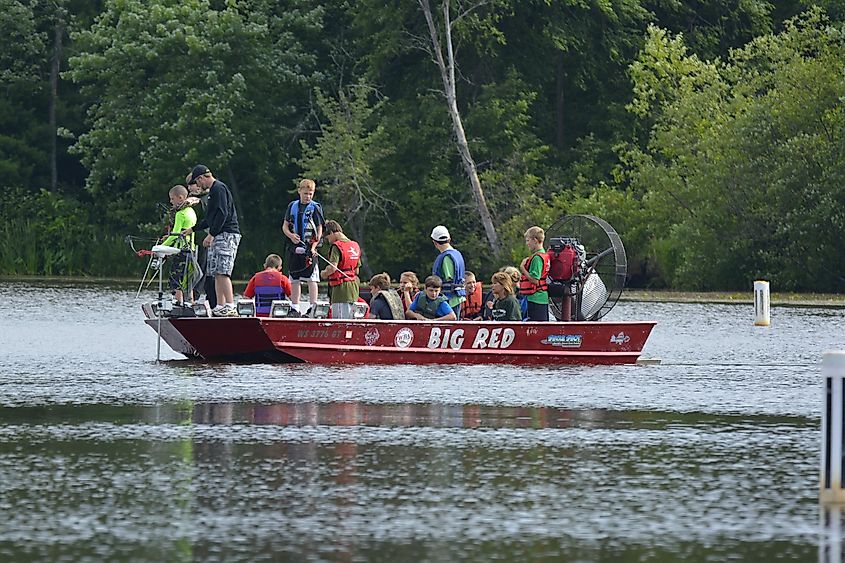 Stretching for nearly 25 square miles across the Adams and Juneau counties of central Wisconsin, Castle Rock Lake is one of the largest lakes on this list. The shallow and still waters of the lake, with a maximum depth of 35 ft (11 m), make it perfect for slow-paced canoe trips across the lake. 
Castle Rock Lake is surrounded by dense forest and brush with rich wildlife, including white-tailed deer, common raccoon, blue-spotted salamander, muskrat, and more. Many photographers in the region migrate to this area during the autumn to capture the nearby landscape's stunning transformation. Campsites and beaches are commonplace at Castle Rock too. Just a few miles away from the lake are a series of ranches and horse trails for those looking to try their hand at horseback riding. Many high-quality golf courses are pretty close too. Pairing the naturally stunning beauty of the area with a therapeutic game of golf is hard to beat. 
Beaver Dam Lake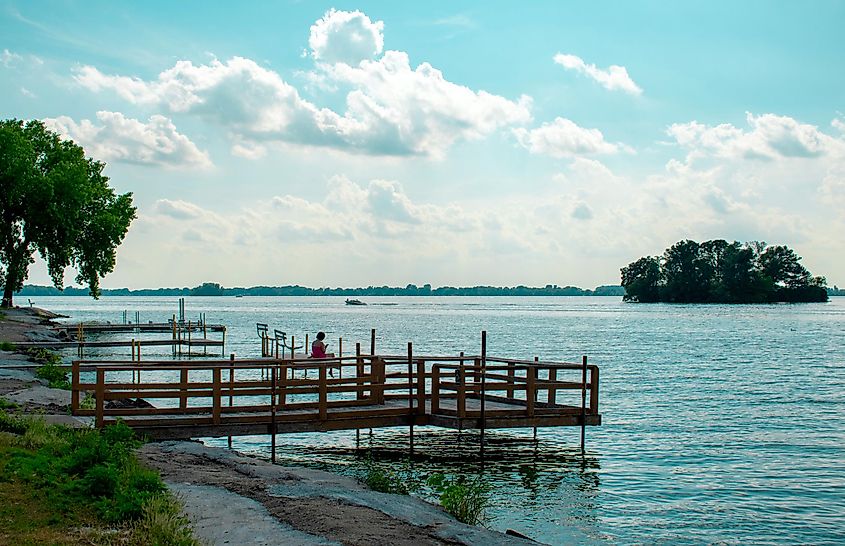 Only a few miles outside of Milwaukie, Beaver Dam Lake has faithfully served as a great getaway for urbanites looking to escape the fast-paced life of the big city. This lake covers an area of 10.5 square miles in Dodge County and has a maximum depth of only 7 feet (2.1 m)! It was created by a dam on the Beaver Dam River.
Beaver Dam Lake is a standout from the crowd due to how shallow its waters are. It is the perfect place to swim or peacefully wade through the water. This lake is well known for its bird life too. Pelicans, ducks, eagles, and migrating Canadian geese all stop by Beaver Dam regularly. It is not uncommon to see birdwatchers settling into the treeline and admiring some wildlife. 
Whether in the dead of a frigid winter or the middle of a blazing summer heatwave, Wisconsin's lakes will always be packed with dedicated locals with an affinity for the great outdoors. If you have never had the chance to visit the great state of Wisconsin, this year might be the time to do it. Just make sure you go in the warmer months if you are not used to 10-foot snow drifts and icy roads, and explore the beauty of the incredible lakes mentioned on this list.