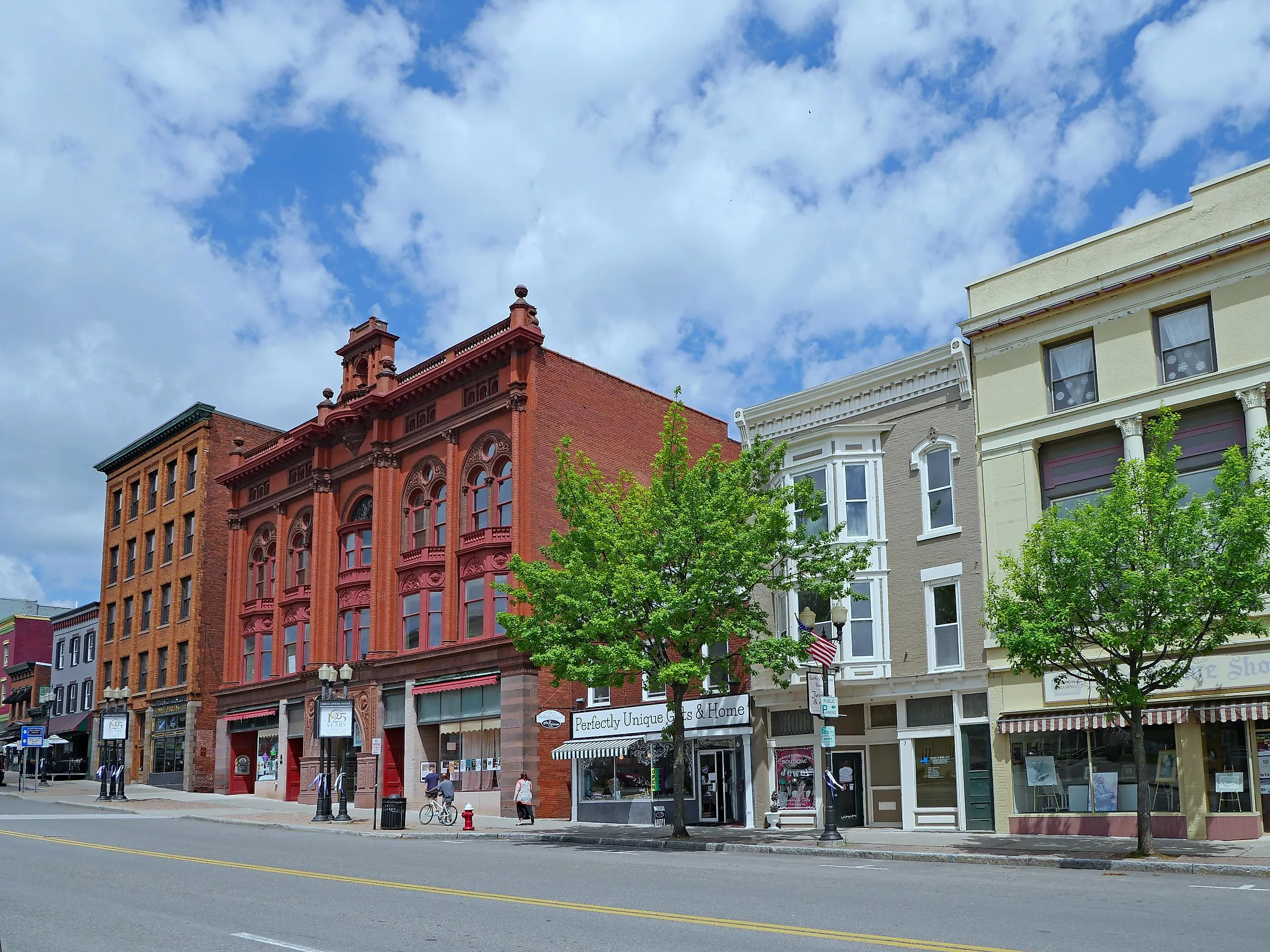 9 Best Small Towns in Upstate New York For A Weekend Escape
The best small towns in Upstate New York are heavenly escapes from busy urban lifestyles and sun-blocking concrete buildings. They offer a balance of everything one can look for in their time away, from community gatherings and events to historical museums and architecture; the small towns of upstate New York have a relaxing vibe for every visitor. 
These towns are almost all accessible by car from New York City and require you to pass along scenic high-way routes of greenery and nature. Despite being located in the United States, where cars are sometimes essential, these towns are perfectly walkable and explorable on bikes, especially when visiting their downtown and main street.
Corning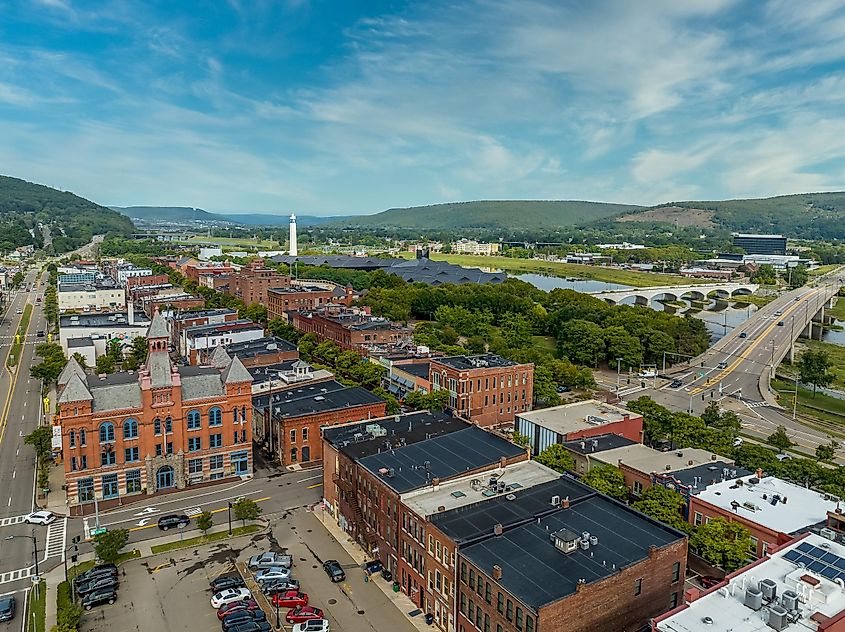 Corning makes almost any list of the best small towns of New York and is recognized for its breathtaking nature, small-town feel, and friendly locals. The city is nicknamed "Crystal City" and gets its name from being one of the most prominent global glass manufacturers in the United States. Exciting experiences in the town include visiting the Glass Museum to learn more about Corning's history, Checking out its local downtown businesses, and visiting craft breweries. The adorable downtown reminds you of the Main Street, USA town you'd see in Disneyland, rich in various bookshops, local fashion shops, and cute family-owned cafes and restaurants. 
Ithaca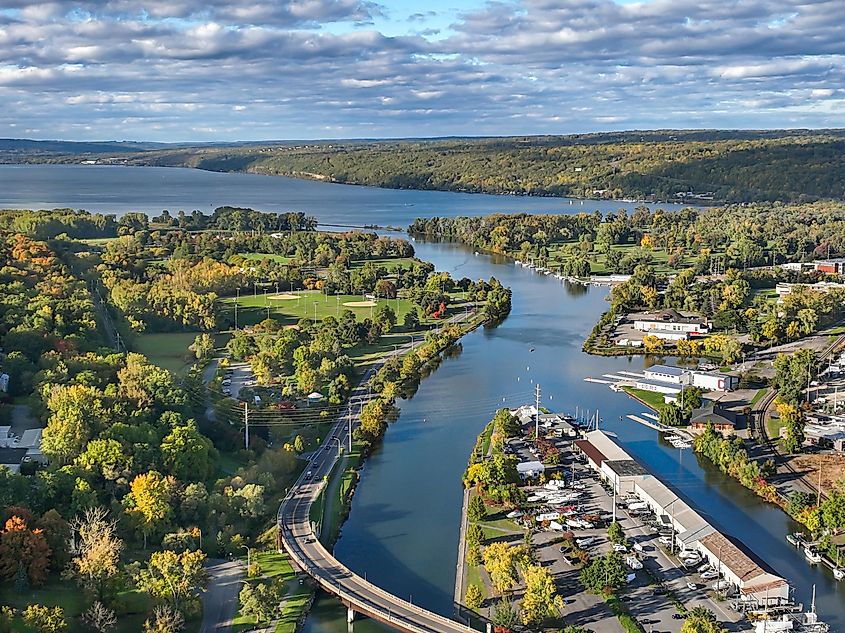 Named one of the best college towns in America, Ithaca is a must-see destination because it tailors to the student demographic, offering plenty of nightlife destinations, local cuisines, and cozy small short-term rentals. Ithaca is well-recognized for its waterfalls and nature, featuring over 150 waterfalls in its beautiful parks and nature preserves. Some of the best touristy areas in Ithaca include its downtown commons area, which works as a commercial and entertainment district for small businesses and vendors. Some of the most notable events that take place include the Ithaca Apple Harvest Festival in the fall and the Downtown Ithaca and Chili Cook-Off in the winter.
Watkins Glen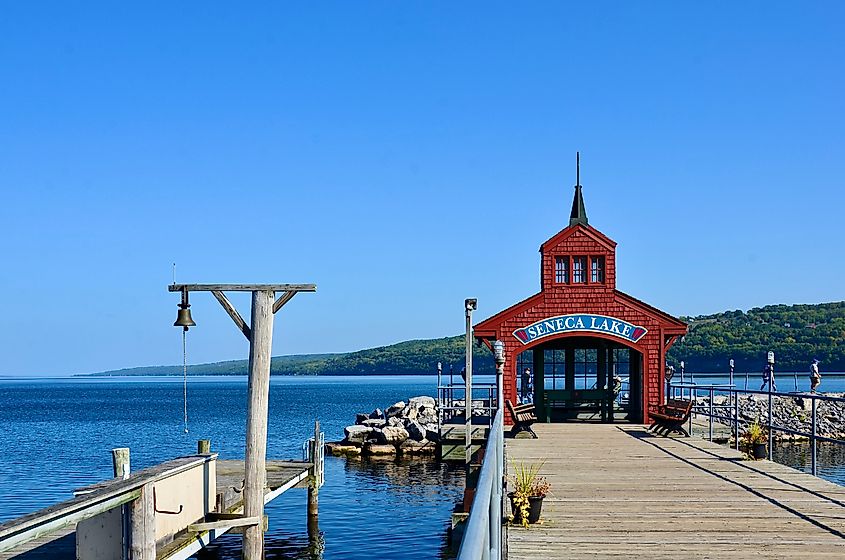 A popular destination because of its natural beauty, access to nearby wineries, and quaint downtown, Watkins Glen is located at the southern tip of Seneca Lake. N. Franklin St is the town's business hub, with many small, locally-owned businesses adding their unique take on the shopping experience to attract more visitors. Watkins Glen is more of a nature-centric city than anything else, as it's synonymous with some of the best hiking trails in the state. Popular trails and paths include such as Indian, Finger Lakes, and the Gorge Trail, which leads you alongside and underneath some of New York's most photogenic waterfalls.
Geneva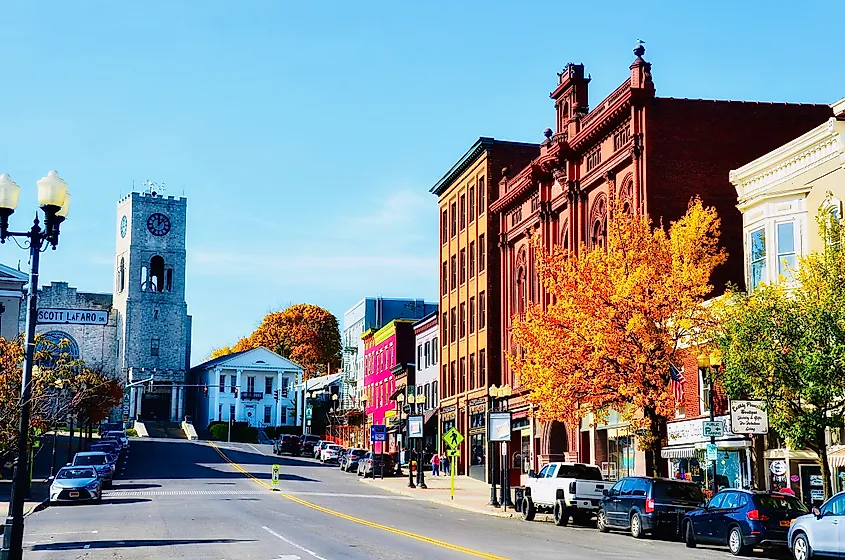 Geneva, New York, not the one in Switzerland, is famous for being one of the best fishing towns in the area and is nicknamed the "Lake Trout Capital of the world," Geneva sits at the tip of Seneca Lake, one of the well-known finger lakes, and has its whole escape experience based around watersports and activities. Just like a few other small New York towns, Geneva is famous for its surrounding wineries and vineyards. The town's Visitor attractions include the Rose Hill Mansion Historical Museum, the South Main Street historic district, and the Smith Opera House. Additionally, the city has a beautiful Victorian architecture that can be enjoyed by simply walking its famous streets and embracing your surroundings.
Auburn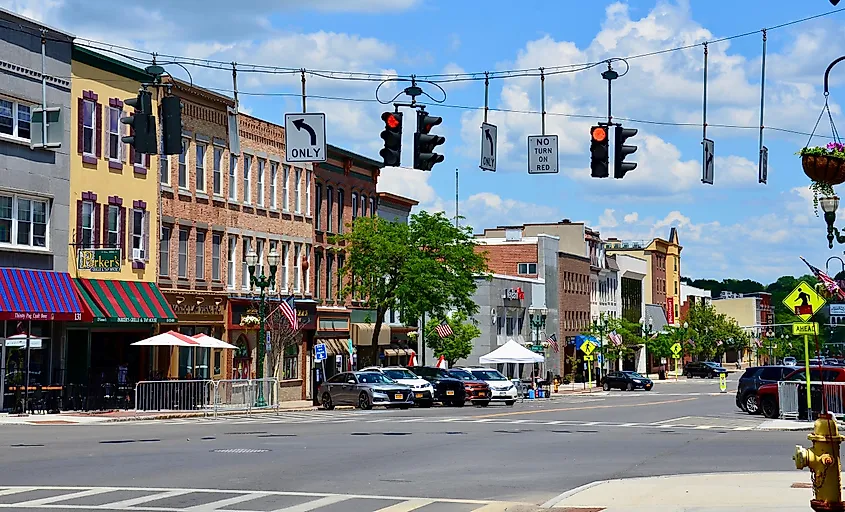 On the more historical side of things, Auburn is a small town home to some of the most famous 19th-century people, New York Governor William H. Seward and Harriet Tubman. South Street in Auburn, New York, is known for its historic architecture just south of the city's business district. South Street neighborhood is a base for many Victorian buildings dating back to the early 1800s. Enjoy a peaceful tour of the town's streets, and chill in the local shops of the Business Improvement District (BID). The Business improvement district is dedicated to helping small businesses thrive, featuring a range of local coffee shops, restaurants, and shopping boutiques. Auburn is one of the quieter towns on this list for those looking for quite a small-town escape that balances elements of history and nature equally.
Aurora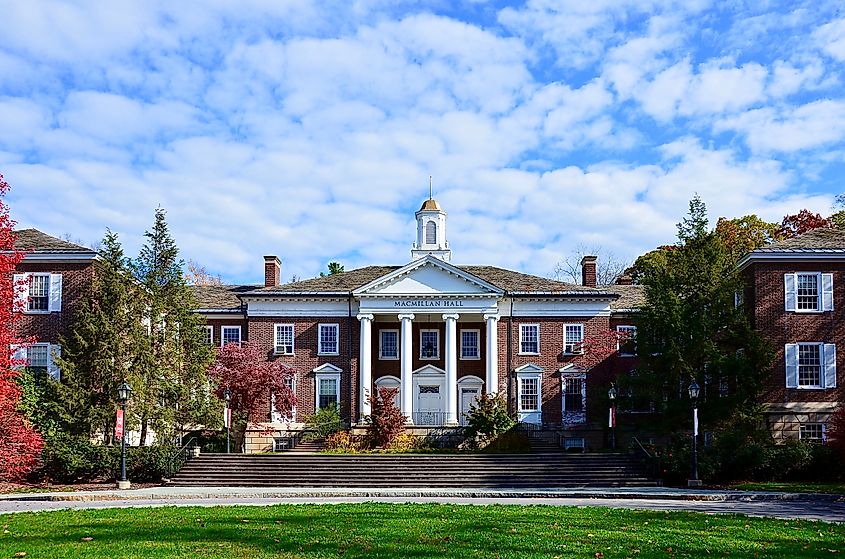 Aurora is a picturesque town with beautiful historic buildings of Victorian architecture that sits along the shores of Cayuga. Voted the best lake town in New York by Orbitz, Aurora is the perfect relaxing weekend escape by the waters. The town balances small-town community vibes with a beautiful nature-centric aesthetic with the cutest small businesses that inhabit small residential buildings, turning them into a small homely shopping boutique. Places to visit include visiting the town's local vineyards, such as the Long Port Winery, going for a dip, or a fishing trip in Cayuga Lake. 
Saratoga Springs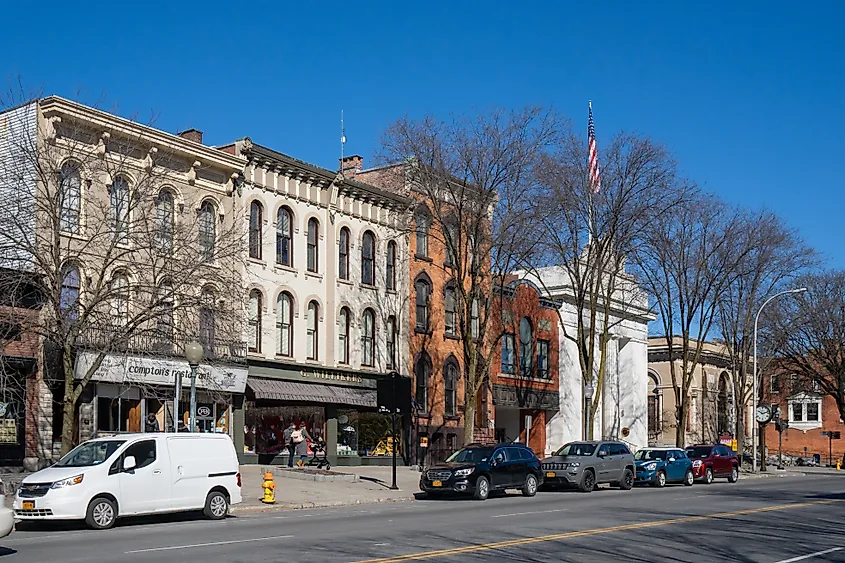 There are many reasons that Saratoga Springs dominates small-town lists throughout New York, from its unique natural mineral springs to the historic Saratoga Race Course. The town is the ultimate destination to kick back and relax in Upstate New York, with most of its attractions being spas and resorts. In addition to its rejuvenating vibes, Saratoga Springs has a walkable shopping strip on its central street downtown and many parks and scenic picnic destinations. Some of its greener destinations include Saratoga Spa State Park, Historic Congress Park, and Waterfront Park located along the waters of Fish Creek Pond. 
Beacon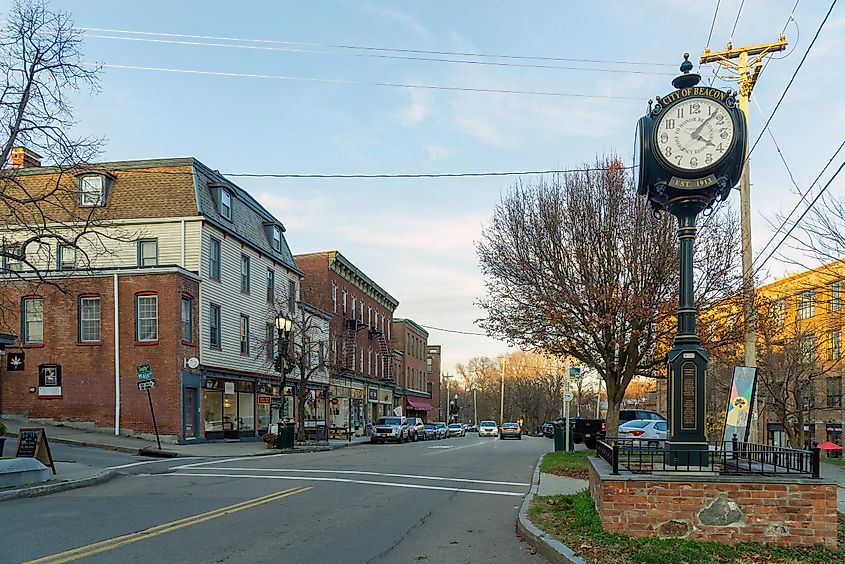 Just an hour and a half drive from New York City, this art-filled town sits on the shore of the Hudson River. Beacon is known for its contemporary art galleries and museums, with its most notable being the Dia Beacon Art Display and other galleries such as the Husdon Glass and The Clutter Gallery. However, water views and galleries aren't everything the town offers, as it has one of the most charming main streets, a local produce farmer's market, and the historic remains of the Bannerman Castle. Beacon is among the best options for an all-inclusive getaway to enjoy everything Upstate New York offers in one place. 
Woodstock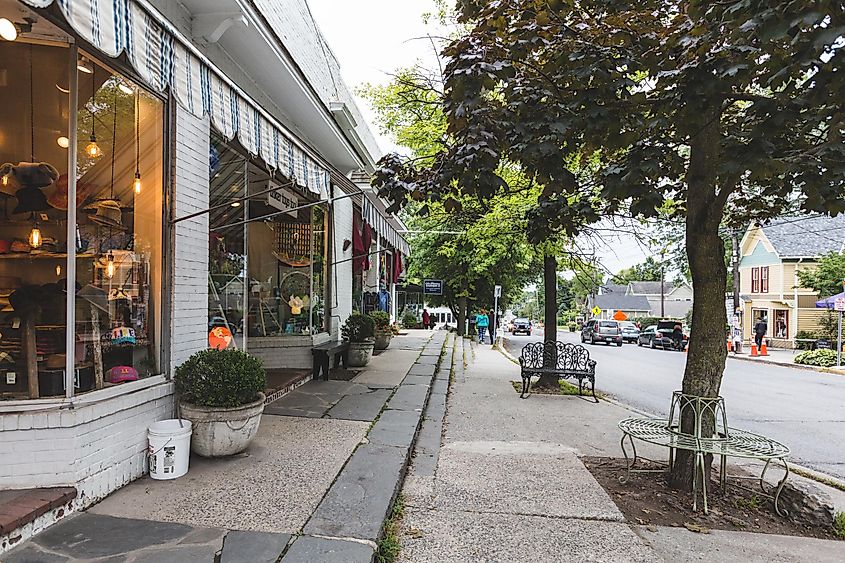 Finally, a tourist favorite, Woodstock is a globally renowned destination for those seeking a peaceful getaway with a rich history. Woodstock was once a gathering point and hub for Hippie culture, and it still enjoys the peaceful trail the hippie movement left. You can find everything from pop culture shops selling associated music merch from the early days to museums and street events commemorating the Woodstock 1969 and 2001 concerts. Woodstock is known for its green landscapes, and its main street is covered in lines of trees with small residential houses that are now converted boutiques for local residents and families. 
Ultimately Upstate New York is known for its breathtaking nature and rich history and offers something for every taste and interest. These small towns guarantee a memorable experience and can be whatever you plan them to be; whether you're looking for a chill town on the water or want to explore new trails and paths, New York will not disappoint.
Yet your best bet to fall in love with upstate New York is to go for a town that offers a balance of everything, so if you don't like its beach or parks, its main streets and museums will keep you from thinking of heading back to the city.