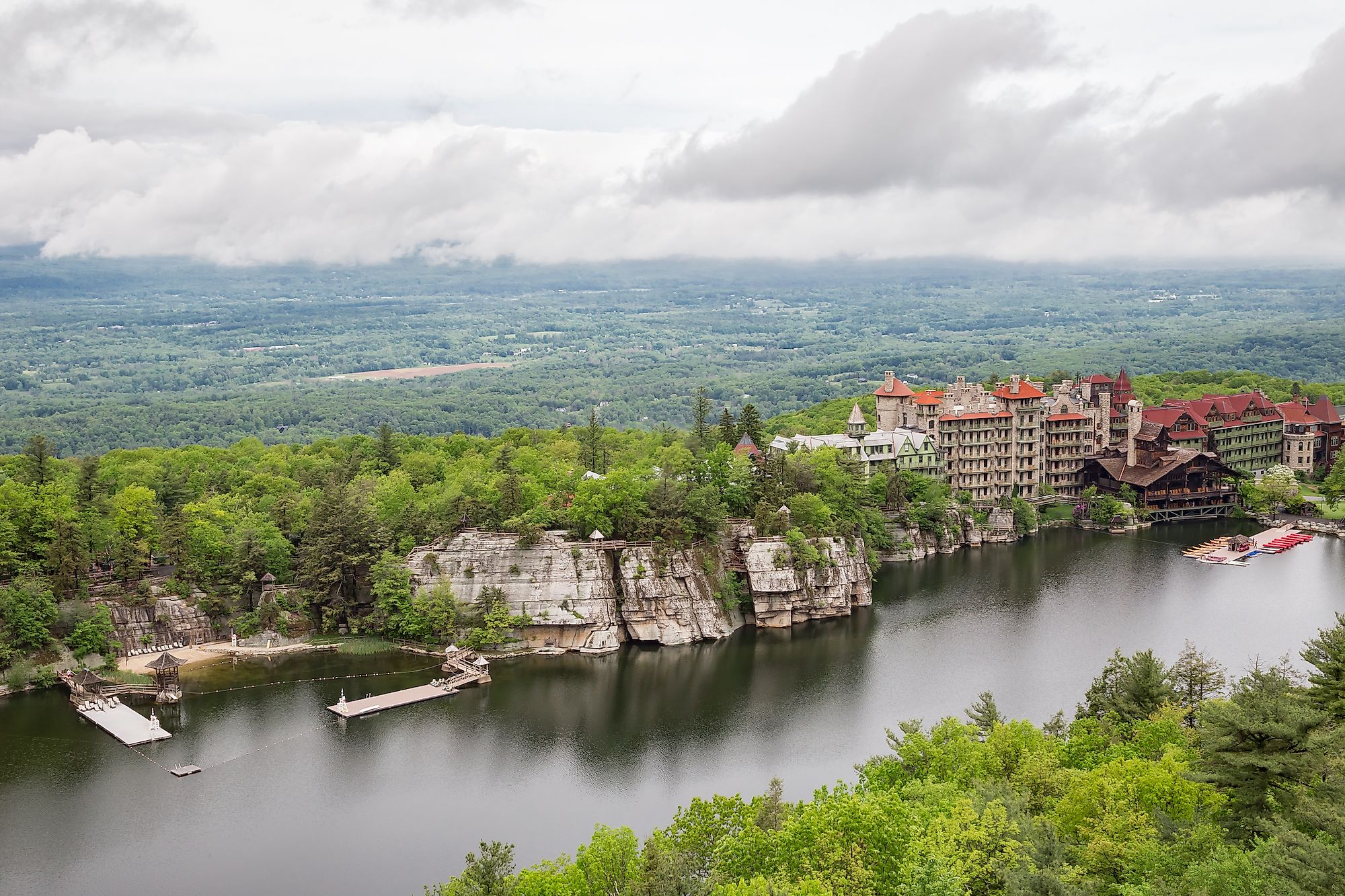 7 Most Underrated Towns In Upstate New York
The rustle of golden leaves beneath your feet, the echo of laughter from a nearby farmer's market, and the serenity of a placid lake under a canopy of stars - Upstate New York is not just about these postcard-perfect moments. Its heart is in the mismatched mugs at local coffee joints, the quirky garage sales dotting winding roads, and the crisp air of frosty mornings which hints at apple-picking adventures. From lighthouses perched atop ancient hills to the winding beauty of aging cobblestone streets, the northern corners of the Empire State harbor secrets that few tourists have unearthed. So, it is time to look beyond the scope of the Big Apple and experience seven towns where the unexpected becomes the everyday.
Cooperstown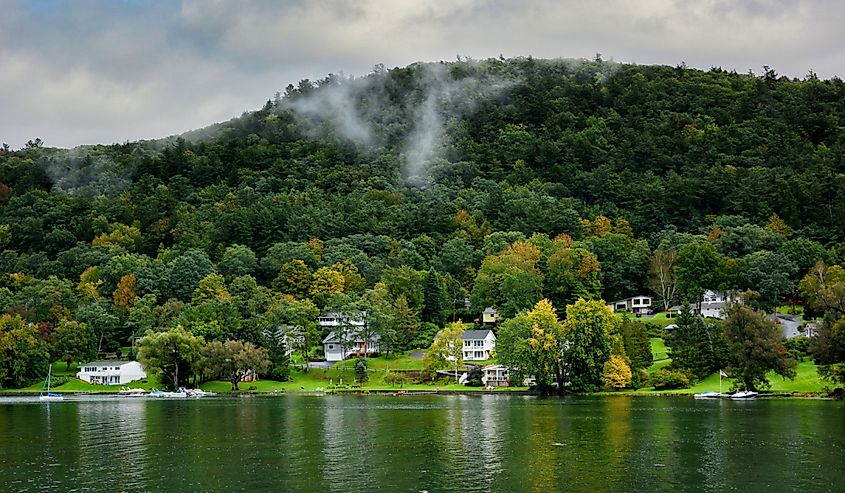 This is a town where visitors can breathe in the same air as revolutionary pilgrims did before the founding of the American nation. Home to a population of around 1,800 inhabitants, Cooperstown, famed for its authentic New York folk art, sits on Otsego Lake's southern edge. Visit such sites as the Farmer's Museum and its recreated 1800s village and the Fenimore House Museum, showcasing some of the very best of art from New York State-based artists. Any lover of "America's Favorite Pastime," will not want to miss the American National Baseball Hall of Fame and Museum. Featuring an assortment of insightful and interactive exhibits and other rare artifacts, the history and evolution of baseball are all commemorated.
New Paltz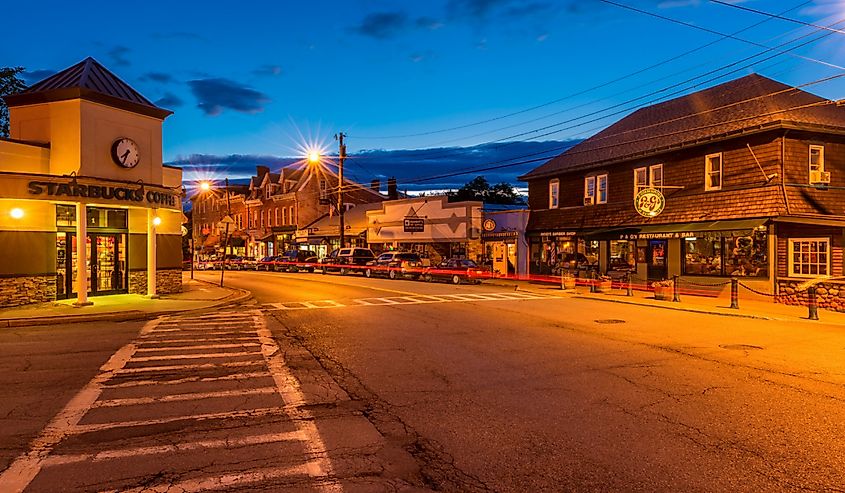 Wake up and grab a bagel; if that morning routine appeals to you, this might be the country village for you. Located just 80 miles from Manhattan, the charming and beautiful town of New Paltz is a must-visit for any tourist looking for relaxation and stunning natural surroundings. Home to a population of just over 14,000 residents, New Paltz was first founded back in 1678. Today with its splendid outdoor parks and hiking trails, this town is a welcome change of pace for those looking to escape the big city ambiance.
Stop by the Lemon Squeezer Trail and the alluring Wallkill River, where unique and special rock formations make it a photography hot spot. Meanwhile, visits to the Huguenot Street Historic District and the Mohonk Mountain House are musts for the history lover, ensuring that a visit to New Paltz will be a memorable one.
Ithaca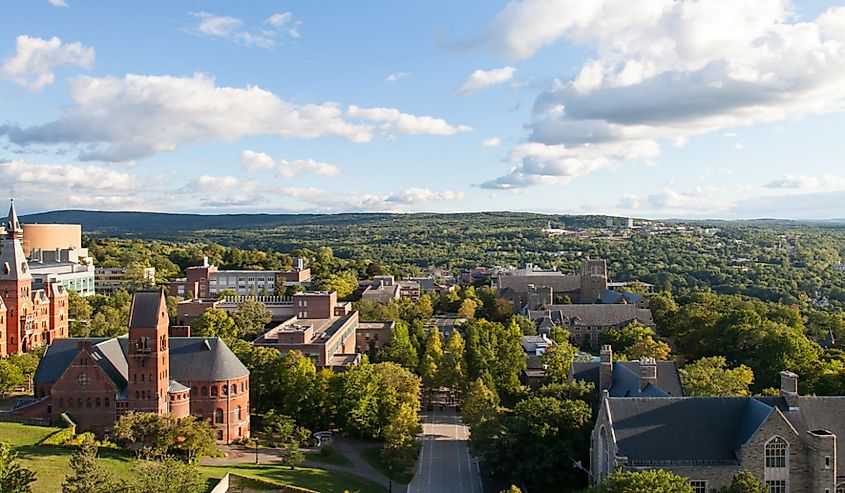 As the seat of Tompkins County, some 31,000 inhabitants call the town of Ithaca home. Situated in the beautiful Finger Lakes Region and on the southern shores of Cayuga Lake, Ithaca is packed with natural wonders like waterfalls and winding trails that hide tranquility around every twist and turn. With a number of great festivals and museums, cultural fulfillment is also readily available here. Take part in the popular fall Apple Festival or the Dragon Boat Festival in July, or visit such places as the Cayuga Nature Center and the Herbert F. Johnson Museum of Art.
Meanwhile, as the site of the campuses of Ithaca College and Cornell University, a charming college atmosphere is also present in town, with numerous cafes, boutique shops, and an always busy student population.
Kingston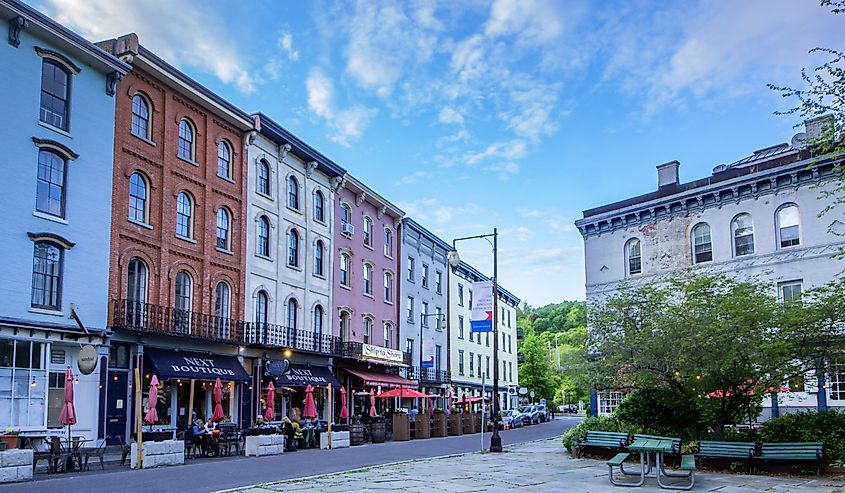 First settled in the year 1652, the historic town of Kingston is now home to just over 24,00 inhabitants. As New York State's first capital city in 1777, Kingston was one of the most important centers of colonial America. Today visitors can still explore much of Kingston's past through several historic districts and landmarks. Discover the cobblestone streets of the Stockade District, where many 18th and 19th-century buildings still stand, including churches, courthouses, and even church graveyards. Situated about 59 miles from the city of Albany (the current State capital), anyone with even a passing interest in American history will undoubtedly love the time spent in Kingston. For historic intrigue and beauty, there may be no better place in the entire "Empire State."
Ellicottville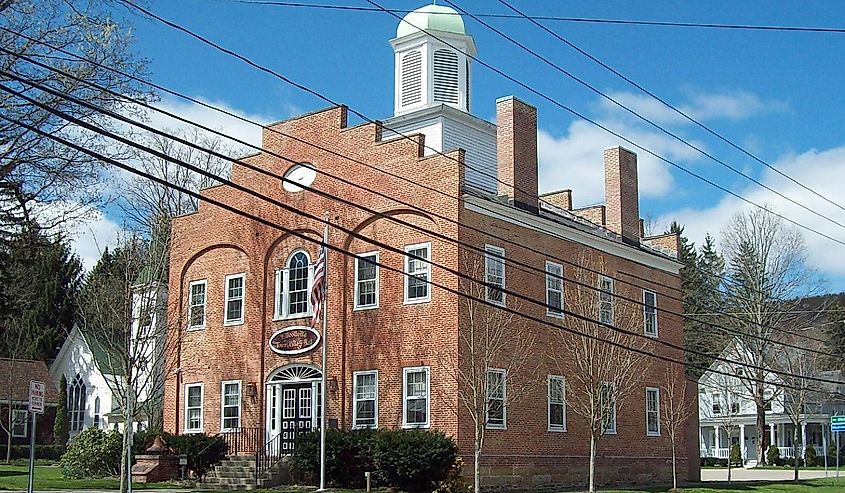 Ellicottville, established in the early 1800s, has a beautiful natural ambiance and continues to be a most charming and alluring place to visit. Home to a population of under 300 residents, spending time outside in this Western New York State town is always a popular choice. Enjoy biking, hiking, ziplining, and plenty of beautiful greenery in the area, while in the downtown a number of great local restaurants, boutique shops, pubs, cafes, and more bring out the real small-town charm. Stop by the Washington Street District and its assortment of historic buildings or spend an afternoon at the beautiful Nannen Arboretum. Here peaceful and alluring natural surroundings make it one of the best botanical gardens to explore in all of Western New York State.
Lake Placid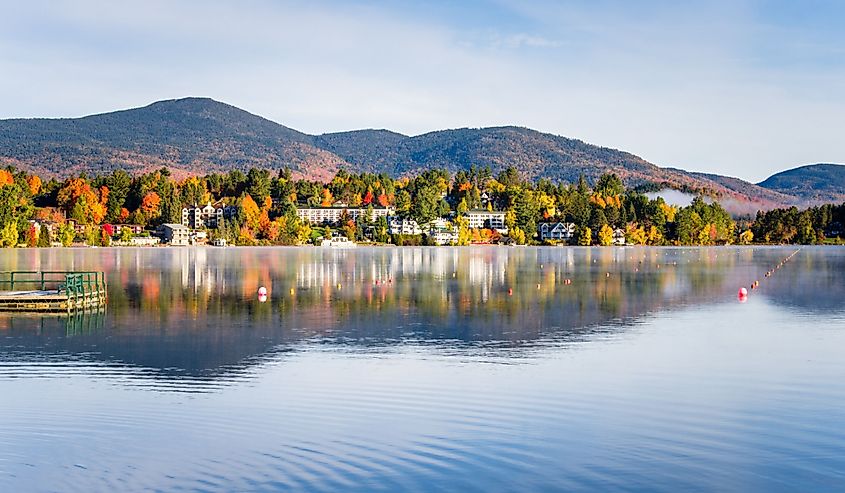 Situated within the Adirondack Mountain range, the town of Lake Placid is a small place with a big-time attraction. The host city of the Winter Olympic Games in 1932 and 1980, this town of around 2,200 permanent residents attracts visitors from across the nation. For those seeking great outdoor adventure, then Lake Placid is the place to be no matter what the season. Enjoy alpine sports and snow-capped mountains in the winter, while wonderful opportunities for hiking, cycling, fishing, and sailing are always popular in the spring and summer. For a picturesque outing in a most peaceful setting, then Lake Placid is one of the most special places to visit in the entire State of New York.
Aurora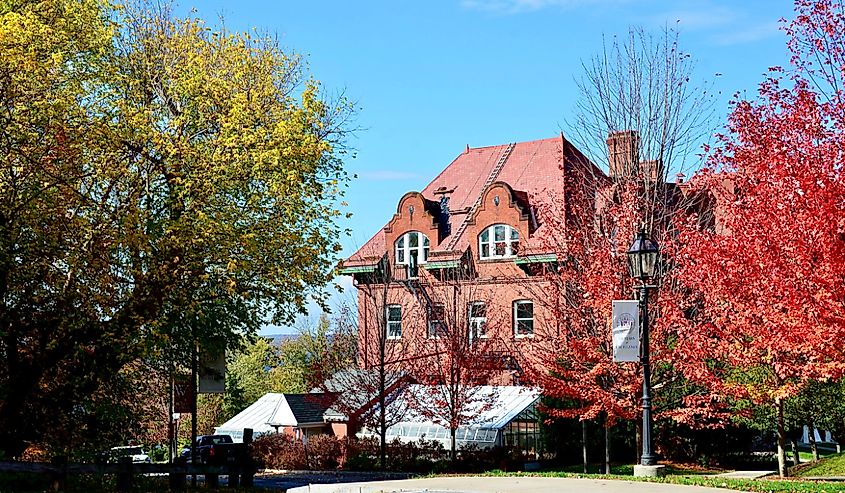 Aurora is about 27 miles north of the town of Ithaca, beautifully nestled on the banks of Cayuga Lake. Though it boasts a most modest population of approximately 600 residents, visitors will find loads of historic charm and beauty that only a small town can offer. Founded in the year 1795, tourists can take a stroll through Main Street and its assortment of preserved 18th and 19th-century edifices, while a casual walk or bike ride near the Lake is a wonderful way to spend a day.
For the wine lovers in the crowd, visiting Aurora would not be complete without a stopover at the Cayuga Lake Wine Trail. Here an afternoon of sampling and savoring local and imported wines is a tasty and memorable experience while browsing the number of cute boutique stores and other eateries makes an excursion to this town one you are sure to remember long after you leave.
While it is easy to lose yourself in the grandeur of New York City, a visit to any of these wonderful upstate towns showcases another side of America's fourth most populous State. From the relaxing atmosphere of Aurora to the exciting outdoor activities of Lake Placid, and the history-rich streets of Kingston, the towns of New York State are a veritable treat waiting to be discovered and admired.