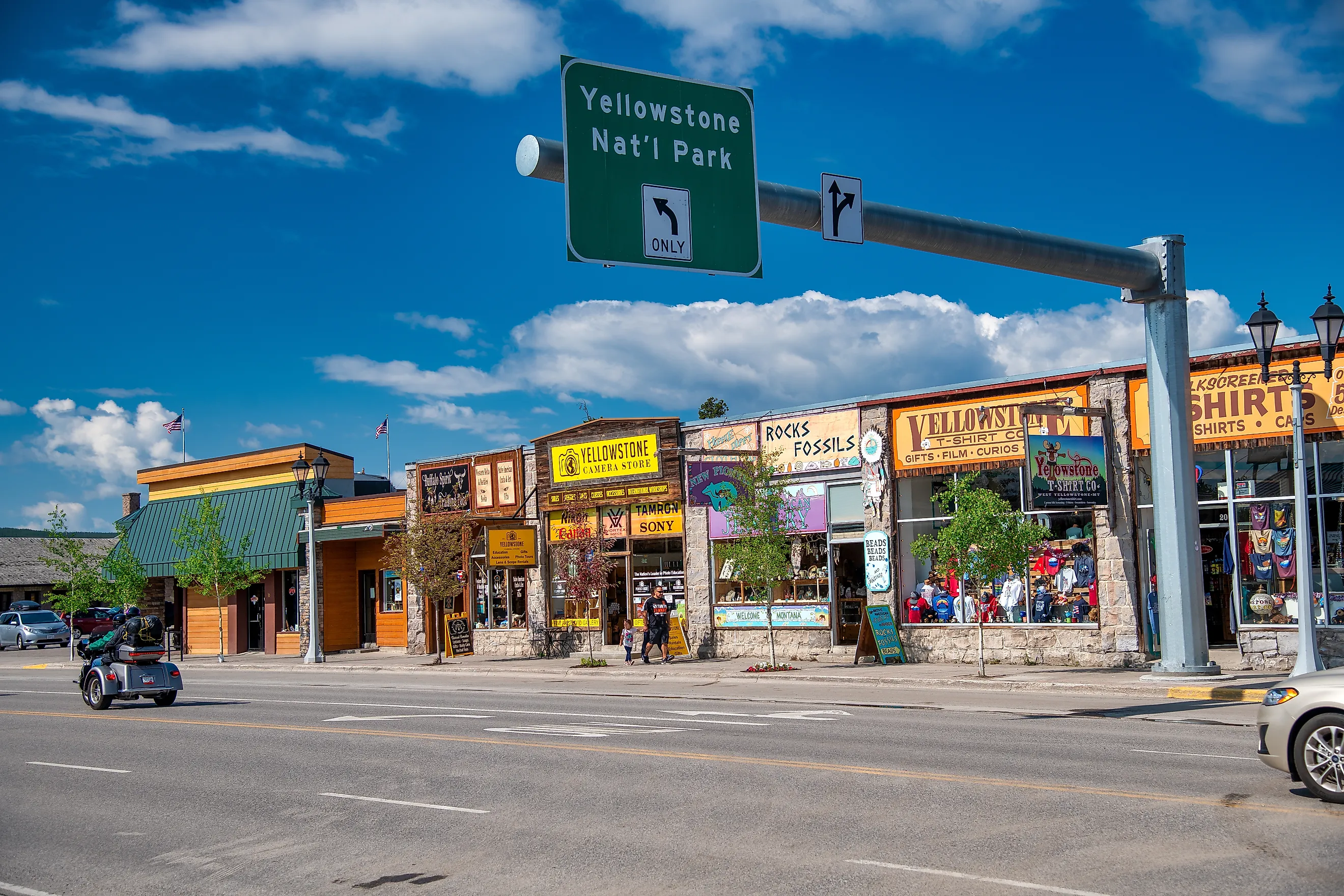 8 of the Most Unique Towns in Montana
Think of Montana and you'll inevitably conjure up images of majestic mountain ranges with endless miles of dense forest, vast prairies interspersed with the occasional cattle ranch, and mighty fast-flowing rivers. 
Dotting this rugged landscape are a surprising number of townships and municipalities that have defied the odds and flourished amidst this at times harsh environment… as well as many that weren't so lucky. From nearly derelict old ghost towns to communities that are thriving after finding new life as holiday and leisure destinations, we take a look at some of the most unique Montana towns you should include on your USA travel itinerary.
West Yellowstone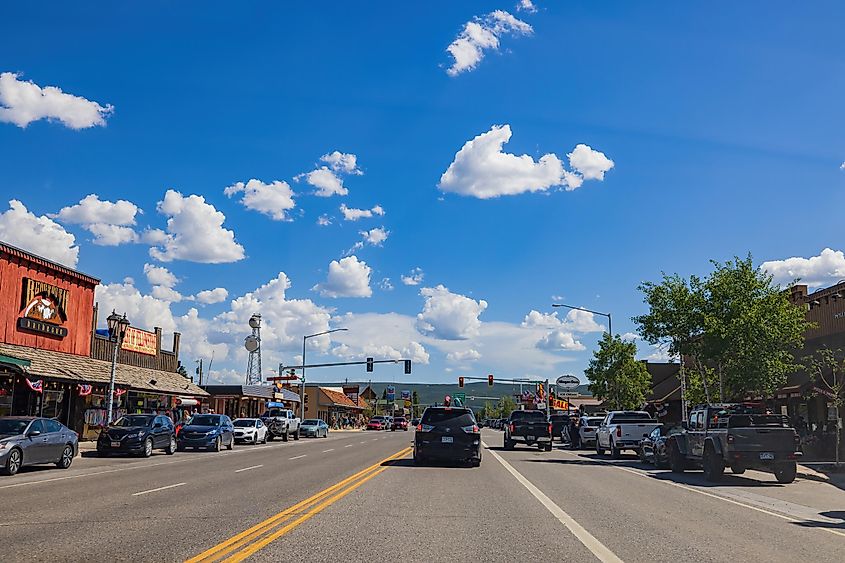 The small town of West Yellowstone in Montana needs no introduction. As its name suggests, this unique community takes its name from the country's most famous area of outstanding natural beauty: Yellowstone National Park. Just a few minutes' drive away from the park in neighboring Wyoming, West Yellowstone is about as close as you can get to this natural wonder for a base from which to explore the region.
It's a popular town to visit for outdoor enthusiasts year-round, with everyone from mountain bikers to hikers and ATV enthusiasts flocking here to capitalize on its unique location. Nature lovers are also spoiled for choice when it comes to fun things to do in West Yellowstone, with activities from birdwatching to fishing and wildlife spotting being big draws. Popular cultural attractions include the Museum of the Yellowstone, while the Grizzly & Wolf Discovery Center allows you to get an up-close look at native animal species.
Virginia City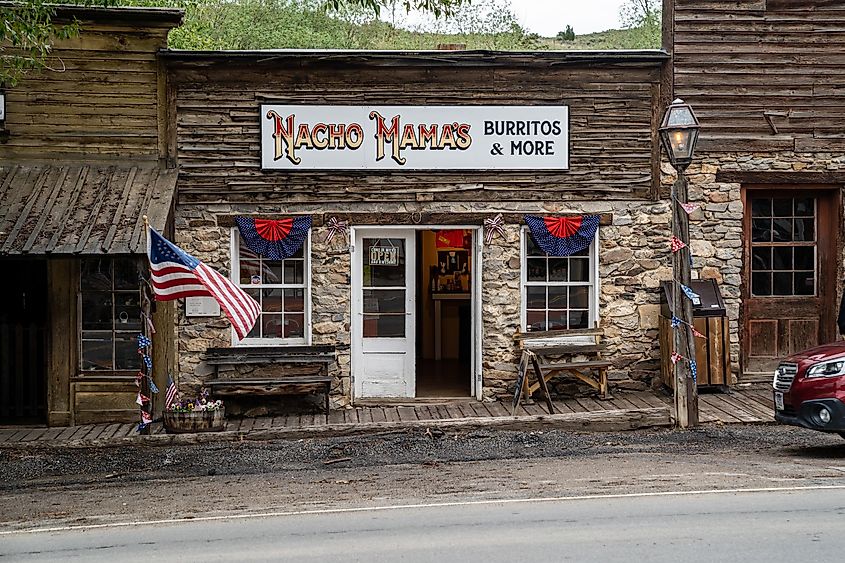 The Montana town of Virginia City has the unique distinction of being almost, but not quite entirely, a ghost town. Established in 1863 and once home to 675 residents and countless prospectors at its peak in 1890, only 219 people live here today.
Located just 50 miles away from Yellowstone, you'll feel like you've stepped back in time when you enter this former gold mining town. Now a National Historic Landmark District, you can wander the old main street and peer into workshops and stores that have been seemingly frozen in time. You can also interact with the staff and residents who keep this unique slice of Montana history alive.
Choteau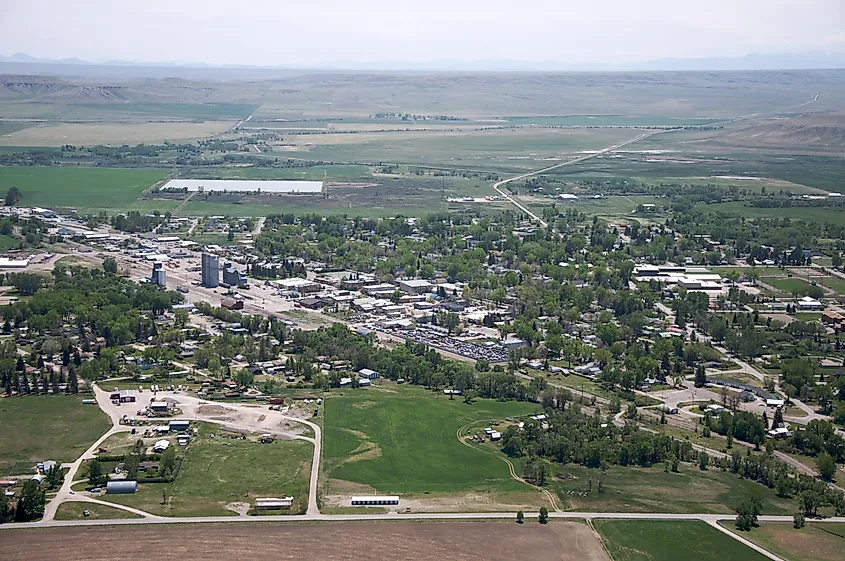 The small town of Choteau with its population of 1,700 residents is undoubtedly one of the best places to live or visit in Montana. The views of the Rocky Mountains rising out of the plains just 20 miles to the west are simply spectacular. Choteau's proximity to this magnificent mountain range has led to its being nicknamed the "Front Porch of the Rockies." In fact, it's such a great view that celebrities like talk show host David Letterman are known to have purchased vacation homes here.
Choteau also has the distinction of being where some of the most important prehistoric fossils have been discovered in the USA. Some of the best examples can now be seen in the fascinating Old Trail Museum. Choteau is also a great base from which to explore Glacier National Park.
Whitefish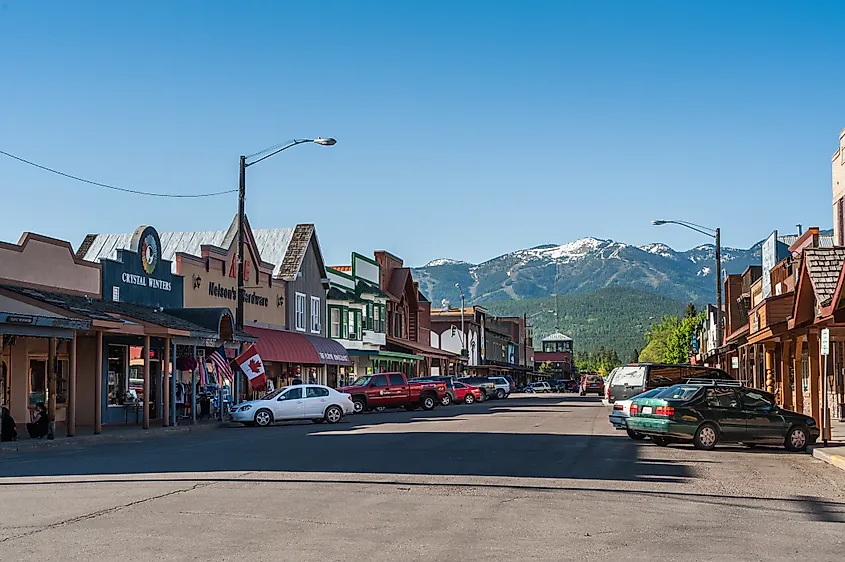 Its location in the very heart of the Rocky Mountains has certainly helped solidify Whitefish's popularity as one of Montana's preferred resort towns. About midway between Kootenai National Forest and Flathead National Forest, this city of over 8,000 people is considered the gateway to some of the best things to see and do in the Rockies.
In addition to the incredible panoramic mountain views, the town is just 25 miles from stunning Glacier National Park with its lakes, glacier-formed valleys and rugged peaks. Outdoor adventurers are big fans of Whitefish and descend upon the town for its superlative mountain biking and hiking. In winter, it's all about the great skiing and snowboarding.
Polson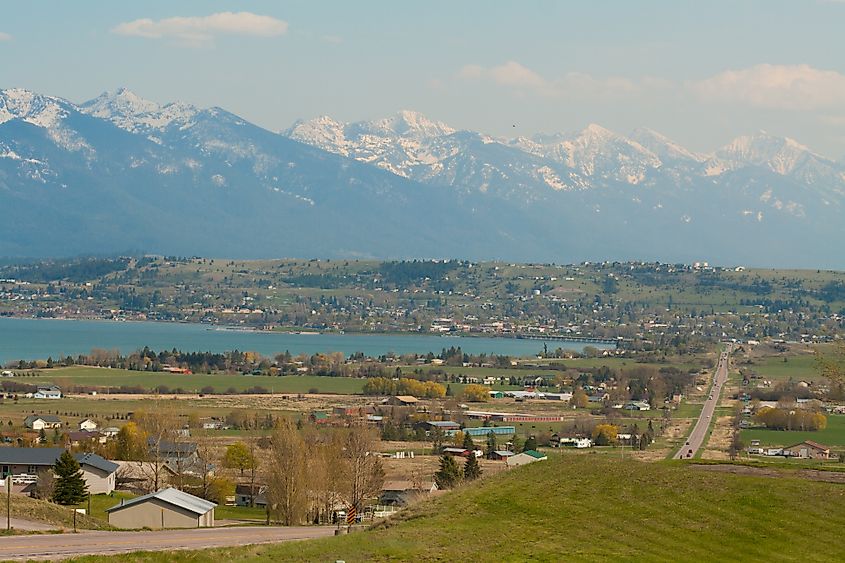 Just over an hour's drive south of Whitefish, the pretty town of Polson boasts an idyllic lakeside setting that looks like something straight out of a storybook. Set on the south shore of glacier-fed Flathead Lake, this town of around 5,500 people has the distinction of being the state's cherry capital, the result of the fertile soil found here. It's a simply stunning sight in spring and is celebrated by a popular cherry festival that celebrates Polson's rich bounty.
Flathead Lake offers no end of promise for those who enjoy water-based activities. From kayaking and canoeing adventures to fishing, sailing, and boating, this huge body of water is in fact the largest freshwater lake in the western USA. Another unique feature of Polson is its proximity to the National Bison Range, home to a protected herd of around 350 of these impressive animals.
Lewistown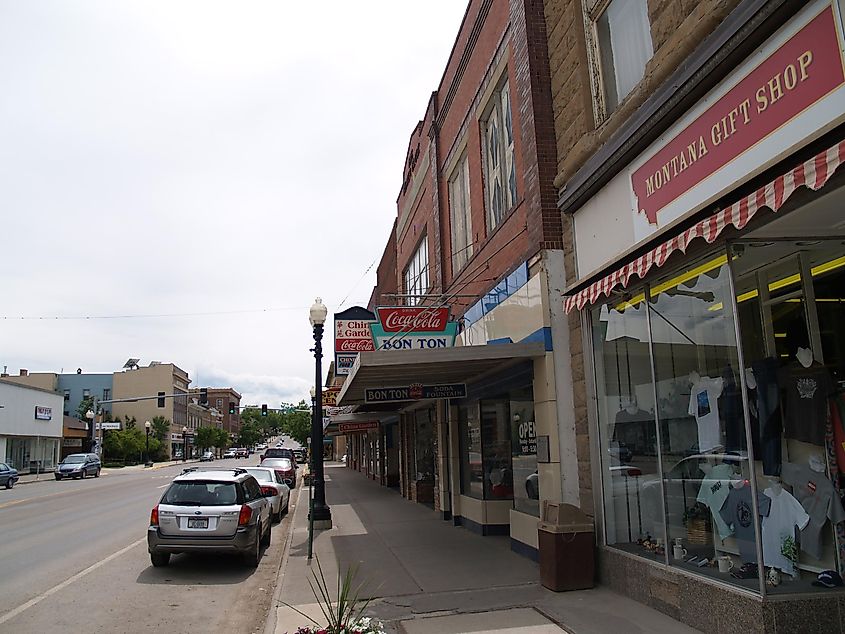 Lewiston is another Montana town that can trace its roots back to the days of the gold rush. Its location bang-smack in the middle of the state cemented its importance as a transportation and commercial hub, something that continues to this day, and which has led to its being nicknamed the "Heart of Montana".
Surrounded by no less than five mountain ranges, the views are simply stunning and have helped enshrine the town's reputation as a top destination for those who enjoy the great outdoors. Fun things to do here include hunting, fishing, hiking, and biking in the warmer months, and when the snow flies, it's all about the skiing.
Stevensville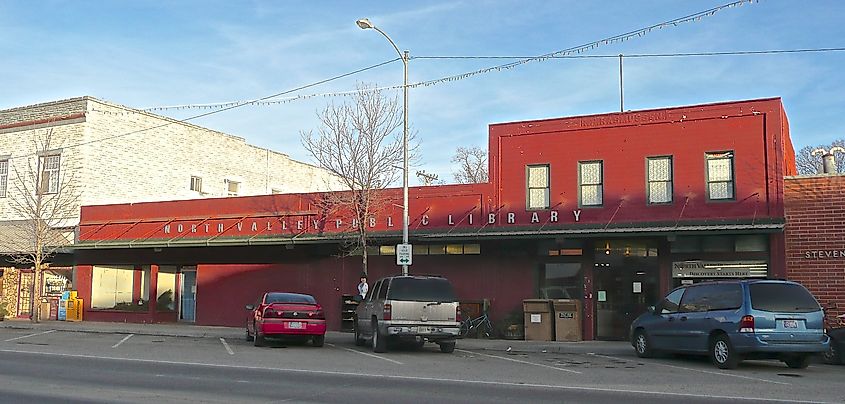 Founded by Jesuit missionaries as St. Mary's Mission in 1841, the town of Stevensville has the distinction of being Montana's first permanent non-indigenous settlement and predates the state itself by nearly 50 years.
Now home to just over 2,000 residents, this attractive town boasts stunning mountain scenery that accentuates its postcard-perfect historic downtown core. Much of the town's original architecture has survived, as has the original mission that started it all.
Butte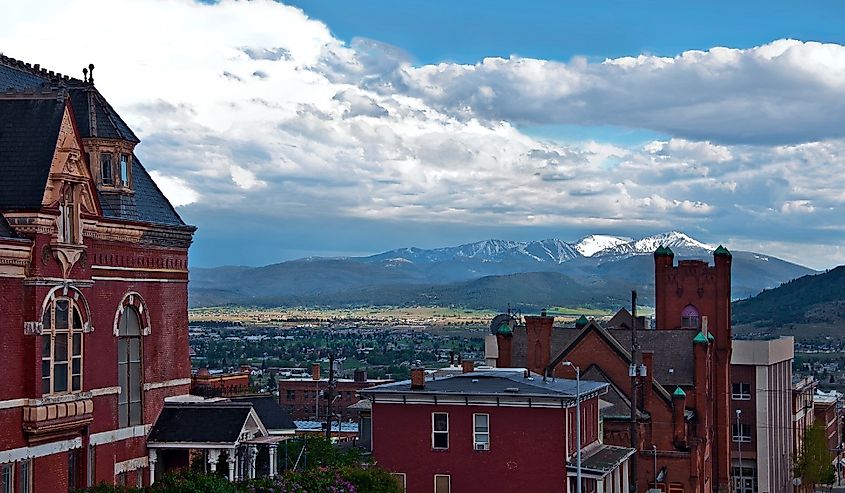 Butte is truly a one-of-a-kind town in Montana and is one of only a dozen US towns to be recognized by the National Trust for Historic Preservation for its impeccably preserved architecture. The town's historic downtown district is one of the largest of its kind in the country and boasts no less than 6,000 preserved properties.
Butte is also one of those towns where you'll want to scrap the map and simply wander. As you explore its streets and lanes you'll discover Victorian-era manor homes like the opulent Copper King Mansion, a 19th-century gem of a building that can actually be toured or, if you're feeling like a sleepover, booked as a hotel.
The Bottomline…
 As popular as Montana is for its incredible scenery, Big Sky Country also boasts no shortage of neat small towns to explore. From the scenic setting of West Yellowstone to the historic downtown core of Butte, be sure to set time aside to explore these most unique Montana towns.