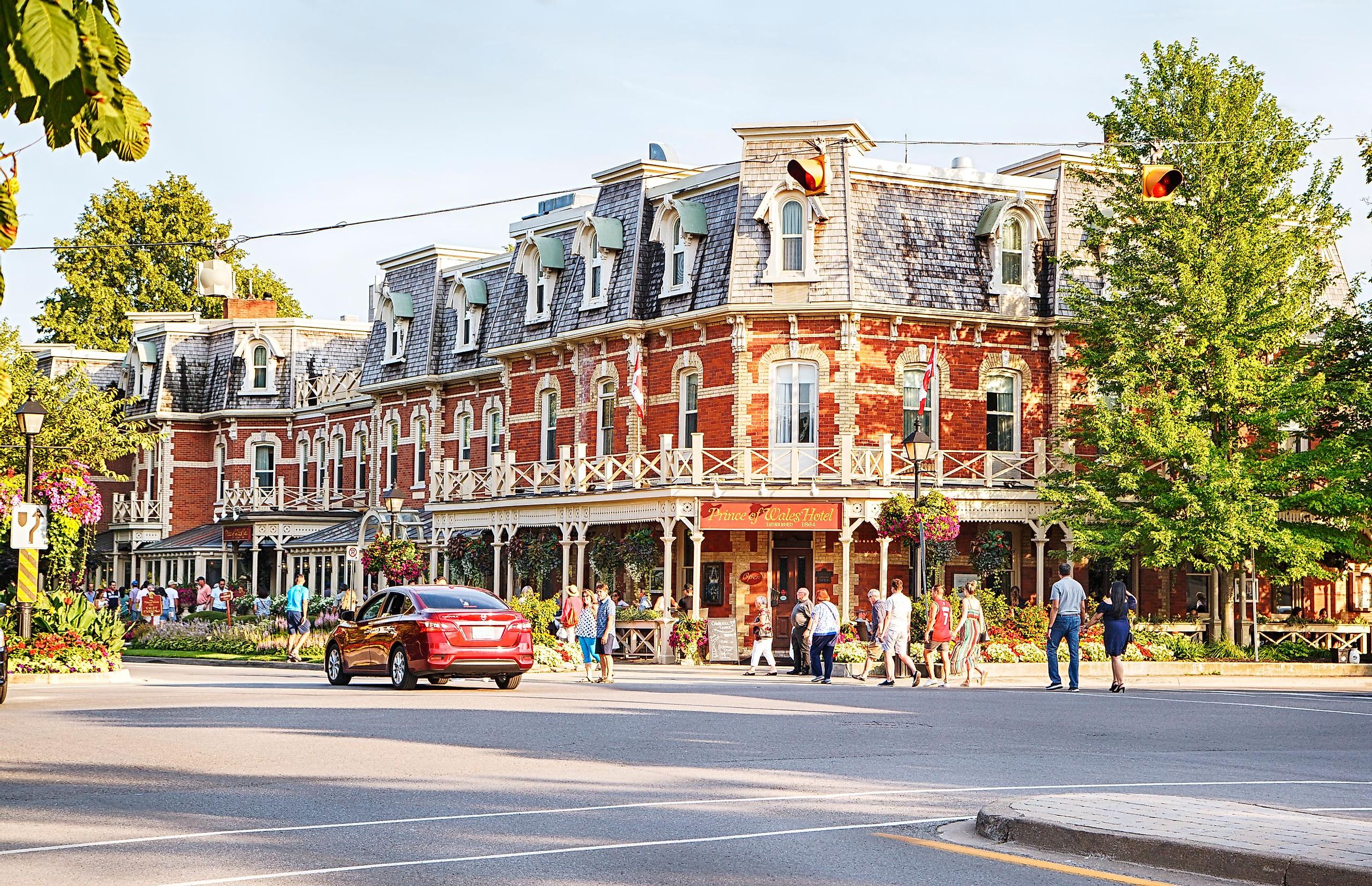 8 of the Friendliest Towns in the Great Lakes Region
Beneath the wide skies of the Great Lakes region, small towns unfurl in an unparalleled charm. Take Traverse City, Michigan, for example, where abundant cherry harvests meet the serene beauty of Sleeping Bear Dunes National Lakeshore. Or consider Door County, Wisconsin, with its maritime spirit and homegrown artisan coffee scene. These towns, though distinct in their own ways, share some common features. They are home to attractions that captivate and enthrall - from serene beaches to enticing local eateries. They also host local events and festivals that reflect a welcoming community spirit. Each town embodies a slower pace of life, enabling visitors to appreciate the simpler things. These common traits bind them together and offer visitors a slice of the region's natural beauty, historical wisdom, and warm hospitality.
Traverse City, Michigan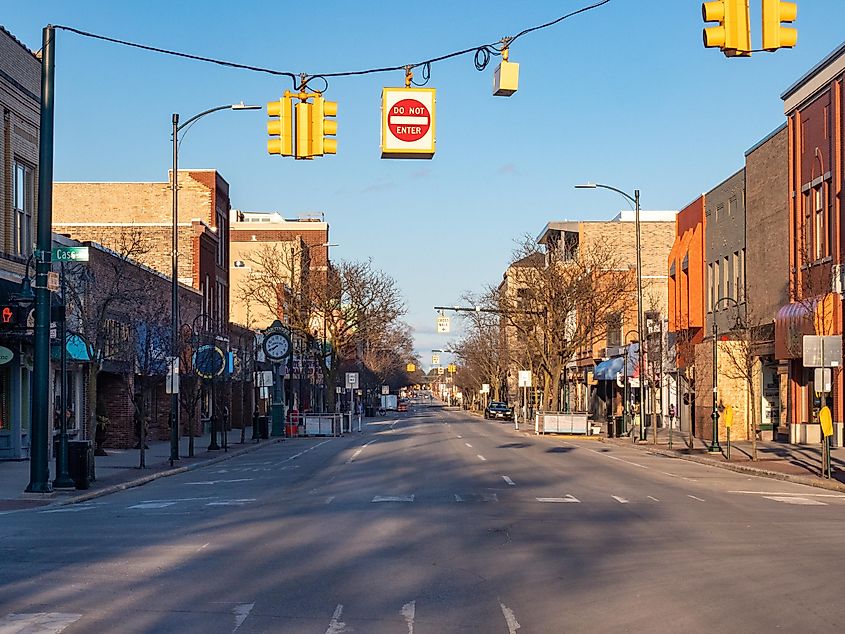 Nestled in the heart of Michigan's Great Lakes region, Traverse City exudes a charm that is as ripe and vibrant as the cherries it's famed for. The Cherry Republic Store, an emblem of this heritage, offers an abundance of cherry-based products that delight both locals and tourists alike. The natural splendor of the area is exemplified in the Sleeping Bear Dunes National Lakeshore. This national park, with its towering sand dunes, provides an escape into a wilderness that is both thrilling and serene. Meanwhile, the urban spirit of the city thrives in events like the Traverse City Film Festival, an annual showcase of cinematic creatives founded by Michael Moore.
History resounds within the walls of Sleder's Family Tavern, a bar established in 1882 that still maintains its timeless charm. This historical richness is mirrored in the National Cherry Festival, a vibrant celebration that recognizes Traverse City as the cherry capital of the U.S.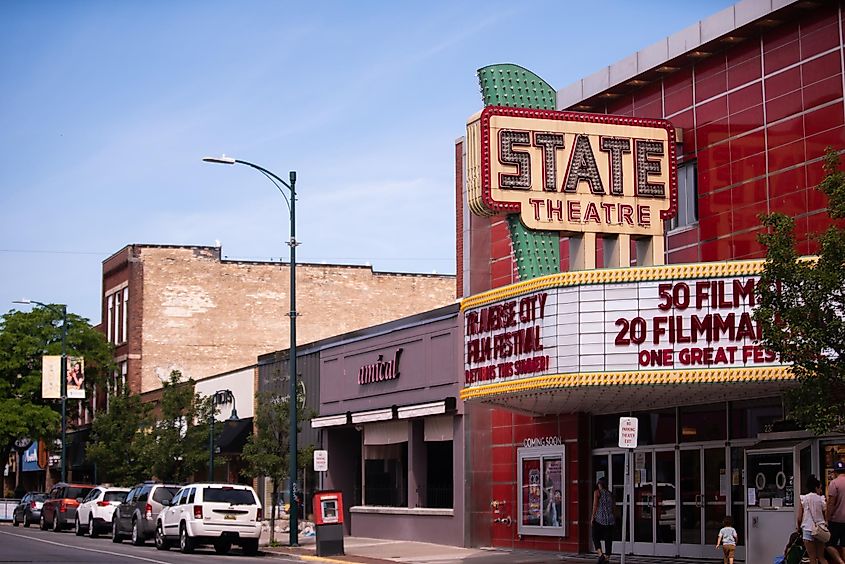 The city's waterfront is proudly represented by Clinch Park, a popular beach where kayak rentals offer adventurous explorations. Equally stunning is Grand Traverse Bay, where the breathtaking views and thrilling water sports and boat tours become a day's highlight. A visit to Traverse City wouldn't be complete without indulging in its culinary scene. Trattoria Stella, an Italian restaurant located in the historic Village at Grand Traverse Commons, is an Italian delight that perfectly rounds off the Traverse City experience.
Door County, Wisconsin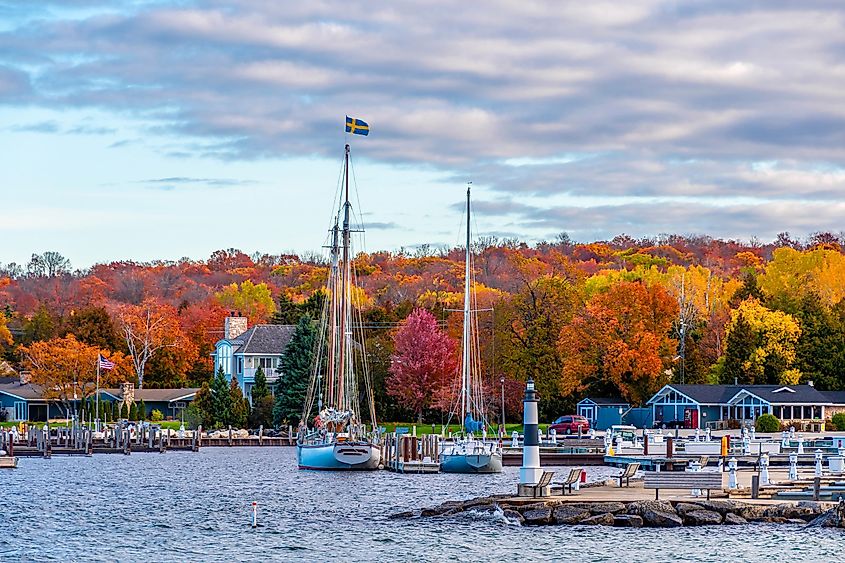 Door County, standing proudly on the peninsula, invites with its undeniable allure and timeless charm. A focal point of this ambiance is Peninsula State Park, an expansive sanctuary adorned with a century-old lighthouse casting its guiding beam across the landscape. Further amplifying the maritime spirit, the Door County Maritime Museum provides an intriguing exploration of the region's nautical history.
In this buoyant atmosphere, the Door County Coffee and Tea Co. emanates an inviting aroma thanks to its locally roasted beans. Echoing the quaint, bygone era, Wilson's Restaurant and Ice Cream Parlor, with its nostalgic aura, transports patrons back in time. A true adventure awaits at the Fish Boil, a local culinary spectacle best enjoyed at the White Gull Inn. Last, Al Johnson's Swedish Restaurant adds another whimsical twist with its rooftop spectacle of grazing goats. Beyond the main streets, Sister Bay reveals a waterfront village teeming with tranquility. Providing an encapsulating experience, the Door County Trolley Tours grant a unique opportunity to explore in an immersive manner.
Bayfield, Wisconsin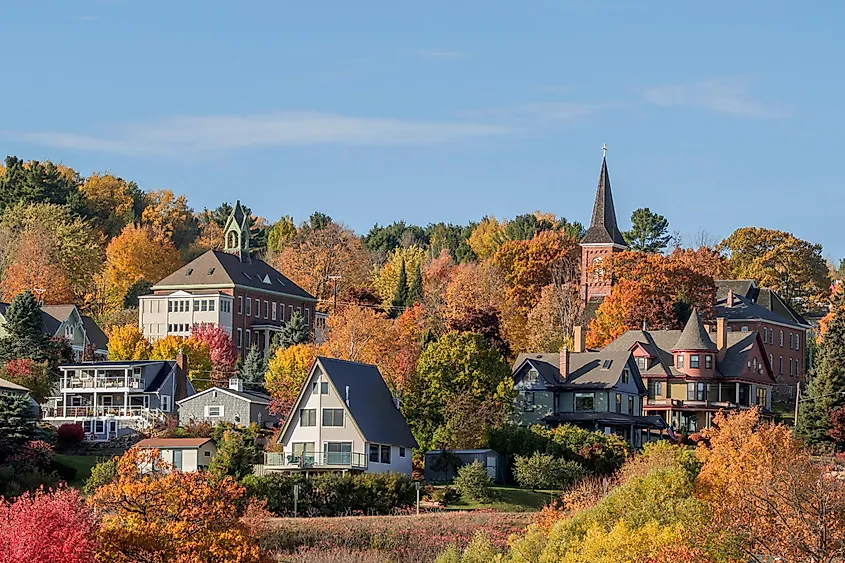 Venturing further to Bayfield, the Apostle Islands National Lakeshore emerges as a natural masterpiece. It's an archipelago of 21 islands, each embellished with lighthouses and majestic sea caves. Adding a touch of local heritage, the Bayfield Heritage Museum uncovers the past through curated exhibits. A unique cultural attraction lies in the Lake Superior Big Top Chautauqua, an all-canvas tent theater bringing performing arts to life. Exploration continues with Madeline Island, an island getaway known for pristine beaches and winding trails, accessible by a reliable ferry service.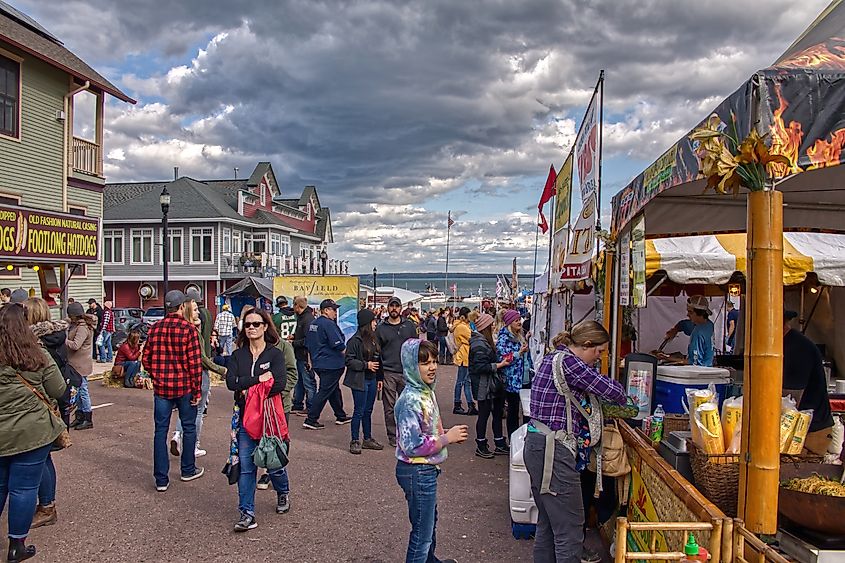 Bayfield's culinary scene shines through Wild Rice Restaurant, where menus are inspired by locally sourced ingredients. The town bursts with jubilation during the Bayfield Apple Festival, an annual event celebrating the apple harvest season. Meanwhile, Brickyard Creek Community Forest presents an oasis for nature enthusiasts with its tranquil trails and birdwatching opportunities. Finally, Adventure Vacations presents an opportunity to explore the Apostle Islands through exhilarating kayak and boat tours.
Saugatuck, Michigan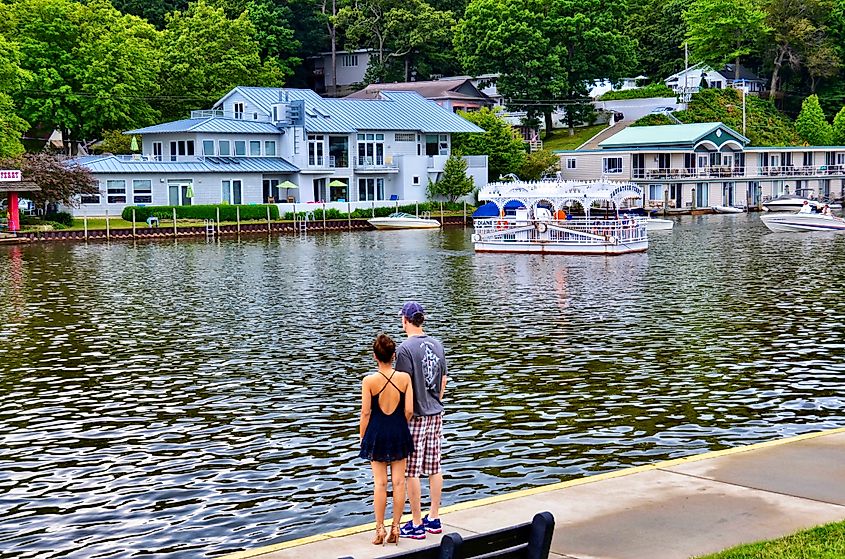 Immersed in the beauty of Michigan's Great Lakes region, Saugatuck captures hearts. The eminent Oval Beach, one of the best freshwater beaches in the U.S., unfurls a stunning expanse of white sand and shimmering waves. Thrill-seekers find delight in Saugatuck Dune Rides, a unique adventure maneuvering over magnificent sand dunes.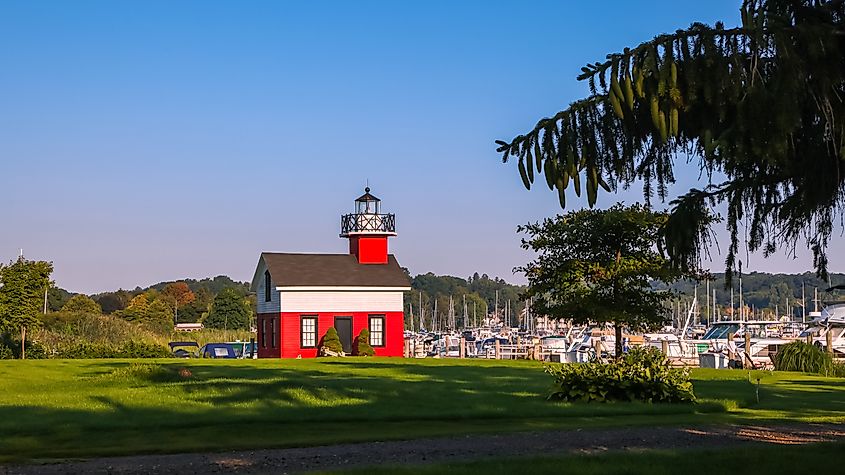 Butler Street, the town's commercial artery, hums with activity, hosting an array of boutiques and galleries. A short drive away, Fenn Valley Vineyards unfolds its pastoral serenity, revealing a family-owned vineyard with enticing wine tours. Saugatuck also prides itself on the Saugatuck Chain Ferry, the country's sole remaining chain ferry, providing an extraordinary crossing experience.
Cultural dynamism fills the Saugatuck Center for the Arts, a nucleus of music, theatre, and art exhibitions. Delight in the flavors of the South at The Southerner, a restaurant celebrated for its succulent fried chicken. For a breath of fresh air, Mount Baldhead provides an invigorating hike leading to panoramic views of Lake Michigan.
Munising, Michigan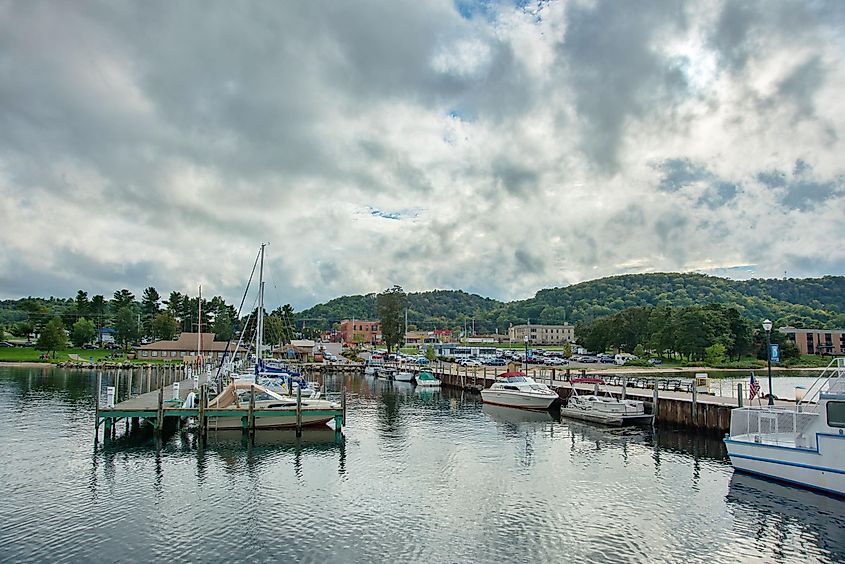 Traveling north to Munising, the majestic Pictured Rocks National Lakeshore leaves an indelible impression with its brilliantly colored sandstone cliffs. The Hiawatha National Forest extends a sprawling green canopy perfect for hiking, camping, and fishing. A haven for culture and coffee lovers, Falling Rock Cafe and Bookstore combines local music, a wide variety of books, and aromatic brews.
Daring explorers are drawn to Shipwreck Tours, an opportunity to unearth the mysteries of Lake Superior's sunken vessels. Experience local gastronomy at Muldoon's Pasties, celebrated for its traditional Upper Peninsula pasties. The Munising Bay Cruisers biking event showcases the serene beauty of Munising Bay, while the self-guided Munising Waterfall Tour unveils a sequence of cascading marvels. Concluding the Munising journey, the Grand Island National Recreation Area serves as a sanctuary for hiking, camping, and the preservation of historical sites.
Grand Marais, Minnesota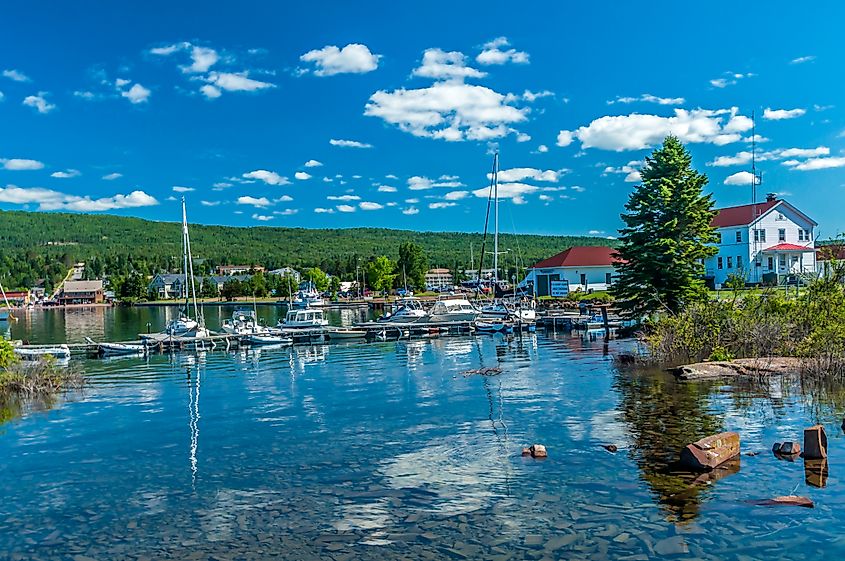 Grand Marais captures the spirit of the Great Lakes region with its natural beauty and quaint friendliness. The Boundary Waters Canoe Area Wilderness extends a labyrinth of waterways and wilderness, an idyllic setting for canoe enthusiasts. The North House Folk School encourages immersion into the local culture through learning traditional northern crafts.
Foodies delight in the iconic local flavors of Sven and Ole's Pizza, while the intrigue of Judge C.R. Magney State Park lies in its peculiar Devil's Kettle waterfall. The historic Grand Marais Lighthouse stands sentinel over the lake, casting a comforting glow over the surrounding vistas. The Gunflint Trail, a landmark path-turned-scenic byway, presents a variety of outdoor activities. At the end of the day, the Angry Trout Café tempts with its menu of locally sourced, sustainable dishes, while East Bay Suites provides comfortable beachfront accommodations.
Geneva-on-the-Lake, Ohio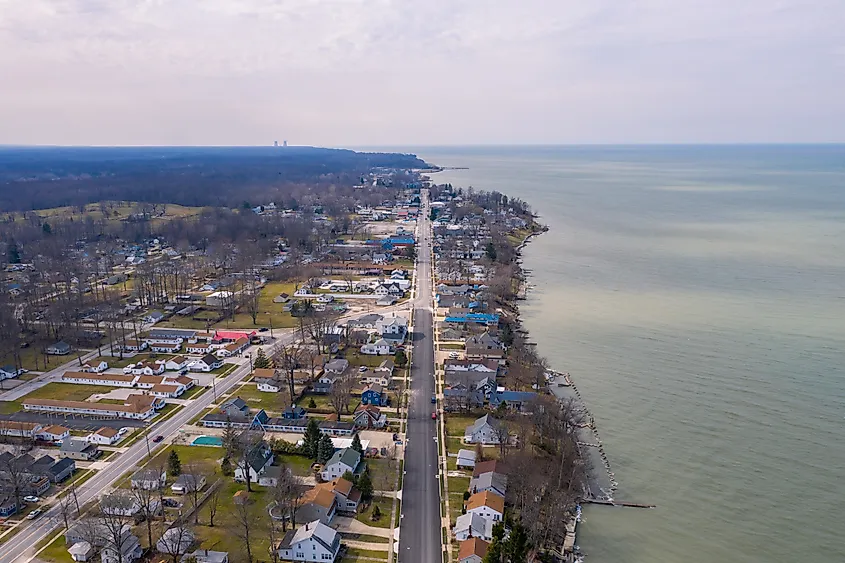 Traveling to Ohio, Geneva-on-the-Lake impresses with its vibrant recreational offerings. Geneva State Park unveils a combination of marina, beach, and hiking trails. The energy of the town pulsates along The Strip, a main street buzzing with amusement rides, restaurants, and arcades. The Old Firehouse Winery presents an exceptional wine experience against the backdrop of Lake Erie.
Eddie's Grill, a seasonal fast-food spot, creates nostalgia with its famed footlong hot dogs, while Adventure Zone keeps families entertained with mini golf, go-karts, and bumper boats. The Lakehouse Inn, a bed and breakfast that also houses a winery and spa, assures a rejuvenating retreat. Covered Bridge Pizza introduces pizza lovers to a unique dining experience set within a historic covered bridge. Finally, the public golf course of Geneva-on-the-Lake beckons with its immaculately kept fairways and sweeping views.
Niagara-on-the-Lake, Ontario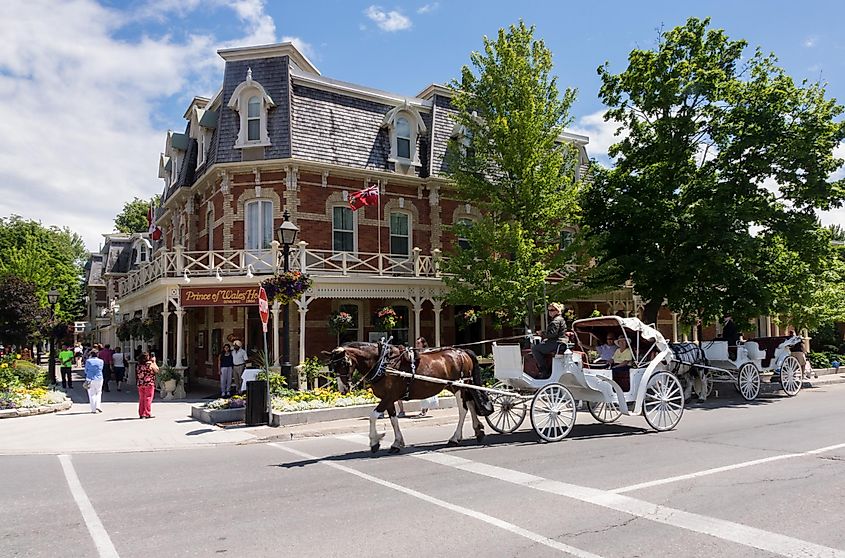 Niagara-on-the-Lake exudes a captivating blend of culture, history, and natural beauty. The town is internationally recognized for the Shaw Festival, a theatre extravaganza featuring the works of Bernard Shaw. Just a stone's throw away, Fort George National Historic Site unveils its military past through gripping reenactments. The Niagara-on-the-Lake Golf Club, as the oldest golf course in North America, provides a classic golfing experience. For connoisseurs, the town is a wine haven, boasting numerous wineries, such as Peller Estates and Inniskillin, offering unforgettable wine-tasting tours.
The Niagara Apothecary Museum transports visitors back in time with its authentically restored 19th-century pharmacy, while the Butterfly Conservatory enchants with a tropical garden teeming with delicate butterflies. Queen Street, distinguished by well-preserved 19th-century architecture and boutique shops, creates a leisurely and unique shopping experience. Culinary delights await at Treadwell Farm-to-Table Cuisine, a restaurant admired for its locally sourced menu and a wine list that leaves no palate untouched.
The towns of the Great Lakes region, each with their unique charm and character, create an inviting and unforgettable tableau of experiences. Embracing a harmonious balance between nature, culture, and community, they exemplify the essence of a simpler, more mindful way of life. Despite differences in geography and individual histories, they share a deep-rooted connection to their landscapes and a collective spirit that is warm, welcoming, and distinctly their own. It is this unifying spirit, resonating through each town, that makes the Great Lakes region a compelling destination for those seeking to witness the joy of shared narratives nestled amidst awe-inspiring natural beauty.