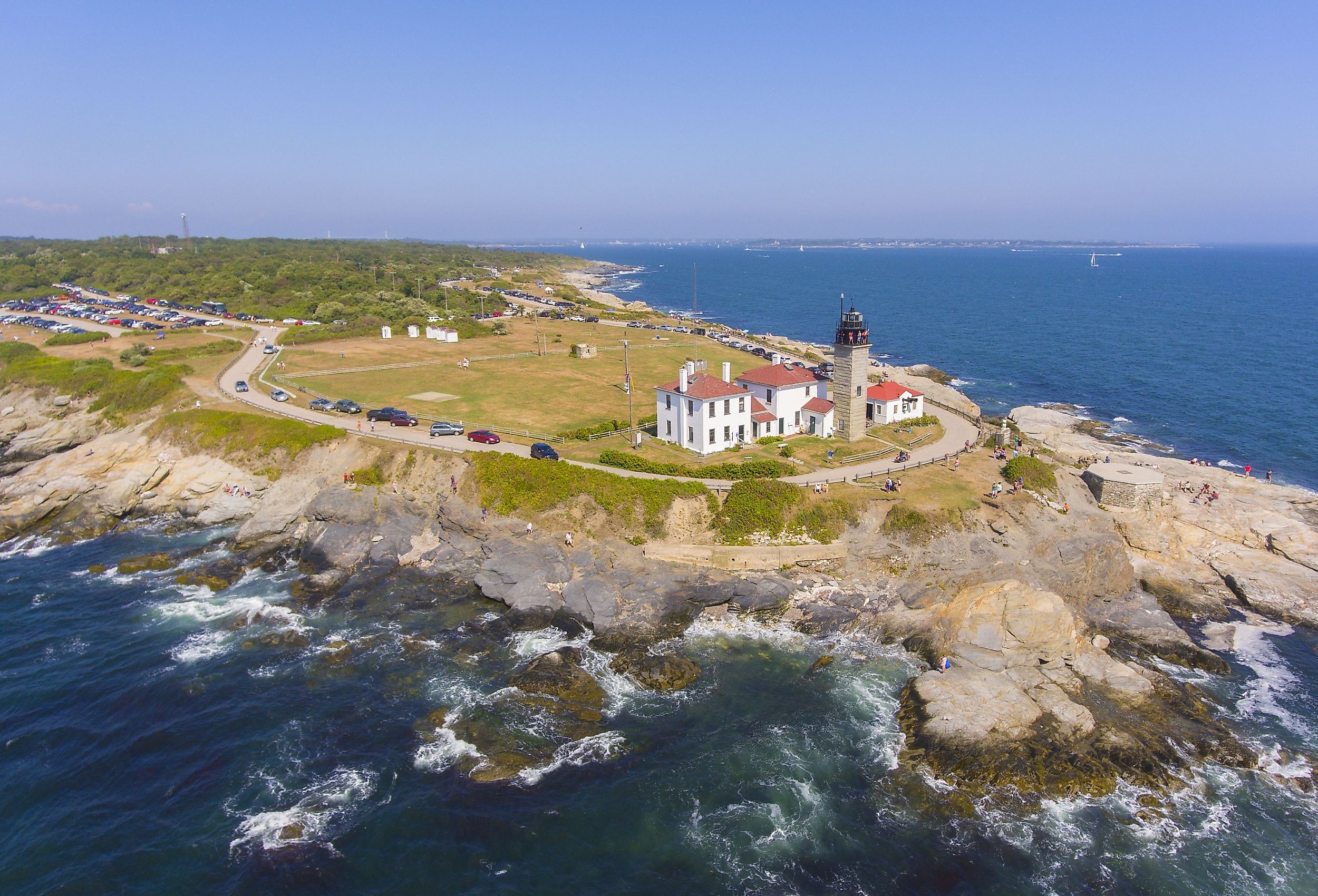 8 Most Charming Towns in Rhode Island
Nestled in New England lies the cozy state of Rhode Island, known for its rolling hills and stunning coastline. Not only is it picturesque but also packed with charming towns that captivate visitors year-round. From quaint fishing villages to vibrant art hubs, these locations are chock full of historical significance and relaxing vibes, ideally suited for a day trip or weekend getaway! If you are seeking delightful destinations in Rhode Island, read on to find out more about the most charming towns in this unique region.
Newport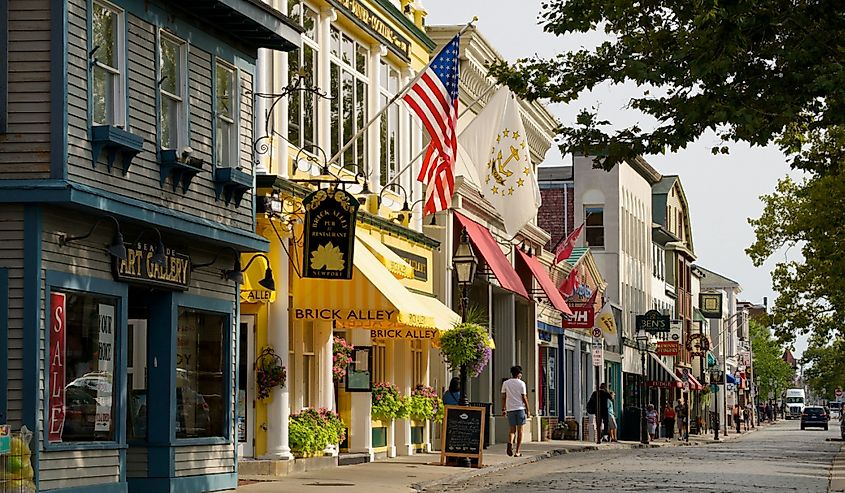 From the beautiful harbor and stunning mansions to its vibrant nightlife spots, Newport is one of the most delightful towns in Rhode Island. Founded in 1639, this historic town has a lot to offer visitors, from outdoor activities at the beaches and parks to cultural attractions like art galleries and museums. The breathtaking Gilded Age mansions are some of Newport's greatest attractions. Take a tour and learn about The Breakers, Marble House, Rosecliff, and other amazing properties built by America's wealthiest families during the late 19th century. You can also take a stroll along Newport's beautiful waterfront and admire views of Narragansett Bay or shop at downtown boutiques for unique souvenirs.
Newport offers plenty of fun for families too. Spend a day at the beach and take part in activities like swimming, kayaking, and fishing. Visit Fort Adams State Park, explore local historical sites, or go on a bike ride along the scenic trails. There are also several parks around town like Ballard's Park and Cliff Walk, which offer amazing views of the ocean.
Bristol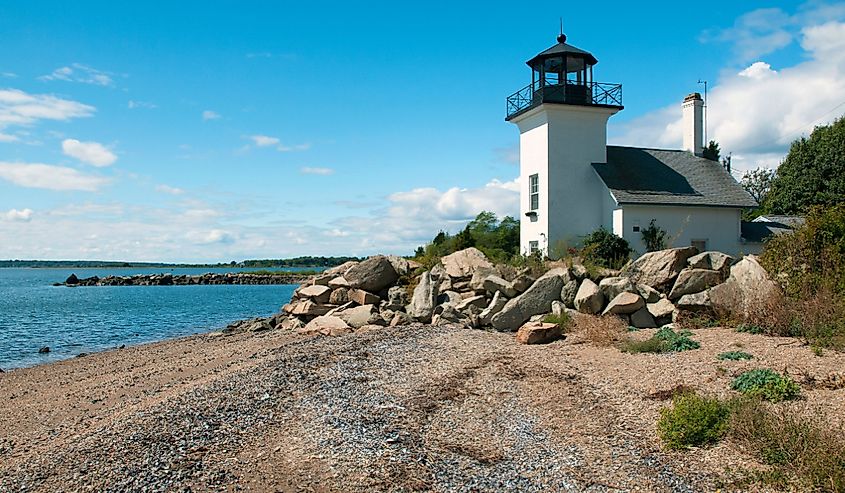 Located on the east side of Narragansett Bay, Bristol has a rich history and plenty of attractions for visitors to enjoy. From its colonial-era buildings, dating back to the late 17th century, to Revolutionary War sites, there is a lot to explore. Colt State Park is a great place for outdoor activities or a boat tour around Bristol Harbor and to find amazing views of the bay from the water. The town also offers an array of excellent restaurants that serve local seafood dishes and much more.
Visitors can check out some of the historic attractions like Linden Place Mansion and Blithewold Mansion & Gardens, which are both examples of stunning Victorian-era architecture. The Herreshoff Marine Museum and America's Cup Hall of Fame is a great place to learn about the historic sailing ships built in Bristol Harbor. You can also find plenty of shopping opportunities from antique stores to boutiques with unique items.
New Shoreham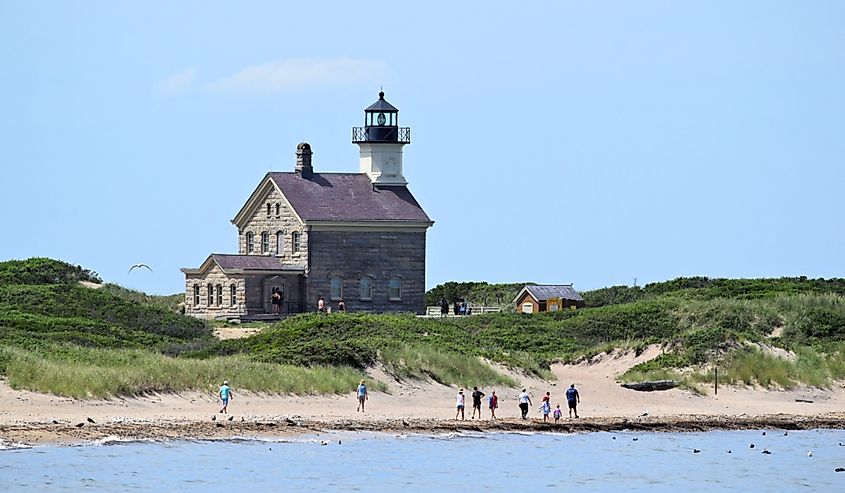 New Shoreham, located on Block Island, a small island located off the coast of Rhode Island, is an idyllic destination for beach lovers looking to admire its stunning shoreline and ample wildlife. Home to some of the earliest settlers in the state, New Shoreham is one of Rhode Island's most pleasant towns. Visitors can explore this picturesque destination by foot or bicycle and make their way around to sites such as Ballard's Beach and Mohegan Bluffs. Both locations offer breathtaking views of the ocean that are sure to delight visitors.
Old Harbor is another must-visit spot when on Block Island. This quaint village offers a variety of shops, restaurants, and galleries for visitors to explore during their stay. A boat tour of Block Island is the perfect way to take in all its beauty. The sights on this tour will astound visitors as they explore different parts of the island, including lighthouses, secluded coves, and unique wildlife habitats.
Hope Valley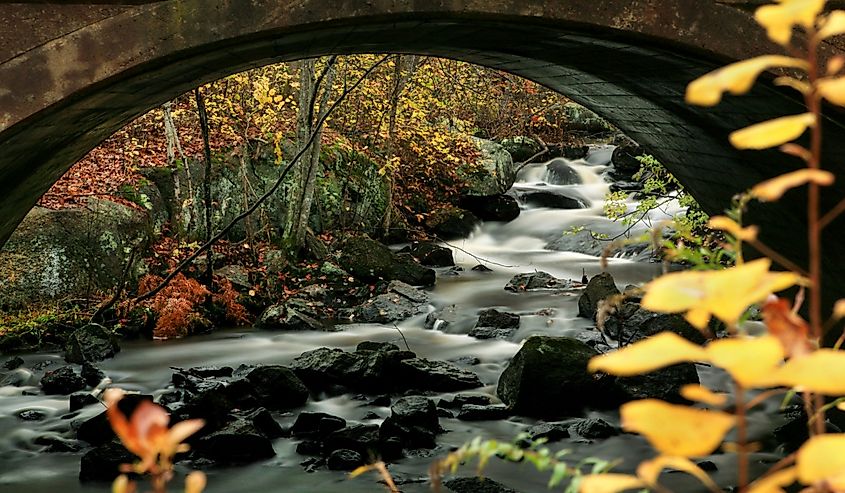 Hope Valley is a rural, charming village located southwest of the state. It is home to plenty of natural beauty and outdoor activities for visitors to explore. From wooded trails, open fields, and conservation areas, Hope Valley has something for everyone who loves nature and the outdoors.
Bird watching is a popular activity here among locals and tourists alike because of its abundance of wildlife and bird varieties. The town also offers excellent fishing spots and horseback riding is available in some parts of Hope Valley. Many riders take advantage of its picturesque scenery while taking a leisurely ride through the countryside.
When finished with your outdoor activities, take the kids to Festival Farm, where they can experience a nice hayride. In town, there are several restaurants and cafes where you can grab a bite to eat or enjoy a cup of coffee. The area also boasts unique antique shops and art galleries for visitors to explore.
Tiverton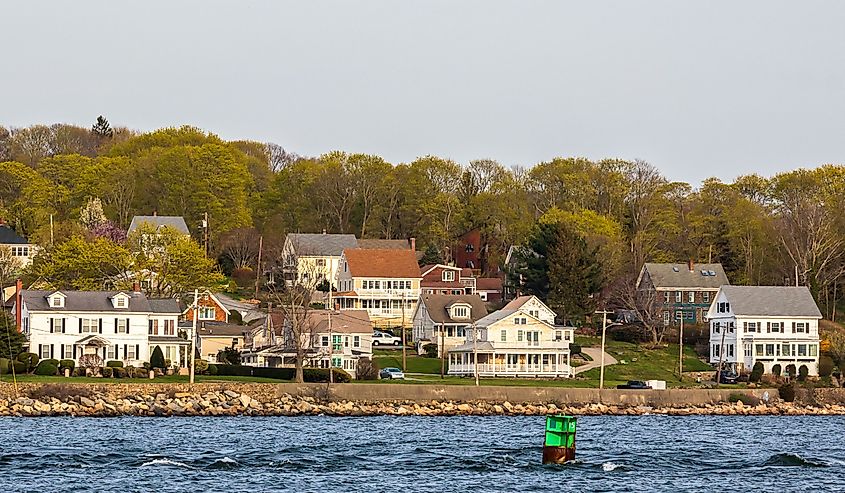 Located on the eastern shore of Narragansett Bay, Tiverton offers a great combination of natural beauty and recreational activities. The town boasts stunning beaches such as Fogland Beach and Grinnell's Beach, perfect for sunning, swimming, and strolling along the shoreline. You can also explore nearby attractions like Tiverton Public Library or take part in outdoor activities such as biking, kayaking, canoeing, fishing, and hiking.
The town also features wonderful restaurants with mouth-watering cuisine ranging from seafood to Italian dishes that can satisfy any taste bud. For fresh produce check out the local farmers' markets and shops around town. If you are looking for a great place to stay, there are several comfortable hotels in the area.
Jamestown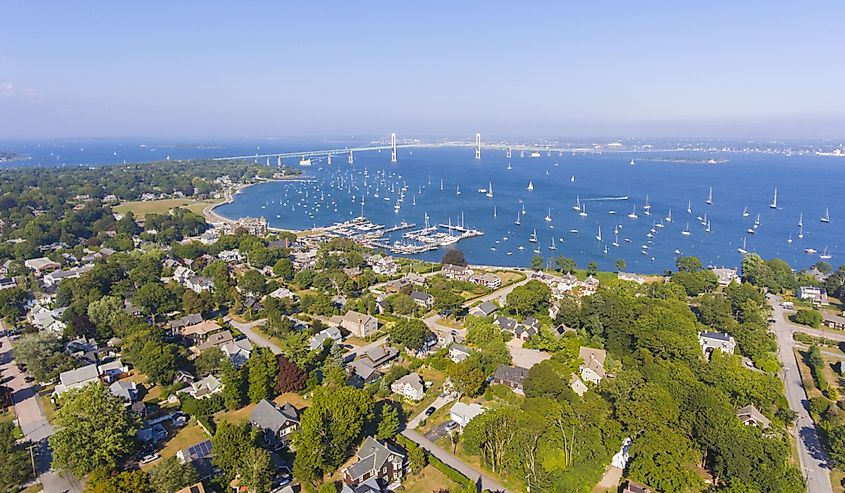 Located on Conanicut Island, this small coastal town offers its visitors some of the most breathtaking natural beauty. Mackerel Cove Beach and East Ferry Beach are two of the area's most popular beaches, with sparkling white sand and crystal-clear waters perfect for swimming and relaxation. Visitors can also take advantage of Fort Wetherill State Park or Beavertail Lighthouse Museum & Park for a unique experience.
For those who love to be out on the water, Jamestown has plenty to offer in terms of sailing, fishing, kayaking, and more. Additionally, many restaurants serve fresh seafood dishes from local catches, as well as cozy pubs and cafes. No matter what your preference is, you will find it in Jamestown. With its quaint charm, stunning beaches, and abundance of activities to choose from, it is no wonder that Jamestown has become one of Rhode Island's most beloved towns.
Woonsocket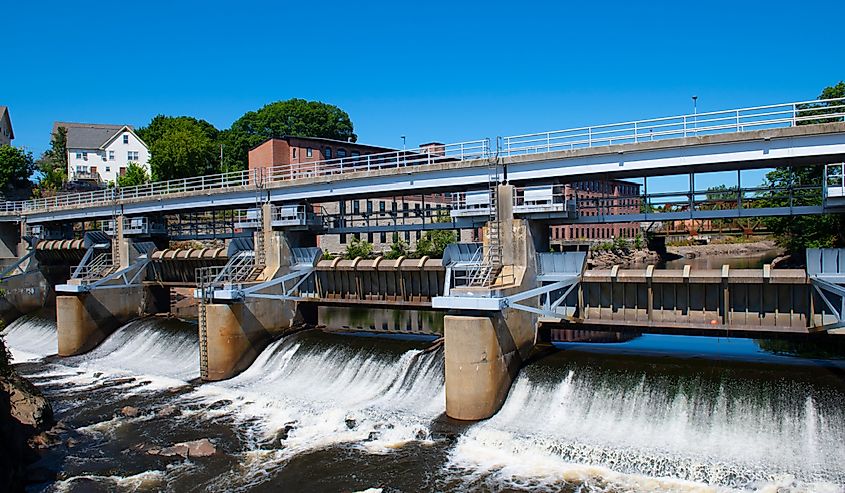 Located in northern Rhode Island, this vibrant city offers something for everyone. From its many parks and recreational activities to its diverse shopping options and restaurants, Woonsocket has charm and character. The Museum of Work & Culture is a must-see for visitors to Woonsocket. This museum tells the story of the area's history and how immigrants shaped it into what it is today. Visitors will also enjoy exploring the nearby Woonsocket Falls Dam, the largest waterfall on the Blackstone River. Other attractions include various historical sites, churches, and monuments throughout the city.
For shoppers, there are plenty of stores to explore. There are several antique shops in the area, offering one-of-a-kind finds. When it comes to dining, Woonsocket has something for everyone's tastes. From seafood restaurants along the riverfront to Italian eateries downtown, there is no shortage of delicious places to try out. Local pubs offer both craft beers and pub grub while cafes provide ideal spots for coffee and treats.
Westerly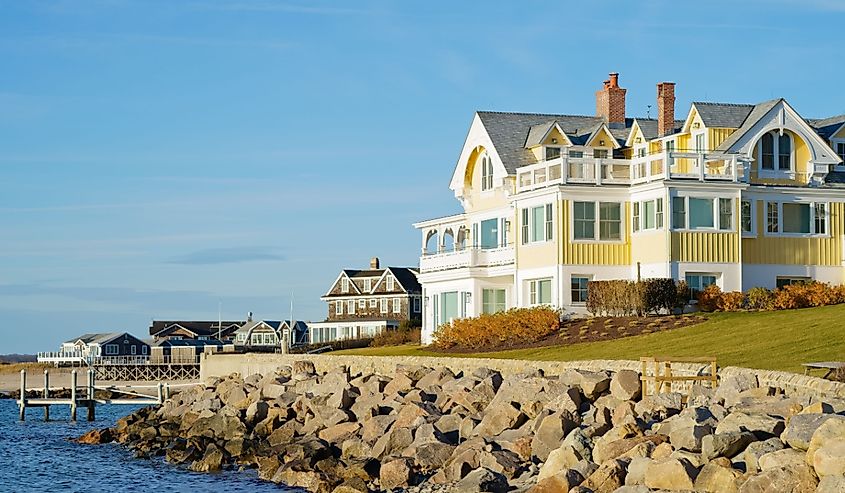 Westerly is an attractive coastal town located in Rhode Island. With its stunning beaches, tranquil parks, vibrant restaurants, shops, and nightlife spots, there is something for everyone to enjoy. For beach lovers, Westerly has a variety of beautiful places to explore. Weekapaug Beach offers breathtaking views of the Atlantic Ocean, with plenty of room for swimming, surfing, or relaxing on the shore. East Beach is another popular spot nearby for sunbathing and waterfront activities, such as fishing and boating. Meanwhile, Misquamicut State Beach boasts soft sand dunes and clear waters that make it ideal for swimming or soaking up some sun.
Those looking to relax can take a stroll around Wilcox Park where they can enjoy the lush greenery and tranquil atmosphere. There are also plenty of shopping options, from boutique stores to well-known retailers, for visitors to find something special. For those looking for a fun night out, Westerly has a variety of entertainment venues, including bars, live music venues, and nightclubs.
Rhode Island is a charming state with equally beautiful towns. Whether you are looking for an escape to explore miles of beaches or vibrant city scenes, you can find it in one of the eight most charming towns in Rhode Island. From a historical port town to scenic fishing villages, there is something special about every one of these towns. So, whether your perfect getaway involves wandering through shops or walking along the beach, you will be sure to find something that suits your tastes in this small New England state. With its unique culture, exquisite landscapes, and friendly people, Rhode Island has earned its place as one of America's top vacation spots.