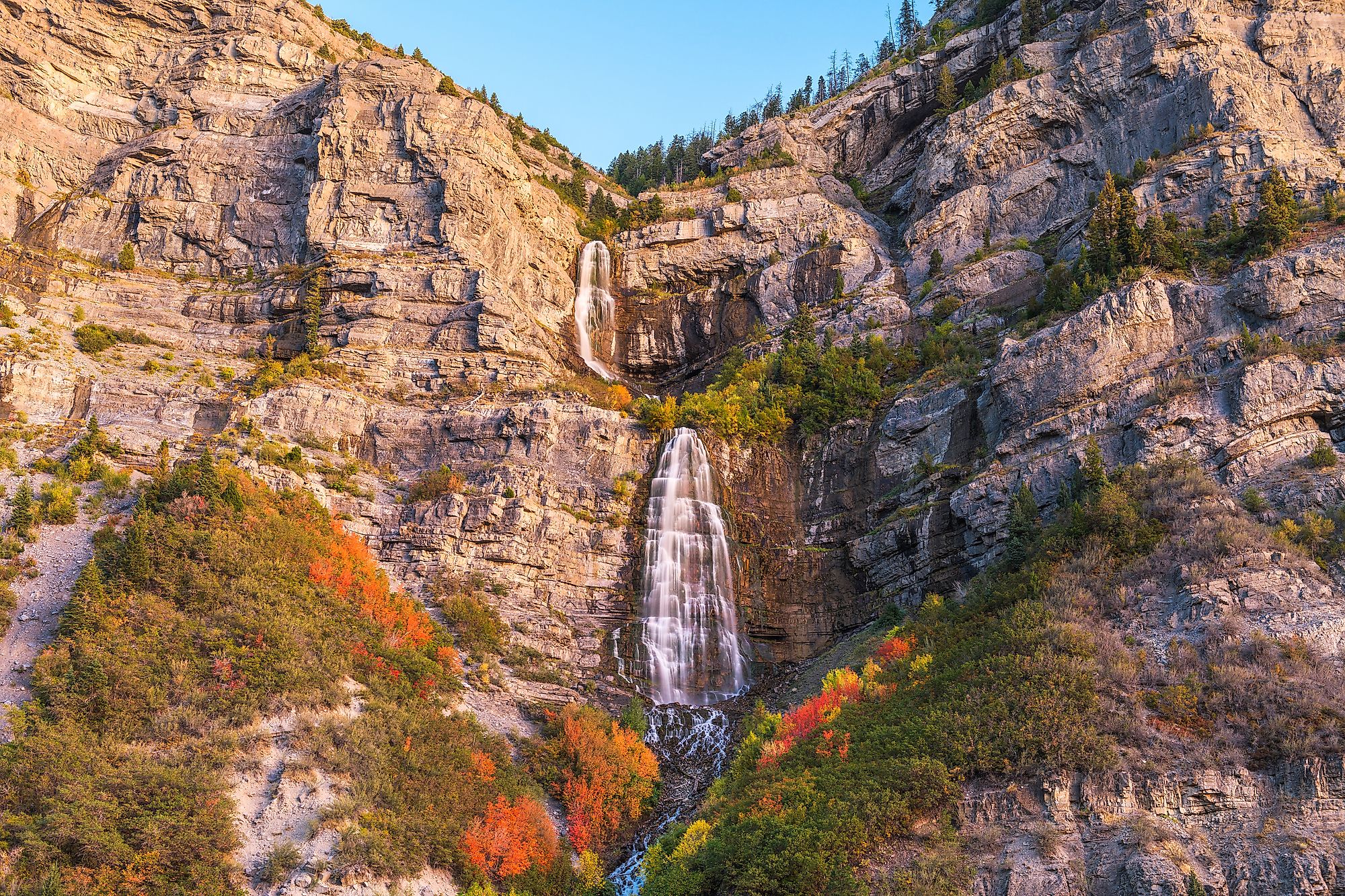 Provo Canyon is situated in Wasatch County, Utah. Bridal Veil Falls, Sundance Mountain Resort, Alpine Loop Scenic Byway, Squaw Peak, and the Provo River can all be reached via Provo Canyon. This canyon exemplifies the Wasatch Range's majesty and, in particular, the magnificence of Mount Timpanogos. This 28-mile byway winds through the expansive and beautiful Provo Canyon, whose twisted rock walls and jagged rock formations indicate the dramatic energies of a former epoch. The canyon is well-known for both its scenic features and useful properties. Between the lowlands to the east and west of the Wasatch Mountains range, Provo Canyon has been used as a transportation route.
Geography Of The Provo Canyon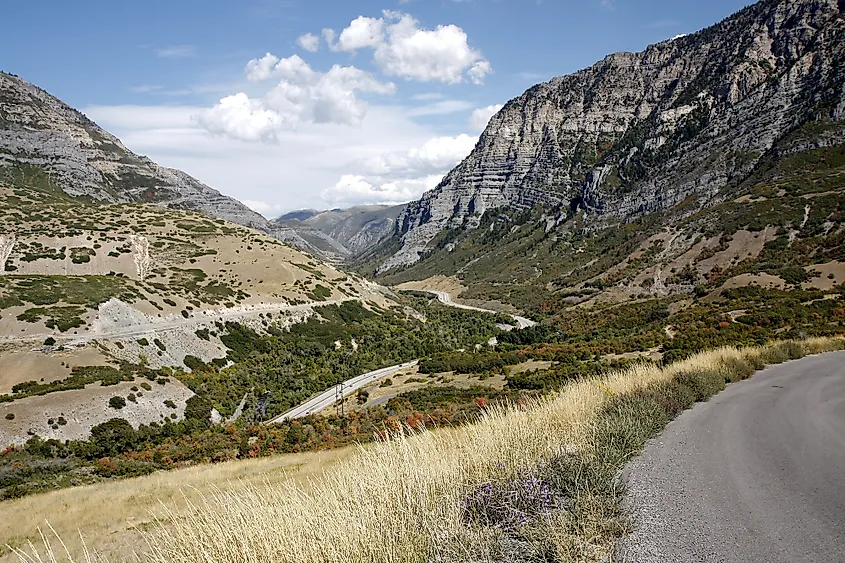 Between Mount Timpanogos in the north and Mount Cascade in the south is Provo Canyon. From Heber Valley to the Provo/Orem region, Provo Canyon is about 24 miles long. It connects Heber Valley with Utah County as the main road and is open all year. The reservoir, which has a maximum depth of 120 feet and a surface area of 150,000-acre-feet, is seven miles long and three-quarters of a mile wide when it is filled. The Provo River, whose sources are in the Uinta Mountains, serves as Deer Creek Reservoir's primary water source. 
Geology Of The Provo Canyon 
This stunning canyon's history spans from the Precambrian (about 700 million years ago) through the Wasatch fault and Lake Bonneville, which at its height approximately 18,000 years ago covered much of western Utah. Visitors can make out features well and put together the canyon's past thanks to the excellent rock exposures. Mineral Fork Tillite glacial deposits make up the oldest rocks. A substantial layer of Cambrian to Permian-aged Paleozoic rocks, all distorted into an asymmetric, overturned fold during the Sevier orogeny, a mountain-building event that occurred between 140 and 50 million years ago, lies on top of the tillite. At the entrance of the canyon, which is now cut by a recent alluvial fan, deposits from the Provo and Bonneville levels of Lake Bonneville can be found. The upper sections of the canyon were carved by glaciers during the Pleistocene. Excellent exposures of Wasatch fault-related structures are also seen at the canyon's entrance. 
Climate 
Provo experiences hot, dry, and largely clear summers and chilly, snowy, and partly cloudy winters. The average annual temperature ranges between 20°F and 90°F, rarely falling below 7°F or rising above 97°F. Late June to early September is the perfect time of year to visit Provo for warm-weather activities. Provo often experiences its first winter snowfall in November. However, it is not unusual for snow to begin falling in October. The last snowfall of the season often occurs around April. But between March and May, it can stop snowing at any time. The months of June through September are often snow-free. With an average increase of 90°F and a minimum of 61°F, July is the hottest month of the year, and with an average decrease of 20°F and a maximum of 35°F, January is the coldest month of the year.
Wildlife In The Provo Canyon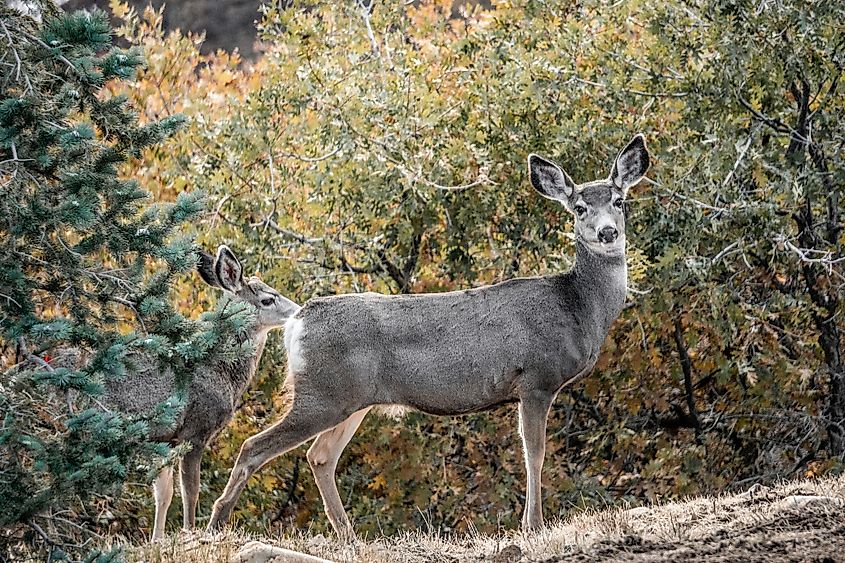 Provo Canyon is home to a diverse range of animals in a very small region. This region is home to big horn sheep, black bears, bobcats, coyotes, elk, moose, mountain goats, mountain lions, and mule deer. The Provo River in Utah is a world-class, self-sustaining brown trout fishery where all brown trout reproduce naturally without being stocked. The upper reaches also contain Rainbow Trout, Cutthroat Trout, and even Brook Trout.
Brief History Of The Provo Canyon
The Provo Canyon Guard Quarters, one of only three existing fortifications constructed by the Mormons during the Utah War as a defense against the impending onslaught of the U.S. Army, was built in 1857–1858 and is historically significant. The Provo Canyon breastwork was the smallest fortification used during the Utah War, and due to its location, it had the lowest chance of being used in defense against an army. There were ten men assigned to duty. The circular breastwork had a commanding view up the canyon and was situated on a conspicuous elevation on the north side of the canyon, just across from Bridal Veil Falls. Because Johnston's Army opted not to descend Provo Canyon and because the war didn't fully materialize, the guard quarters were never involved in any of the real events of the conflict. In addition to its involvement in the Utah War, the Provo Canyon Guard Quarters were also used as a lookout post to track the Indians as they marched up and down the canyon. 
Attractions In The Provo Canyon
Vivian Park
Historic Vivian Park has been a feature of Provo Canyon almost from the beginning of the settlement of Utah Valley. In a land patent from 1888, William Ferguson received the first deed to this region. To provide canyon visitors with a comfortable resting and dining area, Ferguson started what came to be known as "Billy's Place." The region was promoted as a getaway destination at the turn of the 20th century after it changed ownership. Cabins were constructed, and the area quickly filled with various forms of entertainment, including a dance hall with live music, some excellent restaurants, and a boat rental operation. Vivian Park was designated as a Utah County public park in 1974. 
Sundance Mountain Resort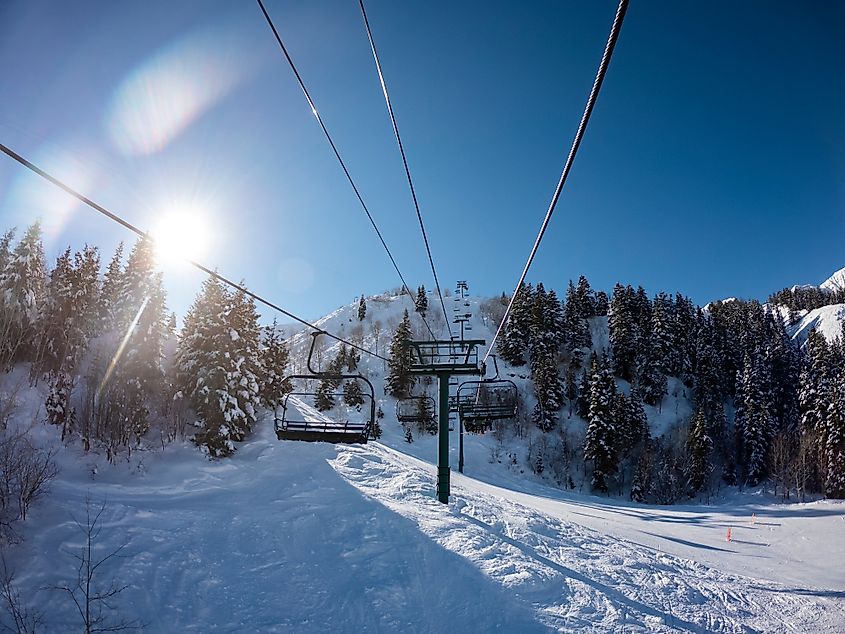 Summer guests at this well-known, all-year-round luxury mountain resort can partake in zipline tours, bike riding, hiking, beautiful chairlift rides, horse riding, fishing, art workshops, outdoor summer shows, and concerts. With a 2,150-foot vertical drop, winters provide a particularly close-knit experience for all levels of skiers and snowboarders. 
Bridal Veil Falls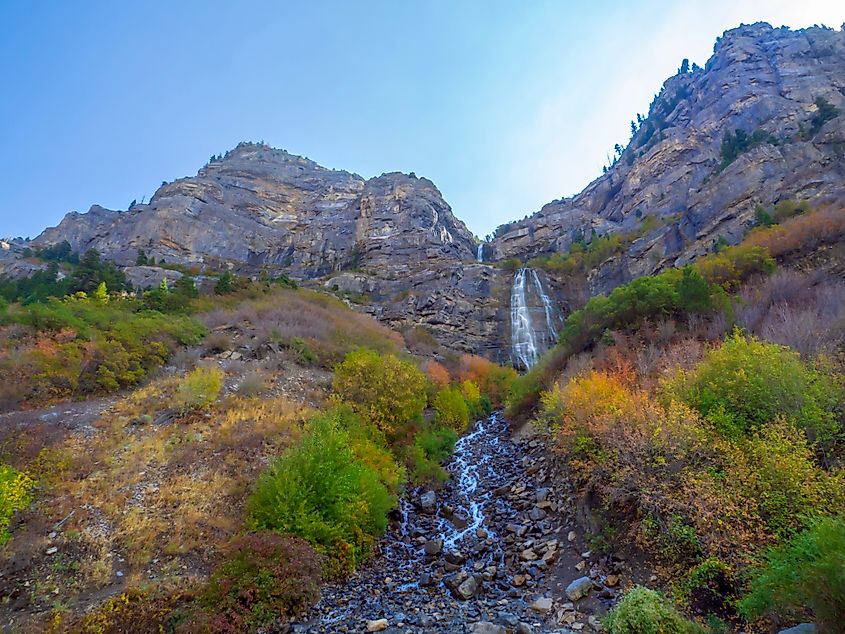 Natural waterfall Bridal Veil Falls is located in picturesque Provo Canyon. It is conveniently reachable by a trail that leads to the parking area. Although access may be restricted in the winter owing to snow, the trail to the falls is open all year. Bridal Veil Falls Park features grassy picnic areas, plenty of parking (in a few parking lots), and picnic tables with grills. Bridal Veil Falls can be reached quickly along the paved Provo River Parkway Trail from Bridal Veil Park, which is near the Provo River. The Bridal Veil Falls Tram has been shut down permanently. It stopped working in 1996 after being wrecked by an avalanche.
In addition to Provo's attractions, the canyon is an excellent outdoor research facility. Because of the canyon's unique geology, biology, and plants, scientists and students have known about it and examined it for a long time. Rock climbers, hikers, and other nature lovers also enjoy it as a destination. Visitors can find all they need close to the canyon's mouth, including parking, bathrooms, a lecture amphitheater, and a covered tent with picnic tables.