As a vacation destination, Hawaii has few equals, perhaps none. The only US state wholly made up of islands, Hawaii's surreal landscape, stunning beaches, and forested mountains make it a place one will want to travel to on a whim. And as far as beaches go, Hawaii is home to some of the finest beaches in the world. That means if one's idea of a weekend getaway involves taking a leisurely dip in some calm, turquoise waters or just strolling barefoot on an uncrowded beach whose sand can be white, green, pink, or even black, the 50th state will be the default destination. And this is the thrilling part. Of Hawaii's more than 150 cities and towns, only Honolulu has a population of more than 50,000. Hawaii boasts a cornucopia of charming small towns, perfect for a weekend escape, the best of which we highlight in this article.
Haleiwa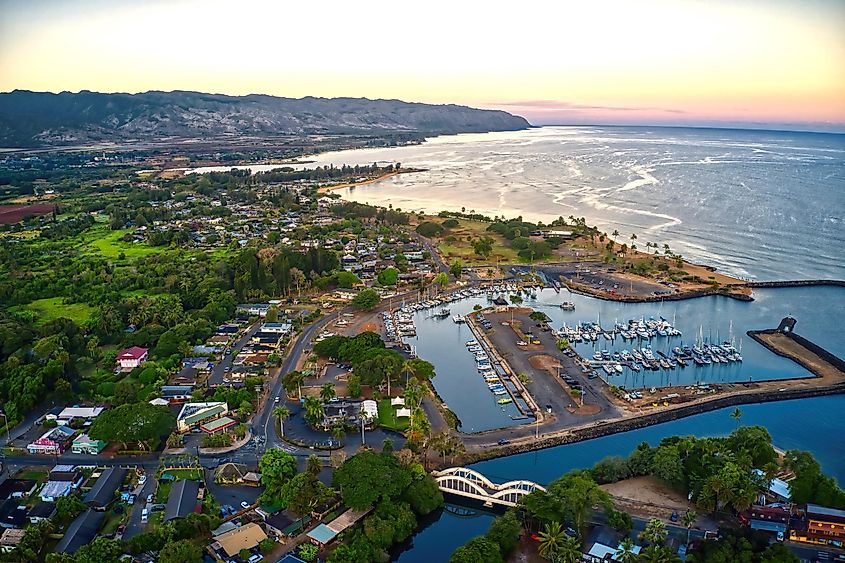 Located in Honolulu County and boasting an estimated population of only about 5,000, Haleiwa is evidently small. However, size is not Haleiwa's most prominent attribute. Curled up on the northern shore of Oahu, with an irresistibly sleepy and laid-back look, Haleiwa will effortlessly entrap visitors with its incredible beaches, eclectic art galleries, and tongue-wetting restaurants. Haleiwa is also known for its creative vibe. For beach lovers, however, Haleiwa's Aliʻi Beach Park, three or four steps from town because it is set on a very shallow reef, is a fantastic place for swimming, surfing, and snorkeling. Moreover, if one wants to watch turtles roaming on the beach as the weekend rolls on, the fact that Laniakea Beach is also known as Turtle Beach — should be convincing enough. 
Old Koloa Town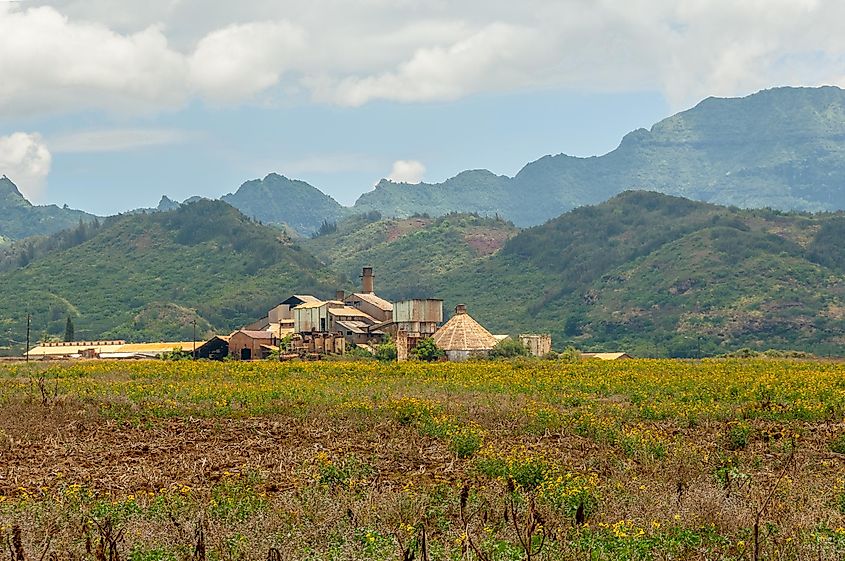 Nestled on Kaua'i's south shore in the town of Kōloa is Old Koloa Town, one of the most historic towns in the 50th state. Its name alone is a perfect hint. For instance, Old Koloi is home to Hawaii's first successful sugar mill. Opened 26 years before the American Civil War, the Old Sugar Mill of Koloa would quickly set the pace for sugar farming in the islands of Hawaii. A weekend that involves admiring several monuments, including the Old Sugar Mill, a number of geological sites, and several historic buildings that line the 10-mile-long Kōloa Heritage trail, will promptly explain the town's popularity. For history buffs, a visit to Old Koloa Town will feel like a journey back in time. Besides, the Spouting Horn blowhole, an irregular geyser that shoots to almost 50 feet in the air and which locals believed was the moistened breath of a trapped lizard, is an attraction no one should miss.
Lanai City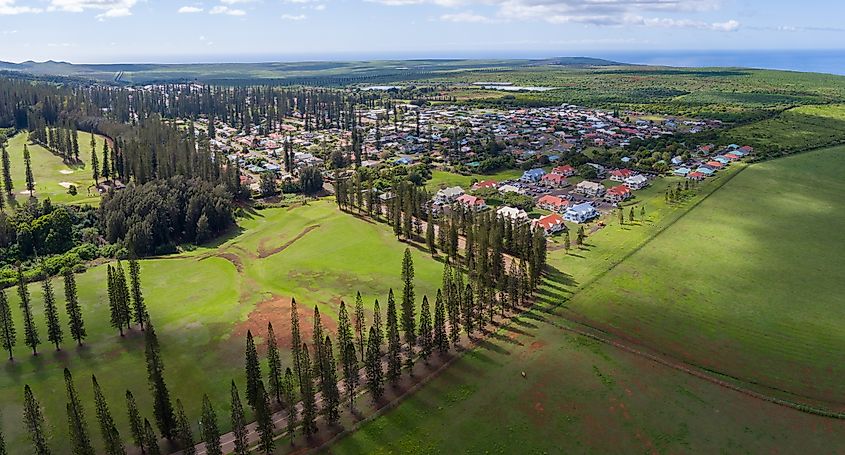 The island of Lanai, the sixth largest island in the state, because of its complete seclusion and inaccessibility, is the ideal place to wind down after a week filled with the noise of honking horns, the suffocation of crowded streets, and the pressure of work. Nestled about 40 miles west of Maui, visitors will find Lanai City, the island's only major town, a beguiling picture-perfect paradise difficult to turn the back on. Once nicknamed "Pineapple Island" because it was home to what was once the largest pineapple plantation in the world, the smallest inhabited island in Hawaii often regales visitors with its panoramic views, pristine beaches, and laid-back charm. And less than an hour from the city, the Garden of the Gods, as Keahiakawelo is known, is a geological marvel worth checking out.
Naalehu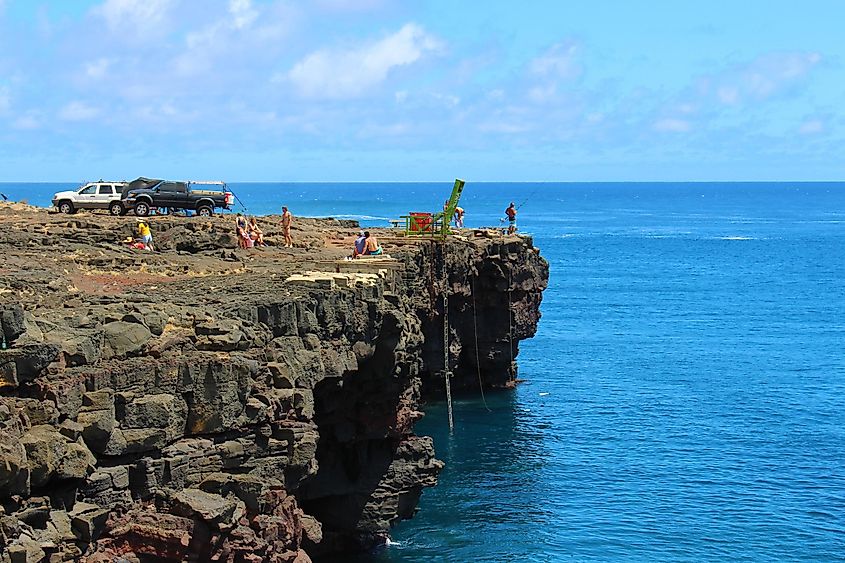 Hawaiian for "the volcanic ashes," Naalehu is the southernmost town in the United States. Located in Hawaiʻi County, the biggest of Hawaii's five states by land area, Naalehu has an estimated population of only 793 as of 2023 — according to World Population Review. A world-famous attraction no one will want to miss on a trip to Naalehu is Papakōlea Beach. Also known as Green Sand Beach or Mahana Beach, Papakōlea is the only beach with green sand in the United States and among only a handful on the planet. Located about 15 miles from Naalehu Post Office and about six miles from South Point, Papakōlea Beach is, however, remote and will involve both driving and hiking. Regardless, who can let slip the chance to walk on the country's only beach with green sand?
Holualoa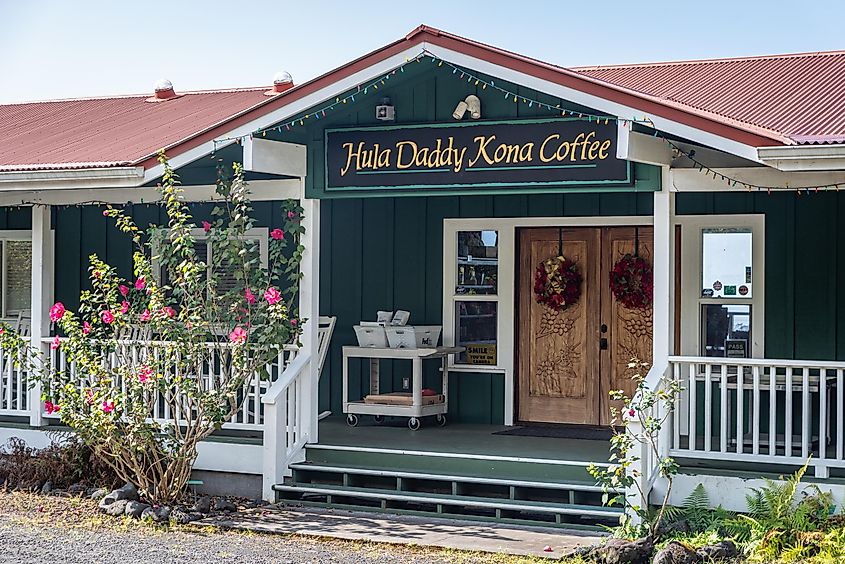 Curled up between Kailua-Kona and Keauhou, a region famous for Kona coffee production, a species reputed to be one of the finest in the world, is Holualoa, a small, charming town whose population is not more than 2,000. The drive to this town, comprising mile after mile of unbelievable beauty, is alone a foretaste of the town's promise. First established as an agricultural community, Holualoa has a coffee reputation that goes back two centuries. While there's a whiff of that history in the town's air and look, the town has more to offer. Visitors will find a decent variety of shops, eclectic art galleries, and a couple of restaurants to fill up a slow-paced weekend. A day spent in this incredibly picturesque little village, with all the flowers and the amazing ocean views — is one well spent.
Hanalei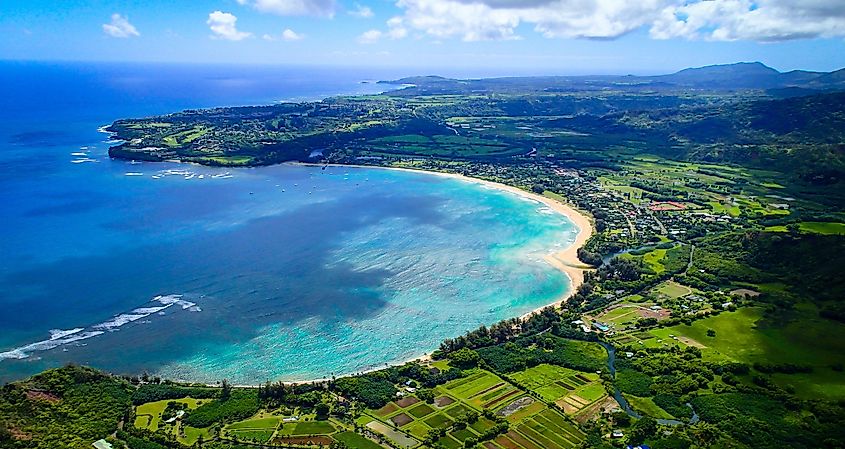 If your ideal weekend is a blend of some beach experience, views and all, with some of the most breathtaking mountain vistas, then Hanalei, placidly nestled on Kauai's north shore, checks both boxes. After getting to the town through a beautiful one-lane bridge, visitors immediately come under the bewitching spell of an amazingly bucolic environment and the allure of a small but authentic town. For views that will stay in mind forever, Kauai's taro fields, framed by majestic mountain vistas, and watered by the Hanalei River, is nothing short of poster card beauty. And while the fresh air would alone be an excuse to visit this little jewel, the many art galleries and historic sites — would see a weekend gone in a blink. But that notwithstanding, it would be a shame to miss the Hanalei Valley Lookout.
Makawao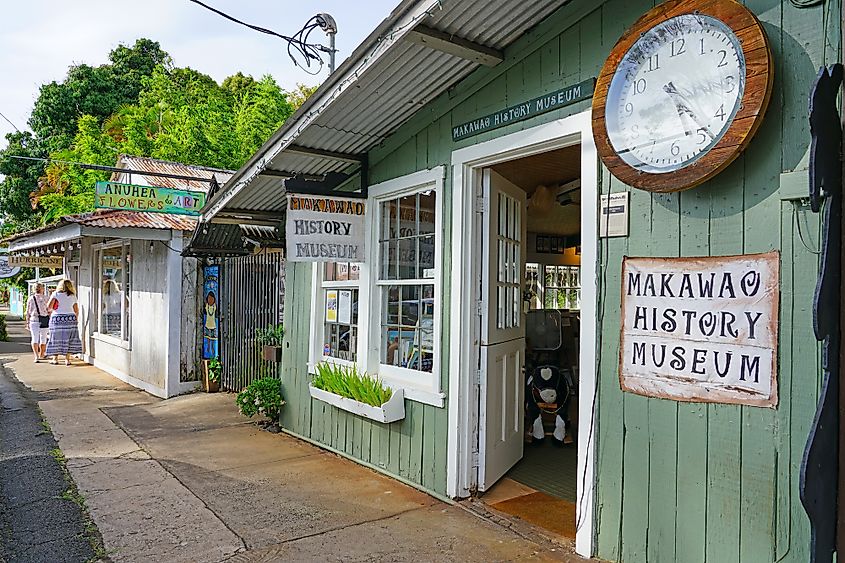 Granted, Makawao, with its population of about 7,000, may not be strictly classed as a small town. This is because the US Census Bureau's idea of a small town is one that is not more than 5,000 inhabitants. Many, however, may agree that a city with a population of 7,000 is still, in essence, a small one. But technical definitions aside, Makawao, famous for its Cowboy history, is among the finest small towns in Hawaii. Many recognize it as the Cowboy Capital of upcountry Maui. While that reputation may be gone, unnoticeable, or on its way out, visitors to Makawao can spend a weekend strolling down the town's Baldwin Street, checking out the many boutiques, gift shops, and eateries that line the street, and picking up an item of need or fancy. And a little out of town, Makawao Forest Reserve will provide a serenity that is of a still and exquisite brilliance. With the town's irresistible calm, no one will question why Makawao is among the six best cities to retire in Hawaii.
He'eia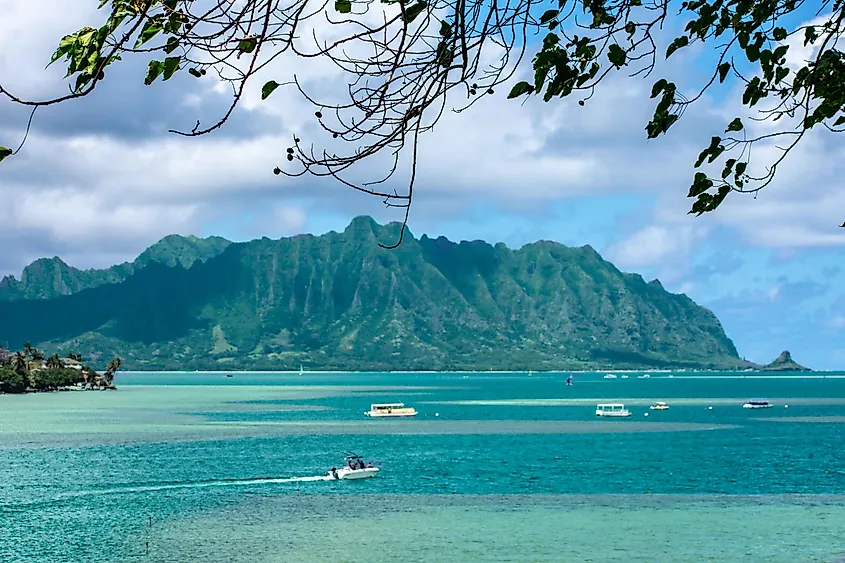 According to World Population Review, the small, charming town of He'eia has a population of 5,013 as of 2023. This makes it the 58th largest city in the 50th state. Nestled on the eastern side of Oahu, a region known for its peaceful villages that lie between spectacular mountain ranges and a turquoise sea, He'eia is hands-down one of the best places for a quick weekend getaway. A visit that includes grabbing amazing views of Kaneohe Bay, the largest sheltered body of water in the main Hawaiian Islands, will be a visual feast worth every minute. Besides, the Ko'olau Mountains, a ruggedly pristine dreamscape around the area, is a sight you will want to take in slowly and unhurriedly.
What Rome, Egypt, or Greece—is to a history buff — is what Hawaii is to a vacation seeker, especially one who just wants to enjoy nature in a region of the world unparalleled for its breathtaking beauty. The exciting part is that the 50th state has many small, charming towns, each of which provides a perfect base from which to explore nature at its finest. From Haleiwa, which is curled up on the northern shore of Oahu, to Makawao, a small town of about 7,000 famous for its cowboy history, Hawaii has it all.