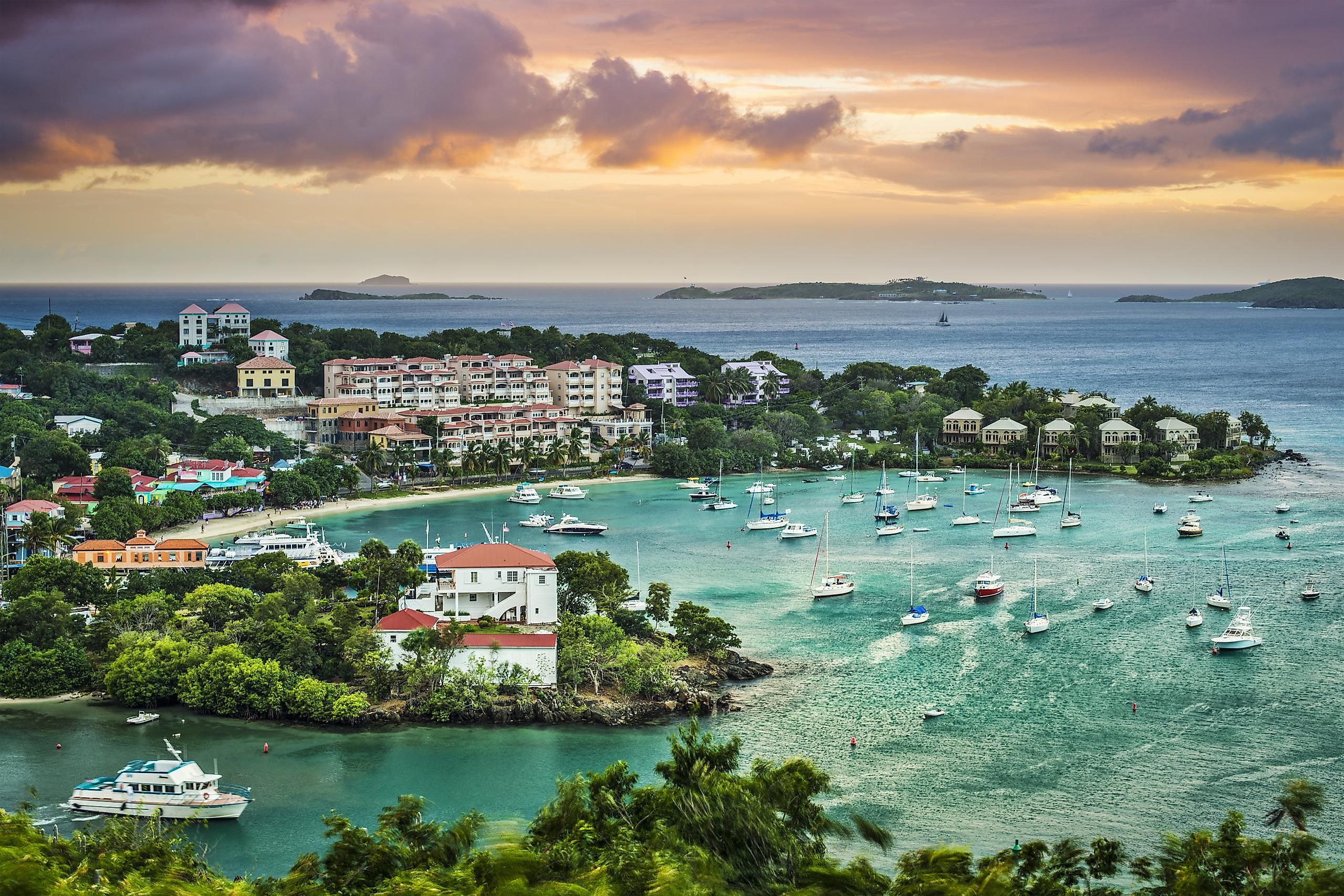 7 Small US Towns for a Warm Winter Getaway
While many "weather-through" when the snow hits the nation, others follow the sunshine to a warm-winter getaway-destination. These seven small towns in the U.S. offer different scenarios for a cozy way to beat even the worst case of winter-blues. 
St. John, U.S. Virgin Islands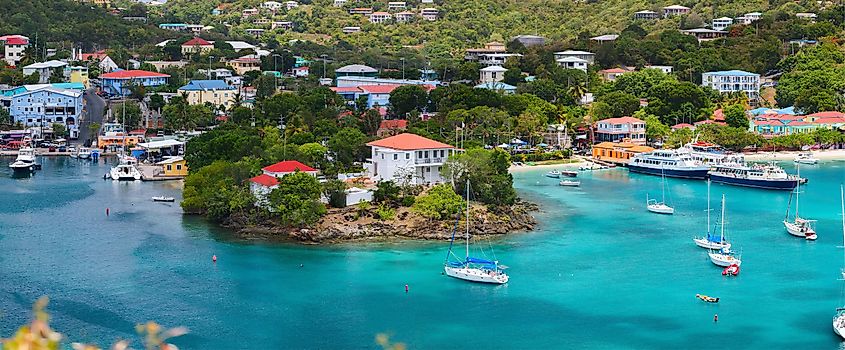 The idyllic U.S. Virgin Isle is a hedonist paradise with island scenery and perfect weather throughout winter. Its balmy temperature-range between 75 to 85 degrees Fahrenheit and lots of sunshine attract secret beach destination seekers on a getaway from the snow. The remote St. John is set-off Florida's southern tip, past the larger St. Thomas. The year-round respite and scenic heaven is most popular among vacationers from the nation's coldest parts, as well as other northern countries.
The island with few residents offers a small-town feel, and many resorts adorned in tropical scenery, with a wide range of amenities. The splendid beaches boast soft, white-sand shores bounded by crystalline aquamarine waters, and sheltered by dense wilderness. The Trunk Bay's crescent-shaped stretch of sand is known as one of the best beaches in the whole Caribbean for swimming, snorkeling, and sunbathing, along with excellent facilities. The small island is an optimal R&R warm-weathered getaway one can easily explore in-entirety, with diverse sights, Caribbean atmosphere, and tons of engagements.
Key West, Florida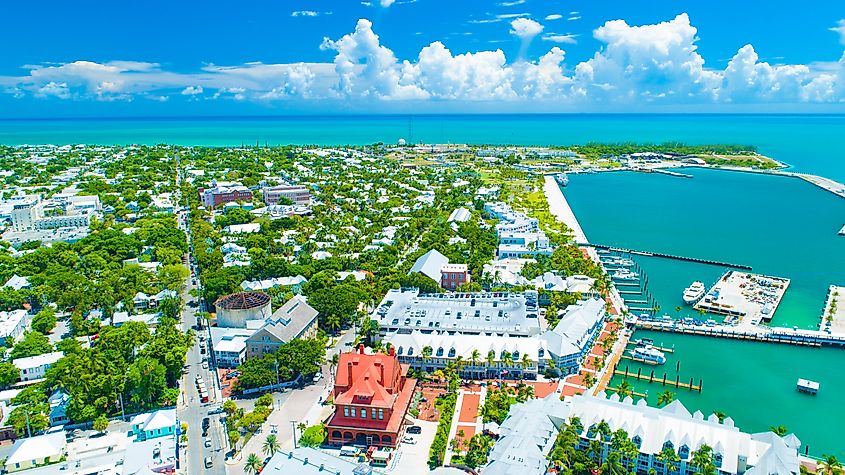 Key West is set-off Florida's southern tip, with tropical-like environment known of the Florida Keys chain of islands. Winter omits the state's southernmost town for the best Caribbean-inspired warm-weather getaway any time of year, with temperature highs around 75 ˚F (23.9 °C) during the coldest months. The pristine white-sanded beaches lined with palm trees and bounded by warm, turquoise waters, feel heavenly-alien after a snowfall in other parts of the country. Other water activities include snorkeling, jet skiing, kayaking, and parasailing.
The town's streets brim with a prominent Bohemian vibe and architecture for endless wanders and many places to sit down and absorb the sunny atmosphere. Foodies will cry-out in hedonistic pleasure at the seafood galore and Caribbean cuisine, including best eats with views at the Blue Heaven, Eaton Street Seafood Market, and Kim's Kuban. The beautiful beaches and the balmy weather promise little-to-no rain, and no chance of hurricanes. Although wintertime is the high season for tourism in Key West, there are tons of accommodating options to book in advance, including hotels to resorts.
Delray Beach, Florida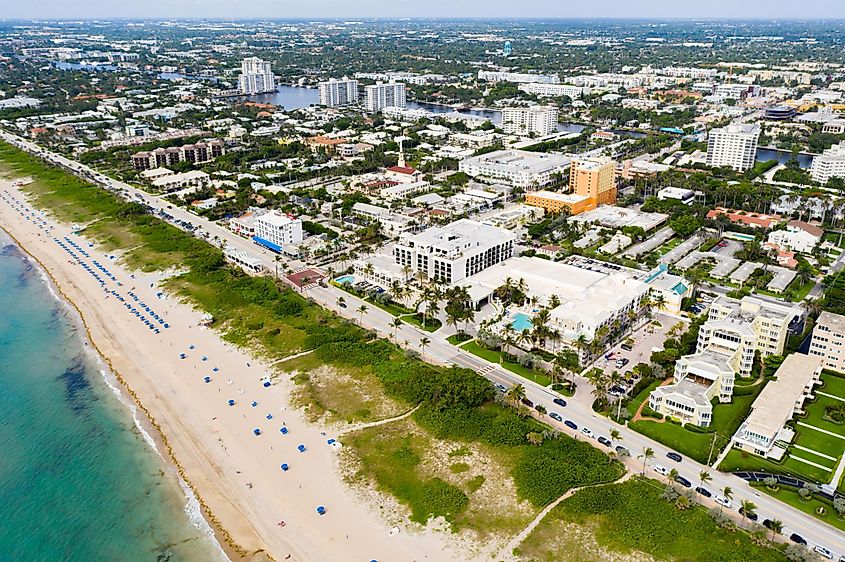 One will not need others to keep warm under Florida's constant sunshine on the uncrowded spread of Delray Beach. The town offers a perfect respite with a cozy center-full of attractions to keep busy on a getaway from the cold. Its, sunny streets are laden with boutiques and selection stores for holiday-shopping, art galleries, and great cafes and restaurants for sunset meals with water views. One must visit the wondrous Morikami Museum and Japanese Gardens for a serene stroll and relaxation within scenery. The natural attraction was masterfully-crafted by Hoichi Kurisu, comprising six lush, authentic Japanese gardens that transport one into different periods of various Japanese gardening styles. There is a Pan-Asian cuisine cafe and distinctive gift shop for one-of-a-kind jewel to bring back as a memory or souvenir from the pleasure-filled experience. The attached museum demonstrates traditional and contemporary Japanese culture through exhibits, educational events, and a famous bonsai display.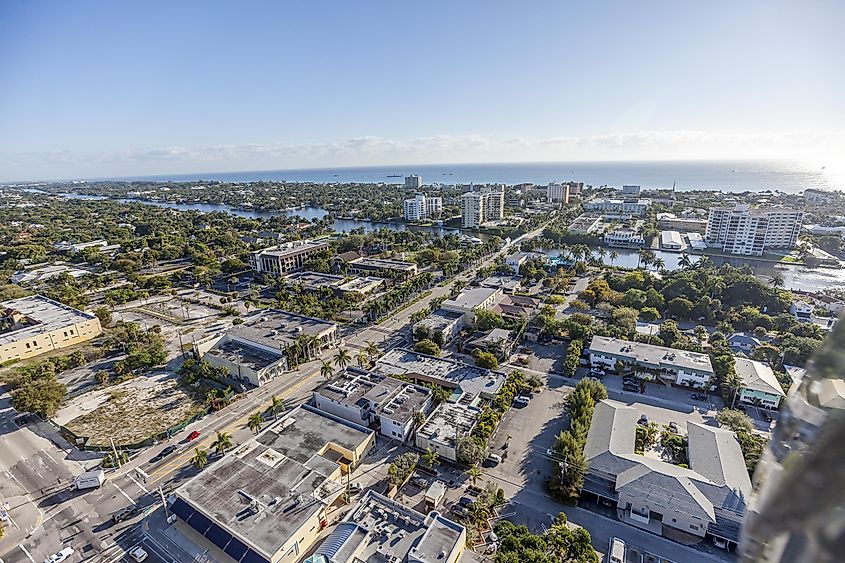 The Atlantic Avenue, or "The Avenue" is the city's cultural heart and epicenter of activity. It is a lively fare of brick-paved sidewalks, lined with shopping and dining options amongst scenic palm and oak trees. The 9,000-square-foot Silverball Museum boasts over 150 classic video games and pinball machines dating back to the 1930s. One can play the original Ms. Pac-Man, arcade games, and the Eldorado Arcade original skeeball alleys from New York's Coney Island, just with admission cost. The Saltwater Brewery is the obvious choice for drink aficionados, that also promotes education on ocean conservation. It is the first local production microbrewery with a "Reef Room" for handcrafted beer tastings that are only made using natural ingredients.
Fredericksburg, Texas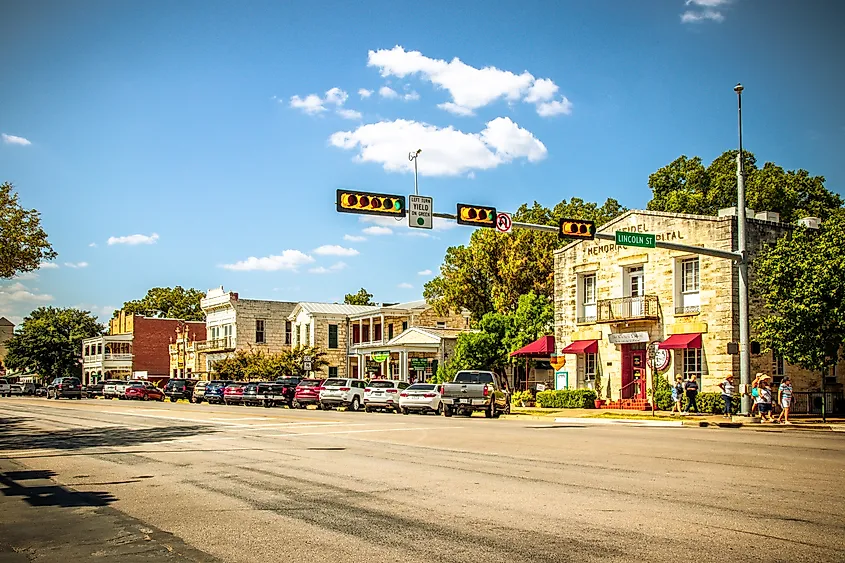 Fredericksburg is the epicenter of a very-Germanic area with heritage alive and on full display in-town. Its, scenic streets brim with Bavarian-styled streets and atmosphere in the air, unlike anywhere else in the state. There is a prominent cultural vibe in the food scene, with tons of authentic eateries, breweries, and over fifty award-winning wineries in the immediate surroundings. One must visit the long-running Pedernales Cellars, and the newer vineyard of the Augusta Vin for exceptional red vintages. Fredericksburg is strewn with both, pure-American restaurants and those serving recipes from the old country, to satisfy any palette, group, and occasion.
The Der Lindenbaum serves renowned schnitzel on the Main Street, while surf 'n' turf-lovers must head to the popular Cabernet Grill. There is also a superb bar scene to mingle with the friendly locals, and many quaint bed & breakfasts for wonderful stays, such as the Cotton Gin Village and Rarumpelpunzeldornaschenwittchen with top-notch service and amenities. The region's mild climate makes Fredericksburg top-choice getaway for the winter among warmth-loving sight-seekers who appreciate culture and the fine drink. Fresh-air pursuits include natural parks for strolls and relaxation, as well a tour of the LBJ's Ranch, while history fans will enjoy exhibits at the National Museum of the Pacific War.
Galveston, Texas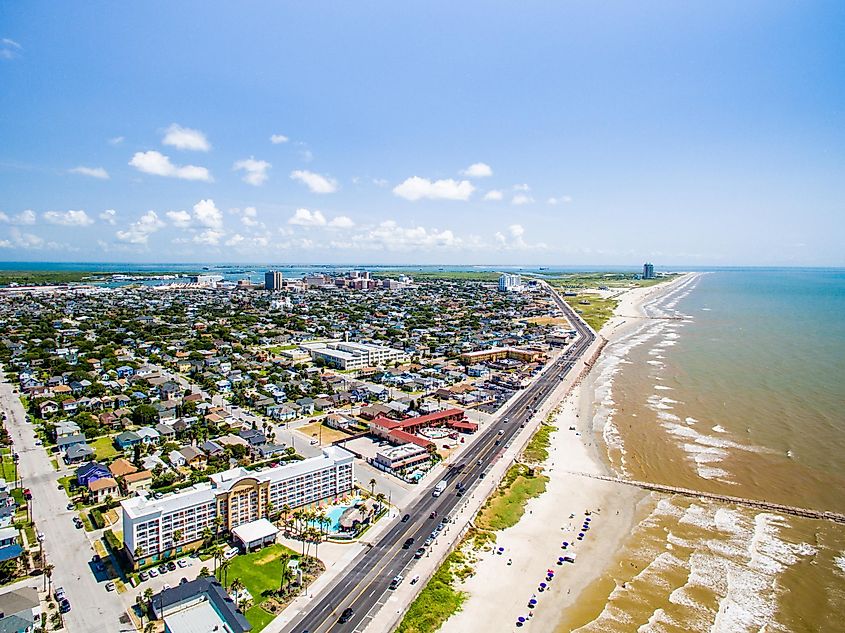 Galveston is another fair-weathered town of the nation that is a wintering ritual for many dwellers of the Lone Star State. The laid-back vacation-destination is only an hour-drive from Houston, whose airport takes-in flights from almost every point in the country. The coastal enclave delightfully surprises tourists with tropical climate and scenic shores. It is a self-proclaimed "Winter Wonder Island" of Texas with countless ways to spend active time in the outdoors under average high temperatures of low 60s Fahrenheit from December through February.
There's a lovely beachfront for year-round relaxation and scenic picnics with sea-breeze. The many vibrant festivities and events during the holiday season, include The Dickens on The Strand annual Christmastime festival offering Victorian vibe of winter holidays in old London. It is an unforgettable spectacle with entertainment and parades of presenters and guests in authentic period costumes, and street stalls selling traditional Christmas craft and delicacies. One can stock up on circa-19th century-inspired decor and gifts to bring back memories and souvenirs for the loved ones, along with food-sampling and sipping drinks from the days of Dickens'.
South Padre, Texas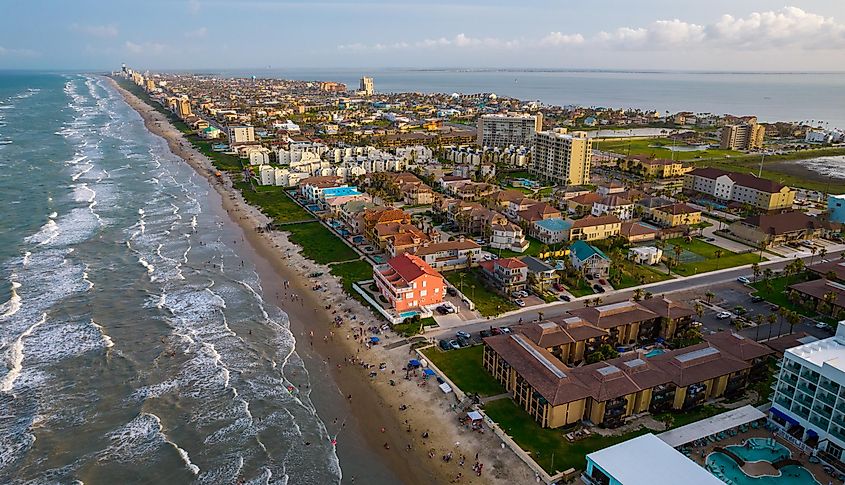 South Padre Island and town is a real scenic paradise of white-sanded beaches and turquoise waters for a warm-destination winter getaway. The remote locale is one of the Lone Star State's secret, and best beach towns full-of sights and activities on a seaside vacation without the crowded-feel. South Padre boasts a vibrant downtown-full of entertainment to keep enthralled for weeks, and rich wildlife around for a quick escape into serene nature. One can spend days exploring the scenic outdoors with little-to-no chance of rain, and winter temperatures around 70 degrees Fahrenheit. The shores call for strolls and relaxation on the beach along with summertime water-fun. One can spend the best holiday-time with those who matter, in solitude, until spring-breakers start arriving by the end of February.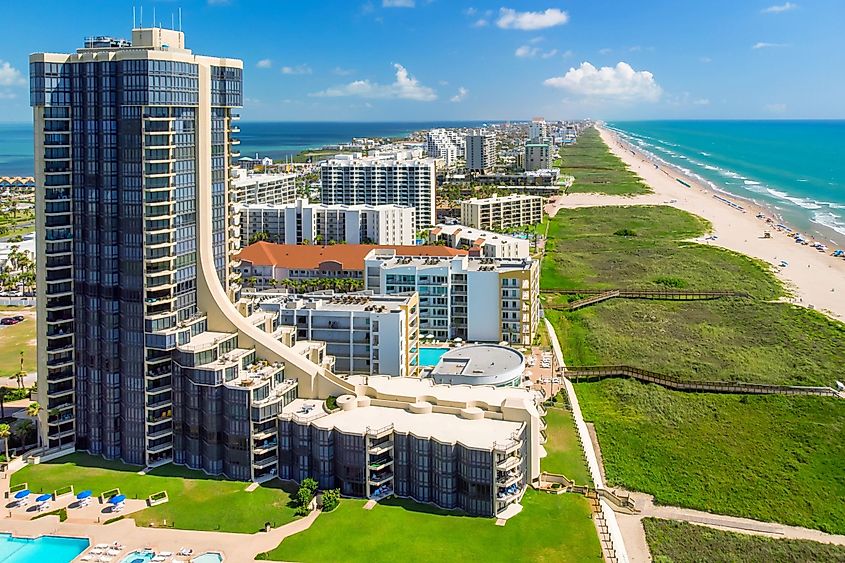 South Padre is a fantastic beach town for a change in wintertime scenery to stroll in shorts while it snows back home. The laid-back streets induce relaxation with many notable stops including the Yummies Bistro for a delicious bite to the sound of waves. The Laguna Madre is strewn with seafood-fare restaurants, including Pier 19 renowned for ceviche, the Painted Marlin Grille for fish tacos, along with the popular South Padre Brewing Co. Families love visiting the Sea Turtle Inc. and the SPI Birding and Nature Center, as well as taking a day-trip to the north tip of the isle to the quieter beaches. There's sunset-chasing, chasing down cocktails seaside, as well as great in-town entertainment scene. The largest outdoor sandcastle in the nation begs to be seen, while the island is also only a few miles from Mexico with easy access to the latter for a double vacation. 
Immokalee, Florida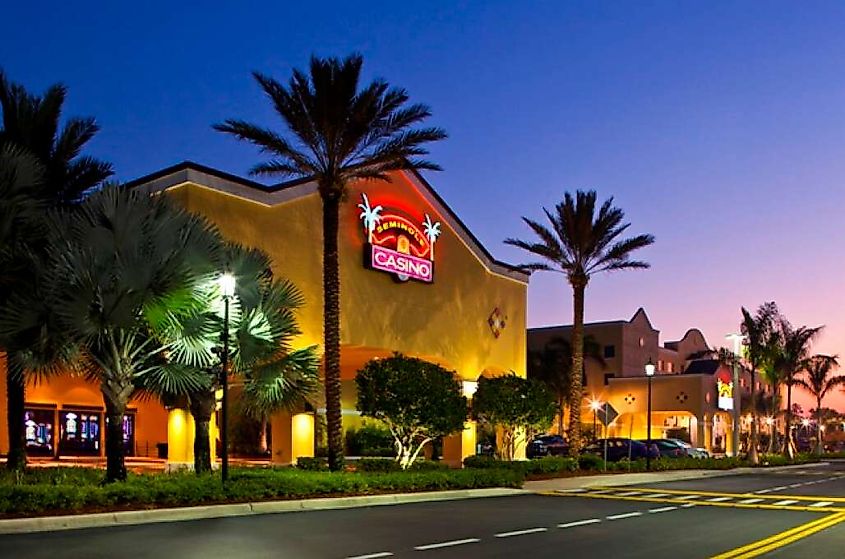 Immokalee is an authentic Florida inland town with a quirky vibe to match its whimsical name, and never-ending list of free and very-affordable attractions. It is the perfect warm-weathered destination in wintertime for those who like to keep busy on a vacation under Florida's year-round sunshine. There's plenty of shopping with boutiques and eclectic shops, a competitively-priced Immokalee Market, and the renowned Seminole Casino Immokalee to double the money for a holiday spree. The 75,000 square-foot establishment is the region's gambling hub that overflows with playing and adult pursuits for never-ending fun and mingling. 
Immokalee's stroll-worthy downtown fare brims with warm and fuzzy-feel activities, including browsing fresh produce stands and authentic Mexican restaurants serving home-style meals to keep full and satisfied. The scenically-pristine Lake Tafford with recently-restored environment is the town's main natural attraction for atmospheric get-togethers along the banks, and top bass fishing. Families love visiting the Corkscrew Swamp Sanctuary, the Pepper Ranch Preserve, and Roberts Ranch for families. The Pioneer Museum peeks into the area's settlement history, while the Corkscrew Regional Ecosystem Watershed Land & Water offers quintessential Full-moon hikes for the active sight-seekers. There is a beautiful, Sunflower Festival in October, followed by the renowned Christmas Around the World Parade in December, and Immokalee Cattle Drive & Jamboree in March.
These small towns throughout the nation offer the most magical wintering in warmth. One will have plenty of things to see and keep busy, like holiday shopping, trying-out new cuisine, and outdoor adventures including beaches, to make memories on a warm-winter getaway.