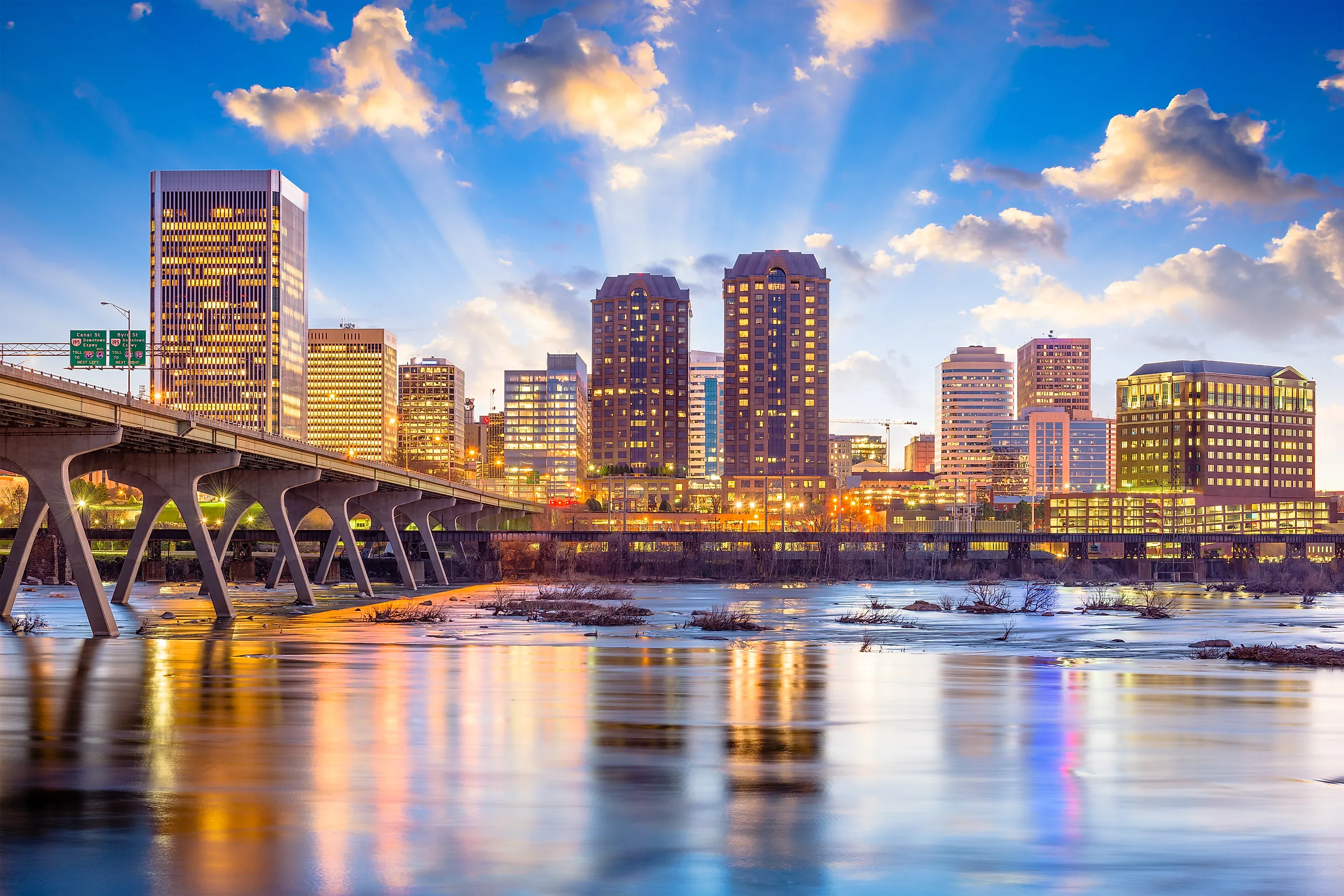 7 Prettiest Small Towns In Virginia For A Weekend Escape
The 12th most populous US State, Virginia, is a beautiful land filled with great history, tasty food, and plenty of Southern charm. Known for the Chesapeake Bay and the Blue Ridge Mountain range, visitors to the Commonwealth of Virginia will always find beauty, adventure, and fun for all. For a weekend trip in the eastern United States, Virginia's small towns may be among the best outings for the whole family. This article looks at the seven prettiest small towns in Virginia.
Woodstock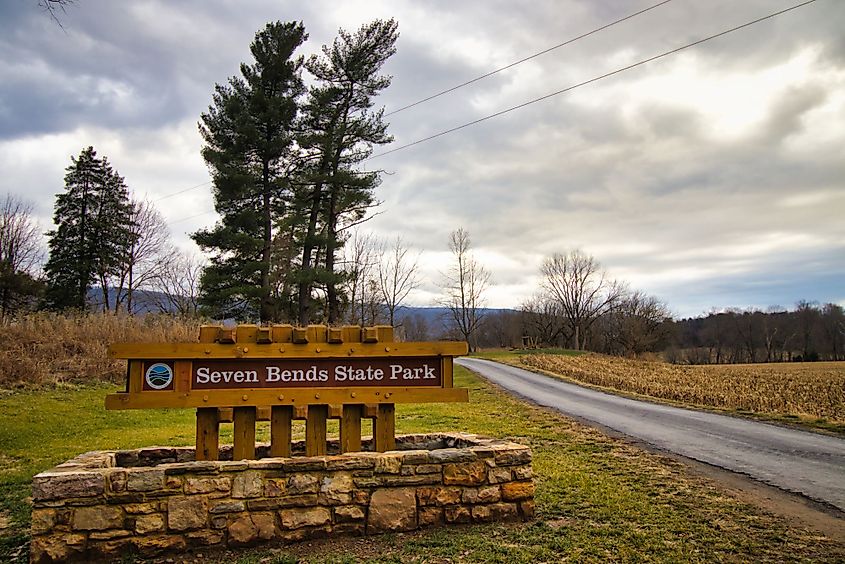 The seat of Shenandoah County, the town of Woodstock, is situated on the north fork of the Shenandoah River and near the stunning Shenandoah National Park. Established in 1761, the historic Woodstock has a bevy of buildings and structures, including Lantz Hall and the County Courthouse. Indeed visitors can explore the Woodstock Historic District for a close encounter with several centuries of American history. For wine connoisseurs, the North Mountain Vineyard and Winery is not to be missed offering some of the region's best local wines, while at Seven Bends State Park, the call of the wild has a special allure. Go swimming, hiking, biking, and more in this beautiful reserve of nature.
Farmville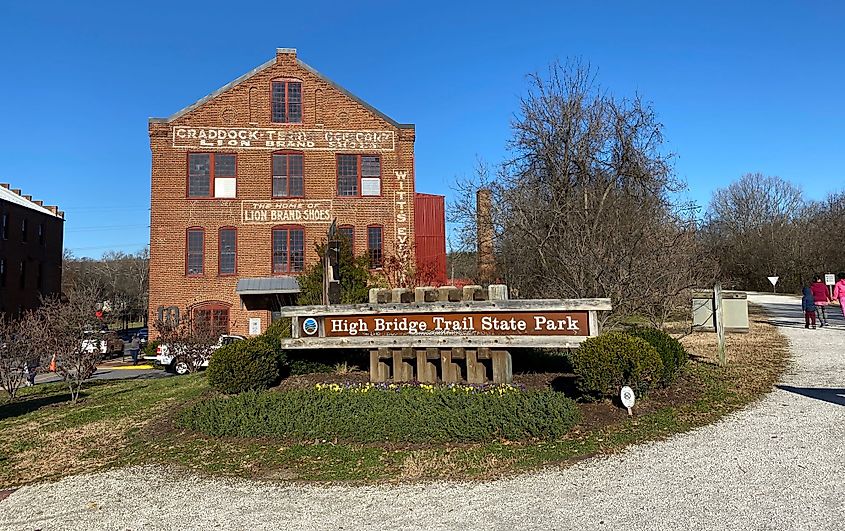 Just 104 kilometers west of the State capital Richmond, the town of Farmville is a great spot for a day trip or two. Home of Longwood University (founded in 1839), visitors can get a real sense of history here in a laid-back and charming small-town atmosphere. Visit sites such as the Sailor's Creek Battlefield Historical State Park (where Civil War battle recreations take place) or the High Bridge Trail State Park for some intimate encounters with pristine nature. Families can further enjoy camping, fishing, hiking, cycling, and picnicking at any of the beautiful parks and green spaces in town. From May to September, visitors can also enjoy live music, local food vendors, and other entertainment at Riverside Park as part of the First Friday's fair.
Leesburg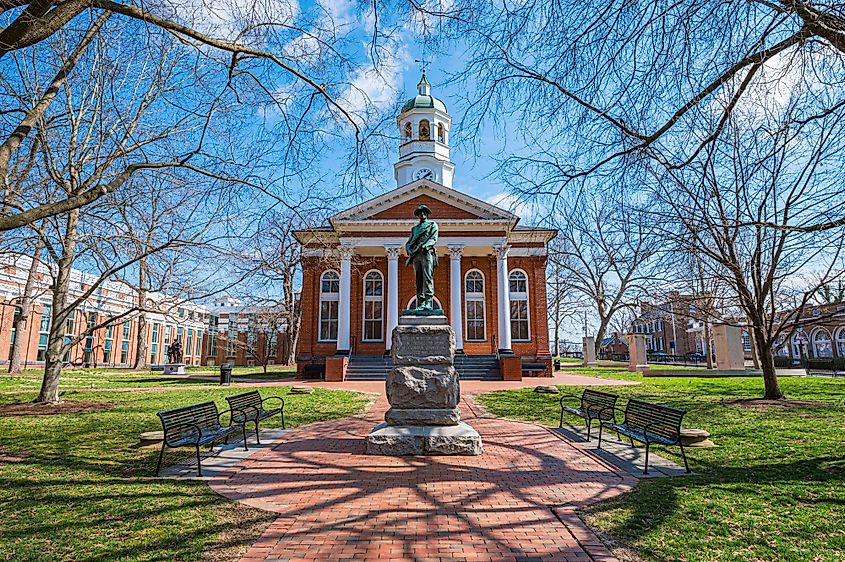 Established in 1740 and named after the prominent Lee family (which included Confederate General Robert E. Lee), the town of Leesburg is just 53 kilometers from Washington DC and near the Potomac River. Well known for its well-preserved historic district (which has been included on the National Register of Historic Places), visitors to Leesburg will undoubtedly be treated to a place that can resemble a time machine. Visit sites such as the Paxton Mansion, the Leesburg Courthouse, the Oatlands Plantation, and the Morven Park estate for a snapshot of America in the 18th and 19th centuries. Situated at the base of the eastern Blue Ridge Mountains, the town also hosts fun festivals like the Classic Car Show and the Leesburg Flower and Garden Festival, where local vendors and tasty treats are available in addition to beautiful displays of flowers and other plant life.
Middleburg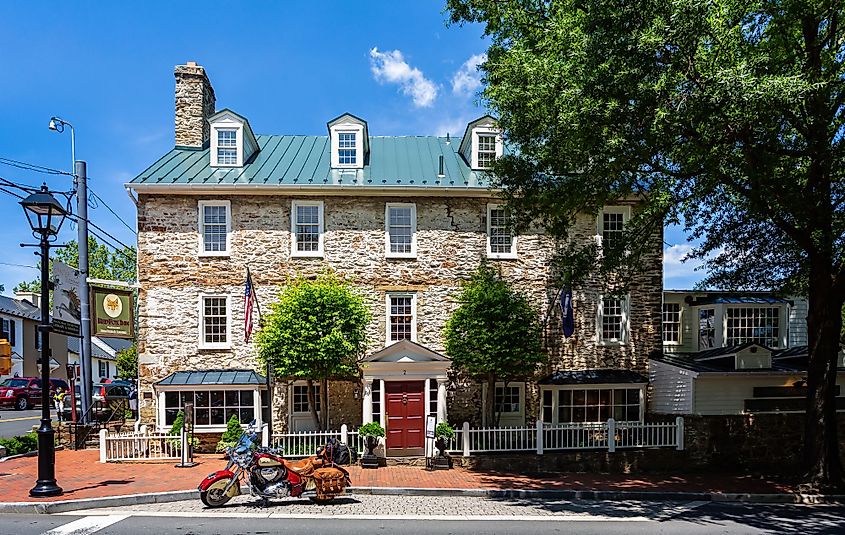 With a population of just over 800 permanent residents, Middleburg is also known as America's "Horse and Hunt Capital," owing to its important role in the development of foxhunting, large estate lands, and steeplechase horse races. Founded in 1787, visitors can tour the Middleburg Historic District (listed on the National Register of Historic Places), home to sites like the Red Fox Inn and Tavern, believed to be the nation's oldest operating establishment of its kind. This charming part of town gives its guests a unique glimpse into 18th-century life in the immediate aftermath of the American Revolution. In addition to the history, tourists can sample a great selection of local food and browse through the assortment of neat novelty and souvenir shops, bringing a piece of historic America home with them.
South Boston
Once known as Boyd's Ferry, the charming town of South Boston is another historic locale popular with tourists for its hot summers and mild winters. Located in Halifax County in south central Virginia, South Boston, like many similar towns on this list, has a special historic district that captures elements of life in early colonial America. Visitors can tour buildings such as the E.L. Evans House (built in 1892), the Berry Hill Plantation, and the Reedy Creek Site, where prehistoric excavations have been undertaken. Once a leading producer of tobacco, at one time, South Boston was the second largest site of tobacco production in America. Today visitors can enjoy the quaint and charming atmosphere of the town, marvel at its historic edifices, and relish their time in the sun.
Cape Charles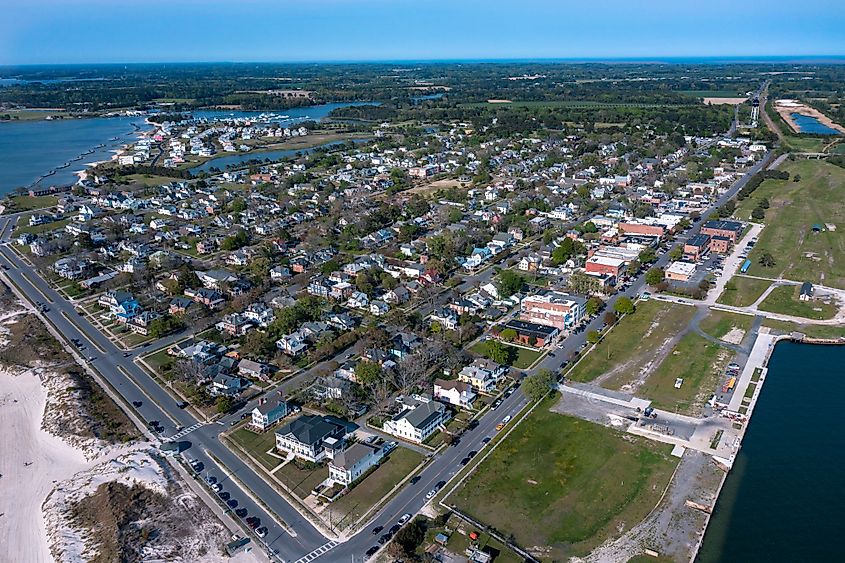 Boasting a population of just over 1,000 residents, Cape Charles is nestled within the Chesapeake Bay in a romantic and charming locale that transports its visitors back to the 1880s. Founded in 1884, this town on Virginia's Eastern Shore allows tourists to experience what life was like in a rail town in the 19th century and has a beautiful historic downtown lined with authentic buildings, homes, and even cottages of the time period. Noted for its hot summers, families might even enjoy spending a night or two inside one of these cottages for beautiful views of the Bay. Tour the Cape Charles Museum to learn more about the town's historical development, take a dip in the water, or go golfing at a premiere course, as in this town, history and fun come together hand in hand.
Onancock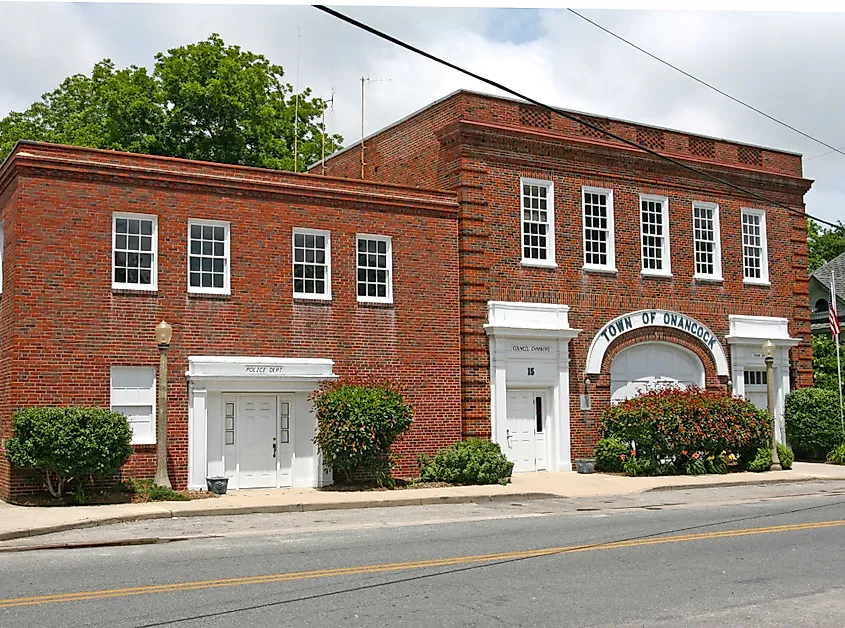 Founded in 1680, the town of Onancock is another great little town on Virginia's Eastern Shore. Visitors can take boat tours and get acquainted with many of Onancock's historic churches, buildings, and other points of interest. In the Onancock Historic District, some 267 buildings can be seen, with varying architectural styles from Federal to Late Victorian. Meanwhile, for the outdoors lover, a short drive to Tobacco Island is a great place to enjoy sailing, kayaking, and the beauty of the open sky.
Traveling through small town Virginia is undoubtedly a time full of charm, unique history, and beautiful nature. Whether it is enjoying a historic district, views of the Chesapeake Bay, or taking in the sun, Virginia's charming small towns are great for solo travelers and families.