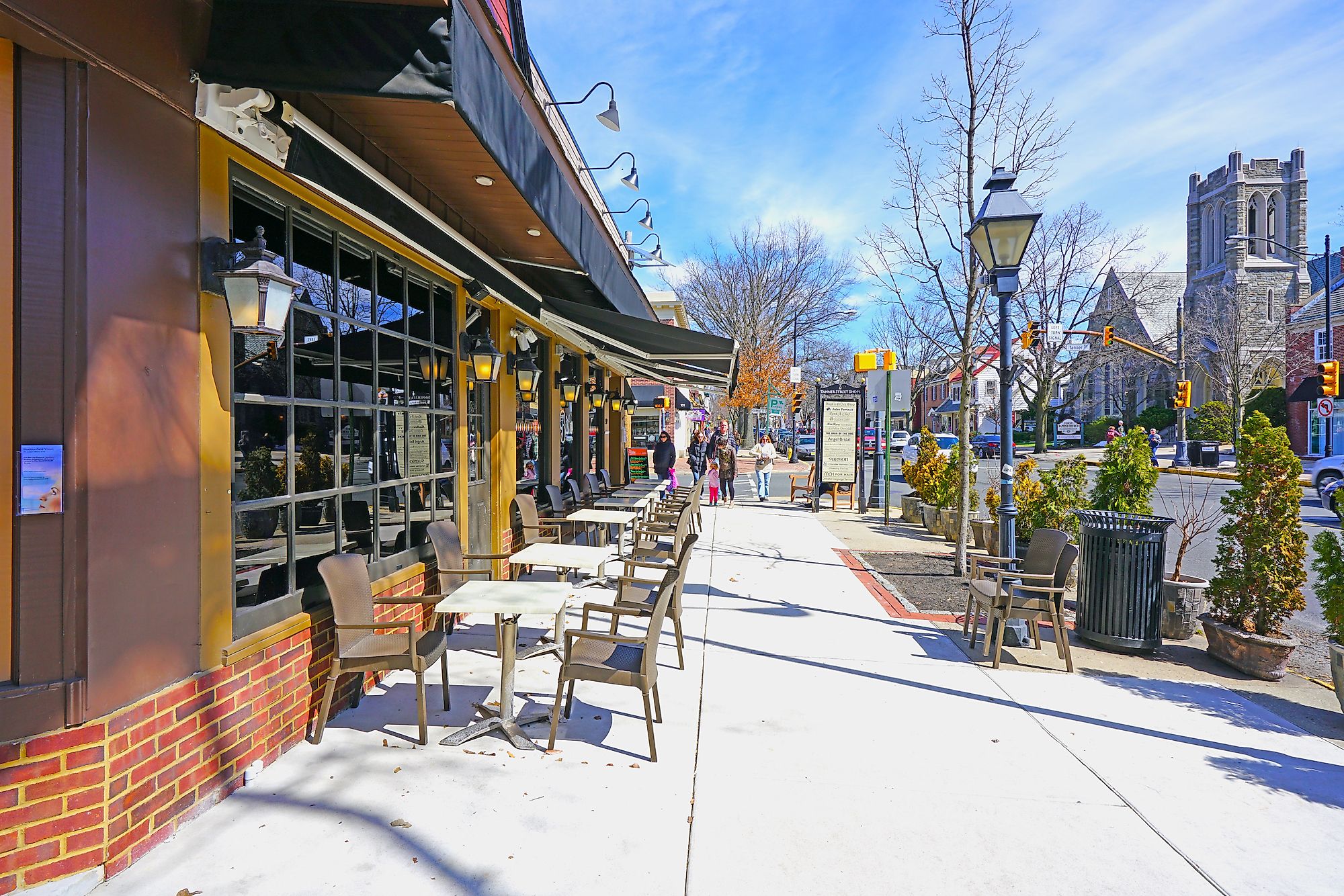 7 Of The Friendliest Towns In New Jersey
Welcome to the exuberant state of New Jersey, where friendly towns and welcoming communities invite you to experience their charm. From quaint coastal villages to picturesque inland neighborhoods, New Jersey is home to close many cities waiting for discovery. Discover the welcoming atmosphere as you stroll along tree-lined streets, engage in friendly conversations with locals, and immerse yourself in the rich history and culture of each town. Explore unique shops and embrace the warm hospitality that helps define these charming destinations. New Jersey has a charm that will create lasting memories and forge new friendships along the way.
Princeton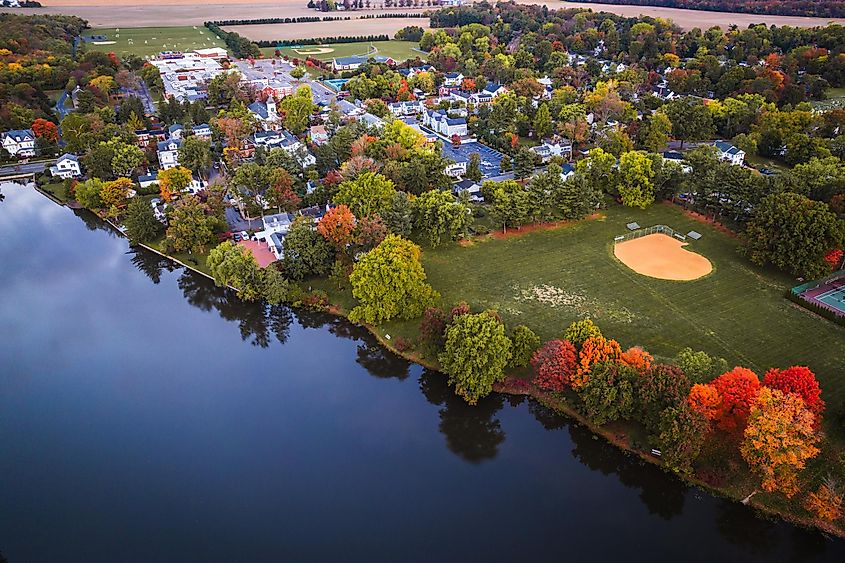 Nestled in central New Jersey, the friendly town of Princeton welcomes visitors with open arms and a warm sense of community. Princeton is known for its prestigious Ivy League university, offering more than just academic excellence. Enjoy the expansive green spaces, scenic trails, and tranquil lake in Mercer County Park, perfect for picnics or leisurely boat rides. Immerse yourself in the Princeton University campus's rich history and architectural splendor. Marquand Park offers a picturesque setting with blooming gardens and majestic trees. Whether attending a cultural event, enjoying a leisurely walk in the park, or savoring a delicious meal, Princeton's friendly ambiance will make you feel right at home. 
Haddonfield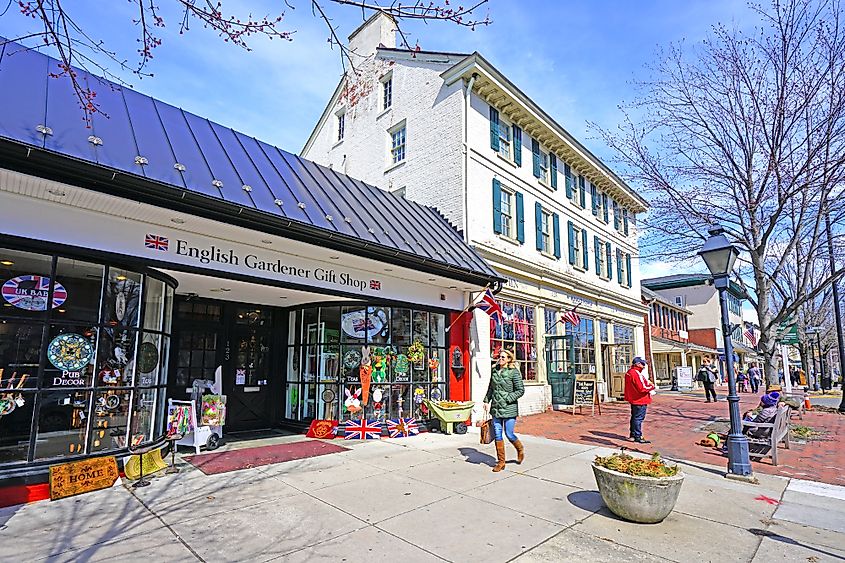 The friendly town of Haddonfield beckons visitors with its welcoming charm and picturesque streets. Known for its historic architecture and vibrant community, Haddonfield offers a delightful blend of small-town ambiance and modern amenities. Explore the quaint downtown area, lined with boutique shops, art galleries, and inviting eateries. Take a stroll through its tree-lined neighborhoods, admiring the beautifully preserved homes. Discover the town's rich history at the Indian King Tavern Museum or enjoy a relaxing day at Haddonfield's lovely parks. The friendly residents and warm atmosphere of Haddonfield will make you feel at home as you immerse yourself in this charming town.
Westfield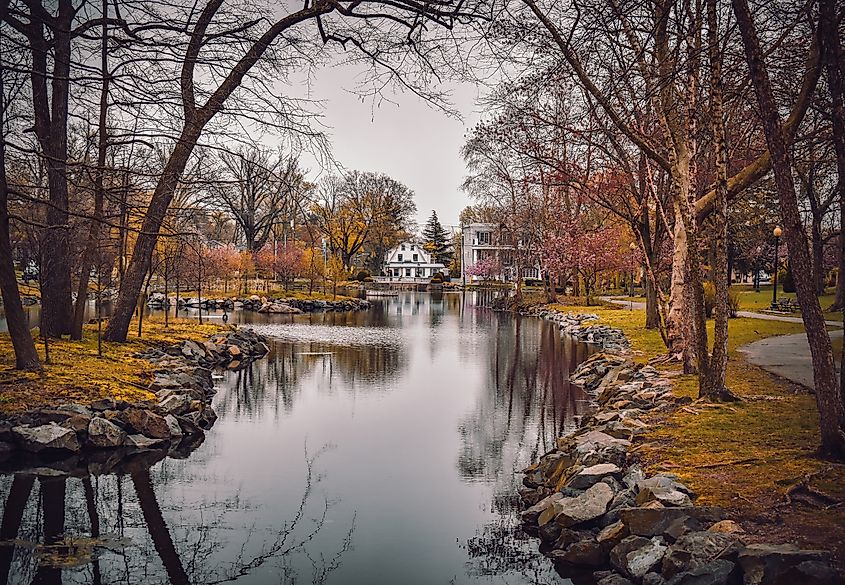 Step into the friendly town of Westfield, New Jersey, where a warm and welcoming community awaits. This charming town offers a picturesque downtown area with local shops, boutiques, and cozy cafes, perfect for strolls and discoveries. Delve into the town's rich history at the Miller-Cory House Museum or catch a show at the celebrated Westfield Community Players. Unwind in Tamaques Park has sprawling green spaces, walking trails, and picnic areas. Enjoy the tranquil beauty of Echo Lake Park 5 minutes away in Mountainside, NJ, where visitors can paddleboat on the shimmering lake or stroll along its scenic shores. Westfield invites visitors to experience the genuine warmth and camaraderie that make it a true gem in New Jersey.
Lambertville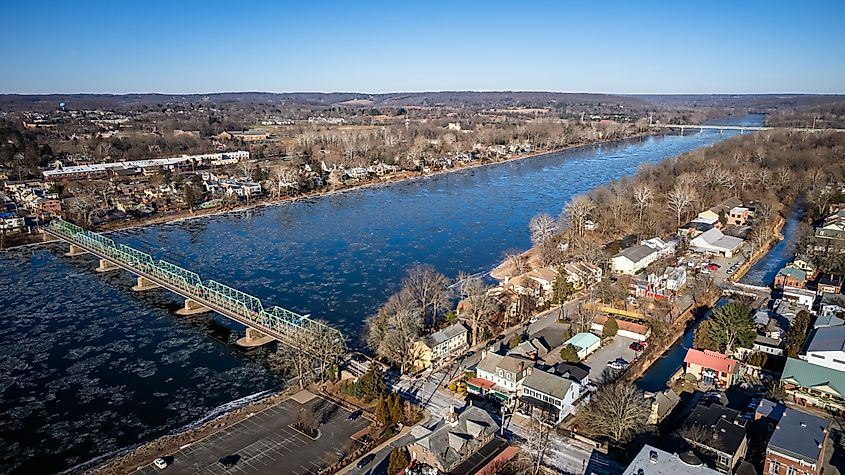 Lambertville, New Jersey, is a town where a warm welcome and a plethora of activities await. Stroll through the charming downtown area, known for its antique shops, art galleries, and unique boutiques. Indulge in culinary delights at local restaurants or enjoy a leisurely bike ride along the scenic Delaware and Raritan Canal towpath. Explore the vibrant arts scene with galleries showcasing local talent or catch a live performance at the historic Music Mountain Theatre. Take a relaxing walk along the banks of the Delaware River and admire the picturesque views. Lambertville offers a delightful blend of small-town charm, cultural attractions, and natural beauty, making it a perfect destination for a memorable visit.
Ridgewood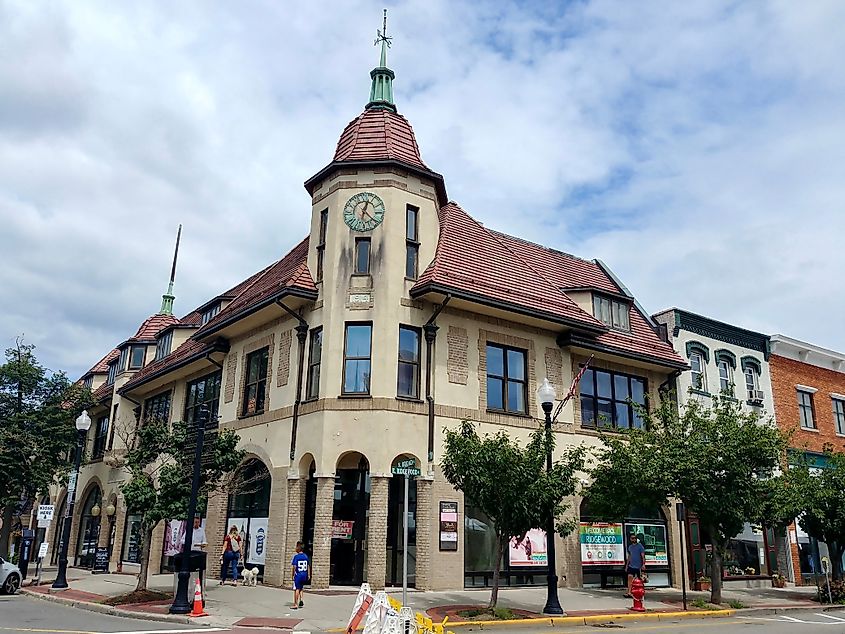 A town nestled in the northeastern part of New Jersey and just 20 miles northwest of New York City, Ridgewood, New Jersey, is waiting to welcome visitors warmly. Discover the town's rich history by visiting the Ridgewood Historical Society and Museum, which showcases fascinating artifacts and exhibits. Enjoy nature at the nearby Ridgewood Wild Duck Pond, perfect for a stroll or a peaceful picnic, or check out Graydon Park, ideal for swimming, sunbathing, picnicking, or strolling around the lake. Enjoy a show at the acclaimed Ridgewood Theatre, offering a range of live performances throughout the year. With its friendly atmosphere and array of activities, Ridgewood provides a delightful experience for visitors of all ages.
Florham Park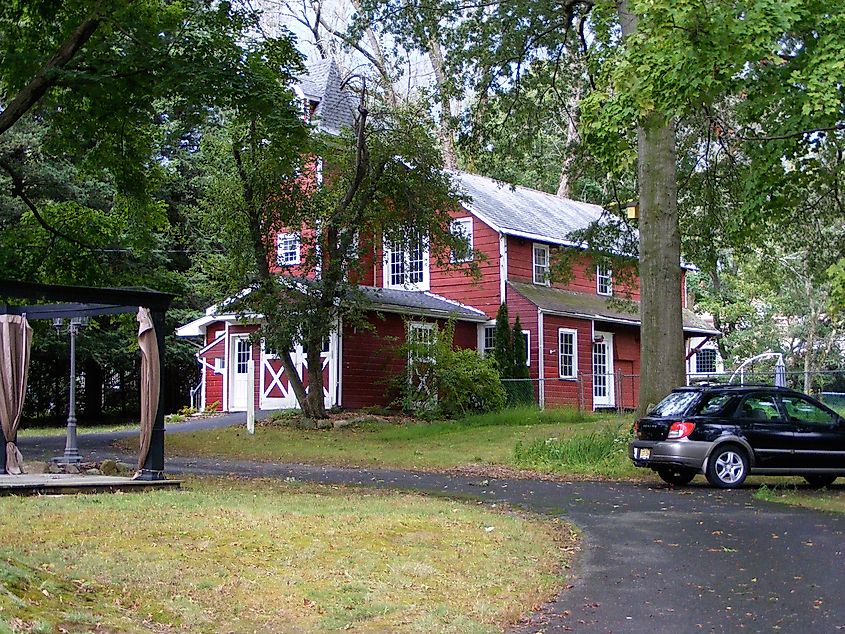 Where small-town charm meets modern convenience, Florham Park, New Jersey, is an A+ destination to play and stay. Enjoy a 20-minute drive to Basking Ridge for the Great Swamp National Wildlife Refuge, offering scenic trails and viewing opportunities. Visit the Florham Park Roller Rink for classic roller skating fun, or tee off at the Pinch Brook Golf Course, a beautiful public golf course that challenges players of all skill levels. Discover the area's fascinating history at the Florham Park Museum or take a relaxing picnic in the peaceful Gazebo Park. With its friendly community and range of activities, Florham Park offers a delightful escape for visitors seeking a relaxed and enjoyable experience.
Raritan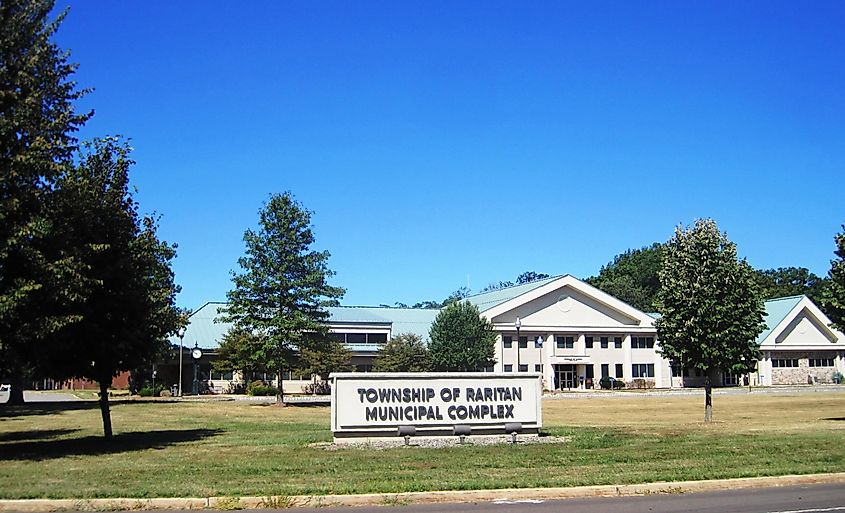 Raritan, New Jersey, is not only friendly faces and safe neighborhoods, but the city offers engaging activities for everyone. Sports enthusiasts can catch a game or participate in recreational activities at Duke Island Park, a 5-minute drive away, which features sports fields, trails, and a lake for fishing and boating. Explore the quaint downtown area, filled with unique shops, boutiques, and delicious eateries. For history buffs, visit the Drake House Museum, only 30 minutes away in Plainfield, to learn about the history of colonial life and the areas past. Stroll along the picturesque Raritan River, offering scenic views and a peaceful atmosphere. Raritan promises a friendly community with various activities for visitors of all interests.
In the charming corners of New Jersey, you have discovered some of the friendliest towns that leave an everlasting impression. From the intellectual allure of Princeton to the vibrant communities of Ridgewood and Haddonfield, these towns exude warmth and hospitality. Remember the connections formed, the laughter shared, and the kindness received on these memorable visits. Carry the spirit of friendliness from these New Jersey towns, forever treasuring the memories of the welcoming faces and excitement you encountered.