Travelers often skip by Oregon, a state with bustling cities and breathtaking natural beauty. While Oregon's famed coastline draws many tourists, the state also has a number of overlooked large cities that are interesting to explore. With a variety of lakes, rivers, mountains, and state parks nearby, these cities provide access to both urban conveniences and the great outdoors.
Each city from the thriving cultural center of Salem to the peaceful serenity of Bend has its own special appeal and attractions. These undervalued cities in Oregon are a terrific way to see the state outside of the popular tourist destinations because there is so much to see and do. So grab your luggage, go on the road, and explore Oregon's undiscovered beauties!
Medford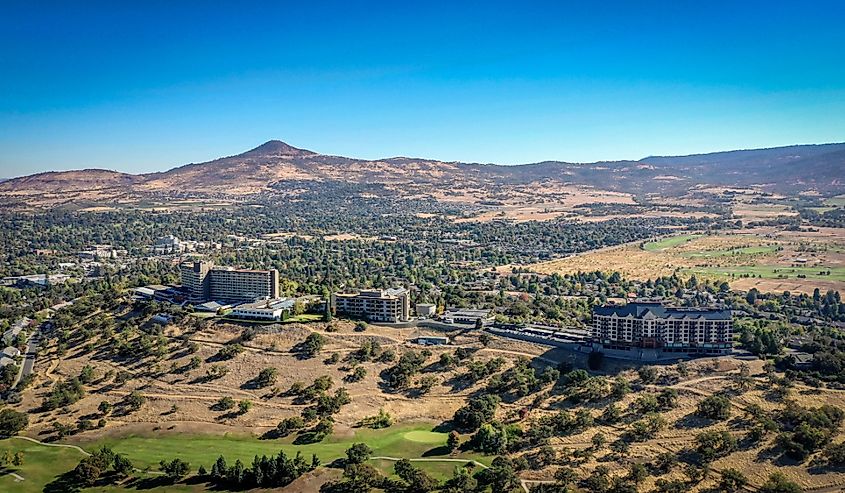 Medford has a breathtaking natural feature that impresses many visitors, the Rogue River. This river courses alongside the city of Medford and its clear waters, along with picturesque canyons make this destination popular for outdoor enthusiasts seeking activities like hiking, fishing or even rafting. For those looking to feast their eyes on spectacular panoramic views and engage in recreational opportunities year-round Mount Ashland is an excellent choice since it is a short drive away from Medford boasting the highest peak located within Siskiyou Mountains vicinity.
There are various state parks found in Medford, including Prescott Park and Table Rocks. These parks present an opportunity to engage with picturesque lakes, botanical gardens as well as towering mesas that give a great view from high up above. Medford may go underappreciated, however, its bountiful natural beauty makes this place a must-visit destination for all those passionate about outdoor leisure pursuits.
Beaverton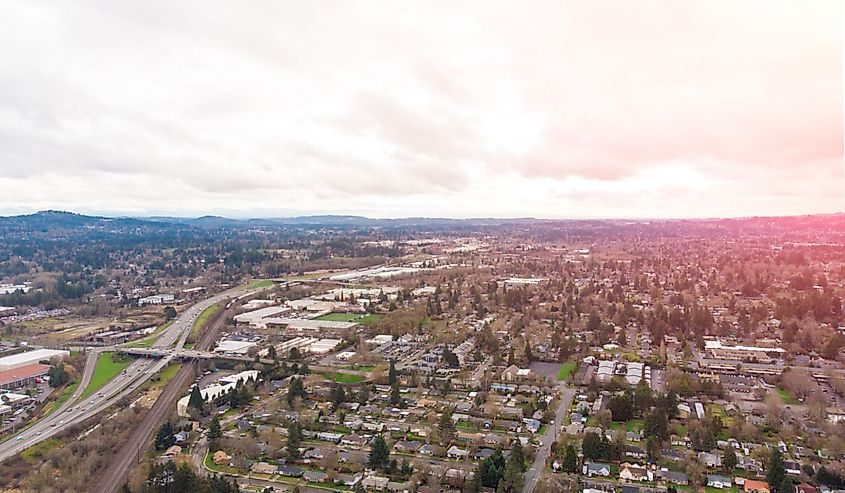 Beaverton is a charming neighborhood outside of Portland's west side that goes unnoticed by tourists. Nonetheless, it is a true jewel for anyone who likes the outdoors. Many parks in this area allow tourists to hike, go bird watching, and enjoy the local wildlife. One such park is Tualatin Hills Nature Park. It is a favorite destination for lovers of nature because there are so many marshes, streams, and ponds to marvel at. It is perfect for folks who like to get up close and personal with nature.
Kayaking, fishing, and swimming are all available in rivers and lakes like the Tualatin River, a short distance from Beaverton. Cooper Mountain Natural Park has many hiking trails and breathtaking views of the mountains on all sides. Beaverton is a great option for people who would like to enjoy Oregon's breathtaking natural beauty close to the city.
Salem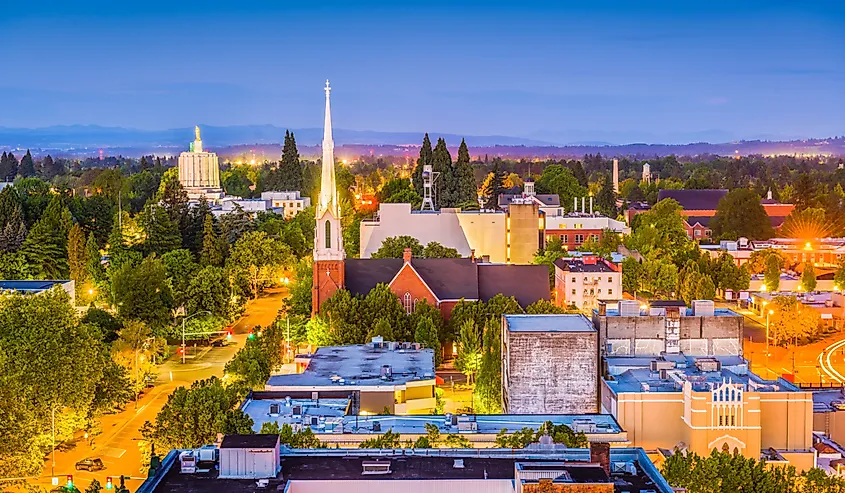 Salem, a city in Oregon, is often skipped over by vacationers who prefer to go to the adjacent city of Portland. Salem is a fascinating and intriguing location due to its extensive history, cultural landmarks, and outdoor activities. Take a look at the magnificent structure that houses the Oregon State Capitol; not only is it spectacular, but the view from the dome is incredible.
The Willamette Heritage Center is another popular destination, offering visitors a glimpse into the city's past. It is a place with fascinating exhibits and hands-on activities related to Salem's past, and outdoor enthusiasts will adore it. There are many parks and reserves located all across, including Salem Riverfront Park, Minto-Brown Island Park, and Bush's Pasture Park. Whether you are kayaking or throwing a line for fish, there are plenty of fantastic places to get in touch with nature.
Eugene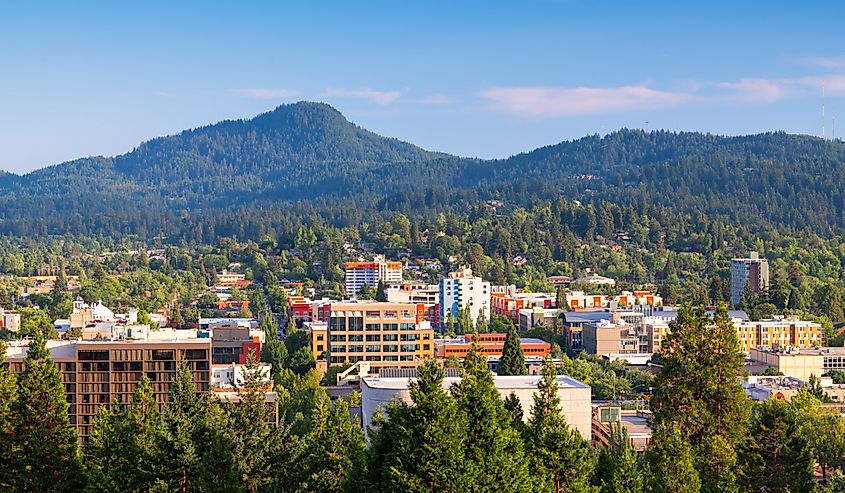 In the western region of Oregon, lies Eugene, a city that boasts breathtaking natural beauty and outdoor recreation opportunities. The sweeping Cascade Range and Coast Range mountains encircle this location as well as two waterways, the Willamette River and McKenzie River. Tourists may indulge in discovering these stunning gifts from nature through activities such as hiking, fishing, or kayaking among other outdoor pleasures.
There are also several parks and environmental preserves in the city including Alton Baker Park. It gives tourists the ability to explore trails, picnic spots, and picturesque Willamette River vistas. Another location is Mount Pisgah Arboretum which provides visitors with the opportunity to explore a range of plant species and picturesque vistas of the surrounding mountains.
Gresham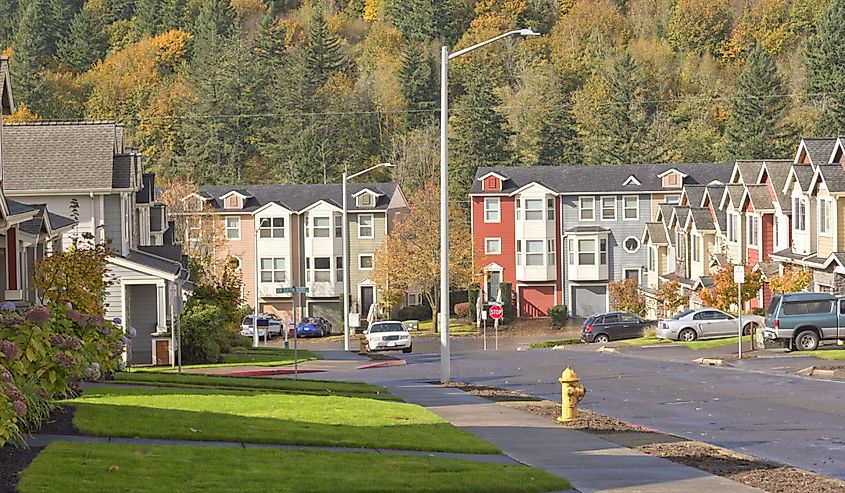 Situated in Multnomah County, Oregon lies the city of Gresham. Often overshadowed by Portland's more famous attractions, it is nevertheless an incredible destination with much to offer visitors who come seeking outdoor activities such as boating and hiking amidst several lakes and parks around town. One outstanding feature that draws tourists to this place is the breathtaking Japanese Garden. This stunning attraction comprises tranquil ponds skirted by well-manicured walking trails throughout a lush green environment which encompasses a tea house where guests can relax while immersing themselves into different segments of life from Japanese culture, all without leaving Downtown Gresham!
Other popular destinations in Gresham include the Springwater Corridor Trail, which is a 40-mile trail that runs from downtown Portland to Boring. The trail is popular among cyclists, hikers, and joggers and offers scenic views of the surrounding natural beauty.
Hillsboro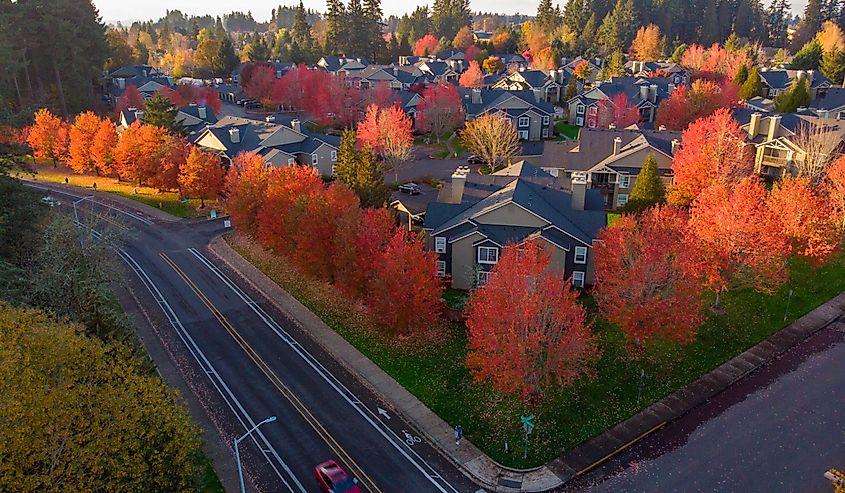 Nestled in Washington County, Oregon, the city of Hillsboro is often relegated to the sidelines by tourists who flock to Portland. Yet, this little city boasts several enchanting attractions, including idyllic countryside vistas, state parks, and outdoor recreational activities. The focal point of this charming city is its acclaimed Hillsboro Farmers' Market, which is well-known for its wide array of farm-fresh produce, baked goods, and local delicacies.
Beyond this bustling market, Hillsboro offers other destinations for visitors to explore such as the sprawling 635 acres of Jackson Bottom Wetlands Preserve. It allows visitors to revel in its verdant wetlands, forests, and meadows. The Tualatin Hills Nature Park is a must-visit spot that surprises visitors with its scenic trails, beautiful wildlife, and breathtaking panoramas of the surrounding countryside.
Bend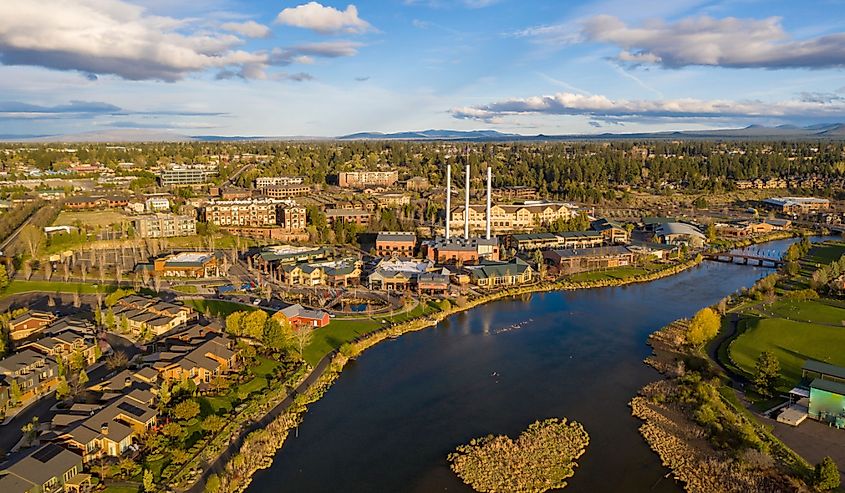 Bend is a picturesque location that draws both nature lovers and thrill seekers to the state of Oregon. The gorgeous Deschutes River, which meanders through the center of the city, and the Cascade Range, which offers chances for skiing, snowboarding, and hiking, add to the city's undeniable beauty. The Deschutes River Trail offers an unrivaled experience for anyone looking to immerse themselves in the surrounding landscape, allowing one to go along its twisting trail on foot or bike. This route, which is popular with both visitors and locals, provides breathtaking views of the river and the surroundings.
Apart from the river, Bend plays host to a multitude of mountains, including the world-renowned Mount Bachelor, which offers a myriad of outdoor activities throughout the year. The Three Sisters, Broken Top, and Mount Jefferson are other nearby mountains that boast similar opportunities for the outdoor adventurer. For those who prefer state parks, Smith Rock State Park is a must-visit, with its towering rock formations and challenging hiking trails. Tumalo State Park, Pilot Butte State Scenic Viewpoint, and The Cove Palisades State Park offer a range of outdoor activities that one can enjoy in the midst of breathtaking scenery.
The larger cities in Oregon offer a great combination of metropolitan life and breathtaking natural beauty. Whether you prefer the bustling streets of Salem to the rugged mountains of Bend, each city has its own character. Whether you enjoy the outdoors, good food, or culture, Oregon's underappreciated large cities have plenty to offer everyone. Thus, instead of visiting the normal tourist traps, be daring and visit these cities of Oregon. Travelers will learn about a completely different side of the state due to its rich history, unique people, and stunning landscapes. You should now be itching for an Oregonian trip to find these underrated big cities' hidden treasures. You are about to embark on an incredible journey, so do not forget to pack your hiking boots, camera, and spirit of adventure.