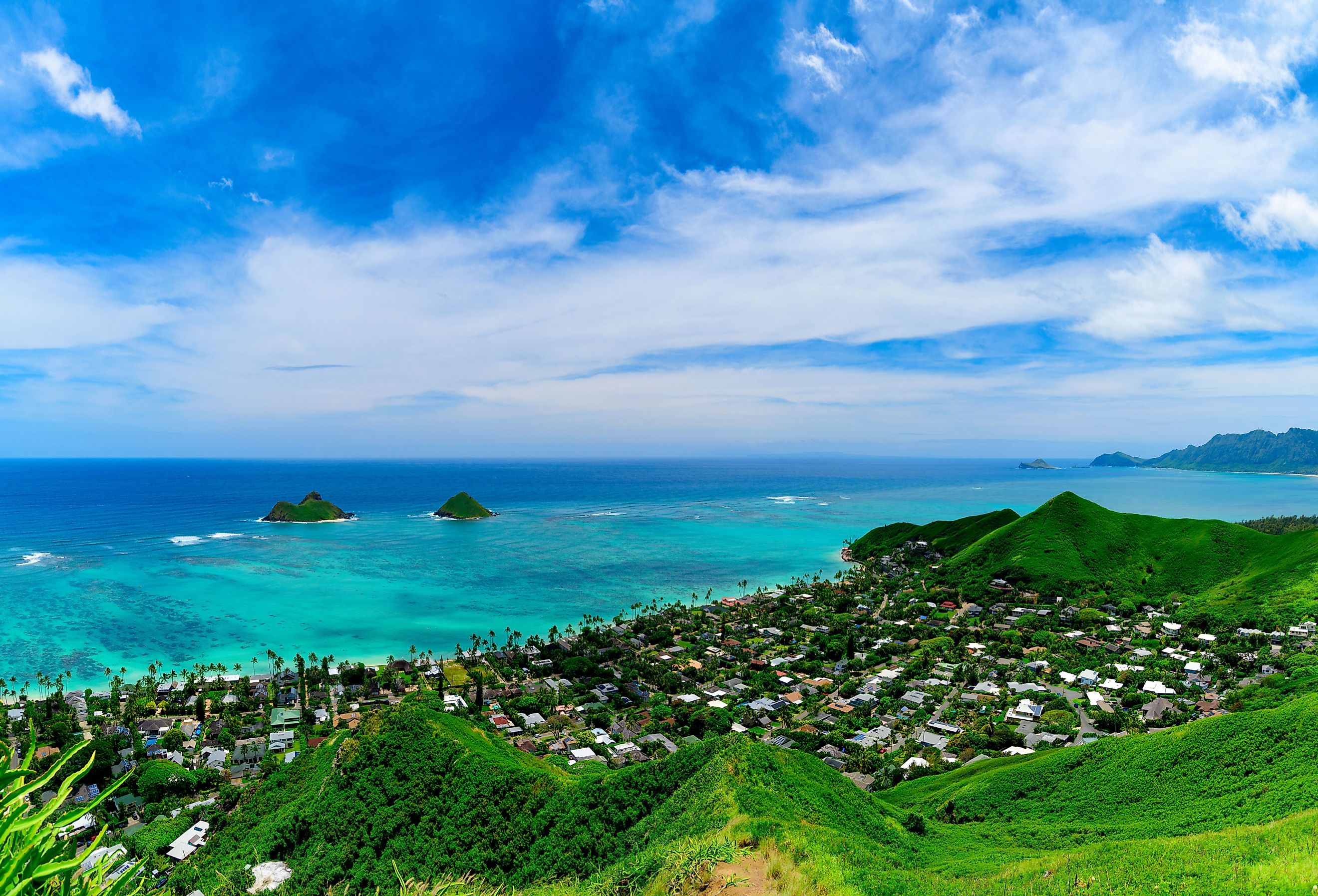 7 Most Underrated Cities In Hawaii
Hawaii is among the best-known tropical vacation destinations. Images of idyllic palm trees, white sandy shores, and crystal blue surf appear in the minds of anyone who reads the island state's name. For those dreaming of kicking back with a coconut-flavored drink under a warm orange sunset, a trip to Hawaii has no doubt crossed your mind. While these fantasies may include trips to well-known destinations such as Honolulu, there are many less-celebrated, yet no less appealing cities for your tropical excursions.
Kihei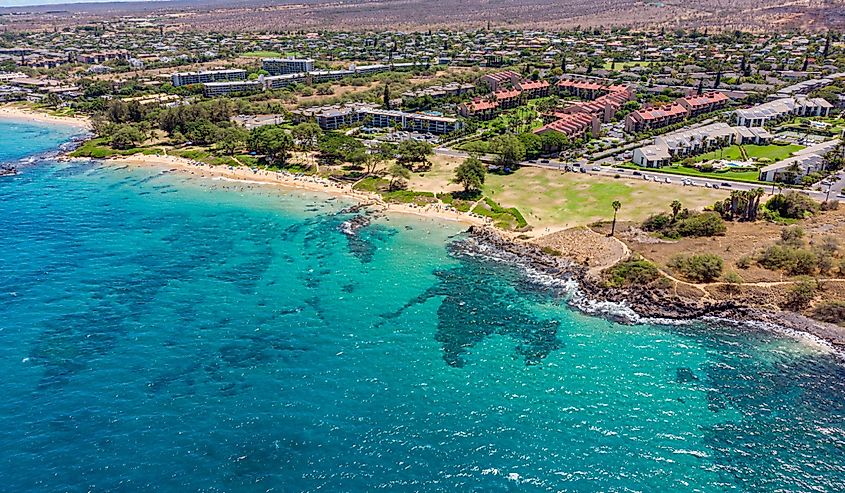 Kihei is a large beach-combing region on the southwest shore of the island of Maui. Only a 30-minute drive from the Kahului Airport, Kihei boasts over six miles of picturesque beaches that offer not only swimming but also snorkeling, kayaking, and even whale watching. Visitors will want to check out Kalama Beach Park, which features "the Cove" surf spot, sports facilities, picnic pavilions, and playgrounds. For something a bit different, there is Keālia Pond on the north end of the town. This National Wildlife Conservation District is a quiet site to observe local wildlife, including waterfowl, shorebirds, and migratory ducks. Kihei has a number of affordable accommodations, including both hotels and shops, and is a great place to stay to experience much that Hawaii has to offer.
Waipahu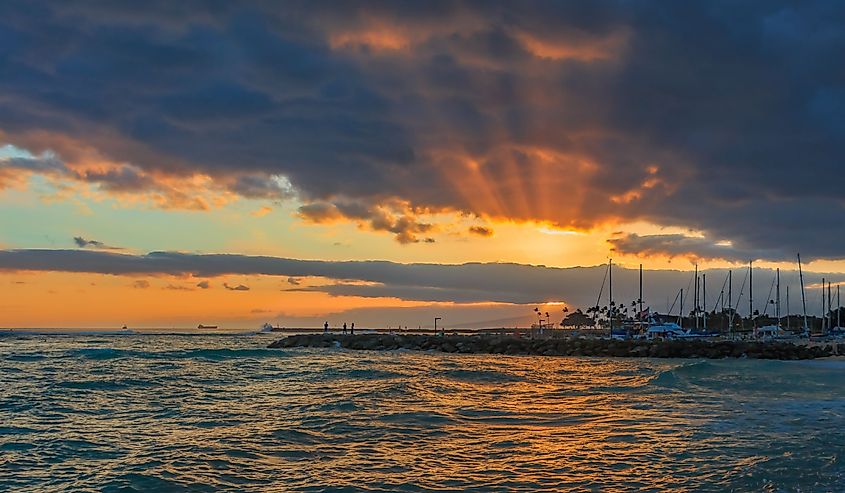 Waipahu, located on the island of O'ahu is among the most populous cities in Hawaii, but that does not mean it is a massive urban center. A former sugar plantation town, Waipahu has a population of just under 45,000, boasting all the necessary accommodations while still maintaining the charm of a small city. With a distinctly laid-back atmosphere, the town has much to do and see, including shopping and coffee shops. Waipahu is also home to one of Hawaii's most well-known historical museums, Hawaii's Plantation Village. The museum offers visitors a unique chance to experience the history of the local sugar industry in Hawaii.
Kailua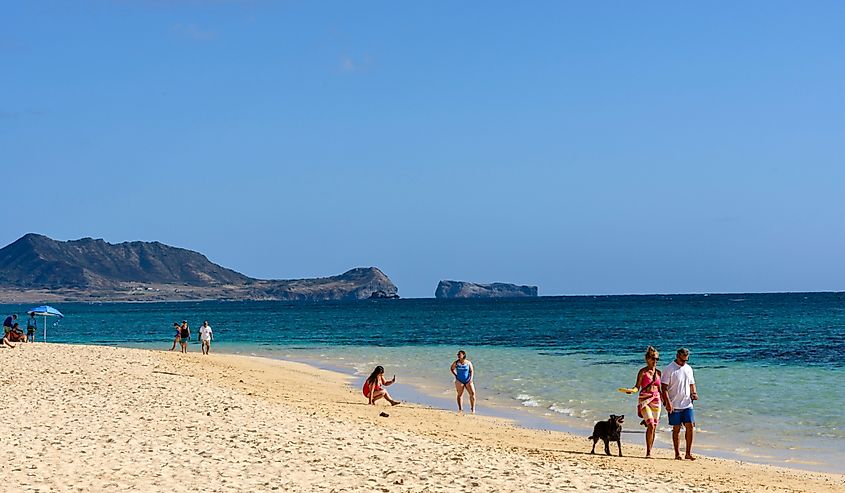 Also on the island of O'ahu, a 30-minute drive from Honolulu is Kailua, one of the most beautiful beach towns in the world. A favorite of President Barack Obama, Kailua is home not only to some of the most scenic beaches Hawaii has to offer but also some of its most stunning hikes. The Lanikai Pillboxes present visitors with an experience unlike the time spent lounging on the beach, but no less alluring. Hikers will enjoy views of the Koolau Mountains, Waimanalo Bay, Kaneohe Bay, Mokoli'i Island, and the Makapuu Lighthouse, all in under an hour. Once finished hiking, a trip to the Kailua Farmers Market for local produce tops the day off perfectly.
Hilo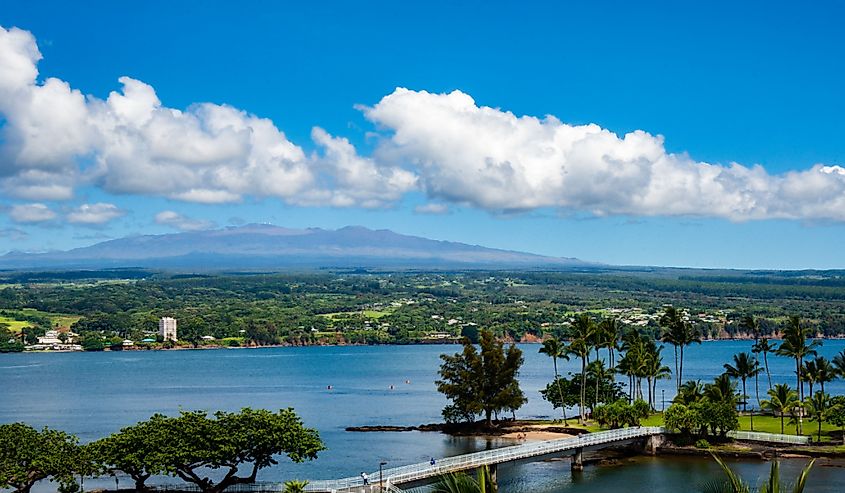 The home of the University of Hawaii, Hilo is the seat of the County of Hawaii on the Big Island of Hawai'i. Home to many attractions and tourist destinations, Hilo is both a historical, functioning city as well as the center of a number of striking natural landmarks. The city boasts views of a number of volcanoes, including two shield volcanoes, an active volcano, and Mauna Kea, a dormant volcano, which is the site of a number of astronomical observatories. Travelers should not miss Liliʻuokalani Gardens, a large ornamental Japanese garden featuring fishponds, pagodas, and a Japanese teahouse. For some natural beauty, head just west of downtown Hilo for the Wailuku River State Park and its breathtaking views of Waiānuenue, or "rainbow water," an 80-foot waterfall.
Kapolei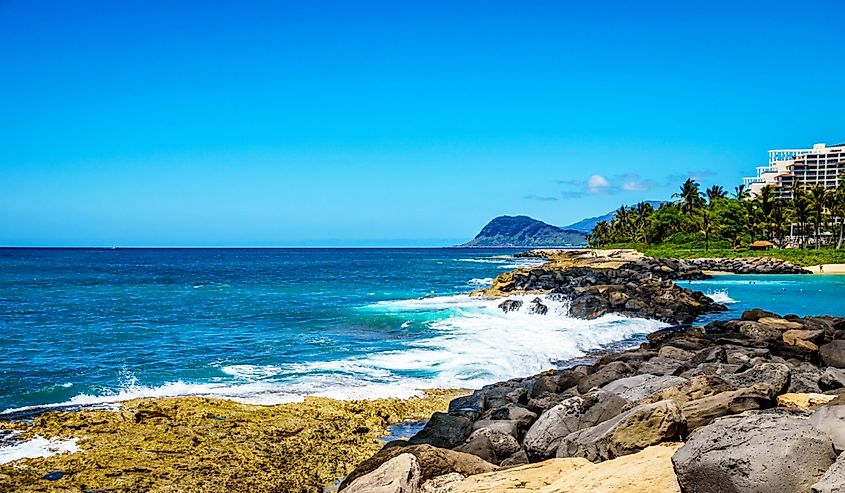 Colloquially referred to as the "second city of Oahu," after the much larger Honolulu, Kapolei is a great place to experience the best the island has to offer without the crowds of Hawaii's main metropolis. Features include the Ko'Olina Beach Park and the four gorgeous lagoons within, which allow swimmers to avoid the potentially dangerous surf of the open ocean. Families will want to seek out the Wet'n'Wild Hawaii water park, which offers both exciting water slides during the day, as well as a taste of Polynesian culture with its luau experiences. With all of this, Kapolei is one of Hawaii's fastest-growing cities, so its position as one of the most underrated will not stand for long.
Laie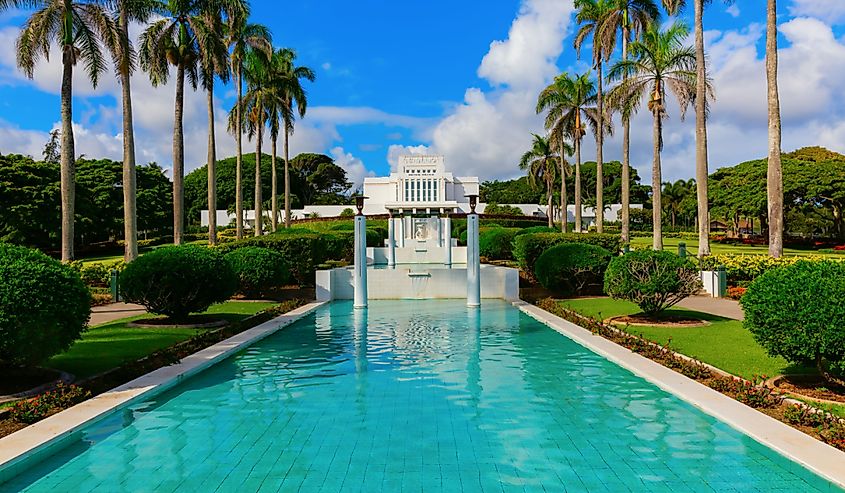 A small town on the northeastern shore of Oahu, Laie is home to a sizable Mormon community. Among its attractions is the fifth-oldest Mormon Temple in the world still in operation, which features impressive architecture, serene grounds to explore, and a visitors' center. For a taste of a different culture, visitors should seek out the Polynesian Cultural Center, a 42-acre park with an array of educational and entertaining displays and activities. Stay for the Ali'i Luau, an all-you-can-eat buffet voted as one of Hawaii's most authentic. Laie also boasts some spectacular natural views, such as those available at the Laie Point State Wayside Park, where you can also observe the wildlife at the Mokuauia Islet Seabird Sanctuary.
Maunaloa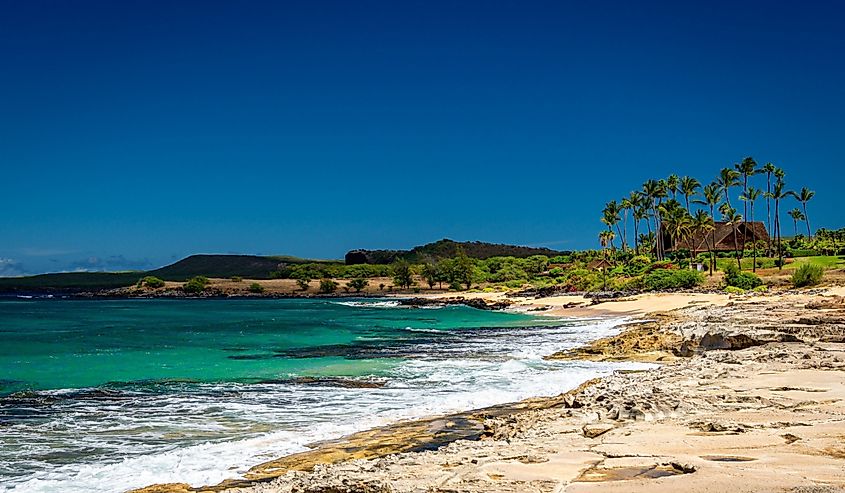 On the serene west end of Moloka'i lies the peaceful, plantation town of Maunaloa. The smallest town on this list, Maunaloa allows for a very different sort of Hawaiian experience. Visitors gain access to a small town way of life surrounded by the utopic visions of beaches and palm trees. The town does not lack amenities, and travelers can expect to find gift shops and galleries to suit their interests. Key amongst these is the Big Wind Kite Factory, where guests can tour the factory, or take free kite-flying lessons. Only 20 minutes west of the Moloka'i airport, Maunaloa can offer a unique experience for those traveling to Hawaii.
Known for its iconic beaches, stunning natural scenery, and vibrant culture, Honolulu often steals the spotlight in Hawaii. However, there are several other cities in the Aloha State that are worth visiting. From the historical charm of Hilo to the laid-back vibes of Waipahu, each city offers its own unique blend of Hawaiian hospitality and cultural experiences. Whether you are a first-time visitor or a seasoned traveler, do not hesitate to explore the underrated cities of Hawaii and discover the hidden gems that await you.