7 Most Charming Cities In Iowa
Iowa is known for its hospitality, friendliness, and vibrant student life. The state is home to beautiful landscapes, including rolling hills, scenic rivers, and rich prairies that make agriculture a cornerstone of Iowa's economy, with the state being the nation's leading producer of corn, soybeans, and pork. Home to many top-notch colleges and universities, including the University of Iowa and Iowa State University, Iowa goes from just a city to a thriving epicenter for vibrant student life. Iowa offers a unique combination of natural beauty, unique attractions, and outdoor opportunities, making it a great place to live and visit.
Cedar Rapids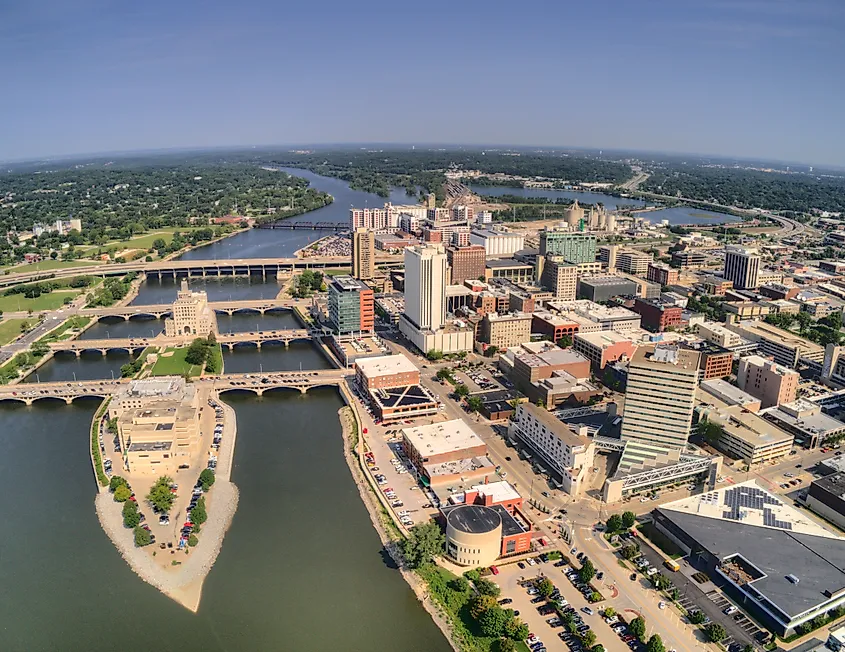 Cedar Rapids, Iowa, may not be the first destination that comes to mind when planning a vacation, but it is a hidden gem in the Midwest with plenty to offer visitors. Situated along the Cedar River, Cedar Rapids has a thriving arts scene, delicious local cuisine, and various outdoor activities. Visitors can explore the city's history at the National Czech & Slovak Museum & Library or stroll through the beautifully restored NewBo City Market. Take a hike through Indian Creek Nature Center or enjoy water activities at Lake Macbride. Remember to try Iowa's famous pork tenderloin sandwiches and craft beer. Cedar Rapids has something for everyone in this charming city.
Waterloo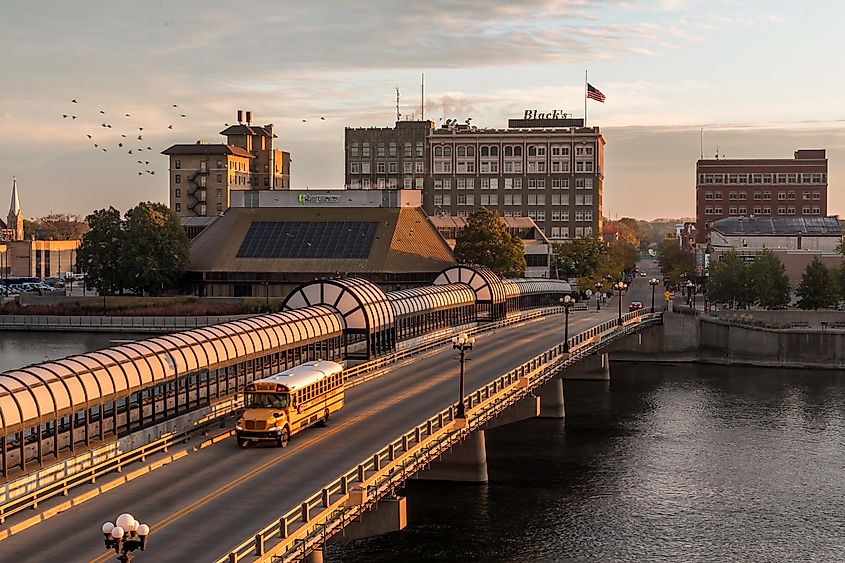 Waterloo, Iowa, offers a unique blend of outdoor recreation, cultural attractions, and historical sites, making it an ideal vacation destination. Visitors can explore the Cedar River, which runs through the city, by kayaking, canoeing, or fishing. The Lost Island Waterpark is a great spot to cool off during the summer. At the same time, the Grout Museum District offers a glimpse into the area's past with exhibits on natural history, Native American culture, and Civil War artifacts. The John Deere Tractor & Engine Museum is also worth a visit. With its vibrant arts scene, excellent dining, and affordable accommodations, the lovely city of Waterloo is perfect for a memorable stay.
Ames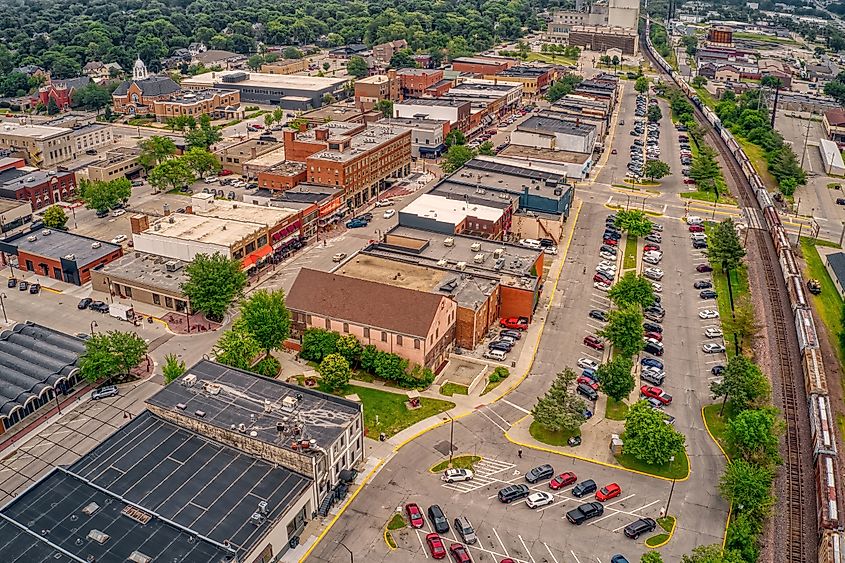 Ames, Iowa, is a small college town located in the heart of the Midwest. Home to Iowa State University, the city is known for its vibrant student culture and top-ranked engineering and agriculture programs. Ames is nestled in the scenic Iowa countryside, providing residents with ample opportunities for outdoor recreation like hiking, fishing, and boating. Get lost in the beauty of the Reiman Gardens or explore the interactive exhibits at Iowa State University's Museum of Art. Sports enthusiasts can catch a game at the Jack Trice Stadium or the Hilton Coliseum. From its annual farmers' market to its lively downtown scene, Ames offers a unique blend of small-town charm and big-city amenities.
Council Bluffs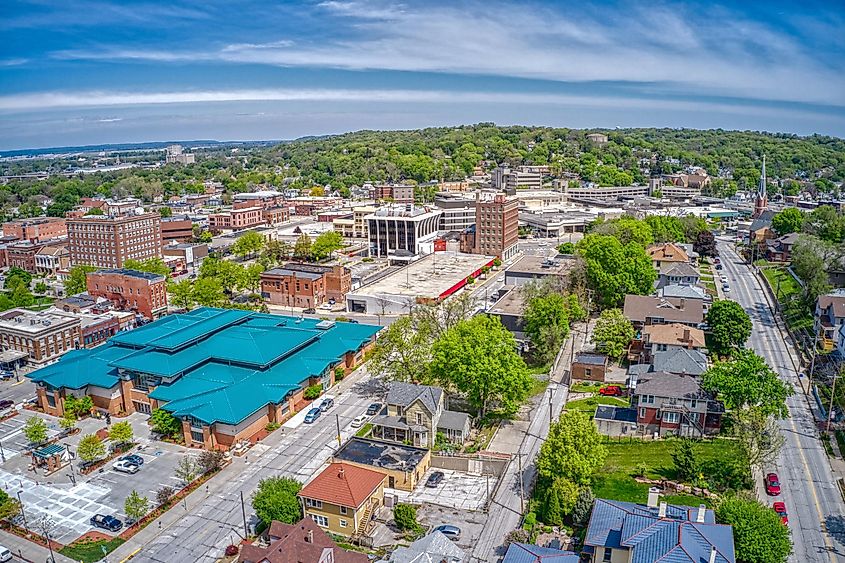 A historic city on the state's western edge, Council Bluffs, Iowa, is just across the Missouri River from Omaha, Nebraska. With a rich history dating back to the Lewis and Clark Expedition, Council Bluffs offers a unique blend of old and new. Explore the Western Historic Trails Center, the Union Pacific Railroad Museum, or the Squirrel Cage Jail Museum. Stroll through the beautiful Bayliss Park, or catch a show at the Hoff Family Arts and Culture Center. Head to Harrah's Casino for some gaming fun, or grab a bite to eat at one of the many delicious restaurants in the area. Council Bluffs offers fun and history rolled into one.
Ankeny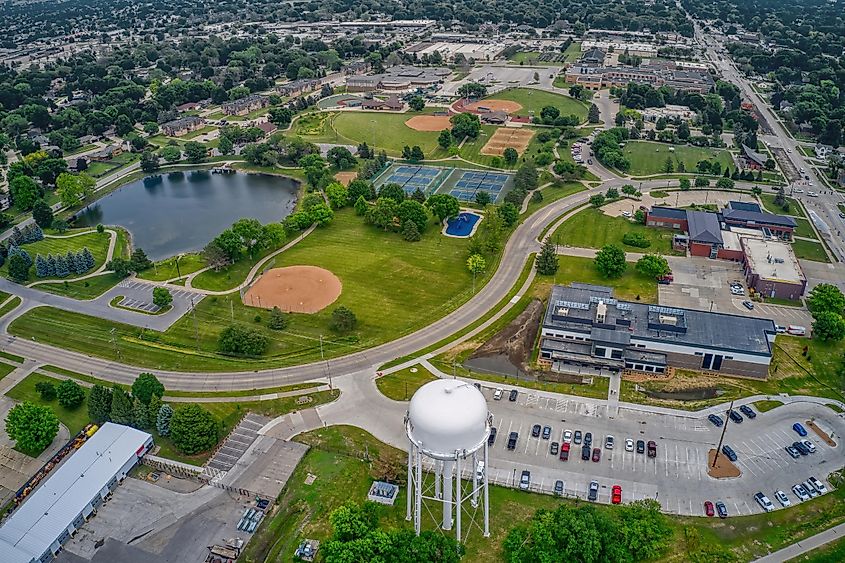 Located in the heart of Iowa, Ankeny is a hidden gem for vacationers seeking outdoor adventures and urban amenities. With its rich cultural heritage, the city offers a plethora of historical landmarks, museums, and art galleries. For nature enthusiasts, Ankeny boasts a wide range of parks and trails perfect for hiking, biking, and fishing. The High Trestle Trail Bridge, spanning the Des Moines River, is a must-visit for its stunning views of the surrounding countryside. In addition to its natural beauty, Ankeny is home to a diverse range of restaurants, shops, and entertainment venues catering to eclectic tastes and preferences. Ankeny is the perfect blend of charm and vibrancy.
Dubuque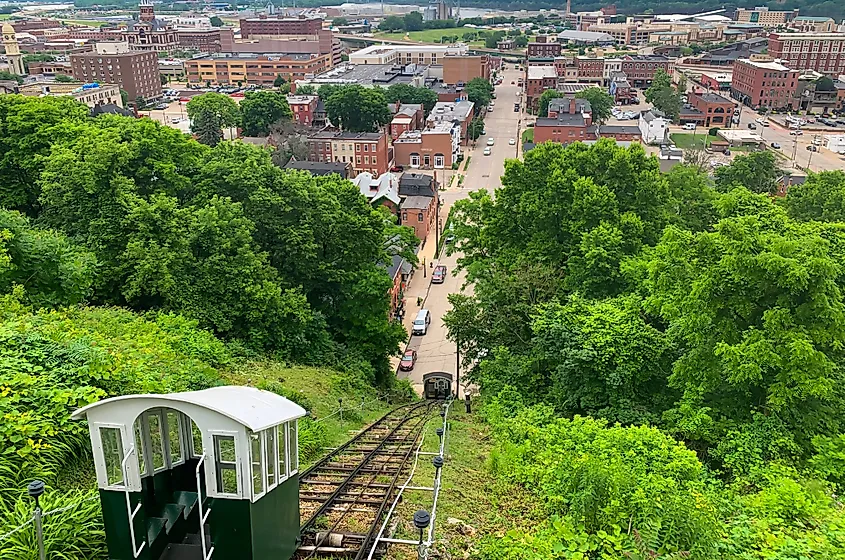 Set along the Mississippi River, Dubuque is a charming city with historic architecture, riverfront parks, and unique attractions such as the Fenelon Place Elevator and the National Mississippi River Museum and Aquarium. Visit the National Mississippi River Museum to explore the historic Shot Tower, or catch a show at the iconic Five Flags Center. Take a scenic riverboat cruise on the Mississippi River, hike through the stunning Mines of Spain State Recreation Area, or sample delicious craft beer at one of the city's many breweries. With a rich history, breathtaking scenery, and endless attractions, explore Dubuque's unique charm and discover it is the perfect destination to get lost in effortlessly.
Iowa City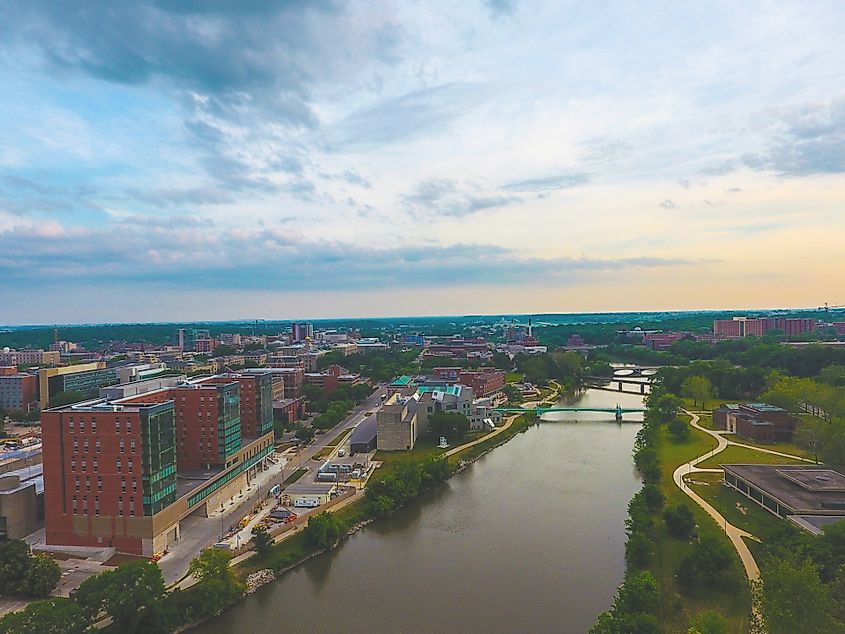 Offering a vibrant and eclectic scene, Iowa City, Iowa, is situated in the heartland of America. Home to the University of Iowa, the city boasts a lively arts and culture scene, with many galleries, theaters, and music venues. The downtown district offers a variety of restaurants and shops, as well as a bustling farmer's market. History buffs can explore historic landmarks like the Old Capitol Building and the Herbert Hoover Presidential Library and Museum. Outdoor enthusiasts can visit the city's many parks and trails, including the scenic Iowa River Corridor Trail. With plenty of local restaurants, breweries, and shops, Iowa City has no shortage of things to see and do.
Iowa may not be known as a vacation destination, but this charming city is worth a visit. The state offers various activities and attractions catering to different interests and preferences. From exploring the natural beauty of the Great River Road to indulging in the local food scene, there is something for everyone, from outdoor enthusiasts and history buffs to food enthusiasts. The state of Iowa offers a mix of calm and fun.