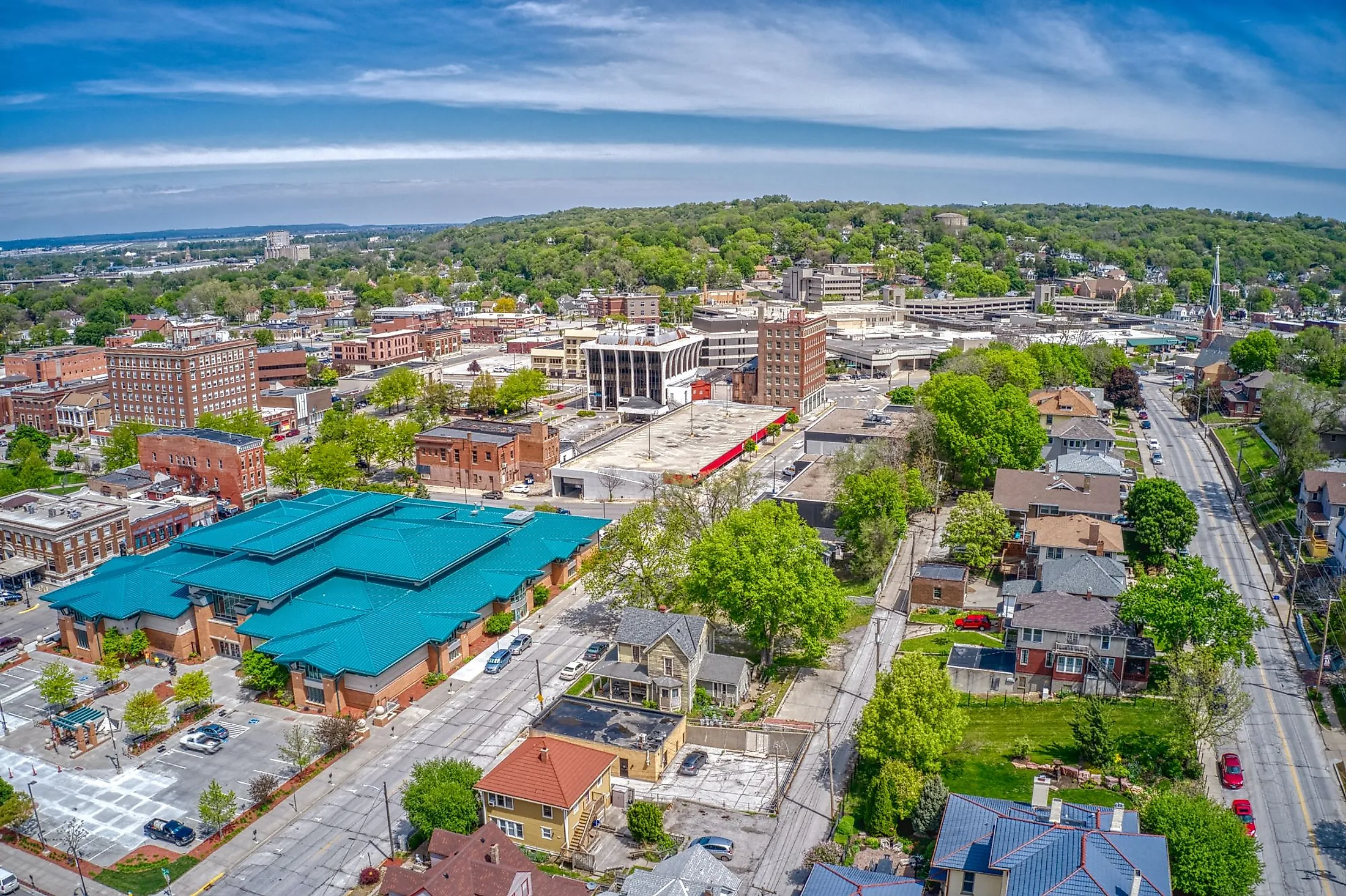 Council Bluffs is a big city situated in Pottawatomie County in the southeastern part of the US State of Iowa. It is the third largest and principal city of the Omaha-Council Bluffs metropolitan area. Council Bluffs serves as the ideal location to reflect on the epic westward expansion of the United States during the 19th century. As the starting point of multiple emigrant trails in the 19th century and the location where no less than eight railways formerly converged, Council Bluffs has long been a major transportation center. It is one of Iowa's fastest-growing cities, and many people are pleasantly surprised by what it has to offer.
Geography And Climate Of Council Bluffs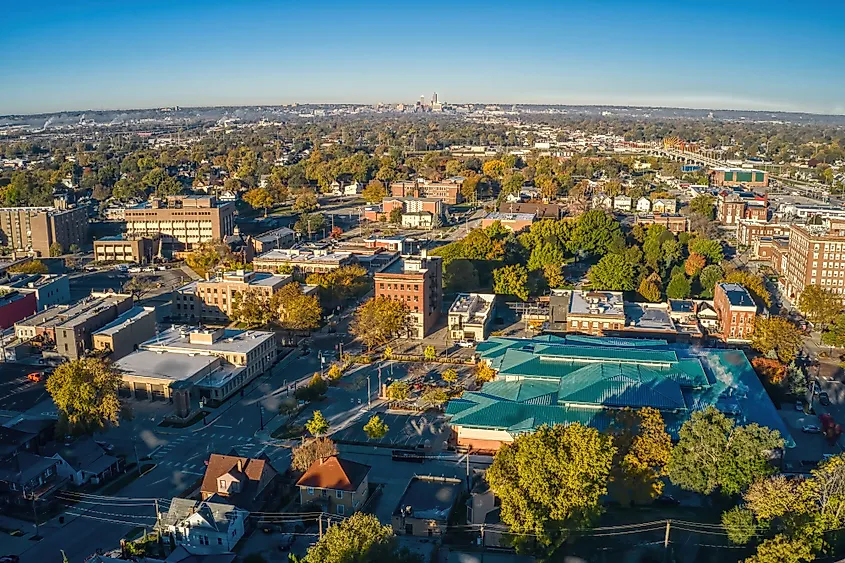 Council Bluffs is situated across the city of Omaha, Nebraska, on the eastern banks of the Missouri River. A magnificent pedestrian bridge that was built in 2008 connects Council Bluffs to Omaha. Council Bluffs is located in an area with a distinctive topography that was originally made up of prairie and savanna in the Loess Hills, as well as large wetlands and deciduous forests along the Missouri River. Council Bluffs covers a total area of 118.29 sq. km, of which 111.27 sq. km is occupied by land, and 7.02 sq. km is covered by water. The Missouri River and Lake Manawa make up a substantial section of this aquatic region.
According to the Köppen climate classification, Council Bluffs experiences a humid continental climate characterized by warm-humid summers and dry-cold winters. The average yearly temperature is 9°C, with July and January recording the highest (23°C) and lowest (-7°C) average temperatures, respectively. On average, Council Bluffs gets 1112.52 mm of precipitation each year, with June reporting the highest number (109.22 mm). The rainy period lasts from February to December. The snow period lasts from November till March. 
History Of Council Bluffs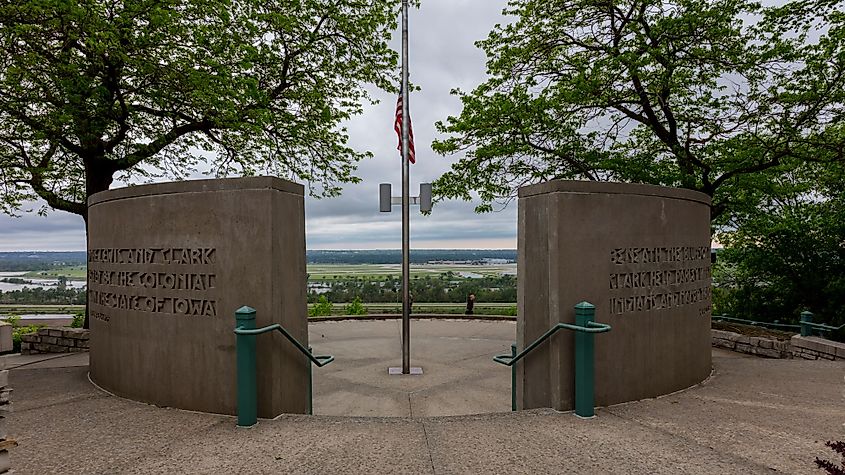 Around 2,500 Potawatomi are thought to have arrived in western Iowa in 1837, where they were divided into five camps. One of whom made their home alongside Indian Creek in the present-day Council Bluffs neighborhood on North Broadway. Their commander was Billy Caldwell. His father was a British army Irish Colonel. He mediated the treaties on behalf of the Native Americans. Caldwell's Village was the name of the camp. A Jesuit mission was formed as a result of Caldwell's efforts. The region's original chapel and school were both a part of St. Joseph's Mission. Billy Caldwell was buried in the cemetery behind the mission after passing away from cholera in 1841.
Most of the Potawatomi had been relocated to a reserve in Kansas by 1848. The Mormons, who were fleeing persecution in Nauvoo, Illinois, arrived next. Despite traveling west, some people stayed in the region they named Kanesville in honor of Colonel Thomas Kane, who made friends with them. When the next group of emigrants—gold rushers who chose to settle here and create businesses or farms—came in 1852, thousands of them left for Salt Lake City and sold their land cheaply to the Mormons. Kanesville was renamed Council Bluffs in 1853, and the frontier town developed into a significant outfitting hub for the passing of wagon trains. Council Bluffs underwent another transformation with the arrival of the railroads.
The Population And Economy Of Council Bluffs
As per the latest US Census, Council Bluffs has a population of 62,799 residents, where 51.3% are females and 48.7% are males. The city's racial makeup is 83.7% White (non-Hispanic/Latino), 10.4% Hispanic or Latino, 2.4% African-American or Black, and 1.1% Asian. The remaining are distributed among American Indians and Alaska Natives (AI/AN), and other mixed races. English is spoken by 91.8% of the population. The rest speak Spanish (6.9%), Asian and Pacific Islander languages (0.8%), Indo-European languages (0.5%), and other foreign languages (0.1%). Only 44.3% of the population in Council Bluffs are naturalized US citizens. Veterans make up 9.2% of Council Bluffs' population, of which 94% are males and 6% are females.
As per the same Census, the employment rate in Council Bluffs is 61.4%, with a poverty rate of 12.2%. The homeownership rate is 62.7%, where the median gross rent cost is $860 per month, with a median household income of $53,449. According to Sperling's BestPlaces, the unemployment rate in Council Bluffs is 4.6%. Compared to the US average of 33.5%, future job growth in Council Bluffs is expected to be 27.2% during the next ten years.
Attractions In Council Bluffs
Union Pacific Railroad Museum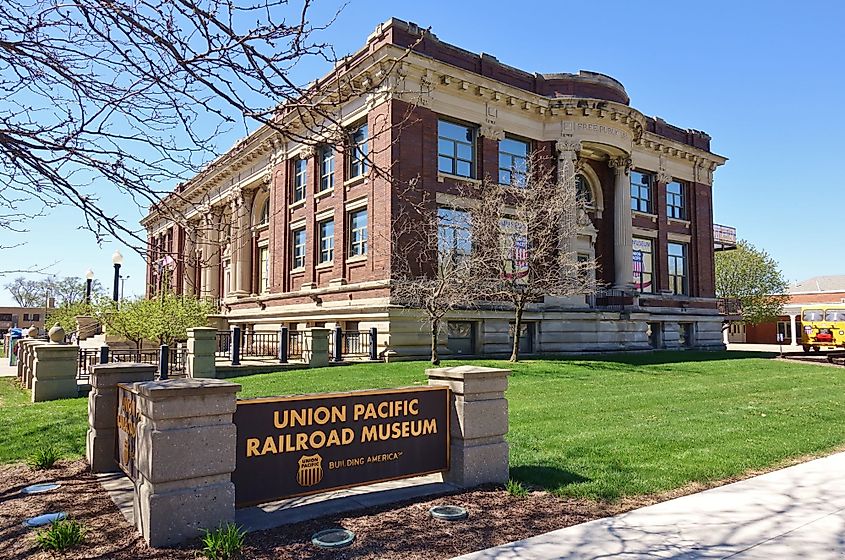 This museum, located in Council Bluffs' downtown area, explores more than 150 years of railroad history through educational and engaging digital exhibits, photographs, one-of-a-kind relics, and more. It also elaborates on the history of the pioneer movement in the country. Exhibits cover a wide range of topics, including Abraham Lincoln's Presidency, the construction of the country's first transcontinental railroad in 1862, and modern railroading technologies.
Lake Manawa State Park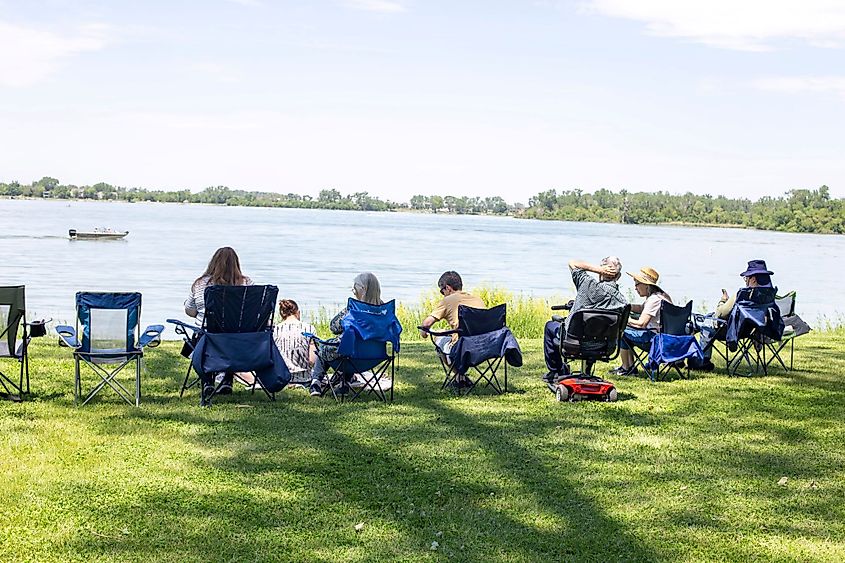 One of western Iowa's well-known places for boating, hiking, or simply enjoying the outdoors is Lake Manawa. The lake was built in the aftermath of a Missouri River flood in 1881. It is a popular destination for outdoor enjoyment for numerous tourists. Manawa, a Native American word that means comfort and tranquility, is the ideal place to relax when visiting to read a book, have a picnic, or just take in the scenery.
Horseshoe Council Bluffs
Horseshoe Council Bluffs is a location for casino amusement with sports betting, over 1,600 slot machines, table games, and more. There are roughly 68,000 square feet of gaming space and a poker room where the World Series of Poker is played. The Horseshoe Council Bluffs offers a wide range of gaming opportunities in addition to three distinct restaurants that guests can choose from for elegant, casual, or buffet dining.
The slogan "UNlike anyplace else—on purpose" perfectly describes Council Bluffs and its residents. This saying, which draws tourists from all over the world, is supported by thrilling casino resorts, a riverside park, a well-liked pedestrian bridge across the Missouri River, comfortable hotels, healthy dining alternatives, and a number of live music venues.