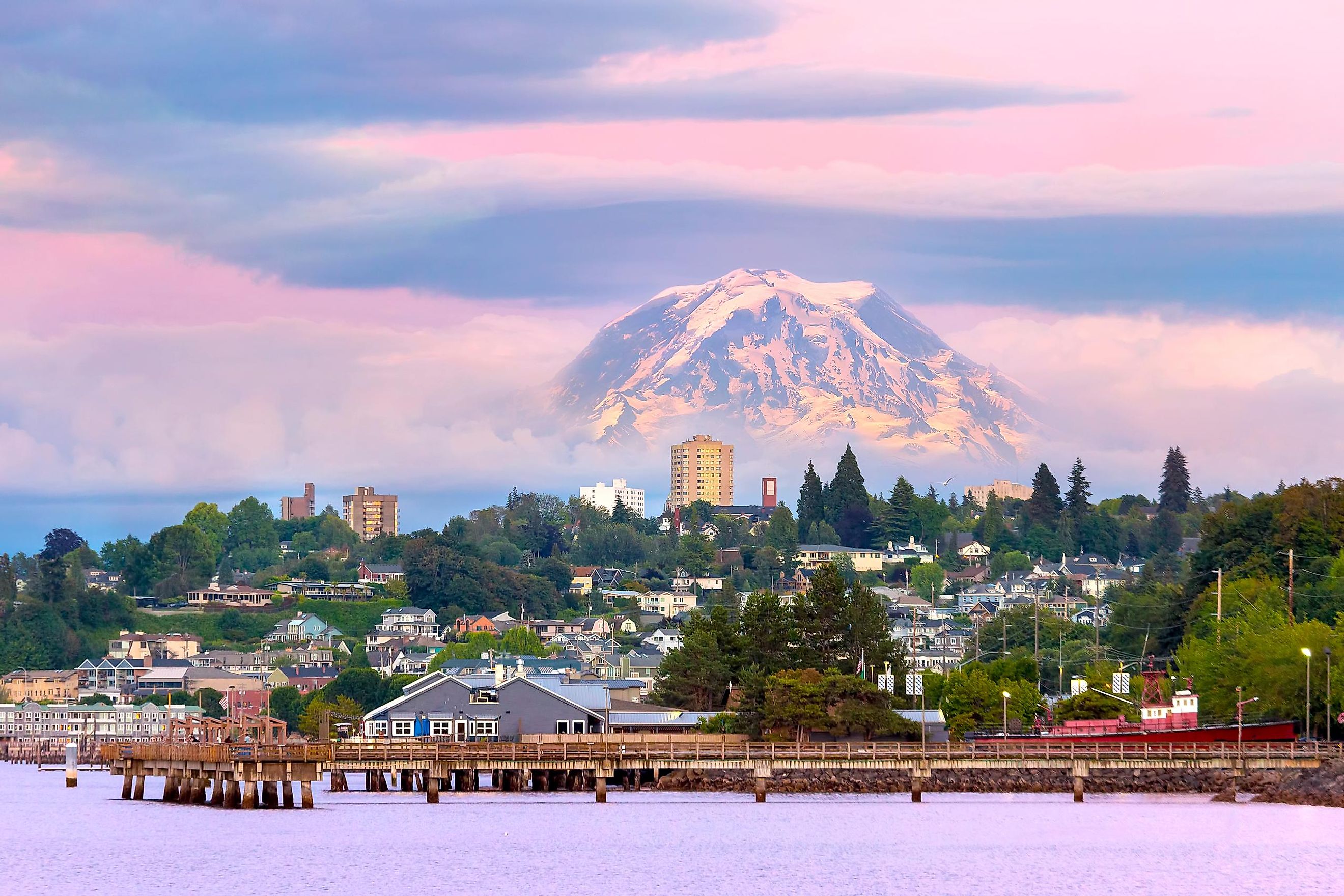 7 Most Beautiful Cities In Washington
The only State to be named after a President, Washington is a magnificent land that lies at the heart of America's famed Pacific Northwest region. Filled with stunning mountain vistas, charming lakes and rivers, and some of the very best coastlines, the "Evergreen State" is indeed a wonder to experience. In addition, Washington offers a vibrant cultural scene packed with history and human achievement, ready to welcome all who visit and live there. This article looks at the 7 Most Beautiful Cities in Washington.
Seattle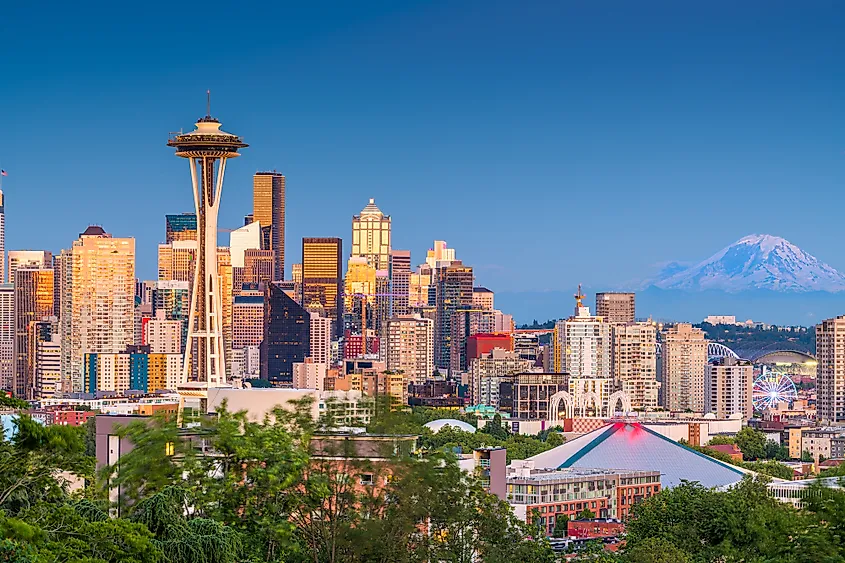 Washington's largest city and by far its most well-known, Seattle, is a bustling metropolis and one of America's most important economic and cultural centers. Home to a population of nearly 740,000, Seattle was first founded in 1851 and named after the Suquamish indigenous chief of the same name and continues to be one of the nation's fastest-growing cities. A truly multicultural city, Seattle hosts numerous theatres, galleries, restaurants, institutes of higher learning, sports teams, and major business companies. Of note are Starbucks and Amazon, both of which are headquartered in the city. Including iconic landmarks like the Space Needle and the delightful Pike Place Market, Seattle overlooks Elliott Bay and is a beautiful place to enjoy serene water views and an eclectic range of cultural activities.
Redmond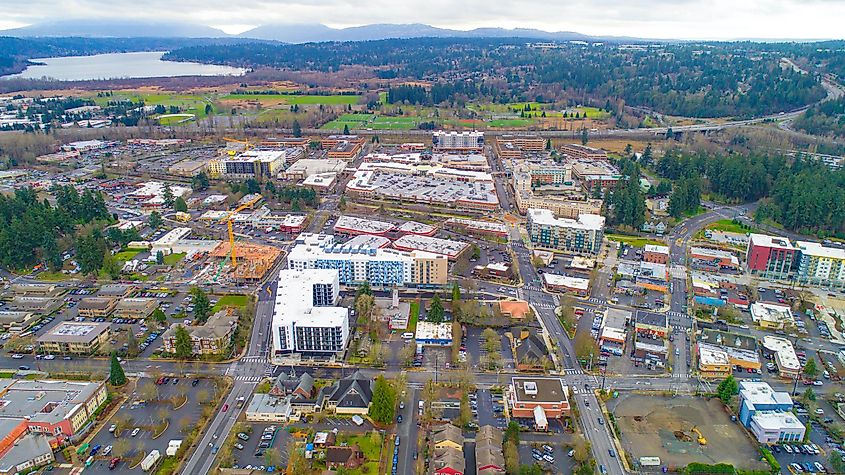 Known as the "Bicycle Capital of the Northwest," the city of Redmond is a beautiful example of the Pacific Northwest's climate. With warm summers and cool winters, this city of 73,256 residents is just a 30-minute drive from Seattle and offers visitors and residents alike a modern city in a more relaxed ambiance. Full of beautiful public parks and green spaces, including Marymoor Park and Lake Sammamish, Redmond also has a plethora of great galleries, museums, delicious restaurants, and shopping outlets. Serving as the headquarters of the Microsoft Corporation, this city is a regional economic center that is indeed a welcoming place for families and working professionals.
Tacoma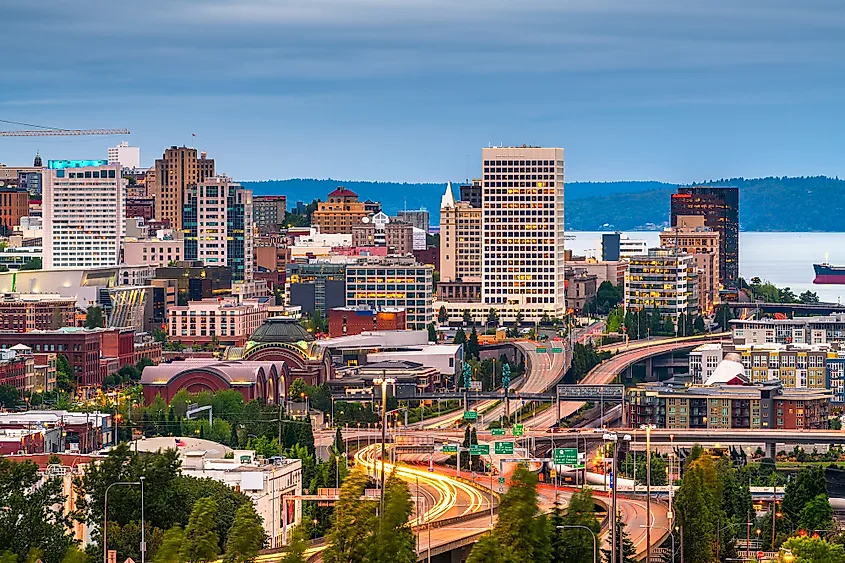 The city of Tacoma serves as the seat of Pierce County and is Washington's third-largest metropolis. Situated on the beautiful Puget Sound (an inlet of the Pacific Ocean), this city of just under 220,000 citizens offers excellent scenery and a most comfortable year-round climate. With a bustling downtown that features a good range of restaurants, galleries, museums, shops, and historic landmarks, the "City of Destiny" serves as a wonderful introduction to life in the Northwest. And, of course, with extraordinary views of Mount Rainier in the distance, Tacoma's backdrop always makes for some great photos. 
Bellingham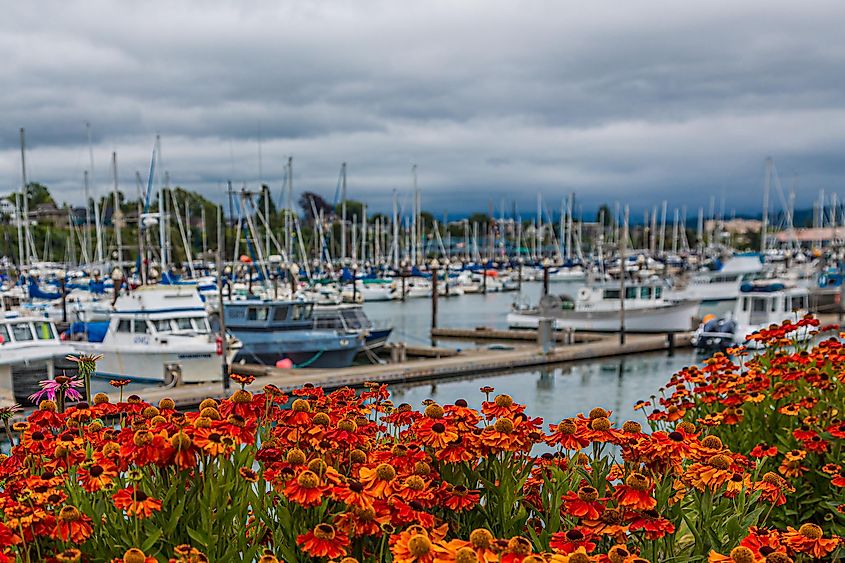 Bellingham is approximately 90 minutes north of Seattle and 90 minutes south of the Canadian city of Vancouver, serving as a great midway point for these two major cities. But this city of nearly 92,000 inhabitants is also a great attraction in its own right, where incredible encounters with nature and culture await. Situated on Bellingham Bay, the city gives a scenic front-row seat to some of the best views of the Pacific Ocean, and its charming waterfront stores, buildings, restaurants, and coffee shops are a delight for all ages. Popular with tourists, young professionals, families, and retirees alike, Bellingham hosts cultural festivals, galleries, colleges, and a variety of historic neighborhoods that make is the most charming place to visit and live in the entire Pacific Northwest. 
Spokane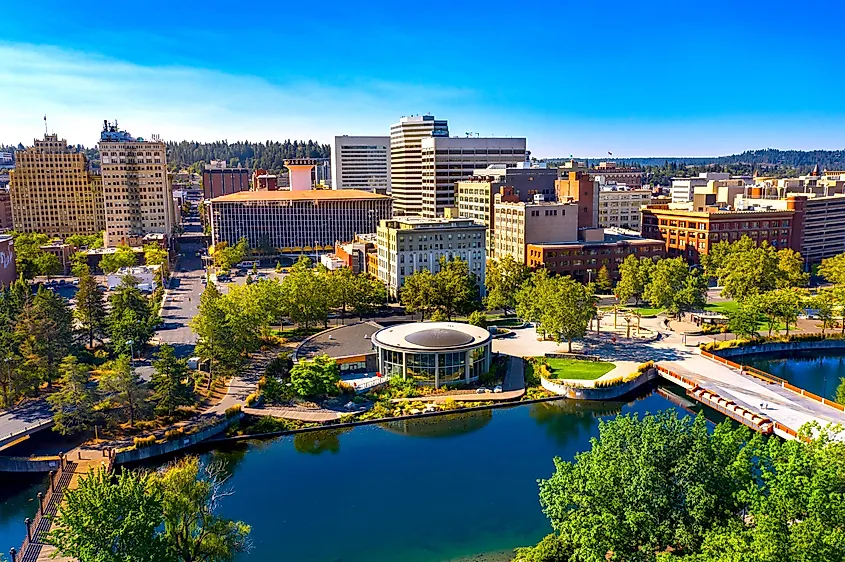 Incorporated in 1881 and named for the Spokane peoples, the city of Spokane is Washington's second largest. Long the home of indigenous peoples, the modern city was established by fur traders along the banks of the Spokane River and its series of splendid little waterfalls, including Spokane Falls. The cultural and economic center of the so-called Inland Northwest, Spokane is home to just under 230,000 people and is a picturesque and bountiful mid-size city. The site of numerous museums, theatres, restaurants, institutes of higher learning (including Gonzaga University), and even a thriving local brewing industry make this city great for the young and old alike. 
Walla Walla  
Also named for a local Native American tribe, the city of Walla Walla is just a very short drive from the border with Oregon. In this mid-size town of just under 34,000 residents, a pleasing climate can be enjoyed year-round, with hot summers, mild winters, and low precipitation. Situated within the Walla Walla Valley, the town is surrounded by the Blue Mountains, rolling hills, and even wheat fields. The city's warm atmosphere has made it an ideal place for winemaking and vineyard cultivation, and indeed its wine industry has grown considerably in the last few decades. Currently, at least 120 separate wineries operate in the Walla Walla area. In addition, tourists often visit the city due to its proximity to the famed Oregon Trail, while the historic Fort Walla Walla offers visitors a special glimpse into the region's past. 
Olympia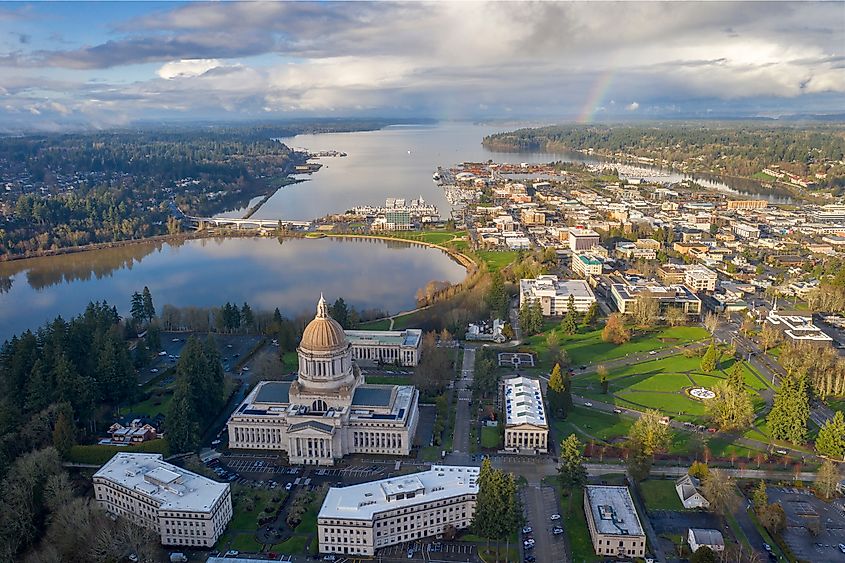 Olympia is Washington's capital city, though it is often overlooked compared to its bigger counterparts like Seattle or Spokane. Yet this city of nearly 56,000 is another beautiful Washington urban center where stunning nature and marvelous culture meet. Located on the shores of Capitol Lake, Olympia is framed by the majestic Olympic Mountains and is also home to a thriving arts and culture scene. Visit such sites like the imposing Washington State Capitol Building and the historic Old Capitol Building (1892), tour the charming downtown and its lovely range of restaurants, shops, galleries, and theatres, or simply enjoy the exquisite natural surroundings near the waterfront. Olympia may not get the attention of some of Washington's other major cities, but it is nonetheless a great destination to experience for anyone in the "Evergreen State."
The State of Washington is among the Pacific Northwest's most prosperous and beautiful places, where some of the very best of stunning nature, fascinating history, and great culture all meet. Whether it is enjoying time along the ocean coast, visiting an iconic landmark like the Space Needle, or simply taking advantage of a mild climate, Washington State and its cities are tremendous places to visit, live and explore.