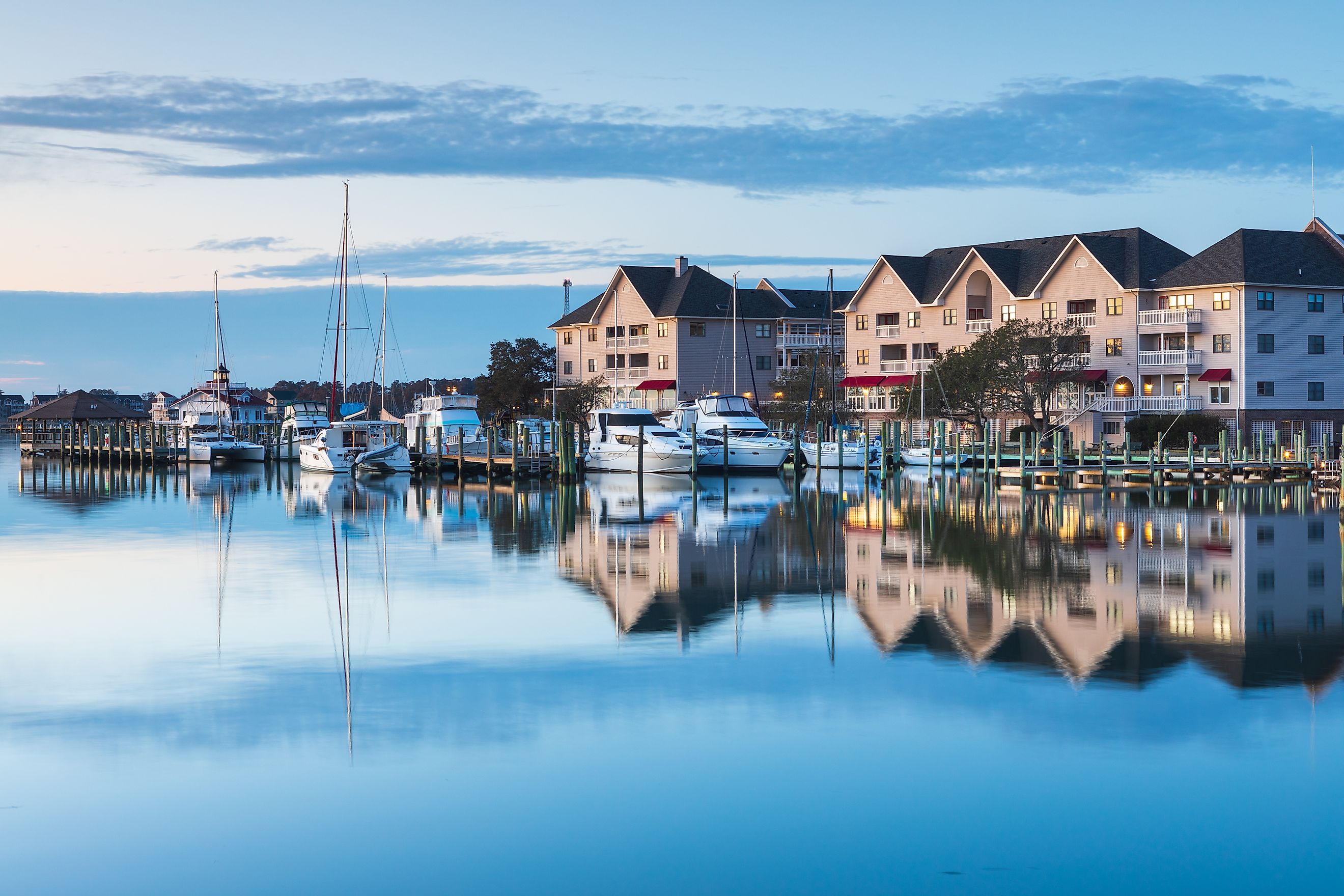 7 Best Small Towns in North Carolina For A Weekend Escape
Located in the Southeastern region of the United States, North Carolina offers the best of several worlds. Bordered by mountains to the west and the Atlantic Ocean to the east, North Carolina is the ultimate vacation destination for those who want to experience different types of geography. Rich in history and culture as well as abundant outdoor recreational opportunities, North Carolina is home to both thriving cities and charming small towns. Whether you want to make one of the small towns your weekend trip destination or simply want to get a taste of a few of them while passing through the state, you won't be disappointed.
Edenton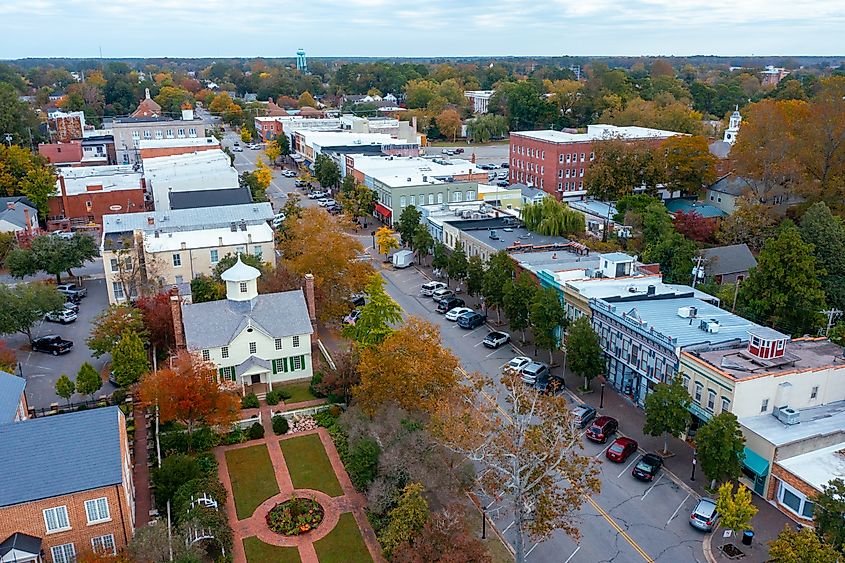 If you're looking for a romantic weekend escape in the south, look no further than Edenton. Located on the Albemarle Sound in the southern region of the state, this charming town is overflowing with Colonial and Civil War history, as well as opportunities for fun on the water. Edenton's waterfront downtown beckons visitors with its unique shops and eateries. 
History lovers won't want to miss a trip to the 1886 Roanoke River Lighthouse, which overlooks the Edenton Bay. Spend some time walking around the Edenton Cotton Mill Historic District, which consists of 57 mill houses, an industrial building, a church, and a museum. You can also enjoy a self-guided tour on the Edenton Museum Trail.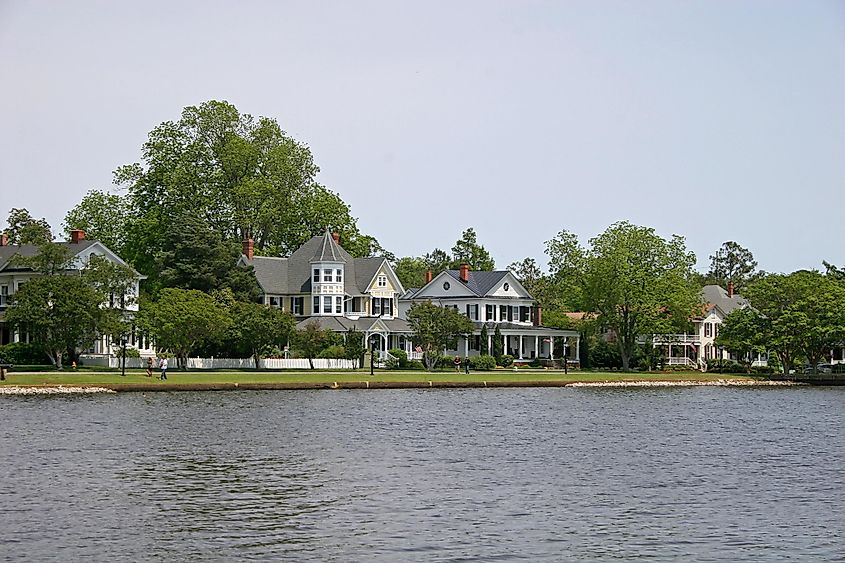 If you want to spend your weekend getaway outdoors, rent a kayak, canoe or paddle boards and meander around the Ablemarle Sound, one of its tributaries or the beautiful Elizabeth River. There are also many opportunities to fish, either from a dock or a charter boat, golf, bird watch and camp, depending on what you want to experience. 
Manteo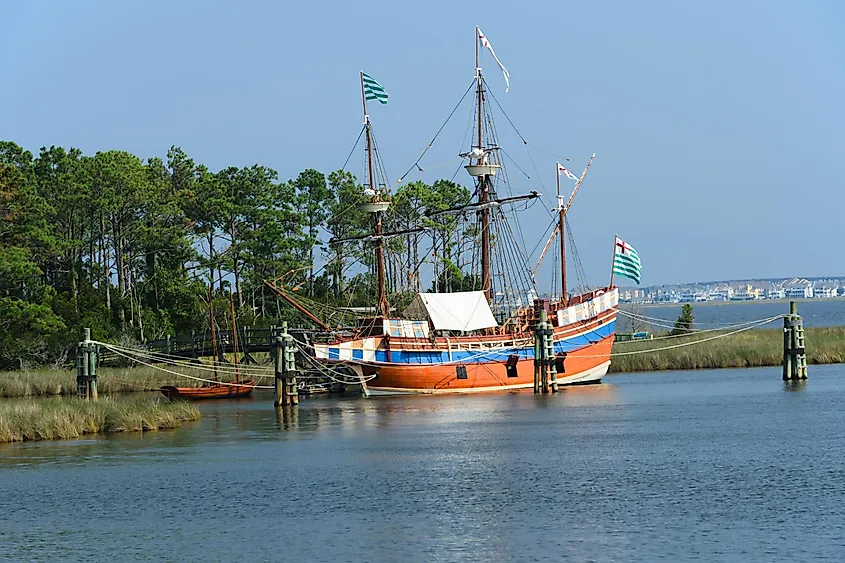 Situated on the state's tiny Roanoke Island, the charming town of Manteo is the ideal weeked escape for those who love being near water. The coastal getaway is nestled on Shallowbag Bay, within easy access the Outer Banks barrier islands. Start your weekend exploring the town's picturesque marina and waterfront, which is home to the Roanake Marshes Lighthouse. Discover local history at the Roanke Island Maritime Museum, and take a walk out to the lighthouse to get a view of fisherman and other bay activity.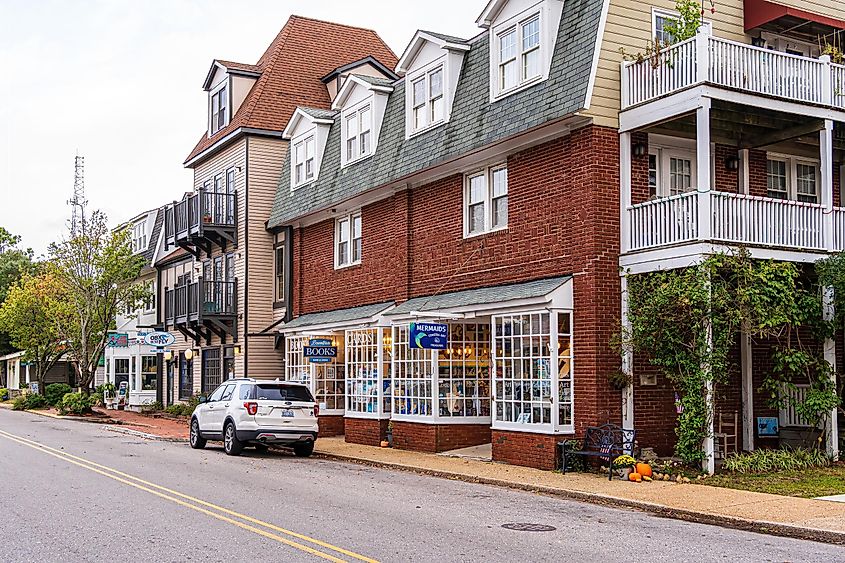 Take a trip to Manteo's quaint downtown, where you'll find an eclectic array of boutiques, coffee shops and eateries, as well as a brewery and a rum distillery. If you'd rather get out on the water, board a sailboat, fishing charter or a catamaran, and take in the sunset or watch dolphins play.
Highlands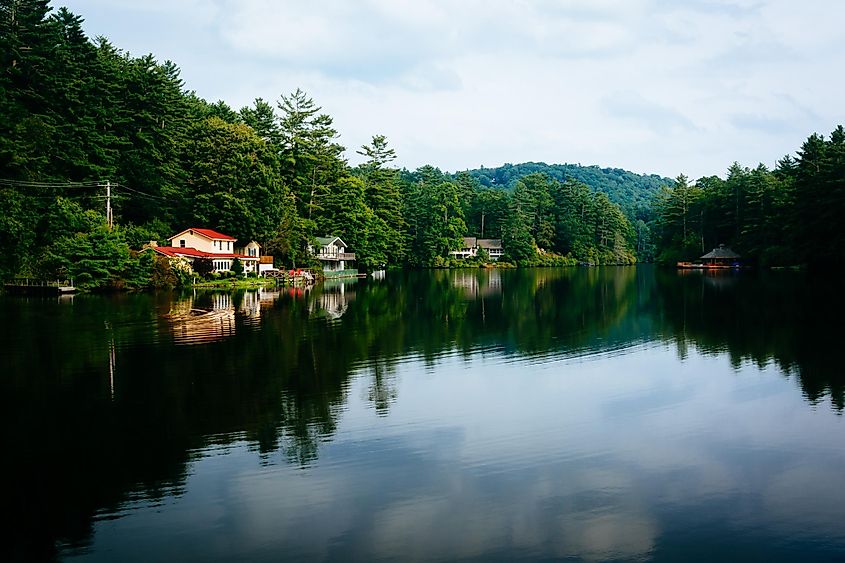 With an elevation of 4118 feet, the charming town of Highlands is the perfect place for a weekend mountain retreat. Located just over the border from Georgia, Highlands is situated on a plateau in the southern Appalachian Mountains. Known as one of the highest towns east of the Mississippi River, Highlands is the prime spot for a variety of mountain adventures, such as hiking through the Nantahala National Forest, or exploring one of the area's several waterfalls. Go fly fishing for rainbow trout one of the surrounding rivers, such as the Tuckasegee or the Chattooga.
If you're looking for a cultural experience, check out a show at the Highlands Playhouse, or visit during the Highlands-Cashiers Chamber Music Festival. The Highlands Walking Tour leads visitors through the town's downtown area, where you can view 51 histoic spots.
Banner Elk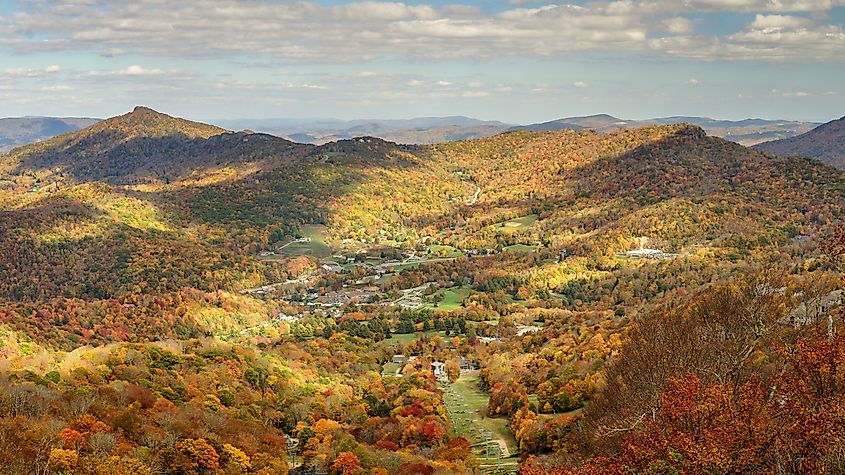 Located in the scenic Blue Ridge Moutains in the northern portion of the state, Banner Elk is the quintessential southern mountain town. WIth its mix of both cultural and recreational activities, the small town is ideal for either a relaxing or adventurous weekend getaway.  If you're visiting during the winter months and want to ski, book a stay at either the Sugar Mountain Resort or the Beech Mountain Resort. Both retreats offer the perfect terrain for skiing and snowboarding, as well as comfortable lodging and rental equipment.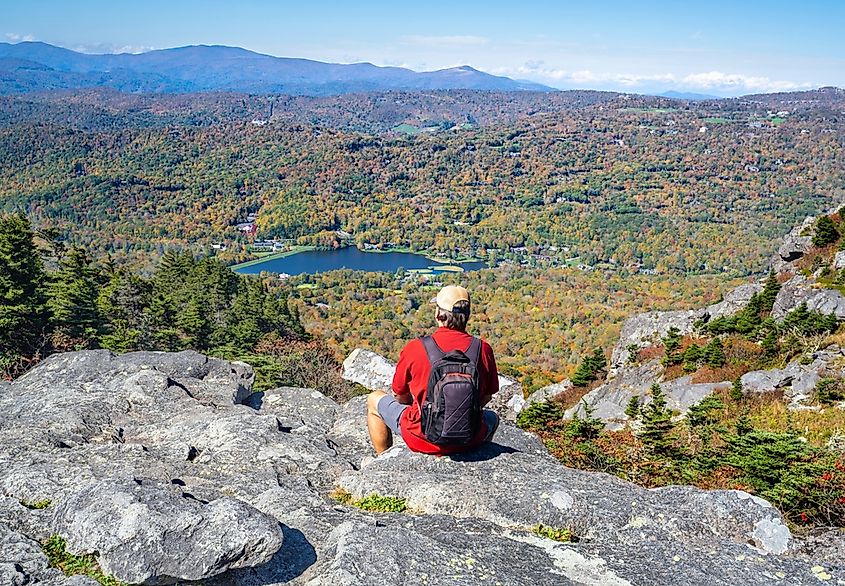 The Widerness Run Alpine Coasters offers another opportunity for excitement in the area. Modeled after popular alpine coasters in Europe, this coaster features thrilling circular loops and several waves for non-stop action.  The adjacent Wilderness Run Adventure Course beckons thrill-seekers to climb and swing from treetops.
Holly Springs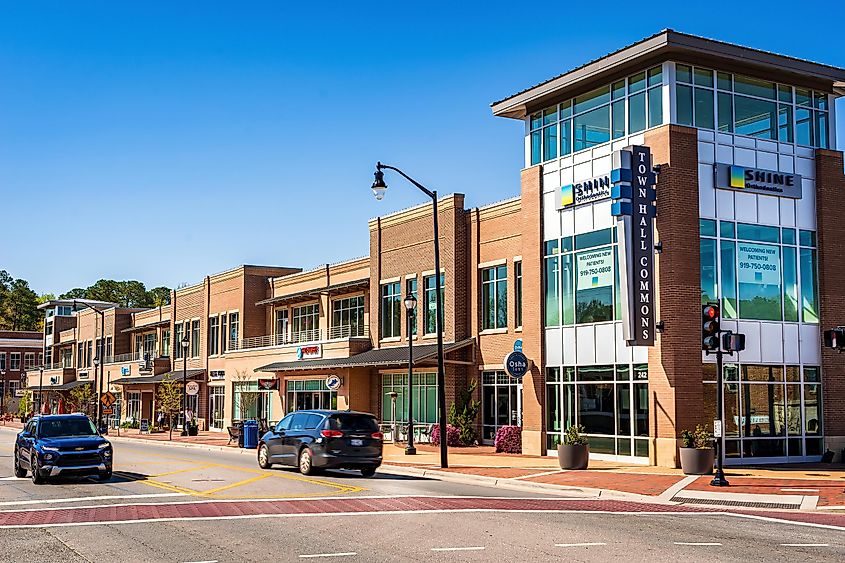 The cute town of Holly Springs makes a fast weekend getaway from Raleigh, but will feel worlds away from the big city. Located in the central portion of the state, Holly Springs is alive with many cultural and recreational activities, as well as a thriving historic downtown. 
Spend one of your days meandering through the downtown, checking out one of the quaint boutiques or eateries. Take a trip to the Holly Springs Cultural Center, which offers theatrical, dance and musical performances throughout the year. The center also offers art exhibits in the lobby, as well as a series of free outdoor concerts. 
Kitty Hawk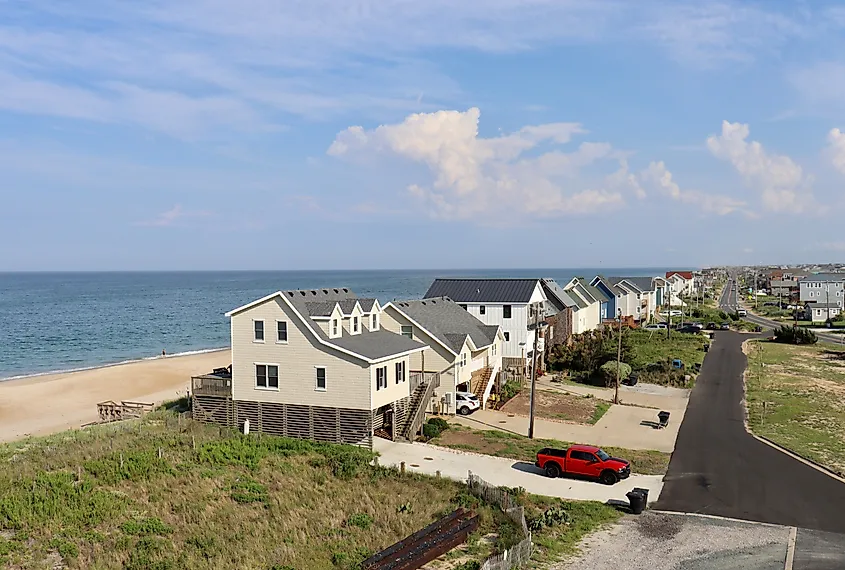 Located in the state's Outer Banks barrier islands, picturesque Kitty Hawk is well-known for being the location of the Wright Brothers' first flight. This charming coastal town offers several public-access beaches to enjoy during a weekend getaway.
Nature lovers will rejoice at the Kitty Hawk Woods Coastal Reserve, which features more than 1,800 acres for maritme forest preserve to explore. Take a hike around the reserve, immersing yourself in wooded dunes, a mix of deciduous, swampy and evergreen forests, and marshes and islands. 
No visit to Kitty Hawk would be complete without a visit to the Wright Brothers National Memorial. This site features a towering granite structure depicting the brothers and their airplane, as well as visitors center and a museum featuring both historic and modern day aviation exhibits.
Chapel Hill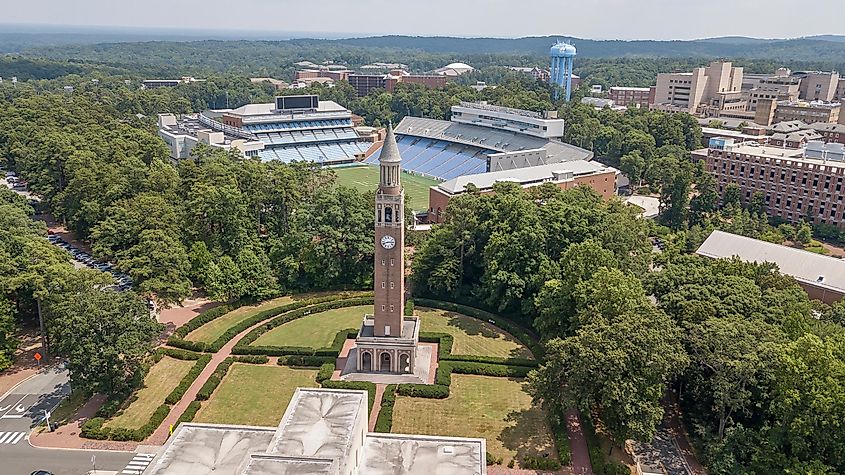 Home to the University of North Carolina-Chapel Hill, Chapel Hill offers all the charm of a small southern destination, as well as the modern amenities of a bustling college town. History, culture, nightlife and outdoor adventures meet in this ultimate weekend getaway destination. 
If you love craft beer, wander down the town's cider trail, which is home to six unique breweries. Samples local brews, and enjoy lunch or dinner at a casual brewpub. Spend a morning or afternoon checking out the Ackland Art Museum, which features over 18,000 works of art, or wander through the nearby Hillsborough Gallery of Arts.
Head over to the UNC campus to immerse yourself in flowering trees and shrubs at the Coker Arboretum. The North Carolina Botanical Garden offers another 1,000 acres of flowering gardens and conservation areas to explore. 
In Conclusion
North Carolina is a diverse and exciting state with many vacation options, from charming small towns to adventurous mountain retreats and beach getaways. The state's rich history and culture provide opportunities for exploration and discovery, while its natural beauty offers outdoor recreational activities such as hiking, fishing, and water sports.