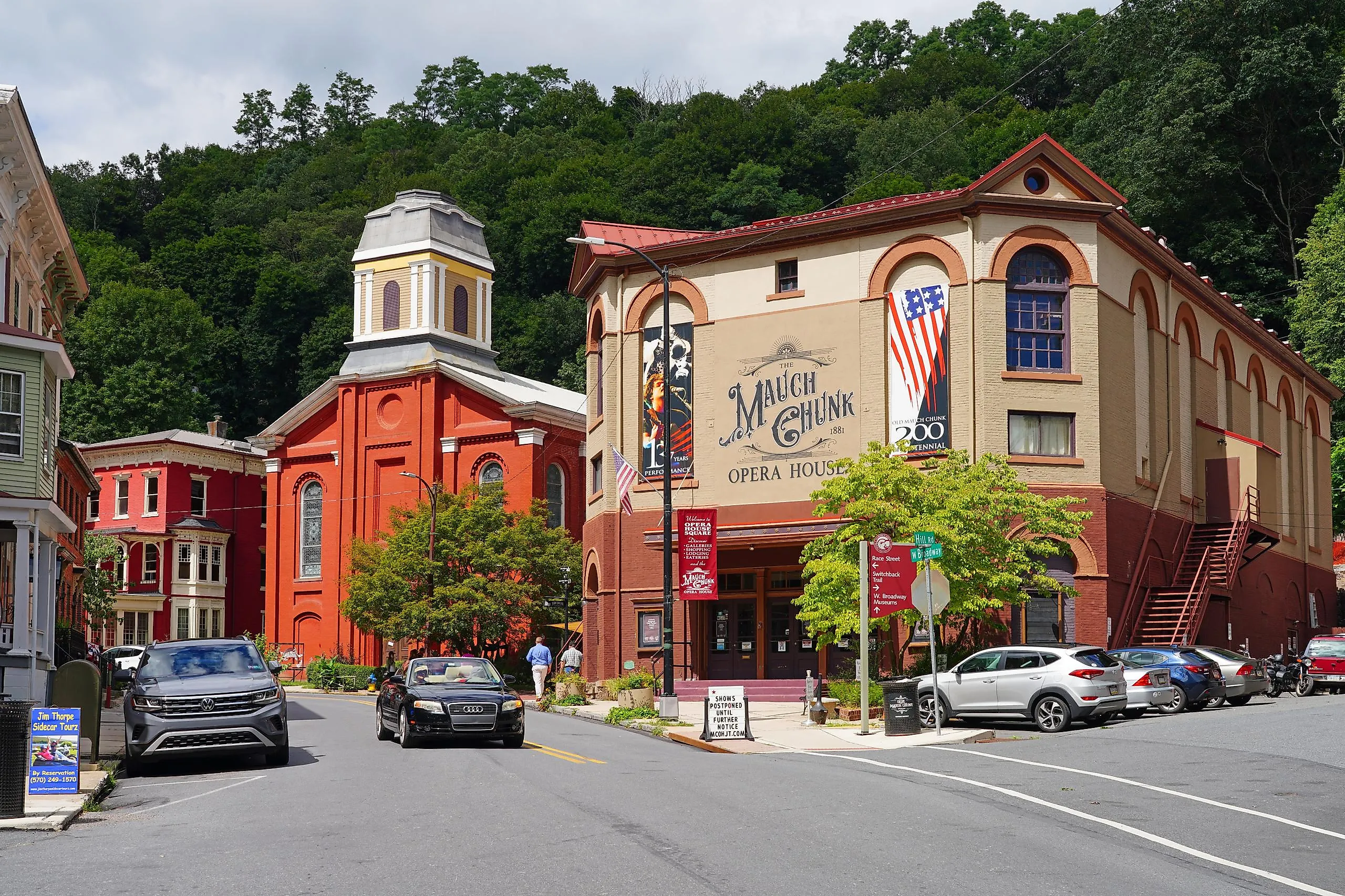 6 Most Underrated Towns In the Appalachians
Embark on an unforgettable journey through the majestic Appalachian Mountains, a sprawling 2,000-mile range that stretches across eastern North America. Hidden amidst its vast beauty are picturesque towns teeming with rich history, awe-inspiring landscapes, and vibrant culture. Veer off the beaten path to uncover six of the most enchanting yet underrated towns in the Appalachians, each home to fewer than 50,000 residents. This article invites you to explore these lesser-known gems, which undoubtedly merit a place on every traveler's bucket list, and discover the captivating allure of these remarkable destinations.
Lewisburg, West Virginia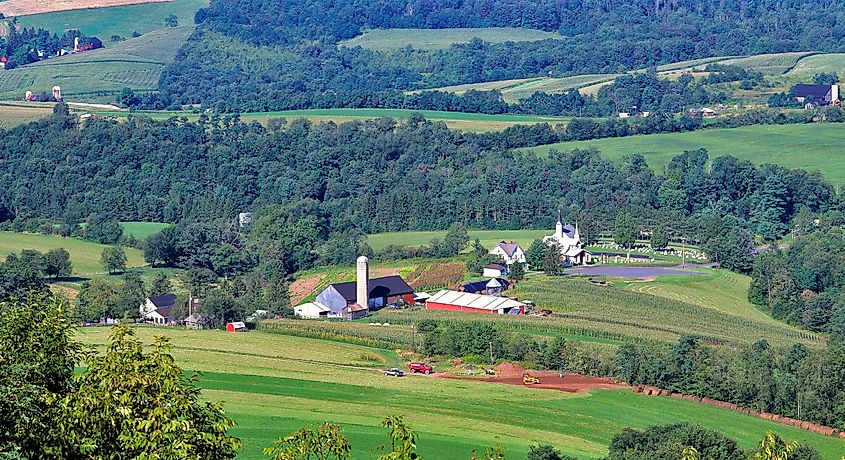 Nestled in the picturesque Greenbrier Valley, the enchanting town of Lewisburg captivates visitors with its quintessential small-town charm. Recognized as a National Register Historic District, its tree-lined streets boast exquisitely restored 18th and 19th-century architecture. In Lewisburg, experience an assortment of unique shopping adventures, delight in a diverse range of culinary options, and immerse yourself in the vibrant arts scene at the iconic Carnegie Hall. For outdoor enthusiasts, the nearby Monongahela National Forest and Greenbrier River Trail provide a wealth of recreational activities, including hiking, fishing, and biking. Surrounded by breathtaking natural beauty, Lewisburg emerges as a truly irresistible Appalachian destination that beckons travelers seeking an authentic and unforgettable experience.
Dahlonega, Georgia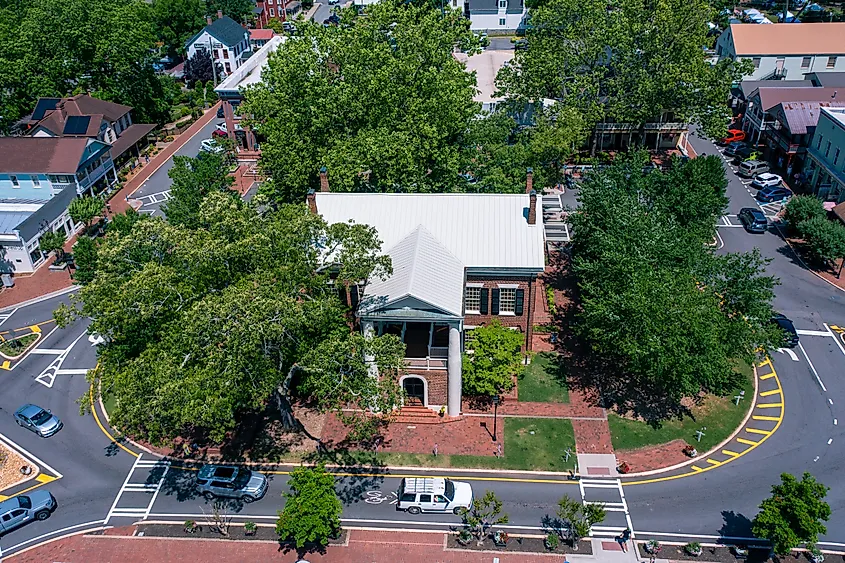 Rich in 19th-century gold rush history, Dahlonega's lively public square features an array of eclectic shops, galleries, and eateries, making it an enticing destination for visitors. Home to about 7,000 residents, this Appalachian gem presents mesmerizing views of the Blue Ridge Mountains. Wine enthusiasts will delight in the five local wineries, while history buffs can immerse themselves in the Dahlonega Gold Museum. Outdoor adventurers will find an abundance of natural attractions, such as the unspoiled lakes and parks in Chattahoochee National Forest and Amicalola Falls State Park. Offering numerous hiking trails and breathtaking scenery, Dahlonega ensures a memorable experience for those seeking both adventure and tranquility.
Abingdon, Virginia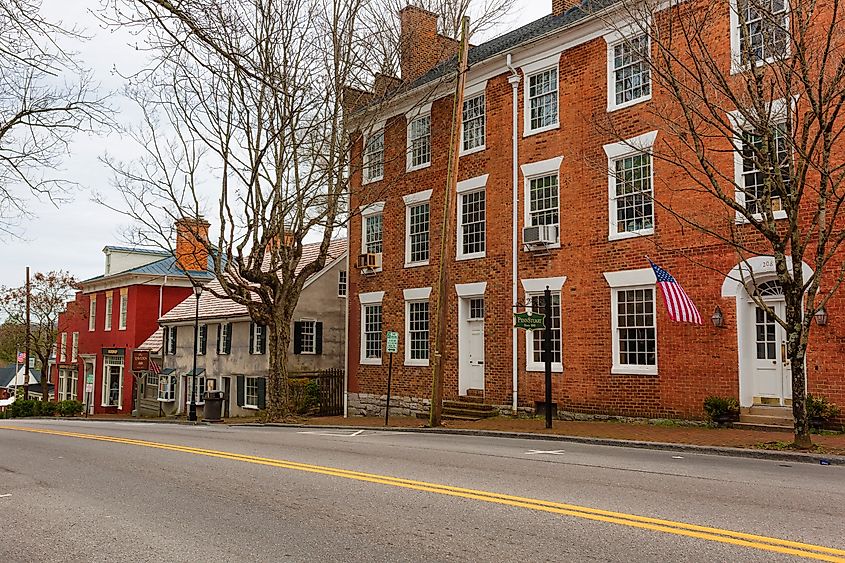 Abingdon is a picturesque town with breathtaking outdoor scenery that proudly embraces its rich history and flourishing arts scene. The Barter Theatre, founded during the Great Depression, offers exceptional productions within a historic ambiance. The Virginia Creeper Trail, a 34-mile multi-use rail trail, attracts cyclists and hikers to explore its captivating surroundings. Situated near the North Fork Holston River, the town's pristine parks and waterfront areas provide a serene backdrop for leisurely strolls. Abingdon's dynamic culinary landscape features farm-to-table dining and local craft breweries, making it an ideal destination for food enthusiasts seeking to savor the town's delightful offerings and enchanting atmosphere.
Black Mountain, North Carolina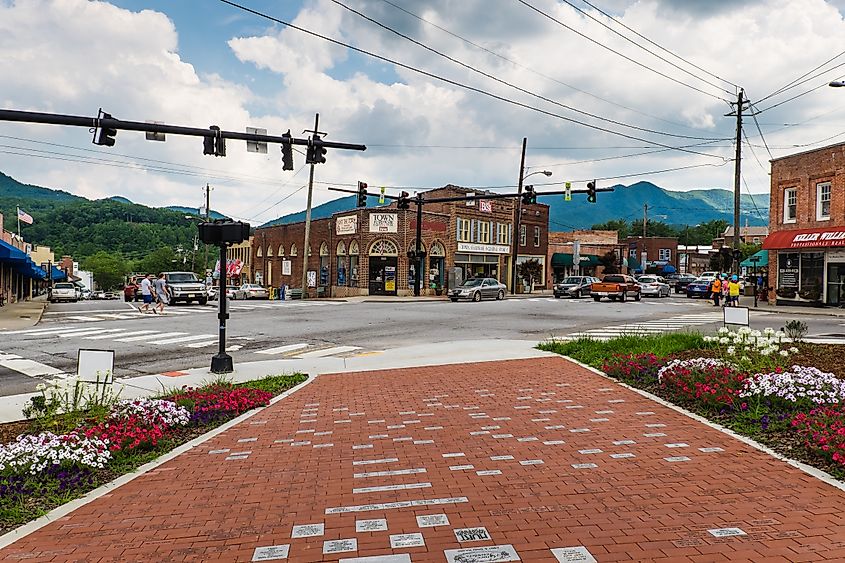 Black Mountain is a tranquil Appalachian town nestled in the picturesque Swannanoa Valley of North Carolina. The town is celebrated for its vibrant arts, crafts, and music scene, with the annual Lake Eden Arts Festival (LEAF) serving as a prime showcase of cultural arts and community spirit. Outdoor enthusiasts can revel in the splendor of nearby Lake Tomahawk, a serene spot perfect for leisurely walks or picnics. Avid hikers will find adventure on the scenic trails of Montreat or the breathtaking vistas along the Blue Ridge Parkway. Downtown Black Mountain enchants visitors with its delightful array of charming shops, galleries, and restaurants, providing an immersive taste of local culture in this captivating Appalachian haven.
Jim Thorpe, Pennsylvania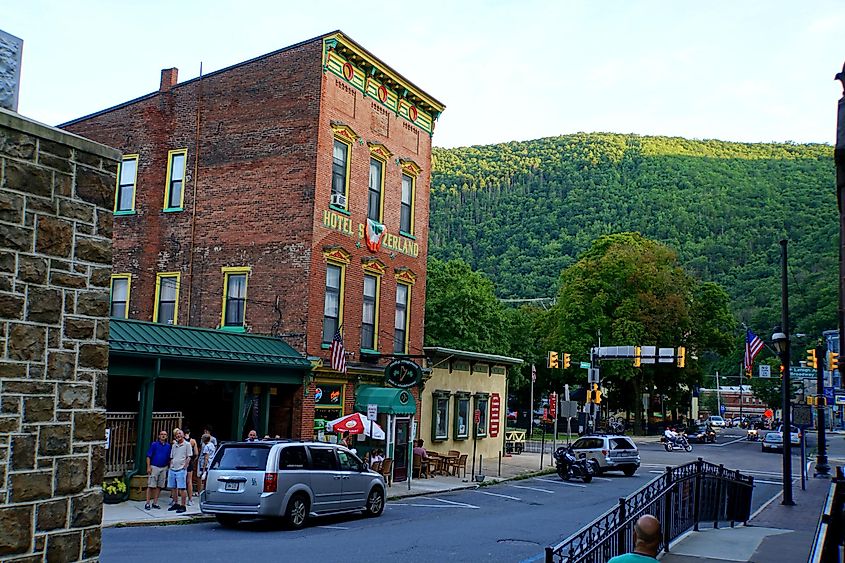 Honoring the legendary Native American athlete, Jim Thorpe is a historic Victorian town tucked away in the Pocono Mountains. This enchanting town showcases striking architecture, such as the Asa Packer Mansion, a splendidly preserved example of Victorian grandeur. Venture into the nearby Lehigh River and surrounding wilderness for hiking, biking, and exhilarating whitewater rafting adventures. The picturesque Mauch Chunk Lake Park, with its serene lake and lush greenery, offers a perfect setting for relaxation and outdoor activities. History enthusiasts will delight in exploring the Old Jail Museum and embarking on a journey through time aboard the Lehigh Gorge Scenic Railway, creating unforgettable memories in this captivating Appalachian gem.
Berea, Kentucky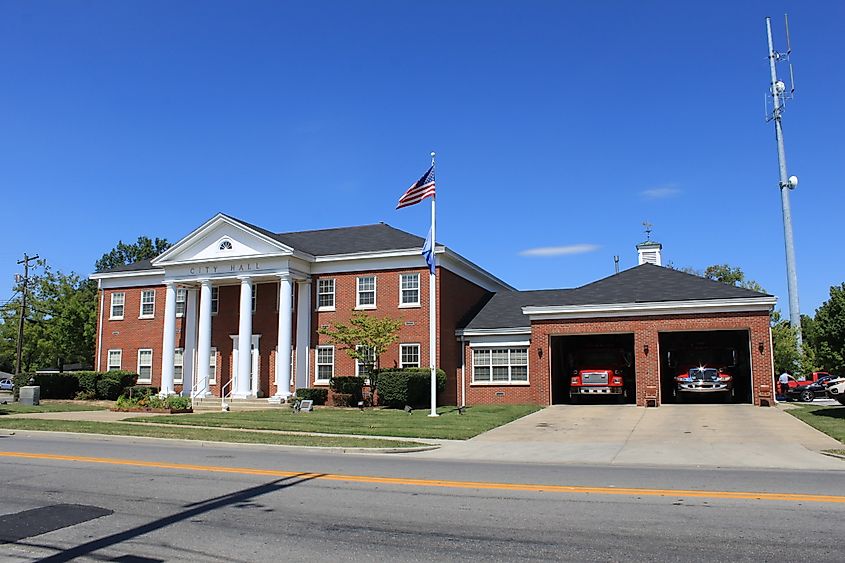 Berea, fondly known as the "Folk Arts and Crafts Capital of Kentucky," is a dynamic town with approximately 15,000 residents. Home to Berea College, the town nurtures a thriving arts community, featuring numerous galleries, studios, and craft shops that showcase local talent. The annual Berea Craft Festival lures visitors with its unique handmade goods and demonstrations of traditional Appalachian craftsmanship. Outdoor enthusiasts will delight in exploring the nearby Daniel Boone National Forest and the picturesque Owsley Fork Reservoir, perfect for fishing and picnicking. Experience the scenic Berea Pinnacles, which offer awe-inspiring views and well-maintained hiking trails. The town's rich history is preserved in attractions like the historic Boone Tavern and the Kentucky Artisan Center, making Berea an alluring Appalachian destination for travelers.
The six lesser-known Appalachian towns featured here overflow with charm, history, and picturesque landscapes. Each destination presents a distinctive experience for travelers searching for a genuine and unforgettable escape. Catering to outdoor adventurers, history enthusiasts, and art aficionados alike, these hidden gems offer a revitalizing alternative to busier tourist hotspots. Embrace the opportunity to enrich your travel plans by adding these captivating Appalachian jewels to your itinerary, and prepare to be captivated by their undeniable magnetism.