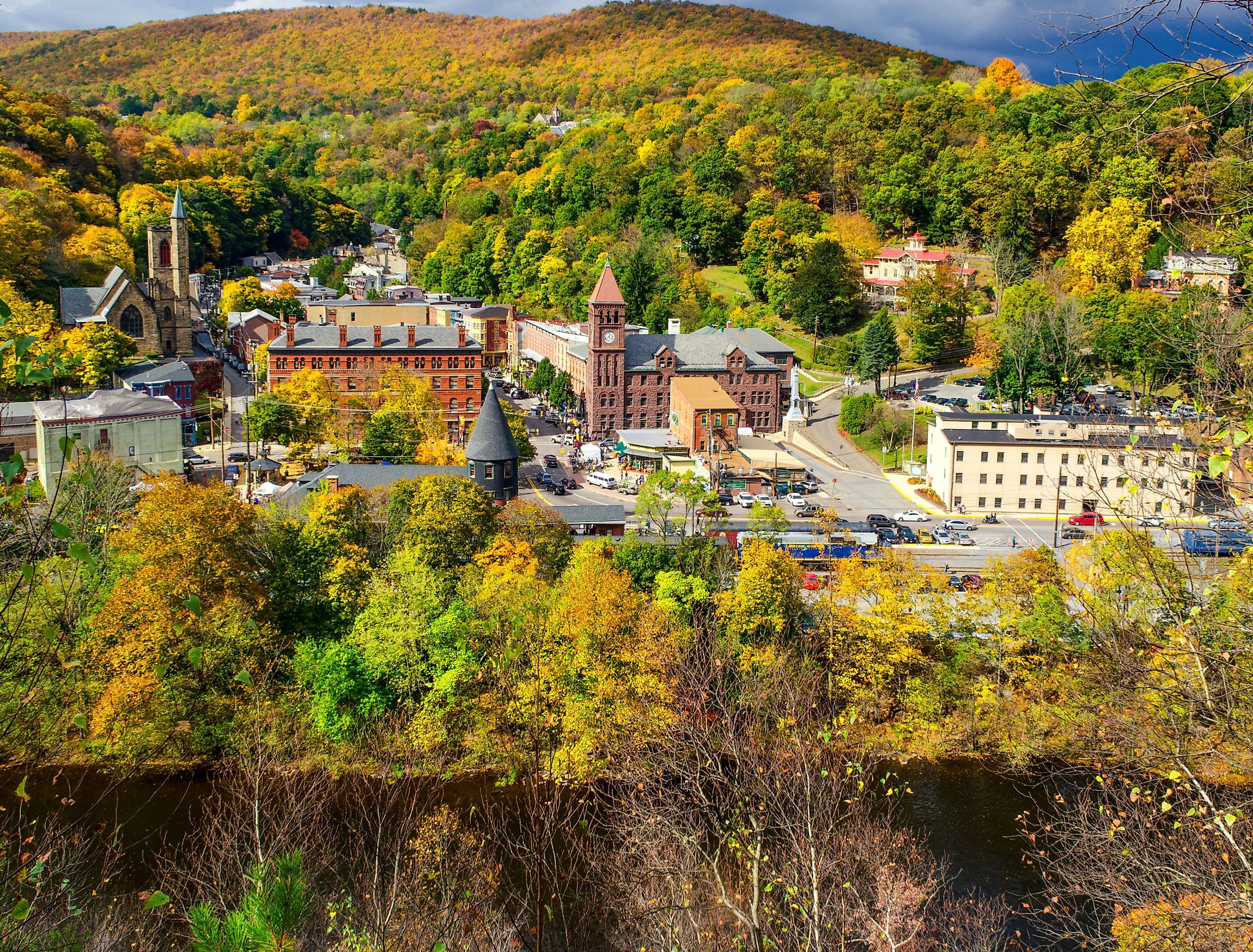 5 Cozy and Cute Small Towns You Must Visit in the Poconos
Tucked away in the upland of the Alleghany Plateau is a mystical place bound by geography, geology, heritage, and above all, culture. 
"Pokawachne" as the Musnee used to call it, meaning "creek between two hills," is better known as the Poconos. It's a surreal region of mountains, crystal clear streams, and dense forests encompassing Pennsylvania, Newark, New Jersey, and Connecticut.
Many come to this region for its ruggedness and escape from any of the nearby large cities. With log link cabins and little inns around every bend on a snaking road, comes the opportunity to discover a hidden gem. While others choose to travel the path less traveled to make unexpected connections with the friendly strangers of these small towns. 
From Honesdale to Stroudsburg, here are some cozy and cute Poconos towns that you must visit!
1. Honesdale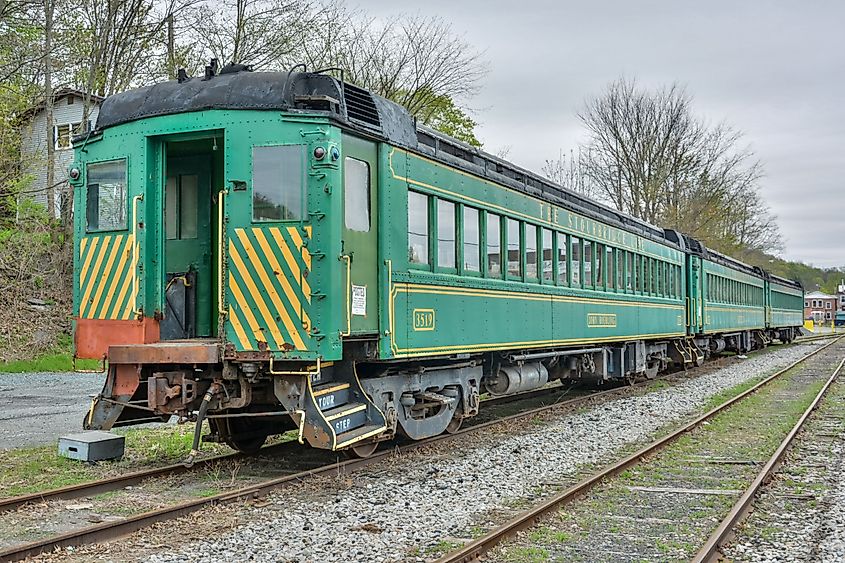 Looking for a quaint little town busting at the seams with heritage? Consider checking out the "Birthplace of the American Railroad!"  
This community of roughly 4,450 residents teems with old Victorian and red brick buildings and is exceptionally walkable. Grab a coffee at Black and Brass Coffee Roasting Company and meander amidst the shops of Main Street.
Bring a camera and trek up Irving Cliff to enjoy the sweeping vistas of this quaint little town in the valley below. Hop onboard a train tour of Honesdale's dense forests on the iconic Stourbridge Lion. 
Alas, Honesdale is a destination that caters to all four seasons. Come in the fall and ogle at the fiery hues onboard a fall foliage tour by train. In winter, take up snowshoeing or cross-country skiing with the family. However, keep your eyes on the sky, and you may spot one of the resident bald eagles!
2. Milford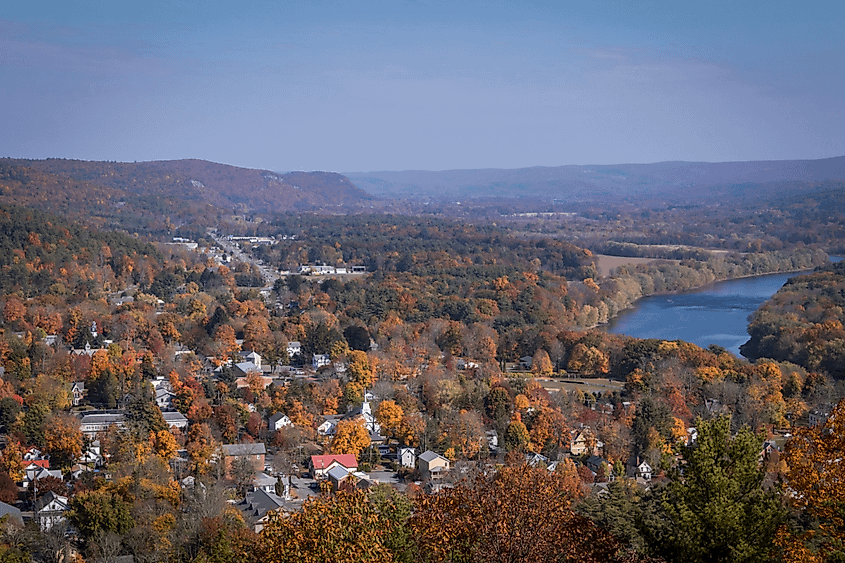 If you blinked, you could miss this small town of 1,100 overflowing with charm. Perched on the Delaware River in Pike County, Milford is the jewel of the Poconos.
Walk among the neighborhoods and downtown to gawk at the Old Victorian buildings before heading to one of the beloved local restaurants that might leave you with an impression of home. Take up horseback riding or trout fishing on the Delaware River, outdoor recreation in this Poconos town is a must, but you don't want to miss out on what is arguably the best feature of Milford.
Situated 400 feet above Milford are jaw-dropping vistas of the Poconos and charming little Milford in the valley below. Bring the camera for this 45-minute hike to the top of the Summit of the Knob, and try to time it with the sunset; you'll be happy you did!
3. Jim Thorpe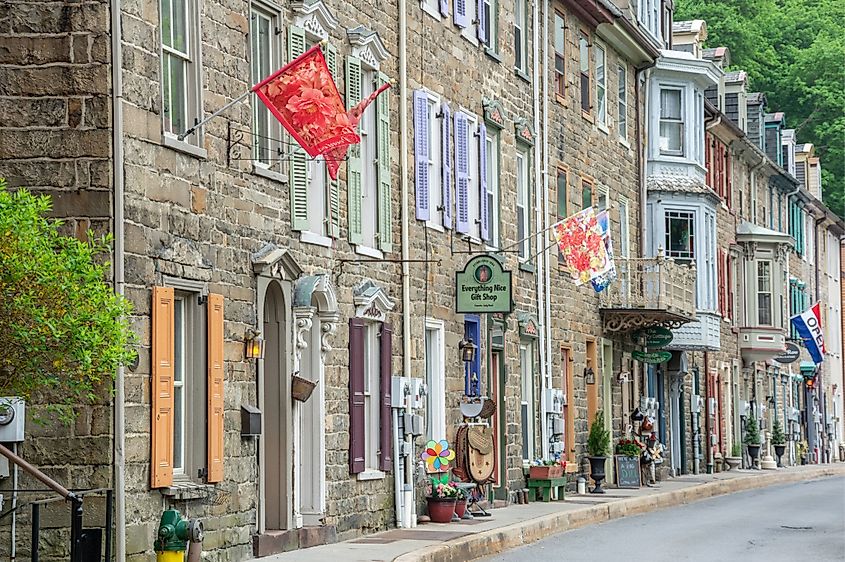 Imagine going back in time to the 19th century to a small town that looks and feels like something from folklore. Jim Thorpe has maintained its timely characteristics, with old Victorian buildings and cobblestone streets. And you, too, can feel like you've transported back in time.
Revered as a millionaire's escape, this small town of 4,700 in Carbon County flaunts the best of Victorian tourism in the eastern Poconos. Stay at the Homespun Cozy Inn and grab a coffee from Curiosities Coffee and Ice House before heading out on one of the iconic red trolley tours at the Jim Thorpe Trolley Company. Take in the surrounding sights of the Lehigh River and riverside Lehigh Gorge State Park, which is stunning during the fall.
Finish the day learning about the industrialist's way of life at the Asa Packer Museum before sipping on some adult beverages at the Mad Hatter Winery and Smoke House. Feeling a rumble in your tummy? No problems, there are plenty of family own restaurants and pubs to see. You could say that happy hour is a bit of a specialty in Jim Thorpe. 
4. Hawley
Searching for a spot in the Poconos that is equal parts luxury and peaceful scenery, then take a look at Hawley. With a population of just 1,200 in Wayne County, the best way to see this colorful community is via bike through Hawley's bike-share program.
Not a bike person? No worries! This tranquil town is very walkable, and pop into some small shops as you navigate the vibrant downtown buildings. Or, consider learning about Hawley through a walking tour or follow the Hawley beverage trail and enjoy some local suds.
Stay at a local cabin on Lake Wallenpaupack or the Silver Birches resort, and spend a day playing the greens or relaxing at the spa. Go for an evening bike ride and take in a sunset amidst the Lake regions of the Poconos. You'll be left with an everlasting impression of this charming small town.
5. Stroudsburg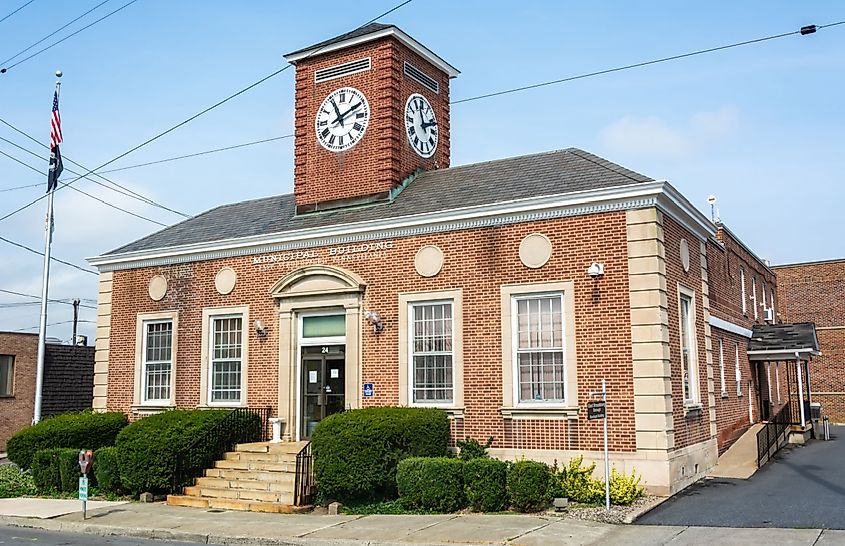 Are you looking for a small town oozing with a unique personality? Come and see the artsy buildings of Stroudsburg; it's unlike anywhere else!
Street art, murals, and galleries burst out at you when you step foot in this small town of under 6,000 in Monroe County. But don't fooled, by its vibrancy; Stroudsburg is very much a historical place with its past revealed by a walk on Main Street or a glance at the Stroud Mansion. 
Trying to entertain the kids? Don't sweat it; there are plenty of family-oriented activities to do. Take a look at Quiet Valley Living Historical Farm and learn about 19th-century chores, or maneuver the Klues Escape Room. Visiting in winter? Take up cross-country skiing, ice fishing, or snowshoeing. Break out the ice skates and glide on the ice at Helen Amhurst Park. There is no shortage of entertainment here.
Not one for the outdoors? Enjoy the wide variety of cuisine. The foodie culture of Stroudsburg is the key to this cozy little town. With options like Thai, Puerto Rican, Mexican, and Portuguese, to reveal a few ethnical palettes, you'll never get bored by all the surprises that Stroudsburg contains. 
In Summary
The Poconos are a scenic region where many escape from hectic city life. It comprises vast forests, hills, lakes, and rivers that encase many small towns found off the beaten path.
From artsy communities to luxury towns, the Poconos holds many hidden gems that offer a cozy refuge or a cute town of solitude. There's a reason why so many opt to go to the Poconos to find peace and tranquility in the mountains.
And if you haven't been, perhaps, it's your turn to visit these cozy and cute towns and find your jewel of the Poconos.