There are so many wonderful tiny towns in Arkansas that we could list them all. Of course, deciding which ones best represent the core of the state is difficult. Several of these communities are in many ways emblematic of the Natural State. They have beautiful landscapes, legendary restaurants, amazing antique stores, one-of-a-kind events, and, most importantly, good ol' Southern friendliness. So, without which wonderful tiny towns would Arkansas not be the same? Continue reading to find out which ones made the cut.
Rogers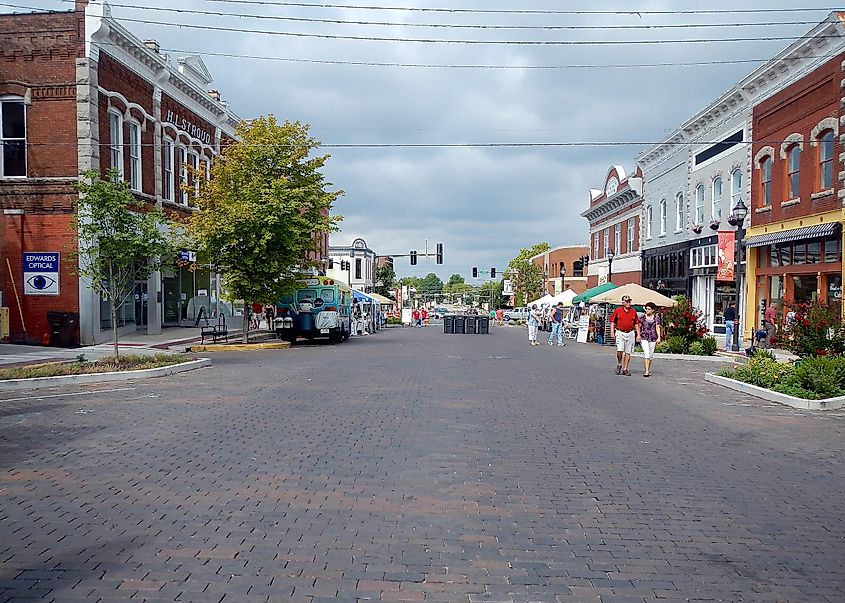 Rogers, a tiny Ozarks town in Benton County, has plenty of sightseeing and outdoor activities. The old and wonderfully gorgeous War Eagle Mill, the War Eagle Cavern, and the Daisy Airgun Museum, a tiny museum in the center of the town's historic area that contains a variety of intriguing historical items and antiques, are all worth a visit. Rogers is also home to the Hobbs State Park Conservation Area, a must-see example of the region's natural splendor. Bonus: There are multiple local breweries and top-tier restaurants in town, just in case you want to cap off your day of touring with a cold beer and a full dinner.
El Dorado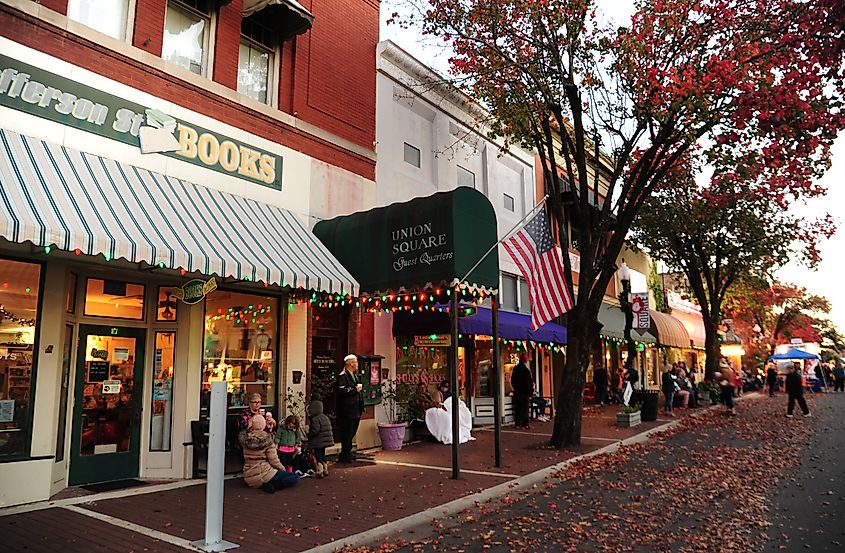 El Dorado, on the Louisiana border, is a lovely 1920s boomtown with a lively main street packed with stores, restaurants, and bars. Nevertheless, El Dorado is more than just the downtown strip. You may attend an outdoor performance in the Murphy Arts District, immerse yourself in culture at the South Arkansas Art Center and Arkansas Museum of Natural Resources, see wildlife at the South Arkansas Arboretum, or simply relax at one of El Dorado's numerous parks and recreation facilities. In other words, there is no scarcity of things to do in this little town.
North Little Rock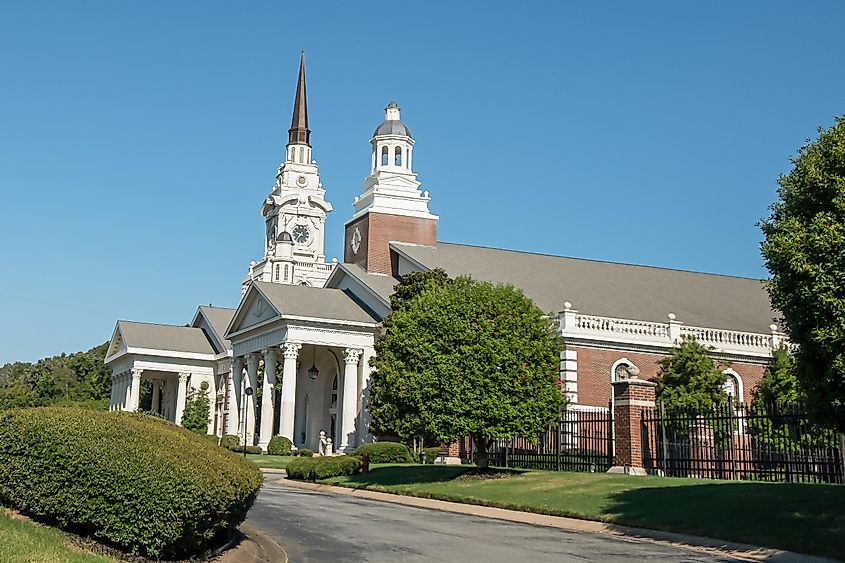 North Little Rock, located in Central Arkansas, is a peaceful haven for visitors seeking a pleasant small-town experience with convenient access to the capital city. Hiking and bicycling on any of the town's gorgeous trails that run beside the Arkansas River; strolling through Burns Park, a 1,700-acre treasure with playgrounds, trails, golf courses, and even an amusement park are among the local pastimes. Then, there's the Old Mill, a beautiful 1800s water mill that you might recall from the opening scene of Gone With the Wind.
Russellville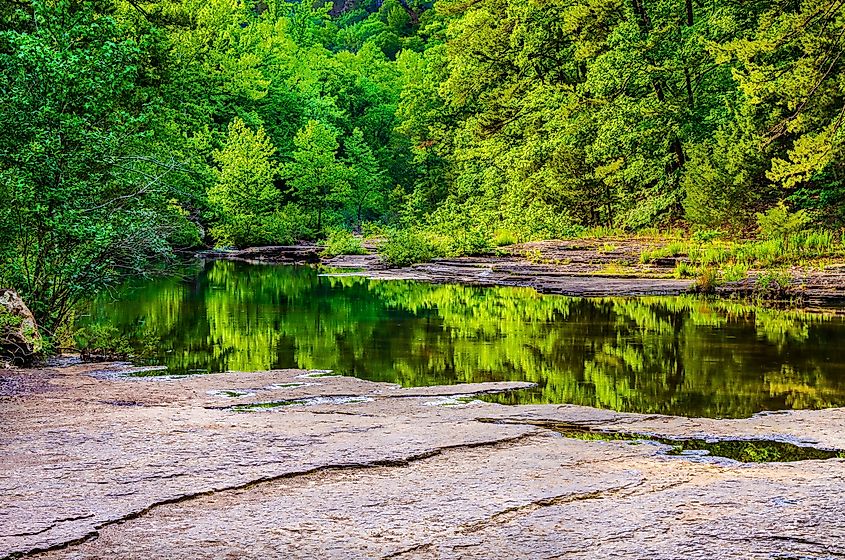 Russellville, a charming town on the banks of the Arkansas River, is great for outdoor enthusiasts. For starters, it's close to Lake Dardanelle State Park and the Ozark St. Francis National Forests, both of which have stunning hiking trails; and, given its proximity to two bodies of water, it's no surprise that canoeing, kayaking, and fishing are among the most popular outdoor activities in Russellville. (In particular, Russellville is well-known for its bass fishing.) In addition, the municipality boasts 14 parks with fields and equipment for leisure sports ranging from soccer to skateboarding.
Bella Vista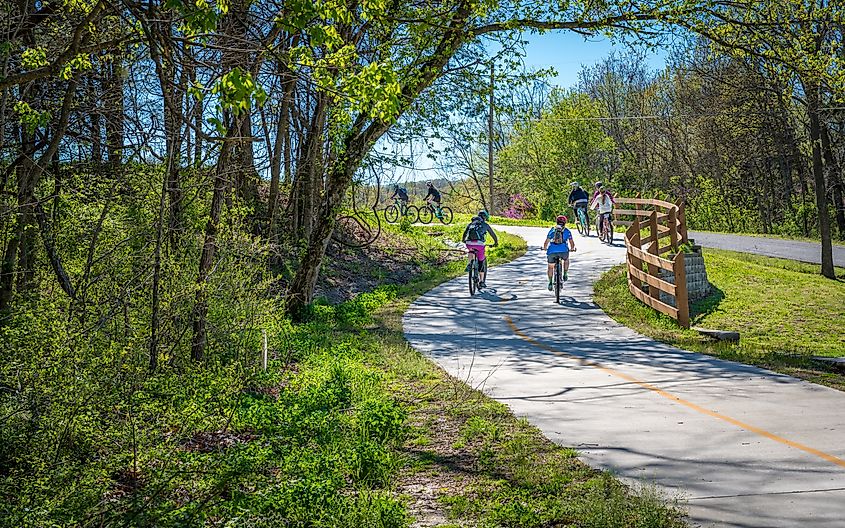 Bella Vista is a tranquil town in the picturesque Ozark mountains with various cultural attractions, including the Museum of Native American Heritage, the Veterans Wall of Honor, and the Bella Vista Museum, which contains artifacts and exhibits connected to the area's unique past. Another famous tourist attraction is the Mildred B. Cooper Memorial Chapel, a glass chapel designed by a Frank Lloyd Wright apprentice with beautiful gothic arches in a light-filled environment. The tremendous natural beauty of the surroundings, however, is perhaps the most compelling reason to visit Bella Vista. We recommend trekking along the Tanyard Creek Nature Trails to appreciate the beauty of the rural area, and a visit to War Eagle Cavern, a stunning living cave, is well worth the 45-minute drive.
Van Buren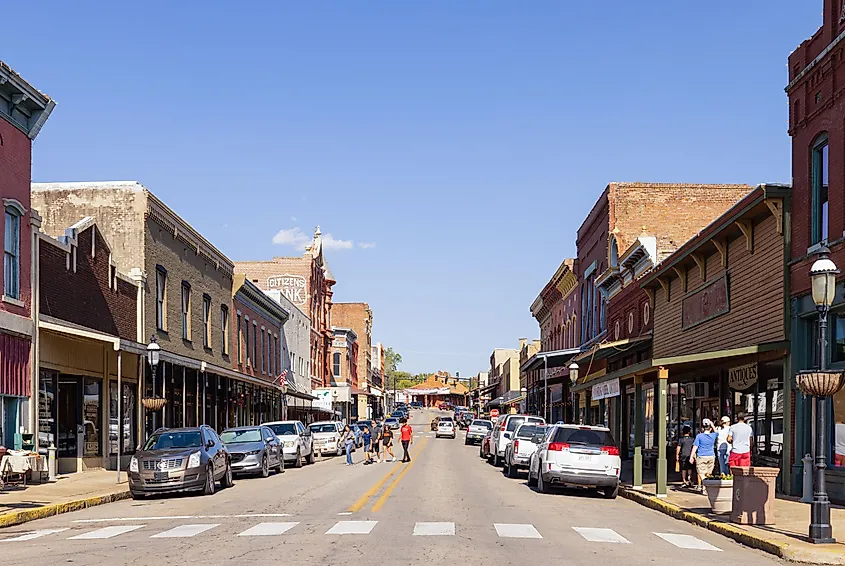 Van Buren, the second biggest city in the Fort Smith metropolitan region, is a charming location with a vibrant downtown district filled with restaurants, art galleries, and a plethora of antique stores where visitors may find a variety of unique and collectible antiques. The Drennen-Scott historic site is also located in town, as is the King Opera House, a painstakingly restored Victorian-era opera theatre that presents a variety of theatrical productions, dramas, and concerts. Lastly, individuals wishing to get away from the city may visit intriguing geological features and enjoy gorgeous views of the Lee Creek Reservoir on the Lee Creek Hiking Trails.
Batesville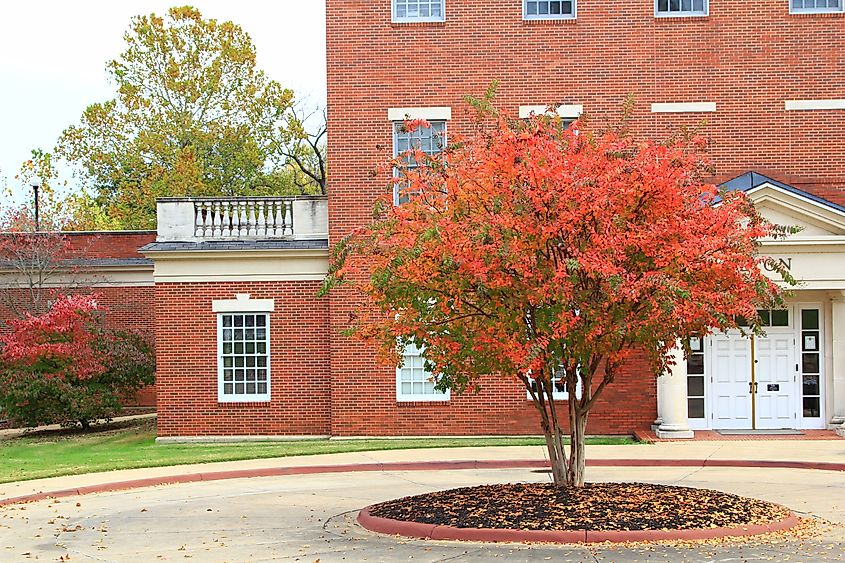 Batesville, located along the banks of the White River in northern-central Arkansas, is the county seat and the state's oldest city, so there's plenty of history to absorb. If you come in April, don't miss the Scottish cultural festival at Lyon College, a colorful celebration of the city's traditions complete with bagpipers, dancers, and traditional Scottish food. It's also worth mentioning that beautiful natural beauty may be enjoyed year-round from stunning sites like Bayou Polk Park, and family-friendly activities abound throughout the summer months.
Mammoth Spring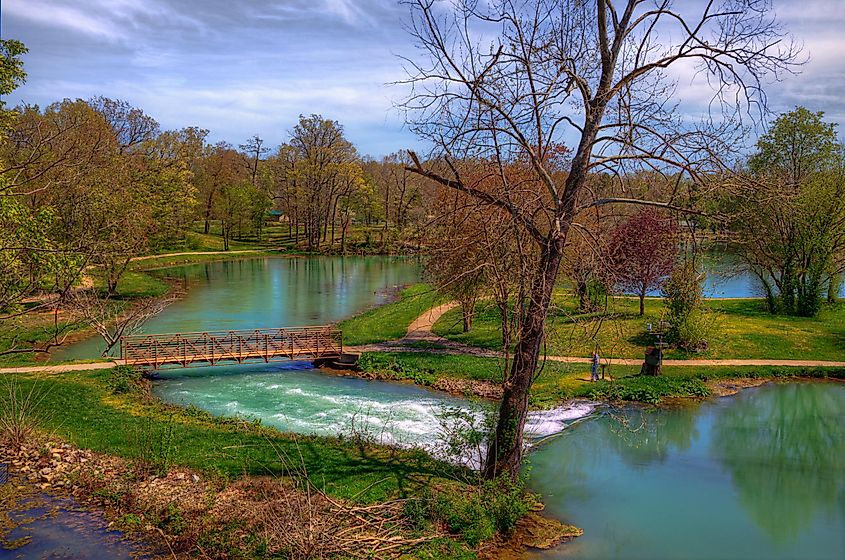 Mammoth Spring, home to one of the world's largest natural springs, is a haven for outdoor enthusiasts. This quaint tiny town set at the foothills of the Ozarks is ideal for a weekend trip, with jaw-dropping beauty as well as Southern friendliness. In the center of Main Street, there are wonderful bed & breakfasts, diverse dining establishments, and adorable boutiques. And plenty of charming cottages set along the canals, making this gorgeous Arkansas little town one you can't afford to miss.
Eureka Springs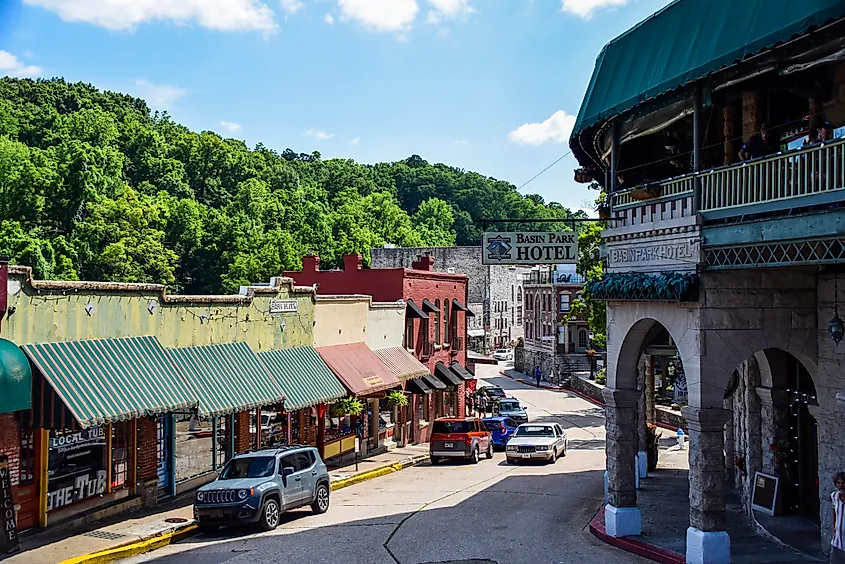 Eureka Springs, founded in 1879, is a lovely mountain village surrounded by stunning natural springs. Because of its vibrant small-town charm, this eccentric Arkansas town is a popular vacation destination for travelers to the state. The Victorian architecture, as well as the numerous galleries and creative masterpieces scattered throughout, will appeal to art aficionados. A trolley trip through the old downtown area, of course, is unbeatable.
Mountain View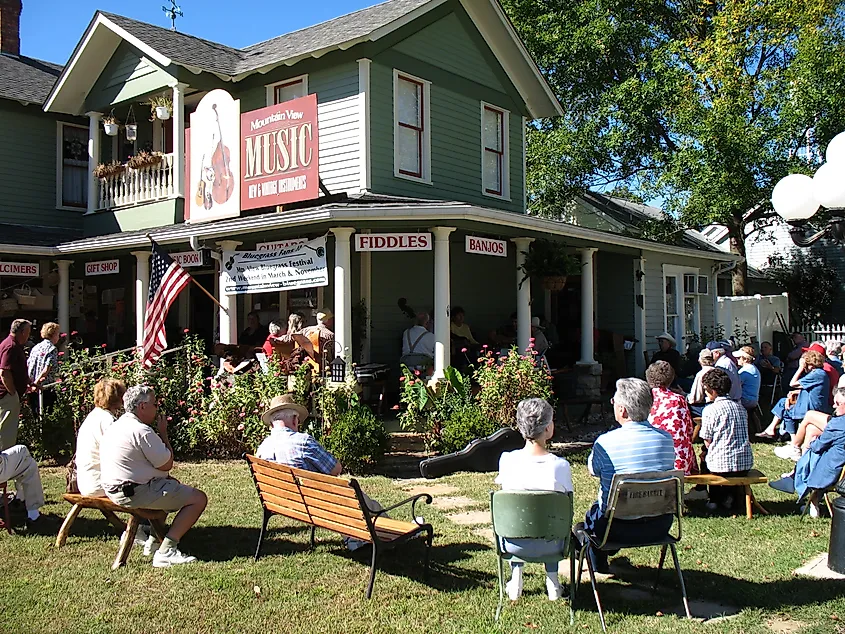 When a town has a state park dedicated to conserving Ozarks culture, its significance to the state must be recognized. Mountain View, founded in 1873, is the Folk Music Capitol of the World and the place to go if you're interested in history, music, and culture. But, if you want to experience the natural beauty of Arkansas, such as caverns, rivers, lakes, waterfalls, woods, and more, you may do so in this little town.
Jasper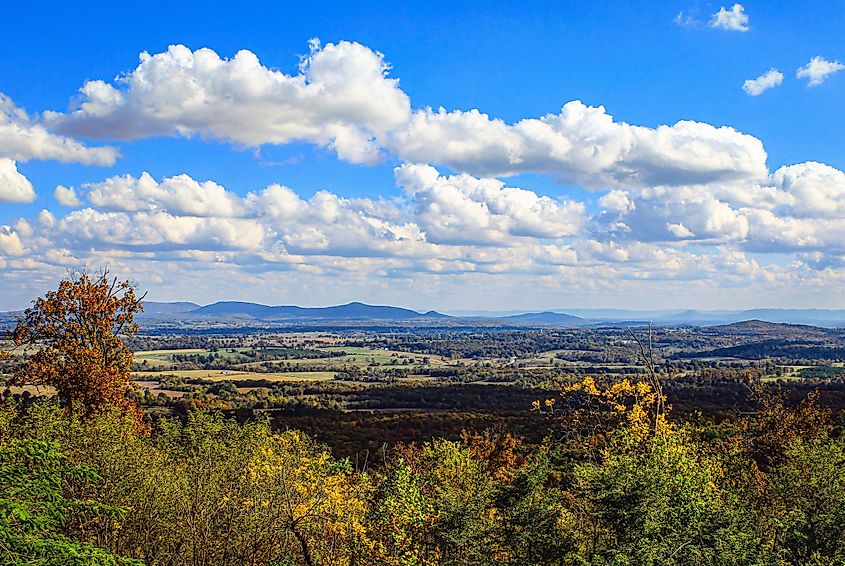 This gorgeous town in Arkansas boasts the finest of the Ozark Mountains and is only a short distance from the Buffalo National River. It is not only recognized as the Elk Capitol of Arkansas, but it also offers breathtaking natural marvels, beautiful byways, historic sites, and legendary eateries. It's no surprise that this town attracts so many people each year.
Wilson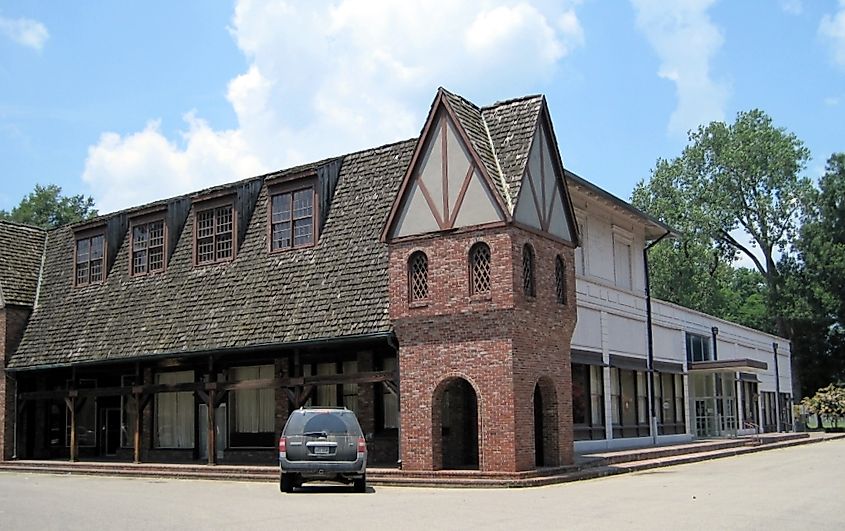 When a community is highlighted in Southern Living for several reasons, it must have something uniquely appealing about it. Wilson, located in the middle of the Arkansas Delta, is a prime example of a charming tiny town in Arkansas. You'll fall in love with the picturesque town, which has wine tasting, fantastic shopping, a communal garden, and more. You'll also enjoy the old town plaza, which houses the famed Wilson Café.
Hardy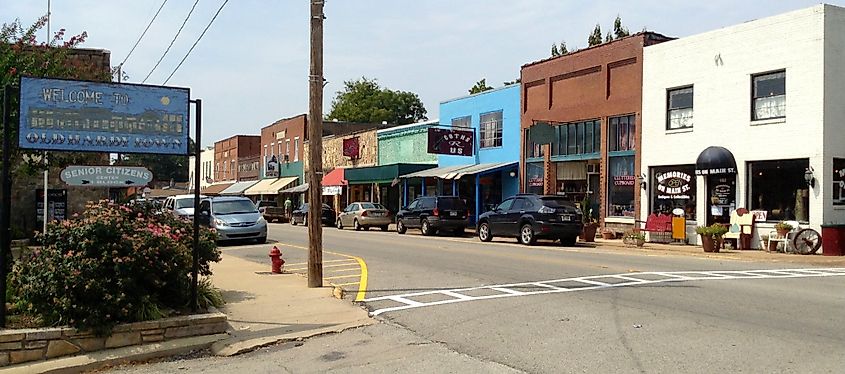 Hardy is by far one of the most picturesque communities in Arkansas. Yet its Main Street, which is lined with unique boutiques, galleries, and artisan stores, has escaped modernization. This charming tiny village on the banks of the Spring River is great for a day excursion. With barely 700 inhabitants, you're certain to get nothing but warm Southern hospitality.
Fairfield Bay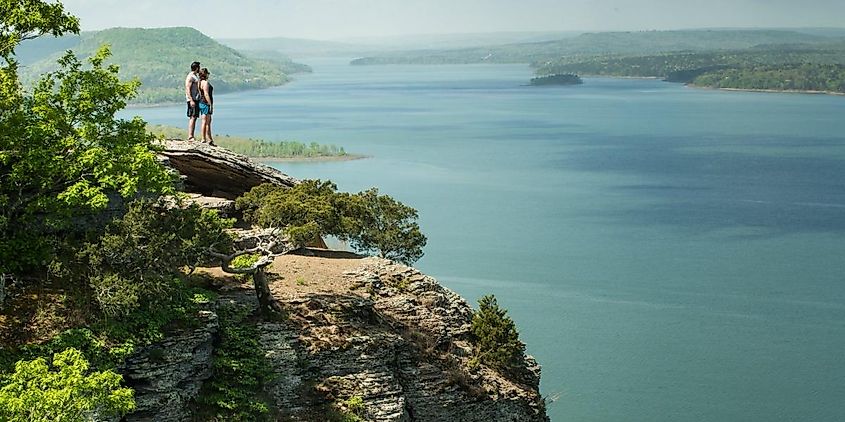 Fairfield Bay is a lakeside tourist town with a marina and beautiful public beaches. As a result, it's no wonder that this Arkansas location is famous for water sports like water skiing, boating, and fishing. What you may not have realized is that Fairfield Bay is also a golfer's paradise, with enthusiasts of the game able to spend hours on one of the fourteen excellent courses that compose the Arkansas Golf Trail.
Mena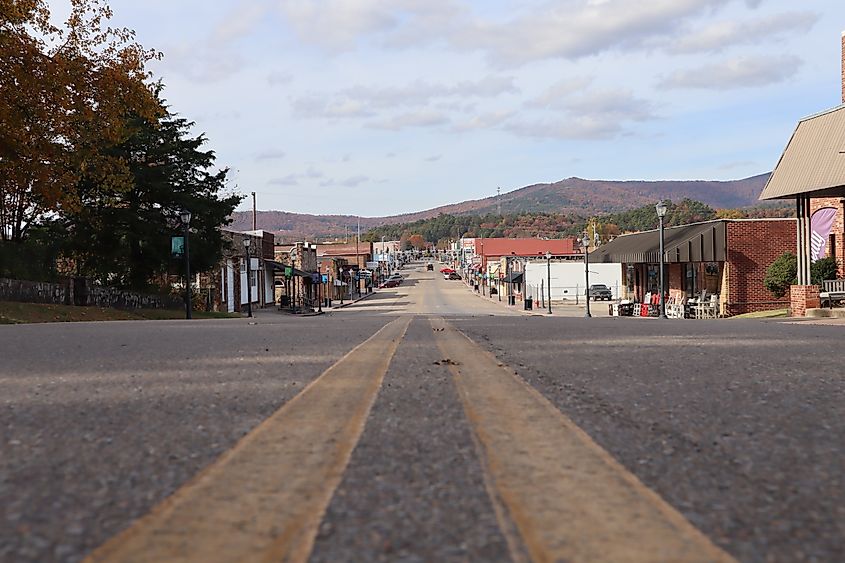 Of course, Arkansas would be incomplete without the stunningly gorgeous town of Mena. It was founded as a railroad town and is home to the Talimena National Scenic Byway, one of Arkansas' most scenic highways. This charming gateway town is bordered by the Ouachita National Forest and provides fantastic outdoor activity, making it ideal for a visit at any time of year.
One could go on and on about these wonderful tiny towns in Arkansas. Regardless of the town you choose, Arkansas would be a different place without any of them.