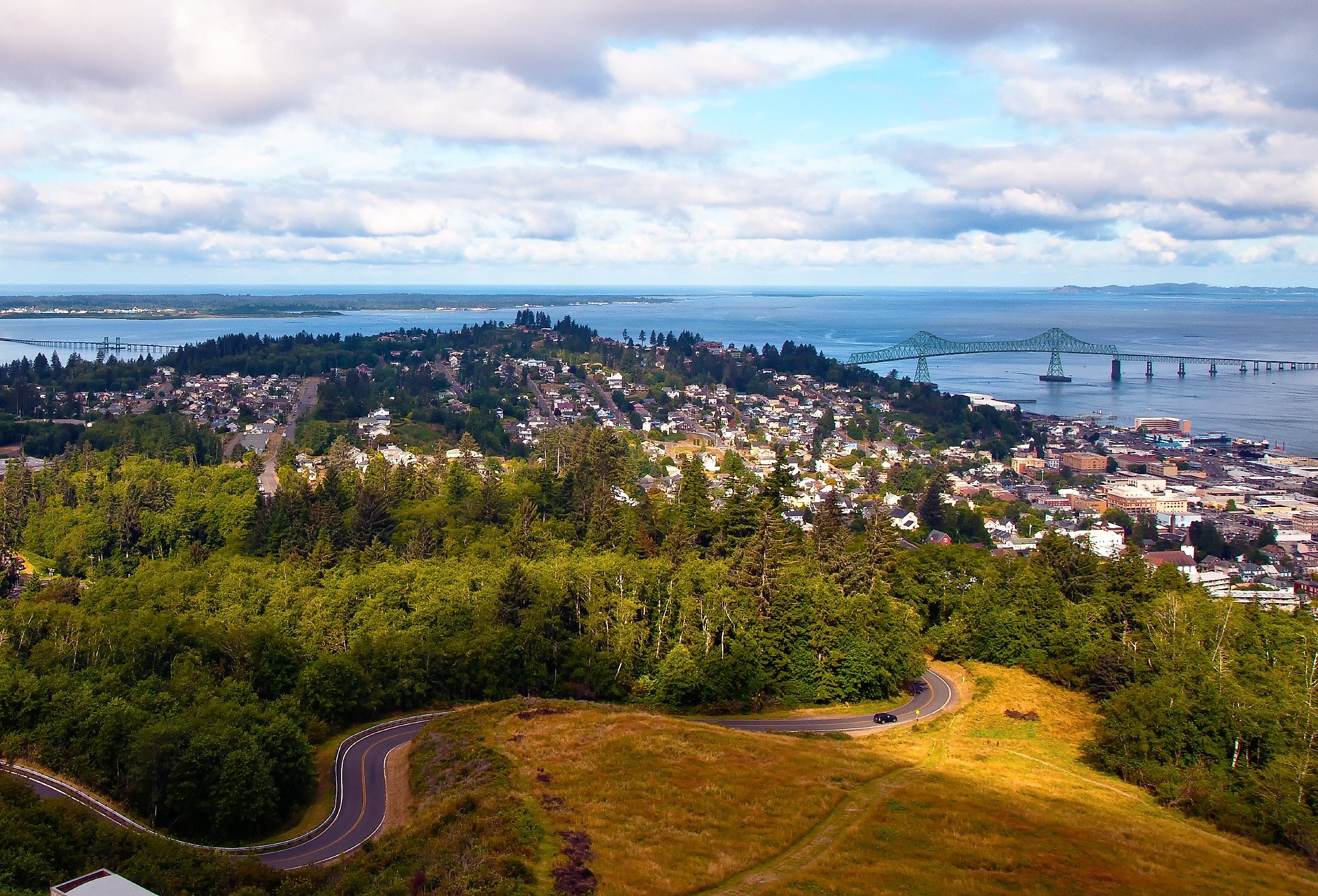 13 Gorgeous Pacific Coast Towns to Visit in 2023
From panoramic vistas and scenic beaches to quaint downtowns with historic streets and picturesque homes, the rugged Pacific Coast of the United States has many idyllic, charming towns that are attractive. With fan favorites like Carmel-by-the-Sea and off-the-beaten-path villages like Harmony, these are the most gorgeous Pacific Ocean coastal towns worthy of visiting this year. Running from northern Washington to southern California, these coastal towns are not only gorgeous, breathtaking, and scenic, but they add a bit of charisma to their charm as well.
Carmel-by-the-Sea, California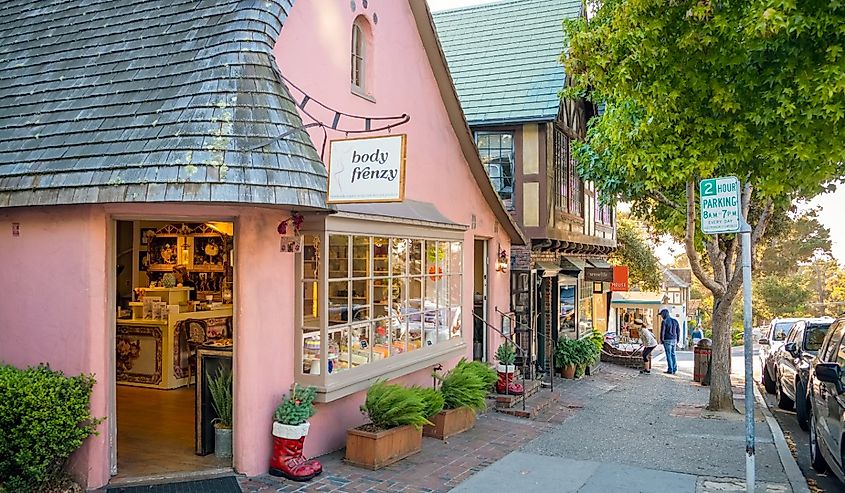 Carmel-by-the-Sea, known locally as Carmel, is a picturesque community of artistic integrity and scenic beauty and one of the best small towns to visit in California. Located in Monterey County, just southeast of Pebble Beach, this almost European-style coastal town is home to many charming attractions. The Mission San Carlos Borromeo Del Rio Carmelo combines knowledge and history of the past with the scenic beauty of modern-day Carmel-by-the-Sea, while fairytale cottages provide a sense of wonder and excitement for all ages. The beauty of Carmel-by-the-Sea can be seen while strolling down Ocean Avenue with that someone special, hiking out on the Scenic Buff Path with friends, or even visiting the pristine, white-sand beaches with family. 
Harmony, California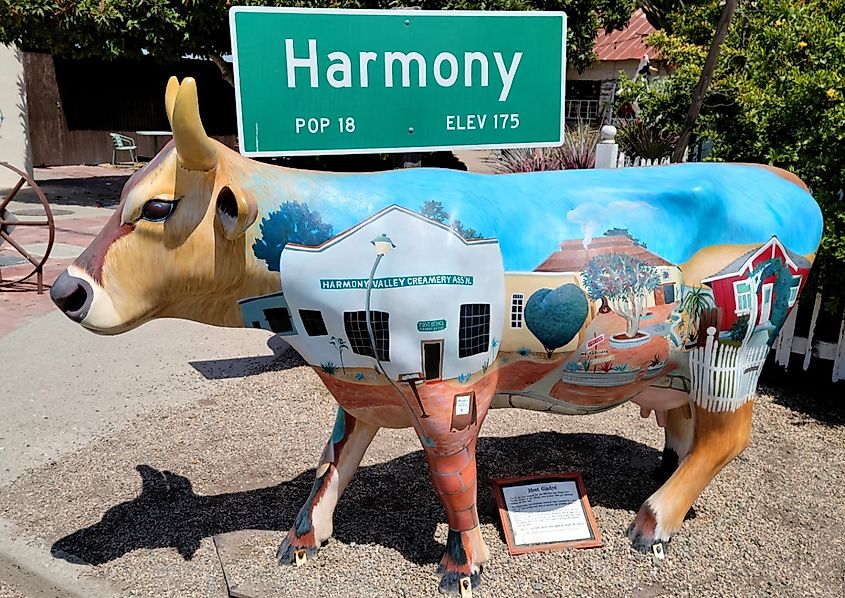 The tiny town of Harmony, in San Luis Obispo County, possesses a moniker that is in direct relation to its quirky style. The town is home to Harmony Valley Creamery and the Harmony Chapel and Gardens. From the Harmony Headlands State Park, famous for its vistas of the Pacific Ocean, to the crafts created through Harmony Glassworks and Harmony Pottery Works, to restaurants in nearby Cambria, like Robin's Restaurant and The Sow's Ear, Harmony is a gorgeous small town.
Astoria, Oregon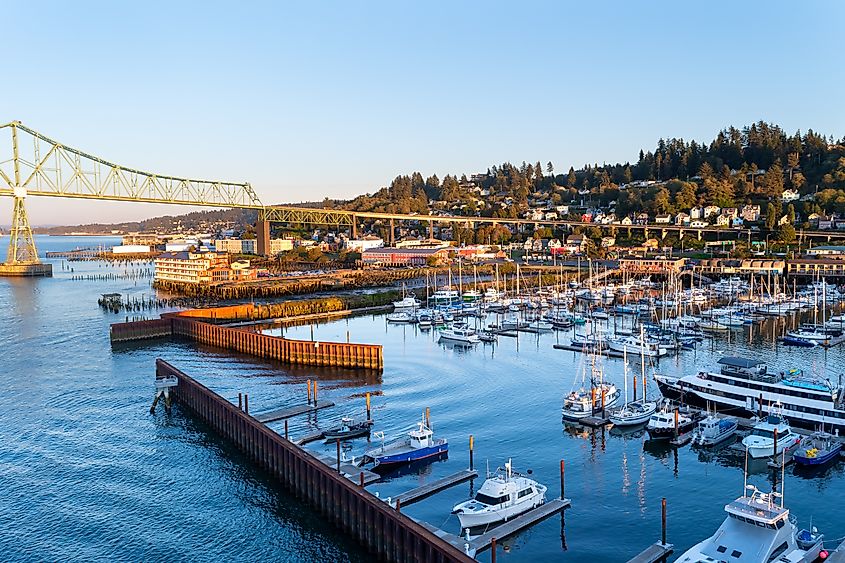 Beginning as a quaint port town halfway up the western border of Oregon, the coastal town of Astoria has kept its picturesque beauty for over two hundred years. Resting near the mouth of the Columbia River, Astoria has a charming main street and downtown, including the Flavel House Museum, housed within a Victorian mansion, and scenic natural attractions, like the Astoria Riverwalk and Astoria Riverfront Trolley tours. It also has historical sites and places, like the Astoria Column, representing the discovery of the Columbia River and the final leg and culmination of the Lewis and Clark Expedition from Pennsylvania. Astoria is also close to the Fort Stevens State Park and the Fort Clatsop National Memorial, which work to keep history alive for children and adults alike.
Point Arena, California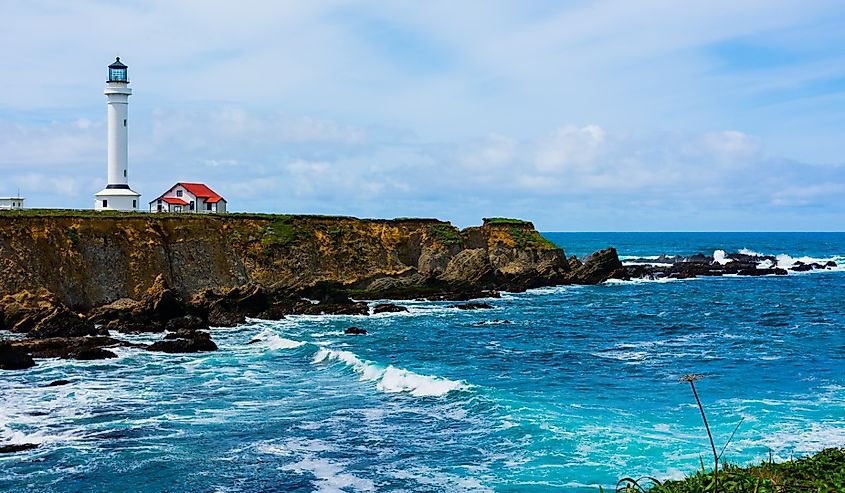 Point Arena is a gorgeous town in Mendocino County. Just north of Santa Rosa, this coastal town is a natural gem along the Pacific Coast most people miss on their way to "bigger and better" places. From interacting with the giraffes on the B. Bryan Preserve to learning the history of the Point Arena Lighthouse to checking out the Point Arena Pier with friends or family, there is something in Point Arena for everyone. That includes dining as well. Point Arena has several restaurants with seating available outside, like Rollerville Café and Point Arena Café, along with a variety of fine dining, including Bird Café and Supper Club, and Gama.
Inverness, California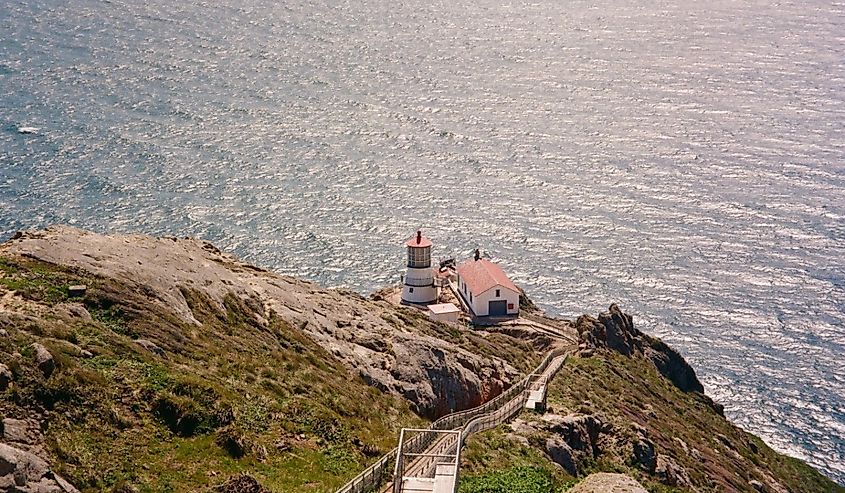 Located on the southwest shore of Tomales Bay, the town of Inverness is most famous for being the home of Tomales Bay State Park, the Cypress Tree Tunnel, and Point Reyes Beach North. Yet, there are many other activities and sights near and in Inverness, like Point Reyes National Seashore, Lighthouse, and Limantour Beach. The Point Reyes National Seashore and its accompanying lighthouse add an element of historical significance to Inverness, while Limantour Beach offers visual panoramas as well as a five-mile-long trail (there and back), rated relatively easy for most. Inverness also has an array of good food to experience at the Tap Room, Side Street Kitchen, and the Inverness Park Market.
Westport, Washington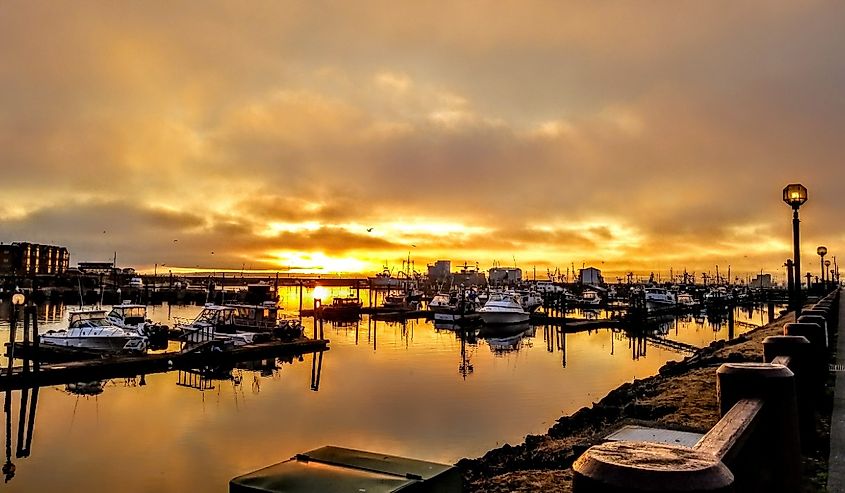 The town of Westport, hidden in Grays Harbor County along the Pacific coast, just southwest of the city of Seattle, is a peaceful, quaint, attractive town of less than 25,000 people. There are several exciting outdoor sites in the town of Westport, including any of a number of state parks, like Twin Harbors Beach, Westport Light, and Westhaven. There are even several great seafood restaurants in Westport, including Bennett's Fish Shack and the Blue Buoy, both located on Westhaven Drive, the King Tide over on Dock Street, and the Mermaid Deli & Pub on Patterson Street.
Cannon Beach, Oregon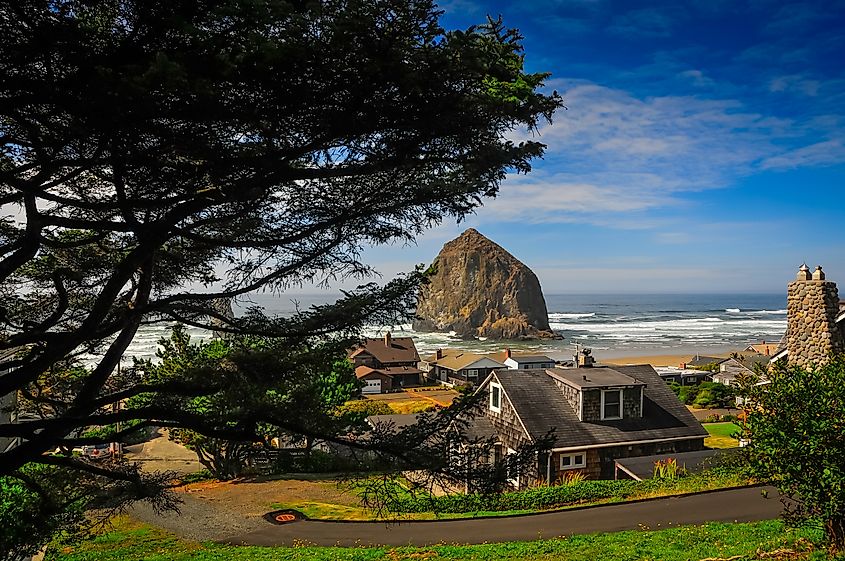 Toward the top of the Pacific coast in Oregon, in Clatsop County, is the town of Cannon Beach, one of the most charming beach towns in Oregon. From Haystack Rock, a 235-foot geological rock formation on the coast, to Tillamook Rock Lighthouse, to the Cannon Beach Farmer's Market, which offers live music; Cannon Beach is filled with modern-age culture mixed with historical background. There are also several natural attractions in and around Cannon Beach, including Indian Beach, Oswald West State Park, Hug Point State Park, and Ecola State Park. A popular attraction is the secret caves and waterfall in Hug Point State Park.
Tiburon, California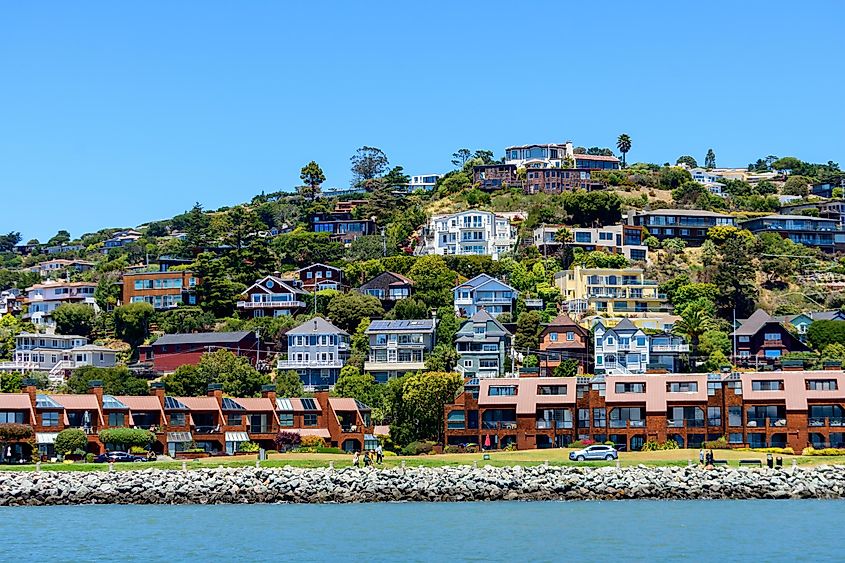 The town of Tiburon, located in Marin County just north of the city of San Francisco, has a variety of natural outdoor activities that add to the all-together beauty of the town as a whole. Shoreline Park, Blackie's Pasture, and Paradise Beach Park all provide excellent views of the Bay and the surrounding area. Visitors can enjoy Angel Island State Park, located on Angel Island, a ten-minute ferry ride from Tiburon and home to one of two acclaimed "Hippie Trees" in the town of Tiburon. Other attractions that add curb appeal to this small town include Perimeter Road and the Tiburon Perimeter Trail, which offers an excellent panoramic view of San Francisco Bay.
Bodega Bay, California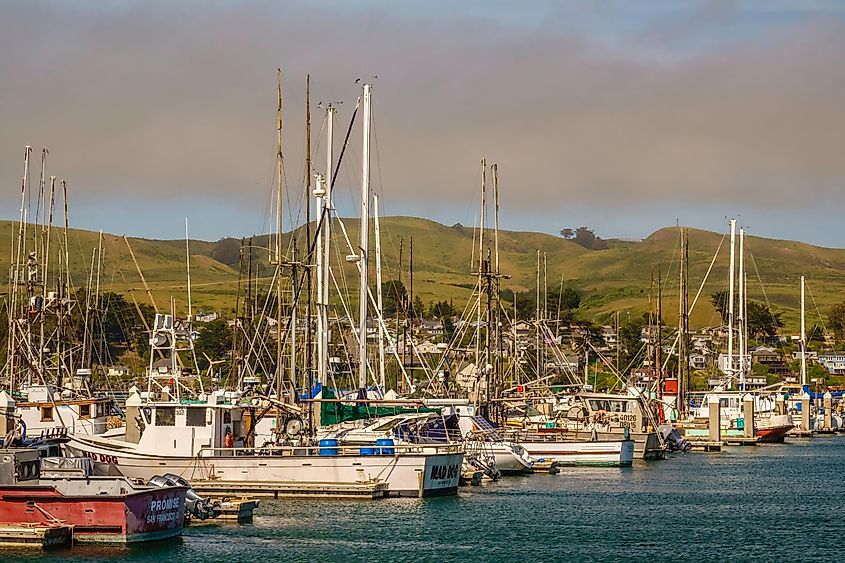 Deemed the eastern entrance to Doran Regional Park and located in Sonoma County as well as along the Pacific Ocean, the coastal town of Bodega Bay is a quaint, picturesque place with an aesthetic, down-to-earth charm. From Bodega Head, a famous geological rock formation, to the Sonoma Coast State Beach and Doran Beach, to the Mammoth Rocks, another famous geological rock formation, the ocean views are visually astonishing. Downtown Bodega Bay also offers the Children's Bell Tower, a tower that was blessed by Pope John Paul II, and St. Teresa of Avila Church, landmarks from an Alfred Hitchcock film, and even private sailing tours out on Bodega Bay.
Pistol River, Oregon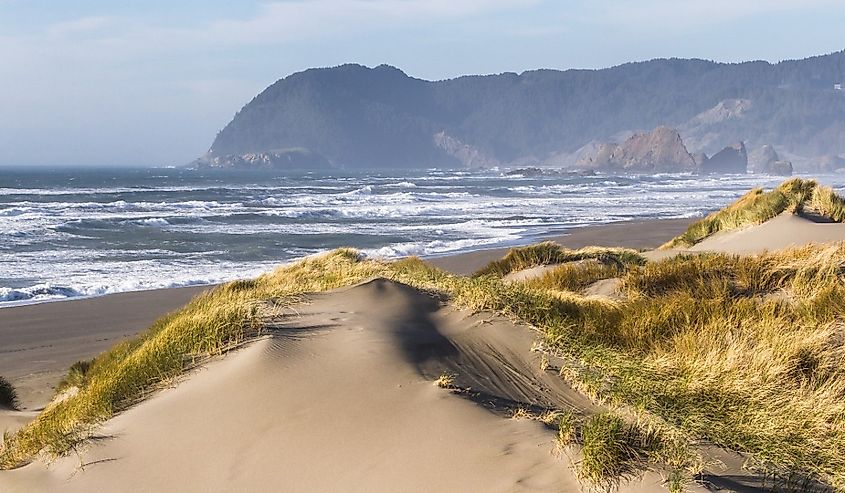 Receiving its name from the river that flows nearby, the town of Pistol River is known best for Pistol River State Park and Myers Creek Beach. Pistol River State Park, otherwise known as the Pistol River State Scenic Viewpoint, provides several amenities, including two great hiking trails – Mires Beach to Pistol River and Pistol River Dunes Horse Trail. Myers Creek Beach offers visitors a chance to spend time checking out the wonders of the Pacific Ocean, along with great rock formations, with family or friends. There are also a variety of opportunities to experience the gorgeous land around the town of Pistol River, including Secret Beach to the south.
Laguna Beach, California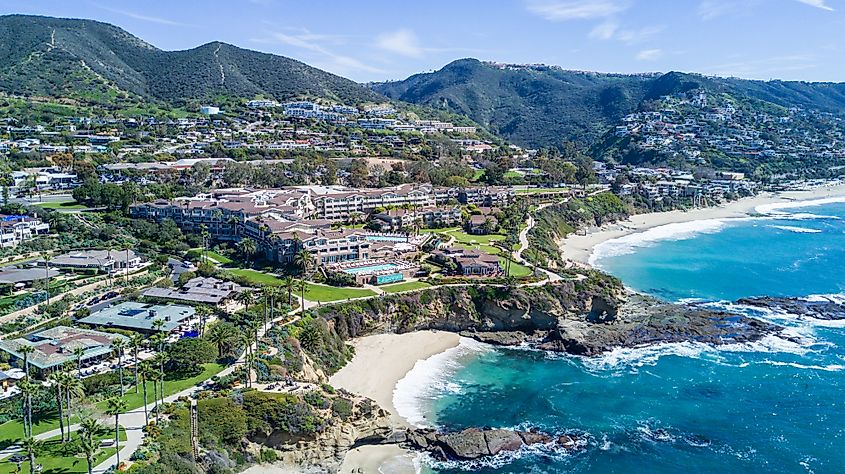 Possibly one of the most famous beaches along the Pacific Coast, Laguna Beach, located in Orange County, has many natural attractions that add to its curb appeal, including Heisler Park, Crystal Cove State Park, and Crescent Bay Point Park. Along with these, there are several beaches relatively close by, like Victoria Beach, 1000 Steps Beach, Main Beach, Treasure Island Beach, and Table Rock Beach. Plus, if you are feeling hungry, the fresh seafood in Laguna Beach is rated among the best along the length of the California Coast. 230 Forest Avenue, the Cliff Restaurant, and the Deck are all great choices for taking the family out somewhere special.
Friday Harbor, Washington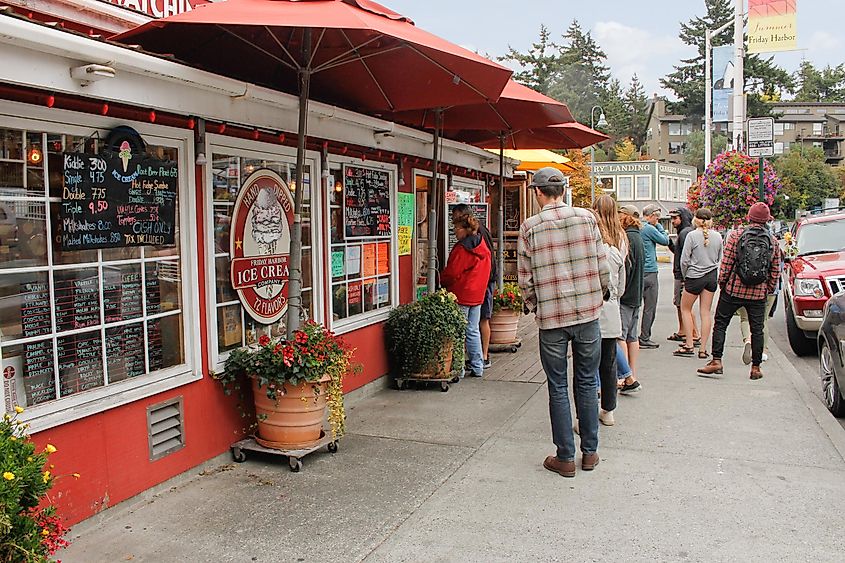 The small town of Friday Harbor, concealed along the Washington coast on San Juan Island, is home to the Lime Kiln Point State Park. It is also known for several farms, adding to the ambiance of Friday Harbor as a whole, like Pelindaba Lavender Farm, Amaro Farm, The Farm at Crystal Acres, and a different kind of farm, the Westcott Bay Shellfish Company, boasting a restaurant along with the farm. Along with these natural attractions, Friday Harbor also has several dining options worth checking out, including Rocky Bay Café, Downriggers, and Duck Soup, the last being famous for its filet mignon.
Bandon, Oregon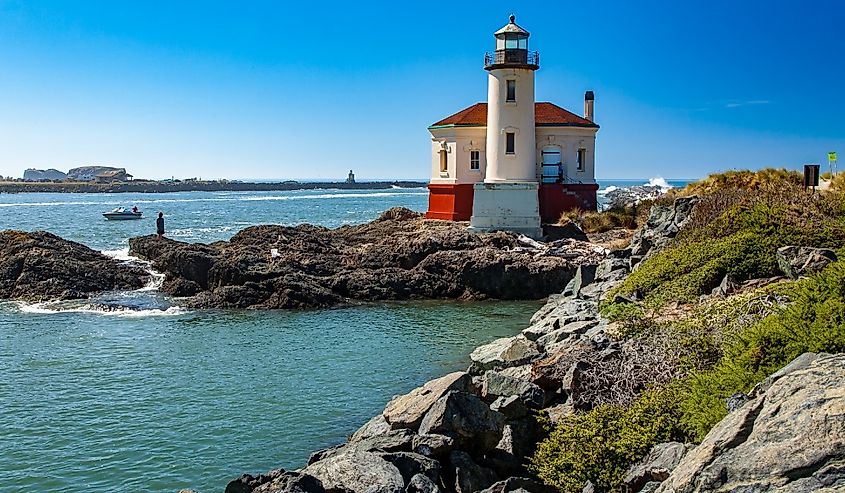 Known as the "Cranberry Capital of Oregon," the town of Bandon, located in Coos County along the Coquille River, has several natural attractions worth checking out this year, including the Coquille River Lighthouse, Face Rock State Scenic Viewpoint, Bullards Beach State Park, and Circles in the Sand, sand labyrinths created every day on the beach to promote love and joy. There are also several other attractions in the town of Bandon, like Washed Ashore, a gallery that gets its materials straight from the ocean, and West Coast Game Park Safari, the United State's largest wild animal petting park. This park features wild animals from foxes and opossums to wild cats of all kinds, from the majestic Bengal Tiger to the crafty Panther to the Bobcat to lion and tiger cubs.
All along the Pacific coast of the United States, from southern California to northern Washington, there are a plethora of gorgeous coastal towns worth visiting this year. From Carmel-by-the-Sea's artistic flair to the laid-back vibe of Bandon, Oregon, these towns combine aesthetic charm with a sense of passionate charisma. Whether it is for a taste of foreign delights, for a change in perspective, or for a rebalancing of the priorities between work and play, these small coastal towns are perfect for that relaxing getaway.