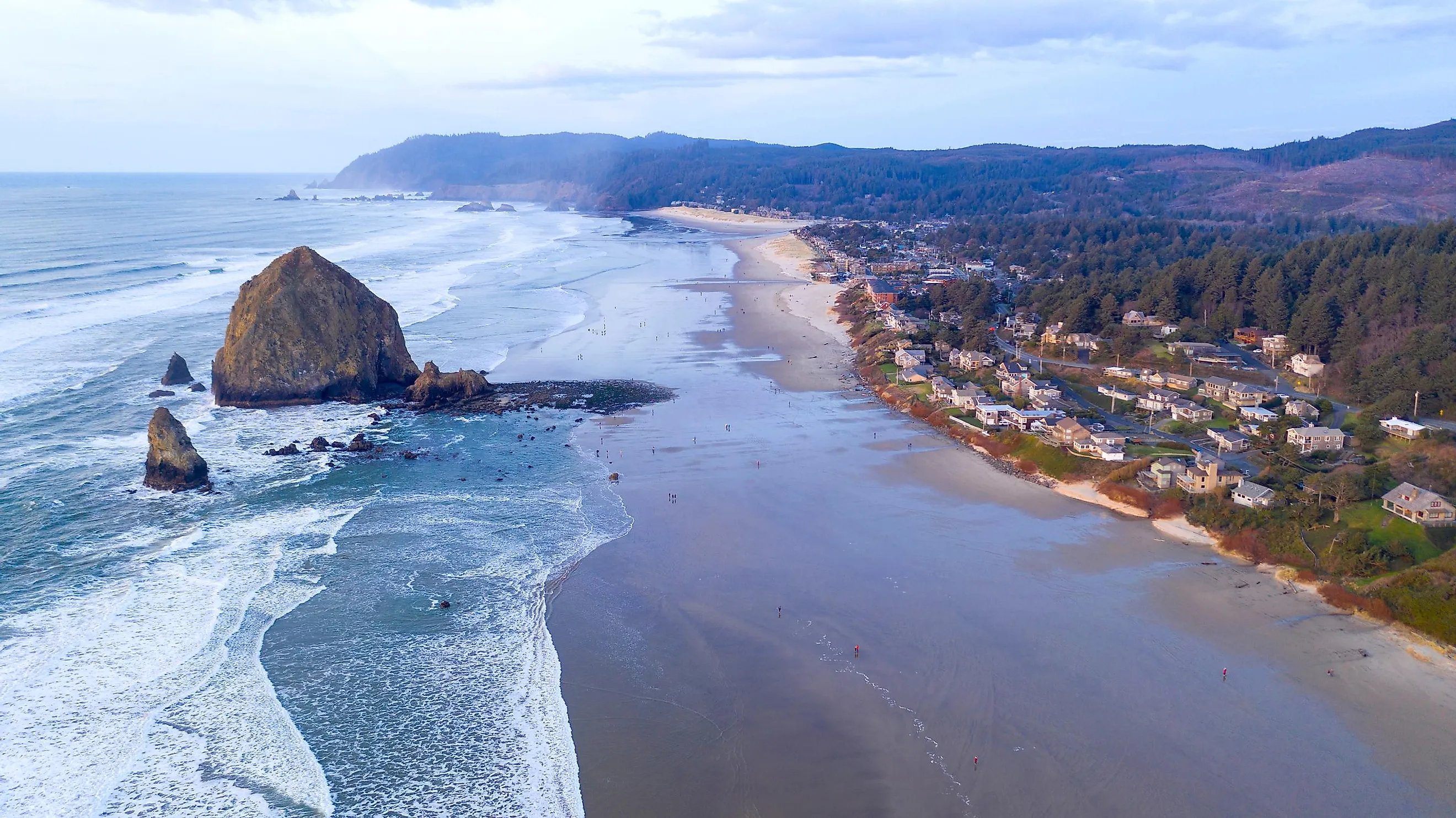 8 Towns in Oregon Have The Best Main Streets
Oregon is home to a diverse landscape, a breathtaking coastline, and picturesque views with over 360 state parks. The state has several highly-rated breweries and restaurants, so you will always find a good place to stop and grab a bite. On top of its beautiful cities, incredible wilderness, welcoming wine country, and unrivaled adventure, Oregon also boasts plenty of enticing small towns with exciting downtown areas.
Are you searching for a cozy getaway where you can stroll through the downtown area and enjoy some beautiful sights and exciting adventures? Traverse these main streets mentioned below, enjoying the eclectic collections of boutiques, restaurants, antique stores, bars, and more.
Baker City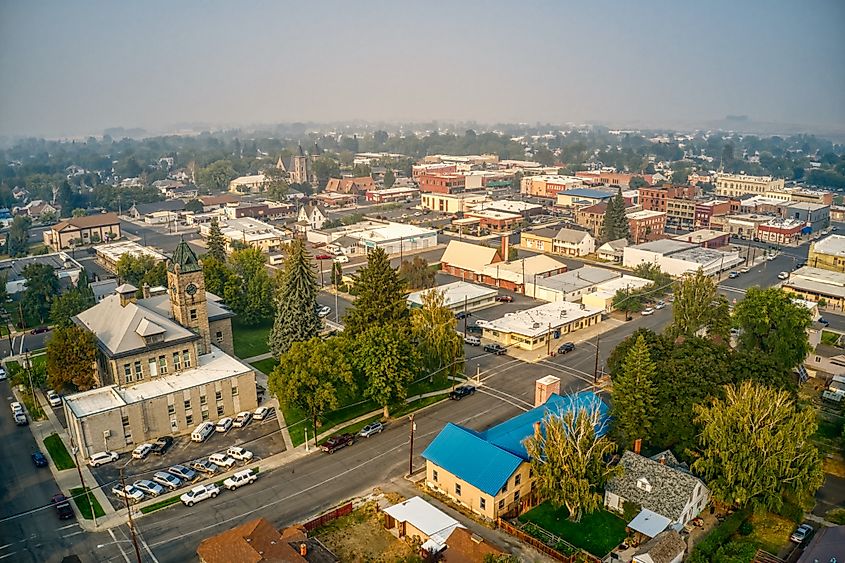 Baker City is one of the best small towns in Oregon for a weekend escape, ideal for outdoor adventurists and history buffs. Built in 1889, the historic Geiser Grand Hotel is the best place to stay as it sits in the heart of the downtown area. It boasts crystal chandeliers, a stained glass ceiling, and mahogany columns. You will also find Barley Brown's Brew Pub for a refreshing beverage and over 100 historic Victorian-style buildings to enjoy on an afternoon stroll. In summer, enjoy an ice cream cone as you explore the streets, or visit in winter and find yourself in a real-life winter wonderland.
When visiting Baker City, remember to delve into the rich outdoor experience. Enjoy a fishing trip on the Snake River, mountain bike along the Oregon Trail and Hells Canyon, and find complete and utter relaxation at the Anthony Lakes Mountain Resort.
McMinnville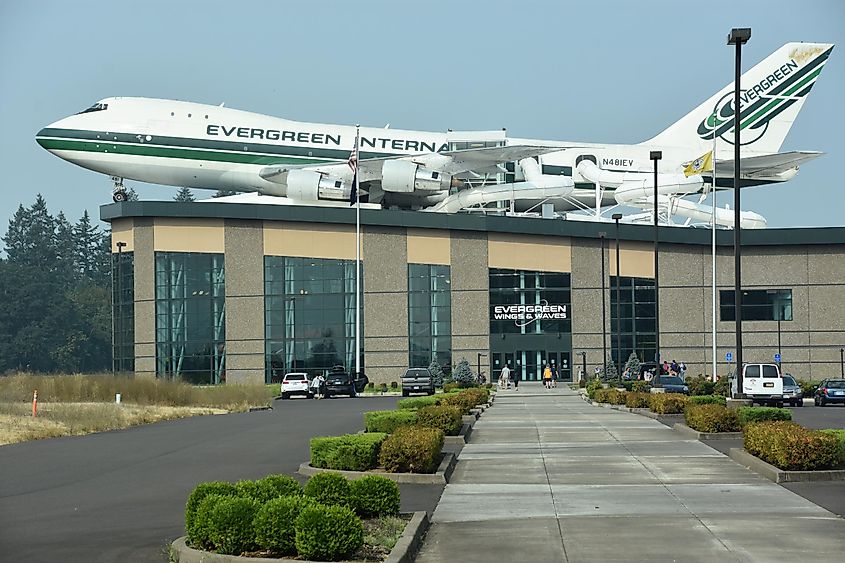 McMinnville sits in the heart of Oregon's wine country and is home to some of the world's best Pinot Noir. There are many eateries to choose from, including farm-to-table restaurants, wine-tasting tours that boast scenic views, and endless shopping opportunities, including numerous female-owned businesses. Trees decorated with twinkle lights line the downtown streets, adding a touch of charm and romance to the area.
Visitors can stay close to the local tasting rooms, breweries, and restaurants at the Boutique Retreat, which is a tiny home escape. They are carefully designed to provide an aesthetically pleasing, cozy stay that is sure to earn a spot on your Instagram feed. There are also plenty of events in the area for an evening well-spent, including bingo, karaoke, and open mic nights.
Florence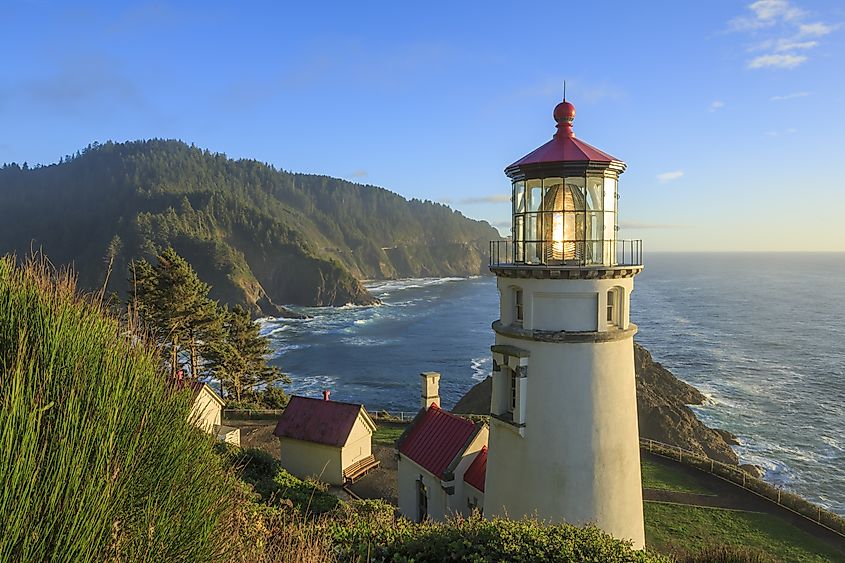 A charming small town in Oregon, Florence sits on the west coast, home to plenty of outdoor activities, with sandy beaches for family fun, the beautiful Heceta Head Lighthouse for a day spent adventuring, and Hobbit Trail for all your hiking and camping needs.
The Old Town district is home to numerous shopping spots and seafood eateries, including the Waterfront Depot Restaurant. Enjoy a walk along the picturesque boardwalk, gander at the historic buildings, and make sure you check out the public art installations. There are also antique stores and art galleries that might pique your interest.
The town sits at the mouth of the Siuslaw River and offers access to the scenic Siuslaw River Bridge, which you can walk along or paddle below. Stay at the charming riverfront hotel, a cozy lakeside cabin, or on one of the campgrounds, where you can enjoy s'mores and campfires. 
Jacksonville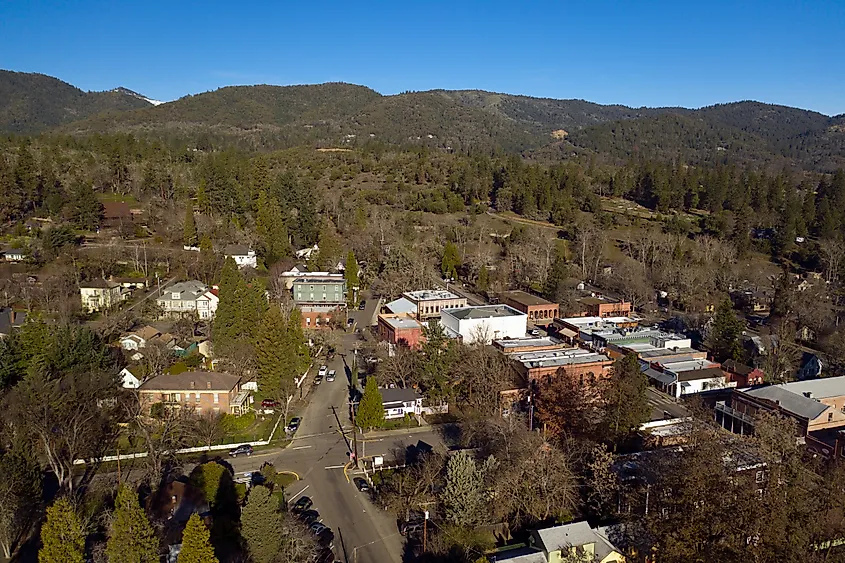 Jacksonville is a historic Gold Rush town that earns the title, 'Heart of the Southern Oregon Wine Region.' The Schmidt Family Vineyard is an excellent option, with delicious wine and food, as well as gorgeous gardens and vineyards.
Lining the main street are numerous independently-owned shops and restaurants that are just waiting for you to discover them. Antiquing is especially popular, with plenty of unique furniture, decor, and clothing finds.
The town is also home to annual events each month. Enjoy the live music at the summer-long Britt Music & Arts Festival, the Jacksonville Wine Cruise in May, and the city-wide Garage Sale in September. There is also plenty to do in the great outdoors, including jet boat adventures and hiking trails. 
Newport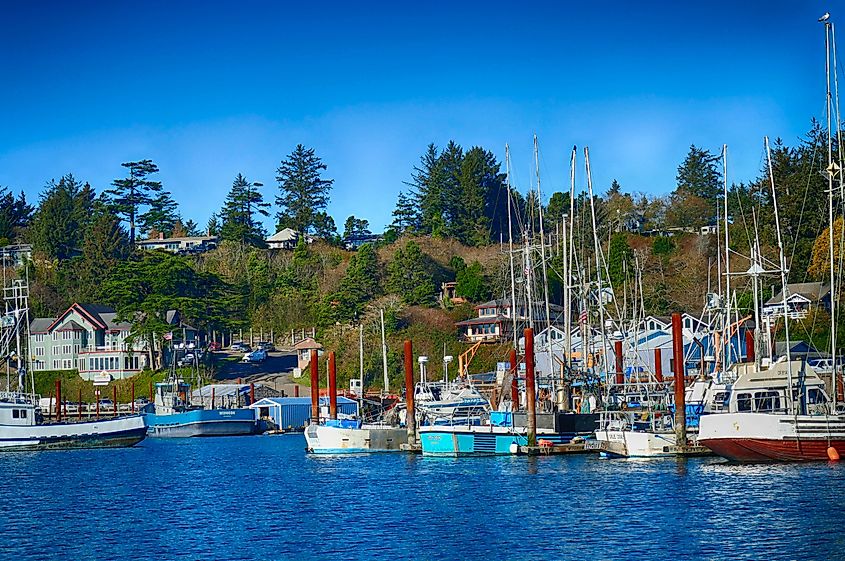 One of Oregon's most charming beach towns, Newport is a quaint town home to some of Oregon's best outdoor excursions and an intriguing downtown district. Tour through the variety of shops lining the main street and beautiful Bayfront, as well as a number of restaurants with offerings, including scrumptious seafood. It is also the Dungeness Crab Capital, so be sure to get a taste before you leave!
The streets are also chock full of historic architecture and oceanfront hotels for a luxurious stay. In the northeast of the town, visitors will find plenty to do in the great outdoors. Explore the Yaquina Head Outstanding Natural Area or the Agate Beach State Recreation Site, each of which boasts campsites, hiking trails, and picnic areas. You can also visit the Devil's Punch Bowl, a rock formation shaped like a bowl, perfect for a photo op.
Cannon Beach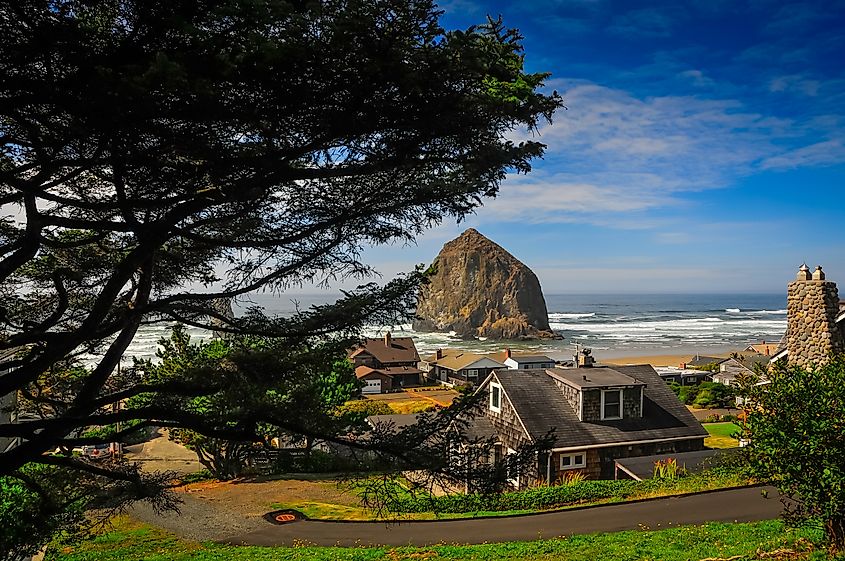 As the name suggests, Cannon Beach sits on the waterfront, where the beautiful Haystack Rock towers over the view, waterfalls cascade at Hug Point, and you just might spot marine life at low tide. In 2013, the town earned a spot on National Geographic's list of the 100 most beautiful places on Earth.
For outdoor enthusiasts, Ecola State Park is a popular spot, with 9 miles of coastline ideal for sightseeing, with views of the ocean, coves, and a lighthouse, as well as exploring and endless water recreation activities. The beautiful beaches lining the town's shore are just steps from the downtown area, which hosts a collection of storefronts, restaurants, art galleries, and performance theaters.
Cottage Grove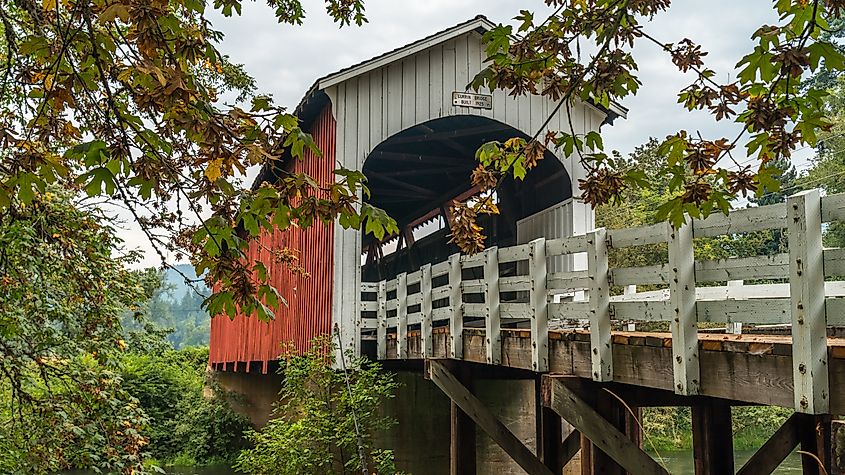 One of the best small towns to retire to in Oregon, Cottage Grove is home to the beautiful Covered Bridges Scenic Bikeway, not to mention plenty of inviting trails and a historic downtown area. Plus, there are numerous nearby waterfalls, ideal for a relaxing and explorative weekend getaway.
Walk through the downtown area, and you'll find live music, theater arts, and plenty of independently-owned restaurants and boutiques. There are also colorful murals, and visitors can enjoy the historic architecture and check out nearby hiking spots, swimming holes, and more. Just outside of downtown, you can bike along the Covered Bridges Scenic Bikeway, a 36-mile tour route along bridges throughout the town. There are also events on the main street. The town hosts the Cottage Grove Art Walk every last Friday of the month, while the South Valley Farmers Market is every Saturday.
Brownsville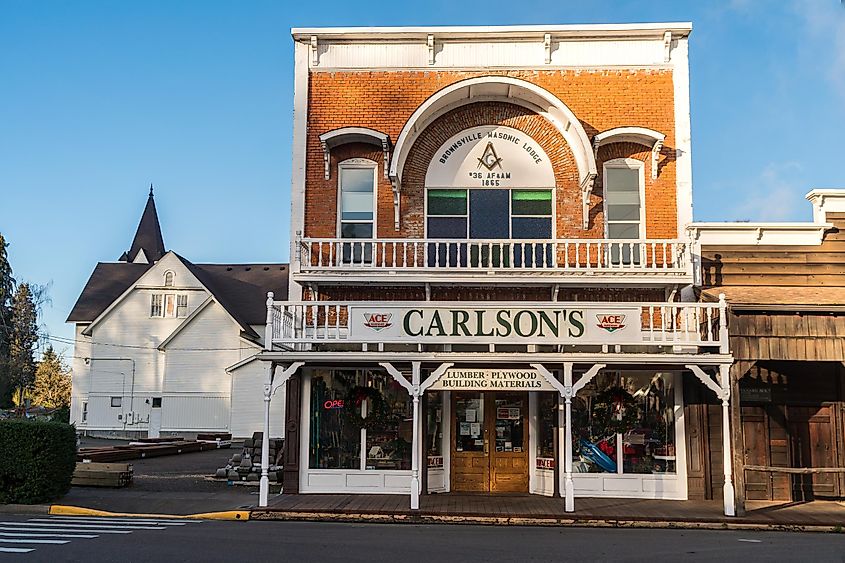 Brownsville is home to a rich and enticing history, including the Linn County Museum, which delves into the story of the Indigenous people and early settlers of the area, as well as the Living Rock Museum, which displays local agates, crystals, and quartz. In the downtown area, visitors will find Western-style architecture and storefronts. 
The Willamette Country Music Festival is an annual event where visitors can enjoy live music and great food. The Over The Rivers & Through The Woods Scenic Byway is a wonderful place to go for a drive and enjoy the beautiful scenery, while Cascadia State Park is home to campsites, swimming holes, and hiking trails. Brownsville was the setting for the "Stand by Me" movie, so be sure to check out all the spots featured in the film!
Makin' Your Way Downtown
Make your way downtown and traverse the beautiful main streets in these welcoming small towns of Oregon. Each town has much to discover, from hiking in state parks to sailing down calm rivers. On top of that, the downtown areas are the heart of each town, documenting commercial, cultural, historical, political, and geographic details. Whether you want to shop until you drop, get a taste of some fine wine, enjoy a scrumptious dinner, or go for a simple stroll and window shop, there is something for everyone in the small towns of Oregon.