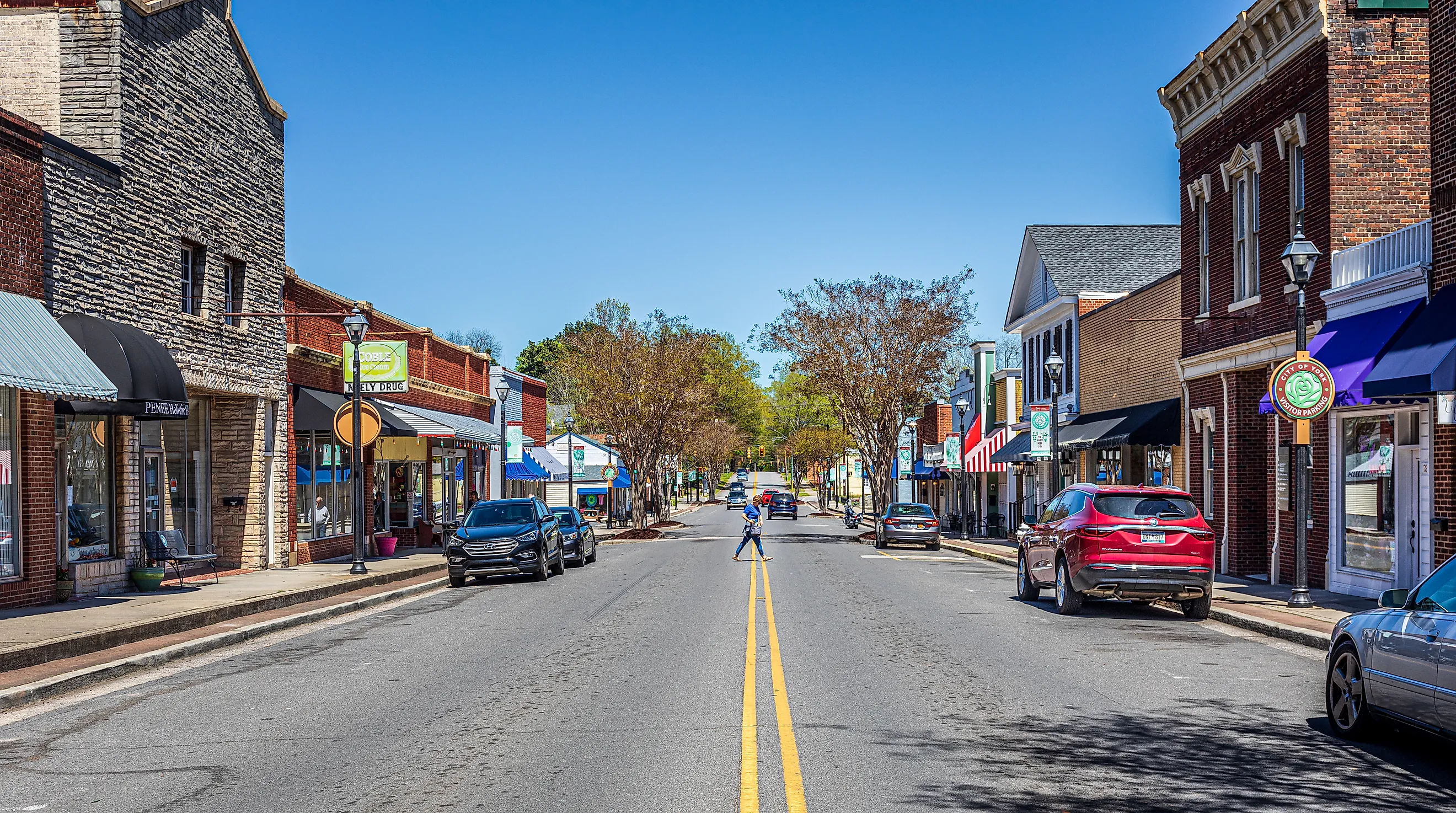 11 Unforgettable Small Towns to Visit in South Carolina
South Carolina is home to many charming small towns that offer a glimpse into the state's rich history and culture. Ranging from historic coastal communities to quaint mountain villages, each town has its own unique character and attractions to discover. Places like Beaufort boast beautifully preserved antebellum architecture and provide a sense of Southern elegance along the waterfront. McClellanville offers a relaxing ambiance as a renowned fishing village along the river banks. Aiken and York showcase grand homes and public buildings dating back to the late 1700s and 1800s that reflect their beginnings. Hilton Head Island and Mount Pleasant offer a laid-back coastal small-town vibe despite their growth, with grand plantations, beaches, and waterfront promenades. 
Inland towns such as Travelers Rest, Hartsville, and Clemson provide parkland trails, college town charm near universities, and historic districts nestled in the Blue Ridge Mountains and Piedmont regions. From charming main streets to cultural sites, these iconic South Carolina towns invite visitors to experience the state's diversity through locally owned shops, museums, and hospitality in idyllic settings away from congested cities.
Clemson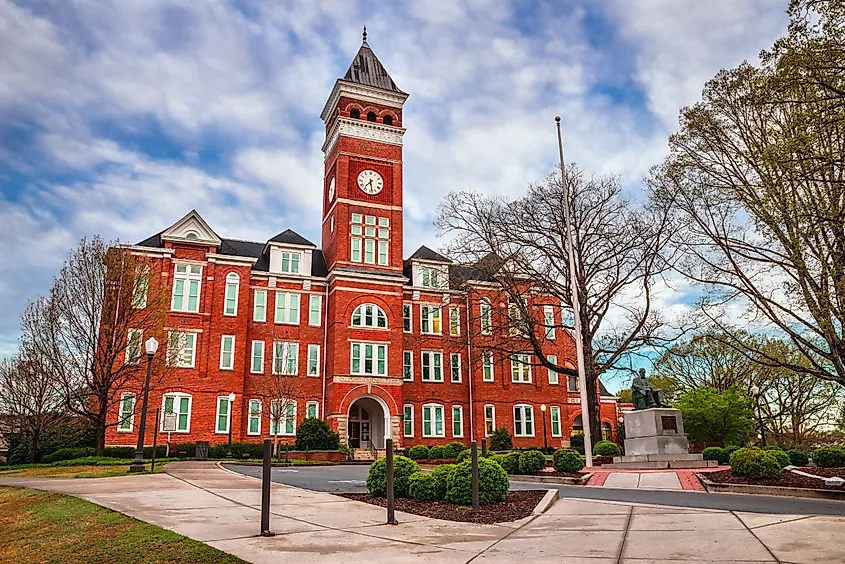 Just minutes from Clemson University, you'll find the cozy town of Clemson filled with college-town charm. With around 18,364 residents, it has cute shops like True Orange Boutique, restaurants such as Tiger Town Tavern, and the historic site of Fort Hill, and yet maintains a relaxed atmosphere. Spend your afternoon exploring downtown and checking out the exhibits at the Bob & Betsy Campbell Museum depicting the town's past. 
Don't miss a stop at Boggs Store, an authentic general store dating back to the early 1900s which has now been taken over by a restaurant, Calhoun Corners. End your day at the beautiful 17,500-acre Clemson Experimental Forest on the outskirts of town, where you can hike and view 105 miles of scenic trails. 
Hilton Head Island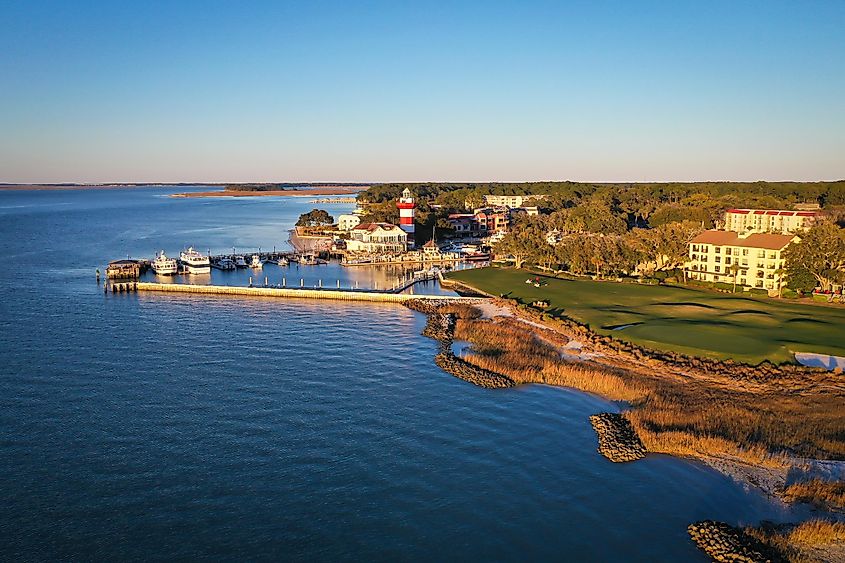 This sunny barrier island off the South Carolina coast is beloved for its gorgeous South Beach, golf courses of Harbour Town Golf Links and Sea Pines Resort Golf, and upscale Omni Hilton Head Oceanfront Resort. However, the charming historic district of Hilton Head Island also offers a quaint vibe. Visit during the day to stroll along the waterfront promenade and browse the art galleries including the Art League of Hilton Head Gallery and lick your fingers while gazing at the calm waters at Skull Creek Boathouse or Poseidon. 
Be sure to peek inside the Shelter Cove Harbour & Marina, the site of the original 1982 settlement. After a day soaking up the coastal charm, watch the sunset over Calibogue Sound from Coligny Beach Park, a local favorite spot.
McClellanville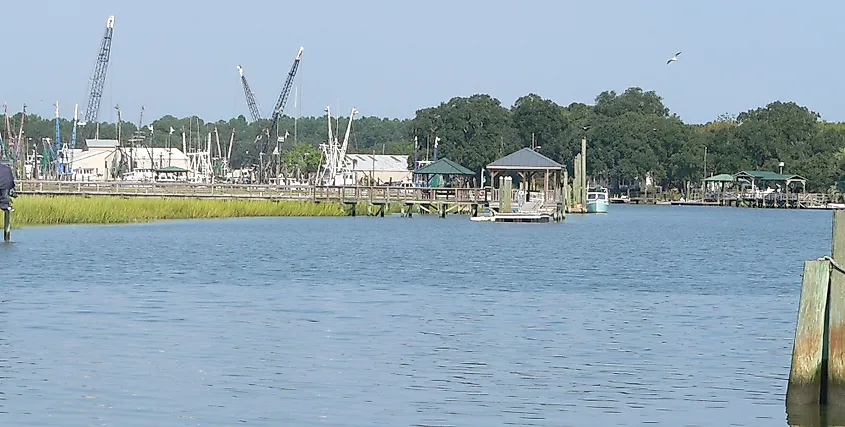 McClellanville is pure low-country relaxing with just over 600 residents. Visit this tiny riverside village to soak up the casual ambiance and sense of yesteryear. You can wander down the quiet Pinckney Street and imagine what life was like back in the early nineteenth century or learn about the town's history as a fishing village at the Village Museum. 
Be sure to save time to picnic along the scenic banks of the Buck Hall Recreation Area and Boat Landing, where you may spot birds like herons or egrets during warmer months. At night, clear skies offer unparalleled stargazing away from light pollution.
Aiken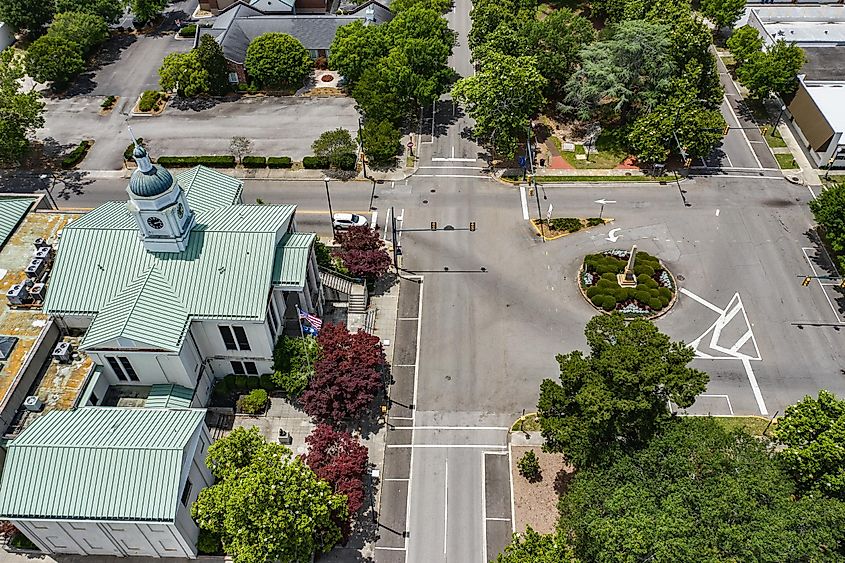 A short drive from Augusta, Georgia, Aiken retains the genteel character of its origins as a winter retreat for plantation and aristocratic families of the late 1800s. The small but stately homes reflect its reputation as the "winter colony of Charleston." You can spend your day exploring downtown, home to antique shops, boutiques (White Rose Eclectics and Little Red Fox Shop), and cafes (The Village Cafe and New Moon Cafe). A highlight is the Aiken County Historical Museum to learn about the town's strong equestrian roots. 
Be sure to set aside time also to wander through 14 acres of formal gardens and trails at Hopelands Gardens and the nearby Aiken State Park, located just outside the city center.
Pendleton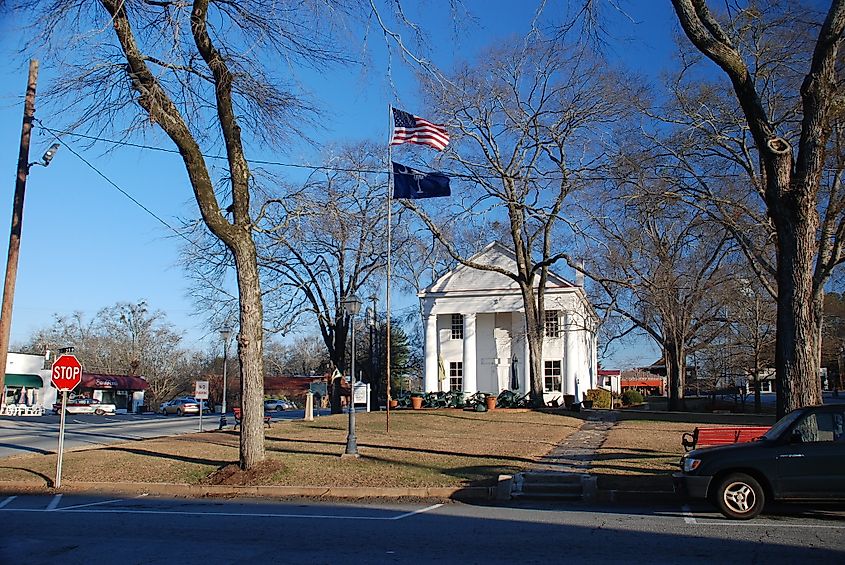 In the foothills of the Blue Ridge Mountains, Pendleton is enchanting with historic homes and buildings such as the Ashtabula Historic District, Woodburn Historic House, lush greenery, and a charming town square with a total of 3,664 residents. Spend an afternoon wandering Main Street to glimpse the architecture from its early 19th-century founding. Today the village atmosphere and heritage are being preserved through restoration efforts. 
Be sure to visit the Bart Garrison Agricultural Museum of South Carolina to delve into local history and heritage. Cap off your day enjoying the scenic landscape at Blue Ridge Mountain Park for hiking and picnic areas framed by the lovely Pendleton countryside.
Hartsville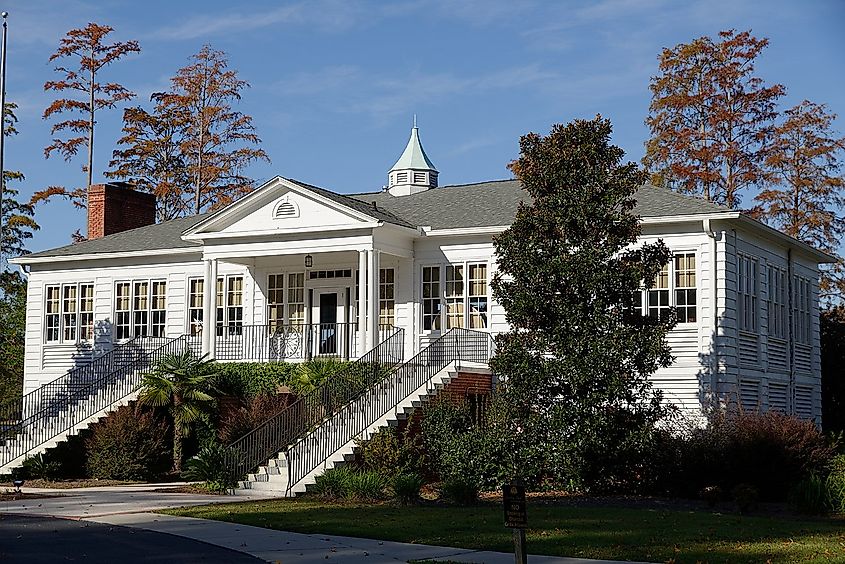 Hartsville is the quintessential small Southern town with rich cultural activities and attractions with a total of 7,640 population. Wander through historic residential areas with grand homes and spend time in Byerly Park. Then visit the Hartsville Black Creek Arts Council to see changing exhibits and circle the downtown park. Hartsville is also known for its unique Darlington Raceway, one of the top NASCAR race tracks in the nation. 
Stop by for a guided tour and peep at the massive stadium, Hartsville Football Stadium. Afterward, satiate your appetite with delicious homestyle eats at local restaurants like Sam Kendall's and The Rooster One Thirty Six.
York
Tucked between Charlotte and Rock Hill along I-77, York maintains that pride of intimate charm. The historic district downtown is filled with buildings like McCelvey Center dating back over two centuries and steeped in Revolutionary War history. Spend an afternoon wandering York Street and encountering buildings such as the York County Courthouse. Another excellent local attraction is the Nanny's Mountain Trailhead, a short but calming hike. The vast lands of Allison Creek Park will soothe the souls of all those wanting to go camping, fishing, hiking, or canoeing. Dine at the Palmetto Bar & Grill before heading back through quintessential countryside scenery.
Beaufort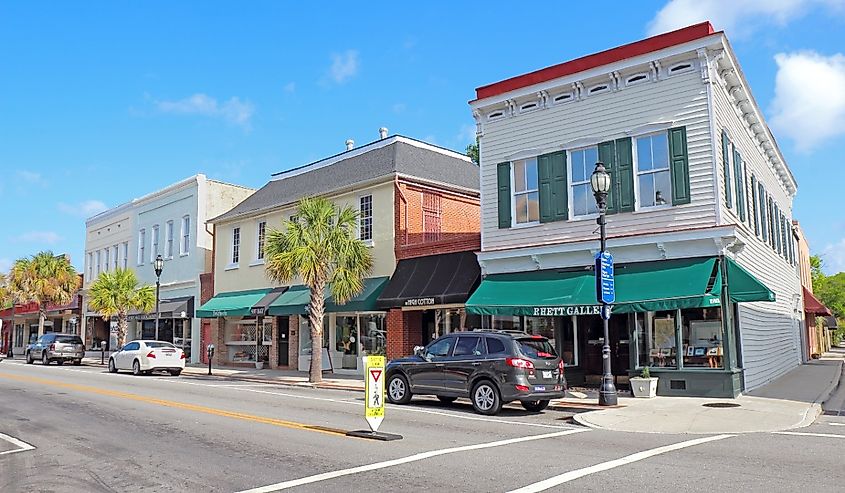 Beaufort is considered the crown jewel of the Southern Lowcountry with elegant antebellum homes and live oaks draped in Spanish moss in the state's second-oldest city. This National Historic Landmark District is breathtaking to explore on foot. Be sure to pop into the Beaufort History Museum housed in an 18th-century structure, showcasing captivating exhibits on the rich history and culture of Beaufort, South Carolina. 
Another must is the Heritage Library where author Pat Conroy penned "The Prince of Tides." Afterward, relax with fresh seafood at waterfront Gilligan's Seafood Restaurant and take ferry boat rides through the network of marshlands teeming with wildlife near the coast. 
Travelers Rest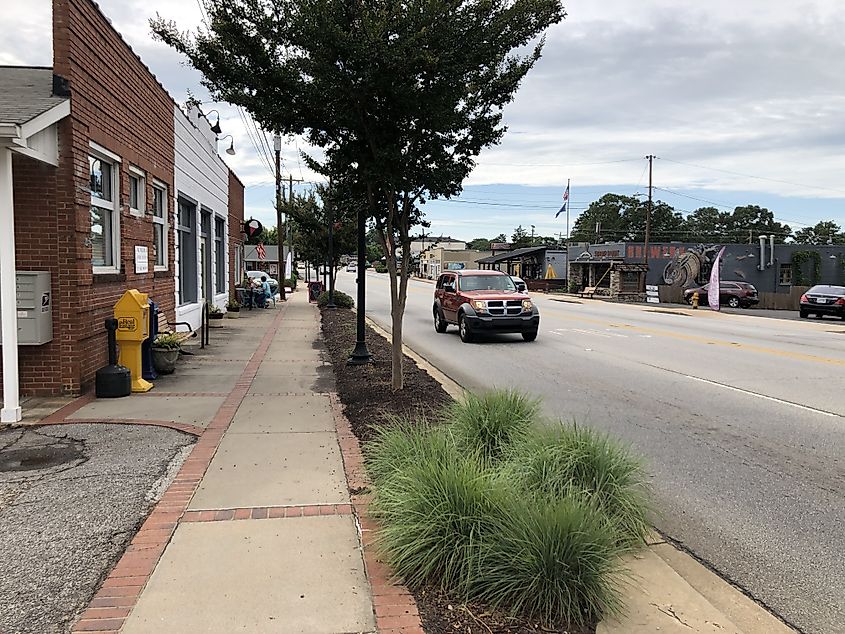 Escape to the quaint mountains of Travelers Rest for natural beauty and small-town charm, which has maintained an idyllic quality despite its proximity to Greenville. You can bike along Swamp Rabbit Trail or hike through the woods at Bunched Arrowhead Heritage Preserve. Downtown offers all-American fare like Travelers Restaurant and Pizza House for pizza and enjoyment at Topsoil Restaurant.
Don't miss poking through boutiques and antique stores like Urban Hare LLC and Charlie's Southern Rustiques, downtown for unique finds. End your day by stopping by The Historic Spring Park Inn and admire the 19th-century building and its journey from a stagecoach stop to becoming a National Historic Place. 
Georgetown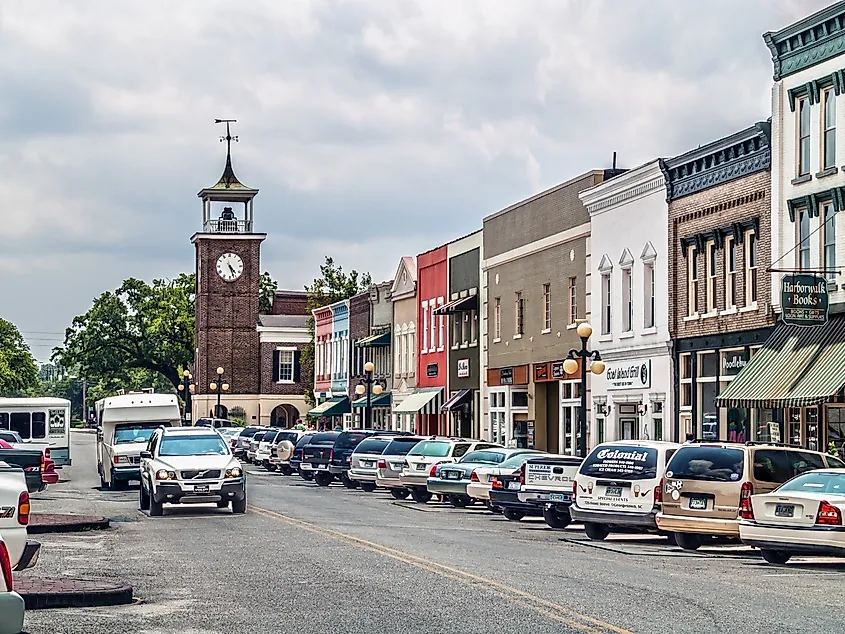 Situated between Myrtle Beach and Charleston along the Waccamaw River, Georgetown retains rich culture and architecture from its colonial-era rice plantation past. Spend an afternoon exploring the historic Rice museum and homesteads where you can envision life on a 17th-century plantation. Then move down the town and pop into shops like Ship's Booty, galleries including Art Harbor Gallery, and restaurants such as Aunny's Country Kitchen. 
Another highlight is the Winyah Bay for scenic views and spotting birds like egrets. You can also consider a trip to the exquisite Georgian-design Kaminski House Museum for a taste of Southern life from the 1800s or join the tour to discover the grounds of Hobcaw Barony Plantation.
Mount Pleasant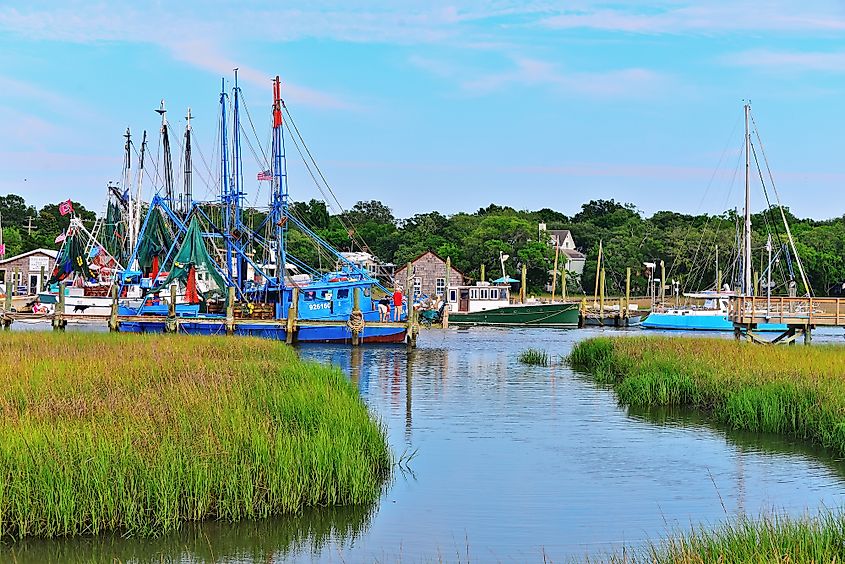 As one of the largest towns in the Charleston area, Mt. Pleasant prides itself on the low-laying feel despite a population of over 95,000. It will charm you with beautiful plantations turned into parks along the Cooper River. Start your visit at Boone Hall Plantation & Gardens, known as "America's Most Photographed Home." Next, check out Mt. Pleasant Memorial Waterfront Park and swanky shops and restaurants along Shem Creek for fresh seafood. 
One of South Carolina's best beaches, Sullivan's Island, is located just outside. History buffs will love the reconstruction of a Colonial-era fort, and the free lighthouse tours at the yearly Lighting of the Lighthouse Festival. Make time to sample low-country dishes like shrimp and grits, she-crab soup, and boiled peanuts, and relax at the lakeside!
As you explore these unforgettable small towns across South Carolina, you cannot help but feel a sense of charming Southern hospitality. From grand plantation homes in Beaufort to the quaint mountain charm of Travelers Rest, each place tells a unique story of the state's diverse history and culture. Whether wandering Main Streets filled with local shops or exploring scenic natural areas, you are immersed in towns steeped in heritage yet welcoming to all. The warmth of the community is evident throughout, from friendly locals to tight-knit cultural activities. Most importantly, escaping to these little-known places allows you to slow down and appreciate the simple pleasures of small-town life away from busy cities. The Soul of South Carolina is truly experienced through these iconic yet laid-back towns that invite you to linger a while and feel part of the fabric of their distinctive character.