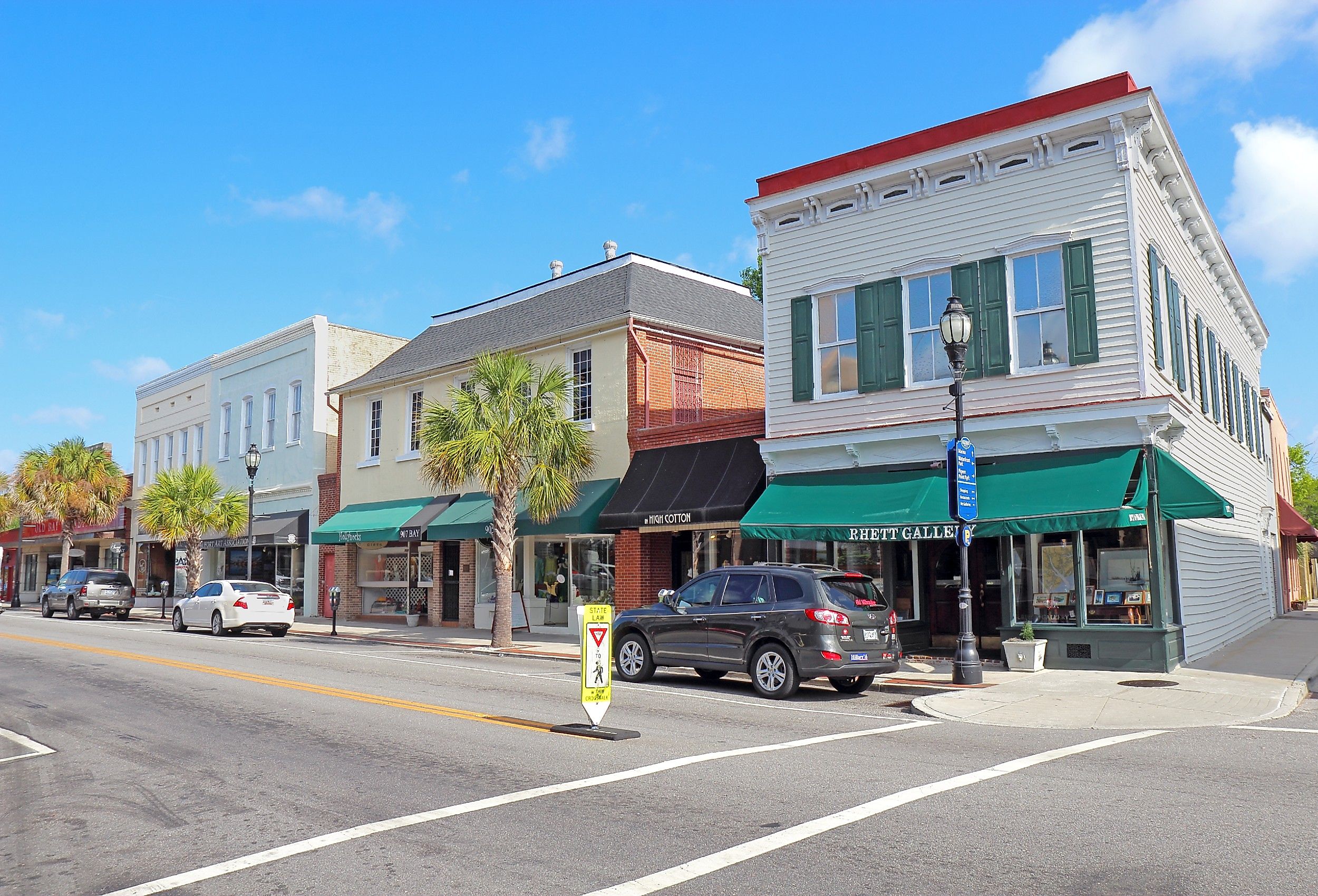 10 of the Most Welcoming Towns in South Carolina
While South Carolina is well known for its beaches and large cities like Charleston that provide tons of activities and experiences, plenty of smaller regions are more than welcoming to visitors. From the northern reaches of the Blue Ridge Mountains to the Atlantic Coast and the Piedmont in between, plenty of activities and history are waiting to be found and discovered throughout this beautiful state.
Walterboro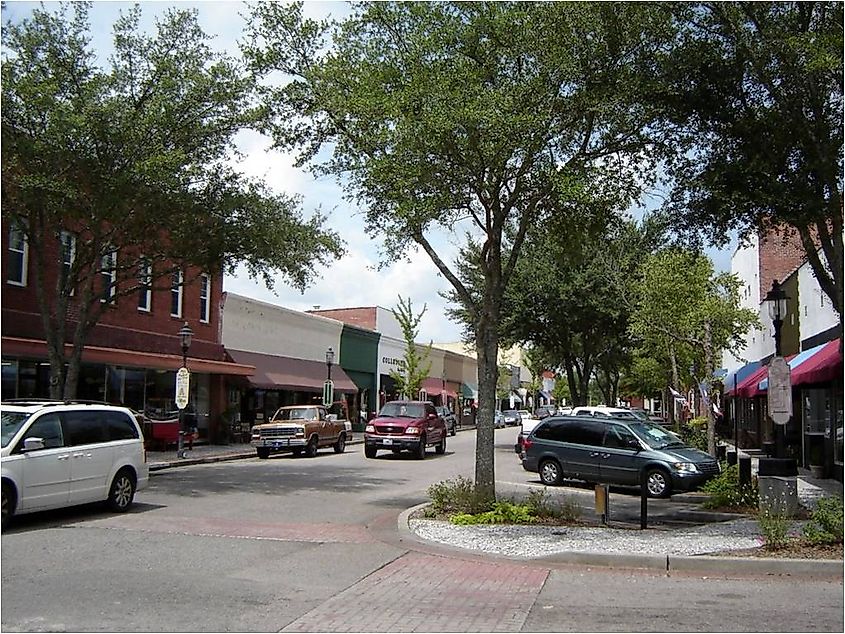 The town of Walterboro has no shortage of activities and history to discover. It's home to the Walterboro Wildlife Center and Sanctuary, the biggest estuarine sanctuary on the East Coast. Here, people can learn about the history of wildlife in the area, along with visiting the town's historic downtown. A self-guided tour is provided throughout the two historic districts, known as Historic Hickory Valley and the Walterboro Historic District.
Modern shopping and restaurants are also offered, like Barrel House Grille or Castillo's Pizzeria. Arts are also important, with The South Carolina Artisans Center housing folk arts and crafts from around the area, which is open free of charge.
Hartsville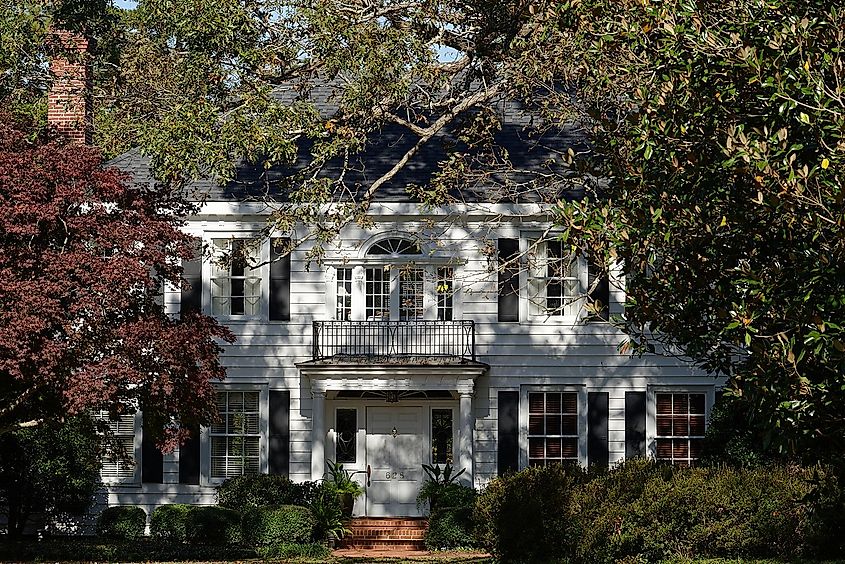 Hartsville is known for Kalmia Gardens, a 35-acre botanical garden open to residents and visitors. Some of the plants on display include different kinds of camellias, tea olives, dogwood, and more. On the site is the house of Thomas E. Hart, which is on the National Register of Historic Places. Hartsville is very open with its assortment of parks for kids and adults, like Pride Park and Centennial Park, along with plenty of bike paths.
The town has repurposed old sites like the Hartsville Cotton Mill into the South Carolina Governor's School for Science and Mathematics, which helps drive education in the area. Local art and artifacts are found at the Black Creek Arts Center and Hartsville Museum. The museum was once a post office with a sculpture courtyard neighboring it.
Landrum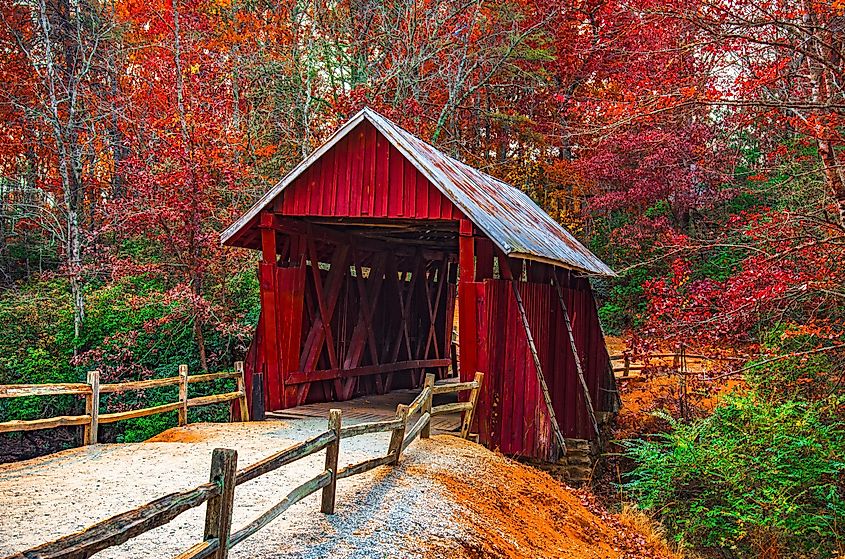 The friendly town of Landrum is near the start of the Blue Ridge Mountains and even close to the North Carolina Border. The nearby Chestnut Ridge Heritage Preserve is a must, with its hiking trails and 1,800 acres of woods to explore. Campbell's Covered Bridge is also well worth a visit, with the creek beneath a wonderful place to swim and splash. Landrum itself has taken plenty of care to keep its downtown pedestrian-oriented, making it both accessible and welcoming for both visitors and residents alike.
Plenty of antique shops like Landrum Eclectics, Savvy Scavenger Antique Mall & Marketplace, Expressions Florist & Antiques, and more are all around town, making any vintage collector or peruser welcome.
Travelers Rest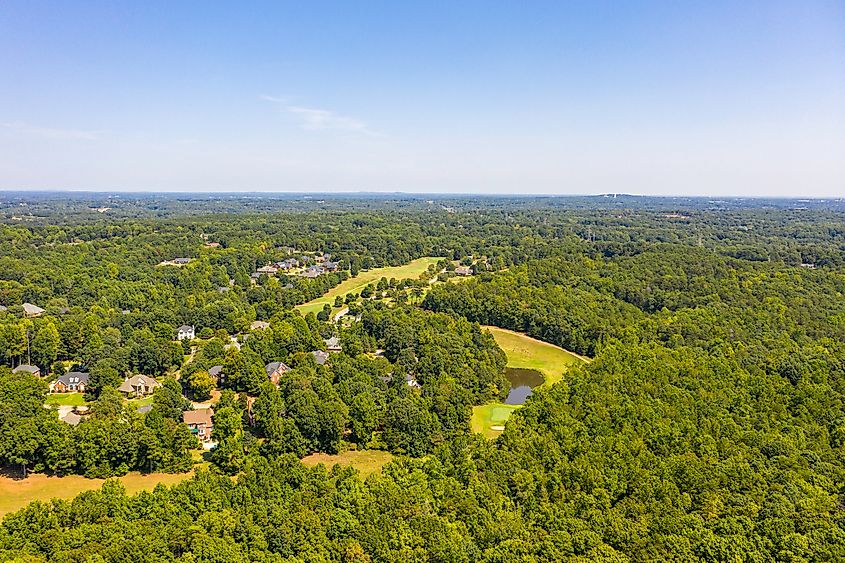 If any town should be known for its hospitality, it's Travelers Rest. The town gets its name from providing and caring for travelers coming from Greeneville through the nearby mountains up north. Travelers Rest still sells equipment for hiking and other outdoor activities through its many shops. Plenty of nearby hustle and bustle exists through places like the Copperhead Mountain Distillery, Beechwood Farms, and the Bunched Arrowhead Heritage Preserve, where the town shows hospitality to local wildlife.
Enjoy local food from Sidewall Pizza or Farmhouse Tacos, or visit a bar like Shortfield's. Even today, the US Route 276-N helps connect Greenville to the town and further into North Carolina through the Blue Ridge Mountains.
Sullivan's Island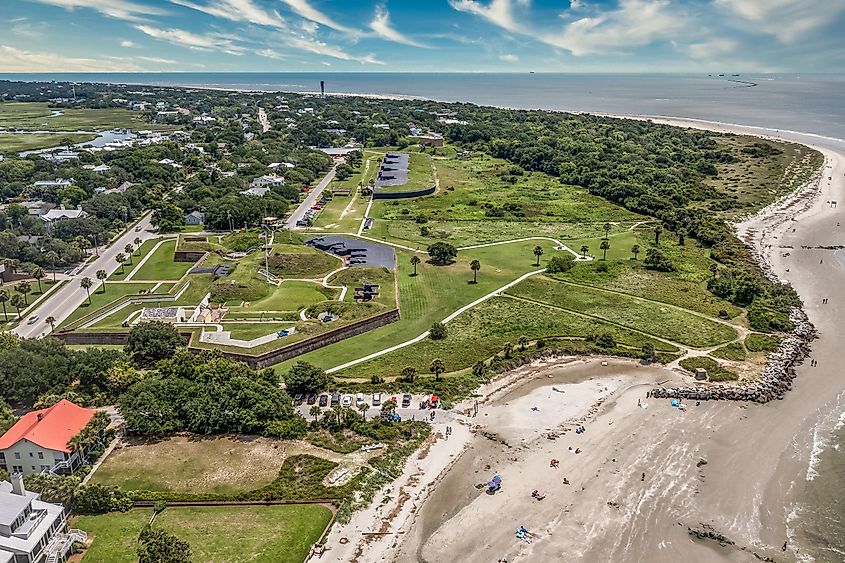 Sullivan's Island is a suburb of the city of Charleston and is right near the entrance of the harbor. The 2.5-mile barrier island is known for its incredible beach getaways and its close-knit community. The Charleston International Airport serves the town, making travel to its beaches quite easy. The town holds a lot of significant history, dating back to the American Revolution with the Battle of Sullivan's Island.
While in the area, be sure to check out Fort Moultrie; it holds plenty of information about the strong military history of the town. The town lighthouse called the Charleston Light, guides ships in at night and has an interesting triangle structure. The beaches on Sullivan's Island are beautiful and untouched, making for the perfect summer vacation. Dining options abound for socializing with the locals, like Poe's Tavern or Dunleavy's Pub.
Pendleton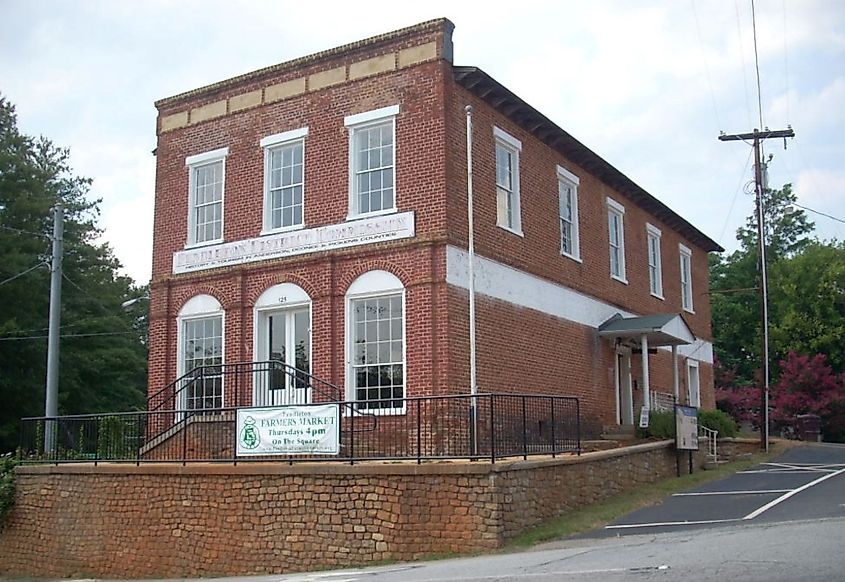 The charming town of Pendleton welcomes anyone to experience what they have to offer. The whole town and part of the surrounding area is a historic district and has a walking tour map available for anyone who wants to stroll around the many historic buildings dating back to the 18th century. Many of the houses and buildings are still intact, which is how it made it as a whole onto the National Register of Historic Places in 1970.
Buildings like the Bart Garrison Agricultural Museum of South Carolina teach people of all ages about southern farming and agricultural life through hands-on experience. Those who don't want to get their hands dirty can visit the Clemson Little Theatre, which hosts a series of plays. There are even golf courses like the Par 3, which makes use of the open space.
Edisto Beach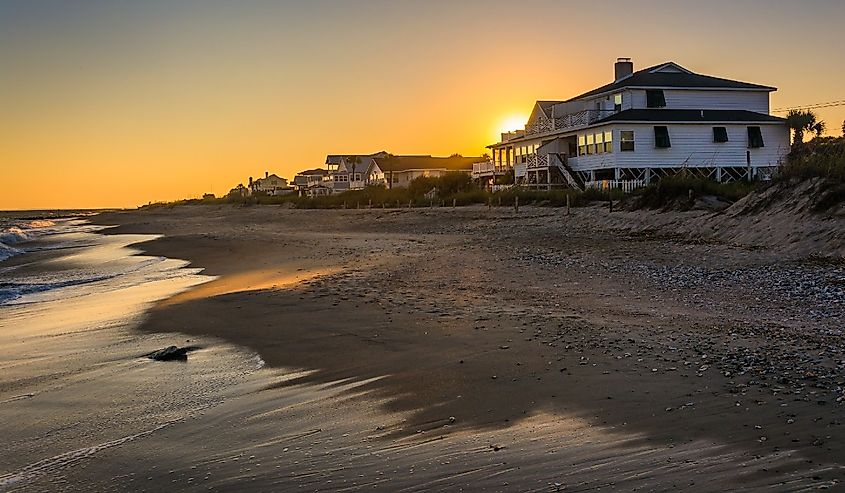 Edisto Beach is a tiny town perfect for vacationing, with only 1,000 permanent residents. According to their town website, it is one of the few family-oriented beaches on the coast of South Carolina. Edisto Beach State Park surrounds the town, which offers the longest system of handicapped-accessible hiking and biking trails in South Carolina.
The maritime forest is both breathtaking and accessible, along with perfect photo and birdwatching opportunities. There is a special educational zoo called the Edisto Island Serpentarium, which houses mainly reptiles.
Beaufort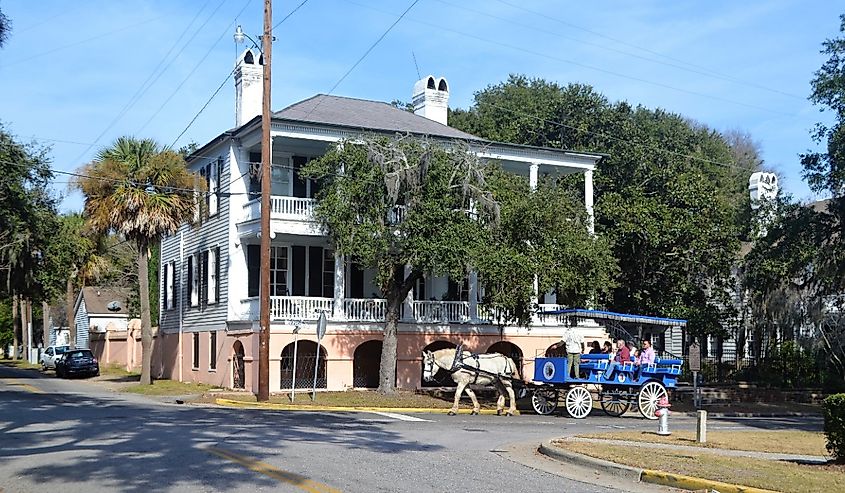 Beaufort is the second-oldest town in South Carolina, behind Charleston, which was chartered several decades before. The town features tons of activities along with crowd-free beaches and plenty of hiking and bike trails. Kayak tours and rentals are available, along with camping opportunities at the Hunting Island State Park, with over 100 available campsites.
Other tours include biplane tours so that you can see the whole area, not just on the water but also from the air. Museums like Beaufort History or Beaufort Art Association Gallery show local art and plenty of centuries-old tales and history.
Abbeville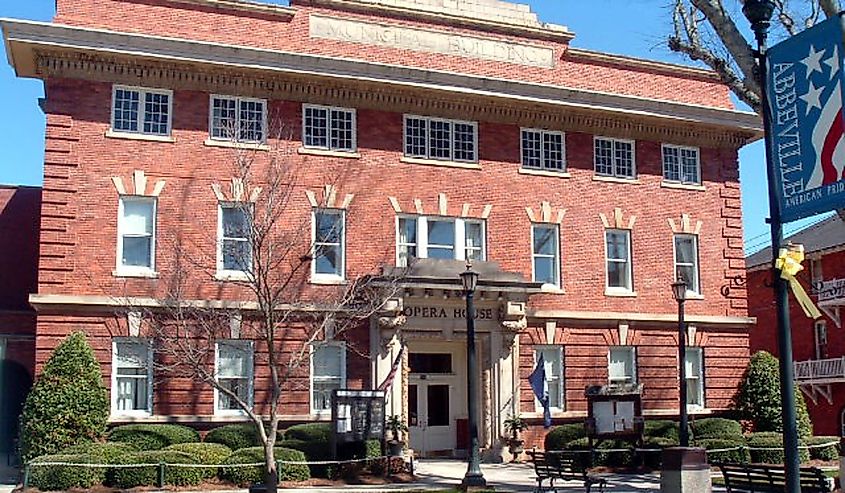 Colorful buildings surround the center of Abbeville, often called "The Square." It shares its architecture and color design with places like Savannah and Charleston. The underrated town has plenty of local restaurants like The Village Grill, Swartzentrubers Bakery, Maria's Mexican Restaurant, and more. The Abbeville Opera House sells out shows every year to thousands of people, to the point where it's South Carolina's Official State Theatre. Events run throughout the square all year round, which are hosted with carnival rides, food, and live music.
Last but not least are the number of local businesses and boutiques throughout the town, including places like Deason's Flower Shop, As We Grow Boutique, and many more, making Abbeville a colorful and welcoming stay for any visitor.
Lake City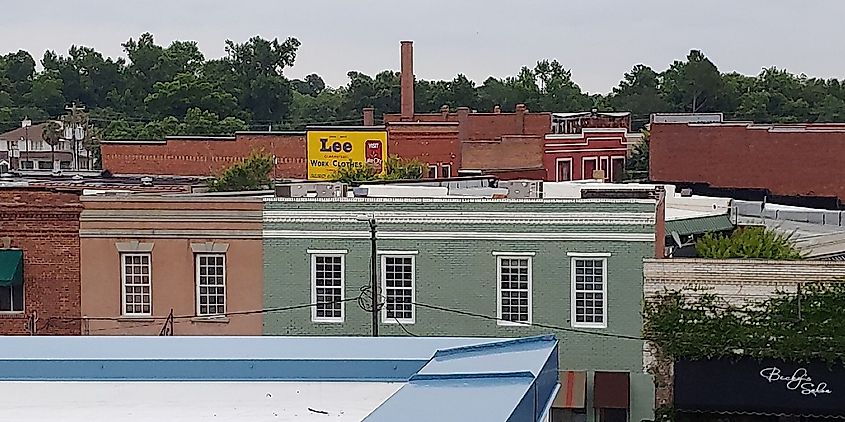 Lake City is well known for its color, not through architecture but by native-grown floral scapes and murals that line certain buildings. The Moore Farms Botanical Garden is an excellent place to view various floral displays and local plants. The art doesn't stop there, with art galleries like the TRAX Visual Arts Center and Jones-Carter Gallery supporting local artists. Sculptures around town can also be seen, usually signifying nature in the area.
Not only supporting art and a wonderful atmosphere, but tons of great food is also available at Slabs Wood Fired BBQ or Baker's Sweets Bistro and Bakery. Not to mention The Shrimper for all of your shrimp and seafood needs. The nearby Woods Bay State Park is great for a walk outside of the city.
The Palmetto state of South Carolina is known for its welcoming southern hospitality. Even if you are right on the border of North Carolina, there are still towns brimming with kind folks and atmosphere. The heavy focus on art and history preservation makes South Carolina a must for a lot of people, along with beaches lining the coast, making for an unforgettable trip.