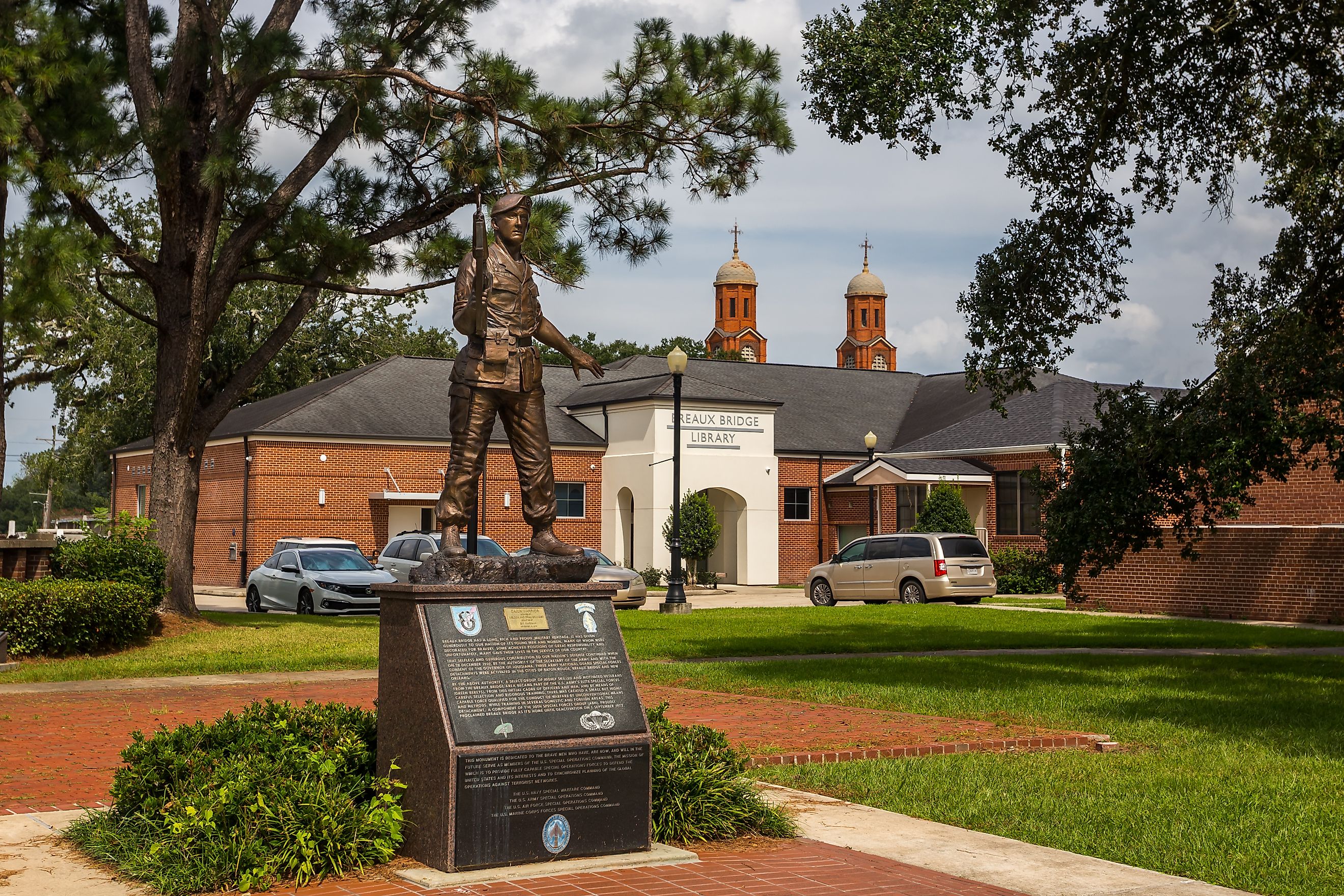 11 Prettiest Towns In Louisiana
Louisiana is a popular vacation spot thanks to its warm environment, grand festivals, and diverse culture. The annual Mardi Gras celebrations in New Orleans are world-famous and draw thousands of tourists who wish to partake in the fascinating blend of several cultures. But many don't realize that Louisiana's small towns offer some of the most authentic and beautiful experiences in the entire state. Whether you're looking for a relaxing place along the ocean or an exciting time diving into Cajun culture, you'll find it in these small towns. Their unique atmosphere is only enhanced by the warm southern charm of the residents!
Breaux Bridge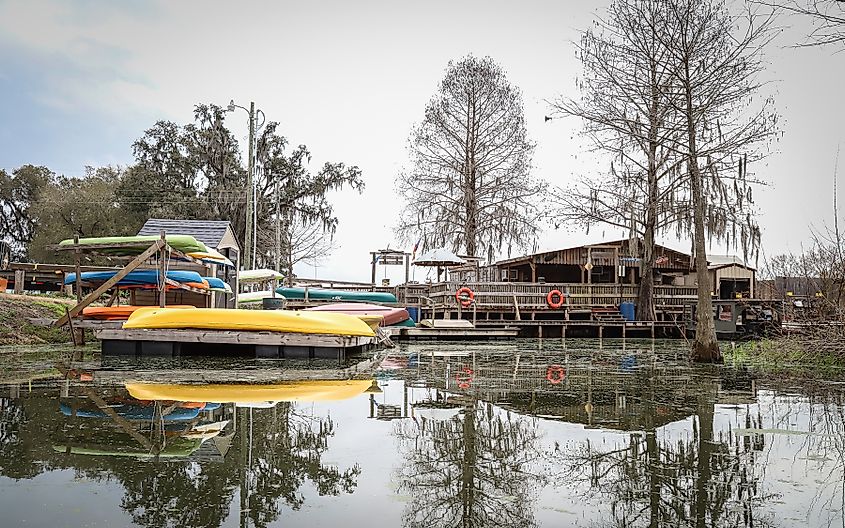 Breaux Bridge is a cute and welcoming city just a few miles north of Lafayette, Louisiana. It's known as the crawfish capital of the world and is famous for its cajun food and fantastic music. However, it is also known for its unique history and cultural diversity. 
Cajun and Zydeco dancing is prevalent throughout the town and roots Breaux Bridge to its early founding. Plenty of annual dancing events and celebrations exist, so keep your eyes on the town website. Also, check out the yearly Crawfish Festival to experience the local charm, culture, and neighborhood! One of the other lovely spots in town is the Fruit Stand. This shop provides fresh and boiled crawfish and shrimp, fruits, and vegetables. Stop by and enjoy the Bayou Teche River, and rent a kayak from the Bayou Teche Experience!
Natchitoches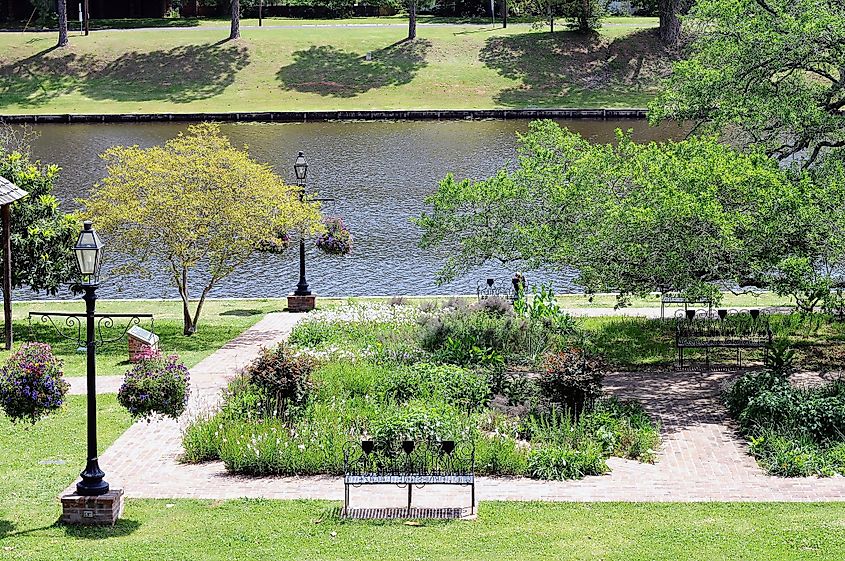 Two hours north of Breaux Bridge is the glorious historic town of Natchitoches. One of the earliest European settlements in Louisiana, Natchitoches is an ideal place for history lovers. Front Street and the National Historical District afford the best views of the cultural history of this charming city.  Nestled along Sibley Lake, this quaint town has nature trails and boating opportunities for people who love the wild. But, if you prefer more luxurious experiences, there's plenty of that in town, too. 
Natchitoches is known as the City of Lights and the Louisianna Bed and Breakfast capital. For a good reason, too. With over 35 fine beds and breakfasts scattered across town, there's plenty of comfortable lodging to enjoy. As the City of Lights, Natchitoches is well known for its extravagant holiday celebrations! They host the world-famous Christmas Festival every year, a must-see for anyone passing through the area. 
Saint Martinsville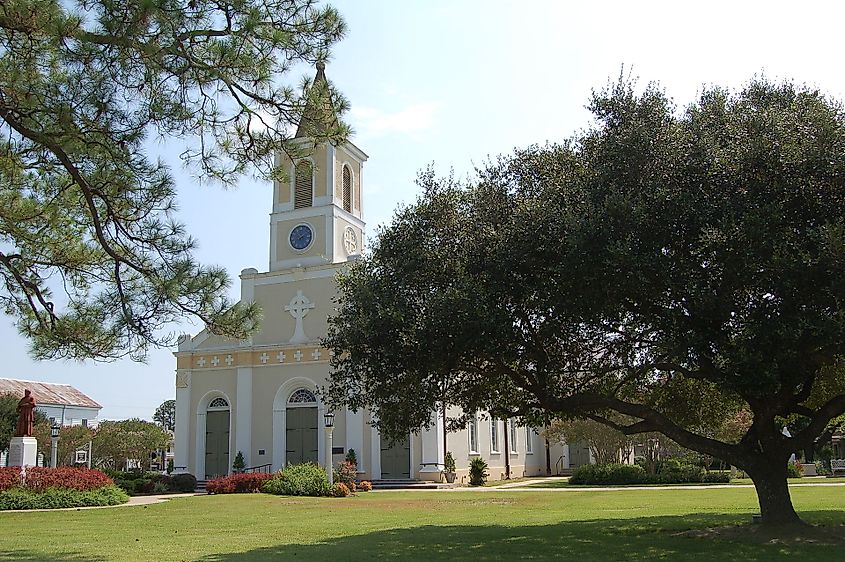 Just a few miles from Breaux Bridge and located along the Bayou Teche is the charming little town of Saint Martinsville. This lovely town offers an excellent blend of history and nature mixed with Cajun and Creole culture. The Bayou Teche is a stunning location teaming with animal and plant life. If you love birds, small animals, and a plethora of plants and flowers, then stroll along this lovely little river. Check out the downtown region for a taste of the local culture and dining! 
The Longfellow-Evangeline historic house in the north of the city offers a front-row view of the town's history. Designed to preserve the culture of the first peoples and the later Creole and Cajun societies, you can see what it was like for people in the 1800s. Partake in the local celebrations, like Mardi Gras and Saint Lucy's Festival of Lights, for a wonderfully immersive experience.
Thibodaux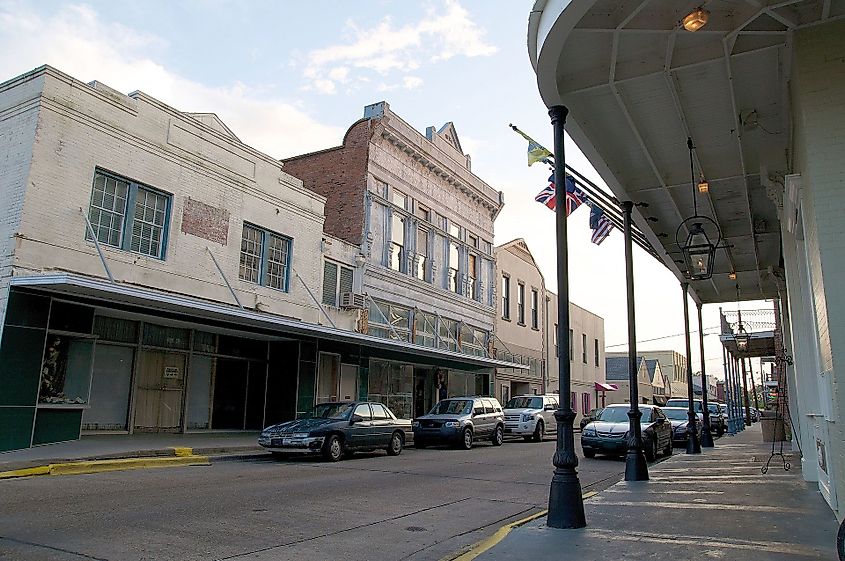 Thibodaux is a gorgeous town in Lafourche Parish, Louisianna. Famous for its warm community that welcomes all, visitors will feel embraced no matter where they travel in this little city. Thibodaux Cultural District and museums only increase the local charm and culture. 
Consider staying at Dansereau House on Philps Street near downtown Thibodaux. The amazing house preserves the town's historical beauty from the 19th century. Most interior design and furnishings are period-accurate and grant tourists a peek into the past. Situated in an ideal location, the Dansereau House is within walking distance of cafes, restaurants, and shopping centers. After a long day exploring the neighborhood, stop by and get a fresh cup of coffee and baked goods at the Weeping Willow Cafe. 
Covington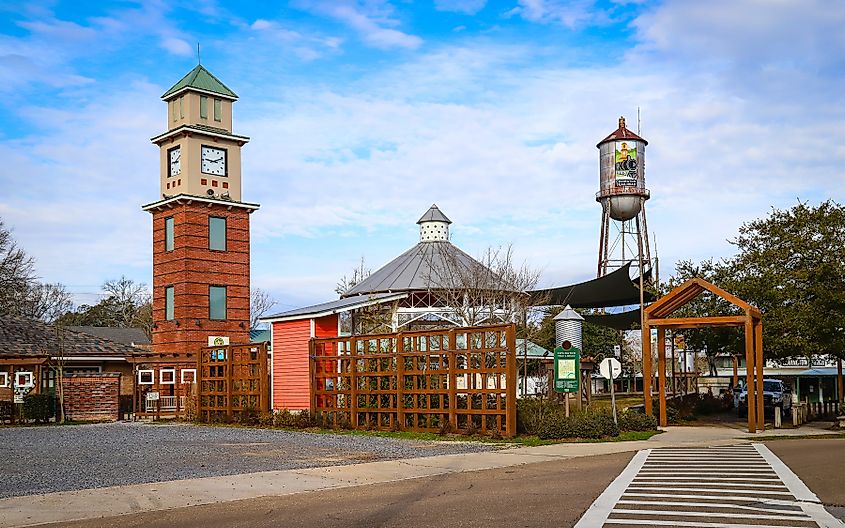 Covington's slow-paced, welcoming community is less than 2 hours across the Pontchartrain River from Thibodaux. A town with a rich history dating to before the French and Indian War, Covington was home to the Accolapissa tribe, who established seven settlements in the region. Covington's history is preserved in the city's architecture and art centers. 
Consider paddle boarding along the Bogue Falaya River or cycling the Tammany Trace to see this town's beauty. Or, spend the day walking down Columbia Street to see the city's historical buildings and artistic talent. Drop by Pat's Seafood Market and Cajun Deli for authentic local cuisine! You won't be disappointed in the freshness and high-quality food served every day! 
Grand Isle
Grand Isle has it all, blended with warm Southern hospitality and Island excursions. This lovely off-shore island grants visitors a fantastic view of the sunset over the Gulf of Mexico and excellent swimming, boating, and fishing. For over two hundred years, visitors came to rest and mingle with majestic local wildlife in the beauty of nature. Fishing is one of the main pastimes on the island since the local waters supply over 280 species of fish! 
But if fishing isn't your thing, don't worry; there's also beachcombing, swimming, bird watching, hiking, biking, and shopping! Check out Lafitte Nature Trail and Preserve for an incredible wildlife experience. After a fun day exploring the island, visit Hurricane Hole for fresh seafood and homemade dishes. 
Golden Meadow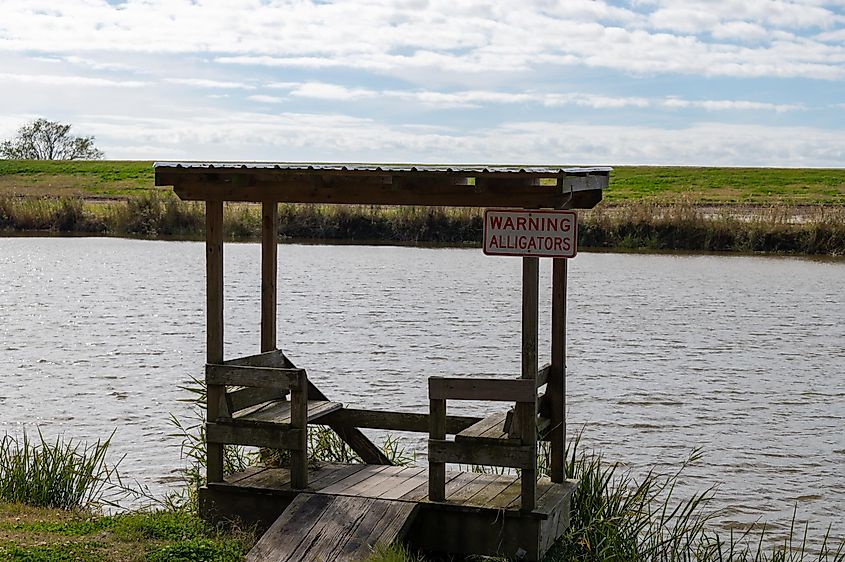 Another sweet Louisianna town known as Golden Meadow is a few miles north of Grand Isle. It is an ideal place to unwind, indulge, and appreciate the little things in life, all while visiting a welcoming township. Located along the Bayou Lafourche and several ocean inlets, Golden Meadow is an excellent spot to go swimming, boating, and fishing. 
Collins Oyster Company is a must-see spot for anyone who loves fresh seafood in a quiet environment. Visit the Oak Ridge Community Park to meet some local townsfolk in the glory of nature. Book a night or two at the cute Southern Lodge Hotel, an adorable set of seaside cabins just 45 minutes from the shore. If you want to rest in a place by the sea and feel rejuvenated, this is the place to be, and it only costs around $129.00 per night to book a whole cabin! 
Chauvin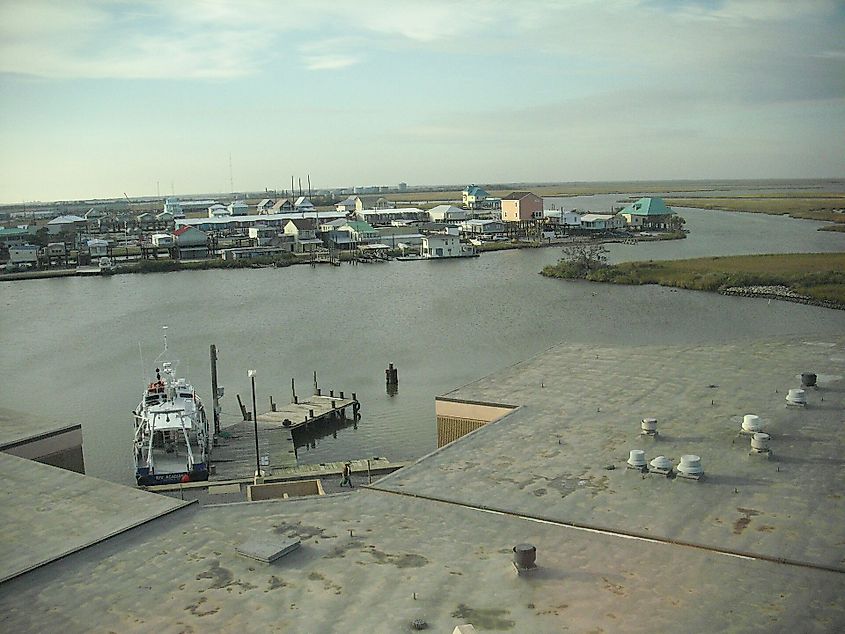 Several miles west of Golden Meadows is the census-designated town of Chauvin in Terrebonne Parish, Louisianna. This small town has many outdoor and ocean exploration opportunities, so try to bring a fishing pole when you visit! If you enjoy sailing on the waters in a boat, visit J & B Boat Rentals in the southern parts of town. They have several ships well-equipped for a day of ocean fishing in the fruitful waters of the region. 
That's not all this city offers, though. Chauvin's Sculpture Garden and Art Center near the middle of town. This stunning display of artistic expression solidifies the creator's vision through its expressive integration of humanity, angels, and various plants and flowers. Chauvin has a little bit of something for everyone, so try to stop by while making your way through Louisianna! 
Abita Springs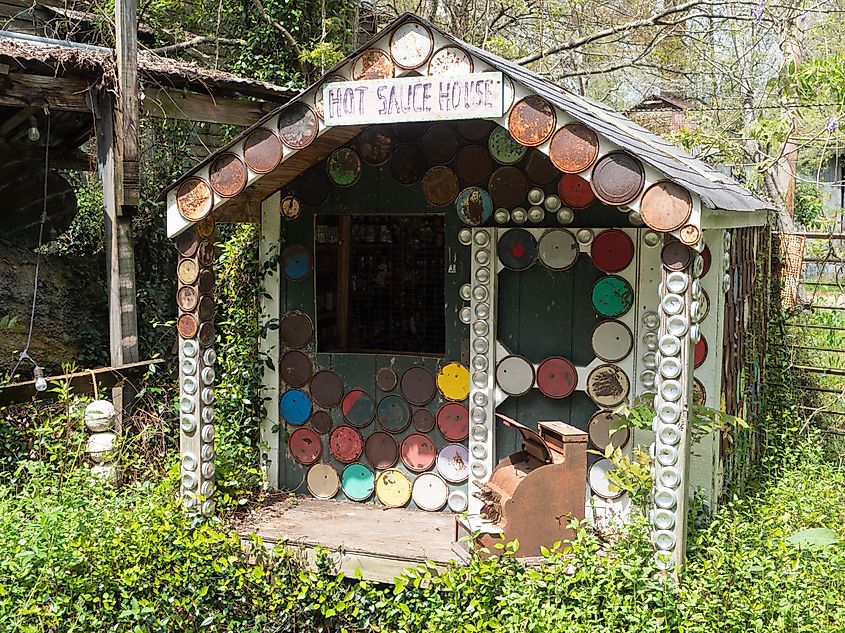 Moving back up north, just east of Covington, is the lovely village of Abita Springs. Native people called this area home for over 2,000 years before European arrival. Some of the earliest settlers came in the 1820s from various ethnic backgrounds, including German, Irish, and African American. 
A local physician tested the waters in the area of town in the 1880s and found the springs were rich in minerals. That led to the first resorts being built in the city thanks to the increase in visitors planning vacations to the region to treat various disorders. One of the earliest resorts, the Long Branch, still stands today and is a nationally recognized historic landmark. If you need a place to stay in town, stop by the Abita Springs Hotel. This lovely hotel offers gorgeous chic rooms with all the modern conveniences. It was built in 1890, so you'll also enjoy staying in a rustic, old-fashioned building without going without modern luxury. 
Jeanerette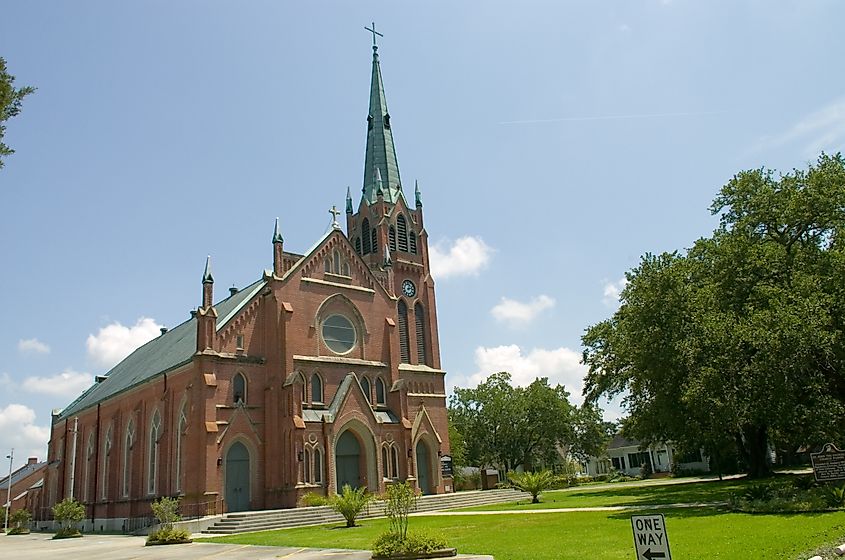 Jeanerette township is two hours west of Abita Springs, near the Atchafalaya River. Rich in history, culture, and delicious food, Jeanerette is the perfect stopping point as you travel through the state. Known as "Sugar City," Jeanerette offers visitors a welcoming hometown with some of the sweetest experiences in the region. 
Drop by the lovely LeJeune's Bakery to experience the town's sweetness. Family-owned for five generations, this bakery offers tasty treats, including gingerbread, garlic, and French bread. Just outside the town's border is the stunning Albanian Mansion. This luxurious historic mansion housed the famous John James Audubon while painting his Birds of America. This site hosts cooking classes on-site so that you can learn all about the local history and culinary talent. 
Greenwood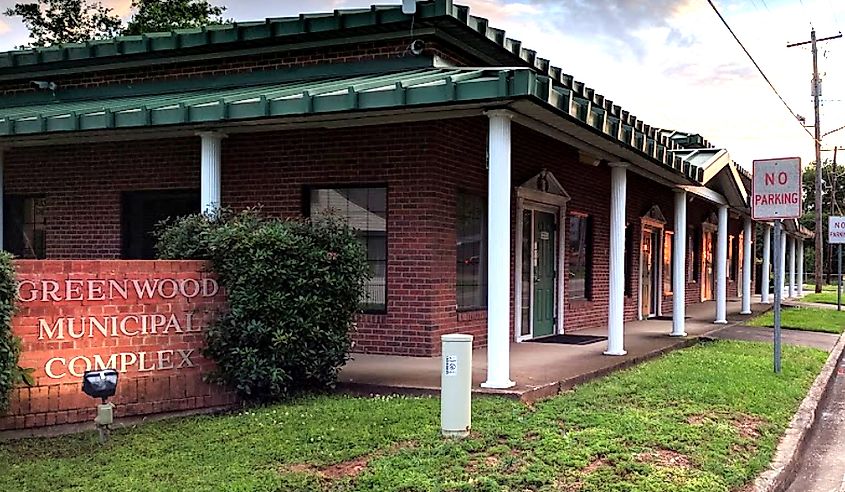 Just a few miles from the border of Texas, right outside the large city of Shreveport, is the small suburban village of Greenwood. Quiet, relaxing, and welcoming, Greenwood prides itself as the Gateway of Louisianna. The perfect spot to unwind and indulge in some much-needed R&R, you'll be right outside the active city if you want something lively. 
That's not to say Greenwood doesn't provide plenty of its own modes of entertainment and engaging activities. Just 5-10 minutes west of the main town center, on US-80, is the entertaining park, Gators and Friends. If you're visiting with kids, this spot is a must-visit! However, if you're seeking something more thrilling for the whole family, check out Boothill Speedway in the north of town. Check their schedule to ensure you visit during their active season. Book a room at Chateau Deville for a peaceful homesteading experience to relax after a busy day out in town. 
Louisianna is one of the premier vacation locations in the southern United States. Known for its fantastic blend of French, African, and native cultures, Louisianna is one of the most unique places to visit. While most people think of Baton Rouge or New Orleans when planning their trip, that misses much of the region's small-town charm! If you want an authentic dive into Cajun and Creole culture, visit the small hometowns of the local residents. You'll get a first-rate welcome and a front-row seat to Louisianna's magic.