Raging tunes, the wind in your hair, and something new around every corner; nothing beats a road trip through New England countryside. These destinations are fit for the best of friends looking to taste something different, as well as families planning an adventurous nature-centric vacation. Many towns feature dazzling sights like hot air balloon festival launches, roaring waterfalls, and an endless collection of concerts and community events. These towns make the most of their historic past while also embracing the pace of modern lives, or in other words: the best of both worlds. So, before you decide on how to spend your upcoming holiday, consider first what the roads of Vermont have to offer you.
Manchester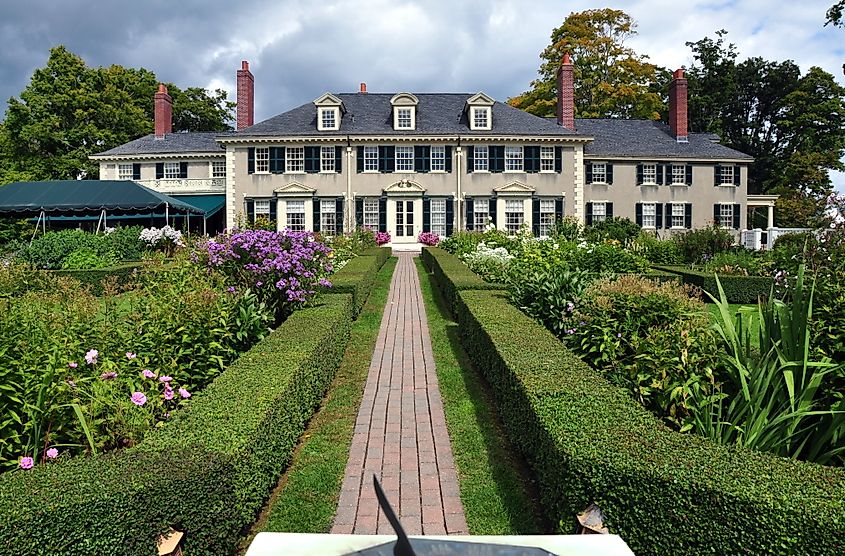 A town as regal as the name it inherits, Manchester is an idyllic New England small town located in southern Vermont. Mansions and sprawling forest grounds elevate the town's aesthetic status, but the down-to-earth residents remain welcoming and friendly to any wayfarers. Church steeples and cozy shops dot this town, which shines throughout all four seasons of the year. Typical ways to encounter the wild include canoe trips down the winding Battenkill River as well as fly fishing at the end of a hike through the vibrant countryside. If you venture far enough up towards Prospect Rock, the sweeping hills of Vermont State will lie stretched out before you. The steady pace of life meshes well with the peaceful surroundings, so pack a lunch and a hiking cane to get the most out of this tranquil village.
Stowe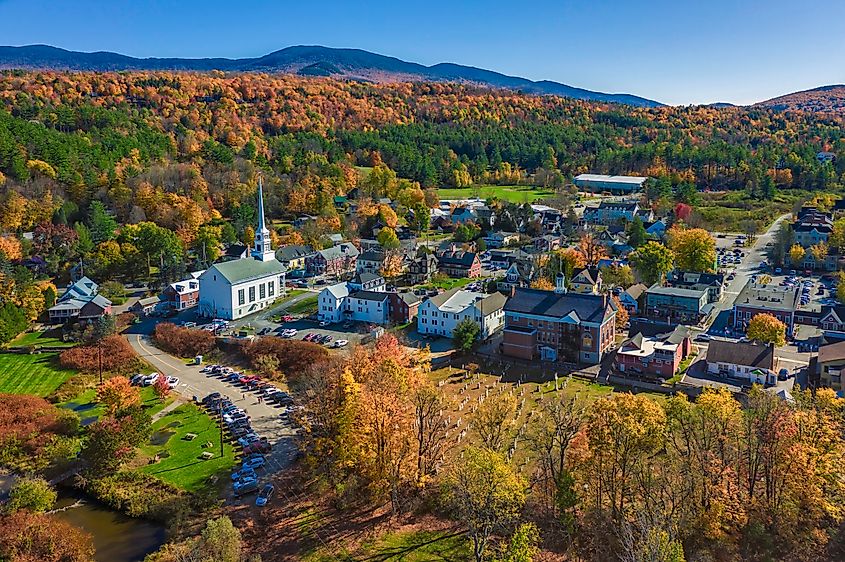 The topography is what sets Stowe aside; uniquely positioned in a sprawling valley, a dense forest surrounds and enriches the town. The terrain excels during all months, but in the fall, brilliant splashes of red and orange roll like ocean waves over a woodland that basks in the attention of road-tripping pilgrims. Most importantly, citizens of today and ages past have taken pride in the architectural dignity of the town, leaving guests with views to marvel at. Moreover, bike trails and Golf Courses are the local activity hubs, and during the right time of year, one can witness hot air balloon launches take over the skies. A 19th-century river crossing, named the Gold Brook Covered Bridge, is the joy of the town's romantics and is worth a look should you have the time.
Woodstock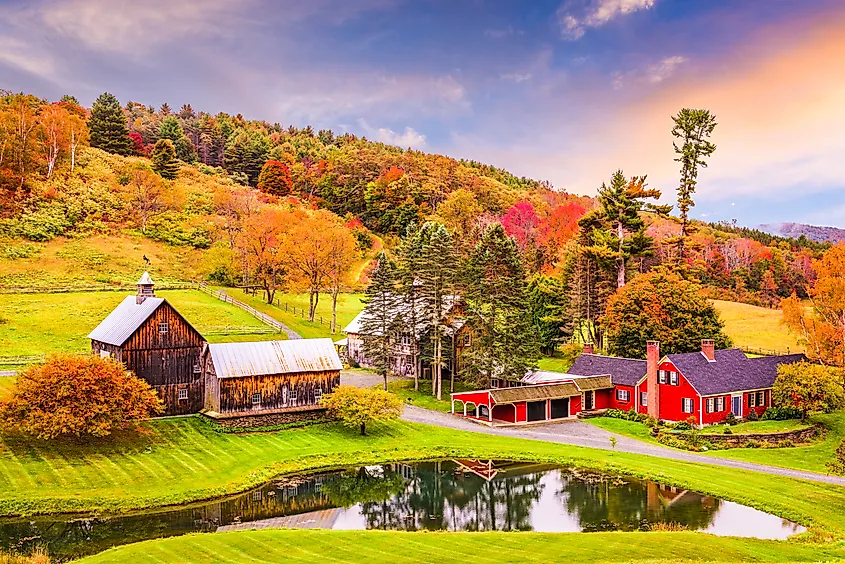 Farming and skiing: the staples of northeastern leisure. Woodstock brings the best of 19th-century agricultural design into the 21st century, where pilgrims can imagine horses and carriages trotting under covered bridges. Better yet, take a ride on authentic sleighs and wagons by contacting some of the local stables. Elsewhere, ancient hemlock trees provide generous amounts of shade, many of which are located at the Marsh-Billings-Rockefeller National Historical Park. More luxuries can be found at Sugarbush farm, where maple syrup and cheese production have been a family practice for generations. Kids love checking out the farm animals here and guests of all ages delight in learning about the cooking process for this infamous syrup. A perfect road trip destination, Woodstock gives a little taste of everything to all who pass through.
Shelburne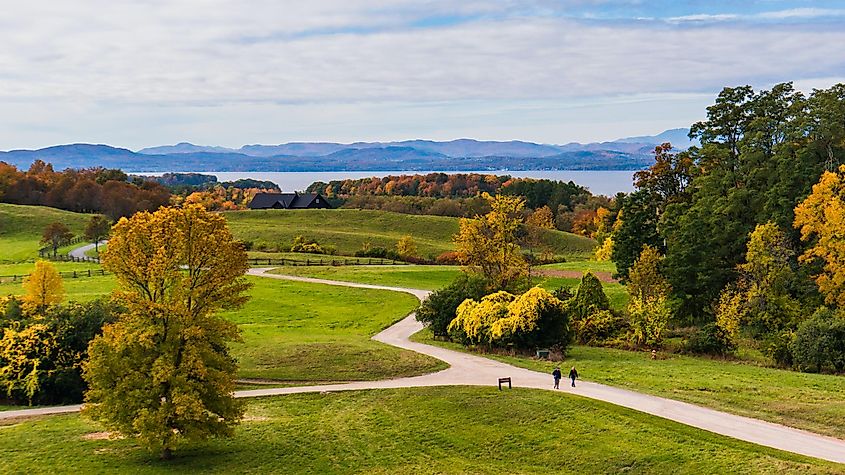 Right on the outskirts of Burlington and on the eastern coast of Lake Champlain, Shelburne is a quintessential destination on a tour through Vermont. A massive steamboat can be found parked curiously on a lawn, which could be explained by the number of distilleries and breweries in the area. Farming is an essential aspect of life in Shelburne, and the quality of fresh produce is all the better for it. During the Christmas season, the sizable model town inside The Country Christmas Loft lights up, revealing a fantastical moment frozen in time. Those moments are not exclusive, however; Hullcrest Park offers the same inviting scene when it comes to ice skating. A fair number of cafes and parlors, such as The Scoop and The Bearded Frog, welcome travelers in for refreshments on their way through the quiet streets of Shelburne.
Colchester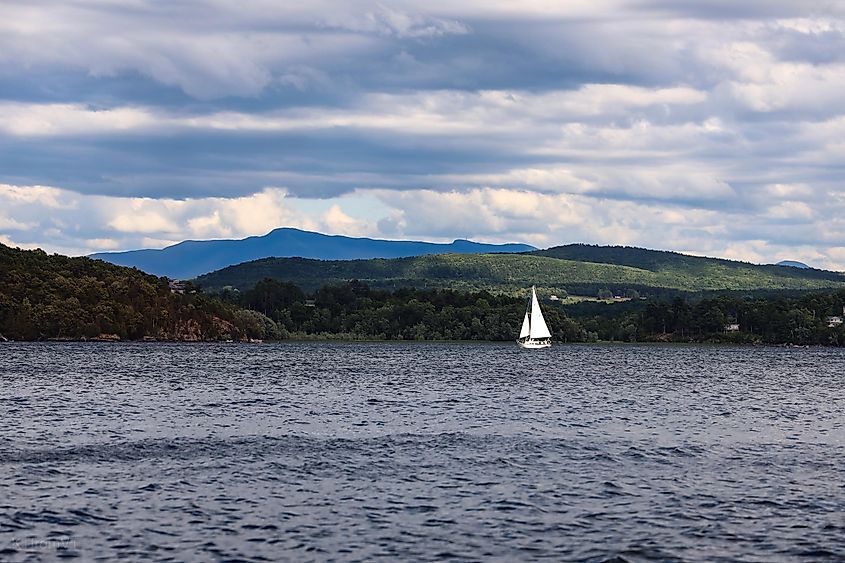 Malletts Bay is the heart and identity of Colchester, a region that is a collection of villages and state parks. One can gain a sense of respect for the developers of Vermont due to the healthy balance with nature that is constantly achieved and preserved. Causeway Park stretches out over Lake Champlain, giving vehicles an unrivaled view of this miniature ocean. Beaches and marinas add a splash of color and class to the shores. Late-night activities like catching a film at the Sunset Drive-In Theater are great opportunities for those traveling by automobile. Do not miss the opportunity to try in-store shopping at Claussen's Greenhouse, just north of the main town.
Killington
An Appalachian town at its best, Killington makes the most of the many ridges and ranges that intersect with the municipality's borders. Surreal waterfall staircases come with the territory in Killington, and they are a treat to stumble upon whether they are frozen or rushing. That said, snowmobiling and cross-country skiing are two of the recommended ways of experiencing the Killington region during the winter, and biking and hiking are reliable modes during the summer months. A lovely ropes course exists at the Pico Adventure Center, which is one way of working in a good stretch after a long road trip. Several inns, like Birch Ridge Inn, will recharge your battery in traditional A-Frame housing. If you are looking for a natural paradise, take a walk through Killington.
Hartford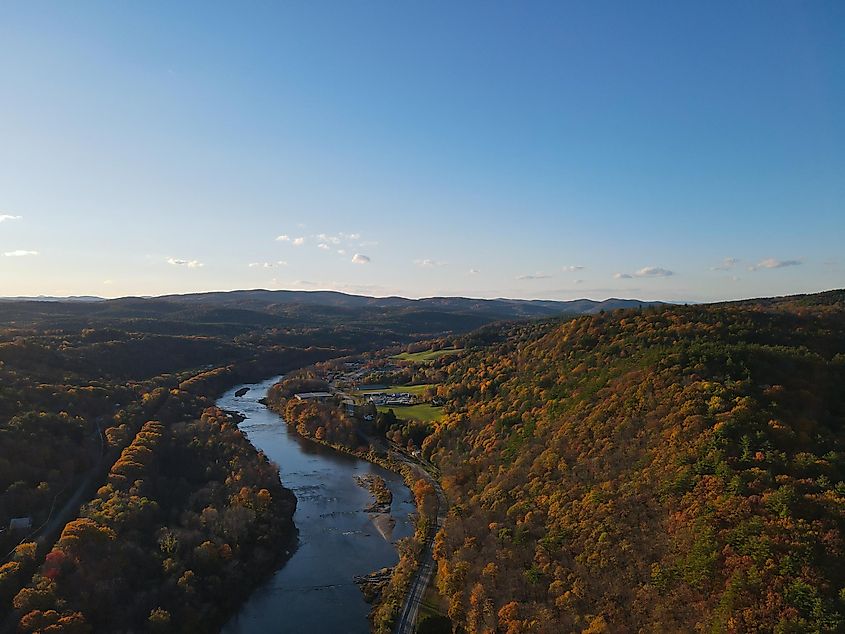 Just a few miles west of Killington, the modest town of Hartford can be found amongst gentle streams and mighty river crossings. This town is host to several mills, Natural Science Institutes, and performing arts theaters, all of which paint the same picture of a charming woodland suburb. The Quechee Gorge Village Vermont Antique Mall always has something exotic or curious to share with onlookers, so a stop-through is a must. For a golfing sanctuary, look no further than the Quechee Club. Many popular diners can be found in the area, such as The Skinny Pancake Quechee, where live music is also regularly played. Hartford is a bit spread out, but with a little patience, the search comes with plenty of rewards.
Burlington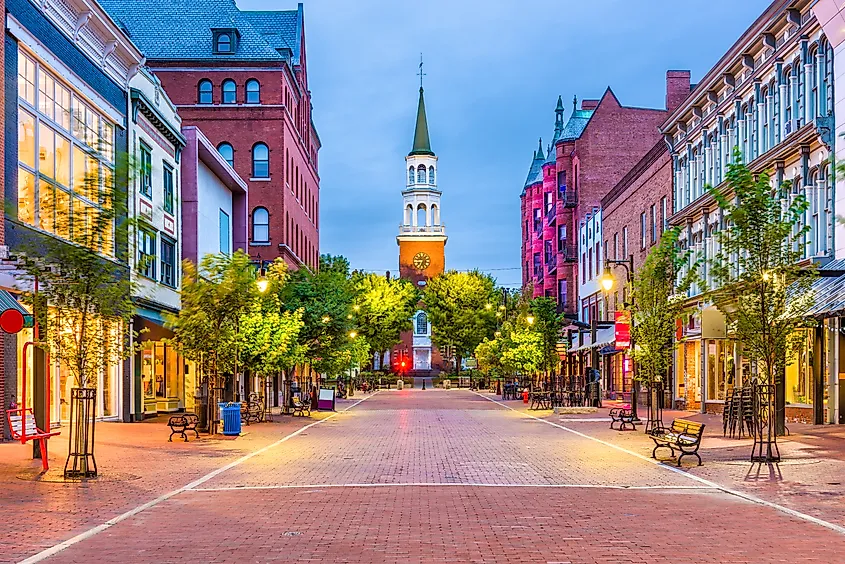 The most populated city in Vermont, Burlington sits by Lake Champlain between Colchester and Shelburne. Monuments to revolutionary war heroes immediately give the town a historic appeal, and the steeple-dotted waterfront provides a classic New England charm. Swimming is always an option, but finding the time amongst the constant festivals and concerts can be difficult. The town is known for its lively marketplaces and artisanal chocolateries. A sunset over Lake Champlain from Burlington's marina is a legendary experience, with tides lapping at the shore as the masts sway to and fro. Regarded as one of the best places to live in Vermont, the town is famously community-minded.
The best part about a road trip is being able to compare expectations to results, for scenery and monument often cannot be properly captured in words or pictures. The sweeping hillsides of Vermont are no different, and travelers depart from each location with the knowledge that their experience was theirs alone. Each town has something unique to offer in the form of festivals, activities, or history, and memories are the only way to carry those moments forward. Therefore, there is no time to waste. Grab the keys and take a ride through the splendor of Vermont.