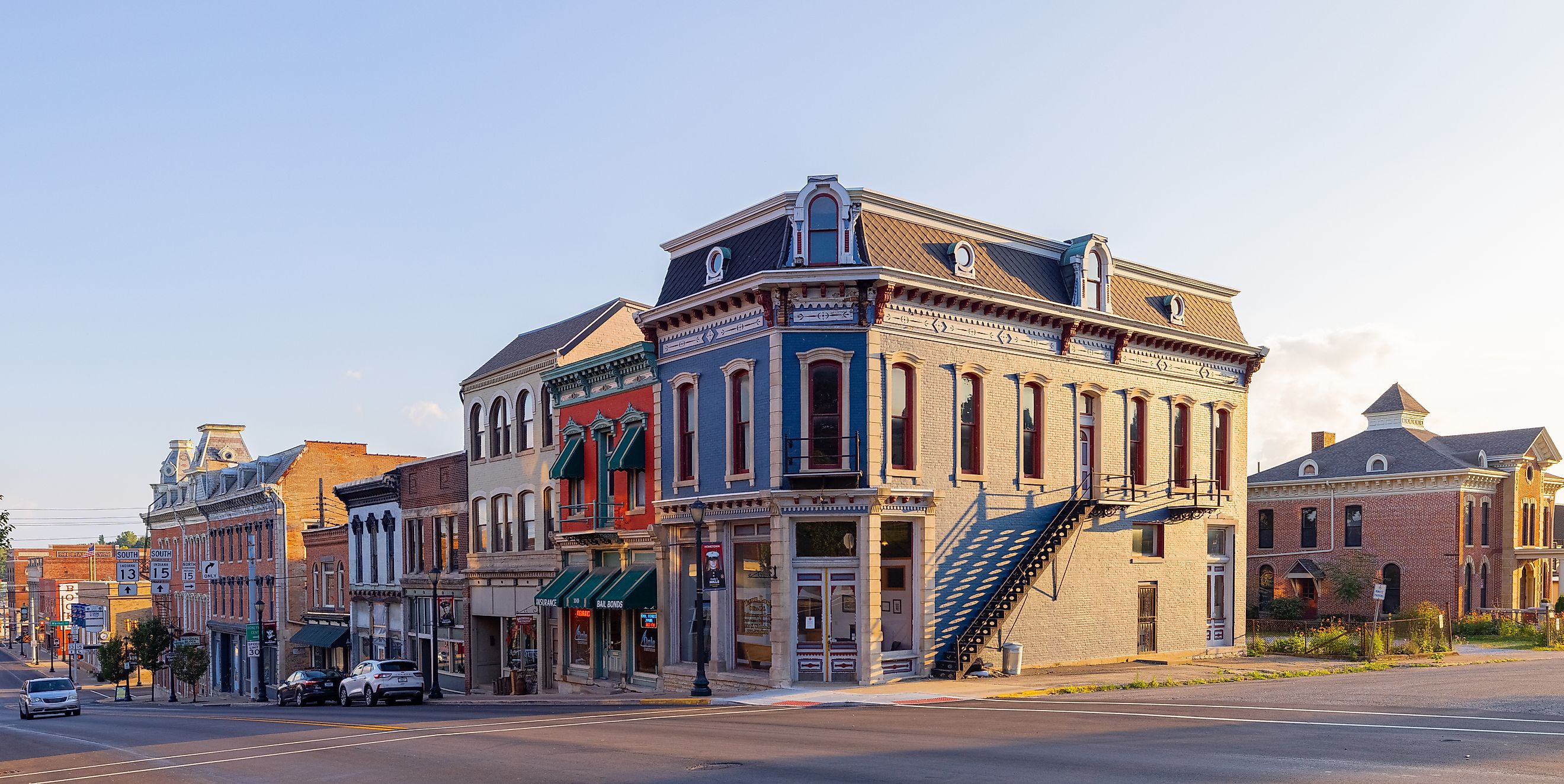 10 Off The Beaten Path Indiana Towns
For those adventurous enough to wander roads less travelled, you'll find a world of discovery just begging to be explored in Indiana. The "Hoosier State" offers no end of interesting small towns that tourists don't usually visit, but each of which possesses unique characteristics that make them fun to visit.
Away from the bustling energy of Indianapolis and other major Indiana cities, these lesser-known towns offer a charming blend of history, natural beauty, and Midwestern hospitality that at times feels a little like stepping back through history to an all-together different America.
Dive into our exploration of some of the most interesting off-the-beaten-path Indiana towns, each promising a different facet of Indiana's rich tapestry.
Madison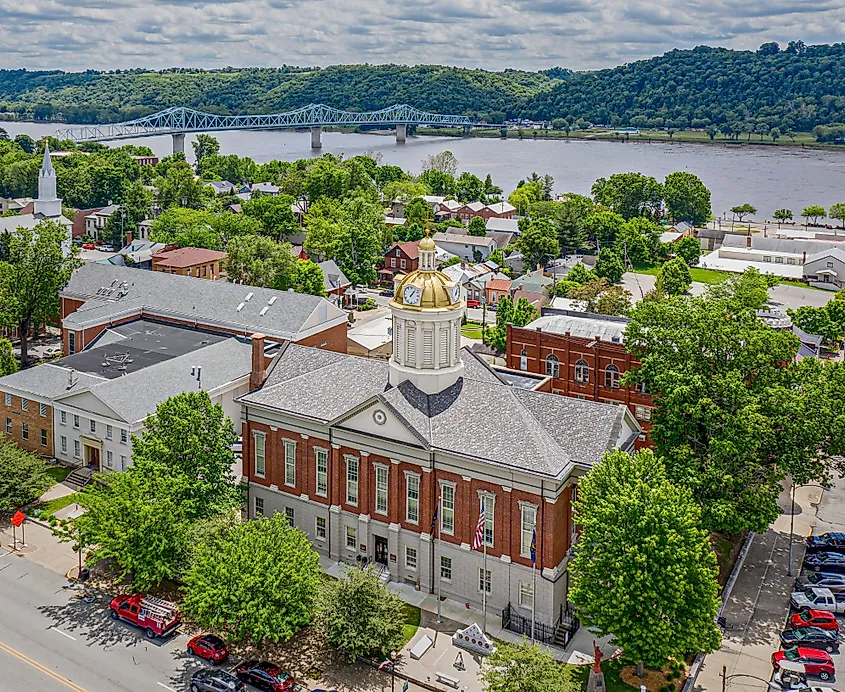 Its beautiful setting alongside the Ohio River midway between the cities of Cincinnati, Ohio, and Louisville, Kentucky, makes Madison a perfect candidate for an off-the-beaten-trail weekend getaway or day trip. This picturesque town's unique riverside setting offers more than just great river views, with its numerous well-preserved antebellum-era buildings adding to its photo-worthiness.
Another notable feature is the nearby Clifty Falls State Park. This often-overlooked state park boasts numerous trails leading through a series of canyons to Hoffman Falls and Wallace Falls, so have your cameras ready for some stunning photos.
Nashville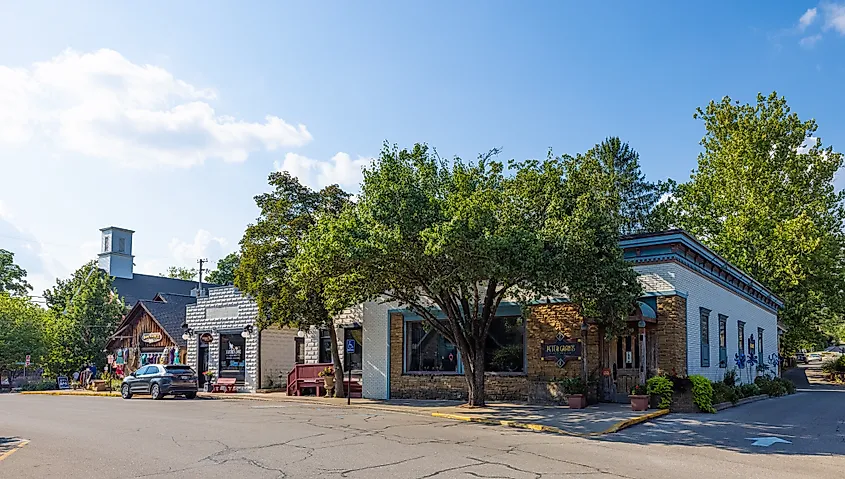 Not to be mistaken for its much bigger namesake in Tennessee, Nashville, Indiana, is not without its reasons for visitors to want to stop by. Surrounded by rolling hills and dense woodland, its remote setting has proven a plus for the arts community who've made Nashville their home. You'll find the work of local artists in the downtown shops and galleries, as well as lining the walls of popular places to stay like the Artists' Colony Inn.
Nature lovers alike are spoiled for memorable vistas, especially in nearby Brown County State Park. Just a stone's throw from downtown Nashville, this lovely park attracts visitors for its many hiking trails and is especially pleasant to visit when the fall colors are at their peak in early October.  
Corydon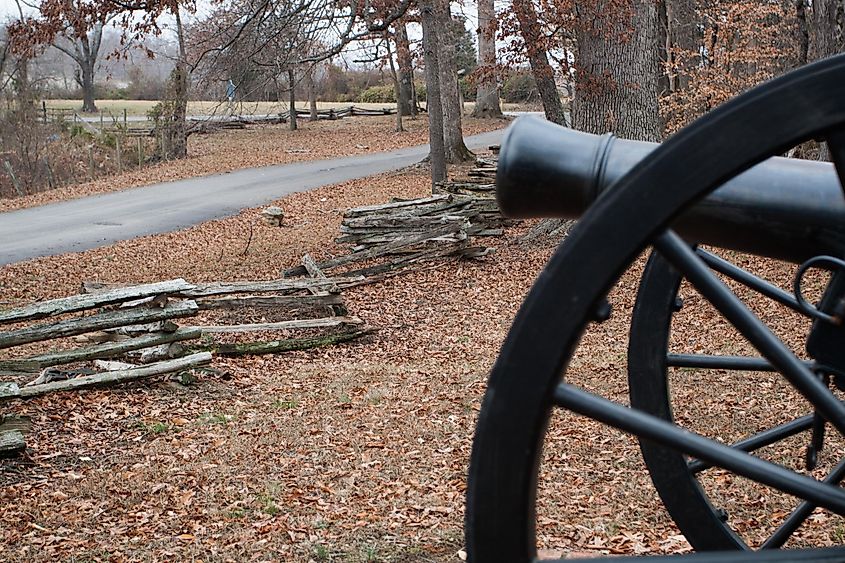 Corydon boasts the unique distinction of having been Indiana's first state capital, a title it held from 1816 to 1825 before the honor passed to Indianapolis. You won't be surprised, then, to learn that Corydon is bursting at the seams with historically significant landmarks. Top of the list is the state's first Capitol building, now a fascinating museum.
Another unique feature of Corydon's attractive downtown district is the preserved trunk of the state's most famous tree, the Constitution Elm. Now preserved within its own charming brick tower, it was here that the first delegates to Indiana's Constitutional Convention gathered to craft the state's constitution.
Winona Lake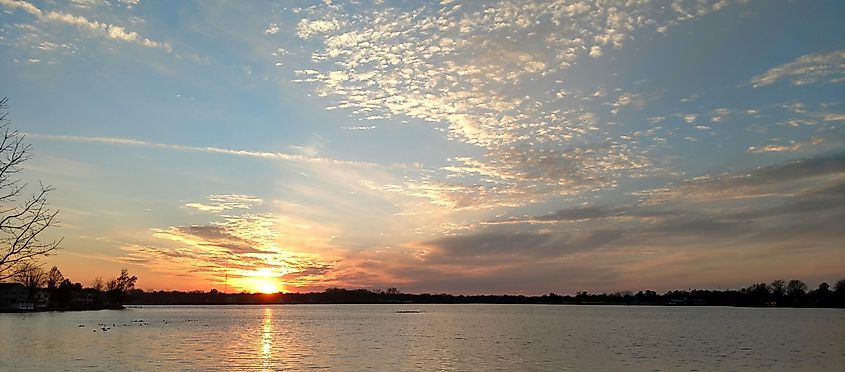 The unique allure of Winona Lake is embodied in the stretch of water that shares the town's name. Covering an area of 562 acres, this natural lake reaches depths of 80 feet in places and has become a popular spot for watersport enthusiasts. In addition to swimming, fishing and boating in the summer months, it attracts winter enthusiasts for its ice fishing and skating.
The town itself was founded in 1895 and is well-known for its cultural activities, in particular as one of the country's first Chautauqua sites, an educational and social movement with its roots in New York State. Winona Lake is also known as a center for religious conferences, conventions, and teaching. Also of importance, is the Village at Winona attracts visitors with its unique boutiques, eateries, and artisan shops.
Chesterton
Serving as the gateway to Indiana Dunes National Park, Chesterton was established in 1835 and was originally known as Coffee Creek. Renamed Chesterton to reflect its rising commercial importance better, you can still see many of the town's original buildings in the Commercial Historic District. Westchester Township History Museum, housed in the historic 1885 Brown Mansion, is of special interest to those wanting to know more about the town's early years.
Its location close to the many sandy beaches along the shores of Lake Michigan adds to the town's unique appeal, as does its proximity to the towering dunes of in Dunes National Park, some reaching nearly 200 feet tall.
Wabash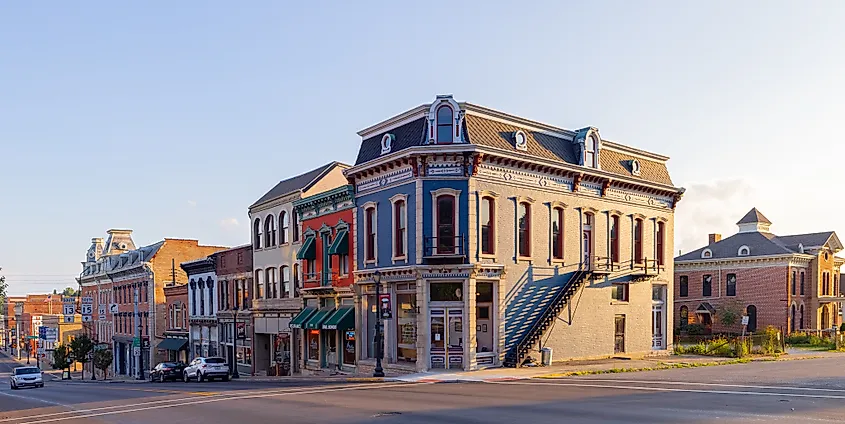 Recognized as the world's first electrically lighted city when the power first went on in 1880, history certainly shines brightly in Wabash. Located off-the-beaten-path midway between the cities of Indianapolis and Fort Wayne, its downtown area is fun to explore on foot. Highlights include the historic Honeywell Center, a hub for arts and entertainment in Wabash since it opened in 1952.
The Wabash River is another distinctive feature of the town and features a pleasant, nearly mile-long riverwalk. Venture a little further afield and you'll find the river is home to a number of nature reserves offering birdwatching and hiking trails.
Batesville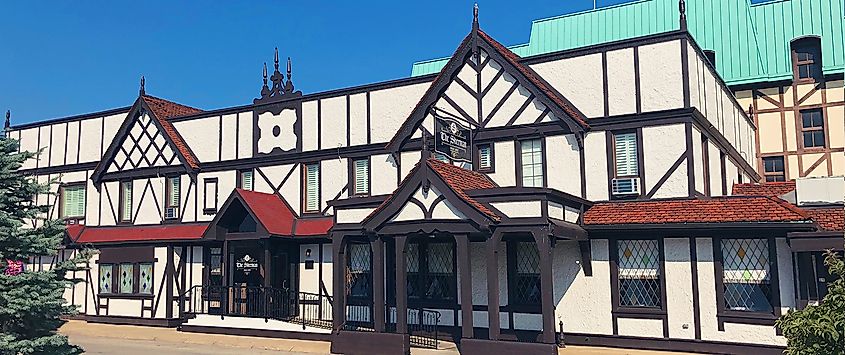 Founded in 1852, Batesville's early years as a hub for German immigrants is reflected not only in its European flair and architectural influences but also in the rich industrial heritage it helped establish here. These hard-working, innovative, and industrious first residents opened factories manufacturing everything from novelty goods and toys to coffins and furniture.
Traditional events and festivals celebrate the town's European roots, while its proximity to Versailles State Park offers no end of fun things to do for outdoor adventurers. Highlights include hiking trails and enjoying watersports on the park's lake.
Aurora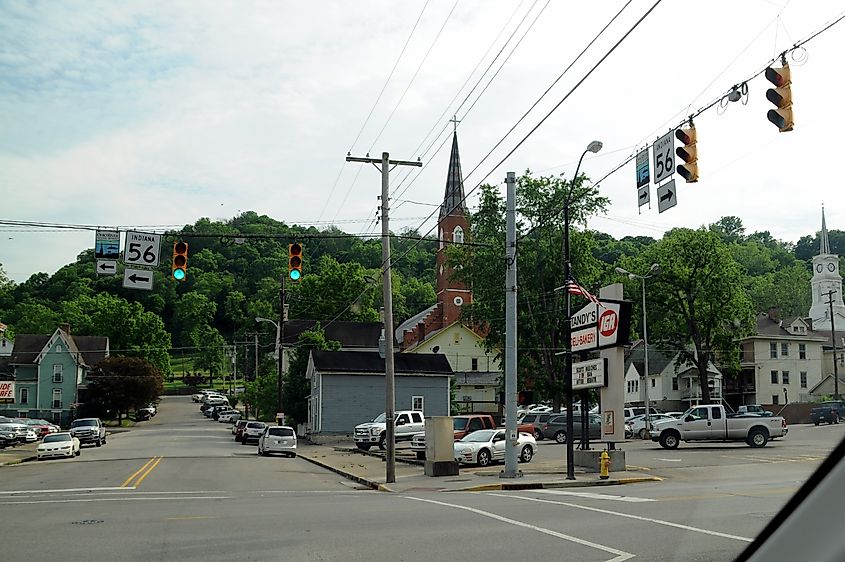 Located on the Ohio River just 35 miles west of Cincinnati, Aurora has managed to preserve much of its riverside charm. Founded in 1845, the downtown core is dotted with historic buildings worth seeing.
A stand out is the elegant Hillforest Victorian House, which now houses a museum showcasing the town's rich past. Another old building worth seeing, Veraestau Historic Site was constructed in 1838 and is one of the oldest original brick buildings in the state.
Roanoke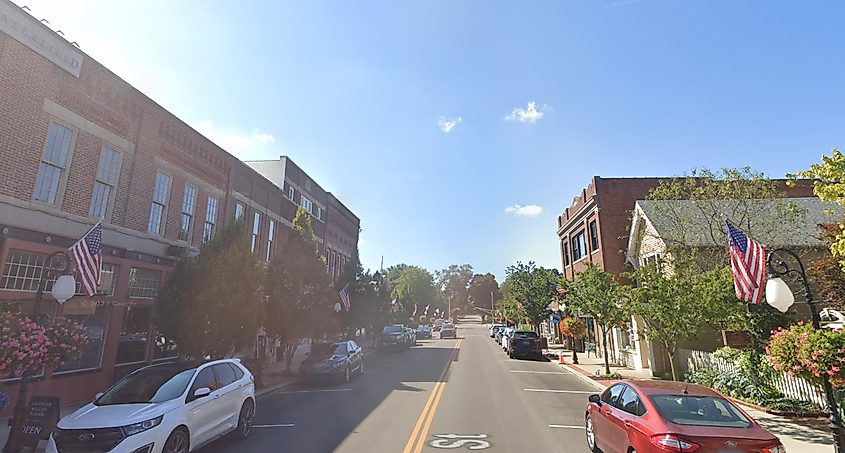 The quintessential small town in Indiana, Roanoke tempts visitors with a unique village-like charm that's straight out of the history books. Established in 1850 with the construction of the Wabash and Erie Canal, barge operators would stop here when making the multi-day journey from the Ohio River to the Great Lakes.
What started as a humble lock and a s spot for a night's layover is today a town steeped in history, with many examples of 19th-century architecture still standing that add to its unique village-like appeal.
Angola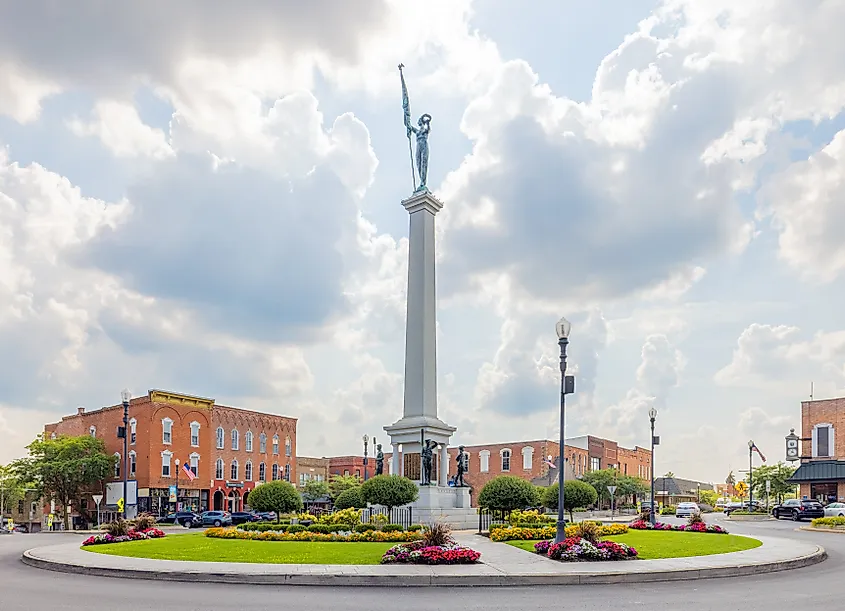 While often overlooked by road trippers skirting the town on the I90 and I69 highways, Angola in northeastern Indiana has a few good reasons for you to want to include it on your travel itinerary. Topping our list of what makes it unique is its proximity to a number of outdoor adventures.
Pokagon State Park is just a five-mile drive north of downtown Angola and offers outdoor activities including hiking, biking, fishing, and boating. Nearby is Trine State Recreation Area, another area of lakes and wetlands that's fun to explore. Visiting in winter? Stop in for a ride on Angola's winter toboggan run.
The Final Word
Travel a little off the beaten path in Indiana and you'll find a treasure trove of unique small towns waiting to be discovered. From their proximity to countless natural wonders and their historic downtown areas, these off-the-beaten-path Indiana towns are full of surprises.