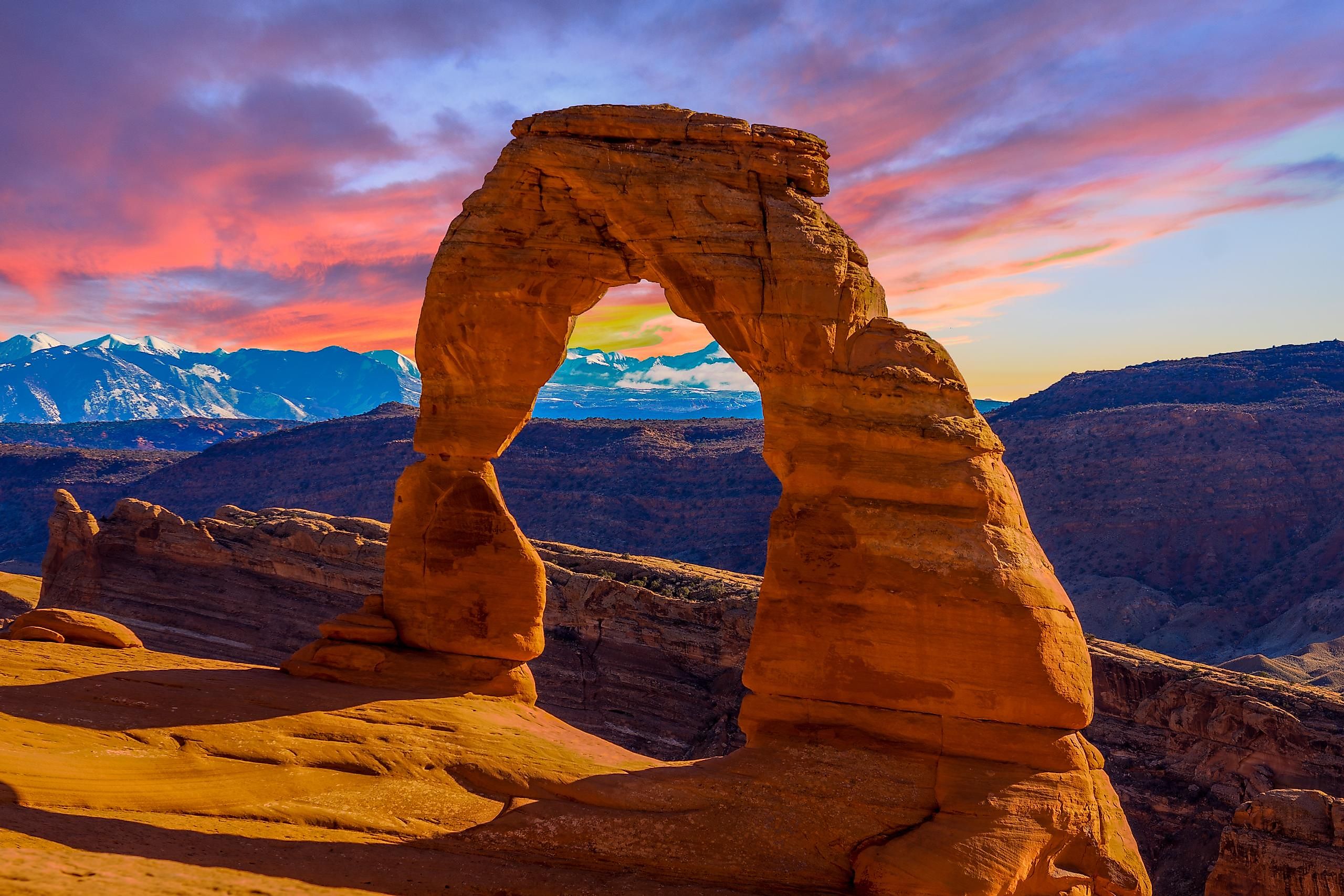 10 Most Scenic Towns in the Colorado Plateau
Spanning 240,000 square miles, the Colorado Plateau is a global highlight of Earth's natural and archaeological history. The area covers what is known as The Four Corners, where Arizona, Utah, Colorado, and New Mexico meet. The region's distinctive features include volcanic peaks, plateaus, buttes, and elaborate red-carved canyons.
It is an iconic American location, standing as a monument to the unyielding but stunning point where the desert meets the mountains. These ten towns reflect the Colorado Plateau's unique blend of natural beauty, vast archaeological finds, and the long history of people calling the land home.
Moab, Utah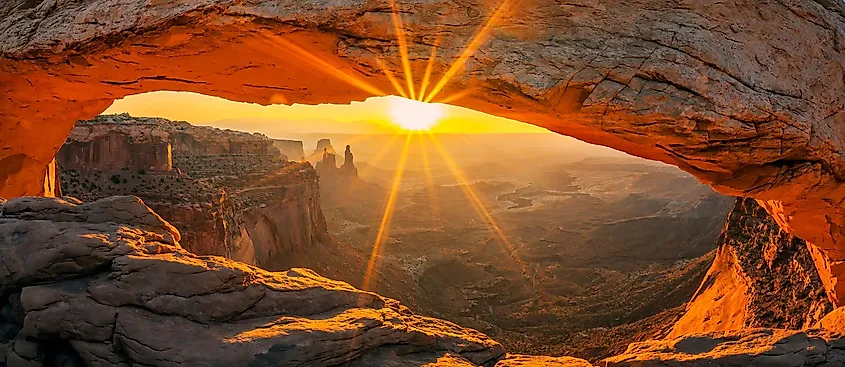 The unique beauty of Moab is unparalleled in any other region of the country. Sandstone sculpted and worn down by thousands of years of weather and sunshine make up the backdrop to this Utah Town. Part of the regional beauty lies in Arches National Park, home to over 2,000 natural stone arches and rock formations.
Nearby Canyonlands National Park holds dramatic landscapes with its deep canyons and towering mesas, giving visitors a humbling sense of smallness. While Moab is famous for its surroundings, the town is also worth visiting, with rustic, Southwestern-inspired designs and modern structures. If you love biking, Moab is the place for you, as the town has some of the highest concentrations of mountain biking trails in the world.
Kayenta, Arizona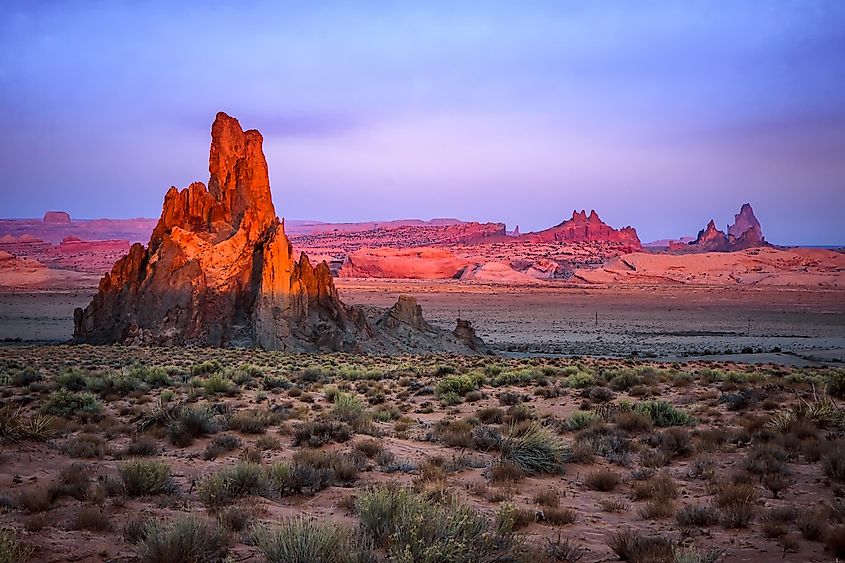 Fierce red spires of rock formations rise from the ground, battling against the piercing blue of the long Arizona skies. That is what you can expect when you come to Kayenta. On Navajo Nation land, Kayenta is a community inside the Navajo Nation Reservation in northeastern Arizona. Kayenta is the nearest town to the iconic Monument Valley, a mere 30 miles away.
Navajo tour guides can transport you in Jeeps for a journey through the valley's legendary formations. Some landmarks, like the Ear of the Wind, require extended travel and are only accessible through these guided excursions.
The town offers guests a unique Navajo lodging experience through traditional hogan-shaped hotel rooms. These structures are typically constructed of logs and earth, featuring a distinctive rounded or circular shape.
Cortez, Colorado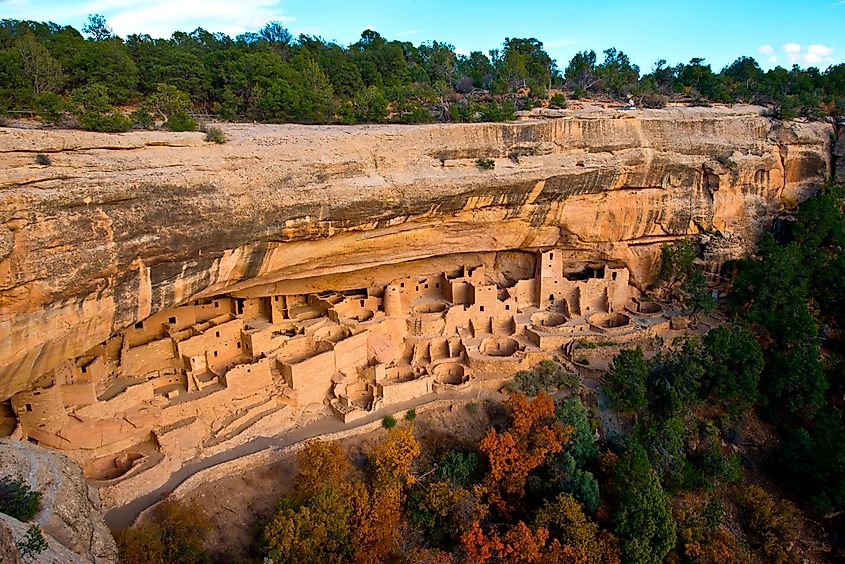 At the meeting of mountains and desert, the snow-capped peaks of the La Plata Mountains rise over Cortez while the arid expanse stretches below. Cortez sits near both Sleeping Ute Mountain and some terrain where mesas are covered with vegetation, giving them a 'green' appearance.
Just 10 miles from the center of Cortez lies The Canyons of the Ancients National Monument, boasting an awe-inspiring landscape. The site has the highest recorded concentration of archaeological sites in the United States.
With 6,000 ancient sites, some visible to the unaided human eye, this environment has cliff dwellings, villages, and rock art. Cortez also offers incredible outdoor adventure possibilities, with over 600 acres of parks, trails, and open areas to access at its doorstep.
Gallup, New Mexico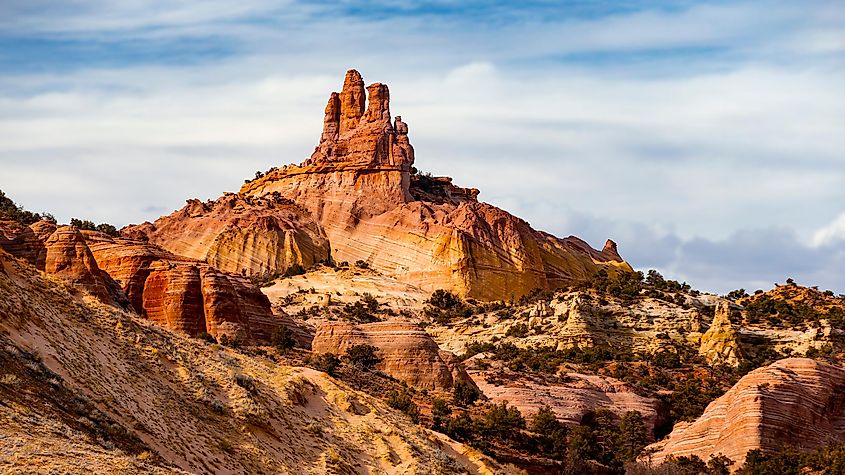 Long before settlers arrived in North America, the area around Gallup was the home of several Native American tribes. Over a third of the city's population can trace their roots to these tribes.
In fact, over 70 percent of Native American art worldwide is produced by over five tribes in the region. The unique art is promoted through festivals such as the Gallup Inter-tribal Indian Ceremonial, the Gallup Native Arts Market, and the Second Street Arts Festival.
The landscapes are also full of history. Red Rock Park is a 640-acre trip through time, full of red sandstone that was formed over 200 million years ago. Church Rock and Pyramid Rock are two notable features of the park that are essential stops situated along pathways that wind through the vicinity.
Jemez Springs, New Mexico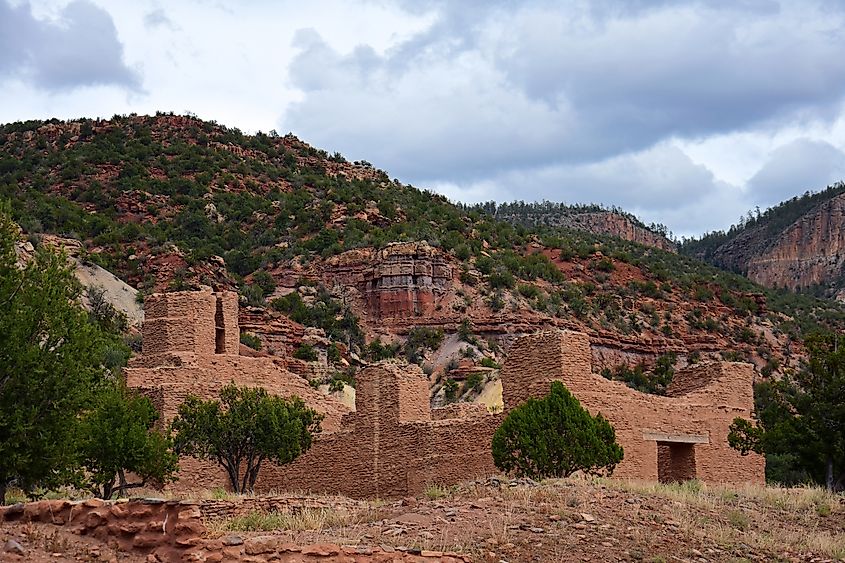 For hundreds of years, people have come to Jemez Springs to bask in the healing waters that emerge from the nearby hot springs. The town, just an hour north of Albuquerque, provides not only accessibility but also opportunities for relaxation in the hot springs and in various outdoor activities.
Jemez Springs is surrounded by numerous trails catering to various skill levels, including trails in Jemez Historic Site, which contains ancient Pueblo ruins and cultural artifacts.
Valles Caldera National Preserve is a must-see, formed over a million years ago when a violent volcanic eruption ripped open a 13-mile section of the landscape. This 88,900-acre preserve boasts distinctive scenery, featuring grassy meadows surrounded by tree-clad volcanic formations.
Durango, Colorado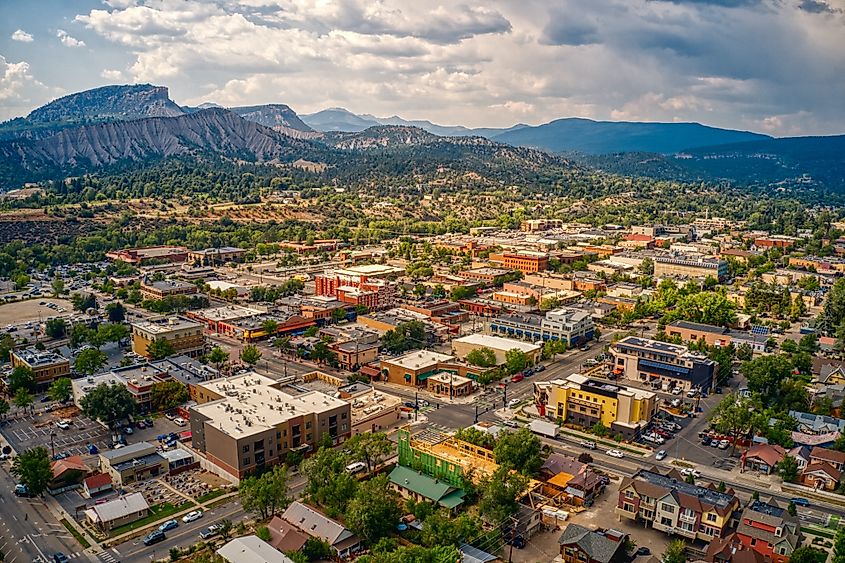 Close to the point where Colorado, Utah, New Mexico, and Arizona meet, the Animas River and the white-capped San Juan Mountain range create a stunning view. This is where you can find Durango, a town founded in the 1880s during the Colorado Silver Boom. Durango's Main Avenue has kept its old western heritage alive, with iconic preserved buildings dotting the downtown core.
As well the Durango & Silverton Narrow Gauge Railroad, operated by a steam locomotive dating back to the early 1800s, remains in operation. It offers journeys winding through the San Juan Mountains.
Thirty-five miles west of Durango is one of America's most important archaeological locations. Mesa Verde National Park, a UNESCO World Heritage Site, offers preserved cliff dwellings of the Ancestral Puebloans. This site provides a glimpse into the ancient cultures that once thrived here.
Taos, New Mexico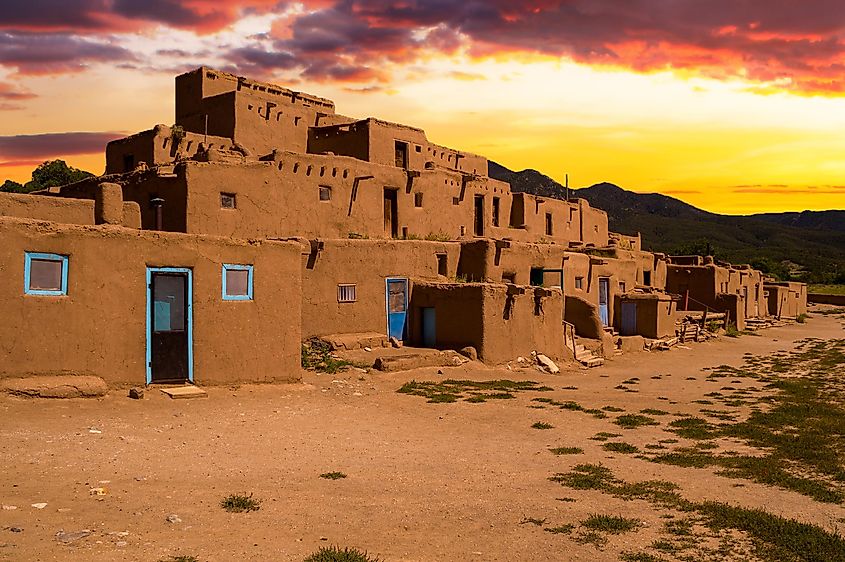 Spanish explorers, Native Americans, and American settlers and immigrants have all shaped Taos, resulting in an amalgamation of traditions, languages, and customs. The San Francisco de Asis Church in Taos perfectly represents Spanish Colonial architecture.
With a history spanning three centuries, it is the last original church of its kind. Artists worldwide have come to record its beauty, including Georgia O'Keeffe and Ansel Adams. Visitors seeking out one-of-a-kind history need to see Taos Pueblo, an ancient Native American village and a UNESCO World Heritage Site.
The Rio Grande River has carved out deep canyons, and the Rio Grande Gorge gives visitors some white-knuckled white-water rafting, with cliffs on both sides offering vivid views of the valley.
Sedona, Arizona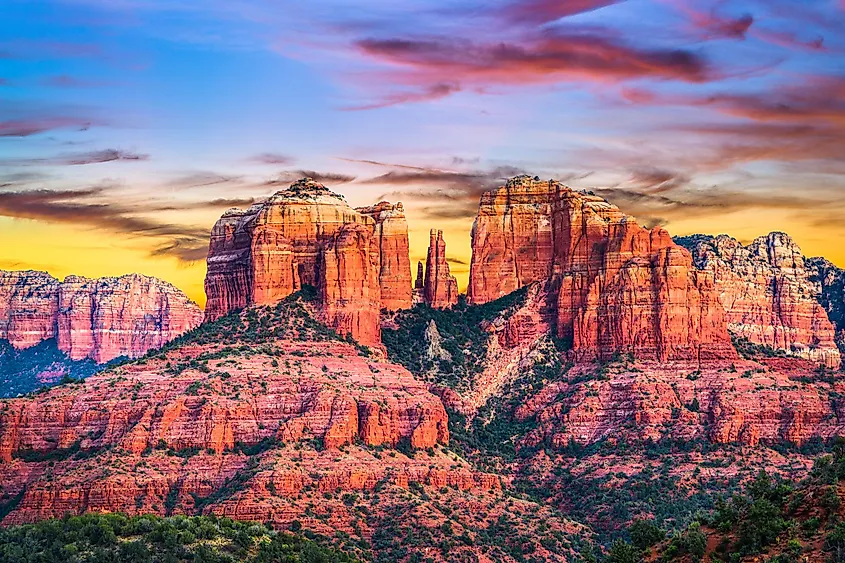 Found all the way up at 4,500 feet elevation, Sedona is well-known for the awe-inspiring Coconino sandstone that fills the region. Not far away, you can find Oak Creek Canyon, etched into the Mogollon Rim of the Colorado Plateau, revealing geological history through tectonic shifts and erosion.
Sedona has long been known to be a dream location for photographers, with various layers of red rock sediment making up the grandiose background of the terrain. This includes Cathedral Rock, an iconic red sandstone formation known for its towering spires and is considered a spiritual site.
It might surprise some, but the desert can be full of life. Red Rock State Park, only a 15-minute drive from Sedona, is a designated wildlife sanctuary with diverse animals like mule deer, coyotes, and bobcats.
Bluff, Utah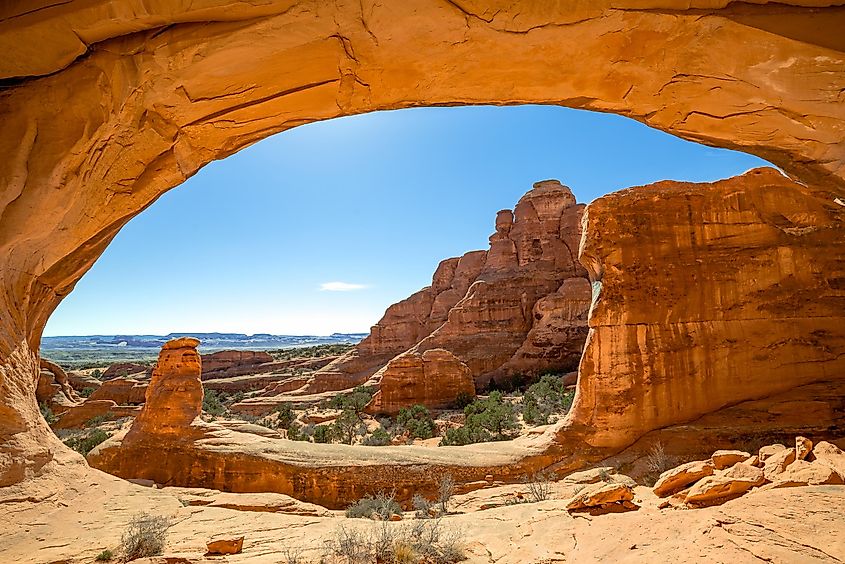 Rugged sandstone cliffs, etched with centuries of history, make up the setting for this small Utah town. Bluff's charming lodges and guesthouses provide distinctive accommodation, but the allure of this town is the ageless physical beauty of the area.
The town is on the Trail of the Ancients National Scenic Byway, acting as a gateway to fantastic locations such as the Bears Ears National Monument, Valley of the Gods, Hovenweep National Monument, and more. The area is full of ancient history due to Ancestral Puebloans who left behind a remarkable collection of rock art, deserted dwellings, and artifacts.
Monument Valley, one of the most photographic places in the entire country, is less than an hour's drive away. The valley's stark, massive rock structures have been immortalized in countless films and photographs.
Mancos, Colorado
Think about a quiet place, a bit secluded, with the La Plata Mountains at the doorstep and only 10 minutes from the entrance to Mesa Verde National Park. If these things sound appetizing, Mancos offers them all. Mancos State Park, bordering San Juan forest, offers a quiet and peaceful natural retreat. It is peppered with Ponderosa pines, Gambel oaks, Douglas firs, junipers, and cottonwood varieties lining its waterways.
Mesa Verde National Park showcases well-preserved Ancestral Puebloan dwellings built directly into the cliffside. The town itself offers a distinct cultural experience. The Mancos Creative District fosters a lively arts community, while the historic Mancos Opera House, erected in the 1800s, serves as a reminder of the town's rich heritage.
Timeless Beauty of the Colorado Plateau
In the Colorado Plateau, a vast canvas of natural wonder exists alongside a long history of people who have lived in the region.
From Moab's time-worn formations to Jemez Springs' rejuvenating hot springs, this region's juxtaposition of desert and mountains paints a breathtaking story of a timeless land.
The ancient, red-colored rock formations, the vibrant Native American culture, and countless outdoor activities all come together to represent the enduring spirit of this remarkable place.