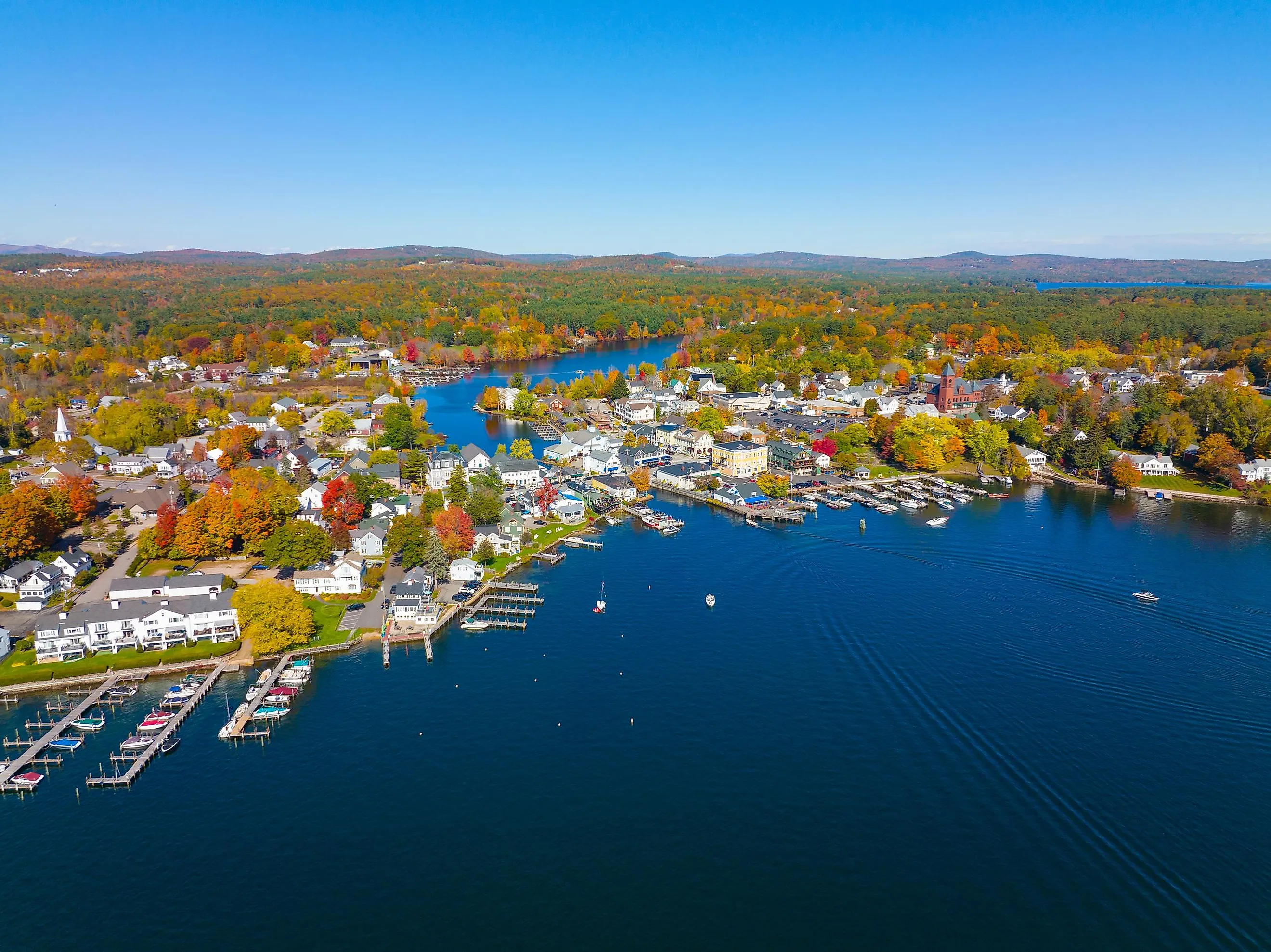 10 Best Lake Towns to Retire in the US
Finding the best place to enjoy one's post retirement life can be a difficult task, but thankfully, America's lake towns offer a wonderful selection for retirees, where encounters with beautiful nature, charming small town communities, and a great sense of leisure define them. These waterside havens are great destinations to vacation and live in in a post work life, where everything from outdoor adventures to cultural activities can be enjoyed. 
Lakeway, Texas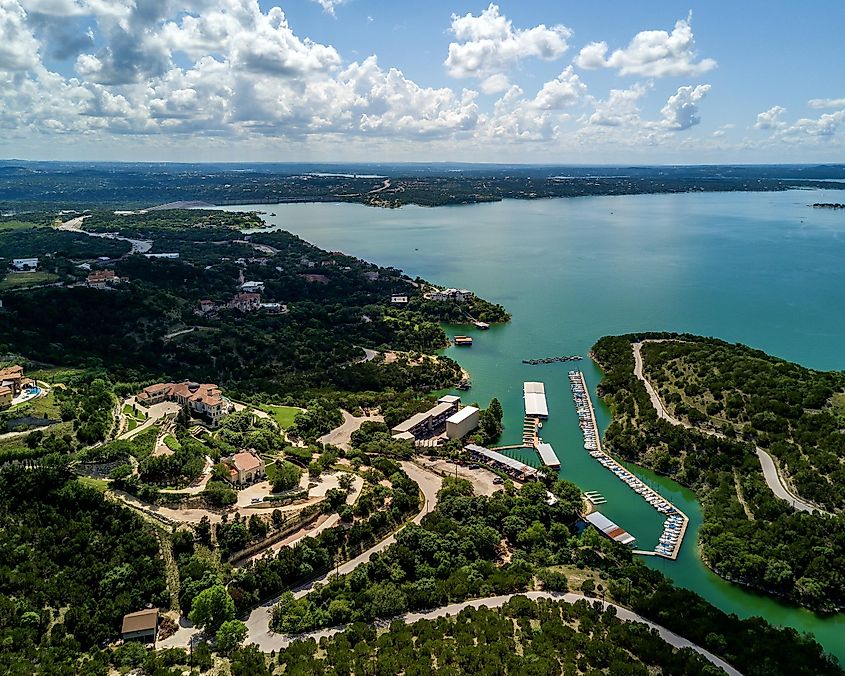 Lakeway forms part of Greater Austin and finds itself adjacent to the beautiful Lake Travis that spans an area of just under 19,000 acres. With its alluring blue turquoise waters, tourists visit this wonderful body of water from all across the country where swimming, boating, fishing, camping, and even scuba diving can be enjoyed. And with its proximity to Austin, Texas, Lakeway is a perfect place to enjoy the amenities and comforts of a major city, while still maintaining a quieter and more relaxing atmosphere.
Wolfeboro, New Hampshire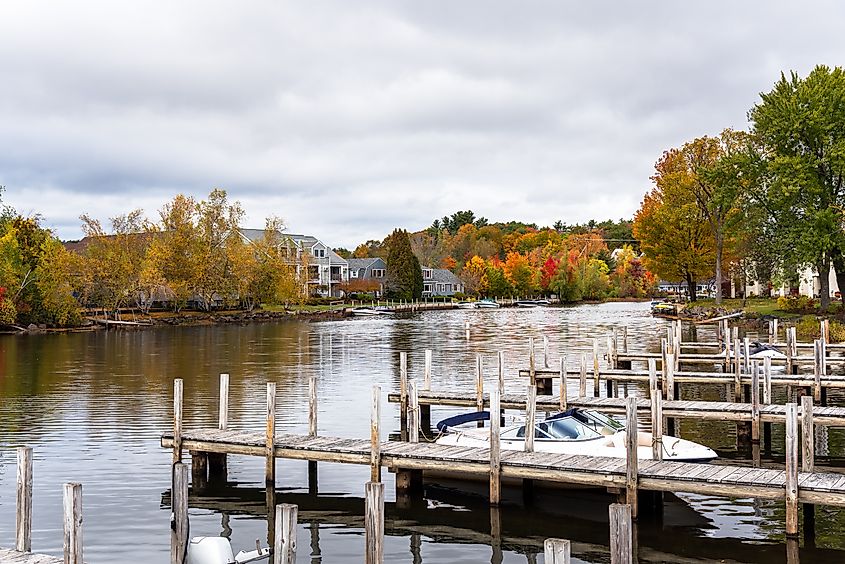 Founded in 1770, Wolfeboro is a resort town adjacent to the 180 square kilometre Lake Winnipesaukee. Nicknamed the "Oldest Summer Resort in America", this town of nearly 6,500 inhabitants is just a two hour drive from Boston and is one of the Northeast's most charming lake side getaways. For a most pleasant retirement experience, Wolfeboro is indeed a place filled with relaxation and leisure, ideal for a post work life. Enjoy the sunset at Brewster Beach, stroll along the docks, or take a wonderful boat tour on the MS Mount Washington Cruise Line, which has been in operation since the 1870s!
Rangeley, Maine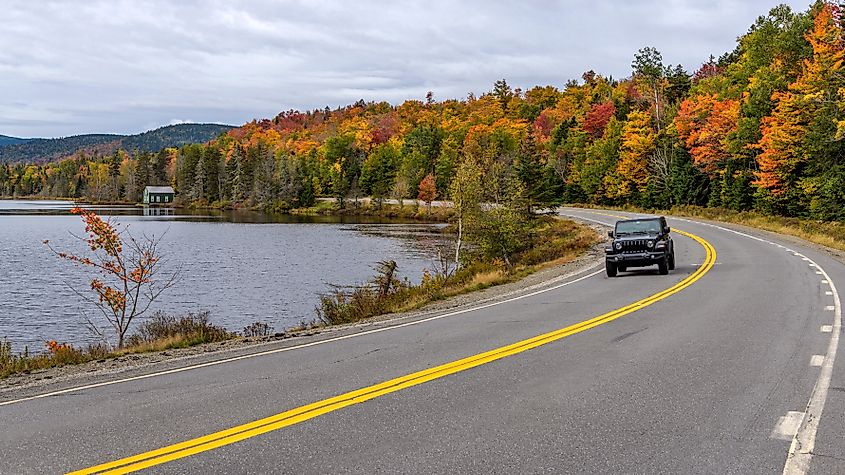 With a population of just over 1,000 residents, the town of Rangeley is a perfect example of a nature filled small town, ideal for a relaxing and charming retired life. Situated at the centre of the Rangeley Lakes region, the town offers a true range of weather with warm and humid summers and cold winters. This means different types of lakeside recreation can be enjoyed here including fishing, swimming, canoeing, hiking, and of course ice fishing. And with a welcoming social atmosphere and quaint shops, restaurants and other boutiques, Rangeley may indeed just the right place to consider spending one's retirement in.
Chelan, Washington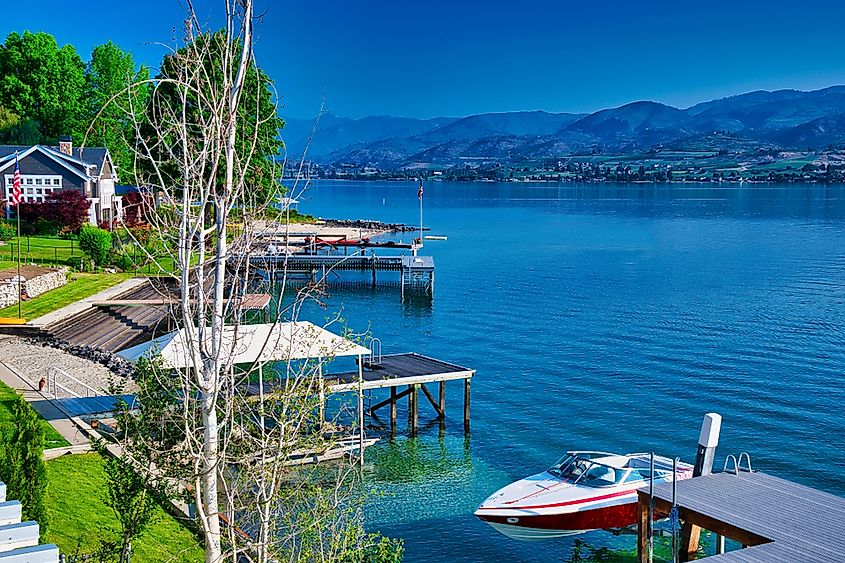 On the shores of Lake Chelan, the town of Chelan is one of Washington State's most charming lake towns, nestled within the Cascade Mountains. With its warm summers and mild winters, Chelan is indeed a comfortable place to spend one's retirement in and walks along its scenic Riverwalk are always a highlight. Home to a population of just over 4,000 residents, the town offers an assortment of pleasing boutique shops, restaurants, and theatres, in a most charming and alluring locale. And of course its stunning natural scenery and environment, where hiking, fishing, and sailing can all be enjoyed, make Chelan one of the best lakeside retreats in the Pacific Northwest.
Bayview, Idaho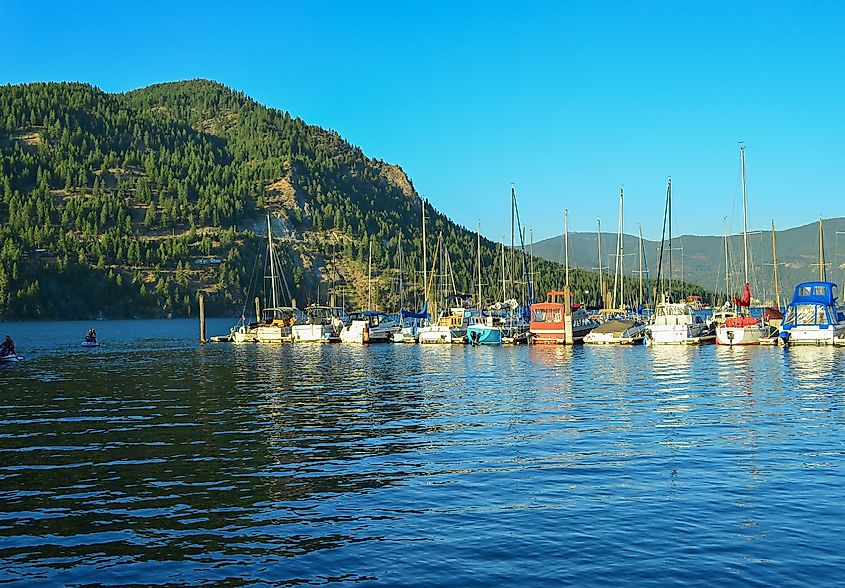 Bayview is situated right on the shores of Lake Pend Oreille, the fifth deepest lake in America, and the foothills of the Coeur d'Alene Mountains, making it a most spectacular natural gem. With an elevation of 2,100 feet, warm summers, mild winters, and plenty of small town charm, this community may just be the ideal place for retirement. Here opportunities for swimming, boating, hiking, camping, and even wildlife viewing make it a most rustic and alluring place to call home. And with its proximity to Farragut State Park, Bayview truly makes for one of the most scenic natural towns in the western United States.
Charlevoix, Michigan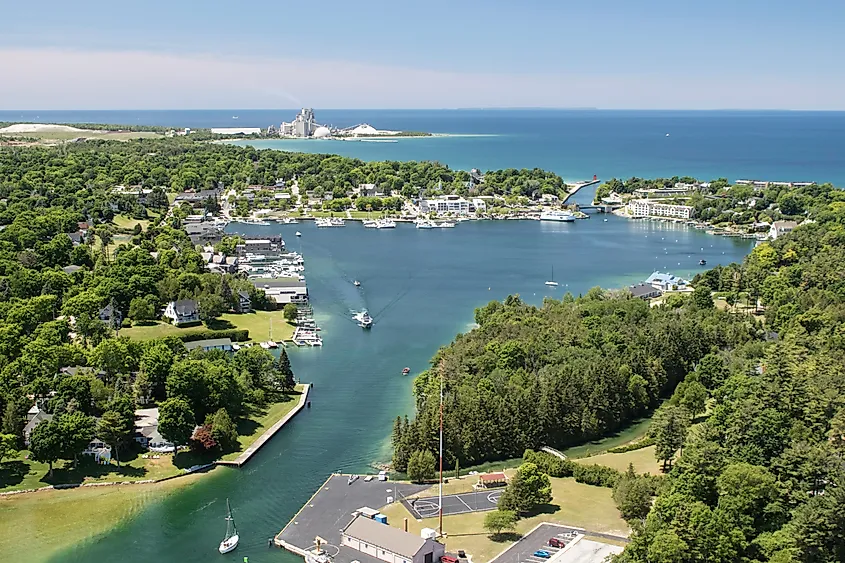 The town of Charlevoix was formally incorporated in 1879, and is located right on the grand Lake Michigan, making it a perfect place to take in some of the best activities on the waterfront. A quaint and scenic lake community, Charlevoix offers its residents and guests great opportunities for swimming, sailing, and sunbathing at numerous spots in the surrounding area. Besides Lake Michigan itself, one can visit the Fisherman's Island State Park and Beach, or the idyllic Lavender Hill Farm where some of the most beautiful fields of flowers can be viewed and smelled. Home to a population of 2,348, Charlevoix always welcomes newcomers, and may just be the spot one is looking for, for a most special retirement.
Big Bear Lake, California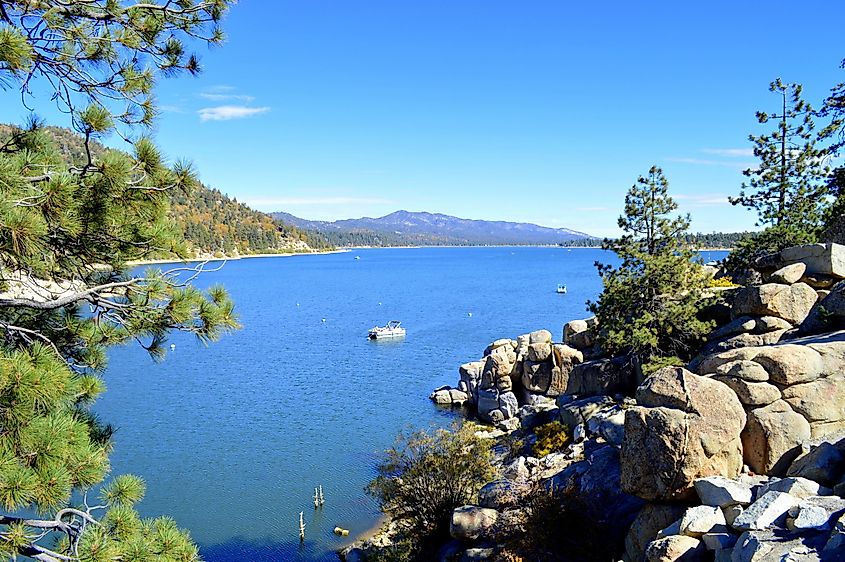 Right in the San Bernardino Mountain range and along the shores of the lake of the same name, the town of Big Bear Lake is a year round destination for outdoor fun and wonder. With a population of just over 5,000 residents, visitors and residents alike can take full advantage of opportunities to go fishing, swimming, camping and more during the hot summers, while winter sees the town become a popular skiing destination. For those looking to spend their retirement years partaking in a variety of athletic activities, than Big Bear Lake is surely one of the best places to descend on.
Bigfork, Montana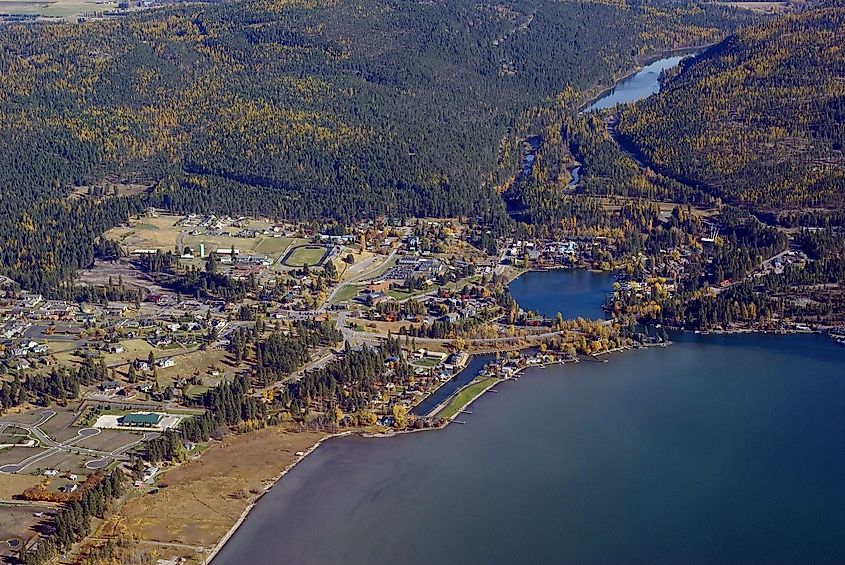 Located right at the mouth of the Swan River and the near the banks of the Flathead River, the charming town of Bigfork offers everyone (including retirees) great cultural and natural wonders to appreciate. From swimming, to boating, hiking, and fishing on the lakes, to a tour of an art gallery, or an afternoon at the Bigfork Independent Film Festival, this town of 5,000 people has plenty of Big City feel within a small town atmosphere. Choosing a place to retire to may be a difficult choice, but settling on Bigfork is surely a decision well made.
Greensboro, Georgia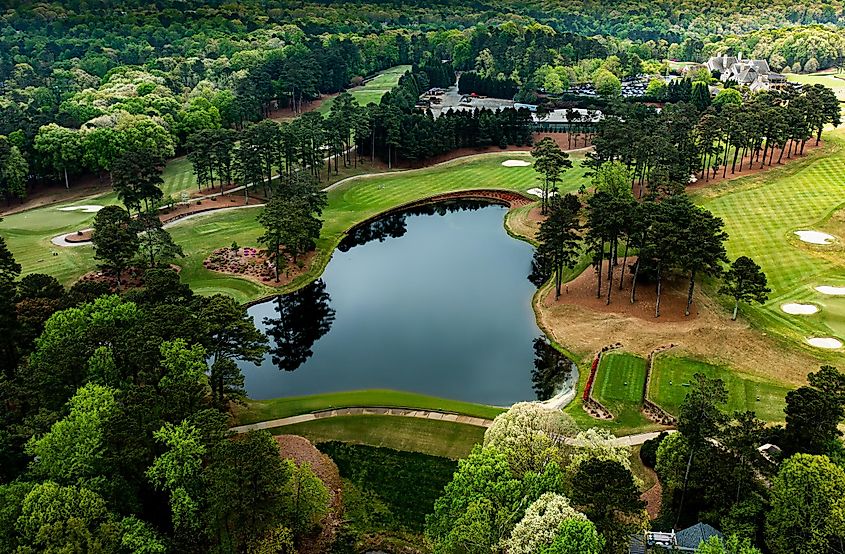 The seat of Greene County, the most charming 3,648 resident town of Greensboro is indeed a perfect lake side refuge. Just over an hour's drive from Atlanta, this town is situated right near the beautiful Lake Oconee that covers an area of some 19,000 acres. A relative quiet community, Greensboro may indeed be the ideal place to retire to with its warm southern climate, easy access to the water, and plenty of small town charm and hospitality. Play a round of golf at any of the town's six courses, relax at the Lake, or just take a stroll through Main Street, Greensboro is undoubtedly a splendid place to discover.
Clermont, Florida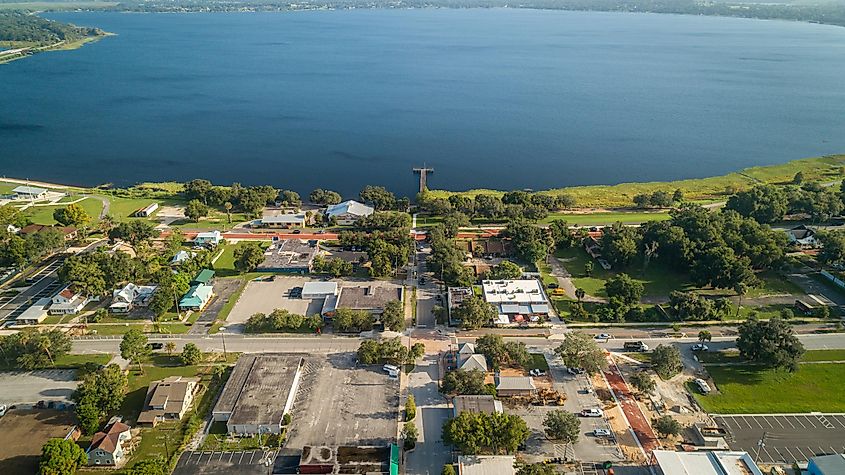 The town of Clermont forms part of the Orlando metropolitan area and lies just 35 kilometres from the city centre. Situated within Lake County, Clermont certainly has plenty of lake side destinations for any tourist and resident to enjoy, including Lake Minneola, Lake Apopka, and the Clermont Chain of Lakes which include Lake Louisa. With its hot central Florida climate, spending time near any lake in Clermont is indeed a delight year round. And with its charming Downtown Historic Village, alongside a great variety of shops, restaurants, and galleries, Clermont really is a great destination of choice in one's retirement. 
Many people look to other places to live in their retirement years, and with such an abundant amount of choices in America, it can indeed be difficult to choose. But time spent at any lake side towns is certainly a wonderful idea, where beautiful nature, small town charm, and a relaxing atmosphere combine. At any of these great lake towns, visitors, residents, and of course retirees can expect a most stunning backdrop to enjoy life and the post work world.