Historians and scientists believe that what is now known as Canada was originally inhabited by North American aboriginal, or indigenous people. They are thought to have arrived there from Asia, over the Bering Land Bridge, around 18,000 to 21,000 B.C. Although this land bridge no longer exists above ground, it is theorized that it existed during the ice age, providing an ancient route for people to travel into the northern half of North America.
Thousands of years later the first European settlers arrived, and the indigenous people throughout the continent were later uprooted from their homes. This was accomplished through forced relocation, threats of violence, and war. As European immigration grew, Canada's aboriginal people were pushed into more remote areas.
First Arrivals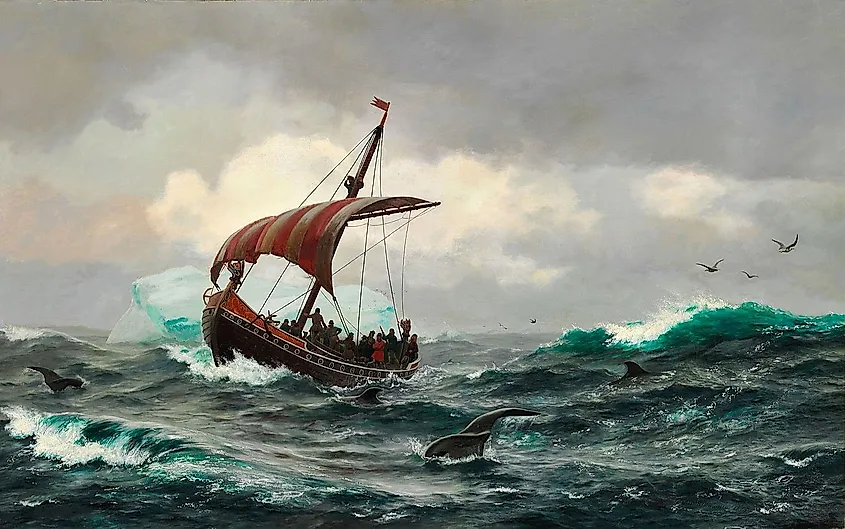 It is believed that the first Europeans arrived in North America in the 11th Century. They were Norse Viking explorers, and had traveled from Greenland where Erik the Red had founded a settlement around 985 A.D. His son, Leif, may have traveled to Canada's northeast coast around 1001. There is a World Heritage site called l'Anse aux Meadows on Newfoundland that contains the remains of their settlement.
Although Christopher Columbus went to the Caribbean in 1492, he never set foot in North America. The Italian explorer John Cabot voyaged to North America five years later, but his exact point of arrival is not clear. Some feel he landed in Nova Scotia; other estimates include Newfoundland, Cape Breton Island, or Labrador. In any case, he thought he was in Asia and made a British claim to the land for the King of England, Henry VII. This paved the way for British claims in North America.
The First French Explorers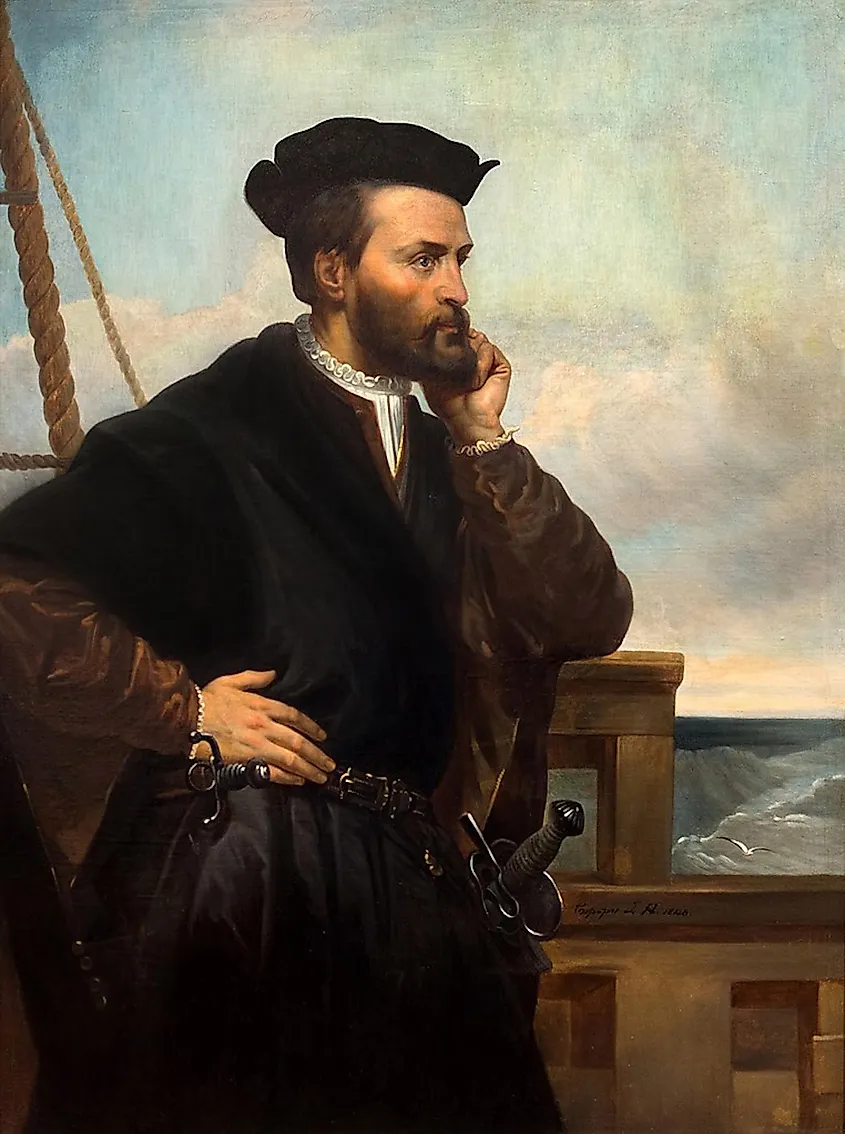 Thirty-seven years later, French explorer Jacques Cartier led an exploration of the Saint Lawrence River, the Gulf of St. Lawrence, and Stadacona (Quebec City). Cartier claimed the land for the French king, Francis I. Then in 1541, Cartier and Jean-François de La Rocque, sieur (lord) de Roberval founded the settlement of Charlesbourg-Royal, which was northwest of Stadacona. Although the new settlers had hope to find riches here, there were no precious gems and minerals to be found. It was considered a failed attempt, but the French claim remained in place.
In 1603, French explorer Samuel de Champlain returned to found the New France colony, which was set along the Saint Lawrence River's coastline. Acting as governor, he established permanent cities for the French fur-traders, farmers, and fishermen. The three best-known are Quebec City, Port-Royal, and Trois-Rivières. After de Champlain died, the new governor established the Montreal settlement in 1642.
The French then began to move southwest towards the Great Lakes and Mississippi River, claiming a large part of the middle portion of North America. This included the Ohio Valley, Mississippi Basin, and Louisiana, with additional settlements and cities.
The British Were Coming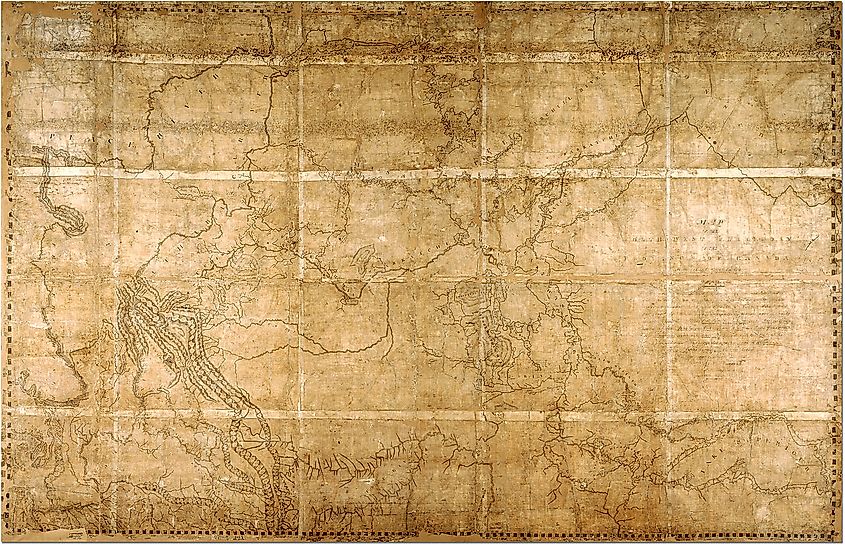 Britain was also exploring and settling North America during this time period, and had established strong colonies in Boston, Jamestown, and Plymouth. Their claims eventually extended from Massachusetts down to Georgia., and became more populous and wealthier than New France.
Looking to expand, the British set their sights on the territory north of New France. They declared ownership of North America's entire east coast, including the desirable Hudson's Bay in east-central Canada. Britain named this vast region Rupert's Land, and it was held by the Hudson's Bay Company (HBC). Headquartered in London, this private corporation became very rich and powerful.
During this time, the French and British economies also relied on the fur trade, and the heavy competition eventually led to the Fur Wars, which took place between 1613 to 1756. Having more land in North America led to more control of the industry, and there was ongoing violence during this time. One of best-known conflicts was in 1755, when the British attacked France's Fort Beauséjour, in eastern Canada's Isthmus of Chignecto that connects Nova Scotia and New Brunswick. The people living here, called Acadians, were deported, and many relocated to Louisiana.
An All-Out War
The French and Indian War took place from 1754 to 1763 (also called the Seven Years War, from 1756 to 1763), with the goal of complete control of North America. At first, aboriginal tribes fought with the French to carry out surprise attacks on English settlements. Soon enough, the British brought in thousands of troops to fight back. Then in 1759, both armies fought at the decisive Battle of the Plains of Abraham, right outside of Quebec City. It only took half-an-hour, and the British emerged as the victor.
France's rule of North America ended when the Treaty of Paris was signed in 1763. Most of Louisiana and all of New France were given to Britain. However, in 1774 new France was reformed into the British colony Quebec, and was governed by the Quebec Act.
The Quebec Act was put into place to maintain French laws, protect the French "seigneurial system" of framing, and the Catholic religion.