Who Was Lawrence of Arabia?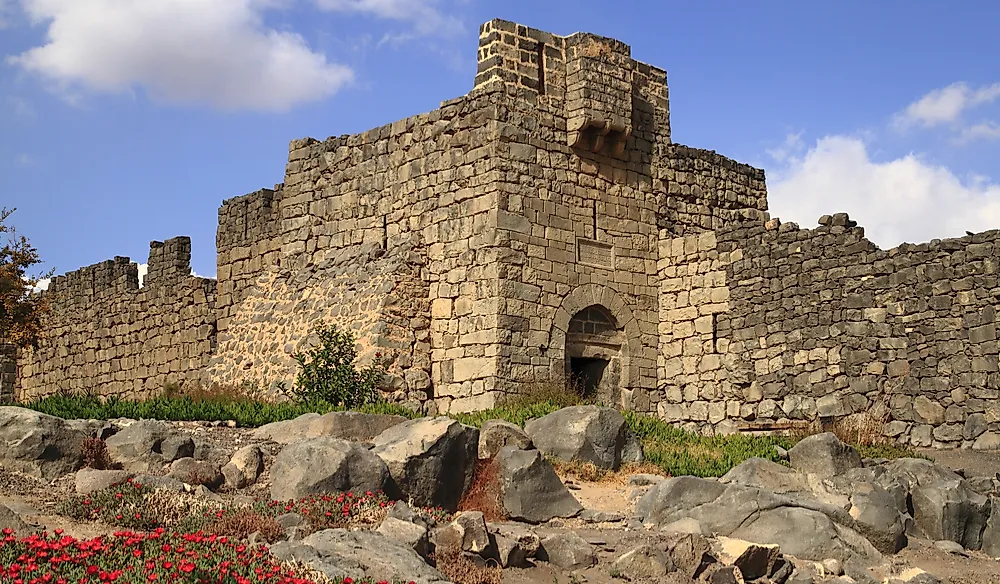 Lawrence of Arabia was the title given to Thomas Lawrence, a British archaeologist, writer, diplomat, and an army officer who fought with the Arab guerilla forces during the World War I in the Middle East. Thomas Lawrence is famous for the liaison role he played during the Arab Revolt and Palestine and Sinai Campaign against the Ottoman Empire. His ability to describe all his associations and activities in writing earned him the title "Lawrence of Arabia."
Early Life
Lawrence was born on August 16, 1888, in Tremadog, Gwynedd (previously known as Carnarvonshiret) in Wales to Thomas Chapman and Sarah Junner. Thomas and his four brothers were born out of wedlock. Thomas Chapman had left his wife after falling in love and having a son with Sarah Junner (who was working as a tutor to his daughters). Thomas and Sarah never got married instead they lived together and called themselves Mr. and Mrs. Lawrence. Thomas joined the City-of-Oxford High School in 1896.
Archaeology
Lawrence's love for antiquities and archaeology began at a very young age. When he was 15 years old, Lawrence and Cyril Beeson, his school friend, cycled around Oxfordshire, Buckinghamshire, and Berkshire and toured most of the village's parish churches to study their antiquities and monuments. Lawrence and Beeson also visited France during the summer of 1906 and 1907 collecting drawings, pictures, and measurements of all medieval castles.
Lawrence attended Jesus College in Oxford where he studied history from 1907 to 1910. During the summer of 1909, he toured the crusader castles in Syria, and he managed to cover 1,000 miles on foot. After graduating, Lawrence got an offer to work under D. G. Hogarth as an archeologist in the Middle East. He left for Beirut in December 1910 and studied Arabic in Jbail, before proceeding to Carchemish, northern Syria to work on the excavations.
Military Intelligence
Lawrence started working for the British military as their archaeologist surveying the Negev Desert in 1914. Lawrence and Leonard Woolley were contracted to find the place known as the Wilderness of Zin, and while there he did an archaeological survey of the desert. Their results were considered to be an updated map of the region which showed various unique military features like water sources.
After the Arab Revolt started, Lawrence was sent on an intelligence-gathering mission in Hejaz. He managed to interview Sharif Hussein's three sons (Faisal, Abdullah, and Ali) and concluded that his third son, Faisal was the best person to lead the Arab Revolt. The British appointed Newcombe as their permanent liaison to Faisal, but since he had not arrived in the region, Lawrence was selected to represent him. Faisal and Lawrence designed a plan for repositioning the Arabs to stop the Ottoman military around Medina. When Newcombe arrived to replace Lawrence, Faisal intervened and asked for Lawrence as his permanent liaison. Lawrence worked with Faisal's forces until 1918 when Damascus fell.
Lawrence's most crucial contributions to Faisal's forces included liaison with the British military and strategy. Lawrence had no prior military training, but he took part in various military engagements including the attacks on Ottoman's outpost in Hejaz and also on the railway in Aba el Naam among others. The Turks offered a substantial bounty of £5,000 for his capture (which they increased to £20,000) during the summer of 1918, but no Arab ever betrayed him.
Writing
Lawrence was a creative writer, and huge parts of his writings were epistolary. Lawrence used to send several letters per day, and some of them were published. Some of his greatest work includes the Revolt in the Desert and the Seven Pillars of Wisdom among others.
Death
After leaving the military service at the age of forty-six, he had a fatal injury in an accident in Dorset. Lawrence was speeding on his Brough Superior SS100 when he saw two boys cycling on the road and when he tried to avoid them, he lost control and was thrown over the bike's handlebars. Lawrence sustained a fatal head injury and died on May 19, 1935.