Is Dubai in Saudi Arabia?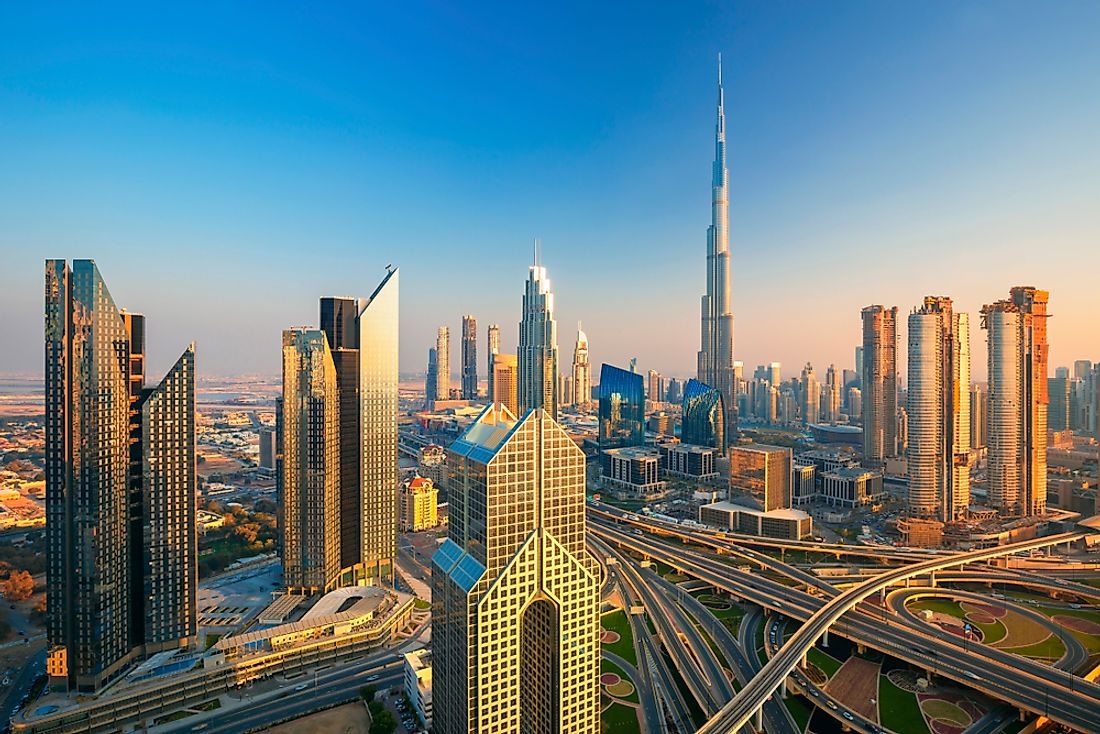 Dubai is the business hub and global city in the United Arab Emirates (UAE). It is the largest city in the Middle East. It is the main global transport center for both cargoes and passengers. It is one of the main cities in the UAE and the capital city of the Emirate of Dubai. The city has attracted the world's attention through its huge sports events and construction projects especially the Burj Khalifa (the tallest building in the world). 
Is Dubai in Saudi Arabia?
Dubai is not in Saudi Arabia. Dubai is the most populated city in the United Arab Emirates. Dubai is on the Persian Gulf's coast in UAE. The Emirate of Dubai is surrounded by Oman to the southeast, Emirate of Sharjah to the northeast, and Abu Dhabi to the south.
UAE-Saudi Arabia Relations
The UAE and Saudi Arabia are neighbors and part of the Persian Gulf region and the Middle East; therefore they share both cultural and political ties. They are known to be close allies in terms of geopolitical interests and foreign policy. Saudi Arabia has a consulate in Dubai, and its embassy is in Abu Dhabi while the United Arab Emirates has a consulate in Jeddah and embassy in Riyadh. The UAE and Saudi Arabia backed the anti-Muslim Brotherhood governments in Egypt and Libya and also collaborated in the 2017-18 Qatar diplomatic crisis.
Boundary Dispute
The UAE-Saudi Arabia boundary dispute was resolved with the Jeddah Treaty that was signed on August 21, 1974, in Jeddah, Saudi Arabia.The details of the Jeddah treaty were never made public until 1995 when it was lodged with the UN. The dispute began in 1949 when Saudi Arabia under Abdulaziz ibn Abdul made an incursion to the western parts of Abu Dhabi with the aim of getting oil. Abdulaziz was also interested in ruling Al Buraimi and Al Ain regions situated near the boundary between Oman and Abu Dhabi. The incursion resulted in the Buraimi dispute.
The Jeddah treaty gave Saudi Arabia a 16-mile corridor from Khawk al Udayd, granting them access to one of the Persian Gulf's outlets that is situated on the eastern parts of Qatar. The United Arab Emirates retained six villages in Al Buraimi including most of the al-Zafra desert and al-Ain. The treaty stipulated that Saudi Arabia owned all hydrocarbons in Shaybah-Zarrara field. The United Arab Emirates reopened the dispute in 2006 and claimed some lost territory.