Who Discovered The Americas And When?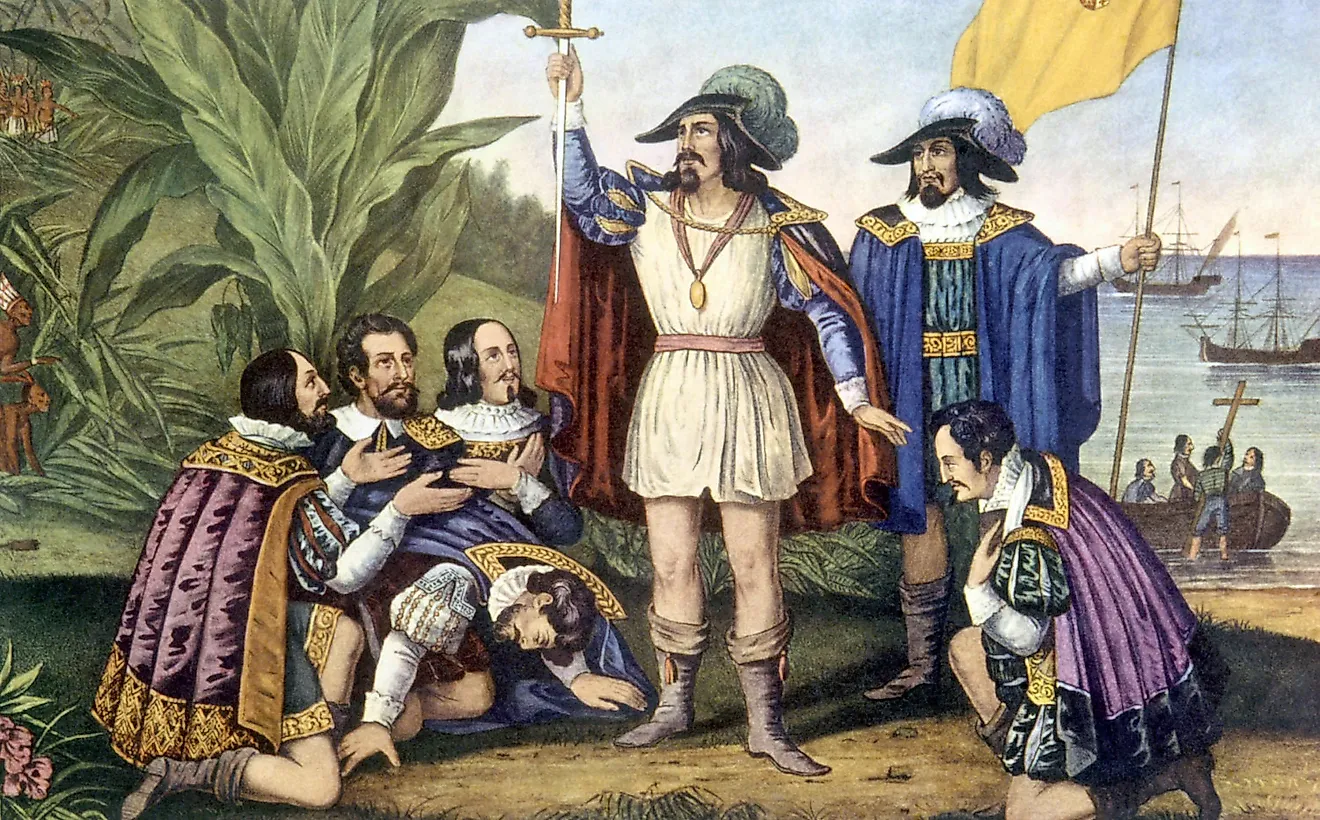 Christopher Columbus and Leif Eriksson are the most credible candidates to have been the first people to sail and land in the Americas, there are other myths that pose contenders to that title. 
It is said that Columbus found the 'New World' because he used an incorrect number for the circumference of the earth in his calculations.
Irish legend purports that St. Brendan was the first non-Indigenous person to set foot in North America while in search of the Garden of Eden.
Discovering the Americas is less straightforward than we might be led to think. Christopher Columbus is celebrated as having discovered the New World in 1492, schoolchildren are taught a rhyme to remember, "In 1492, Columbus sailed the ocean blue." What isn't commonly taught, is that 500 years before Columbus was born, there was a Norwegian explorer by the name of Leif Eriksson, who set out to find a new world from the shores of Greenland and was likely the first European to set foot on the soil of the 'New World'. 
The Columbus Story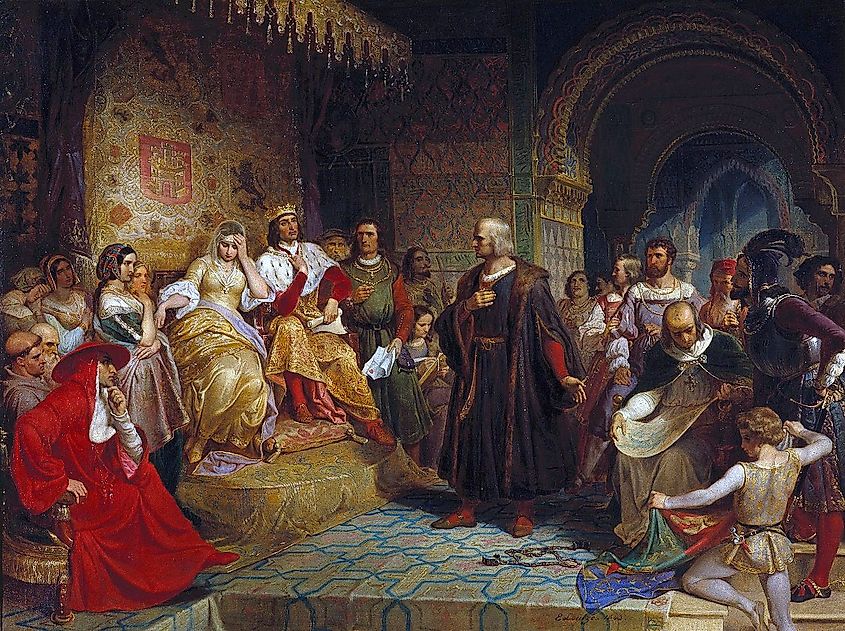 Christopher Columbus was born the son of an Italian wool merchant in 1451, in Genoa, Italy. Columbus spent most of his adult life working as a sailor, eventually studying mathematics and cartography, all while percolating the idea that he could find the new world. 
Columbus sailed with the intention of discovering a revolutionary path from Europe to Asia by water. Overland travel at the time was extremely treacherous and time-consuming, and the current route of sailing around the Cape of Good Hope in Africa was a long path through dangerous waters. Columbus set out to find a safer, more direct route. 
In Columbus's time, European countries were entrenched in a colonization mindset. Monarchies in England, Portugal, and Spain were set on expanding their states' land, and therefore sphere of influence. It was not unusual for explorers to be engaged by a leader that was not theirs by citizenship. Columbus was Italian but eventually would sail his first exploratory voyage for the Spanish.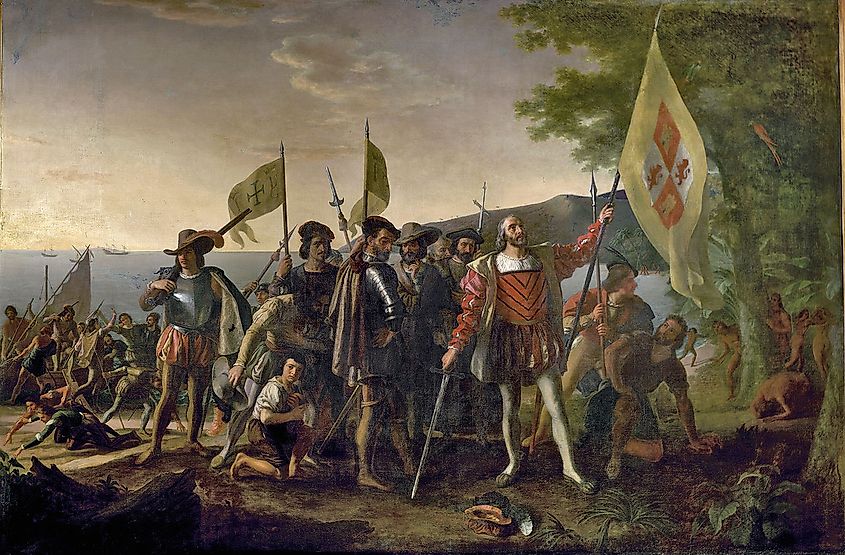 After landing first in what we now know as the Bahamas, Columbus then went on to Cuba, thinking it was China, and further into present-day Venezuela. Along his exploration routes, Columbus established trade with the people he and his crew encountered in the new lands and built settlements for the Spanish Crown. These interactions with the native populations of the area were fraught with issues, and that, along with the conflict this caused with Spanish settlers, caused complaints about Columbus' management of the land he had been named governor of. 
Eventually, Spain would send an agent to arrest Columbus and bring him back to face charges. He maneuvered his way out of these charges and avoided severe punishment, but much of the gold, gems, spices, and profits from his exploits across the sea were lost to him. 
Columbus Day is celebrated in America on October 12 in celebration of the day that Columbus first stepped foot onto the soil of his discovered land. 
The Leif Eriksson Story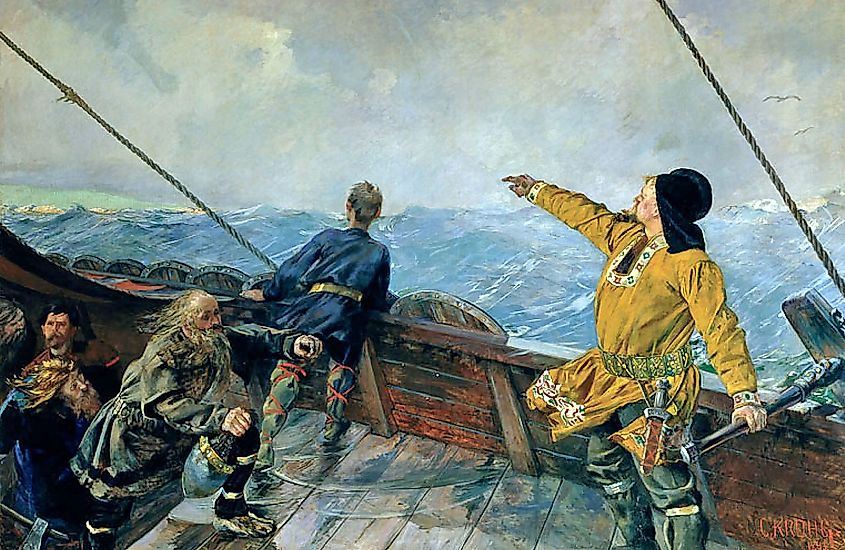 Norse culture and mythology captures our imaginations with tales of wild adventure, bawdy celebrations, and rugged landscapes. The saga of Leif Eriksson doesn't disappoint. Despite the more popularized history of Christopher Columbus. this ancient Norseman was most likely the first European to set foot on the Americas. 
Leif Eriksson was born in Iceland around 970 CE and spent much of his adult life in Greenland, where his father had been banished after murdering a neighbor in his homeland of Iceland. In true Norse fashion, Leif Erikssons' father was named Erik the Red, and his tumultuous manner of barrelling through life shaped his sons' adventurous spirit. Erik the Red established the first settlement on the island of Greenland, where his son would later from on his voyage to discover new land. 
As is the case in many historical encounters, the first Europeans on the North American continent found they were not, inf fact, the first people there. Leif Eriksson's' group was met by the Indigenous population of present-day Canada, who fought fiercely against them as they sought to harvest wine grapes and timber to take back to Greenland. This is theorized by many historians to be the reason that Norse explorers did not stay in North America - despite bringing home an abundance of resources, they suffered significant casualties in their conflicts with Canada's First Nations people. There are no conclusive records to prove this theory, but the Norsemen continued to voyage to this area for what is estimated to be about ten years after Leif Eriksson's initial excursion, after which archaeological evidence of their presence drops off.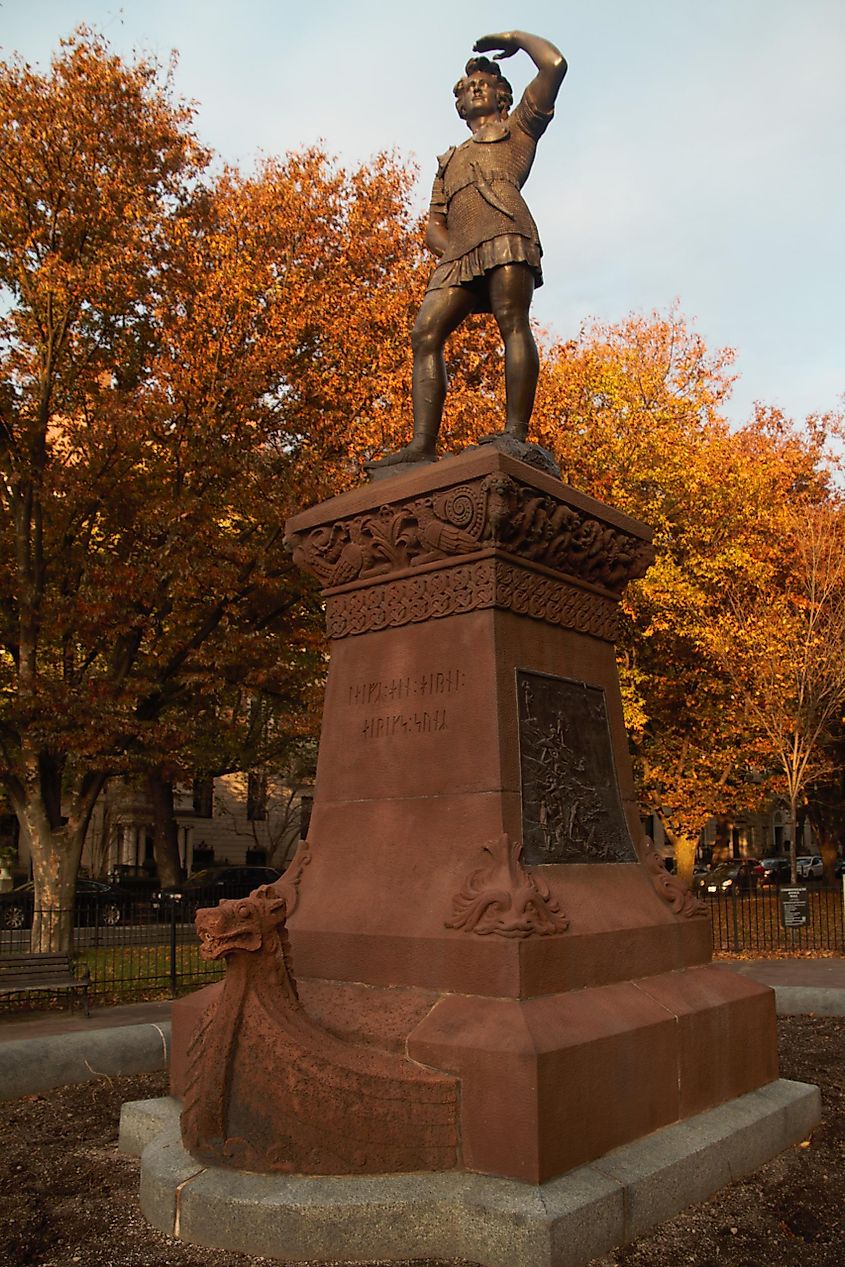 While Christopher Columbus was exploring for riches - gold, pearls, gemstones, spices - Leif Eriksson's people were in search of the resources essential to their survival that were scarce in Greenland. Timber and wine grapes were the chief of their concerns, and they were richly rewarded for their adventure over the ocean. Sailing in single mast wooden vessels, the explorers arrived in what is believed to be present-day Baffin Island. Despite its size as the fifth-largest island in the world, Baffin Island is desolate and was lacking in the resources that the explorers had set out to find. 
They continued on to present-day Labrador, where they found a trove of timber that caused them to name the land "Forestland". Nothing if not intrepid, Erikssons' band continued south where they are believed to have spent a winter on the northernmost tip of Newfoundland. This new land held wines that grew the wine grapes they were seeking, and many were harvested and brought back to Greenland. 
Leif Eriksson returned the following year to the island of Greenland, and he would not venture back to North America. Speculation is that this could be because both of his brothers were killed in battled with the Indigenous people over the invasion of their land, but whatever the cause, Eriksson never returned. 
Leif Eriksson Day, while much less commonly known than Columbus Day, is celebrated on October 9th each year. 
Other Contenders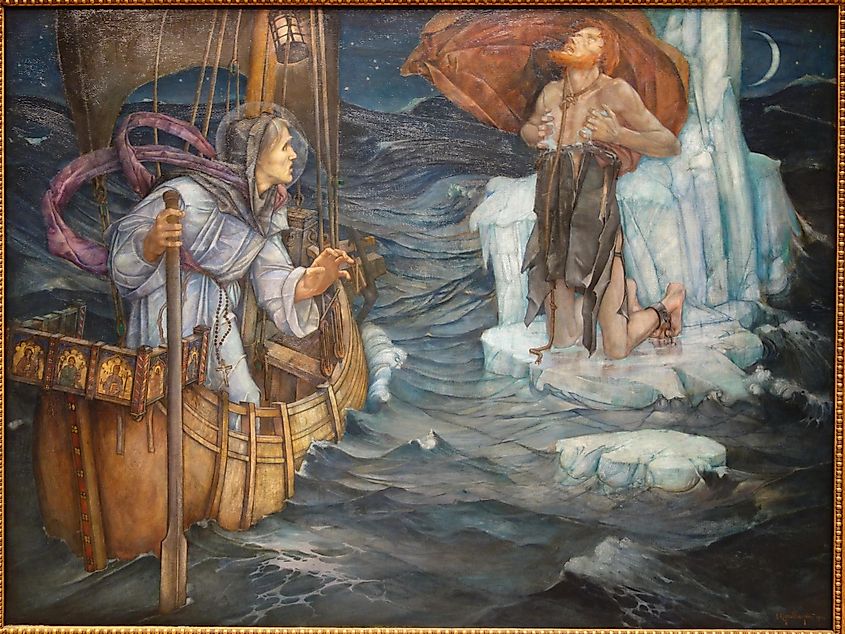 Christopher Columbus and Leif Eriksson are the most credible candidates to have been the first people to sail and land in the Americas, there are other myths that pose contenders to that title. 
Most of these stories are unsubstantiated and likely created to bolster the mythology around a monarchy or a religious figure, one of the more entertaining of the tales is an Irish myth of St. Brendan and his seach for the Garden of Eden. Upon hearing stories of Paradise from St. Barinthian, St. Brendan meditated and prayed for 40 days until he was granted direction to the island. St. Brendan voyaged to the lush halcyon and stayed also for 40 days, whereupon he was directed by a higher power to return to Ireland. 
Cartographers and explorers, including Columbus and the Vikings, noted St. Brendan's tale and endeavored to find the mythical island. When they could not, it was theorized that the island may have in fact been North America and that St. Brendan was in fact, the first European to set foot on its shores.