World Facts
Which Team Has Won the Most Super Bowls?
With 6 wins, the Pittsburgh Steelers have won more Super Bowl games than any other team.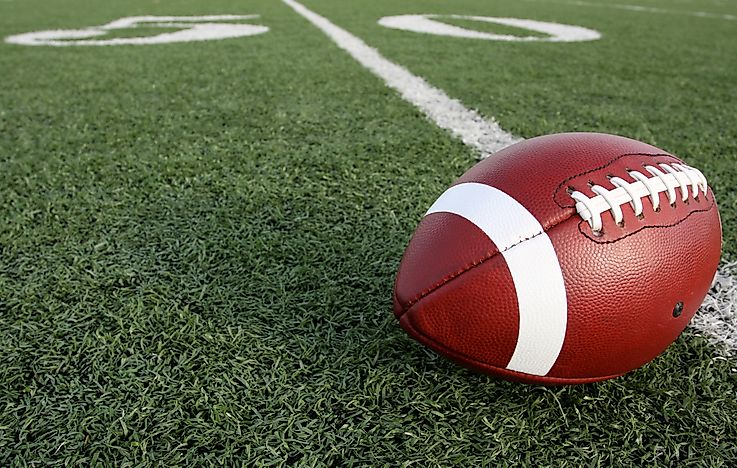 The Super Bowl is a sporting event that is popular mainly in the US. It is a merger of the American Football league (AFL) and the National Football league (NFL). Since 1967, the championships are held in February. The teams that take part in the championship are the winners in the preliminaries which are held in summer of the previous year.
​Teams that have Won the Most Super Bowls
Pittsburgh Steelers

The Pittsburgh Steelers, a highly trained team based in Pittsburgh, Pennsylvania, has won the highest number of Super Bowl titles. The club was the champion in 1975, 1976, 1979, 1980, 2006, and 2009. The team under Coach Mike Tomlin trains in the Heinz Field. The team has drawn players from all the states of America.
New England Patriots

The current champions, The New England Patriots, based in Boston won in 2002, 2004, 2005, and 2015. Competing in the National Football league, east division, the club is owned by Robert Kraft and coached by Bill Belichick. Training takes place at the Gillette Stadium.

Dallas Cowboys

The Dallas Cowboys club which is based in Dallas trains in the AT&T Stadium under Coach Jason Garrett. Successful wins where in 1972, 1978, 1993, 1994, and 1996. The team competes in the NFC East division.
San Francisco 49ers

San Francisco 49ers were founded in 1946 and joined the NFL in 1949. The team has won the Super Bowl championship five times, in 1982, 1985, 1989, 1990, and 1995. The team is based in Santa Clara, California, and trains in Levi Arena under Head Coach Kyle Shanahan.


Future Championships
The next Championship will be held on February 4, 2018, in the US Bank Stadium in Minneapolis, Minnesota. It is restricted to the first Sunday of February. The event will be televised by hundreds of stations and is expected to be watched by millions of fan globally.
Which Team Has Won the Most Super Bowls?
| Rank | Team | Number of Super Bowl Wins |
| --- | --- | --- |
| 1 | Pittsburgh Steelers | 6 |
| 2 | New England Patriots | 5 |
| 3 | Dallas Cowboys | 5 |
| 4 | San Francisco 49ers | 5 |
| 5 | Green Bay Packers | 4 |
| 6 | New York Giants | 4 |
| 7 | Denver Broncos | 3 |
| 8 | Los Angeles/Oakland Raiders | 3 |
| 9 | Washington Redskins | 3 |
| 10 | Miami Dolphins | 2 |
| 11 | Baltimore/Indianapolis Colts | 2 |
| 12 | Baltimore Ravens | 2 |
| 13 | St. Louis/Los Angeles Rams | 1 |
| 14 | Seattle Seahawks | 1 |
| 15 | Chicago Bears | 1 |
| 16 | Kansas City Chiefs | 1 |
| 17 | New Orleans Saints | 1 |
| 18 | Philadelphia Eagles | 1 |
| 19 | New York Jets | 1 |
| 20 | Tampa Bay Buccaneers | 1 |