Which City Eats the Most Hot Dogs?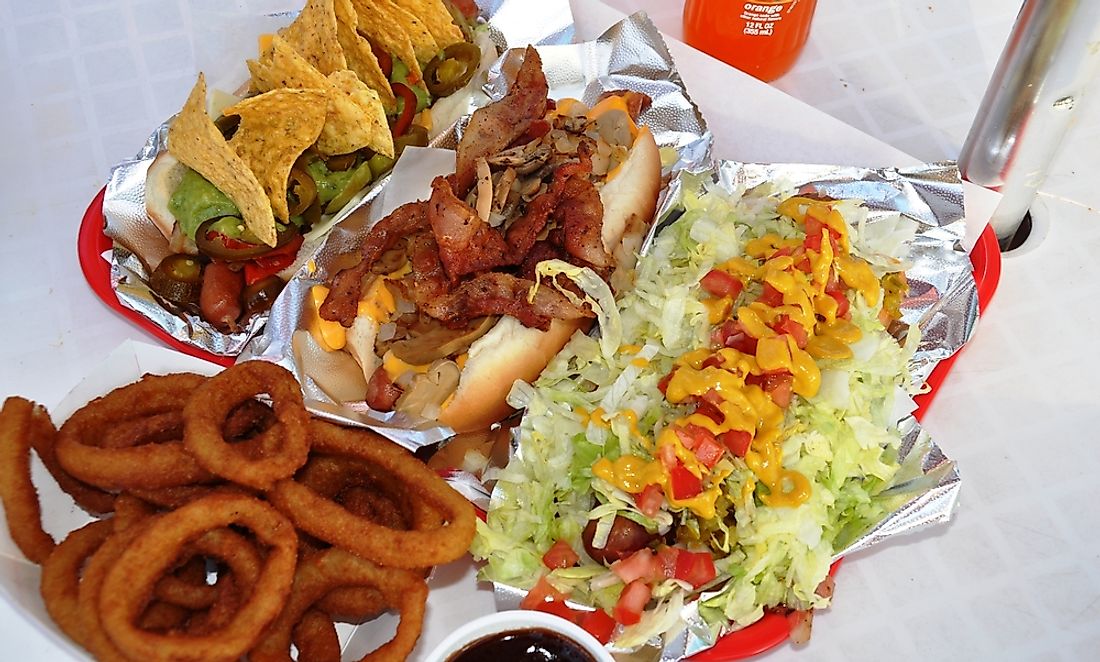 In the United States, hot dogs are served almost everywhere and consumers spend over $2.5 billion every year on hot dogs. American's purchase over 350 pounds or 9 billion hot dogs annually from retail stores. However, the number of hot dogs consumed in the country could be much higher. The National Hot Dogs and Sausages Council estimates that Americans consumes over 20 billion hot dogs annually, more than twice the retail sale figures. The figure translates to approximately 70 hot dogs per person. Most of the hot dogs are prepared at home and eaten at local picnics, sporting events, and carnivals. Although the hot dog is considered a national food by most Americans, residents of Los Angeles, California consume the most hot dogs in the nation.
Hot Dog Consumption in Los Angeles
Los Angeles which is supposedly the land of kales and lemon is home to the most consumers of hot dogs in the US, beating New York and Philadelphia. Approximately 36 million pounds of hot dog is consumed in the city every year. Interestingly, Los Angeles is home to one of the most popular MLB teams in the US, a common characteristic among the top ten hot dog consumers in the country. Los Angeles Dodgers fans alone consumed approximately 3 million or 13% of all the hot dogs consumed by league fans in 2016. Just like in other parts of the country, residents of Los Angeles consume the most number of hot dogs between Memorial Day and Labor Day.
Popular Hot Dog Spots in LA
Family cookouts, amusement parks, and baseball games are some of the few places where people enjoy eating hot dogs. However, Pink's is the most popular hot dog shop in Los Angeles. It offers about 35 variety of hot dogs including nacho cheese chili dogs, turkey dogs, and bacon chili cheese dogs among other varieties. Long queues are often a common sight at Pink's Hot Dog on National Hot Dog Day which is celebrated on July 14. The other popular hot dog store in the city is Art's which claims to have invented the chili dog. This food stand is often full of MLB fans during major leagues waiting to be served. Other popular hot dog stores in LA include Dodger Stadium which sells the famous Dodger Dog and Dog Haus joints which offer an extra hot dog for every purchase on the National Hot Dog Day.
LA Danger Dog
The LA street dog, also known as danger dog, is a popular hot dog sold on the street, typically by unlicensed vendors. Unlike the popular dog, the street dog is covered in several toppings. The term "danger" originated from the fact that these dogs are of cheap quality and sometimes not prepared to the required standards. In LA, this street dog is popularly referred to as a bacon-wrapped hot dog. They are commonly sold around bars and other late-night event areas. Almost half of the hot dogs consumed during night public events in LA are danger dogs. Bacon-wrapped was proclaimed the official hot dog of LA in 2010 following a public campaign.