Where Is The Headquarters Of The Walt Disney Company?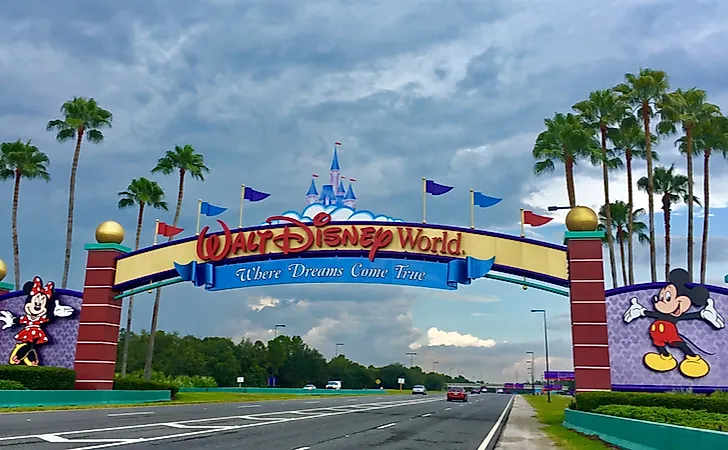 The Walt Disney Company is an American entertainment company that has five principal business segments. These segments include: a media network, which including broadcasting, cable television, radio networks, and domestic television stations; a parks and resorts segment that owns and operates Walt Disney World Resort in the US state of Florida and includes hotels, theme parks, retail, vacation club properties, and an entertainment complex; a studio entertainment segment, which produces animated motion pictures, live stage plays, and music recordings; a consumer products segment that specializes in selling characters, trade names, literary, and visual properties, as well as publishing educational and entertainment magazines, books, and comic books; and an interactive segment specializing in creating lifestyle and entertainment content for all interactive media platforms.
Headquarters Of 
Walt Disney Studios
Walt Disney Studios has its corporate headquarters in Burbank, California, United States, where it has been located been since 1940. From December 1939 until January 1940, Walt Disney and his staff moved from the old studio at Hyperion Avenue in Silver Lake, which is a neighborhood in Los Angeles, to Buena Vista Street in Burbank. The company also currently has eight offices, which include three additional US offices (Brentwood, New York; Cocoa Beach, Florida; and Glendale, California), as well as international offices in Pudong, China; Mumbai, India; London, United Kingdom; and Bangkok, Thailand. In the past, Walt Disney Studios would open to the public once each year, on the Saturday in November before Thanksgiving during its Magical Holiday Faire craft sale, but stopped hosting the event in 2003.
Founders Of Walt Disney
Brothers Walt and Roy Disney founded the Disney Brothers Cartoon Studio in Hollywood, California, in 1923, which was later renamed Walt Disney Studio. Walt Disney worked for the Kansas City Film Ad Company and was interested in cell animation. In 1923, his Laugh-O-Gram Studio became bankrupt, and Walt moved to Los Angeles, where his brother Roy lived. The two leased an office on Kingswell Avenue, and Walt accepted an offer from M.J. Winkler Productions in October 1923 to distribute the Alice Comedies series. In 1925, the studio was relocated to Hyperion Avenue, and it is here that Walt Disney created the Mickey Mouse character in 1928.
Revenue
In 2017, the Walt Disney Company generated revenues of $55 billion, which increased by 7.8% to $59.4 billion in 2018. The media networks generated 41.2% of total revenues, while the parks and resorts generated 34.1%. The studio entertainment generated 16.8% of all revenues, while consumer products and interactive media generated 7.8%.